---
---
News Backgrounder
Plaudits, possible brickbat for Ramsey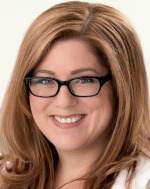 WindsorOntarioNews.com March 20 2017
NDP Essex MP Tracey Ramsey gets plaudits and a possible brickbat from the nation's top taxpayer watchdog over her travel expenses. As reported in The Windsor Star Ramsey had the second highest expenses for a "designated traveller" of any Ontario MP. That was $10,176.59 for her husband, Germaine. (In Canada, her's was the 19th highest.) Aaron Wudrick, federal director of the Canadian Taxpayers federation (CTF), said his group has no problem with allowing spouses to travel but the "purpose of this policy is to ensure that your spouse can essentially see you sometimes." It's not generally understood to be for taking the spouse on trips across the country, as was the case with Ramsey, he said. Ramsey's husband travelled with her to cities such as St. John's and Edmonton. "Travelling with her across Canada I thought was unusual and it's in some ways problematic," Wudrick said. But Wudrick applauded the MP for posting all her expenses, which is uncommon. "As long as you're completely open about it then you can leave it to your constituents to judge," he said. The expenses were for April 1 through Sept. 20 – the second quarter – of last year. The House of Commons report defines a designated traveller as people who, "under specific conditions, may also be reimbursed per diem and accommodation expenses when representing the Member at an event. A designated traveller is a person designated by the Member, other than the Member's employees or another Member." Designated travellers for Windsor West NDP MP Brian Masse was his wife Terry Chow and for Windsor-Tecumseh NDP MP Cheryl Hardcastle, her daughter Cherika Hardcastle and has been secretary of the NDP Windsor-Tecumseh riding association. Neither MPs post expenses on their websites. But Hardcastle's designated traveller expense was $1202.81 and Masse's was $824.31. Politwitter.ca, a non-partisan website which tracks MPs and the public's comments about politics on social media, said in an April 2016 post: "Cherika thinks a progressive Canada would be a place where people come together to tackle the big issues, whether it's climate change or pay equity. She says that this spirit of collaboration is what inspires young New Democrats. Fun fact: As Secretary for the Windsor-Tecumseh riding association, Cherika's following in the footsteps of her mum, MP Cheryl Hardcastle."
Ambassador Bridge hazmat suit targets unfair competition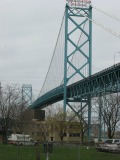 WindsorOntarioNews.com February 26 2017
The lawsuit filed this month by the Ambassador Bridge against the Michigan Department of Transportation (MDOT) claims it is losing "millions of dollars" because of MDOT's decision to prevent the bridge from allowing trucks to carry hazardous materials. The bridge in fact has been banned from carrying hazmat since 1929. But in 2012 a review was conducted internally by MDOT and staff recommended the ban be lifted. (Sarnia's Blue Water Bridge allows hazmat; the bridge's American half is owned by MDOT.) But MDOT director Kirk Steudle "reversed the recommendations" and in fact ordered that a further category – infectious substance – be added to the already banned materials of flammable liquids, explosives and corrosives. The bridge company's argument is several-fold. One, that Michigan legally has no jurisdiction over the bridge (only over "trunk line" roads) so how can it ban it from carrying certain cargoes? Second, MDOT is being hypocritical because one of its own bridges (two, in fact, if you count its US-side ownership of the Sault Ste. Marie International Bridge) allow hazmat. And, for the same reason, the bridge says it's unfair competition. "The illegal and pre-empted NRHM (Non-Radioactive Hazardous Materials) restrictions cause international NRHM haulers to avoid the Ambassador Bridge and instead use its (MDOT's) less-restrictive, state-owned, competing international bridges." Local emergency authorities are alarmed at the prospect of hazmat being carried on the bridge since there are no fire suppression of spill containment facilities, at least at present. MDOT spokesman Jeff Cranston says the ban was maintained because of issues like lack of infrastructure, accident history, and sustaining movement of commerce. The only bonafide local transport for hazmat material is the Detroit-Windsor Truck Ferry, which handles 40-50 trucks a day, according to owner Gregg Ward. The bridge company has couched some of its argument on the inconvenience truckers suffer by having to drive the roughly 200 kms to Sarnia and then back to Detroit. And it says truckers "pay a ransom" to the local ferry operator. That expense is $115 per crossing, which Ward says is the equivalent of the costs of driving to Sarnia and paying that bridge's toll. The Ambassador Bridge in January carried more than 320,000 cars and 210,000 trucks.
Correction: An earlier version of this story reported that hazmat had been banned from the Ambassador Bridge since 1911; the bridge of course didn't open until 1929. And it said MDOT director Kirk Steudle "disagreed" with MDOT staff on changing hazmat restrictions; this has been replaced with a quote from the bridge lawsuit: "reversed the recommendations."
Royal Oak bans sidewalk bike riding in its busy downtown
WindsorOntarioNews.com February 1 2017
Pedestrians who get peeved when cyclists ride on sidewalks, especially in congested or busy shopping areas, might take heart from a program in the Detroit suburb of Royal Oak. In the summer of 2014 the city erected 60 signs (30 back-to-back on poles) warning cyclists not to ride on downtown sidewalks. (Sidewalk bike riding otherwise has long been legal in Michigan.) "Walk Bikes On Sidewalk, City Code 650-3" the signs say. According to Royal Oak city engineer Matt Callahan it's the only community in the state that has erected such signs. Milford, Mich. is another community that has similar warnings but they're stenciled on sidewalks, which RO might copy as an additional way to alert cyclists who might not be paying attention to the signs because they're focussed on avoiding "running over somebody," Callahan said. Callahan said the signs are restricted to the downtown (about one-tenth of the city's 11.79 sq. miles) with one set on every block – on both sides of the street. They were erected in response to complaints. Royal Oak has one of the busiest pedestrian shopping and entertainment districts in metro Detroit, with numerous sidewalk patios and with heavy pedestrian traffic. The signs are rather large – 18 by 24 inches. Callahan says that's because, under Michigan sign regulations, the letters must be certain sizes depending on who they are directed at. He said it's also because the city wants to be on firm ground if someone challenges the ordinance in court. Royal Oak used some of a more than $140,000 state grant to erect the signs as well as implement other bike infrastructure including cycling lanes on various streets. The Fine for violators is at least $50. Callahan said he hasn't heard of any complaints. Perhaps this is one way cyclists, pedestrians and shop owners can coexist.
RR graffiti appears here to stay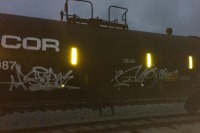 WindsorOntarioNews.com Dec 9 2016
It's been called "travelling art," the "longest modern art museum," "outsider art," but it all adds up to one thing – vandalism – and a scourge to railways throughout North America. And it doesn't seem like it will be ending anytime soon. A quick survey of Canadian railways found there are no comprehensive programs to deal with the issue, which seems to afflict the majority of rail cars where the graffiti ranges from gang tags to full blown mural-type art……The Railway Association of Canada - "the voice" of the country's railroads representing more than 50 freight and passenger carriers - when asked about remediation and prevention efforts against graffiti, directed WON.com to the individual railways themselves……At best, railways will prosecute taggers for "trespassing" on rail property or clean small or egregious examples, but that's about all. "The cost of repairing the damage on rail cars is extensive and expensive as CP must remove the car from service and have it repainted," said CPR's Salem Woodrow. "If the graffiti is extreme or vulgar, causes a safety concern or damages the safety and specification markings, the rail car will be removed from service at the first available opportunity." She said if taggers, for example, are charged with mischief and trespassing, CPR "will seek restitution" for repainting, which could cost up to $100,000 per car. Woodrow also said her company actively monitors and patrols yards. "We find that the majority of vandalism is not taking place in rail yards, but in other areas along our network such as in sidings and storage areas"……For Canadian National, the "first concern" is with danger to the trespasser. "People who are painting or tagging rail cars are placing themselves in danger," CN spokesman Patrick Waldron said. "Graffiti is defacing private property and to do it a person has to trespass on railroad property or on railroad equipment. And that's not only illegal but it's extremely dangerous." He said there are no facilities for wholesale cleaning of tagged cars, noting that many are not owned by his road but by another company…..Ivan Pratt, general yardmaster for the Essex Terminal Railway, said tagging does take place in Windsor. "We've got locations here in certain areas in our rail yards that they like to hit." He said the ETR does clean smaller instances of graffiti from its buildings and signal boxes. "Because if you leave it out there for other people to see, that encourages more of it."
Councillor surprised by reaction
WindsorOntarioNews.com October 28 2016
Ward 10 councillor Paul Borelli can't figure out why he got such a hostile reaction last week at city council's transportation standing committee. One cycling advocate angrily left the meeting and another, shot off a "scathing" letter condemning the councillor, according to Borelli, to which he didn't reply. "If it's a letter that makes sense then I respond," he said. "It was not a good letter because (the writer) misrepresented everything." The meeting was discussing, and eventually approved, funding a $20,000 study to carry out safety audits for cyclists at four major intersections. "I'm not sure why they got upset, I was trying to help them," a partly-surprised, partly-bemused Borelli said. "I was trying to help the situation and not in any way be confrontational or try to demean the good work that they're (cycling advocates) doing." Borelli, himself a cyclist, also said he has supported bike infrastructure by the city, such as continued funding for the BUMP (Bicycle Use Master Plan) path network and the $2.4 million for a cycling tunnel through the dangerous Dougall Ave. railway underpass. But his offence apparently was to describe some cyclists' behaviors he and his constituents have witnessed, which might go to the heart of why there are accidents involving cyclists. Borelli says he recently personally surveyed cyclists and found six of eight wearing hoodies which can obstruct "peripheral vision." Others were listening with earbuds, and/or driving on sidewalks. "Two of them had bags of groceries in the handlebars and they did not seem very safe," he said. Borelli said he gets calls "from many people who are older in my ward – and my ward is a more mature group - and they complain constantly abut sidewalk travel which is illegal by cyclists. They do complain about people with grocery bags, then they're wobbly all over the place on the sidewalk." Added the councillor, "Let's get down to the real reasons why there are accidents. And you can't blame just motorists." Fighting words, it seems.
Certain sexual assault victims also have second class status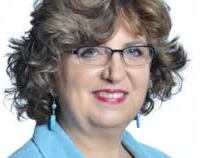 WindsorOntarioNews.com Sept. 22 2016
In all the current debate over how society views the crime of sexual assault and the trauma of sexual assault victims, one could add to the list of grievances, at least in Ontario, the fact certain groups of victims are treated like second class citizens. It might not be surprising that they are some of the province's poorest. Last year, a select legislative committee recommended that this situation change. Queen's Park has yet to act on it. The Select Committee on Sexual Violence and Harassment said it's beyond time to lift the ban on award limits after civil litigation or settlements for people who are on social assistance or disability. Those on Ontario Works can only keep $25,000 (true for all personal injury cases including sexual assaults). The rest of the money has to be turned over to the government. Under the Ontario Disability Support Program claimants can keep $100,000 but must turn the rest over. Robert Talach, a London lawyer who has represented such victims, says the government actions are essentially "stealing." Toronto lawyer Elizabeth Grace told Law Times newspaper that the awards amount to "second rate" compensation. She called it nothing less than an "access to justice" issue. "What it does is give (survivors) a discounted compensation. Others who are not poor, who are not vulnerable or disenfranchised ….. get their full compensation." To add insult to injury the $25,000 and $100,000 amounts date from 1990 and 1997 respectively and have not kept up with inflation ($41,000 and $142,000 in today's dollars). The government says it is reviewing the recommendations and has two years to do so. Grace said making the changes is not rocket science – they don't require going to the legislature, just updating regulations. There is precedent where recipients receive full compensation and keep benefits, such as under the Indian Residential Schools Settlement Agreement and the Walkerton (contaminated water) Compensation Plan. Marion Overholt, executive director of Legal Assistance of Windsor (picture above), said it's time the award limits should be reviewed. "Where a recipient receives an amount over the limit, they have to exit social assistance, live off their settlement and account for how the money was spent. If the ministry deems the expenditure to be inadequate and overpayment can be set up or they can be refused further assistance. It becomes very complicated and difficult for recipients as a result."
Ruling means police now subject to different standard for guilt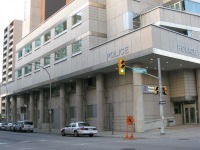 WindsorOntarioNews.com August 2 2016
A recent court decision shows that police officers should be subject to a new standard of proof of guilt than average members of the public. The decision is in Jacobs v. Ottawa (Police Service) and was made by the Ontario Court of Appeal. In criminal matters guilt requires proof beyond reasonable doubt. In civil matters it's based on the balance of probabilities. But in the appeal court decision police disciplinary boards are now required to establish a police officer's guilt based on "clear and convincing evidence." It's a ruling that has drawn complaints of a double standard between police and the average citizen. "The decision only serves to further inoculate police from appropriate scrutiny," Ontario criminal lawyer Michael Spratt told Law Times. Toronto criminal lawyer James Morton says it will "make it more difficult to discipline police officers." (There have been several highly controversial police disciplinary cases in Windsor over the past decade or so.) Moreover, the crux of a criminal case often is based on a police officer's credibility or behaviour. Discipline hearings' results can form major parts of the evidence, Morton says. An argument for a higher standard for police might be because of the highly important work they do and the fact they can be hugely impacted by negative findings, Spratt said. But he said that's all the more reason for making sure police aren't treated any differently from anyone else, regardless of the work they do or the consequences.
Vanessa Burkoski affair gets curiouser and curiouser
WindsorOntarioNews.com June 30 3016
Curiouser and curiouser. The London Free Press reports that there is an alternative scenario from that being put out by recently fired former London Health Sciences Centre (and former Windsor Regional Hospital official) chief nursing executive Vanessa Burkoski. Burkoski said she was fired after refusing three times to go quietly and take a buy out after allegedly being let go because she participated in a May news conference by the Register Nurses Association of Ontario (RNAO). She is Immediate Past President of the association, which released a report criticizing hospitals for increasingly replacing RNs with "less qualified and less expensive" health care professionals such as registered practical nurses, as has been done recently - and controversially - in Windsor. The report is called Mind the Safety Gap. Burkoski was "shocked" by the dismissal and there has been a rallying cry to support her including a petition with more than 2000 names calling on health minister Dr. Eric Hoskins to conduct an independent investigation. "It is clear RNAO's immediate past president was fired for speaking out," the RNAO says. "It is also clear that RNAO members will not sit quietly when nurses are muzzled or fired if they choose to speak out." No word, however, from the hospital about why it fired her. Until now. Murray Glendining, the LHSC's CEO, still isn't going public because this is a matter of employee confidentiality. But the Free Press reports that he did send emails to health centre staff though still not disclosing the reason for the termination. Glendining said in one email that, because of the confidentiality policy, "a very one-sided and factually inaccurate account of events formed the public record on the matter." A week earlier, in another email, he said: "I would like to convey to you, on behalf of the entire senior leadership team, that staff and patient safety has been — and remains — an overriding priority at LHSC and this commitment is unwavering. Allegations to the contrary are completely inaccurate and disappointing."
Photo: RNAO
Transgendered male tells of shocking nightclub beating
WindsorOntarioNews.com May 24 2016
This is not a Windsor story but the facts are so shocking, and the case so under-reported in Canada's national media, that WON.com is reporting the case. In January 2014 Cesar Lewis and three friends attended the Sugar Daddys Nightclub in Mississauga. Lewis self-identifies as "transgender neutral questioning transgender male" according to an Ontario Human Rights Tribunal decision, which awarded him $15,000. He and another transgendered male used the men's washroom, not the women's, because, he testified, he felt safer because using the women's room in the past had resulted in "negative experiences" like "stares and negative comments." But, as they were at the urinals, a club security guard banged on the door and ordered them out: "Hey you need to get out of the male washroom." The guard then dragged Lewis out while he was still urinating. The guard then "Yelled, 'You freaks need to get your fucking faggot asses out of this club.'" Then, "(the guard) grabbed the applicant by the hair and shirt and proceeded to drag him out of the washroom, through the entire club, and out the front door. The applicant was tossed out of the nightclub and felt like 'yesterday's trash.'" Another guard said, '"Look at this faggot shit' and 'If you come here and use the male washroom again little girl, you and your friend will be dragged out and we'll bring you behind the building this time'". Lewis and his male friend wanted their coats returned. "When the applicant's male friend demanded the return of the applicant's coat check ticket, the second security guard grabbed the applicant's friend by his face, pushed him against the wall and said, 'Didn't I tell you faggot dykes to leave.' He held the applicant's friend's face for 30 to 60 seconds, squeezing aggressively. The applicant stepped in and tried to remove the guard's hand from his friend's face, and demanded that he let go. The second security guard backhanded the applicant in his face. Then all three security guards started to physically assault the applicant by pushing him to the ground, kicked him approximately 10 times in the back and head, and punched him approximately 10 times." The tribunal awarded Lewis $15,000. Sugar Daddys didn't contest nor show up at the hearing. Criminal charges? Lewis met with Peel regional Police and an occurrence report was filed. But police spokesman Sgt. Matt Small told WON.com, Lewis did not follow-up with the investigating officer, whose calls, "weren't returned, (the officer) was having just difficulties getting the victim and I guess his friends…..in to obtain a formal statement." Hence no charges were laid.
Opt Out ad campaign continues
WindsorOntarioNews.com April 14 2016
Advertisements by the City of Windsor and Town of Tecumseh urging charities to opt out of a multi-million dollar lawsuit continue to run online. Windsor Ontario News.com this week found instances of the ads showing up on Yahoo Mail and Yahoo Finance (screen grab left). The city and town were supposed to have yanked the ads after a Jan. 29 court order. The municipalities were back in court this month after lawyers from the charities, led by the Windsor-Essex County ALS Society, sought a contempt of court ruling for continuing the ad campaign after Jan. 29. But that ad campaign was different than this one. Those were radio ads that ran in February. The city's lawyer argued the spots had already been recorded and provided no "new information." Additionally an online media interview with Windsor Mayor Drew Dilkens was about a legal matter related to the campaign and also provided no new information. But no mention was made about an ongoing web campaign, and possibly others, which presumably also were to have ended with the January court ruling. The city and town are asking charities to opt out of the suit because a successful court decision could put the municipalities – and taxpayers – on the hook for as much as $70 million owed to charities dating back to the early 1990s. The charities, in a case that began several years ago, brought the action because they believe they were overcharged bingo licence fees. But the decision handed down in January by Superior Court Justice Terrence Patterson might continue to leave the municipalities an avenue to continue advertising. In the order, the judge says: "that there be no further information from the city of Windsor concerning the Opt-Out Campaign" and that "this court orders that information and communications about the opt-out campaign that already exists may remain in place." (Emphasis ours.) So the same arguments the municipalities have been making about the radio ads and Dilkens's interviews could be applied to ongoing advertising, including these web ads.
High taxes stifling downtown? City's top official says no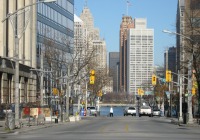 WindsorOntarioNews.com March 15 2016
There is a school of thought that thinks the principal reason for what ails commercial and retail development downtown is the high business taxes. But that's not true, according to the city's chief administrative officer Onorio Colluci. He should know. Before being appointed to the position in January Colluci was the city's CFO and Treasurer since 2006…. "I've heard these comments about Windsor taxes being high for commercial but that's not supported by the empirical data," he said…..The "Bible on these things" is the BMA Management Consulting Inc. annual municipal study. "For commercial taxes they look at taxes per square foot," Colluci said. The study breaks it into four categories – Office building, Neighbourhood commercial, Hotels and Motels. These average costs per square foot or per unit. Here's how Windsor rates for municipalities with population more than 100,000, a total of 24 Ontario municipalities……Office building - Windsor $2.34 sq. ft., the average is $3.37 sq.ft. (Windsor is the lowest of 24 municipalities)…..Neighbourhood commercial - Windsor $3.40 sq. ft., average is $4.16 sq.ft. (Windsor is the lowest of 24 municipalities)…..Hotels - Windsor is $1,294 per unit, average is $1620 per unit (Windsor is 7th lowest of the 24 municipalities)…..Motels - Windsor is $1407 per unit, the average is $1,398 per unit (Windsor is essentially at the average).....(Updated March 16/16): But here's what a couple of prominent downtowners have to say: Larry Horwitz, chair of the Downtown Windsor Business Improvement Association, called commercial taxes "one of the highest rates around" and this combined with utility costs make it "one of the elephants in the room." He also called multi-residential rates "some of the highest in the country."…..On the other hand, downtown city councillor Rino Bortolin said commercial rates don't "prohibit" development. "I do think business taxes in that category are in the range of average compared to other municipalities of the same size." He said what's stymying growth is the "simple equation" of lack of critical mass of people creating a "customer base."
Hospital to replace RNs with RPNs in non-critical areas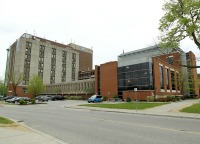 WindsorOntarioNews.com February 9 2016
Windsor Regional Hospital (WRH), facing a substantial decline in funding, will be eliminating 80 Registered Nursing positions replacing them with the same number of Registered Practical Nurses (RPNs), who come with lower skill sets. But, says the hospital, that change will have no affect on care quality. Karen McCullough, WRH's chief nursing executive, also says the Met campus – where the changes are taking pace (Hotel-Dieu Grace campus already has RPNs) – is unique in Ontario with having an entire RN model, "the last acute care campus in the province of Ontario that was truly an all RN model of care, the last people standing," she said. Otherwise, "It's very very common to see RPNs working in clinical units…..almost traditional if you will."….. The hospital will see substantial savings: a high seniority RPN makes $27.50/hour vs. $44/hour for an RN……What's the difference between an RN and RPN? In a word, education. RNs require four years university while RPNs need a two-year community college diploma. The result is "similar skills." The difference is an RN's extra years are "much deeper in theory, much much deeper in terms of critical thinking decision making – a lot more education that gives you the underlying reason for what you're seeing," McCullough said…..Where in the hospital will RPNs be placed? They'll be working in in-patient medical/surgical units." They won't be working in critical care areas like the emergency department or intensive care units such as neo-natal intensive care. These are areas that have "high acuity patients, meaning most patients coming directly from the Emergency - patients acutely ill very well and could possibly be unpredictable in terms of what their physical condition is like." McCullough adds "no disrespect to RPNs" but RNs, with more training "are much better equipped to do physical assessments, to actually link – say, critical lab values, together, and see the assessment of that patient in a very different way." McCullough said 87 per cent of staff will remain RNs (there are 180 RPNs already at Hotel-Dieu Grace).….The hospital is "reasonably optimistic" that no RNs will actually be out of a job, hoping their numbers will be reduced through attrition.
Photo: Google Maps
Massive bingo lawsuit was launched by A'burg based org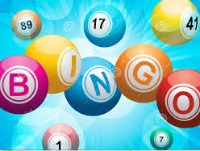 WindsorOntarioNews.com January 25 2016
The lawsuit brought against the City of Windsor and Town of Tecumseh over bingo fees has been brought by an Amherstburg-based organization called the Windsor-Essex County ALS Society. They're not to be confused with the national ALS Society of Canada which had no knowledge of the class action. It's "definitely not associated with our organization at all," Rebecca Grima, ALS director of communications and marketing said. "It may be the ALS sector of Windsor-Essex which is a completely different organization." The woman who's the president of the Windsor-Essex County ALS Society is Sharon Colman. The first words she said when hearing that a reporter was on the phone line was, "You know what I'm going to say," meaning she couldn't comment on the lawsuit, which Windsor and Tecumseh are fighting in part by launching a massive opt out campaign asking charities that participated in local bingos not to participate as class members. The municipalities say they could be forced to pay, in Windsor's case, more than $70 million, and as much as $7 million for Tecumseh, plus legal fees. "Unlike many lawsuits against a municipality, there is no insurance available to cover these claims," the municipalities say. "If these claims succeed, the City and Town will need to look to the municipal tax base to pay what is owed – whether through property tax increases, reduced expenditure on services and capital projects, or through the sale of public assets," according to their special website www.helpwindsortecumseh.com. The municipalities say the more charities opt out the less the potential financial impact on Windsor and Tecumseh, should plaintiffs win. The fees go back to bingo charges as long ago as the early-1990's 1993….. For their part, plaintiffs claim municipalities' fees are "are so excessive that they have become a form of unconstitutional taxation," and their case is detailed on their website at www.windsorbingoclassaction.ca..... Meanwhile the local ALS president, Colman, who said she couldn't comment (nor is there any mention of the lawsuit on the organization's website), directed a reporter to ALS's London-based lawyer Peter Kryworuk of Lerners LLP. Kryworuk also said he couldn't discuss the case because of a "court ordered process" and pointed to the fact he was in court in Windsor today seeking to shut down the 120-day Windsor and Tecumseh campaign, which began earlier this month. Already the Windsor Regional Hospital Foundation has acceded to the campaign and opted out.
Go East to Maritimes, young students
WindsorOntarioNews.com December 23 2015
Driving along a main Windsor thoroughfare a billboard shows a city that kind of looks like the Windsor skyline. There is water and downtown office buildings. But a closer looks shows an entirely different city – Halifax Nova Scotia. It's a recruiting advertisement for a Maritime university. It's unusual to see other universities advertising so publically in Windsor but to see one from as far away as Halifax might seem especially strange. Yes, Saint Mary's University (SMU), located 2200 km away, has at least one billboard in deepest southwestern Ontario trying to lure local students to the east coast. The billboard has the caption: "The Right University Should Feel Like a Breath of Fresh Air." And there's the logo of university and the words "Halifax Nova Scotia." Why is St. Mary's advertising so far away? Spokesman Travis Smith said SMU "has always" done recruiting in this area "though this is the first year we've advertised with a billboard." Smith said the university, which has almost 7500 students and 500 faculty and was established as far back as 1802, is "reaching out in a number of smaller cities in Ontario as part of this year's student recruitment efforts." He said these cities are targeted because they "have a lot in common with Halifax, and we think we can offer a strong value proposition to potential students through our unique programs and characteristics." Smith added that it's "common practice" for universities to advertise outside their provinces "and we believe we are a good choice for students in Ontario." Asked if there was anything meant by the reference to "fresh air" in a billboard located in industrial Windsor, Smith said, "All of these billboards ran in various Canadian markets, and the headlines speak to the unique strengths of the university." Last year SMU upset people in its own province when it advertised on Cape Breton Island, several hours away from Halifax. The University of Windsor this fall saw a 464 drop in the number of students. It may be surprising to see such a billboard especially one from a campus so distant but it's all part of the university competition game with universities often recruiting outside their home bases. Lori Lewis, a spokeswoman for the University of Windsor, said that "most universities, Windsor included, advertise widely outside their own regions." She referred more questions to the Council of Ontario Universities for a broader perspective on student recruiting across Ontario. But council spokeswoman Dayana Fraser said no person was immediately available to comment. "Unfortunately, due to holiday scheduling, we also don't have anyone available for comment."
Plan calls for pedestrian takeover of 8 kms of Windsor streets next summer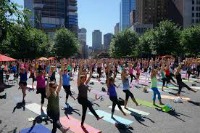 WindsorOntarioNews.com December 2 2015
An event called Open Streets Windsor will likely see the city turning eight kilometres of its streets over to pedestrians next July and September. A proposal for a pilot project to convert several main thoroughfares from Sandwich Towne to Wyandotte Street East on two Sunday mornings goes before a city standing committee next week and likely to city council early in the new year. In all likelihood the route will be closed to motor traffic on Sundays July 17 and Sept. 18 from 9 am to 1 pm. The route passes through municipal electoral Wards 2, 3, 4, and 5 and includes five of Windsor's nine business improvement areas - Olde Sandwich Towne, Downtown Windsor, Wyandotte Town Centre, Walkerville, and Ford City. Windsor would be joining a long list of cities across North America which have already been hosting Open Streets including London, Hamilton and Ann Arbor. The idea is to turn over the streets for a variety of purposes and have people "experience the streets" in a new way, city planner Michael Cooke said. "If it's longer than a block or two it gives people a sense of space," he said. The Open Streets concept was introduced here some time ago by Gil Penalosa, founder of Toronto-based 8-80 (a reference to people's ages) Cities foundation, and was enthusiastically taken up by the former city council, which directed administration to research the idea and come up with a proposal. The plan calls for several so-called "activity hubs" at each kilometre along the route that could host several activities. A yoga group may want to conduct a class at one hub, the local health unit may want to provide tips on healthy living at another. There's also a hub planned by the city to demonstrate new concepts for re-imagining University Avenue - a long term goal of the city - along which the route will run. "We'll have some mock-ups of what the right of way could look like in the future," Cooke said. That could mean tangible surfaces and even trees to show how the street could be changed to incorporate more landscaping, bike lanes or wider sidewalks. On the two Sundays businesses are also encouraged to take part and could indeed open during a time of the week they're usually closed though the overall purpose is to be "non-commercial" in the sense that the event won't be used, for example, to promote sidewalk sales, Cooke said. "We want people on the street and using it but if there was somebody who wanted to set up some tables and offer some outside merchandise I guess that's something they'd normally be allowed to do anyway," he said. The city would use police and as many as 200 volunteers to patrol intersections, some of which will be closed and others open to cross traffic. The $65,000 cost would be borne by the city, from the Environmental Master Plan and Community Energy and Sustainable Model budgets. In future years Open Streets Windsor could be altered and the route changed to include more or other business areas and neighbourhoods.
Tilbury's Autoliv to the rescue? Maybe
WindsorOntarioNews.com November 25 2015
Tilbury's Autoliv airbag manufacturing facility is at full capacity and won't be taking on any extra production, at least for the time being. Autoliv, a Swedish firm started by the man who invented the three point seat belt, is expected to take on more market share in wake of the Takata Corp. airbag scandal. But spokesman Tom Hajkus says the Tilbury plant, which opened in 1999, is "at capacity." It currently has two shifts and its 170 workers are represented by Unifor. The plant makes the One Piece Woven side airbag for customers, the names of which Hajkus wouldn't disclose for competitive reasons. The Tilbury operation is the "largest airbag manufacturer in Canada," he said. The company also has plants in Collingwood and Markham, the latter which makes "active safety" electronic equipment such as "radar systems" which help protect motorists by detecting distances between vehicles. Air bags and seat belts are considered "passive safety" equipment. Hajkus didn't close the door on additional production at Tilbury by, for example, adding a third overnight shift. Or as he put it "perhaps adding on more heads or another shift."
Surprising it wasn't done before
WindsorOntarioNews.com October 9 2015
It makes so much sense it's surprising it wasn't done before. Since many technical college students seek to go into business for themselves why not help them by giving them entrepreneurship skills right on campus? That's what St. Clair College (SCC) is doing with the September opening of its Genesis Entrepreneurship Centre, headed by well-known Windsor businessman Chris Ryan (Patrick O'Ryans, Howl at the Moon, Walkerville Brewery)……The former college bookstore in the front of the main south Windsor campus was converted to make way for the new centre, estimated at a cost less than $1 million. Maidstone's Adine Builders Ltd. got the contract. "The bookstore condensed its space and moved to the back part of the building," Ryan, entrepreneur in residence, said. "We're right off the main hall of the main campus." Alterations were done to the 2000 sq. ft. space creating four "boardroom style" work areas and five additional work spaces for students, Ryan's office, and a reception area……The idea is to help students get their business off the ground and also alumni who might want to start a business or get their business reviewed. Ryan says the centre might eventually open to the general public. There's no cost to students. Students are matched with mentors who have business experience……The centre is already seeing a fair number of customers. "We're probably talking to about 20 to 25 students on a weekly basis that have business ideas," Ryan said. He said since SCC teaches practical hands-on learning it's natural that many students want to open their own businesses. "If you take for example our esthetics program or even our fashion design most of those students come out wanting to own their own hair salons or own their own clothing stores".....The centre is there to provide moral support - "hey, you can it" - to fundamental business skills. Ryan says, "You'll have that background and that knowledge as to how to move it forward."
City mum on old Windsor Jail talks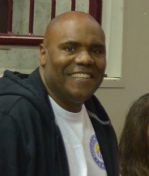 WindsorOntarioNews.com September 11 2015
Mum seems to be the word from Windsor's mayor's office regarding the status of the old Windsor Jail. The mayor's office didn't respond to requests for comment about apparently ongoing talks between the city and Infrastructure Ontario, which owns the building, now closed after the opening of the new Southwest Detention Centre on the city's outskirts in July last year. The old jail was built in 1925 and "is heritage designated as part of the Sandwich Heritage Conservation District," Windsor's Heritage Planner John Calhoun said. The property, formerly run by the Ministry of Community Safety and Correctional Services, was decommissioned and turned over to the ministry that handles Ontario government properties, Infrastructure Ontario (IO), on March 31. "Since that time, IO has been conducting our due diligence work on the property. The prison has been declared surplus to the province and the plan is for disposition of this asset," spokesman Ian McConachie said. As part of this process the building is first circulated to other levels of government and non-profit organizations to determine if they have an interest in buying the site at market price. The city did bite, according to McConachie. "During the circulation process the City of Windsor did express an interest and we have been in discussions with them regarding a potential direct sale." Calhoun said he's "not part of any negotiations" between Windsor the province. "However, the city council a few months ago told the province that the city is interested in the property. The same property includes the former Essex County Land Registry Office (used for jail administration) and the parking lot used for Mackenzie Hall (former Essex County Court House)." The city councillor for the area, John Elliott, (pictured) also didn't have any information on the building's future. "The last conversation I had with the mayor was that they had looked at it pretty much and I know they need some significant money to clean it up. But that was about it," he said. Ideas for the building have centred on a museum, perhaps as an adjunct to the downtown museums with more of a community or west end focus. Olde Sandwich Towne, where the jail is located, is the oldest and more historic neighbourhood in Windsor. Elliott emphasized that whatever the future use of the jail it better be self-supporting and "not a burden on taxpayers." He also wants community involvement in deciding its future. "Let's make sure it's just not a group of five or six people sitting around the table making that decision."
30 per cent of new cable-stayed Ambassador Bridge design completed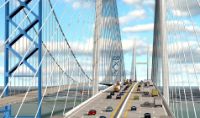 WindsorOntarioNews.com August 7 2015
The bridge company says it has 30 per cent of the design of a planned new cable-stayed bridge completed as it continues to press ahead to obtain approvals for a new six-lane span. "We're at about 30 per cent design," Stan Korosec, Director of Security and Canadian Government Relations, said……The bridge is estimated to cost $700 million, considerably less than the estimated government-backed $2 billion Gordie Howe International Bridge. The lesser amount is "because we don't have to build any plazas," as the Howe bridge has to do, Korosec said. The bridge would be six lanes compared to the current almost 90 year old Ambassador's four lanes…..Recent media reports may have led to the misperception the bridge company wants to open two spans to traffic on a regular basis, which would fuel opposition that the project would vastly increase the amount of traffic spilling into Windsor and Detroit. In fact, should the new span, subject to government approvals, open, it would be the only span carrying regular traffic. The existing older bridge would be closed and used sparingly for special purposes. "Once that's open the existing Ambassador Bridge we'll close it and rehab it and then once that's done that bridge…won't be open to traffic per se," Korosec said. He said it would rather be used for such purposes as maintenance staff to get back and forth or for emergency vehicles "if the main span is busy." Or it could be used for "special events like the Detroit Free Press marathon." It could also be used as a "local redundancy - say, there's a bad accident on the new twin span then we can reroute traffic around it"…….Korosec said his company is expecting "imminent" approval from the U.S. Coast Guard to build the span now that the recent land swap between the firm and the City of Detroit at the foot of the new bridge has all but been completed. The only remaining permit is one from Transport Canada. And of course, he said, the company would have to sit down with the City of Windsor over the planned redevelopment of property in Windsor's Sandwich neighbourhood, where homes have been boarded up for years after the bridge company acquired the land for the new span, and which city council subsequently froze for redevelopment in an effort to protect the neighbourhood, and which has been the subject of litigation.
Illustration: Ambassador Bridge