---
NEWS BACKGROUNDER
---
Former Windsor Star reporter at centre of Ottawa Nazi flag-waving allegation
WindsorOntarioNews.com Nov. 24 2022
A former Windsor Star reporter is at the centre of a controversy arising from deliberations at the Public Order Emergency Commission in Ottawa. The commission is investigating the justification of the federal government for suspending civil liberties under the Emergencies Act during the Freedom Convoy truckers protest in Ottawa and elsewhere including Windsor last winter. Protesters' lawyer Brendan Miller this week identified Brian Fox as the person who paraded with a Nazi flag in Ottawa amidst protesters at or near Parliament Hill. Fox's identity was based on distant pictures of the flag-bearer's face, mostly covered by shadows, and an "untested" affidavit of a man who "purported to have recognized Fox from Miller's photos after having spoken to the flagman in January," according to Postmedia. The lawyer wanted Fox and his employer Enterprise Canada to testify but was denied. Miller said at Monday's hearing that Enterprise Canada executive Brian Fox was the Nazi flag-bearing person at Freedom Convoy protests around Jan. 29 in photos widely distributed through social media. But, calling the lawyer's request a "fishing expedition" and "purely speculative," Commissioner Paul Rouleau denied it and others. Rouleau stated the theory is that Enterprise Canada "carried out such conduct at the direction of the prime minister, his staff or both." Meanwhile, Enterprise Canada has vehemently rejected Miller's claims. On its website, the firm called the lawyer's statements "entirely unsubstantiated and deeply offensive." It added they were "absurd and despicable" and said Fox was not in Ottawa but in Toronto at the time of the alleged incident. "Mr. Fox and everyone at Enterprise Canada stands firmly against the hatred represented by the symbol Mr. Miller referenced and strives for our workplace to be an inclusive and accepting environment for everyone." Fox's bio on the same website says, "Brian's career began as a Windsor Star journalist and has taken him to the Queen's Park Press Gallery as well as senior branding and marketing roles supporting the finance and tech sectors." Enterprise Canada describes itself as "an agency at the intersection of public affairs + traditional advertising. We focus on ideas that help you find currency in a world defined by social movements, political upheaval, and digital disruption."
Photo: Enterprise Canada
---
LaSalle warehouse figures in case worthy of "Agatha Christie woodunit."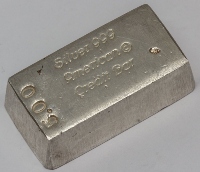 WindsorOntarioNews.com Nov 10 2022
A LaSalle warehouse has figured in a story of international intrigue about a large quantity of vanished precious metals. In what was described as a plot worthy of an "Agatha Christie woodunit," $10 million in silver ingots was taken from a Montreal rail yard and driven to a warehouse outside of Windsor in LaSalle. A National Post story reported that in January 2020 a Quebec trucking company received an email with a secret code of instructions about what to do with the shipment. "The email had all the necessary information — the weight of the cargo, the correct container number and the secret code — so the silver was driven out of CN'S Montreal rail lot and to a Lasalle, Ont., warehouse," the newspaper said. The warehouse is not identified. "And then it vanished — all roughly 18,000 kilograms of it." Federal Judge Kevin R. Aalto, overseeing a lawsuit related to the disappearance, said the case "has all the elements of an Agatha Christie whodunit." Reported the newspaper, "the email was likely fraudulent. Thieves had allegedly gained access to the secret code and other details and changed the delivery location, pulling off a remarkable international heist." In the intervening years only "token amounts" of the metal have been found across North America. "It's a tale of international intrigue, and somewhere, a modern-day Auric Goldfinger is sitting on some 20 tonnes of silver." Judge Aalto said the intriguing elements were the stolen cargo, various suspects, an unknown perpetrator and "a trucking company that was given the pickup code with instructions to deliver the cargo to a location unknown to any of the parties." The shipment, which originated in Korea, was only intended for a stopover in Canada on its way to New York. Said the judge, "Four days after in arrived in Montreal, Oriental Cartage, a trucking company based in Laval, Que., received a pickup email. It contained the "correct container number, pickup code, and weight of the Cargo." The silver was then driven to LaSalle, where it last saw the light of day.
---
Ottawa mayor said his city had 'more difficult' blockade than did Windsor
WindsorOntarioNews.com October 18 2022
The City of Windsor came up several times today in testimony before the federal commission examining whether the use of the Emergencies Act was justified last winter to clear truck Covid rules protesters in Ottawa. Commision counsel Natalia Rodriguez referenced how it appeared ending the blockade at the Ambassador Bridge in Windsor took priority over ending the three week truck blockade in downtown Ottawa last February. "Yes, and that's in fact what happened," that city's mayor Jim Watson (photo) said. The counsel read a letter to Windsor protesters about how, before meeting provincial authorities to seek a resolution, they would have to leave the protest site and denounce "all unlawful activity and encourage a period of quiet." Added Rodriguez, "The Solicitor General is offering that the province will meet with the group of protesters in Windsor if they leave the protest site immediately and denounce all activity." She then asks the mayor if he's aware the province "ever offered to meet with the protesters in Ottawa." Answered Watson: "I'm not aware of any such request....That was never an option that was presented to me or anyone in my office." Watson added, "I can't give you the exact date but eventually the OPP came on board (after the resolution in) Windsor and (got) to Ottawa as quickly as possible." Later in his testimony the mayor again mentioned how the blockades at the border in Windsor and at Coutts, Alta. were wrapped up relatively quickly – where there were economic impacts because of the border – but similarly the capital city also suffered economically. He said the protesters "and occupiers were significantly larger in Ottawa (than) in Coutts or in Windsor, so I think we had a much more difficult situation."
Photo: City of Ottawa
---
Fogolar lands slated for major five building condo redevelopment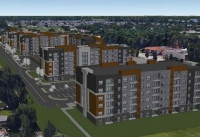 WindsorOntarioNews.com Sept. 27 2022
Wonder what ever happened to those soccer fields, long owned by the Fogolar Furlan Club but sold off as the club decided to downsize a couple of years ago? The almost 10-acre site is now proposed for redevelopment as a massive condo complex. HD Development Group, which is already developing Trinity Gate Condominiums at Walker Rd. and Ducharme St., is the builder. This new development at 1850 North Service Rd. would see five six storey condo towers along the narrow swath of land (472 ft. frontage by 1336 ft. depth) with 387 units and 491 parking spaces. To the immediate east is Byng Rd. with single family homes. Immediately west is the existing Fogolar property as well as the Chartwell Oak Park Terrace retirement home. While all the buildings will be six stories some will contain more units than others, varying from two with 58, two with 64 and one with 143. Altogether the buildings' footprint would take up 21.5 per cent of the land. The project was lauded by city planners as a successful "infill" development. Proponent HD states it would be "positive" and "compatible" with the neighbourhood. Buildings will face laterally east-west with balconies on the north and south sides therefore not facing residents on Byng. The "medium profile" buildings will be located at the "furthest points on the west of the property to provide for substantial distance separation" from residences, the developer's report says. The remaining property will be park-like with "extensive grassed area, trees and landscaping, 4 outdoor pavilions, 3 outdoor pickleball courts, and proposed walking paths," landscaping and benches surrounding a storm water pond designed to create a gathering place. An open house was held in May. More than 100 nearby property owners were notified and 33 attended. There will also be another public meeting. City staff have recommended approval, saying the development provides "a housing type that creates a diverse neighbourhood, creates an environmentally sustainable development by redeveloping a serviced vacant parcel…..and provides housing that is in demand."
Image: HD Development
---
Revitalized park to celebrate 20th anniversary of Japanese donation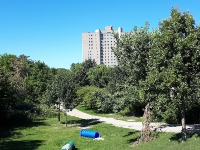 WindsorOntarioNews.com Sept. 13 2022
It's perhaps one of Windsor's lesser known or appreciated parks. But it is one with a unique setting and history and with likely loads of future potential. Gateway Park, located at 1271 Riverside Dr. W., is undergoing a $700,000 revitalization to be completed by year's end. The park has two sections – Riverside Dr. to University Ave. and University Ave. to Wyandotte St. The park is actually located on land owned by the Canadian Pacific Railway. Last November the city reached agreement with a railway subsidiary, Detroit River Tunnel Co. to operate the park on a 99-year lease. The park is literally above the 2.6 km railway tunnel linking Windsor and Detroit. Besides having a distinctive natural flavour for a very urban setting near downtown the park is known for its row of Japanese cherry blossoms located at its centre. These were donated in 2002 by the Consulate-General of Japan's Sakura Project as a symbol of international friendship. The trees are among a group of diverse plants and trees surrounding what up to now has been a narrow footpath within the 50-70 metre wide park. City engineer Wadah Al-Yassiri says this thoroughfare will be "enhanced and developed to be an asphalt trail three metres wide" and be made wheelchair accessible with ramps. Al-Yassiri noted the "very good" coordination between the city, CPR, the city's accessibility committee and biodiversity office. The contactor is Valente and Golder/WSP is consulting on design and geotechnical work. When done, it will mark the 20th anniversary of the Sakura donation. "We are still on time and target," Al-Yassiri says.
---
Stuck in elevator at Huron Lodge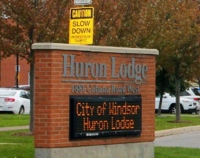 WindsorOntarioNews.com August 30 2022
An employee of the city-owned Huron Lodge long term care home got stuck in an elevator and apparently fainted. This is one of several occupational health incidents reported at city-run facilities over the year's first six months. On March 30 the employee entered the elevator on the first-floor heading to the fourth. But the doors would not open. "While in the elevator the employee contacted a co-worker and told them that she was starting to have a panic attack," the report says. The Windsor fire department responded and freed the staffer after 10 minutes. The worker "believes she sustained a loss of consciousness while in the elevator and noted that she frequently has panic attacks and faints as a result." The elevator maintenance company, Kone, repaired the device. The cause? An electrical circuit board. An investigation continues. Meanwhile, at the same home, an anonymous caller reported May 26 that workers on a scaffold were not tied off. "The Maintenance Supervisor and the JHSC Management Representative advise that they did have a crane on site earlier and Vollmer Services was also on site to change out a chiller on the rooftop of the four-story building," says the report. But both parties agreed safety was "adequate" and the Ministry of Labour didn't issue an order. On January 13 the ministry visited fire department headquarters where a firefighter reported hearing loss due to horns, sirens, diesel engines, saws and gas fans. But the worker retired after almost 30 years and had experienced gradual hearing loss. Workers must wear hearing protection for equipment producing 80 decibels or more and an audiologist regularly attends workplaces. No orders were issued. Finally, a Seminole branch library worker slipped and fell, fracturing their wrist in three places, after the floor had just been mopped. The custodian had asked staff to be careful. From now on a wet floor sign will be placed.
Photo: City of Windsor
---
Narrow St. Clair River point has made an excellent smuggling route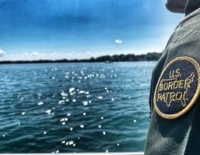 Update Aug 11/22: Joint-police Project Monarch yesterday announced the seizure of 27 handguns, 9 kilos of cocaine, 1.9 kilos of fentanyl, 20,000 Xanax pills and 28 grams of heroin, and the arrests of 22 people on 400 charges. Walpole Isl. Chief Charles Sampson called on senior levels of government to help fight crime and smuggling.
WindsorOntarioNews.com August 8 2022
It's not a problem that occurs regularly but does raise its head from time to time. It's the human smuggling, by boat and sometimes over the ice, over a very narrow stretch of the St. Clair River between Walpole Island and Michigan communities like Harsens Island, Clay Township and Algonac. The latest event occurred August 4 when US border officials interdicted a boat carrying three people. "An agent interviewed the three subjects, whom all admitted to having just crossed the border from Canada in a boat," said a US Customs and Border Protection news release. One was from the Dominican Republic and two were from Mexico. Officials described the area as an "historically known smuggling route." Two years earlier US Customs saw a vehicle on land in the same area between Algonac and Walpole Island. Two of the suspects admitted to having come across the river by boat. The other two were apparently waiting for them. Altogether four Brazilian nationals were arrested. "Even with the ongoing pandemic, transnational criminal organizations will continue to operate," Douglas Harrison, chief patrol agent with the agency's Detroit sector, said. And back in 2010 border patrol agents form Marysville Mi. arrested three people including an Israeli and two US citizens in Clay Township. "Detroit Sector personnel, utilizing the new Remote Video Surveillance System, witnessed a vessel leave Walpole Island, cross into the United States, and five minutes later return to Walpole Island," said a news release. The two Americans were waiting for the Israeli to cross the river. These were all relatively isolated events. Illegal smuggling seemed to be more common a couple of decades ago. "In the past year, illegal immigration in this region 'has gone from nothing or close to nothing detected to 100 people,' said Mark W. Osler, Assistant United States Attorney in the Eastern District of Michigan told The New York Times in 2000. 'You'd have to assume the majority of them we don't catch,' he said, but just since December, a Detroit grand jury has indicted 15 people on charges related to smuggling." At the time court documents showed an alliance between some Walpole Island natives and Chinese smugglers. Most of the crossings were by Chinese or Korean nationals. "They come by boat in warmer weather or on foot on the coldest nights," the Times said.
Photo: US Customs and Border Protection
---
Safety, security among reasons old bridge would have to be torn down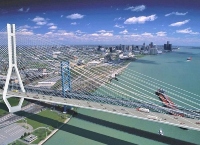 WindsorOntarioNews.com July 25 2022
It comes down to "safety, security and the environment." Those are the reasons the Government of Canada gives for a requirement the Ambassador Bridge company demolish its existing span should a new bridge be built. This is based on an August 2017 Order in Council that granted the bridge company the right to construct a new six-lane bridge (image), replacing the four-lane existing bridge which opened in 1929. Bridge management has long wanted to keep the existing span even after the new bridge opens to provide redundancy in case of emergencies and as a people place for pedestrians and cycling. And management said this month the demolition requirement is actually at odds with a permit granted by the US Coast Guard requiring the existing bridge remain standing. The federal Order in Council expires Aug. 31. It states, "The Canadian Transit Company shall commence the construction of the Replacement bridge no later than five years after the Governor in Council approved its construction." And Article 22 states the bridge "shall demolish or cause to be demolished the Ambassador Bridge other than the border services facilities. The demolition must be completed within five years from the day on which the Replacement bridge opens to traffic." Because of this stipulation it appears the Ambassador's long-planned replacement bridge project is now dead. Speaking to the Windsor Star, bridge president Dan Stamper labelled the stipulation an "absolute block." However, for its part, Ottawa says demolition of the old span is a must. "It is important to note that the conditions of the permit were established to mitigate safety and security risks, and the impacts on the local community and the environment while also taking into consideration the results of consultations on the proposed project with the general public, the City of Windsor, the Province of Ontario, Indigenous groups, and U.S. Federal and Michigan State authorities," Transport Canada spokesman Hicham Ayoun told WON.com.
---
Petitioners denounce mayor's tax bill insert as unpaid electioneering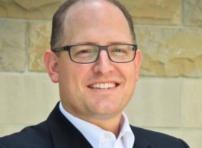 WindsorOntarioNews.com July 12 2022
Those who've signed a petition calling on Mayor Drew Dilkens to pay for a tax bill inset with his photo on it, not surprisingly, didn't have the nicest things to say about Hizzoner. The leaflet showed a pic of the mayor and the slogan "Delivering results." Underneath were check marks for three items: A $1.7 billion 10 year capital plan, New playgrounds and major park improvements, Investing in roads, bike lanes and local trails. A bottom slogan read "Building Our Community Up." T. J. Bondy started the petition for what he states is "inappropriately using taxpayer funds" to campaign for election. The petition demands $25,000 be repaid by the mayor. That's based on Canada Post costs for a mass mailing and presumed graphic design but would adjust if the true cost is known. (The mayor said he doesn't know the cost and is unapologetic.) Many if not most of those who signed (some 477 as of today) added remarks suggesting or stating the insert was an attempt at blatant electioneering for this fall's municipal vote. Dilkens is in his second term and hasn't announced if he will seek a third. Here are some comments: 1) "I remain unsettled but unsurprised by the Mayor's continued disregard for ethics." 2) "Do the right thing and quit using tax dollars for your political campaign." 3) "Don't want my taxes paying for the Mayor's Campaign.4) "Dirty politics should not be free. My tax bill is not your campaign apple box." 5) "Blatant self-promotion/electioneering." 6) "I am tired of seeing Drew Dilken's face, photographed at a podium at some 'press conference' almost daily, claiming the limelight for anyone's accomplishment." 7) "His entire tenure has been a personal marketing campaign." 8) "As if Windsor taxpayers haven't suffered enough thru the last eight years of municipal govt waste…" 9) "The Mayor miss used (sic) taxpayers' money for early campaigning before election rules take effect." 10) "The mayor's inclusion of the mailer showing himself at a lectern with the logo 'Delivering Results' is a blatant re-election attempt." 11) "I absolutely object to tax dollars being used for the Mayor's self-promotion, both with this flier and with the well-staffed Mayor's Office publicity team." 12) "I was immediately angered by the fact Mayor Dilkens used official city business to advertise for himself." 13) "This was definitely an election ploy and a waste of taxpayer money." 14) "The arrogance of this empty suit knows no bounds. He needs to be held to account. 15) "Mr. Dilkens thinks he owns the city and its citizens' money and can do with it as he sees fit."
---
City accused of environmental hypocrisy doling out parking passes
WindsorOntarioNews.com June 28 2022
The City of Windsor is being called out for hypocrisy for issuing hundreds of free parking passes after taking strong action against climate change. Public advocacy group SecondStreet.org found that Windsor doled out 327 passes including 20 for city council. In November 2019 council unanimously passed a motion declaring a "climate emergency." Mayor Drew Dilkens said the vote showed the city's seriousness about helping tackle the climate issue. "This motion to me is symbolic ….this just will cement in the minds of folks that we're committed to it." In doing so Windsor joined more than 400 communities across the country in taking such a stand. Yet, says SecondStreet president Colin Craig, giving out parking passes flies in the face of advocating alternatives to emission-spewing vehicles like cycling or taking the bus. "We don't begrudge elected officials for receiving a free parking spot, but if they're going to declare a climate emergency and pressure the public to use transit, then giving up their free parking pass is a logical policy option to consider," Craig said in a release. The organization says it's one thing to drive a car it's another to enable their use, as the city is doing. "Obviously politicians sometimes have to drive around for their jobs, but so too do real estate agents, delivery drivers, handymen and all kinds of other professions. What councillors could do instead is expense individual parking expenses like everyone else." The city's 2019 motion even called for the "phasing out" of natural gas usage, considered one of the cleanest fossil fuels and the mainstay of heating residential homes. Altogether SecondStreet found cities it surveyed, including major ones across Canada, gave out more than 5400 parking passes. Windsor compared badly to a couple of southern Ontario cities with similar or greater populations. Kitchener, with 257,000 people, gave out just 15 passes and Mississauga with a population of 718,000, doled out 201.
Photo: SecondStreet.org
---
Hospital comments teapot tempest
WindsorOntarioNews.com June 2 2022
What was the s-storm over Windsor West Liberal candidate Linda McCurdy's hospital comments this week all about? On Tuesday McCurdy responded to a reporter's question by saying she supports the new regional hospital on the city's outskirts, even though she's a downtown candidate. But she wanted an "acute care" facility at Hotel-Dieu Grace Ouellette Ave. site. "Closing all of the hospitals and having one acute-care centre at County Road 42 (the new hospital) creates a serious divide between services and accessibility that needs to be addressed by having 24-hour emergency care in the core, accessible to everyone in Windsor West," she was quoted in the Star. The newspaper reported that under the mega hospital plan no such emergency care would be located downtown. Then all hell broke loose. The Star today included a correction that it should have said McCurdy "supports the location" of the new hospital but would still canvass for 24-hour emergency care downtown. And that the mega hospital plan also includes a satellite emergency at Hotel-Dieu. But McCurdy never said she was against the new hospital site. What she got wrong was thinking there would be no emergency clinic downtown or at least that it wouldn't operate 24/7. Windsor Regional Hospital (WRH) was correct in issuing a statement confirming – "clarifying" as the Star put it – such a facility would be built though the hours have yet to be determined; they're apparently set by the province. But the mayor's office also jumped in. "After multiple appeals and a tribunal, the matter has been litigated twice and has been decided," Mayor Drew Dilkens said. "The fact of the matter is the location has been decided." But the location was never an issue.
---
Confederacy of FBI dunces masterminded failed Michigan governor kidnap plot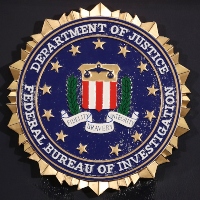 WindsorOntarioNews.com May 4 2022
How did the recent high profile criminal case against plotters allegedly planning to kidnap Michigan Governor Gretchen Whitmer fall apart? According to James Bovard in the New York Post, FBI informants infiltrated the Wolverine Watchmen, a vociferous anti-Whitmer social media group who decried the governor for massive lockdowns during the early days of the Covid-19 pandemic. One of the informants was Stephen Robeson, who had "a list of felonies and other crimes." He "organized key events to build the movement." Don Chapel, another informer, was paid $54,000, and became second in command. He "masterminded the military training for the group, even as he helped the feds wiretap their messages." Bovard wrote that ironically several militia members had "explicitly opposed kidnapping the governor." That didn't stop Robeson and Chapel who "helped hatch a ludicrous plot to snatch Whitmer from her vacation home and take her away for trial." The FBI operatives then took members of the Watchmen "who prattled idiotically about stealing a Blackhawk helicopter, for drives near Whitmer's vacation home, which supposedly proved they were going to nab the governor and unleash havoc." But, says the writer, "it was all a set up." Texted an FBI agent to Chapel: "Mission is to kill the governor specifically." Says Bovard, there were "as many FBI informants and undercover agents as there were purported plotters in this case." The scheme began unravelling even before the kidnapping trial began. Robert Trask, the lead FBI agent and "the public face" of the kidnapping case, was fired after he was arrested for "beating his wife during an argument over an orgy that the two had attended at a hotel in Kalamazoo, Mich.," The New York Times reported. Two other key FBI agents were sidelined from the case for misconduct (including creating a side hustle with his own cybersecurity firm)." All of which begs the question: isn't what the FBI did the most blatant form of entrapment? Writes Bovard, a 1973 Supreme Court ruling "gutted most defenses against government entrapment by focusing almost solely on the 'subjective disposition' of the entrapped person." In other words, if prosecutors "find any inkling of a defendant's disposition to the crime, then the person is guilty, no matter how outrageous or abusive the government agents' behavior."
---
Your pick-up truck could soon be whacked with additional green tax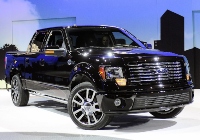 WindsorOntarioNews.com April 22 2022
The Canadian Taxpayers Federation (CTF) is warning the Trudeau government wants to levy an additional "green" tax on average pick-up trucks. The four top-selling vehicles in Canada in first quarter 2022 were pick-ups, led by Ford F-Series, Ram P/U, GMC Sierra and Chevrolet Silverado. The feds' tax would add $1000 on a Ford F-150 and as much as $4000 on a Ram 3500 heavy-duty. The CTF says the recommendation to "whack trucks" is contained deep in a new 271-page environment ministry report, 2030 Emissions Reduction Plan, posted on the federal website March 31. The report recommends broadening an existing "Green Levy (Excise Tax) for Fuel Inefficient Vehicles to include additional ICE [Internal Combustion Engine] vehicle types, such as pickup trucks." The current tax affects larger SUVs that use more than 13 litres of fuel per 100 kms. such as the GMC Yukon Denali and Lincoln Navigator. CTF author Kris Sims says, "For many Canadians, trucks are as important to their work and daily life as a laptop and Zoom account is for those of us in offices." She asks should the government invoke the tax "what's stopping" it from eventually taxing smaller SUVs like the popular Chevy Blazers and Ford Explorers. The report suggests as much: "A sliding scale for the implementation of this Green Levy should be developed based on the emissions produced from different vehicles." Federal environment minister Steven Guilbeault vociferously denied the government is bringing in the tax. On Twitter he called the article and subsequent political criticism "disinformation" and "fear mongering" saying this was only a recommendation from an independent advisory body "in the annex of a report." The CTF's Sims called Guilbeault's response "weird" since it is "right in their report." She adds this proves Ottawa is "darn well thinking" about the tax and a watchdog agency like hers should alert the public before it becomes law.
---
Huron Church - a crisis in policing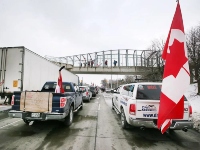 WindsorOntarioNews.com February 17 2022
There were a number of very puzzling aspects of the police response to the tracker blockade in Windsor. The blockade was allowed to persist almost seven full days. Why? Huron Church Road is the most significant trade connection in Canada and there was no reason police should have allowed it to be blocked as long as they did. It makes a mockery of policing, as the truck protests have done elsewhere in Canada. But this is not new. The police for some time have been loath to arrest protesters and break up blockades by Indigenous people and supporters - witness pipeline and railway blockades two years ago, and Caledonia, which went on for years. This is not a crisis of politics or leadership, it's a crisis of policing. There must be an investigation as to why the police act or do not act.
Second, in the standoff along Huron Church Road, why were some police armed with machine guns? Why were there two armoured carriers? The protesters, while disruptive, were highly peaceful and friendly. If this was meant to intimidate it didn't work.
Third, police tactics over last Saturday and Sunday after a court injunction Friday. It was puzzling indeed to watch a kind of Mexican standoff between police and demonstrators Saturday morning into afternoon. The police would advance several meters and then stop. This effectively pushed back the protesters. They did this several times. The police were making inroads and had matters well enough in hand. Then they abruptly stopped. Until Sunday morning when they started to mean business and arrests ultimately ensued. Why did the police halt Saturday? What happened between Saturday and Sunday to get police to finally act Sunday when they didn't Saturday? Were there high level calls from the province or federal government to force them to decisively act?
In the aftermath of the week-long protest and removal of demonstrators and vehicles - and Huron Church open to trucks again - Huron Church Road has become effectively militarized. Street access has been blocked from the bridge up to E.C. Row Expressway, dealing a major blow to west end residents and numerous businesses in several shopping plazas north of EC Row. Never before has this happened, not even in the aftermath of 9/11 when the border was temporarily closed and trucks backed up for kilometres along Huron Church and Hwy. 401. The only noticeable difference that time was police monitoring of the Ambassador Bridge. Windsor Police have explained streets need to be blocked to prevent possible access by more protesters. But protesters can access Huron Church, and even the 401, at any point.
Windsor has never seen anything like this.
---
City and residents have different views on Matchette Road's future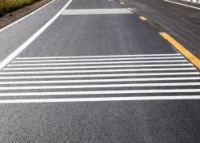 WindsorOntarioNews.com February 4 2022
The City of Windsor wants to "calm" traffic on busy Matchette Road and this week held a public information session to gather comments on the proposal. But the handful of people who were on the Zoom meeting or wrote-in weren't particularly in favor of the direction the city is heading. They wanted more protection for wildlife than humans, particularly given the low human accident count. City traffic engineer Jeff Hagan said just under 9000 vehicles a day (6000 is optimum) use the "collector" commuting route through west Windsor to LaSalle, bisecting two natural areas containing species at risk. He said there's a "high degree of speeding" with 85 per cent of traffic going 69 km/hr. in a 50 km/hr. zone. Over the past five years there have been six non-lethal accidents, mostly "angled" collisions at Matchette and Sprucewood. Hagan proposed peripheral transverse bars (photo) and radar speed signs. The bars are painted. "It's an optical effect that has a psychological effect on drivers," he said. "It gives them a heightened sense of speed." The bars have reduced speed as much as 50 percent for those doing 25 km/hr. over limit. Some questioners wanted to know why more barriers, like speed bumps, aren't suggested. Hagan said this is a "rural cross section" road, a collector and transit route, with a relatively high posted speed and gravel shoulders. That could cause accidents by "launching" vehicles hitting the bumps. But most of those raising questions were upset that wildlife issues weren't being looked at. One called the proposals "comical and disappointing" given the relatively few human accidents and larger number of wildlife or endangered species killed crossing the roadway. Hagan said a "parallel study" is examining eco crossings. Another person wanted to know why the city doesn't close the road. Hagan said city council rejected that idea a couple of years ago. A former city planner suggested the city could make the route "less attractive" and divert vehicles to nearby Ojibway Pkwy. Hagan said Ojibway already has a high volume. Written submissions will be taken until March 1, followed by a vote through 311 on an updated proposal by area residents before a plan is finalized.
---
Local health leadership top salaries
WindsorOntarioNews.com January 12 2022
During the ongoing pandemic politicians have deferred almost exclusively to the decisions of the public health sector. For information purposes, here is a list of salaries and taxable benefits paid to the leadership teams of the five public organizations which oversee health care in Windsor-Essex. This is based on the 2020 Ontario government's public sector salary disclosure information (aka the "Sunshine List") for those earning $100,000, as required under the Public Sector Salary Disclosure Act.
WINDSOR REGIONAL HOSPITAL
DAVID MUSYJ - President & Chief Executive Officer: $447,732.83, $14,547.92
KAREN RIDDELL - Chief Operating Officer, Chief Nursing Executive, Vice President Critical Care & Cardiology": $228,802.50 $1,809.74
DR. WASSIM SAAD - Vice President of Medical Affairs and Chief of Staff: $314,153.33 $2,541.72
MARK FATHERS - Vice President, Corporate Services and CFO: $240,834.18 $0.00
MARK FERRARI - Executive Director of the Windsor Family Health Team: $164,642.46 $1,374.68
JONATHAN FOSTER - Vice President of Emergency Services and Mental Health: $220,982.17 $1,813.84
THERESA MORRIS - Vice President of Medicine and Corporate Patient Flow: $220,982.16 $1,813.84
ROSEMARY PETRAKOS - Vice President, Peri-Operative, Surgery, Women's and Children's: $221,353.78 $1,656.25
HOTEL-DIEU GRACE HEALTHCARE
Bill (Biagio) Marra - President and CEO: $175,544.72 $1,389.54
Janice Kaffer, Advisor to the CEO and Board: $313,025.35 $11,451.00
Sherri Laframboise, Chief Financial Officer: $132,596.90 $1,199.33
Dr. Andrea Steen, Vice President Medical Affairs, Quality & Performance, Chief of Staff: (not listed)
Sonja Grbevski, Vice President Clinical Services - Mental Health and Addictions, Executive Lead - Addictions & Collaborative Programs (CMHA): $180,985.19 $1,432.05
Janice Dawson, Vice President Clinical Services - Restorative Care & Chief Nursing Executive: $275,706.21 $931.91
Claudia den Boer, Executive Lead for Community Mental Health: (not listed)
Terra Cadeau, Executive Lead for Lead Agency Child & Youth Mental Health, Strategy and Partnerships: $151,384.03 $1,381.47
WINDSOR-ESSEX COUNTY HEALTH UNIT
Nicole Dupuis, Chief Executive Officer: $161,953.77 $1,014.40
Theresa Marentette (former CEO): $238,596.88 $1,319.54
Dr. Shanker Nesathurai, Acting Medical Officer of Health: (not listed)
Wajid Ahmed (former Med Officer of Health): $351,767.63 $1,839.64
Lee Anne Damphouse, Executive Assistant to the CEO, MOH, and the Board of Health: (not listed)
Kristy McBeth, Director of Health Protection: $169,479.18 $1,066.27
Dan Sibley, Director of Human Resources: $160,696.73 $990.75
Elspeth Troy, Executive Assistant to the Director of Health Protection and Director of Human Resources: (not listed)
Lorie Gregg, Director of Corporate Services: $165,747.30 $1,036.63
Janette Forsyth, Administrative Assistant to the Director of Corporate Services: (not listed)
Felicia Lawal, Chief Nursing Officer and Director, Health Protection: $126,178.31 $674.37
Eric Nadalin, Director of Health Promotion: $127,676.53 $650.85
Emily Briscoe, Executive Assistant to Director of Health Protection and Director of Health Promotion: (not listed)
ONTARIO HEALTH WEST (FORMERLY ERIE ST. CLAIR LOCAL HEALTH INTEGRATION NETWORK)
DONNA CRIPPS, Interim CEO, Home and Community Care Support Services: (a Donna Cripps is listed under Crown Agencies, which include LHINs) $300,051.32 $1,897.44
CATHY KELLY, VP, Home and Community Care: (not listed)
ERIE SHORES HEALTHCARE
Kristin Kennedy, Chief Executive Officer:$163,078.62 $865.59
Dr. Ross Moncur, Chief of Professional Staff: $213,998.46 $814.28
Nolan Goyette, VP, Corporate Services and Chief Financial Officer: $116,825.79 $442.47
Heather Badder, VP, Patient Services: $116,907.53 $649.85
Misty Fortier, Director, Interprofessional Practice and Chief Nursing Executive: (not listed)
---
Salvation Army won't comment on controversial anti-racism resource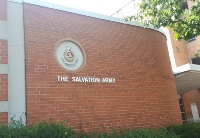 WindsorOntarioNews.com December 17 2021
Next week is Salvation Army Week and the City of Windsor will raise the Salvation Army flag at city hall. But the Salvation Army in Canada did not respond to requests for comment as to whether it endorses a controversial online anti-racism resource its US counterpart published and withdrew last month due to overwhelming controversy. The charitable group published Let's Talk About…Racism and reportedly called on white supporters to apologize to black people for racism. According to The Daily Wire, the guide called on Salvationists to "achieve the following" including to "lament, repent and apologize for biases or racist ideologies held and actions committed." (WON.com could not find an unlocked version of the resource online but did find the accompanying study guide). According to the Wire, "The resource claims Christianity is inherently racist and calls for white Christians to repent and offer 'a sincere apology' to blacks for being 'antagonistic … to black people or the culture, values and interests of the black community.'" As well, the resource says, "Many have come to believe that we live in a post-racial society, but racism is very real for our brothers and sisters who are refused jobs and housing, denied basic rights and brutalized and oppressed simply because of the color of their skin." And, "There is an urgent need for Christians to evaluate racist attitudes and practices in light of our faith, and to live faithfully in today's world." Further, "as we engage in conversations about race and racism, we must keep in mind that sincere repentance and apologies are necessary if we want to move towards racial reconciliation. We recognize that it is a profound challenge to sit on the hot seat and listen with an open heart to the hurt and anger of the wounded. Yet, we are all hardwired to desire justice and fairness, so the need to receive a sincere apology is necessary." After the uproar, the Army published a lengthy response, including, "although we remain committed to serving everyone in need—regardless of their beliefs, backgrounds, or lifestyle—some individuals and groups have recently attempted to mislabel our organization to serve their own agendas. They have claimed that we believe our donors should apologize for their skin color, that The Salvation Army believes America is an inherently racist society, and that we have abandoned our Christian faith for one ideology or another. Those claims are simply false, and they distort the very goal of our work."
---
It's true: scantily-clad bar-hopping women feel little chill in winter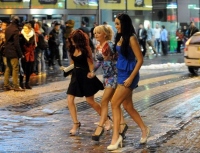 WindsorOntarioNews.com Nov. 9 2021
Once upon a time, when Windsor was a magnet for young Americans who flocked to our bars because Ontario's drinking age was lower than Michigan's, we remember how, especially women, would hop from club to club in skimpy clothes – and in the middle of winter! Now there's research to prove that those bar patrons weren't so foolish after all. In fact the British Journal of Social Psychology gives reasons as to why scantily clad women are less prone to getting chilled than their more covered counterparts. The study's title says it all: When Looking 'Hot' Means Not Feeling Cold: Evidence That Self-Objectification Inhibits Feelings of Being Cold. Co-author Roxanne Felig said the research was partially inspired by singer Cardi B's lyric, "it's cold outside but I'm still looking like a thottie — because a hoe never gets cold." Felig suggested Cardi was saying she's "too focused on how she looked and what she was wearing to feel cold." In fact, researchers found the rapper's intuition correct. Their focus, after all, was on "self-objectivation." So, as women stood outside clubs when temperatures dipped below the 40s researchers asked them how cold they felt. Clad only in crop tops and miniskirts, the bar-hoppers felt no colder than women wearing coats and pants. Felig told the New York Post: "Women who are highly focused on their appearance … have a diminished capacity to feel cold, regardless of how much of their body is exposed to the cold weather." In other words, "when women are highly focused on how they appear externally — it reduces the amount of cognitive resources they have available to appraise their internal states." Oh, one other thing. Felig didn't like Cardi describing women as "hoes" and that a women's clothing choices aren't necessarily connected to her sexual proclivities.
Photo: City-Data.com
---
Cabinet's very ironic appointment
WindsorOntarioNews.com October 12 2021
Is there any appointee more ironic than the Ontario government minister who most symbolized the rule-for-thee-but-not-for-me approach to governing during the Covid-19 pandemic than Rod Phillips? After a several months slap on the wrist by Premier Doug Ford, Phillips in June was appointed Minister of Long Term Care, the sector most devastated by the same pandemic? Phillips, who otherwise was a credible government minister and finance minister at the time, made the wrong – and very hypocritical – decision to fly off to St. Barts, playground of the rich and famous, just after Christmas last year. That's when his government repeatedly told citizens to definitely not travel because of health concerns. To add insult to injury Phillips used a fake backdrop to pretend he was still in snowy Canada and not in the sunny south. Phillips resigned and was in the proverbial doghouse until June. Then, when Ford announced a cabinet shuffle, the delinquent Phillips had been forgiven and was once again reinstalled around the cabinet table. But, very ironically, he was put in charge of nursing homes, which saw the most people die during Covid-19, arguably in part because of the current government's lack of action to protect them, as a provincial report last spring disclosed. To Phillips's credit he launched his portfolio by apologizing for the almost 4,000 LTC deaths and that his and processor governments had "failed" residents. "I think that's a necessary step so that we can take the action we need to do now to move forward," he said. Perhaps Phillips was redeemed by his public embarrassment and six-month expulsion from cabinet. But at least his stance was a far sight better than the previous minister in that position, Merillee Fullerton, who took no responsibility for the LTC misery. "We didn't start the fire," were perhaps her most (in)famous words, defiant despite torrents of criticism directed her way.
Photo: Legislative Assembly of Ontario
---
Permit parking fees may see rise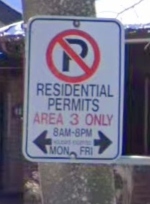 WindsorOntarioNews.com Sept. 23 2021
The City of Windsor may be increasing residential permit parking fees. The city's transportation committee this week discussed a fee hike from $55 to $70 for two permits. Currently the first permit costs $35 and the second $20 with a maximum of two permits per household. The least expensive option to increase the fee was recommended. The highest would have seen the price rise from $35 to $52.50 for a total of $87.50 annually. By selecting the least expensive option the city would obtain an additional $915 per year based on current permit requests. Windsor's fees are small compared to other cities. Burlington charges $30 per month or $350 per year, has a restriction of one permit and parking is not to exceed 48 hours in the same spot. Ottawa charges $130 per year per permit. Implemented in the early 1990s the city has 12 designated area for permit parking. But, says a report by parking enforcement supervisor Bill Kralovensky, "issues have arisen" such as availability of street parking, permit misuse and permit eligibility. "Policies and procedures have been amended from time to time, to mitigate these issues within the guidelines of the residential permit parking programs," he says. The largest neighbourhood designated for permit parking is around the University of Windsor. "Many of the properties in this area have no onsite parking in either the frontage or the rear of the addresses," the report says. Also, many of the residents are students who have financial constraints "and a drastic and sudden increase may be of a financial hardship to them." Fees are used for maintenance and administrative costs, like issuing permits and installing signs.
Photo: Google Street View
---
Unvaxxed staff firings wouldn't have "significant" impact on patient care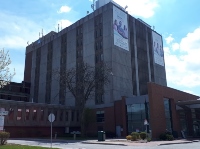 WindsorOntarioNews.com Sept. 9 2021
A spokesman for Windsor Regional Hospital says the hospital is confident that any employees terminated for not being vaccinated would "not be significant" and therefore firings would not negatively impact hospital patient care. Steve Erwin said WRH has also conducted a "risk assessment" to "minimize any possible impact" of terminations on patients. Erwin told WON.com earlier this week that "close to 100 per cent" of staff "will be vaccinated by the time of the effective date of the policy." Last week there were reportedly some 300 staff still not vaccinated. Meanwhile, Hotel-Dieu Grace Healthcare spokesman Bill Marra said the hospital is still "firming up details regarding timelines for the vaccination requirements along with contingency plans associated with the potential loss of employees." He said there has in fact "been an uptake" in vaccine requests over the past couple of weeks. As for any termination of staff having a negative impact on patient care and treatment – and the well-reported shortage of health care workers in the province to replace them - Marra said the hospital will be "in a better position to provide details regarding the number of employees impacted by our policy requirement and our contingency plans to address any loss of employees over the next couple of weeks." This week "just over 90 per cent" of staff have been vaccinated, he said. Last week 86 per cent had been vaxxed leaving 150 employees who had still not been vaccinated or had not disclosed their vaccine status. The hospitals still haven't set individual termination dates for employees who refuse to get vaccinated, subject to medical exemptions and human rights law. But five southwestern Ontario hospitals Sept. 3 issued a joint letter mandating that unvaxxed employees would be terminated by a certain date set by each hospital. All employees, credentialled staff and volunteers not vaccinated will either go on "unpaid leave and/or termination for cause." .....[UPDATE: Sept. 10: WRH hospital has now set Sept. 22 as the deadline for workers to get their first shots, Oct. 7 for the second.]
---
Closed streets have repercussions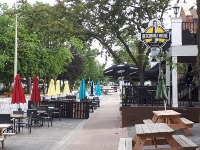 WindsorOntarioNews.com August 22 2021
If it can't happen in a small community like Amherstburg is there hope for more pedestrian friendly urban streets in larger cities? Case in point: the burg's experiment called Open Air Weekends, instituted last summer and again this year. Like many other towns and cities the idea was to allow the public to dine out in a safer atmosphere instead of inside restaurants due to Covid-19. In the burg, which has a very compact old downtown, four blocks were blocked off on Dalhousie, Richmond and Murray streets. Motor vehicles were not allowed into these areas but parked on the perimeter. The closures are Friday and Saturday mid-afternoons to late evenings. The atmosphere for many was tantalizing, providing a whole new experience for diners, Covid or no Covid. It might have been an argument for permanent street closures, especially as the streets were adjacent to the town's picturesque river and Navy Yard Park. But a group of merchants saw otherwise. In an open letter they criticized the concept as hurting their businesses. "The idea is great, streets can be alive with people and boundless entertainment," wrote Jen Deluca of Waterfront Ice Cream on behalf of the merchants. "But the reality is in downtown Amherstburg the logistics and mix of businesses can at times make this idea very difficult for us. For some businesses, they need more outdoor space, for others they need vehicular access to their shops." The problem was lack of vehicular access. "For some businesses, they need more outdoor space, for others they need vehicular to their shops," said Deluca. "You cannot achieve both in the current format of Open Air." And the fact blocks are closed "forces patrons of many of our businesses to park unnecessarily far away in order to reach their desired shop." Deluca also noted the seeming declining popularity of Open Air perhaps in part because indoor dining has reopened. In any case, the fact some businesses say they have suffered because of the closed streets may be a lesson to other municipalities, urban planners and so-called "urbanites," who want downtowns to be more people places. Deluca's argument suggests people won't come if streets, ironically, are chocked off to cars.
---
Gallows humour "most egregious" of Bondy's harrassment - report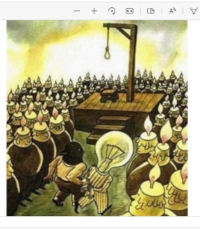 WindsorOntarioNews.com July 23 2021
Essex town councillor Sherry Bondy posted a controversial "gallows" cartoon on Twitter March 30, which has since been deleted. But it was attached to town Integrity Commissioner Robert Swayze's report to council this month. The cartoon shows a hooded figure carrying a lightbulb to the gallows. Standing around are a mass of people with heads as candles. Tweets Bondy, "I am not sure who the original artist is of this illustration but it's very impactful." Swayze cited the cartoon as being the "most egregious" example of her breaking the town's Code of Conduct by harassing ELK Energy – the town's electrical power supplier – and municipal staff. As such he recommended she be docked 30 days pay and council agreed. She was also warned that if the harassment continues, she could receive a 90-day penalty. Swayze was investigating a complaint, launched by Mayor Larry Snively, that Bondy, who represents the Harrow area, "publicly and continuously" harassed staff "by posting negative comments about them on social media and recording a video in front of the company's premises." In public statements Bondy denied the cartoon was meant to harass staff and said it depicted her as victim. She also called her criticism of staff legitimate because of problems plaguing the town's power supply. Said Swayze, "she attempted to assert that the drawing was not intended to portray an ELK staff member which I found to be absurd, given her long history of criticizing ELK staff." Swayze said Bondy had a "long history of aggressively criticizing the staff" back to when she was an ELK board member before 2019. She was advised by letter in November that year that she was in "breach of her legal duties and obligations." In response, she resigned "and continued publicly harassing staff." Other than the cartoon, the exact nature of the harassment, such as the language Bondy used, isn't mentioned in the report. Swayze said her treatment of staff affected their "morale." Also, "There appears to have been a reduction in the response to recruitment advertising as a result." And public complaints to ELK have "substantially" increased since she "started stirring up the community." Swayze affirmed Bondy's right to criticize staff but in private such as at closed council meetings. Indeed, the Code specifically states council members treat staff "appropriately and without abuse, bullying or intimidation, and to ensure that the work environment is free from discrimination and harassment." Swayze concluded Bondy's behaviour was political. "I suspect that she believes her public diatribes against staff will get her votes."