News Backgrounder
Mayoral candidate Franz Dyck would add hydogen peroxide to water supply

WindsorOntarioNews.com Sept. 19 2018
Franz aka Frank Dyck is running for mayor of Windsor, among five candidates. He is a 49-year-old retired farmer from Leamington who lives on Marentette Ave. in Ward 4…..Dyck says he went to school to become a massage therapist and naturopathic doctor "but I didn't complete my education." But when he "quit school, I just kept on reading the books and stuff." He's running because he doesn't like the fact the new mega-hospital is to be built on a greenfield site on the outskirts of Windsor. "I didn't like the idea about having one hospital, and buses make pollution, taxis make pollution, all the delivery trucks." He says instead "we could just add on" to the current hospitals……Dyck considers himself a strong environmentalist. He would like to better purify the city's water system. He says this could be done by adding a "small" quantity of hydrogen peroxide, a compound typically used as an oxidizer, bleaching agent and antiseptic. According to Wikipedia hydrogen peroxide is an "environmentally safe alternative to chlorine-based bleaches as it degrades to form oxygen and water and it is generally recognized as safe as an antimicrobial agent by the U.S. Food and Drug Administration." Alternative medicine practitioners have also advocated its use for emphysema, influenza, AIDS and cancer though "there is no evidence of effectiveness." According to Atlanta-based USP Technologies, which promotes its use, the compound "as a pre-oxidant in municipal water treatment is well documented and has been practiced for over 20 years. Historical applications of H2O2 in drinking water have been: taste and odor control, hydrogen sulfide removal, iron removal and ozone enhancement/destruction." Dyck says the compound "kills parasites, you know"……As far as other election issues are concerned, Dyck says he has "been asked about cleaning up the west side" and says he would "demolish the old houses and rebuild new housing." Despite running against the current mayor Dyck says Drew Dilkens is "doing a good job (but) I could do a different job"…..He says he's scheduled to be part of the October 3 mayoral debate. His website, savingearth.biz is an amalgam of religious, environmental and New Age writings. The first page starts: "When you smoke marijuana, and read the Bible, you realize Christ's name isn't Jesus." Other pages promote and contain detailed diagrams of inventions that claim to be environmentally helpful such as an organic fertilizer machine and a wind powered electricity generator. Others are farm and alternative lifestyle-related, like a Hardley a Davidson Hippie Mobile and Truck+Tractor=Tructor.
US Homeland Security strategy seeks enhanced security and traffic flow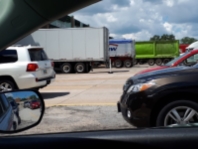 WindsorOntarioNews.com August 9 2018
The US Department of Homeland Security wants to enhance relations with its Canadian "partner" among others to improve surveillance on the northern border. In June the department released an upgrade of an early 2012 strategic plan. Upgrading security while improving border flow is a major theme. This includes expanding the Trusted Traveler program (expedited travel for pre-approved, low risk travelers through dedicated lanes and kiosks) and increasing surveillance and data sharing with Canadian authorities…… While the northern border remains a "limited threat" compared to the southern US border, the report says, it does have "unique" challenges owing to its lengthy and varying topography including extensive land mass and bodies of water. A key threat is the "bi-directional flow of illicit drugs" and terrorist threats "are primarily from homegrown violent extremists in Canada who are not included in the US Government's consolidated terrorist watch list." The strategy would improve "capability gaps" ….. The strategy has three goals: enhance border security, facilitate and safeguard lawful trade and travel and promote cross border resilience. In the first surveillance must be improved including sensor networks and elimination of "blind spots" among drones, ground sensors and fixed towers. The government must seek both a public and "private-sector outreach" to deter "adversaries." In the second, trade and security can be "mutually reinforcing" and need not compete. Expansion of preclearance and Trusted Traveler is envisioned but on the ground screening needs improvement. "Novel technology applications, mobile screening capabilities, and innovations to screening lane structures have significantly expedited the screening process for both goods and people. However, much of the infrastructure on the Northern Border is nearing or beyond its designated life cycle and lacks the structural or technological capacity to fully maximize these innovations." Finally, increasing "resilience" means ensuring all alert systems, some which may not be located in the US but across the border with Canadian emergency responders, should be enhanced.
Immigrants may suffer under DUI law
WindsorOntarioNews.com July 13 2018
Bill C-46, the new federal legislation that increases penalties for impaired driving, and which was passed last month in advance of the federal government's legislation which will legalize recreational marijuana use in October, could have a major unintended consequence. It could mean that immigrants who are permanent residents are treated differently from other Canadians and could see them booted out of the country for a DUI conviction. A permanent resident is not a citizen, but someone granted permission to live and work in Canada without a time limit. But they must live in Canada for two years out of every five or risk losing that status. Currently, says the Canadian Bar Association, the national organization that represents lawyers, someone convicted of impaired driving by alcohol or marijuana can receive up to five years in jail. But C-46, which goes into effect 180 days after royal assent, changes the Criminal Code maximum penalties to 10 years and to the equivalent of "serious criminality." Barbara Jo Caruso, founder of Corporate Immigration Law Firm PC in Toronto, told Law Times, "If an individual who is a permanent resident of Canada is convicted of a D.U.I., it will be considered a serious offence. It makes a person inadmissible and can lead to removal." Gordon Maynard of Maynard Kischer Stojicevic Citizenship & Immigration Lawyers in Vancouver, said, "These permanent residents will find themselves losing their (permanent resident) status and being ordered deported without any right of review by the appeal division." Added Caruso, "I think it's very clear that in the rush to legalize cannabis, the government wanted to send a very strong message to the public that they would be tough on D.U.I.'s and other drug offences. In doing so, they did not take into consideration the implications of immigration."
Detroit: US's worst city to live in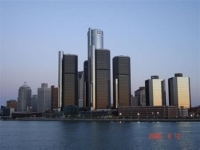 WindsorOntarioNews.com June 13 2018
An analysis by 24/7 Wall St. and reported in USA Today listed Detroit as the Number One worst city (among 50) in the US in which to live. Calling the Motor City the "poster child of American post-industrial urban decline" the survey said the city of 673,000 is a "poor, economically depressed city" with more than one in three residents living below the poverty line. Motown has a poverty rate of 35.7 per cent with an unemployment rate of 10.9 per cent. "Along with Las Vegas, it is one of only two cities nationwide where there were over 2,000 violent crimes for every 100,000 residents in 2016," the analysis said. (The D had 267 homicides last year.) The city's poverty rate happens to be 35.7 per cent with a median home value of $43,500. Sure, the survey says, quality of life "is subjective, and difficult to measure." But there are still a number of "quantifiable factors" that can be used to measure living quality. These include affordability, safety, job market strength, quality of education, infrastructure, average commute times, air quality, and the presence of cultural attractions. So, the survey group created eight categories in which to evaluate urban areas: crime, economy, education, environment, health, housing, infrastructure, and leisure……And another Michigan city comes in at Number Two of the 50 worst American cities. You might already know its name. Yes, it's Flint, the city just north of Detroit that has been the object of Biblical-like modern plagues ever since filmmaker Michael Moore notoriously put it on the map in his 1989 film, Roger & Me. The once GM auto powerhouse has been the home of small city deindustrialization and contaminated drinking water with 44.5 per cent of population living below the poverty line. That's "the highest poverty rate of any city in the country." To boot: the city of 97,000 also has a violent crime rate more than triple the state's; the median home value is $28,200.
Outcast student organizations fail to sue university student unions

WindsorOntarioNews.com May 9 2018
Student organizations or clubs – often conservative or religious in nature – that are denied membership in official university student bodies, allegedly over their political beliefs, have not been able to successfully sue those student associations because those bodies are private in nature, the courts have ruled. Recently decisions were handed down involving one men's advocacy group and two campus anti-abortion groups. In each case the plaintiffs lost and had to pay costs of the student unions. In Arriola v. Ryerson Students' Union, the men's group had to pay $60,000 to the student union. In Zettel v. University of Mississauga Students' Union the same judge Justice Paul Perell, ordered the right to life group to pay the student union $35,000. And in Naggar v. The Student Association at Durham College at University of Toronto, the judge ordered Speak for the Weak to pay the student association $50,000. All three cases were argued together. The plaintiffs were represented by the Justice Centre for Constitutional Freedoms. According to Law Times newspaper, the reason plaintiffs didn't win was because the student unions were privately incorporated groups and not public bodies therefore representing a "public interest" like universities. The groups argued their being denied memberships was a violation of their freedom of expression and association under the Charter of Rights aa well as an infringement of the student unions' contract with their student members. There was a similar 2016 Ontario case in which an anti-abortion group sued the Ryerson student union for refusing to recognize them as a bonafide student group. In that case a different judge, Justice Elizabeth M. Stewart, also ruled against the plaintiff. In the three recent cases lawyer Jennifer Saville, who was counsel for the Ryerson and U of T student unions, said the unions were private corporations which do "not owe Charter rights" to their members. Marty Moore, the lawyer for the Justice Centre for Constitutional Freedoms, a Calgary-based organization, did not have a comment. What about the relatively high costs? Said one observer, Jeffrey Andrew of the law firm Cavalluzzo LLP, "I don't see the courts, extending necessarily, depending on the case, sympathy to people just because they're young and have a principle they want to establish. If the court thinks it unmeritorious and you've taken up this court time, that's the risk you take."
Electronic devices at mercy of CBSA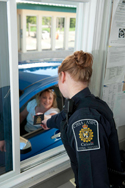 WindsorOntarioNews.com November 7 2017
People crossing the border should know that their electronic devices are at the mercy of the Canada Border Services Agency (CBSA). That's according to Toronto customs lawyer Cyndee Todgham Cherniak of LesSage Professional Corporation. "As the CBSA officer walks away with all of your personal information, you finally ask the important question, 'Can they do that?' " Cherniak writes….In a column in Law Times, a weekly newspaper serving Ontario's legal community, Cherniak says a person's laptop or hand held device could be taken by a CBSA officer at any time and be opened to examine documents - everything from emails to photos, voicemail history, bank statements, call messages, calendar entries, even data stored in the cloud. And, yes, if asked, you must give up your passwords. …..Cherniak points to a couple of CBSA Operational Bulletins she obtained but that are not posted on the agency's website, which provide insight into the legality of the practice….. Bulletin PRG-2015-31 states the authority can indeed search devices "as it considers electronic devices to be goods"…..Cherniak's article is oriented towards lawyers but it has wider ramifications. For example, the CBSA doesn't necessarily have to respect time-honored solicitor-client privilege, which obviously can affect any person involved in a legal case…..And does the CBSA need reasonable suspicion, another time-honored standard, to access devices? "The answer, in my opinion, is that currently the CBSA just asks to examine the device and does not have to state the reason for asking or state what it will be looking for. The threshold for such examinations is significantly lower than what the police require to obtain a search warrant. The CBSA does not need a search warrant to examine your electronic device. This also extends to your password"…..She backs her comments by quoting recorded testimony from Martin Buldoc, CBSA's vice president in the agency's programs branch, before a House of Commons Standing Committee on Access to Information, Privacy and Ethics, in September. She writes, "the CBSA may arrest a person who does not provide a password when requested. The CBSA's position is that s. 13 of the Customs Act requires that a traveler answer all questions and, therefore, if the CBSA officer asks for a password, it must be provided"…..So, concludes Cherniak, if you don't want certain information on your laptop, tablet or phone examined, "do not have it on your electronic devices."
Authority takes issue with Star story
WindsorOntarioNews.com August 28 2017
A story that appeared August 23 in The Windsor Star has been called out for its inaccuracy. The story, by the Star's border reporter Dave Battagello, indicated that the Gordie Howe International Bridge project has once again been delayed and likely would not be completed "until 2023." The Star said the three shortlisted private proponents had been informed that "detailed bids will not be required until next year." Battagello said final bids were to be submitted this fall and a contract chosen late this year, construction following next summer. The Star said the reason for the delay is that specs have changed. These have to do with the $55 million in community benefits for Detroit's downtrodden Delray neighbourhood as well as adding new cycling and walking lanes to the bridge. The paper said these additions will take until next spring or summer for bids to be submitted, delaying the final decision until late next year. Then a "fairness monitor" will have to verify the process, along with a final contract and hiring, resulting in a late 2019 construction start. This in turn "pushes" the likely completion to early 2023, based on at least 42 months build time…..This latest deadline comes after the longstanding initial target of 2020 long ago elapsed due to factors like a change in the federal government. The latest deadline was 2022.……Later on the same day as the Star story appeared the Windsor Detroit Bridge Authority (WDBA), the Crown corporation overseeing the bridge, issued a release, rebutting much of the newspaper's – it didn't identify the Star but called it a "media report" - story. The release stated the agency "has been clear" that the private partner would be announced in 2018. As for the Detroit community benefits these "are being delivered by the City of Detroit and are not part of the Gordie Howe International Bridge project and do not impact the project schedule." Also, the walk-bike path was announced six months ago and proponents "had time to incorporate this design element into their proposals." As for the suggested late 2019 construction start, the WDBA affirmed, "In fact, and importantly, construction on the Gordie Howe International Bridge will start in 2018." WDBA spokesman Mark Butler said confusion may have been sown over the "open period" when proponents meet WDBA officials in so called Client Confidential Meetings – there have been 50 so far – where information is exchanged. That period was to have lasted 12 months followed by a six-month evaluation. But Butler said some teams required more information. So, the period could be extended by, say, reducing the evaluation period to five months "and, you know, work around the clock or something like that." Other things could also be done to expedite, Butler said. For example, "You can do more preparatory work that we weren't anticipating doing prior to passing over the properties to the private sector partner."
Average Canadian family pays more than $12,000 for "free" health care
WindsorOntarioNews.com August 10 2017
Canadians may think their health care is free and often like to brag about its superiority over the American system. But what probably the vast majority don't realize is that somebody's got to pay for it and that person is the taxpayer. The Fraser Institute last week published a study of what it costs average Canadians to pay for government-funded health care. "Health care in Canada isn't free — Canadians actually pay a substantial amount for health care through their taxes, even if they don't pay directly for medical services," Bacchus Barua, senior economist and study co-author, said in a release. Here's the income and payment breakdown. The average family will pay more than $12,000 this year for health care. That's based on two parents and two children with an income of $127,814. The exact amount they'll pay is $12,057, an increase of 68 per cent (after inflation adjustment) since 1997. But for single people the amount has more than doubled – to $4,596 this year. Lower income families pay far less. As the Institute says, "Across the income spectrum, Canadian families pay vastly different amounts for health care." The 10 per cent with the lowest incomes - earning $14,641 on average – will pay only $471. By contrast, the richest get walloped. The top 10 per cent, with an income of an average $292,063, will pay $39,123. Said Barua, "It's important for Canadians to understand how much they pay for public health-care insurance so they're in a better position to decide whether they get good value for their money."
- Graphic: Fraser Institute
Peace: cars and nature can co-exist
WindsorOntarioNews.com July 13 2017
It might not satisfy the Save Ojibway group, which wants to put a stop to a Coco Group retail big box shopping development at the corner of Matchette Rd. and Sprucewood Ave. That's because the development - which has survived challenges, has obtained municipal approval, and is now just awaiting excavators – is close to five major natural sites known as the Ojibway Prairie Complex…..Despite the development having an environmental buffer, the Save Ojibway group fears for the danger of the rare Tall Grass prairie and various rare and endangered plant and animal species. But the protest group also wants Matchette Rd. - a major LaSalle-Windsor commuting route that bisects the Complex and is near the big box development - also closed to traffic, to protect crossing animals, such as a couple of endangered snake species…..Here is what one organization in the Metro Detroit area did to try to have motorists and nature co-exist in harmony. Admittedly their area is not on the scale of the Ojibway Complex nor does the road have as much traffic. Nevertheless, it's one interesting approach to the tension between motorized traffic and nature…..Beaumont Taylor hospital is located just west of Telegraph Rd. in Taylor, Mi. The hospital is situated on "several acres within a wildlife habitat," spokeswoman Paula Rivera-Kerr said. "Whether driving or walking around the hospital's campus, employees, patients and visitors have been able to enjoy seeing a variety of animals, including deer, squirrels, birds, families of ducks and swans and more"…..A few years ago the hospital erected signs at each entrance of the road that runs through the habitat. These advise motorists to "watch for wildlife crossing." Since their installation, "Not only did the signs help make drivers aware of the surrounding wildlife in the area, it also gave them a contact for help when an injured animal was found," hospital security manager Bill Leavens said. There's consequently been a decrease in calls for wounded animals.
Councillor defends his controversial 'Miracle Diamond' vote on Facebook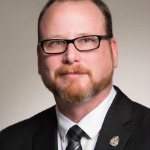 WindsorOntarioNews.com June 26 2017
Ward 4 councillor Chris Holt came to his own defence on his Facebook page in the wake last week of his being the sole vote on city council against a new Miracle Diamond for kids with disabilities at the former Riverside Arena site. He backed an administration report for the area that would have created more residential and commercial density rather than an open field with parking. Holt, of course, is perhaps council's biggest urbanist – meaning pro-density, pro-walkable city……He was booed by some in the public gallery. Meanwhile, Riverside Minor Baseball, the field's sponsor, was jubilant council decided in its favor…..Holt's June 20th Facebook post starts off, "I'm a horrible politician. It's really becoming clear to me." It continues: "Do you know what a true "politician" would have done tonight when presented with a plan to build a self-funded sports field for disabled kids on the busiest and most important commercial street in the city? He would have taken the praise with every other member of council. That was the path of least resistance. The easy route. But noooooo, not me! Even when the vote was obviously going the way of the Miracle Field, regardless of the words that came out of my mouth. I'm not that bright. I voted my conscience instead"…..Holt goes on to justify his vote by saying that while he loves the idea of Miracle Field, "It's a destination that 99% of those partaking drive to. It could have gone anywhere. Did it have to go on to what is arguably our most valuable commercial corridor in the city?" In a nod to the great urbanist and author Jane Jacobs (The Death and Life of Great American Cities), Holt says "you know how important the eyes on the street are for building vibrant neighbourhoods. We didn't support that tonight."….Online comments in response included "Let haters, hate! You do you brother!" and "Thanks for your informed decisions to try & make our city a better place to live."
Is Kingsville becoming Essex County's version of Niagara-on-the-Lake?

WindsorOntarioNews.com May 24 2017
For years, indeed decades, the town of Amherstburg has wanted to become southwestern Ontario's version of Niagara-on-the-Lake. And, yes, it has the amenities – a river view, an historic fort, increasing riverfront parkland. But, slowly, incrementally, that desire might be being overtaken by another municipality altogether. Is it Kingsville that is really becoming the Niagara-on-the-Lake of Essex County? Think about it. For the last decade more and more high end restaurants have opened in the town, to the point where people as far as Windsor now drive to Kingsville for a dining night out. Then there are the wineries, replicating – though on a smaller scale but with increasing numbers (now about 20) – Niagara's sophisticated culinary tourism. Just like Niagara-on-the-Lake, Kingsville, with a population of over 20,000, is the town closest to the county's burgeoning wine industry. (Technically smaller Harrow is the closest municipality but of course is not developing anywhere in the way that Kingsville is, and it has now lost its high school to, well, Kingsville.) Kingsville has an old Anglo Ontario charm with attractive classic houses, a park on Lake Erie that now boasts a smashingly successful folk festival, and a robust downtown (Canada's most southern). The continuing desire for people to move to Kingsville is shown by two major condo projects that have been proposed (one approved this week), that will offer dozens of suites, pitching to both young professionals and perhaps more so, empty nesters, some of whom are moving to the area from Toronto. As Century 21's John Krauss said about one of those projects, Lakeside Park Place, Torontonians priced out of chic Niagara-on-the-Lake are looking to Kingsville as an alternative. The town is starting to take on gravitas as a community with plenty of upscale amenities in an era when wine culture, locavore eating (Kingsville's numerous roadside produce stands and greenhouse industry) and an arm's length relationship to larger urban areas (Windsor-Detroit) is becoming a desired quality.
London's red-light cameras: a primer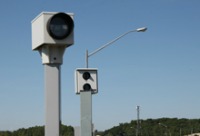 WindsorOntarioNews.com April 27 2017
Windsor doesn't have them though surely some portion of the population thinks it should. But the City of London is implementing red-light cameras, beginning next month, after deciding against a similar initiative 10 years ago. The new policy comes after the city completed a road safety strategy identifying six "target areas" that continued to be causes of accidents. Red-light running was one, says Shane McGuire, the city's manager of roadway lighting and traffic controls. Others were distracted driving, pedestrian-related collisions, cycling, young drivers and impaired driving. The goal, through initiatives in all these areas, is to reduce "severe and fatal" collisions by 10 per cent over the next five years. McGuire said red light cameras, which the city leases, will cost $1.25 million over five years. The city is part of a consortium of Ontario municipalities that entered the same tender. Others included Hamilton, Ottawa, Peel and Waterloo regions. The City of Toronto, which also has the cameras, will serve as processing centre for the photos and tickets, that will be mailed to offenders. The cameras are being strategically located at intersections that had "a combination" of high collisions and "confirmed" red light running. But they're spread geographically. "We didn't want to put all of the red light camera locations all within a small area," McGuire said. As well, the city studied its collision history. "Right-angled collisions tend to be the most severe at a signalized intersection, and they're also associated with red light running." How do the cameras work? Two images are taken. The first is of the vehicle at the stop line when the red light is red. "So in the image itself it shows the vehicle just before entering the intersection and it will show the red traffic signal," said McGuire. The second "shows the vehicle clearly in the intersection." The fine? A hefty $325.00.
Plaudits, possible brickbat for Ramsey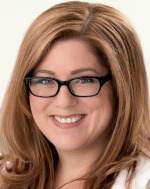 WindsorOntarioNews.com March 20 2017
NDP Essex MP Tracey Ramsey gets plaudits and a possible brickbat from the nation's top taxpayer watchdog over her travel expenses. As reported in The Windsor Star Ramsey had the second highest expenses for a "designated traveller" of any Ontario MP. That was $10,176.59 for her husband, Germaine. (In Canada, her's was the 19th highest.) Aaron Wudrick, federal director of the Canadian Taxpayers federation (CTF), said his group has no problem with allowing spouses to travel but the "purpose of this policy is to ensure that your spouse can essentially see you sometimes." It's not generally understood to be for taking the spouse on trips across the country, as was the case with Ramsey, he said. Ramsey's husband travelled with her to cities such as St. John's and Edmonton. "Travelling with her across Canada I thought was unusual and it's in some ways problematic," Wudrick said. But Wudrick applauded the MP for posting all her expenses, which is uncommon. "As long as you're completely open about it then you can leave it to your constituents to judge," he said. The expenses were for April 1 through Sept. 20 – the second quarter – of last year. The House of Commons report defines a designated traveller as people who, "under specific conditions, may also be reimbursed per diem and accommodation expenses when representing the Member at an event. A designated traveller is a person designated by the Member, other than the Member's employees or another Member." Designated travellers for Windsor West NDP MP Brian Masse was his wife Terry Chow and for Windsor-Tecumseh NDP MP Cheryl Hardcastle, her daughter Cherika Hardcastle and has been secretary of the NDP Windsor-Tecumseh riding association. Neither MPs post expenses on their websites. But Hardcastle's designated traveller expense was $1202.81 and Masse's was $824.31. Politwitter.ca, a non-partisan website which tracks MPs and the public's comments about politics on social media, said in an April 2016 post: "Cherika thinks a progressive Canada would be a place where people come together to tackle the big issues, whether it's climate change or pay equity. She says that this spirit of collaboration is what inspires young New Democrats. Fun fact: As Secretary for the Windsor-Tecumseh riding association, Cherika's following in the footsteps of her mum, MP Cheryl Hardcastle."
Ambassador Bridge hazmat suit targets unfair competition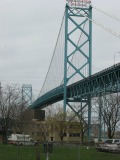 WindsorOntarioNews.com February 26 2017
The lawsuit filed this month by the Ambassador Bridge against the Michigan Department of Transportation (MDOT) claims it is losing "millions of dollars" because of MDOT's decision to prevent the bridge from allowing trucks to carry hazardous materials. The bridge in fact has been banned from carrying hazmat since 1929. But in 2012 a review was conducted internally by MDOT and staff recommended the ban be lifted. (Sarnia's Blue Water Bridge allows hazmat; the bridge's American half is owned by MDOT.) But MDOT director Kirk Steudle "reversed the recommendations" and in fact ordered that a further category – infectious substance – be added to the already banned materials of flammable liquids, explosives and corrosives. The bridge company's argument is several-fold. One, that Michigan legally has no jurisdiction over the bridge (only over "trunk line" roads) so how can it ban it from carrying certain cargoes? Second, MDOT is being hypocritical because one of its own bridges (two, in fact, if you count its US-side ownership of the Sault Ste. Marie International Bridge) allow hazmat. And, for the same reason, the bridge says it's unfair competition. "The illegal and pre-empted NRHM (Non-Radioactive Hazardous Materials) restrictions cause international NRHM haulers to avoid the Ambassador Bridge and instead use its (MDOT's) less-restrictive, state-owned, competing international bridges." Local emergency authorities are alarmed at the prospect of hazmat being carried on the bridge since there are no fire suppression of spill containment facilities, at least at present. MDOT spokesman Jeff Cranston says the ban was maintained because of issues like lack of infrastructure, accident history, and sustaining movement of commerce. The only bonafide local transport for hazmat material is the Detroit-Windsor Truck Ferry, which handles 40-50 trucks a day, according to owner Gregg Ward. The bridge company has couched some of its argument on the inconvenience truckers suffer by having to drive the roughly 200 kms to Sarnia and then back to Detroit. And it says truckers "pay a ransom" to the local ferry operator. That expense is $115 per crossing, which Ward says is the equivalent of the costs of driving to Sarnia and paying that bridge's toll. The Ambassador Bridge in January carried more than 320,000 cars and 210,000 trucks.
Correction: An earlier version of this story reported that hazmat had been banned from the Ambassador Bridge since 1911; the bridge of course didn't open until 1929. And it said MDOT director Kirk Steudle "disagreed" with MDOT staff on changing hazmat restrictions; this has been replaced with a quote from the bridge lawsuit: "reversed the recommendations."
Royal Oak bans sidewalk bike riding in its busy downtown
WindsorOntarioNews.com February 1 2017
Pedestrians who get peeved when cyclists ride on sidewalks, especially in congested or busy shopping areas, might take heart from a program in the Detroit suburb of Royal Oak. In the summer of 2014 the city erected 60 signs (30 back-to-back on poles) warning cyclists not to ride on downtown sidewalks. (Sidewalk bike riding otherwise has long been legal in Michigan.) "Walk Bikes On Sidewalk, City Code 650-3" the signs say. According to Royal Oak city engineer Matt Callahan it's the only community in the state that has erected such signs. Milford, Mich. is another community that has similar warnings but they're stenciled on sidewalks, which RO might copy as an additional way to alert cyclists who might not be paying attention to the signs because they're focussed on avoiding "running over somebody," Callahan said. Callahan said the signs are restricted to the downtown (about one-tenth of the city's 11.79 sq. miles) with one set on every block – on both sides of the street. They were erected in response to complaints. Royal Oak has one of the busiest pedestrian shopping and entertainment districts in metro Detroit, with numerous sidewalk patios and with heavy pedestrian traffic. The signs are rather large – 18 by 24 inches. Callahan says that's because, under Michigan sign regulations, the letters must be certain sizes depending on who they are directed at. He said it's also because the city wants to be on firm ground if someone challenges the ordinance in court. Royal Oak used some of a more than $140,000 state grant to erect the signs as well as implement other bike infrastructure including cycling lanes on various streets. The Fine for violators is at least $50. Callahan said he hasn't heard of any complaints. Perhaps this is one way cyclists, pedestrians and shop owners can coexist.
RR graffiti appears here to stay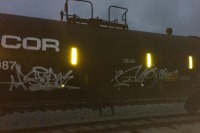 WindsorOntarioNews.com Dec 9 2016
It's been called "travelling art," the "longest modern art museum," "outsider art," but it all adds up to one thing – vandalism – and a scourge to railways throughout North America. And it doesn't seem like it will be ending anytime soon. A quick survey of Canadian railways found there are no comprehensive programs to deal with the issue, which seems to afflict the majority of rail cars where the graffiti ranges from gang tags to full blown mural-type art……The Railway Association of Canada - "the voice" of the country's railroads representing more than 50 freight and passenger carriers - when asked about remediation and prevention efforts against graffiti, directed WON.com to the individual railways themselves……At best, railways will prosecute taggers for "trespassing" on rail property or clean small or egregious examples, but that's about all. "The cost of repairing the damage on rail cars is extensive and expensive as CP must remove the car from service and have it repainted," said CPR's Salem Woodrow. "If the graffiti is extreme or vulgar, causes a safety concern or damages the safety and specification markings, the rail car will be removed from service at the first available opportunity." She said if taggers, for example, are charged with mischief and trespassing, CPR "will seek restitution" for repainting, which could cost up to $100,000 per car. Woodrow also said her company actively monitors and patrols yards. "We find that the majority of vandalism is not taking place in rail yards, but in other areas along our network such as in sidings and storage areas"……For Canadian National, the "first concern" is with danger to the trespasser. "People who are painting or tagging rail cars are placing themselves in danger," CN spokesman Patrick Waldron said. "Graffiti is defacing private property and to do it a person has to trespass on railroad property or on railroad equipment. And that's not only illegal but it's extremely dangerous." He said there are no facilities for wholesale cleaning of tagged cars, noting that many are not owned by his road but by another company…..Ivan Pratt, general yardmaster for the Essex Terminal Railway, said tagging does take place in Windsor. "We've got locations here in certain areas in our rail yards that they like to hit." He said the ETR does clean smaller instances of graffiti from its buildings and signal boxes. "Because if you leave it out there for other people to see, that encourages more of it."
Councillor surprised by reaction
WindsorOntarioNews.com October 28 2016
Ward 10 councillor Paul Borelli can't figure out why he got such a hostile reaction last week at city council's transportation standing committee. One cycling advocate angrily left the meeting and another, shot off a "scathing" letter condemning the councillor, according to Borelli, to which he didn't reply. "If it's a letter that makes sense then I respond," he said. "It was not a good letter because (the writer) misrepresented everything." The meeting was discussing, and eventually approved, funding a $20,000 study to carry out safety audits for cyclists at four major intersections. "I'm not sure why they got upset, I was trying to help them," a partly-surprised, partly-bemused Borelli said. "I was trying to help the situation and not in any way be confrontational or try to demean the good work that they're (cycling advocates) doing." Borelli, himself a cyclist, also said he has supported bike infrastructure by the city, such as continued funding for the BUMP (Bicycle Use Master Plan) path network and the $2.4 million for a cycling tunnel through the dangerous Dougall Ave. railway underpass. But his offence apparently was to describe some cyclists' behaviors he and his constituents have witnessed, which might go to the heart of why there are accidents involving cyclists. Borelli says he recently personally surveyed cyclists and found six of eight wearing hoodies which can obstruct "peripheral vision." Others were listening with earbuds, and/or driving on sidewalks. "Two of them had bags of groceries in the handlebars and they did not seem very safe," he said. Borelli said he gets calls "from many people who are older in my ward – and my ward is a more mature group - and they complain constantly abut sidewalk travel which is illegal by cyclists. They do complain about people with grocery bags, then they're wobbly all over the place on the sidewalk." Added the councillor, "Let's get down to the real reasons why there are accidents. And you can't blame just motorists." Fighting words, it seems.
---
One bin recycle solution

While Windsor-Essex has a two stream – blue and red boxes – recycling system, lazy local recyclers might look enviously to their US counterparts for the one bin solution. Instead of the households having to separate paper from cans and glass, in Oakland County in suburban Detroit, the municipality will do it for you. Those residents also used to have to separate refuse, but no more. Each of 100,000 households received a big wheeled bin that they can toss all recyclables into. Municipal staff do the separation – some might say dirty work - for them. It apparently is making residents recycle more, as one local resident told a Detroit newspaper. – 9/11/2018
Howe bridge as a NAFTA bargaining chip?
Crain's Detroit Business is asking whether US President Donald Trump could use the Gordie Howe International Bridge as a bargaining chip in renewed NAFTA talks. The article refers to recent advertising by the rival Ambassador Bridge owning Maroon family, which used a nationalistic theme, and asks the president to pull the American permit for the bridge, early construction of which has already begun (last month's groundbreaking ceremony photo above). "Trump could very well ... hold up (bridge construction) for a year or two as a bargaining chip," the business weekly quotes Peter Woolstencroft, professor emeritus at the University of Waterloo and expert on U.S.-Canada relations. "Quite frankly, why would (Trump) be interested in making the border more fluid?" But the head of the Detroit Regional Chamber, Sandy Baruah, doesn't think Trump would scuttle the new bridge, if only because Canada and private partners are paying for it. "It is a one-sided deal." – 8/9/18
Letter: fireworks night assault drew laughter
I must be too old. I remember when I was young being taught to show respect to elders. I would NEVER in my wildest dreams think to ever raise a hand to an elder. The younger generations seem to have lost this. Where did we go wrong? How did this happen? A 60+ year old woman was assaulted by a drunken 30 something year old female, at the carnival on fireworks night, while people laughed as she SCREAMED for the police. Did anyone stop to ask what the problem was? NO! Not one person cared enough to find out what happened. It was so bad that one of the attendants at the carnival gave a high five to the drunken woman. This is the extent to which our beautiful city has deteriorated. A point where assaulting an old woman is applauded. People need to wake up and think how they would feel if this old woman was their sister, or mother, or grandmother. Someday everyone will be old and if we do not show respect to our elders now, then we should not expect to have respect shown to us in our retirement years. What goes around comes around, and these youngsters will soon be old and it will be worse for them. My grandmother told me "You get what you give 10 fold." I cannot imagine what this drunken woman has coming when she gets to be the age of the woman she assaulted. - Helen Wolfe, Windsor, 6/28/18
---
You can get there - eventually - from here
Most of the attention on the major overhaul of Detroit's I-75 freeway and River Rouge Bridge has focused on southbound detours because the project, which started in early 2017, is designed to carry northbound traffic only. So, you'd think it would be easy to access northbound lanes. Think again. For example, getting on the expressway from the popular Eureka Rd. shopping district results in a more than 10-mile circuitous and perhaps disorienting detour that finally leads not on to I-75 but on to I-94, which eventually takes you to, well, I-75. First, you go a short distance north towards Northline Rd. only to see the ramp barricaded and traffic sent eastbound along Northline Rd. to Fort St. Turn left (or north) on Fort and keep following I-75 detour signs. There's an I-75 entrance on Schaefer Rd. but that is also closed. Traffic is instead directed west on Schafer, and through an industry no-man's-land and behind the Ford River Rouge plant. Finally, there's a left-hand turn on to freeway ramps, presumably on to I-75 but no, on to I-94 instead. Meanwhile, there is a viable northbound entrance ramp directly on to I-75 about halfway between Eureka and Schaefer – at Dix Hwy. Ther's another at Outer Dr. But the detour doesn't take motorists there. Asked about why the detour was set up this way, Michigan Dept. of Transportation spokeswoman Diane Cross said: "The other ramps were probably closed. This year, an additional 11 bridges are having construction and (we) have to keep traffic off the bridges, at times. The 75RougeRiver.com website should always have the latest ramp info. All of this will be completed sometime this fall." Ramps that are open are Sibley, Dix, Southfield, Outer Drive, Dragoon. – 8/5/18
Average family shells out $35K in taxes

Everyone knows they pay taxes, with varying degrees of satisfaction. But few if any taxpayers know exactly how much they pay and the fact taxes make up the single biggest expenditure of the average Canadian family – higher than the cost of a home, food and clothing combined – items considered the basic necessities. The Fraser Institute reports that in 2016 all forms of taxation including income, property, sales and excise – amounted to 42.5 per cent of family income. That translates into $35,283 based on the average family income of $83,105. By comparison, families paid 22.1 per cent on housing – about half their cumulative tax bill. And add up housing, food and clothing and they paid 37.4 per cent, still more than five per cent less than what they paid in federal, provincial and municipal taxes. – 25/8/17
- Graphic: Fraser Institute
US bridge acquisitions close to completion
Property acquisition continues apace for the Gordie Howe Intlernational Bridge on the US side of the border. According to Michigan's transportation department, the state now has control of 80 per cent of the properties it needs before bridge construction can begin. The state has also made offers on all 636 parcels in the bridge's Customs plaza and approach road footprints. And forty per cent of properties have now been demolished. As well, the City of Detroit has agreed to sell its many properties located in the neighbourhood, known as Delray, that are in the path of the bridge. This includes five miles of roads, bridges and alleys. - 16/8/17
Downtown Detroit's color blindness
A controversy erupted last week after Bedrock, the Dan Gilbert-owned real estate firm that has transformed downtown Detroit, installed a poster called See Detroit Like We Do. The problem? Everyone in the poster is white, when 90 per cent of Detroit is actually black. Bedrock abjectly apologized. But one wonders if the firm would have even noticed had there been no complaints. This poster wasn't made up. It was an actual photo of a downtown Detroit gathering – full of artsy millennials. The photo unwittingly indicates that downtown is becoming whiter-than-ever, a middle class, hip enclave, in a city still overwhelmingly black and poor. Bedrock didn't notice that discrepancy likely because it is white faces the company pretty much sees all the time. – 31/7/17
Another (successful) move to the 'burbs

Yet another example of Windsor urban development inevitably shifting to the suburbs. Yes, you've head of the controversial new regional hospital, preceded by the WFCU Centre, and before that, chronologically, south Windsor big box retail, and three decades of business park development along EC Row Expressway. And going way back, Devonshire Mall, which some say started the evacuation of the downtown, in 1970. Now, the city's YMCA is attributing its newfound success (membership at an all-time high) to having moved out of the downtown over the past half year. Local Y manager Andrew Sullivan told The Windsor Star that, wait for it, lack of downtown parking was a big concern. "(The Y) was great for our downtown core," he said. "But the accessibility was really tough. Being here on Central makes it so much easier for people to access us and I believe that really gave us a huge advantage." – 26/6/17
Time for shredded paper, paper bags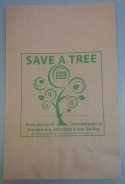 The local waste authority is introducing paper bags for people who shred paper. It might seem a redundant product if you think that most people simply use hard-sided trash cans to put their shredded paper in. But that's not necessarily the case. A lot of people – and not just people who shred – stuff their recyclables into plastic bags, and then put those bags into curbside recycling bins. And that's a problem. "For whatever reasons a lot of people got hooked on the bags," especially when one popular big box discount retailer introduced blue transparent bags into the market and they contained a description saying they were recyclable, waste diversion manager Cam Wright says. Another problem is people simply throw their shredded paper openly into the large curbside red recycling bin, where it is "probably going to blow around." The authority has been requesting the public to put paper into cardboard boxes or leaf bags. But "they're so large and very difficult for people to maneuver," Wright said. So the authority put its thinking cap on and came up with an old solution: traditional 17 in. high by 11 in. wide kraft paper bags, which grocery stores used to use. The authority has been advertising the bags but so far they were only available in the recent spring Truckload Sale but still can be purchased at authority offices at the Windsor recycling centre. "Our next step is to try and get the Home Hardwares (and other retailers) to stock them," Wright said. – 15/5/17
All Ontario - U.S. vehicle border crossings, cross a waterway
The Ambassador Bridge led Ontario with the most vehicle crossings in 2016, as it has done every year since 2008, according to the Public Border Operators Association, whose current list of stats go back only to that year. The Ambassador counted 6.7 million cars and truck crossings. The next highest volume crossing was Niagara's Peace Bridge with 5.33 million. Following that, it was the Blue Water Bridge with 4.67 million users and the Detroit-Windsor Tunnel with 4.39 million. The Lewiston-Queenston bridge in Niagara saw 3.17, the Rainbow Bridge in Niagara 2.48, the Seaway Intl. Bride at Cornwall 2.28, the Thousand Islands Bridge 2 million, Sault Ste. Marie bridge 1.43, the Ogdensburg Bridge in eastern Ontario had 624,000, and finally the Whirlpool Rapids Bridge at Niagara Falls with 513,000. These stats include the fact the Ambassador Bridge didn't report "Buses & Misc. Crossings," which it hasn't for the past four years. Interesting to note that all vehicle border crossings between Canada and the United States – whether from Michigan, New York State or Minnesota – cross a waterway. These include the Baudette - Rainy River International Bridge and the Pigeon River International Bridge, both connecting Minnesota with Ontario, stats for which are not included in the public border operators' report. There is also, of course, the Detroit – Windsor Truck Ferry, which handles trucks carrying Hazmat. And there are four passenger ferries – Pelee Island, Sombra, Walpole Island and Wolfe Island, the last connecting eastern Ontario near Kingston with New York State. – 27/3/17
Not all of the WFCU Centre is accessible

The WFCU may be generally accessible but it still has some non-accessible areas. The city's accessibility advisory committee wants more input into the type of automatic door controls that are on the market before calling on quotes from contactors to install them. One quote from the contactor who built the new WFCU Centre pool, De Angelis Construction, was for almost $17,000. But, said Stacy McGuire of the city's engineering department, the committee "has a group that wants to be involved in exactly what kind of door" that is chosen. One model has a vertical bar so either someone in a wheelchair or standing can push it. There are two WFCU Centre rooms where the accessible doors weren't installed when the arena was built almost a decade ago. One door opens to one of the gyms and the other is for a family washroom in the foyer. The pool itself "is completely accessible," she said. McGuire said she didn't know why the rooms weren't accessible when the WFCU Centre was built because she wasn't involved in the original construction. – 15/1/17
In debt, Windsor ranks 21st among 35 municipalities

Windsor is far from the worst when it comes to per capita municipal debt but it isn't among the best Ontario municipalities either. The Fraser Institute named York Region as having the highest debt per person based on BMA Consulting's 2015 Municipal Study, which looked at 2014 debt levels. People in York owed more than $2500 each. That was followed by Kingston, Barrie, Ottawa, Toronto, Thunder Bay, Brant, Peterborough, North Bay, and Waterloo Region. Windsor came 11 municipalities after that with per capita debt just touching the $500 mark on the graph. The lowest debt amounts were in Whitby, Markham, Mississauga, Cambridge, Sault Ste Marie, Brampton, Sudbury, Vaughn, Oakville and Sarnia. Whitby took the prize with no municipal debt at all. The numbers can be slightly deceiving where there is an overlay of regional government. For example, Markham's debt was $42 but it is part of York Region, with more than $2500. Municipalities are not allowed to acquire debt to fund operating expenses. They raise debt to fund capital projects such as roads and sewers. And no more than 25 per cent of locally-sourced revenue such as taxes and user fees can be used to service debt without provincial approval. – 13/12/16
Cable-stayed bridge would be longest
The region is waiting with bated breath for a Request for Proposals (RFP) to finally be sent out to attract builders for the new $2.1 billion Gordie Howe International Bridge, a delay that still seems not fully explained. The RFP was originally supposed to go out last January and there has been speculation as to why it hasn't. One theory verging on the conspiracy side of things has to do with the change in the federal government and supposed close ties between the new Liberal administration and owners of the rival Ambassador Bridge, who don't want the Gordie Howe to be built and instead want permits for their own new bridge. Another is simply the slowness of acquiring property on the Detroit side of the river. But whenever the RFP does go out, and should the decision be made to build a cable-stayed bridge (a standard suspension bridge is the other option), this would be "the longest cable-stayed bridge in North America - by a wide margin," Michael Cautillo, CEO of the Windsor Detroit Bridge Authority, said. "Fifteen years ago the technology was not there to allow us to construct a cable-stayed bridge of this length." – 15/9/16
Traffic czar "Gridlock Sam" resurfaces

Remember "Gridlock Sam" Schwartz? During the former heyday of Mayor Eddie Francis Schwartz was the city's hired gun to recommend a border highway that would not cut the city in two and alleviate Windsor's chronic cross border truck problem. The flamboyant Schwartz entertained audiences with his slide shows culminating in the proposed GreenLink, which envisioned tunnels longer than what we ended up with under the now completed $1.6 billion Herb Gray Parkway, creating more green space and cutting down on truck pollution by keeping fumes away from neighbourhoods. Schwartz talked about ventilation "jet fans", very common in long European tunnels. Schwartz, the former New York City traffic czar, last week was in the news again, at least in New York. Democratic state legislators are backing something called the Move NY Fair Plan, which would create more badly-needed subways, and paying for them through a congestion charge, tolls on four bridges that are currently free, and a per mile taxi surcharge in parts of Manhattan. Said The New York Times, the plan is "based on the ideals of Samuel Schwartz, a former city traffic commissioner." – 25/5/16
Photo: Gridlocksam.com
Plastic bags gum up recycling equipment

The Essex Windsor Solid Waste Authority is up to its neck in…..plastic bags. The authority has issued a public notice for people to stop throwing bags in recycling bins. "At first it wasn't a major problem but over the years the number of bags being used has climbed substantially," waste division manager Cam Wright said. The problem is that sorting the bags is work the authority simply doesn't need. "Besides this the bags also get wrapped around all the equipment and lead to additional maintenance issues and break downs," he said. As well, the authority also loses valuable recycling content on which it collects revenue. Wright is not calling for a ban on plastic bags, as some municipalities have introduced. "We simply cannot manage them in our local recycling system." – 26/4/16
More child porn charges for former bridge spokesman
The man who used to be spokesman for the Ambassador Bridge company is facing yet more charges related to child pornography. Phil Frame (left) was arraigned this week on 71 additional pornography charges after a forensic exam was done on Frame's computer by the Macomb County Sherriff's Office. Originally Frame, 61, of Shelby Township, Mi., in January, had five charges of possessing child sexually abusive material, a four-year felony, along with other charges. He was released after posting $10,000 cash or surety interim bond. Besides working after 2009 for the company which runs the bridge, the well known Frame was spokesman for the County of Macomb. He was also a former reporter for the Associated Press and Automotive News. – 24/2/16