---
Windsor Ontario News / Buildings, Homes & Real Estate
Home builders still on the job, but
WindsorOntarioNews.com April 3 2020
Most local home building contractors are still on the job though some employees have opted out of coming to work because of the Covic-19 pandemic, says the head of the Windsor-Essex Home Builders Association. Ryan Lane of Cutting Edge Insulation said the industry employs about 10,000 people from supply chain through construction. And there are about 1,000 housing starts currently underway. He said he has let employees in his own firm, who don't feel safe coming into work, stay home. But virtually all local home builders and most subcontractors are still on the job. However, major commercial and residential construction firm Petretta decided yesterday to close doors. Lane said project timelines are tending to stretch out as sub trades extend their work one by one rather than in a group. He said one factor in contactors' continuing to work is fear that if they close shop a competitor might take the work and then they'd be locked out of future business. Lane said construction is still deemed an essential service although some in the industry "would like" if it wasn't so they could shut down without ramifications. Lane said the province might revise that criteria soon. And while construction may seem like a business that could run fairly effectively despite coronavirus social distancing measures, that isn't true for many jobs. For example, installing drywall – "where two guys have to hold a panel" – or hanging windows, require less than two metres distancing, he said. Also, smaller contractors might only have a few crew trucks and therefore employees must ride together in close proximity.
Former student residence also awaits Ambassador Bridge wrecking ball
WindsorOntarioNews.com March 25 2020
The hulking gray and brown building in the shadow of the Ambassador Bridge is perhaps the biggest example of numerous vacated, boarded-up and fenced-off properties in the neighborhood just west of the bridge in Old Sandwich Town. The building at 2856 Riverside Dr. W., has been fenced off for some time. The name of the former occupant, Waterfront Villa, A Student Residence, is still attached to signage and to the building itself. Previously, the building was the Villa Maria Home for the Aged. As a student residence it was privately run and not part of the nearby University of Windsor. "The University of Windsor never had any ownership or stake in that building or its operations," Lori Lewis, a university spokeswoman, said. In fact, the building – just like numerous homes in the adjoining area – was purchased by the Canadian Transit Company, the company that owns the Canadian half of the Ambassador Bridge, some time ago, and awaits demolition for a new bridge span. "It is located within the Federal (Canada) Ministry of Transportation permit area for the bridge company's second span," the city's chief building official John Revell said. The bridge bought up some 120 properties, had them vacated and boarded them up for demolition. The bridge seeks to construct an entirely new bridge. A bridge company official did not reply to a request for comment.
Local winery sells highly unproductive north shore Lake Erie vineyard land

WindsorOntarioNews.com March 3 2020
After almost 20 years of trying to cultivate almost 200 acres of vineyard, Colio Estate Wines has thrown in the towel. The oldest of Essex County's modern group of wineries that dates from 1980, Colio found it was just too difficult to get good grape crops from vines planted almost literally along the "north shore" of Lake Erie. Ironically, the Essex County wine region is known as "Lake Erie North Shore" and includes 11 wineries. That of course doesn't mean there is inferior local wine product. But certain vineyards, such as those in one area of Colchester immediately north of County Rd. 50, proved extremely unproductive. Colio's president Jim Clark said the acerage "has not performed at all" and likened cultivation difficulties to a "perfect storm" of elements that conspired against grape growing. "Just bad luck, we just couldn't catch a break there," especially in the last several years. The company recently sold the land to an Ottawa-based agricultural land investment company Bonnefield Farmland, which buys property and leases back to growers. "It wasn't for a lack of investment and want … Polar Vortex, Siberian Express, and hail are three things you don't want to talk about when you own a vineyard," Clark said. "We experienced every one of those in the last 10 years." Clark said other wineries have found the immediate area unproductive as well. He said losing the property, despite investing about one million dollars, will not effect the winery's grape supply. He said Colio also has a smaller vineyard near the actual winery site in Harrow and contracts with independent growers for most of its grapes, like most Ontario wineries, and those grapes come mainly from Niagara. "There's not a lot of fruit down there," he said of Essex County. The Colchester property sold for $2.4 million. Meanwhile Colio continues to expand its Thornbury Village Cider & Brewery near Collingwood with a 50,000 sq. ft. addition where it sells Thornberry branded beer and cider in the Blue Mountains region. Colio bought Thornbury in 2016.
---
Chatham Street West buildings were "terrible .... just junk" - developer
WindsorOntarioNews.com August 16 2018
There is now a price on the purchase of two former long time downtown restaurant properties, sold to a local development group, and which used to be part of a kind of restaurant row.
The former City Beer Market and adjacent Chatham Street Grill buildings have been sold for a combined $2.4 million to a numbered company known as the St. Clair Rhodes Corp.

Click to read more
Buyer of Huron Church building must conform to green gateway standards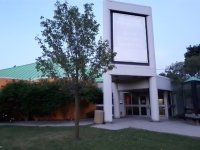 WindsorOntarioNews.com July 24 2018
The purchaser of the former Ontario tourist bureau on Huron Church Rd. is keeping mum about who they are and what plans they have for the building. (See June 26/18 story below right column.)
The sale closed over the past month.
Infrastructure Ontario spokesman Jeff Giffen also couldn't disclose the purchase price.
"We generally don't announce those because it could impact our ability (on) future sales to get the best value," he said.

Click to read more
Windsor complies with asbestos orders following a city worker's illness
WindsorOntarioNews.com June 19 2018
The City of Windsor is compling with three orders from the Ministry of Labour after a city staffer developed health problems related to asbestos.
This was a skin rash the worker reported on her neck and arms following work involving cutting, removing and replacing old ceiling tiles at several city-owned buildings.
St. Anne Arms apartments adds an urban feel to the heart of Tecumseh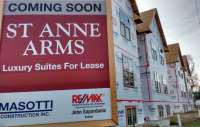 WindsorOntarioNews.com May 4 2018
St. Anne Arms is a rather unique development in the heart of Tecumseh, a project the likes of which the town hasn't seen in quite some time if ever.
The two buildings 12-unit apartment complex - six units per building - is under construction on Lesperance Rd. across from St. Anne Church near the corner of Tecumseh Rd. E.
John Sapardanis of Re/Max Preferred Realty describes the project as a "quaint little complex."
Aged Ouellette building had ballroom, bowling alley, swimming pool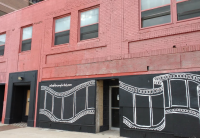 WindsorOntarioNews.com October 5 2017
The new Windsor Centre for Film, Digital Media & The Creative Arts inherits a fascinating piece of Windsor's building history.
The red brick building on the west side of Ouellette just south of Wyandotte Street used to contain a ballroom, swimming pool and a bowling alley.

Click to read more
A "Flex Space" first for Ouellette Avenue businesses and public spaces
WindsorOntarioNews.com August 25 2017
It's called Flex Space.
For perhaps the first times in Ontario – and definitely the first time in Windsor – a major sidewalk in a business neighbourhood is being reimagined as both a park-like gathering space and a traditional pedestrian thoroughfare.

Click to read more
Timberland's LaSalle development shows townhomes can be high end too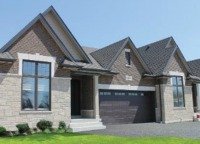 WindsorOntarioNews.com July 12 2017
Timberland Homes, perhaps the area's leading custom home builder, tapped a new market last year when it began construction of a town homes neighborhood at The Villas at Forest Trail.
Timberland is known for its striking and tasteful stand alone homes, which can price at more than one million dollars and range from 3000 to 5000 square feet.

Click to read more
Kingsville's latest condo complex has panoramic park and Lake Erie views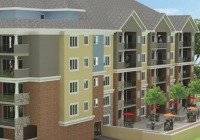 WindsorOntarioNews.com May 24 2017
Lakeshore continues to attract major condominium projects, the latest being situated in perhaps the town's most prime location – alongside Lakeside Park and Lake Erie.
It's called Lakeside Park Place Condominiums, a 39-unit, six storey building (five stories of suites and a top-level deck with surrounding panoramic views), with construction slated for late summer and to be completed towards the end of 2018.
Telecommuting, better PR, could make Windsor more of a Toronto "suburb"
WindsorOntarioNews.com April 11 2017
Windsor may be too far away from Toronto to feel the spill over from that region's skyrocketing house prices.
Or is it?
With today's technology, and a little better PR, the city could end up being the destination for more and more housing refugees – people priced out of the GTA because of homes topping $900,000.

Click to read more
City's heritage ads cost thousands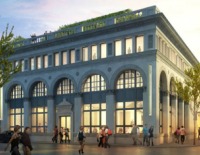 WindsorOntarioNews.com March 27 2017
The cost of placing four ads in The Windsor Star informing of the City of Windsor's "intention to designate" four properties for heritage purposes this past Saturday was $2,879.24.
An additional notice informing of a recently passed bylaw to officially designate another property cost $481.38.
City's most prestigious office building using address signs to market space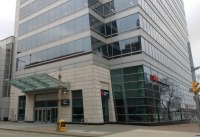 WindsorOntarioNews.com February 22 2017
One Riverside Dr., the city's most prestigious business address, has decided to market its vacant office space by advertising its current tenants on new sidewalk signs.
The tower, which most people know as Fiat Chrysler headquarters or the Canderel Building (a previous owner), has long had problems filling the 14-storey edifice with tenants.

Click to read more
Blockbuster condo complex proposed for Kingsville's "new downtown"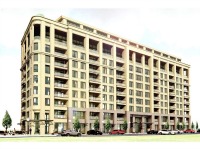 WindsorOntarioNews.com January 19 2017
A major nine storey upscale commercial and condo building would transform part of Kingsville and add high density to a developing commercial district east of the downtown core.
Known as Kings' Villa Condos, local developer Joe Moavro is still seeking town approval and a second Planning Advisory Committee meeting is soon to take place, the first being held late last year.

Click to read more
Sportsplex subdivision expected to draw active families to the burg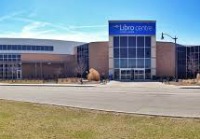 WindsorOntarioNews.com Sept. 14 2016
You've heard of subdivisions bordering golf courses.
But this new subdivision will be across the street from a major athletic complex.
Amherstburg's Nor-Built construction has received the green light to go ahead with a 150 residential housing development located diagonally across from the town's Libro Credit Union Centre, one of the county's most sophisticated sportsplexes.

Click to read more
City waives development fees, but would tax holiday be more effective?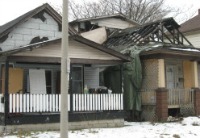 WindsorOntarioNews.com August 9 2016
City council decided last week to waive development fees for the central city to encourage residential development and prevent continuing hollowing out of the area north of Tecumseh Road and between the far west side and Pillette Road.
But will waiving development fees – which could amount to perhaps as much as $20,000 saving to construct a detached single family home – be enough to spur construction?

Click to read more