---
BUILDINGS, HOMES & REAL ESTATE
---
A decades long dream, Wyandotte Street East will finally be completed
WindsorOntaripoNews.com Sept. 6 2021
City of Windsor officials are putting the finishing touches on a plan to extend Wyandotte St. E. to Jarvis Ave. It's a decades-old dream by the city and the former Town of Riverside. It would be the last extension of Wyandotte St., connecting East Riverside (on the west) to what's known as the Lakeview Planning District on the east, less than a city block long. The road would cut diagonally through properties between Banwell (on the west) and Jarvis (on the east) on a city owned right of way. Two public information sessions have been held as the city finishes its environmental assessment. But the planning is tricky. Planner Andrew Dowie says the idea is to connect East Riverside to Jarvis because there's currently limited access. This would provide "significant" improvement in emergency response as well as better access for city services like snow and garbage removal. Access currently is awkward from distance arteries. But, says Dowie, "it's not just for motor vehicles it's also for pedestrians and bicycles." However, residents of Jarvis are concerned Wyandotte could now be used as a through route and more traffic upset their tranquil neighbourhood. Dowie says "traffic calming" measures will be introduced. As well, the city will keep the rural character of the street by rebuilding Jarvis but in a way that will keep the "naturalized environment." This will be through a new drainage system that will allow "low impact" development. This is a new concept for the city but has already been installed along Pentilly Rd. in Tecumseh. A metal cage is submerged, and natural vegetation grows through it. This "structural grass" is strong enough to support vehicles. "We'd send the water to the ditch and then through periodic field basins the ditch could then be emptied into the storm sewer system underground," Dowie says. He said the system was invented more than a decade ago in Vancouver. It would therefore "help alleviate the residents' concerns but would still provide technical improvements." The EA still must be approved by city council before any funding is allocated.
Photo: Google Street View
---
Yes, this was the Sandwich Towne Hall
WindsorOntarioNews.com August 17 2021
It's easy to drive by without noticing the sign on the front of the building. But, right beside Sandwich Towne's Mackenzie Hall on Sandwich St., is another very historic building. It's called the Sandwich Towne Hall. The sign is no gimmick. It actually reflects the fact the building was the historic Town of Sandwich's town hall before Windsor annexed the community in the mid-1930s. Several years ago the owners, a local couple, restored the building and added the name, reflecting its historic roots. (WON.com was unable to confirm the owners' names or contact them.) Over the years the two-storey red brick building, which has the look of a grand old house, has served various purposes – town hall, a jail in the basement, a school house and, in recent years, apartments for specifically law students. "I believe it was opened by the Duke of Devonshire and his wife," Devonshire also being the namesake of Devonshire Mall, Devonshire Heights Park and the old Devonshire Race Track, said Sandwich historian Terry Kennedy. Kennedy said there were many famous people who visited the stately building when the Town of Sandwich still arguably had greater stature than the City of Windsor. Kennedy lauded the current building's owners. "They manage it very nicely," he said. He said during the restoration a decade ago the couple added the Sandwich Towne Hall name at "maybe $30 or $40 per letter." Kennedy said each apartment is also named after a municipal councillor of the era. He said the historic building occasionally draws attention from passersby. "You see the tourists always looking to go through the door" but then realizing it's an apartment residence, Kennedy laughed. Kennedy, who knows of many absentee landlords in the neighbourhood who let their properties run down, had only praise for the upkeep of this heritage building which adds to the neighbourhood's historic roots.
Photo: Google Street View
---
Brownfields: $13.8 privately invested for every dollar in city incentives
WindsorOntarioNews.com July 27 2021
Since the city began offering incentives to redevelop "brownfield" sites more than a decade ago, the private sector investment has been $13.8 for every dollar provided by the city. That's according to a city planning department report reviewing the program. Forty-two brownfield projects have been approved totaling almost 50 hectares including 962 housing units. Rule of thumb is that every hectare redeveloped through a brownfield project saves 4.5 hectares of greenfield or undeveloped land. Some might call that land sprawl. So, the 42 approvals will save some 217 hectares of greenfield. Brownfield sites are lands that have possibly been contaminated by previous industrial or commercial use such as factories or even gas stations. The city has awarded more than $13 million in incentives, "anticipated" to increase property value assessment by $216 million, says the report. It also will see $183 million in private investment as per the above-mentioned ratio of $13.8 leveraged from each city dollar. In 2009 the city identified 137 brownfield properties (226 hectares or 559 acres) for redevelopment. Incentives are provided under the Brownfield Redevelopment Community Improvement Plan (CIP). Applications from the private sector were initially slow with only four approved between 2010-15. Then they accelerated: 37 from 2016-2021 with 15 approved since January 2020. The CIP has a Municipal Leadership Strategy to promote the program. Under it, the "most significant" redeveloped site was the former Wickes Manufacturing (photo taken in 2014) on Tecumseh Rd. E., now a U-Haul location.
Photo: City of Windsor
---
Islamic Assoc plans five midsize apt. buildings across from Windsor Mosque
WindsorOntarioNews.com July 7 2021
City staff are recommending approval of a major plan by the Windsor Islamic Association to build five medium rise apartment buildings to house largely members of its senior community immediately across the street from the Windsor Mosque. The just over half hectare property on the northeast corner of Dominion and Northwood is mostly currently vacant. (Overhead photo shows Windsor Mosque on the bottom left.) One of the buildings – each housing six units – would face Northwood and the remainder would front Dominion. "The apartment units are proposed to be rental apartments with a focus rental market of the senior members of the Mosque community," a report to the Development and Heritage Committee says. There would also be 42 on-site parking spaces and landscaping. The buildings, dubbed "Dominion Apartments," have a classic brick look with peaked roofs. The site's zoning would change from current "low profile residential" to "medium" profile. North of the site are single family homes. "The subject neighbourhood is characterized by the existing mix of low profile residential uses (single unit dwellings) and institutional uses (schools and place of worship)," the planning report says. For example, Northwood Elementary School and Holy Names High School are nearby. The area is immediately served by the Dominion 5 bus route. Planners says the proposal will develop "underutilized" lands "promoting an efficient development and land use pattern." The development is consistent with land use planning policy. It will "increase housing options" in the area and promotes "residential intensification and compact form of neighbourhood." The planning report also says the project supports "active transportation and connectivity through the existing and planned sidewalks and bike lanes."
Photo: Google Satellite
---
And now for Anuj Sood's second act: suburban townhomes in south Windsor
WindsorOntarioNews.com June 23 2021
Fresh from starting construction on one of the city's biggest infill projects in an otherwise neglected industrial neighbourhood, developer Anuj Sood will bring a major townhome project to south Windsor not far from Devonshire Mall. The yet to be name neighbourhood would be constructed on the former parking and storage lot behind a 155,000 sq. ft. industrial building that fronts Division Road. It used to be home to companies such as Martinrea but hasn't seen production in likely a decade. Sood bought the property two years ago and has been carrying out extensive interior and exterior renovations. He is leasing the building out and already has one tenant, Reactive Manufacturing. "We've painted the whole thing and we've made it look more modern," he said. "It used to have brown brick it just looked like an old beat up building." The city is providing $22,950 towards an environmental assessment under a Brownfield redevelopment Community Improvement Plan (CIP), the most it can provide. Sood picks up the remaining cost. The 27-acre property lies directly south of Marentette Ave. with entrance off Kamloops St. Noted the city in a report, the site "has previously been used for parking as well as storage of construction and fill material." The EA will assess the soil and groundwater quality and determine "the extent of any contamination." The city says there has been "little interest in redeveloping brownfield sites due to the uncertainty surrounding the extent of contamination and the potential cost of clean-up." While Sood's Walkerville project has a definite urban brownstone look to match the adjacent historical Walkerville neighbourhood, the south Windsor project would be more suburban-like with "ranch style" one storey homes with basements. No branding or price points have been set. "We haven't made it that far," he said, noting architects are still working on final drawings, Asked if there would be a buffer between the industrial building, used for light manufacturing and warehousing, and the neighbourhood, he said, "we would make a nice landscaped buffer…I know there's an existing ditch already there so we would just kind of put something on one side or the other on it."
Photo: Anuj Sood
---
LaSalle condo project fills hole in donut
WindsorOntarioNews.com June 2 2021
The Town of LaSalle's planning committee has given the green light to a rezoning change for a new condo development at the northwest corner of Sandwich West Pkwy and Mary Drive on a 1.8 hectare site. The area is now a vacant field. Two new five story buildings accommodating 146 residential units will be known as The Crossings at Heritage. The project, across from Holy Cross elementary school and Seasons Royal Oak Village., is planned by The D'Amore Group and Petretta Construction. The planning committee last week gave the nod to two variations: one, a required rear yard depth from 14.9 metres to 8.5 metres and the second, a required minimum lot area from 167 square metres per dwelling unit to 120.7 square metres. LaSalle's planning supervisor Allen Burgess said there were only two citizen inquires but both concerns have been satisfied. Coun. Sue Desjarlais asked if any units were accessible. Developer David Petretta said at least two units per floor will be accessible "and (for) every style of suite." The County of Essex still has to sign off on the project. A sales video shows the project surrounded by a tranquil community with walking trails, deer grazing and "where you may find more pedestrians than vehicles" along with close access to shopping. An artist rendering shows a rectangular building (photo above only shows a portion) with a colour scheme of light and dark grays, taupes and browns, along with various geometric facade accents. Prices start at $299,900 per unit and the broker is Century 21.
Image: D'Amore Group and Petretta
---
Cabana and Dougall retail plaza could see new second floor residential units
WindsorOntarioNews.com May 10 2021
The decades old but still contemporary looking commercial plaza at Cabana and Dougall in Windsor's south end could see the second floor converted to residential apartments. The Tim Hortons anchored plaza with the part green angled roof on the southeast corner has had several commercial units vacant for over a decade. And owner Marco Savoni thinks the better use could be apartments. He received city approval earlier this year for the "mixed use" designation. But while the first floor has long had a bustling set of 19 retail outlets the second floor had drawn little tenant interest. "It was always zoned commercial and it's been a real challenge to get it leased," Savoni said. "And I've owned it for a year and I've had approximately three or four calls over the last year of leasing inquiries for second floor office space." The plan is to convert to 16 dwelling units. Interestingly, while the market for the apartments could be anyone there had been strong interest shown by retail owners on the first floor. "This would afford them to save time and money when operating their businesses," a city report says. "Urban living, it would be more economical for anybody in the area," Savoni said. Converting to residential would "allow for more parking," the city says, because commercial tenants' clients naturally take up more parking spaces. The planned use is intact; there would be no plaza additions. The city applauds this because it meets with its desire for urban "intensification." The south Windsor location is also served by transit and "active transportation" such as cycling and walking. Savoni said all that remains is obtaining a cost analysis to determine the project's feasibility. But he's optimistic. "It's going to happen in the future either with myself or another developer – at some point someone's going to do it."
Photo: Google Streetview
---
Canada Building's residential rebirth will require slight heritage alterations
WindsorOntarioNews.com April 16 2021
The Canada Building in downtown Windsor is such an historic edifice that the owner wants to begin refurbishing some of its heritage aspects but needs the city's approval first. The 12-storey building near the tunnel was built in 1930 and was once the city's highest. The refurbishment is part of much larger plans to convert 10 floors to 80 residential units. It's the kind of change that is also taking place at the decades-old Security Building, only blocks away at University and Pelissier, as developers rethink former office builds as residential towers. The first two floors would remain for commercial purposes. The art deco building was at one time to The Windsor Star's predecessor The Border Cities Star. The heritage interiors include a marble lobby on the first and second floors and brass trim on windows, doors, elevators and stair railings, "crested" elevator doors and the lobby's ornate ceiling trim painted in gold. Owners of heritage designated properties need municipal approval to "alter" the property. The applicant is Rhys Trenhaile of The VanGuard Team at Manor Realty. The owner is an Ontario numbered company out of Burlington. The major conversion in the building will require "some minor interior modifications," the proponent says. Most of the changes are indeed minor. These include cleaning and polishing brass elements, restoring the brass Canada Post mailbox in the front lobby and cleaning and repairs to the marble lobby to enhance it. The biggest alteration will be first floor ceiling removal for a new sprinkler system. That will be repaired with colour, tone and texture to replicate the original. Some exterior work is also required. For example, the Ouellette Ave. exterior canopy needs major repairs as it "has been neglected for years and has deteriorated considerably," a report states. The intent, however, would be to "to restore and preserve" the original design.
Image: University of Windsor
---
Rock Developments sways into luxury tower and townhome development
WindsorOntarioNews.com March 25 2021
Up to now Rocco Tullio and his Rock Developments have been associated with major commercial developments such as Windsor Commons and Union Square on Division Rd. south of Devonshire Mall. Now Tullio is branching out with a major residential complex on the former Tecumseh Golf Course on Manning Rd. north of Tecumseh Road with One650 Manning, a condominium tower and associated luxury townhomes. No cost figure has been put on the project but the expected 152-unit building has an impressive design that will stand out not just in Lakeshore, from where Tullio hails and his offices are located, but in the region generally. According to Rock vice president Josh Way it's in part his boss's giving back. "He wanted to build something that would be a legacy and something that he would be able to provide back to the community," Way said. As well, there is a dramatic need for new housing not just in Lakeshore and adjacent Tecumseh but the region as a whole. "Windsor has a lot of interest (in housing) but not a lot of product to be sold," he said. "The prices are skyrocketing, it's hard for people to find homes." The development features a fitness room, spacious party rooms and an outdoor gathering area. A waterfront living theme features private boat slips. Two and three bedroom suites are bright and open ranging from 1,100 sq. ft. and higher. According to the website's description suites will be "filled with natural light featuring expansive windows, sweeping terraces, private balconies and garden patios overlooking the water." The location also will fit well with the large and burgeoning commercial - mainly shopping - developments along the Manning Rd.-Tecumseh Rd. east side axis. Deerbrook's Anthony Smith is the property's realtor. Partners include ZEDD Architecture of London, Leamington's Milavo Design (owner Tania Iacobelli) and sales and leasing tech firm Imerza of Sarasota, Fla. The L-shaped tower has a striking contemporary work accented by white angled geometric lines and overhang roof elements. This is contrasted by brown brick and lots of glass. The adjoining 10 townhomes have overwhelming brownish brick with ample garage space a modern squarish, almost Bauhaus, look. No unit prices points are yet available.
---
Essex golf club proposes new golf driving range right across the street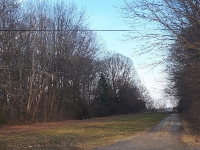 WindsorOntarioNews.com March 9 2021
The venerable Essex Golf & Country Club wants to build a driving range right across from its long-established golf course on LaSalle's Matchette Road. The club, considered the most prestigious golf club in the area, has played host to many high-profile tournaments over the decades. Club management will be going before town council March 23 for a rezoning of the 7.5 hectares of land on the east side of Matchette north of Golfview Dr. The address is actually "known as 7455 Malden Rd.," says the town. "This is currently part of a large block of land (which) has a Malden address," town development director Larry Silani said. "However, the intent is for the applicant to acquire the westerly portion of this block with its access and frontage becoming Matchette Road." A map shows the land extends as far east as Malden Road, hence the address name. WON.com could not get a confirmation on the exact location but presumes it's the cleared land in the photo above, which is directly across Matchette from the golf club's main entrance. That side of the street also has several neighbouring residential homes. The virtual town council meeting can be viewed live on LaSalle's YouTube channel. The golf club, which has been on Matchette since 1929 (but dates from 1902) and was designed by famed golf course architect Donald Ross, seeks a rezoning from the land's current agricultural zone to a site-specific recreational use. This would allow a new driving range and "accessory uses" according to a public notice. Residents can register up to noon March 23, the day of the meeting, to make comments at the meeting or to submit written comments about the rezoning request. Neither Mark Skipper, the lawyer acting on behalf of the golf club, nor club president Lynda Heij, responded to requests for comment.
---
Windsor property taxes lower in most categories than the provincial average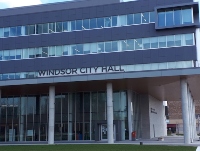 WindsorOntarioNews.com February 11 2021
How do Windsor's property taxes stack up against other Ontario municipalities? According to city budget papers the city's taxes rank below the provincial average in nine out of 12 classes, according to BMA Management Study. By comparison in 2004 only two property classes ranked below provincial. For example, taxes are below average for typical residential properties but above for "high value" homes. That's because the city is older and its housing stock is comprised of generally smaller houses. But larger homes are "outliers" in assessment value to a greater extent than in newer municipalities which have more larger homes and therefore the "split" in total taxes among individual properties "is more homogeneous." Meanwhile multi-residential taxes for both walk-up and mid to high-rise apartments are below the provincial average. Commercial properties "generally rank well below average" except for motels which are slightly above. Property taxes for industrial sites "now rank well below" average. To what is the decline in taxes in recent years attributed? Says the report, it's a "direct result of the fiscally responsible budgets and various tax policy decisions" brought in by the city over a number of years. Here are some individual class comparisons: Residential - Detached Bungalow (3-bedroom, single story with 1.5 bathrooms and 1 car garage): Windsor - $3,363, low - $3,212, high-$6,594, average-$4,201. Residential - Senior Executive (detached 2 story, 4-5 bedrooms, 3 baths, 2-car garage with approx. 3,000 sq. ft. living space): Windsor - $7357, low - $4950, high - $13,626, average - $7,154. Commercial – Neighbourhood Shopping (store of 4,000-10,000 sq. ft.): Windsor - $3.30, low - $3.30, high - $6.47, average - $4.93. Commercial – Motels (per suite): Windsor - $1,931, low - $1,029, high - $2,617, average - $1,538. Large Industrial (greater than 125,000 sq. ft. based on per sq. ft. floor area): Windsor - $1.23, low - .57, high - $2.85, average - $1.34. Industrial Vacant Land (taxes per acre): Windsor - $3,282, low - $851, high - $23,195, average - $9,791.
---
The Orchards will bring another high end neighbourhood to South Windsor
WindsorOntarioNews.com January 20 2021
A higher end neighborhood should be ready for move-in by the end of the year after the city approved development of The Orchards subdivision. The little known former open land lies just east of Howard Avenue south of Division Rd. and is obscured mostly by single family homes along Howard. Yet two longtime local developers – Albano Holdings (Imperial Developments) and J. Rauti Custom Homes - have combined to build the 86 home upscale development. Homes will be similar to existing Rauti homes on nearby Maguire St. (pictured). The land had long been owned by the two families pieced together over the decades and had been in a "holding" zone by the city expressly for residential use. "Now is just a great time to put it together, the market's strong, Windsor's expanding, the need is there," Ric Albano said. He said the developers definitely did not want to build a more conventional neighbourhood; as Albano put it - "bunch everybody up in multi-units and town homes." Instead, the development is a nod to other south Windsor upscale areas like Southwood Lakes and even almost century old larger homes west of Howard. "It maintains the integrity of the two establishment neighbourhoods," Albano said. One noticeable road change will be the extension of Holborn St. westward through to Howard Ave. bisecting the division. But Albano dismissed concerns this would be used as a pass through, as most general traffic uses Maguire to the north. The street will be used primarily by local traffic. The city and developers will cost share the extension. Albano has a background in mainly industrial and commercial construction, The family built the Riverview Steel plant on EC Row and the innovative Club Lofts condos – a converted distillery warehouse – in Walkerville. Rauti brings an extensive background in home development including Tuscany Oaks, Huron Estates, Lakeside Estates and currently the Lakeshore New Centre.
Photo: The Orchards
---
Family finally gets cheque for 60-acre sale of property for new 'mega hospital'
WindsorOntarioNews.com December 11 2020
It's three years late but the Michael O'Keefe family finally has its cheque in hand. The family that sold 60 acres for construction of the planned new regional acute care so-called "mega hospital" was supposed to have seen closure of the sale in 2017. That's after a 2015 announcement that the family was the lucky owners of the property, chosen as the most optimum site, after a long community consultation site selection process for the future hospital. The site has been used to grow soybeans and owned by the O'Keefe family for well over a century. The sale technically is of parts of two lots along Windsor's (Sandwich South) Concession 9, at the southeast corner of Essex Rd. 42. It has been described as across from airport lands – true - but the Windsor airport terminal is actually three kilometres west. Family spokesman Shawn O'Keefe told WON.com the sale was supposed to have closed in 2017. "But it didn't, it just didn't," he said, He said the drawn out closure was "because of all the opposition" to the site. That included an extensive lobbying campaign and litigation launched by Citizens for an Accountable Mega-Hospital Planning Process (CAMPP), who decried putting the hospital 13 kms from downtown Windsor, contributing to "urban sprawl" and making health care "services much less accessible for tens of thousands of Windsor's 200,000 residents." The new hospital, however, would also serve 180,000 county residents. Hospital planners said they needed a site not only for the 10-storey, 500 bed hospital but additional land for future expansion. The family still owns more than 100 acres of area property. The hospital paid $100,000 per acre. O'Keefe said Windsor Regional Hospital, the purchaser, wouldn't close "until they had all their approvals." Asked the financial ramifications of waiting an additional three years, O'Keefe said, "if nothing else time value for money." That's lost interest on the $6 million over three years. But O'Keefe said he didn't want to emphasize that fact. Opposition to the new hospital effectively ended when CAMPP was denied this summer a motion to appeal a Local Planning Appeal Tribunal (LPAT), Covid-19 and climate change arguments by Divisional Court Judge Gregory Verbeem.
Photo: Windsor Regional Hospital
---
Building puts pop into Ouellette Ave.
WindsorOntarioNews.com November 27 2020
It hasn't all been smooth riding for developer Peter Valente in getting the first upscale - or any multiunit – residential building built along Ouellette Ave. in decades. But now that 955 on the Avenue, a $9 million "luxury condominium project" is finished, he has about 60 per cent of the 32-unit complex rented. The first residents moved in August 1 in the building on former vacant land on Ouellette's west side between Elliott and Erie streets. First there was the problem of the Downton Mission buying the former Windsor Public Library building almost across the street. That sent up a red flag and Valente feared for the safety of residents in his new building. But the Mission, acknowledging concerns of various businesses, eventually decided to relocate again slightly east to McDougall Street and put the library building up for sale. "We were contemplating abandoning the development when we heard about the Mission's plans for the library and then I made a decision that I would secure the site as best as possible for the people that live there and we ended up putting in a secure parking lot in addition to the secure building," Valente said. The building is striking for its upscale look in an area that had long been dormant. The property had previously been vacant and Valente purchased it in a tax sale. "It's a great location downtown as far as I'm concerned," he said. It's not on the river but it's a very clean site and everything is nicely developed, it's close to Erie Street, it's across from the hospital." Valente is renting for now (units starting at $1500/month) but is reserving the option to convert to condos in the future. "It's titled as a condo, that gives us the flexibility to sell the units individually in the future," he said. A major attraction to build there was a city incentive to grant a 10-year tax holiday for the increased taxes that would accrue on the site as a result of the new building. Valente said the building's market is empty nesters and young professional working downtown. He also hoped to attract students. But, and this has been the second problem, Covid-19 put a wrench into that. Valente said students are "not renting right now as much as they normally did." As a result the entire "lease up" process has been a "bit slower" that he would have liked, noting the city's core has slowed even more due to the pandemic. "I've got other developments in the surrounding municipalities; they're doing much better."
Photo: Valente
First major city condo-loft complex in decade planned for Southwood Lakes
WindsorOntarioNews.com November 11 2020
A former city council candidate plans to bring a major condominium and loft development to Southwood Lakes. Tossin Bello, owner of Toronto's Turn Key Realty, has plans for a 68-unit, four-storey building at the corner of North Talbot Rd. and 6th Concession. The two-and-three bedroom units would range from 992 – 1672 sq. ft. and have "competitive" prices. The plan goes before the city's development committee Nov. 16 and Bello said he would have more information on pricing after that. The site is a longtime vacant field between 6th and Pioneer Ave. and would mark the first multi-residential project in the traditional Southwood Lakes single family homes area. Bello has named it Southwood Lake Condos and Lofts. Bello, a University of Windsor graduate, has a 12-year real estate and development practice with holdings in the GTA, Waterloo and Windsor. His company is Turn Key Realty. Bello still considers Windsor home – he bought and renovated a house on Josephine Ave. a decade ago - and will soon return to live here. He says wants to be "part of" what he sees as a local "renaissance." He's confident of Windsor's fundamentals and bright future potential. "Many people from around the globe are looking to plant roots in Windsor with its attractive affordability to pursue their passions as entrepreneurs with less financial burden and less competitors," he said. But to continue to attract professionals and "innovators" premium housing like his development are key. "We are the first condominium development in 12 years in comparison to other competitors such as the GTA which boast over 200 developments per year." As for specific location, Bello said Southwood Lakes is at the "geographic centre" of the immediate Windsor and suburban region, close to Hwy. 401, shopping at Windsor Crossing, and Walker Road.
Mason-Girardot heritage house makeover may finally begin next year
WindsorOntarioNews.com October 21 2020
The owners of the Mason-Girardot Manor, one of the west end's standout buildings and a significant historical structure in the city as a whole, hope to have a permit in hand by Christmas but certainly next year to get long intended renovations under way. Their plan is to turn the late 1870s red brick "Victorian-Italianate" style two-and-a-half storey building into an upscale fourplex. The Mason-Girardot was long known as the home for Alan Manor Turkish restaurant, which closed several years ago. The current Vancouver-based owners bought it about five years ago. But because it's a heritage building fulfilling requirements for approval of a building permit has taken some time. An application was made last August by Aloha and Reid Johnson and their Aléthinos Properties Ltd. And last month they applied for a grant of almost $24,000 under the city's Community Heritage Fund to repair and replace the windows. The architect is Windsor's Architectural Design Associates. Reid Johnson called the approval process at times "excruciating" though he understands its "thorough" technical requirements. Johnson gave an example. "We have to do some tests on how to clean the brick on the building." The 3203 Peter St. house's red brick will be kept but the trim will be returned to something approach the original look. An additional stairway will be installed as a second entrance and exit. Inside, there will be "upscale" apartments. "The finishes will be higher end cabinets, beautiful flooring and appliances," he said. The Johnsons bought the house from the family that that had long operated the Alan Manor restaurant though the house had been "vacant for years." The Johnsons had no previous connection to Windsor but are in the business of buying houses across Canada and renovating them. "We've had several buildings in southwestern Ontario that we've purchased, renovated, some we've sold," Johnson said. They also have just finished alterations on a couple of other Sandwich Towne properties – a four-plex and a two-plex. Asked if they'd thought of continuing dining at Mason-Girardot Johnson said no. "We were originally thinking maybe we'd try to integrate a coffee shop into it but it just didn't work."
Photo: City of Windsor
Jefferson Medical slated for former lumber and vacant brownfield site
WindsorOntarioNews.com Sept. 23 2020
Excavation should begin this fall on the two-story Jefferson Medical clinic at 6160 Tecumseh Rd E. just east of Jefferson Blvd. Developers Rick Farrow and Brad Vollmer bought the site 10 years ago, the previous decades-old home of Ajax Building Supplies. "We hope to be in the ground late this fall," Farrow, president of Canada's largest independent customs broker - the more than century old Russell A. Farrow Ltd. - said. The site, bordered on the west by the Greek Boy restaurant and the east by a railway track, underwent an environmental study some time ago and is just wrapping up a second one. City staff have recommended approval under the city's Brownfield Redevelopment Community Improvement Plan (CIP), which offers incentives to clean up and redevelop former industrial and commercial sites within city boundaries. Farrow said the developers have been spending time recruiting family and specialist physicians and have a pharmacy "lined up." As well, the satellite for their company's West Windsor Urgent Care will be located there. West Windsor is located immediately south of Farrow customs broker HQ at 2001 Huron Church Rd. Farrow has another undeveloped property immediately north of the headquarters building. But Farrow said he and Vollmer, president of Vollmer & Associates, multi-trade contractor – and who also has developed various other properties over the years – "believe" in the east Windsor site. "We really like the Riverside area I grew up in that area," Farrow said. The clinic's main floor will have 12,000 sq. ft., the second floor about 8-9000 sq. ft. and there will be a partial basement. The entire property is just over two acres and, when finished, there will be about 165 parking spaces. Farrow and Vollmer are working with the Rosati Group to build the clinic. Asked if there would be any architectural wow factor, Farrow said his group has a track record of putting up "nice buildings" and has "never been shy" about investing money in quality structures.
Four story mixed use building proposed for former Malden Road tavern site
WindsorOntarioNews.com August 28 2020
The former O'Vinshaw's Brewpub building – some might even better remember it as the Michigan Roadhouse – at 6150 Malden Rd in LaSalle may be turned into a mixed use commercial residential development. The L-shaped property just south of Omira St. includes the former tavern and parking lot and is being developed by Randy Saccuci, whose agent is Rosati construction. The four-story building would have 24 residential units with commercial units on the first floor facing Malden Rd. It is seeking a slight rezoning change, and the application was before town council this week but was deferred pending a final staff report with recommendations. The proposal: "One mixed use residential/commercial building with a maximum of 700 square metres of retail, office, restaurant and personal service commercial floor area on the ground floor, and a maximum of 24 apartment type dwelling units located on the second, third and fourth floor." There were a couple of written public comments from neighbours about the proposal. development. One has to do with the fact an adjacent homeowner will lose privacy. Mahmoud Algarousha says he moved to the area on the basis buildings would only be two stories. "There will be a clear view from the upper apartments directly into my home and backyard that will be impossible to block," he writes. Algarousha also fears the building "will cause an unreasonable amount of traffic and need for parking in the area." Another letter from Enrico and Amy De Cecco says the development would be a "great addition" to the neighbourhood. But they wanted a property fence to be higher and extended longer. Attempts to reach Saccuci, the developer, were unsuccessful.
Photo: Facebook
Bidding war exhaustion spurring new home sales and higher prices overall

WindsorOntarioNews.com July 13 2020
Bidding wars aren't for everybody. Despite the fact the Windsor-Essex real estate market has skyrocketed over the past couple of years, generating huge bidding wars, new statistics from the real estate association imply that fighting over property isn't for everyone. Lorraine Clark, president of the Windsor-Essex County Association of Realtors and Century 21 agent, said people are "getting tired" of the property fights. It explains a major reason the third and fifth highest dollar categories saw the most home sales last month. For example, 163 houses were sold in the $420,000-$549,999 category – the third highest. The next highest was the fifth priciest category - $300,000-$359,999 where 120 homes were sold. The same categories held true for the year to date sales, with 523 and 485 sold respectively. Clark says it comes down to not only bidding war exhaustion but the fact bidding wars are taking place over resale properties that are nowhere as nice as, in many cases, brand-new properties. "They don't want to pay $350,000 for an old home when they can get into a new home. And of the new homes, you can't buy anything under $395,000," she said. So while a buyer many have wanted to originally spend less for a property, by spending a little bit more – and bumping up the price range - they get a brand new house that essentially is problem free. Covid-19 or no Covid-19, Clark said, people have rushed into the market late this spring just the way they were prior to the pandemic. "Lately from what I'm hearing out there the bidding wars are right back to the way it was," she said. But bidding jacks up prices, another irritant, especially if the home is only so-so. "So many people are overpaying again, they're paying way over asking, it's crazy," Clark said. She pointed to one buyer who picked up a $350,000 house with no basement and no garage. "You could go to a town home and get a two-car garage and it's brand new for $395,000." So it makes sense to pay a little bit more. Therefore the two most popular price ranges are simply reflective of the most popular market categories, albeit a little bit higher because so many of these sales are brand new homes, not resales.
Former Danny's site on hold - for now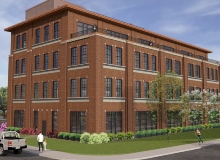 WindsorOntarioNews.com June 23 2020
Re-development of the former Danny's nightclub site on Riverside Dr. and Hall Ave. has been slightly delayed due to the coronavirus pandemic. Mid-South Land Developments purchased the property almost four years ago and demolished the long-time male strip club that was a landmark along the riverfront and attracted legions of women customers from Windsor and Detroit. Mid-South, with a track record of largely commercial projects under its belt for decades, is owned by the Maggio family. It also recently re-developed the Old Fish Market downtown. The concept on Riverside is a very handsome, with historical flourishes, four storey office building encompassing 38,000 sq. ft. and tailored or subdivided to meet clients' needs, Anthony Maggio said. But that's part of the problem right now. Beyond the shock of the immediate shutdown of busines because of the pandemic, once businesses get back on their feet they might change their priorities for office space compared to what they would have wanted pre-pandemic. "Nobody knows how to handle what's going on right now," he said. "Whether they need 10,000 sq. ft. or whether they go down to 5.000 sq. ft. because half the people are going to stay home? Or do they need 20,000 sq. ft. because they need to spread the people out further from each other? So these are things that a lot of these companies are dealing with today." Maggio said there definitely has been interest and he has been in talks with one significant would-be tenant and said if there was enough overall interest, pandemic or not, construction could begin even later this year. He said ideal tenants are professional offices such as legal, engineering, architecture, and consultancies. He lauded the site as being close to downtown with a spectacular river view and easy access. It's surrounded by residences but has been zoned for offices. "If we had an anchor tenant then definitely we would proceed," he said.
Photo: Mid-South
Biggest challenge of new $45M city core apt complex? Building a snake pit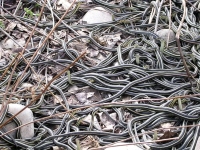 WindsorOntarioNews.com May 27 2020
You might think building a $45 million, six storey 152-unit apartment building - the first such structure in the city's core in three decades – would be welcomed enough. And the City of Windsor certainly did help developer Rob Piroli, who called its help "just wonderful" for getting the project through the site plan control and rezoning process. In addition, the project qualified for valuable property tax incentives. But constructing a brand new building on a three decade old deserted 3.4 acre lot at the corner of Wyandotte and Crawford didn't go entirely perfectly. A major challenge wasn't at the city level but at the provincial. It was found that there was an endangered species at risk on the lot, the Butler's Gartersnake. "So, we had to do a lot, a lot, a lot, of environmental work to get our approval," Piroli said. First, the company had to prepare environmental studies "to see if there was snakes there, there really wasn't but we had to go forward as if there was and then there were some sightings," he said. Then the company had to design – over three quarters of an acre – a snake habitat. "So, we had to build snake hibernaculum which are underground snake pits filled with rubble and (snakes) can get in there to hibernate. We have to build (massing) areas above ground (where) they can sun and eat," he said. But that was "not enough." Piroli also had to build a snake crossing in another area of Windsor. "So, I've got to improve the site forever and then I also have to improve an off-site area forever," he said. However, cooperating with ministry protocols wasn't good enough. He found the Ministry of Environment dragging its feet. The ministry was "not understanding" the challenging nature of the project and that he had to meet construction deadlines, especially if the building, known as West Bridge Place, was to open by this August. Frustrated, Piroli sought help from MPP Rick Nicholls (Chatham-Kent-Leamington) to move the project ahead. It has cost Piroli $150,000 for the studies and he probably will spend another $100,000 on the snake project. "It's been a very large challenge but we've gotten through it."
Commercial landlords aided, still waiting for help for residential owners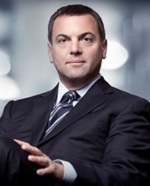 WindsorOntarioNews.com May 7 2020
While a new provincial-federal aid program helps out commercial landlords those who rent to residential tenants are still waiting for support. The new commercial program begins mid-May. It allows commercial property owners who are experiencing financial hardship as a result of the pandemic to apply for a forgivable loan of up to 50% of rent payable by their small business tenants. The Ontario Canada Emergency Commercial Rent Assistance (OCECRA) will be available until September 30, 2020 and will be retroactive to April 1. Those eligible include landlords who have experienced at least a 70 percent drop in revenues due to the impact of Covid-19 and tenants who are paying less than $50,000 per month in rent. Meanwhile the Ontario Real Estate Association has called on the provincial government to aid residential landlords. "A significant number of Ontario's rental-housing providers are mom and pop landlords who have saved tirelessly to purchase their income property and depend on it for retirement or income today," association CEO Tim Hudak (photo) says. "There is also an unfortunate risk of more evictions once the State of Emergency expires if rental-providers are unable to recover foregone income." Such a program should include "clear accountability measures" to link funding to individual leases and shortfall verification. "Strong penalties should apply to anyone who tries to take money from those who need it by falsifying claims," Hudak says in an open letter to Ontario's housing minister Steve Clark. Other jurisdictions like British Columbia and Prince Edward island have brought in such assistance.
Photo: OREA
Home builders still on the job, but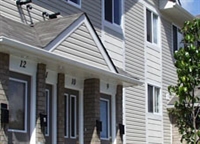 WindsorOntarioNews.com April 3 2020
Most local home building contractors are still on the job though some employees have opted out of coming to work because of the Covic-19 pandemic, says the head of the Windsor-Essex Home Builders Association. Ryan Lane of Cutting Edge Insulation said the industry employs about 10,000 people from supply chain through construction. And there are about 1,000 housing starts currently underway. He said he has let employees in his own firm, who don't feel safe coming into work, stay home. But virtually all local home builders and most subcontractors are still on the job. However, major commercial and residential construction firm Petretta decided yesterday to close doors. Lane said project timelines are tending to stretch out as sub trades extend their work one by one rather than in a group. He said one factor in contactors' continuing to work is fear that if they close shop a competitor might take the work and then they'd be locked out of future business. Lane said construction is still deemed an essential service although some in the industry "would like" if it wasn't so they could shut down without ramifications. Lane said the province might revise that criteria soon. And while construction may seem like a business that could run fairly effectively despite coronavirus social distancing measures, that isn't true for many jobs. For example, installing drywall – "where two guys have to hold a panel" – or hanging windows, require less than two metres distancing, he said. Also, smaller contractors might only have a few crew trucks and therefore employees must ride together in close proximity.
Former student residence also awaits Ambassador Bridge wrecking ball
WindsorOntarioNews.com March 25 2020
The hulking gray and brown building in the shadow of the Ambassador Bridge is perhaps the biggest example of numerous vacated, boarded-up and fenced-off properties in the neighborhood just west of the bridge in Old Sandwich Town. The building at 2856 Riverside Dr. W., has been fenced off for some time. The name of the former occupant, Waterfront Villa, A Student Residence, is still attached to signage and to the building itself. Previously, the building was the Villa Maria Home for the Aged. As a student residence it was privately run and not part of the nearby University of Windsor. "The University of Windsor never had any ownership or stake in that building or its operations," Lori Lewis, a university spokeswoman, said. In fact, the building – just like numerous homes in the adjoining area – was purchased by the Canadian Transit Company, the company that owns the Canadian half of the Ambassador Bridge, some time ago, and awaits demolition for a new bridge span. "It is located within the Federal (Canada) Ministry of Transportation permit area for the bridge company's second span," the city's chief building official John Revell said. The bridge bought up some 120 properties, had them vacated and boarded them up for demolition. The bridge seeks to construct an entirely new bridge. A bridge company official did not reply to a request for comment.
Local winery sells highly unproductive north shore Lake Erie vineyard land

WindsorOntarioNews.com March 3 2020
After almost 20 years of trying to cultivate almost 200 acres of vineyard, Colio Estate Wines has thrown in the towel. The oldest of Essex County's modern group of wineries that dates from 1980, Colio found it was just too difficult to get good grape crops from vines planted almost literally along the "north shore" of Lake Erie. Ironically, the Essex County wine region is known as "Lake Erie North Shore" and includes 11 wineries. That of course doesn't mean there is inferior local wine product. But certain vineyards, such as those in one area of Colchester immediately north of County Rd. 50, proved extremely unproductive. Colio's president Jim Clark said the acerage "has not performed at all" and likened cultivation difficulties to a "perfect storm" of elements that conspired against grape growing. "Just bad luck, we just couldn't catch a break there," especially in the last several years. The company recently sold the land to an Ottawa-based agricultural land investment company Bonnefield Farmland, which buys property and leases back to growers. "It wasn't for a lack of investment and want … Polar Vortex, Siberian Express, and hail are three things you don't want to talk about when you own a vineyard," Clark said. "We experienced every one of those in the last 10 years." Clark said other wineries have found the immediate area unproductive as well. He said losing the property, despite investing about one million dollars, will not effect the winery's grape supply. He said Colio also has a smaller vineyard near the actual winery site in Harrow and contracts with independent growers for most of its grapes, like most Ontario wineries, and those grapes come mainly from Niagara. "There's not a lot of fruit down there," he said of Essex County. The Colchester property sold for $2.4 million. Meanwhile Colio continues to expand its Thornbury Village Cider & Brewery near Collingwood with a 50,000 sq. ft. addition where it sells Thornberry branded beer and cider in the Blue Mountains region. Colio bought Thornbury in 2016.