---
BUILDINGS, HOMES & REAL ESTATE
---
Next step ahead for massive four tower, 640-unit Huron Church complex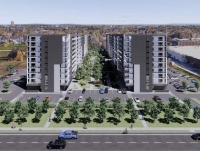 WindsorOntarioNews.com March 24 2023
A massive residential complex that will fill in a long vacant field between University Shopping Centre and Assumption College high school would see four towers, one mixed-use building and possibly another two buildings. The initial four 10-storey buildings would create 640 rental apartments and eight commercial spaces. Vehicle access would be in two places from Huron Church Rd. and one from Tecumseh Rd. W. The developer is University Residential Land Corp., a company of London-based Westdell Development Corp., which has been buying up and developing existing and long dormant properties at the nexus of Huron Church Rd. and Tecumseh Rd W. This includes the existing Ambassador Shopping Centre and the new West Gate Shopping Centre immediately across the street where the new Giant Tiger store is located. News of the development was originally broken by Windsor Business newsmagazine. Westdell purchased the properties in 2020 with the aim of developing or enhancing the four intersection corners. Westdell also plans to open up University Shopping Centre to the small mall it used to be. City staff are recommending approval in a report going to the city's development committee in early April. The two buildings furthest from Huron Churh would be constructed first. Baird Architecture & Engineering says the buildings would be "weighted towards the middle of the site" to reduce shadowing adjacent properties and to create a common park. The two buildings closest to Huron Church would be set back 30 metres from the busy street to reduce sound for tenants. The buildings would also be oriented on an east-west axis to minimize sound and "focus views away from the road traffic."
Image: City of Windsor
---
EC Row Avenue closure for NextStar battery plant draws area business ire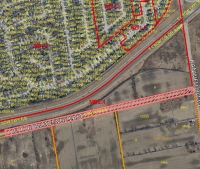 WindsorOntarioNews.com March 11 2023
The city's development committee is recommending the closure of most of EC Row Ave East because of the construction of the NextStar EV battery plant, despite pointed complaints from area businesses. The road portion leads from Anchor Dr. to Banwell Rd., about 900 metres, and is one of two ways accessing the Twin Oaks business park, immediately west of NextStar, the other being Lauzon Pkwy. on the west. The road bisects the plant's footprint, immediately south of the expressway (photo), on land "essential" for the plant's construction, says a city report. The plant, a blockbuster economic development for the city, would create 2500 jobs and put Windsor at the forefront of EV battery manufacturing in North America. The road would also interfere with a future interchange proposed for Banwell at EC Row Expressway. The road has been temporarily closed since last summer. The decision also ends Transit Windsor's Lauzon 10 bus service through the business park, which had a "low ridership." Jamieson Laboratories said the closure would "detour our trucks significantly" and increased accidents at Lauzon could disrupt just-in-time delivery. And there is "significant" traffic backups during peak hours turning from Lauzon Pkwy. Victory Reproductive Care said NextStar construction vehicles "barrel down the road at dangerous speeds" and the Lauzon exit is "very dangerous" partly due to a hill. Trillium Machine said there is also a "cluster" of rush hour traffic at the west intersection and called the service road closure "ridiculous." The city replied that the Lauzon intersection has less than one accident per month and there have never been blocked intersections and says it is considering extending nearby Twin Oaks Dr. with a new truck entrance. It also says its engineering department "has taken necessary steps" to limit construction truck speed and dirt.
Image: City of Windsor
---
City says it's well on the way to fulfilling province's homes request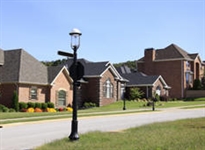 WindsorOntarioNews.com February 25 2023
The City of Windsor will indeed pledge to build 13,000 homes, as per the government of Ontario's request. Ontario housing minster Steve Clark has asked the city to set this target as part of the province's goal of creating 1.5 million new units in the next decade. The province has made the request to 29 "large and fast-growing" communities. No prob, says a city report. "Windsor is currently seeing a record increase in development and is working to process applications as efficiently as possible to help manage new growth and support the provincial goal of increasing housing," it says. "Homes" in this case is everything from traditional detached, semi-detached and townhouses to additional dwellings units (ADU's) like granny flats attached to a house or garage, as well as higher density multi-unit apartment buildings. The city says many of the province's suggested methods to encourage housing are "already in place" such as "expediting housing in priority areas, streamlining municipal approval processes, or promoting gentle intensification." One example is the city adding 1000 hectares for new housing in commercial areas "where it was not previously permitted." It also waived the requirement for parking for ADU's in older core areas. Including new buildings, adaptive re-use and upper storey conversions Windsor has already approved 457 units in downtown alone. There's also a development charge exemption for units in older core areas. The planning department now has a digital application process for building permits and site plan control which "benefits customers." There also is brownfield development – "potentially" 2104 units - and four Community Improvement Plan (CIP) tax incentives areas totallying 51 new units to date. And the new Sandwich South lands near the airoprt add 730 hectares for residential.
---
Tecumseh "Hamlet" plan would see massive residential, commercial
WindsorOntarioNews.com February 11 2023
One of the largest developments in Tecumseh's recent history is a mammoth residential and commercial lands proposal that takes advantage of both the new Next Star EV battery plant and the regional or "mega" hospital – both on Windsor's far east side - abutting Tecumseh - and both of which should be completed or under construction this decade. Called the Tecumseh Hamlet Settlement Area it would be bordered by County Rd. 22 (EC Row) on the north, Manning Rd. on the east, Banwell Rd. on the west and County Rd. 42 to the south. The lands are largely now farm fields with some natural heritage. The plan would integrate massive housing and retail with natural surroundings. A goal is to "deliver a complete, walkable and diverse community, comprising sustainable neighbourhoods through the provision of a wide variety of land uses and building types, supported and enhanced by quality private development and public spaces and amenities," the town says. Public meetings have already been held. Vista Academy secondary school already exists at the corner of County Rd. 42 and Banwell Rd. Expect a combination of high density (up to six storey) buildings, mid density (four storeys) and low density housing, with a sprinkle of retail. There would be a new connection to Manning Rd. and road connections to Lesperance Rd. and surrounding neighbourhoods. A hamlet town centre would have a commercial focus with civic spaces and parks. Initial development – a "secondary plan" - would be concentrated closer to Banwell Rd. The Next Star plant will be located immediately across Banwell Rd. at the southeast corner of Banwell and E.C. Row.
Image: Town of tecumseh
---
City acquiring the former Abars tavern site might displace other "priorities"
WindsorOntarioNews.com January 28 2023
If the city was to acquire the former Abars land, presumably for park purposes, it would have to buy four separate properties owned by two landowners and the cost would be more than the city has on hand for such purchases. The once legendary tavern was torn down in 2016. It sat at the foot of Lauzon Rd. at Rjverside Dr. Councillor Jo-Anne Gignac had sought city staff advice on how best to move forward on acquiring the property. The four properties are all now empty of buildings. Abars was the property furthest west. And next to it was former Edgewater Marine, and east of that several residential properties (photo). The Abars and two other properties are owned by Central McKinlay Intl. Ltd., a Brampton-based firm. The property to the east is owned by an Ontario numbered company. The report says the city can purchase private properties through "negotiated purchase" or expropriation "to provide parkland for the city." The city has established an approximate value for the site but is not disclosing it publically. Negotiation would be the preferred route but if expropriation takes place "significant" additional costs would also be incurred, also not disclosed. The city has a fund of only $575,000 and "no additional funding identified within the 10-year Capital Plan to address such acquisitions." Should the city want to acquire the property it would have to develop a "funding strategy." This in turn could displace "other capital budget priorities."
Photo: City of Windsor
---
District Detroit to transform Comerica, Fox Theatre and Little Caesars axis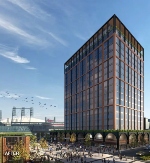 WindsorOntarioNews.com December 19 2022
It's called The District Detroit. And it would transform an area that many Canadians know well – the axis linking Comerica Park, the Fox Theatre and Little Caesars Arena. Olympia Development, the real estate arm of the Illitch organization, which owns the Detroit Tigers and Detroit Red Wings, as well as the Fox and several neighbouring buildings, wants to redevelop this site with several restored historic buildings and brand new ones. Together with developer Related Companies, they would create massive new office, retail, hotel and affordable housing over 10 properties. Six new buildings would be constructed including one on the parking lot between Comerica Park and Woodward Ave (image). Four buildings would be renovated. One new building is the Detroit Center for Innovation, a collaboration with the University of Michigan. The District would fuse office, residential and entertainment creating European style walkable city blocks teeming with restaurants, bars and retail. The Cass & Henry development alone would restore six properties on a single block. The Eddystone Building on Park Ave. just north of the Arena has already been completed. There would be a new office building immediately north of the Fox. And across I-75 a new hotel south of Little Caesars. Other "transformative" office buildings would be built in the immediate area on or off Woodward Ave. The first to be constructed would be 2200 Woodward on the Comerica site. But before work begins Olympia is seeking major tax incentives. Nevertheless, the organization says financial benefits will accrue with $1 billion to the State of Michigan, $700 million to the City of Detroit and $440 million to other taxing authorities. More than 5000 jobs and $500 million in wages would be generated annually. Community groups such as the Detroit People's Platform have questioned the incentives, saying that Illitch has been slow to develop earlier properties and will benefit hugely by keeping the bulk of the growing tax increases over the 35-year period. And Detroit News columnist Bankhole Thompson said the Arena, completed several years ago, received more than $300 million in tax subsidies, "a significant chunk when you consider all of the problems that project faced including not meeting its goal of making sure 51% of work done on site was by Detroiters."
Image: Olympia Development
---
Mary Lambros will redevelop her Walkerville properties on own terms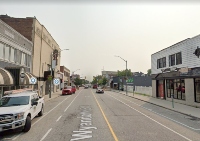 WindsorOntarioNews.com Dec. 5 2022
The woman who owns key property on Wyandotte Street East is biding her time on her own terms on what she plans to do with two of those key buildings. Mary Lambros, a well-known entrepreneur of several businesses including Integrity Group financial planning, owns several properties in the heart of the ever-growing Walkerville business district, one of Windsor's most flourishing. These are the Olde Walkerville Theatre, where she invested $1 million on renovations, the former Monarch Mattress building and adjacent parking lot - both across the street from the theatre - and next door to the theatre, the former NOLA's - A Taste of New Orleans, which closed at the end of a five-year lease Nov. 30. While the Olde Walkerville Theatre is back on track after the Covid shut down, the two storey Monarch building remains empty 12 years after Lambros bought it. "Everybody wants to know what's happening at the Monarch Building," Lambros said before departing on a six week trip to Australia. "It's not for public knowledge yet." Lambros at one time operated Lorelie's Bistro which, under different management, became NOLA'S (check out story in the next issue of Windsor Business newsmagazine). That venue is now empty while being cleaned up and readied for the next tenants. "Everything's on hold until Mary gets back," she said. Lambros operated Lorelei's for eight years until her husband, Andy, took ill and died. Meanwhile, Lambros is biding her time with the Monarch building where there is room for two retail outlets on the ground floor and lofts upstairs. "I haven't rented out the upstairs yet because I didn't want to deal with people in and out of the building at this point because I have enough to deal with." But she doesn't have to rent out any of those buildings if she doesn't want to. "I'm in a very good financial position to be able to sit on it for a year if I want to and I could flip it in two weeks if I wanted to."
Photo: Google Street View shows Monarch building on right, adjacent parking lot, Olde Walkerville Theatre and former NOLA's on left.
---
Basketball team status justifies more than $2400 loss per game, city says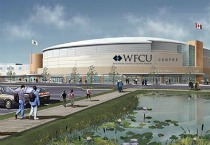 WindsorOntarioNews.com Nov. 21 2022
The Windsor Express basketball club is renewing its lease with the city from 2023-2025 at the WFCU Centre. The team has been playing there since the 2012-13 season. Average attendance has continued to increase despite two seasons when play was interrupted by the Covid pandemic. In 2012-13 attendance averaged just 644 but last year, in an abridged season, it was 1224. However, only 43 per cent of attendance paid, the rest had complimentary tickets – 9062 of 15,915. During the first season 77 per cent of tickets were paid. Paid tickets have decreased yearly, with the least number in 2018-19 at 31 per cent. The new three-year term will provide an option of another three years, should city council approve. The city charges $3500 to the Express per game which includes floor conversion, event staff and game day box office. The city derives a $1.05 ticket surcharge. The City has the right to request a change of up to two games per season for major events. The team has priority for scheduling playoff games subject to already scheduled events and Windsor Spitfires playoff hockey games. The city splits concession revenue 50 per cent with the team. In the 2021-2022 season the city lost a net $31,683.34 or $2,437.18 per game. Similar losses are projected over the next three years. The city would need to charge $7200 to recover all direct costs. While the city loses money it justifies the cost by the "benefits related to employment and recreational opportunities for the community that are associated with the team's operations." As well, "a professional level sports team enhances the sense of community experienced by the residents of Windsor, provides family-friendly opportunities and helps to attract people from Essex County and beyond to attend events at the WFCU Centre."
---
Farhi tower would be a blockbuster signature building for downtown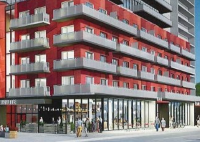 WindsorOntarioNews.com October 6 2022
A long vacant site in the heart of downtown would undergo a massive change that will add a signature tower to the Windsor waterfront. It's the latest plan by London-based Farhi Holdings for Windsor, among land investments met with some skepticism, including the media, when the developer sought to invest in the city over the past decade. The lot is at the southwest corner of Riverside Dr. W and Janette Ave. The 28-storey building would contain 166 residential units and 187 parking spaces in an underground garage. "The proposed height of 85.5 metres (280 ft.) for the residential development offers a higher density built form to accommodate growth in a strategic and desirable area of the City of Windsor," says a planning report. Artist renderings show a red coloured five-storey base topped by a glass tower. It would be one of two towers located on either side of Janette, where there currently are vacant lots. Immediately across the street is the Caron Ave. Pumping Station, to the west Dieppe Tower and the CBC building. To the east Waterpark Place Condominiums and then city properties like the Art Gallery of Windsor and Adventure Bay Family Water Park. "The requested Multiple Dwelling development promotes cost-effective development by redeveloping an under-utilized vacant site," a city report says. The tower is virtually within the city core, providing much needed residential space and adding to a downtown population that could easily walk to the downtown retail and entertaiment district. Says the city, "The proposed development will help to encourage a pedestrian orientated cluster of residential, commercial and employment uses." The zoning change, passed by the city's development committee, must now go before city council. Other Farhi Holdings include the massive redevelopement of former GM Trim Plant lands on Lauzon Rd. with 101-unit single family upscale homes, seven six-storey condo-style rental buildings and two commercial parcels of almost three acres available next to the WFCU Centre. Farhi also owns the 333 Riverside DR. W. - the Double Tree by Hilton tower - and 369 Riverside Dr. W, a remaining riverfront undeveloped 31,000 sq. ft. lot across Church St. from the Art Gallery of Windsor.
Image: City of Windsor
---
City gives more than $300K for former problem-plagued near eastside site
WindsorOntarioNews.com Sept. 23 2022
A residential complex is being planned for Windsor's underdeveloped near east side on what had been the home of a major "eyesore." But first the developer of the vacant lot at 669 Tuscarora St. has been notified he will be receiving public funding to carry out an environmental review and remediation, along with a tax break for several years on additional city taxes from the building's increased assessment. The almost one-acre site used to hold the City of Windsor's Social Services building, finally demolished in 2020. It's on the corner of Louis Ave. about one block south of Wyandotte St. "on the periphery" of downtown, says a city report. At one time the land contained a school and over a century ago residential homes. The developer, a numbered company, is owned by Rio Aiello of Dior Homes. He wants to construct a three-storey 27-unit residential building. He has already received site plan approval. The infill development qualifies for Community Improvement Plan (CIP) "brownfield" assistance because it is helping rehabilitate an older area and provide new housing. The property will receive a combination of environmental study grant, tax assistance and brownfield redevelopment grants for a total of just over $313,000. The former social services building was abandoned in 2005, and in years since became the site of voluminous graffiti, vagrancy, prostitution and drug use. Fed-up neighbours in 2017 organized a petition to have the city take action on it. But a city building department official said the city had no power to order demolition unless the structure was physically dangerous, which it wasn't.
Photo: Google Street View
---
Funds to add second floor apartments
WindsorOntarioNews.com Sept. 8 2022
The city will offer funding so that more apartments can be created on top of local storefronts and other businesses. City council this week passed the change. It will provide a $2500 grant to property owners for every new residential unit up to $50,000 per property. This fits with the city's increase emphasis on resuscitating and injecting energy into older neighbourhoods as well as community "densification." As well, the city will provide a 100 per cent grant to pay for increased property taxes as a result of building improvements in local business districts. It's designed to "encourage the redevelopment of vacant or underutilized property." Finally, the city will expand the areas of business disticts under its so-called Main Streets initiative so that side streets, for example, are also eligible for incentives. The idea is to bolster areas that "would have a positive impact on supporting the Main Street and surrounding neighbourhood." The city already has $1.2 million allotted for grants. Up to now the city has allocated funds for "façade improvements." A minimum $3000 is for beautification like replacement of signage, lighting, awnings, cleaning and painting, removing security bars. And up to $30,000 for restoration (repointing, restoring original windows and doors, accessibility) and replacement of windows and doors lost or deteriorated beyond repair. The city matches 50 per cent of costs. Up to $60,000 can be given for a building with multiple storefronts. Repairs can also be for the side and rear of buildings that are "visible from an adjacent street, public right-of-way or park and as long as the storefront/facade facing the Main Street is improved at the same time."
Photo: City of Windsor
---
West end John Muir Branch library earns unusual number of awards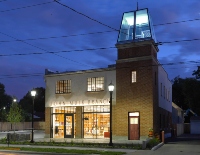 WindsorOntarioNews.com August 24 2022
The John Muir Branch library may be unique in winning so many awards for historical redesign. The building, former Windsor Fire Hall Number 6, on Mill St. just south of Sandwich St., has won four architectural awards. These are the 2019 Lieutenant Governor's Ontario Heritage Award for Excellence in Conservation for exceptional achievement in conserving Ontario's Heritage, the 2020 City of Windsor Built Heritage Award for Heritage Conservation, Adaptive Reuse & Honour, the 2021 Ontario Library Assoc. (OLA) Library Building Award, and the 2021 Canadian Association of Heritage Professionals (CAHP) Conservation — Architecture Award of Excellence. "It is very unusual to receive this many awards or attention as this project has received," Joe Dattilo, the city's project manager on the $5.5 million restoration, which reopened in 2019 as a library in Old Sandwich Town. "We would be fortunate to have one award." The building was also featured in an international architectural publication. The rebuild consisted of the firehall, dating back to earlier last century, and a horse stable dating to the 19th century. The architect, Jason Grossi of Windsor, carved out the main building with an atrium, skylight and converted the fire hose tower (yes, they actually hung hoses there to dry) to an observation deck with a night-time beacon. The second floor has a walkway, on a slight incline, connecting to the revamped horse stable. The building's original brickwork was used and crews found on site the sandy soil from which the original mortar was made. "We started using it and sure enough it was an exact match because we did an analysis of the sand in the mix and it was amazing, stunning," Dattilo said. Meanwhile, they also found some of the original flagstones used in the ramps of the Ambassador Bridge. "These bricks were just stacked and scattered," he said. Crews incorporated them into a front square. "The path to completion was long and challenging to say the least," the official said. "Almost daunting at times. However, looking back now with the awards in place and the positive feedback received, brings a sense of accomplishment for the whole team and the city."
Photo: City of Windsor
---
Average house sale profit dropped $206,000 between February and July
WindsorOntarioNews.com August 10 2022
Down down down sales go. And with them the massive loss in profits a home seller would make this year compared to last year. Since Spring – usually a time when house sales start gearing-up – the opposite has happened as the real estate market in Windsor-Essex and elsewhere in Canada are seeing major declines. According to the Windsor Essex County Association of Realtors' July stats, only one month this year saw sales gains compared to the same month last year – February - with 549 sales compared to 504 in 2021 (January had 416, down 20 but that is January, traditionally the slowest month for sales). Meanwhile, March saw 698 sales compared to last year's 735, April 586 from 723, May 583 from 733, June 545 from 756. But the most precipitous drop happened last month – 393 compared to 666 in July 2021, a 273 difference. That's a drop of almost 41 per cent. Sales might have been down but market activity was up with 1305 listings compared to last year's 1054 or 24 per cent. Also, bad news for those selling but excellent news for those buying, was the major price drop. The average price reached a peak in March at $723,739 (compared to $535,708 the year before) and then has been dropping ever since, to $607,704 in June and $557,989 in July. That's a difference of only $11,454 from July last year. Compare that to the difference year over year in March which was $188,031. Or even February which was better still at $217,651 - a pocketed difference of $206,197. Most sales – 113 – were in the $420,000 - $549,999 price range, followed by 76 in $550,000 - $699,999 and 63 in $360,000 - $419,999. Only one house sold in the cheapest range $60,000 - $99,999 and nine in the most expensive $1.4 million-plus range. Year to date the $420,000 - $549,999 range has seen the greatest number of sales at 947 followed by the $550,000 - $699,999 range with 926. House prices $1 million-plus have seen a total of 362 sales.
Graphic: Windsor Essex County Assoc of Realtors
---
Tarion gets yet another drubbing
WindsorOntarioNews.com July 27 2022
Tarion, the Ontario government's sometimes controversial non-profit agency that administers the province's new home warranty program, has come in for another drubbing, this time by a consumer activist. Barbara Captijn of @Reformtarion recently attended the agency's annual public meeting. She wasn't impressed. "After two scathing independent reports," Captijn writes in the Toronto Sun, this was a chance for Tarion "to show consumers if it has made measurable progress in consumer protection." Tarion is tasked with providing compensation when homebuilders don't live up to their contractural obligations. First off, Captijn writes, Tarion's board was not present at the meeting. "The internal ombudsman wasn't there, as was the case in previous years; ditto for the so-called 'consumer advisory council,' which is supposed to advise the board on consumer issues," she says. What's more, the company hired "an external moderator" who had no ties "or knowledge" of what Tarion does. The best the agency could do was have its VP finance deliver a pre-recorded video message but wasn't available for questions after. Moreover, those attending could only raise questions about general policies, not their own home construction issues. Questions that were raised included: why does Tarion not allow consumers to record inspections in their own homes, the role of the internal ombudsman, why Tarion pushes consumers to accept cash settlements instead of fixing building defects, Tarion's financials and the board chair's compensation. Tarion oversees $750 million in investments. "There should be real consumer advocates on Tarion's board, people who understand the consumer experience with poorly built new homes," Captijn writes. This, she says, is ironic given the PC government's touting of a "complete overhaul" of the agency.
---
Westside residents say, no sidewalk but finish topping the road, please
WindsorOntarioNews.com July 13 2022
Many people want sidewalks for safety and convenience. But residents of a westside Windsor street are adamantly against them. The neighbourhood was constructed over a decade ago by South Windsor Properties Inc. But for some reason sidewalks were never installed, contrary to a subdivision agreement. Now residents are being told a sidewalk on the west side of the street is to be built. Alarmed, all signed a petition against it. That included residents on both the west and east sides of the 2200 block of Roxborough Blvd., immediately south of the South Cameron Woodlot. Many have now lived in the area for years, landscaped their properties, and are happy with the aesthetic look. And the woodlot at the end of the street provides ample recreation in lieu of walking on a concrete sidewalk. City officials are puzzled why the developer never constructed the sidewalk. But that's besides the point to residents. As one, Nick Vincelli, wrote to city hall, "Our homes have had landscaping completed including sprinkler systems etc. Sidewalks in front of our homes will take away from the aesthetics of our properties and likely lead to a devaluation of our homes." Neighbours also say a sidewalk would take away from the "green space" of home landscaping. Said Nadeem Javed, "we all want to preserve our environments and don't want to shrink green areas by putting concrete unnecessarily." The resident also cited increased parking taking away from the tranquility of the street, which is mostly "secluded with minimal traffic and closed at both ends." The city also wants to install curbs and catch basins and a final layer of road asphalt. That, say, neighbours, is long overdue and welcome.
Photo: Google Street View
---
Proposed residential threesome would fill noticeable Lauzon Parkway gap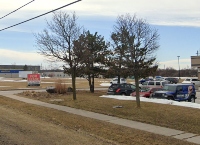 WindsorOntarioNews.com June 29 2022
A three-building residential complex could infill Lauzon Parkway's east side between Hawthorne Dr. and Enterprise Way or just south of the Zehrs shopping plaza at the corner of Lauzon Pkwy. and Tecumseh Rd. E. The area is currently vacant between otherwise commercial properties like the plaza attached to the John Max bar and Goodyear tire outlet. JBM Capital is proposing the development and seeking a rezoning change from mixed use/commercial for 2601 Lauzon Pkwy. There would be three, four-storey buildings with 23 units in each as well as 88 parking spaces. A city planning report calls the land "underutilized" and therefore the project "promotes intensification" a city goal to lure more development within existing urban areas rather than create new suburban sprawl or encroach on agricultural land. The development would also spur badly needed "residential growth." The proposal offers a form of housing "appropriate in terms of range and mix, and will meet the social, health and well-being of current and future residents," says the city report. Existing infrastructure, "active transportation" such as sidewalks and transit already exist in the far east side neighbourhood. The "medium profile" development is also close to many existing commercial services including a gym, grocery and restaurants. Traffic access to the site would be via Enterprise War or Hawthorne Dr.
Photo: Google Street View
---
Tower would transform west end
WindsorOntarioNews.com June 6 2022
The site of a once sprawling west end bar, destroyed by fire and the land left vacant for years, could see a multi-use residential tower which would transform the far west end. The northeast corner of Sandwich Street and Chappell Ave., immediately north of Tim Hortons, could see an 11-storey mixed use building including 150 affordable housing units. The Volmer/Fahrhall industrial building is across the street. There are other industrial buildings in the immediate area, on the far west side of Sandwich Towne. But there is also housing along Sandwich Street. The applicant is Khurram Tunio of Tunio Development. There would also be two retail spaces. The proposal is going before the Development and Heritage Committee. A city administrative report says that while the closest bus stop is on Prince Rd. and Peter St. 450 metres away – and therefore "outside of Transit Windsor's 400 metre walking distance guideline to a bus stop" – the city's new transit master plan "will introduce a new secondary route along Sandwich Street in the area of the subject lands and will likely site a bus stop on Sandwich Street at Chappell Avenue, thereby providing a direct service to the proposed development." The development is timely for another reason. As part of the Sandwich Street Reconstruction Project new bike lanes and parking are proposed for both sides of Sandwich St. in the immediate area. Public consultation locally found the development had "overall" support. As for filling those two commercial units the local BIA suggested a fine fit would be a grocery store, badly lacking in the west end. Planning staff have endorsed the proposal.
Image: City of Windsor
---
April home sales down reflect more inventory; average price $692,759
WindsorOntarioNews.com May 5 2022
The number of house sales dropped 18.95 per cent in April compared to a year ago but all other local real estate trends continue upwards. In fact the drop in sales was a function of an increase as well – more homes being on the market. "There's a little more inventory so people had more choice," Elica Berry, president of the Windsor Essex County Association of Realtors (photo) said. It's just a slight calming of the market" adding she didn't think "it's going to last too long." In fact market activity (listings) were up almost 13 per cent with 1074 more homes on the market, The accumulative number of homes went from 546 in January to 3384. There were 586 sales last month. The average price was $692,759, up 20.69 per cent from a year ago. Year to date the top price range was houses between $420,000 and $549,999 with 550 sold, next was $550,000 to $699,999 with 537 sold. Berry said pandemic restrictions had ended and open houses are pretty much back to what they were pre-pandemic. In other words, no masks, gloves, doffing of shoes and sanitization. Though a seller can ask for it Berry hasn't seen requests. She said the number of people bidding is about the same, and she had 10 and seven on two houses this week. "Even if there's one offer the price is way over asking," June 20 and Sept. 30 are the two busiest days for closing, June because school is out "and people want to make their changes." And Sept. 30 because vacations are over and "they're settling in for the rest of the year."
---
Is tax on home sales around corner?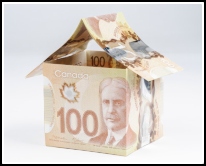 WindsorOntarioNews.com April 25 2022
Beware a home equity tax. That's a tax the government would slap on the proceeds from the sale of your home. Up to now, or at least since the 1970s, proceeds from the sale of a home have always been tax free. But the Canadian Taxpayers Federation (CTF) sees the possibility of government introducing such a tax based on a study which specifically recommends such a tax. Kris Sims, CTF BC director, says the Canada Mortgage and Housing Corporation (CMHC), a Crown corporation, for the second time, has put money to the tune of $200,000 (the original amount was $250,000) into a study by the University of British Columbia's Generation Squeeze group. Sims says the group is "pushing" for a "big" home equity tax. In their own words, the group recommends targeting "housing wealth windfalls gained by many homeowners while they sleep and watch TV." The federal government has denied such concerns by the CTF and others in the past calling them "horrible reporting." But Sims is undaunted. "Nearly half a million dollars for something the government vows it will never do? That's like buying a backyard swimming pool when your apartment is on the 10th floor." Sims says if the government isn't serious about such a tax at best the studies are a "a frivolous waste of $450,000 in taxpayers' money. At worst, it's damning evidence that the Trudeau government is trying to tunnel taxes out of Canadians' homes." In email correspondence dug up by the CTF the UBC professor in charge of the study, Paul Kershaw, in reference to the tax, told a CMHC official "We are definitely serving as a punching bag for many as we work to make the politically impossible (now) possible (sooner than later)." Despite government denials Sims asked that if Ottawa isn't planning to introduce such a tax, "why does his government require homeowners to report how much they made on the sale of their homes to the Canada Revenue Agency?"
Photo: Canadian Taxpayers Federation
---
For some, rent-to-own may be solution in a tight, high-priced housing market
WindsorOntarioNews.com February 20 2022
In an escalating price housing market where once rather affordable homes - even in Windsor-Essex - are becoming increasingly out of reach, rent-to-own may be the answer for a certain group of buyers. The idea is exactly as stated: you pay rent for a number of years until you have sufficient cash to buy the house you're renting. "We have seen an increased interest from people in Windsor," the Barrie based company, established in 2015 by Brandy and Tom Mullen, says. "Sprout Properties has helped dozens of families in 2021 who would have otherwise been unable to get into the market." The couple work with a team of real estate professionals including local mortgage brokers, realtors, lawyers, and credit repair specialists. Sprout buys the home and works with the "tenant buyer" to eventually purchase it. There is a second "option" payment credited towards the purchase price. "We work with a mortgage broker to work backwards to identify what people are missing in order to qualify for a traditional mortgage and determine what they need to save typically over a two-three year term," Tom Mullen says. Minimum household income to qualify would be around $60,000 or one-fifth the house price. The downpayment is three per cent. Sprout holds the mortgage until the tenant buyers qualify. "We determine the future house price at time of purchase so our tenant buyers know what they will be paying in the future - that's how we make our money," he says. "The way we do this has worked out well for both parties as the tenant buyers typically improve the property and end up with equity in it when they buy." Tenant buyers remain in contact with Sprout and mortgage brokers "to help keep them on track," he says. While the program may have various upsides, it doesn't avoid bidding wars. Mullen says the company sends tenant buyers "shopping (with) highly skilled local realtors to help us find deals on or off market."
Photo: Sprout Properties
---
Longtime east riverfront eyesore to finally get heritage makeover
WiondsorOntarioNews.com January 27 2022
The large hulk of an abandoned industrial building that has dominated an east riverside site for years is finally getting a makeover. And by the company that owns it as its new HQ. You'd never know it from the boarded-up appearance but the building at 10150 Riverside Dr. E., next door to Sandpoint Beach, actually has architectural significance. The 1928 four storey art deco edifice is listed on the city's heritage register. Currently owned by Southwestern Sales, a longtime local aggregate company, the building was originally the home of Monarch Liqueurs and then W. L. Webster Manufacturing office and industrial shops. Southwestern Sales also owns two adjacent properties to the west. According to a city report the owner plans to restore the building in two phases. Southwestern has contracted with local architect Jason Grossi of Studio g+G Inc. The first stage is to demolish a shed alongside the building that was built later. The delipidated nondescript one storey addition is also on the heritage register because all "secondary buildings and structures more than forty years old are included in the Windsor Municipal Heritage Register unless otherwise stated," says the report. The shed has been causing drainage issues affecting the main building. Removing and replacing it would allow proper restoration, city heritage planner Kristina Tang said. The smaller replacement would be designed to have similar heritage features. Southwestern's current offices are in a strip plaza on Lesperance Rd. The company has an adjacent East Windsor dock and a West Windsor dock on Detroit St. It also has docks in Kingsville, Sarnia and Sombra. Sean Fry, the company's executive director, said it's too soon for Southwestern to comment on the project.
Photo: City of Windsor
---
'Junction' redevelopers also renovating next door former 1950s UI building
WindsorOntarioNews.com January 12 2022
The same group redeveloping the former streetcar bars on University Ave. W. also wants to turn an adjacent former government unemployment office into a modern set of office suites. A numbered company on behalf of Toronto-based AIPL Holdings Inc. was approved for a tax incentive package by city council last month. It also received a grant to improve the gray tired looking 1950s era façade. The two storey 33,000 sq. ft. building at the corner of University and Elm dates from 1953 and is on the city's heritage register. AIPL wants to clean the brick, remove white paint to expose the original brick, add new windows, ambient lighting, replace metal grills with glass blocks and add a new canopy at almost $650,000. Council approved the maximum $30,000. And the group got a tax incentive under a Community Improvement Plan (CIP) for University Ave. and Wyandotte St. approved last year with an aim to "build a vision for the corridors connecting the downtown to the University of Windsor that inform a land use concept, transportation concept and enhance the surrounding communities." The city provides an annual grant of 100 per cent for any increase in municipal taxes after the completed project is reassessed, for five years. That works out to just over $38,000 annually. Meanwhile the same numbered company acting on behalf of AIPL this week won the nod of the city's development and heritage committee to receive similar incentives for one of two properties on the adjacent car barn site, the "east barn" known as the Junction building based on a former commercial use. It was built in 1896 and since the 1950s was used as a roller rink, toy and radio equipment distributer, Kerns contractor and most recently the Junction restaurant-entertainment space. Its undergoing final heritage designation. The facade requires brick cleaning and restoration and partial demolition and reconstruction of a south addition. The work totals $1.3 million and the city would give a facade grant $30,000 and CIP tax grant of $24,422 for five years. It could be approved for 10 years if designated a "Catalyst" project including if 20 per cent of space is used for affordable housing. City council still needs to approve.
Photo: City of Windsor
---
A'burg's former House of Shalom to become upscale loft condominiums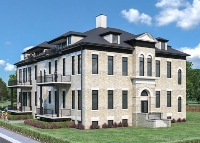 WindsorOntarioNews.com December 22 2021
The one-time House of Shalom youth centre and former St. Anthony School is being converted to upscale condominiums, The Lofts at St. Anthony. Jones Realty of Amherstburg has begun gutting the inside of the 1911 building on Brock St. in the centre of town, across the street from St. John the Baptist Church. The building operated as a school until 1972 and then it was home to the House of Shalom until 2020. Jones "recognized the beauty and potential of the building as loft-styled condominiums, preserving the historic look and features while modernizing the inside with amenities necessary for today's lifestyle," according to a company description of the property. The Rosati Group is undertaking restoration and redesign. Jones Realty CEO Mackie Jones says the interior classroom walls have been taken down. "All of the original brick, the stone, is in there, all the original hardwood floors. Once we ripped all the carpet out it's just beautiful," she told WON.com. There will be four floors including the basement and the former attic. Of the latter "it's massive," she says. The building is designated heritage and the developer has to respect those historic details. Rosati says most of the heritage elements will be kept such as exposed masonry corridors, hardwood floors, wood trim, exposed brick, "soaring ceilings, tall windows and high-transomed doorways." Features also include rough-faced natural stone, round-arched windows and cornice detailing. "The only things that we are changing is adding windows to the roof because we can use that space up there," Jones said. There will be 14 units altogether with prices in the $500-$600,000 range. Jones says the building, The Lofts at St. Anthony, is already being marketed through the website liveatthelofts.ca. The realtor is John D'Alimonte at RE/MAX Preferred Realty Ltd.
[UPDATE: Dec. 24/21: The Catholic Diocese of London sold the building. Here is what diocese spokesman Matt Clarke said: "It was built by the Catholic church as a school in the early 1900 and was operated as such until it closed in the early 1970s. It was then sold for a nominal amount to a local charity to operate as a Youth Centre/House of Shalom. When the charity moved to another building, we exercised our option to take back possession and decided to sell the building and that deal closed earlier this year. The funds from the sale stay in the local community." ]
Image: Rosati Group & Jones Realty
---
Retail, recreation and a new hospital make South Windsor the place to be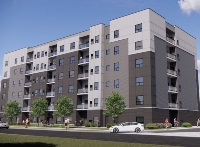 WindsorOntarioNews.com Nov 19 2021
It might be surprising to learn that this is the first major residential development to take advantage of the big box retail and entertainment offerings of south Windsor. But that's what HD Development Group is touting to attract residents to its $100 million Trinity Gate Condominiums project. "We're starting on phase one," HD owner Haider Habib says. According to the project's website, the development emphasizes the convenience and charm of the south Windsor location. "Here's your chance to own a new luxury condominium in sought after South Windsor," it says. The condo project, in three phases, will be built at the corner of Walker Rd. and Ducharme St., just east of Hwy. 401 and a block south of Provincial Rd., where Cineplex Silver City, Lowes, Costco and numerous other big box and commercial plazas are located. That burgeoning retail has been taking shape for well over a decade yet nearby residential offerings have been slim to non-existent. "The site for this exciting development was selected because of the incredible location," the project's website says. The project was originally known as Castle Gate Towers Inc. Now HD has rebranded it and is marketing the mixed use residential and commercial property. Commercial will form the part of the first floor of the Tamina tower, the building closest to Walker Rd. There will be 10,000 sq. ft. of leasable space. Meanwhile there will be 226 condo units over the entire three buildings. In fact, HD is promoting the area as a self-contained community and despite its suburban location, services and recreation are right outside the door. "Within a master planned community, it is in walking distance of parks, walking trails, splash pad, restaurants, shopping, entertainment and Talbot Trail elementary school. One does not need to own a vehicle to enjoy all this community has to offer!" The location is also close to YQG Windsor International Airport, the new mega hospital and of course Hwy. 401. Typically, the development features a "contemporary" style 58-unit, six storey building clad in brick, stucco, siding and stone. HD's Habib has been in the development business 25 years. Other HD projects are the $80 million Rockport St. @ Talbot Trail, an 80-unit detached custom home development and Village South Condominiums, a $10 million, 20 unit, three storey rental building.
Image: HD Development Group