---
RESTAURANTS
---
From Nico Ristorante to Nico Taverna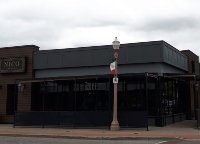 WindsorOntarioNews.com June 2 2023
Remember Nico Ristorante? Lots of people do. In fact, Nico had carved out a niche for itself as a rather chic restaurant among the wave of Italian restaurants that opened on Erie St. (Via Italia) in the late 1990s and early 2000s. Owner Nick Politi had been at that corner of Erie and Elsmere earlier than that under a different name. His history on the street actually goes back to, with his cousin, taking over Il Gabbiano. But in 1997 Nick moved out on his own and the 48 seat – amazing it had that many seats! – cozy restaurant was the perfect space for intimate dates or dinner with prized guests. Politi was there 20 years before up and moving, in 2018, down the street to the former Brigantino's, corner of Howard and Erie. Nick says he wanted a bigger space – "we were turning away a lot of people especially on weekends" – a bar and a wood-fired oven. Now there's 100 seats inside and 35 on the patio. You might not even recognize the corner the building has been remade so much with a sleek and contemporary brown, black and gold finish. Inside it's "mid-century modern" with a 1950s-era blue on the bar stools and surrounding Edison lights. Politi put $800,000 into the renos. The new oven allows for more grilled meats, fish and a separate pizza oven allows him to sell "pizze" for the first time. Politi says he likes to and play classic French, Italian and American films silently in the background, something diners kind of get a kick out of. He also plays vinyl records. The name change? "I didn't want it to be intimidating," Nick says. "I don't want people to worry that it's too pricey or high end." As well, he wanted to pay homage to the once Grand Tavern which used to be on the site. In fact the tavern is where his parking lot is now. "I thought that would be kind of cool."
---
You'll have to drive almost three hours to eat at one of top 100 restaurants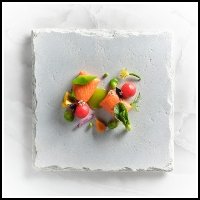 WindsorOntarioNews.com May 17 2023
You'll have to drive 283 km – that's almost three hours – to dine at the closest resto to make Canada's 100 best restaurants for 2023. That's Langdon Hall (photo), in Cambridge which comes in at Number 7. "Seasonal regional cooking doesn't get much closer to the source than this," the judges say. "Many of the restaurant's ingredients are procured from the kitchen gardens and surrounding Carolinian forest. Chef Jason Bangerter's terroir-driven cuisine isn't dogmatic, though, and wild Coho salmon is happy to partner with a pistou sauce and simple summer vegetables, gently poached and served warm. Classically rooted cooking transforms even the humblest vegetables into items of desire, aptly demonstrated by a tasting menu available for vegetarians or vegans. Sauces and soups are always beautifully judged." The next closest is Restaurant Pearl Morissette in Jordan Stn., 351 km away or three and a half hours, depending on traffic. It came in at Number 5. "As it enters its sixth year, the subtly renamed Restaurant Pearl Morissette continues to educe and hone the very essence of elevated dining in Niagara wine country. Ontario-reared chefs Daniel Hadida and Eric Robertson bring their experiences in Paris and rural Belgium, respectively, to their evolved country kitchen. The barn space is agrarian-meets-contemporary-Scandi, the dining room's floor-to-ceiling windows providing a bucolic panorama of the surrounding vineyards, gardens and peach orchard." All the other Ontario restos making the list are in Toronto (heavily dominating) or in Ottawa. Judges consisted of "informed culinary enthusiasts," food writers and critics, chefs, restaurateurs and other food service professionals. Their number is proportional to the provincial population. Judging was based on "the complete dining experience" – service, decor, depth of wine cellar "and above all else" food quality. And post-pandemic, "takeout was thankfully dropped from the list of judging considerations."
Photo: 100 Best Restaurants 2023
---
Windsor cafe celebrates art and artists
WindsorOntarioNews.com April 28 2023
If you were to combine a Mexican-themed café, an artists' space and neighbourhood community centre you'd get one of Windsor's most unique venues – Café Amor & Art at 1464 Ottawa St. Opened during the pandemic in July 2020 the café, known for its wonderful coffee pastries and sandwiches, has become perhaps the best-known arts café in the city. Artists come to hang out and talk, the vibe reminiscent of the famed arts cafes of Paris in the early 20th century, home to Picasso and others. "We are a very unique café," owner and namesake Amor Hernandez, says. While coffee is the mainstay, the restaurant abounds in Mexican themes, from pastries to crockery. Hernandez is originally from Mexico and has long appreciated art and is a writer of short stories herself. But she always wanted a relaxed open space that combines art gallery with an environment to simply sit and talk, art-discussion or not. "We support the local artists," she says. "If artists want to have an art display or bring in pottery or jewelry, whatever is local, we allow that person to come to the café and to sell it here." There's no charge or commission. Fully booked this year Hernandez is now taking reservations to book display space for next year. But central to the cafe is the coffees - the motto is "stressed, blessed and coffee obsessed." The café is open every day except Monday. www.cafeamor.ca
Photo: Cafe Amor & Art
---
Just Falafel moves into Toasty's spot DT
WindsorOntarioNews.com April 14 2023
Almost a year after the much-loved former Toasty's space at 357 Ouellette Ave. (see Dec. 12 sidebar) closed, the site has a new occupant and another unique concept. Just like sisters Stephanie and Vanessa Clark served unique grilled sandwiches so too is Sass Ammar serving up falafels and falafels only, a whole variety of them. He opened Just Falafel earlier this month. He previously owned Shawarma Express at Dougall and Tecumseh which he closed last year. The space will continue to be indoor seating or take out, with a specialty in vegan falafels – eight types. A few are called Naked, Supreme, Avocado, Mexican and Pasta. He even serves falafel without pita, coning in a cup like French fries. With Naked Falafel there's lettuce, pickles, tomatoes, cabbage, parsley, falafel and sauce. "The beauty of it is there's no pita," Ammar said. "And the beauty of the falafel is we just make it while people wait. I don't make the falafel ahead of time." The avocado sandwich obviously comes with avocado and the Supreme Sandwich comes with crispy fries. So far the most popular items have been the Naked and Supreme Falafels. Why the move further downtown and not to another part of the city? "It's basically the banks, the City of Windsor, all the business people, all the lawyers offices downtown…..and it's something nobody has." He says carving a unique menu niche should be a bonus, in this case fresh fast Mideast food and concentrating on one product with several twists. "If you don't make something special nobody's going to pick you up." Ammar also serves soft and fruit drinks, smoothies, protein shakes, coffee and for dessert ice cream. Look for a Facebook page and website soon. Hours are 11 – 7 this month and next month Mon - Fri 11 – 8, Sat 12 – 3 am and Sunday closed.
Photo: Ward 3 Coun. Renaldo Agostino
---
In Windsor area, local pizza chains uniquely dominate over national ones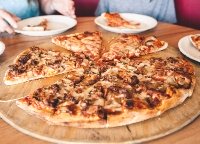 WindsorOntarioNews.com March 30 2023
We all know Windsor pizza is unique but the city and area also is different from other parts of Ontario, and Canada, because of its unique – and highly popular – local pizza chains. Other cities are dominated by big chains like Pizza Pizza, Domino's and Boston Pizza. Yes, we have a few of those outlets. But they pale in significance to the popularity of local pizza chains, with several outlets scattered throughout Windsor and Essex County, and tend to be the go to place for local pizza lovers. These include Naples, Capri, Armando's, Antonino's, Bull's Eye. "Windsor's pride in its one-of-a-kind pie has shaped the city's pizza landscape," The Food Network says. "Rather than big international franchises, Windsor is dominated by independently owned pizzerias and local mini-chains." Sham Ilishya, an Armando's franchisee, says there is a local pizza culture that doesn't exist anywhere else, and which favours local over national chains. "With this many local chains in particular they have the market share compared to Domino's and Little Caesars." Antonino's Original Pizza owner Joe Ciaravino says locals prefer the quality of the product and when you have the best pizza anywhere people are going to gravitate to the real thing. "We have very low penetration and I'll argue the lowest penetration in the country for national chains," he said. "We are one of the few areas where national chains close or downsize outlets and it's because the competition by the local pizza operators is frankly so good." While the chains keep expanding – Armando's and Antonino's both recently opened new outlets – they are the macro version of Windsor pizza culture. There are numerous standalone pizzerias which serve-up the same distinctive pies – with trademark flour and cornmeal dough, sweet and spicy sauce, canned mushrooms, shredded pepperoni, and a crust not too think or thin - and just as popular. Think Sam's, Arcata, Sarducci's and Golden Crust. They could probably easily expand and be just as popular.
---
Pizza chain "here to stay" at site of previous LaSalle resto turnovers
WindsorOntarioNews.com March 16 2023
Armando's, one of the area's long time venerable pizza chains, has opened a new location at a corner that has been high in visibility but also in turnover of previous restaurants. But with the signature Armando's brand "this one's here to stay," franchise owner Sham Ilishya says. The restaurant had been home to Roma's Pizza and J.J. Roma's Restaurant in a newish building on Front Rd. at the corner of Reaume Rd. just by Turkey Creek, effectively marking the entrance or exit, to LaSalle's traditional business district. Ironically, Armando's relocated there from the town's newer business district along Malden Rd. because Ilishya said the Front Rd. location has "better exposure." Ilishya, who has been with Armando's seven years and also owns the Essex franchise, closed the long time Malden Rd. location, which now sits empty and is up for sale. Asked why he thought previous restos didn't survive in the Front Rd. space, Ilishya said it's name recognition. "To be honest with you I think it's just the branding that helps the most. It's really the brand and the quality of food." Armando's has 10 locations in Windsor and Essex County. Ilishya also likes the fact the new site has ample dining space. The Malden location closed dining pre-Covid. "We just thought we'd do better without it but that's what people want," he said. The Front Rd. building has room for 68 seats. While the pizzeria opened Feb. 9 the inside dining starts in a couple of weeks. This brings to three the number of pizzerias along the still busy commuter route between Amherstburg and Windsor, dovetailing on to Ojibway Parkway. And it should give a boost to the old business district which has struggled in recent years against the newer Malden Rd. town centre. Another boost is the Town of LsSalle's Small Coast Waterfront Experience, a grouping of parks and recreation facilities along the Detroit River with the $6.5 million Event Centre on Front Rd. recently completed.
---
High profile DT resto still not open
WindsorOntarioNews.com March 2 2023
While there has been a lot of news lately about new restaurants opening on downtown's one time but depleted dining thoroughfare, Chatham Street, one major city centre address touted for a reborn restaurant remains glaringly closed. It's the former City Grill and one time Birks building at the corner of Park St. W. and Ouellette Ave. Vito's Pizzeria had installed signs – "Vito's Pizzeria on Ouellette" and Vito's To Go – Italian and BBQ Takeout" - in the building's windows last summer, seemingly on the verge of opening a prime downtown location. The front façade had also been altered with a contemporary overhang. But nothing has happened since. Vito's has long been a highly popular gourmet restaurant in Walkerville and it therefore made sense to parlay the brand into the downtown core at a high-profile location. Owner Vito Maggio purchased the building back in 2021 from City Grill Holdings for $1.26 million. The City Grill was an upscale dine-in steak, seafood and pasta restaurant headed by Matthew Komsa. In 2017 he converted into an event destination for corporate groups and receptions. Komsa ended up closing that but said at the time finances were not an issue. And more recently there was anticipation that Vito's would finally breathe new life into the one-time high profile dining spot. WON.com tried to contact Maggio for an update but has not heard back.
---
Is 'swicy' on the restaurant menu?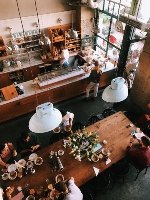 WindsorOntarioNews.com February 15 2023
Is swichy food on the menu? It's a new restaurant taste that combines sweet and spicy. And forget about something just being spicy hot; diners increasingly want flavour. For example, Sachili is a brand that pumps up chili's flavour rather than heat. It's one of several dining trends to look for in 2023, according to Restaurants Canada. And, despite inflation, as more diners filter back to restaurants post-pandemic they want new experiences. Restaurants aren't just serving up taste but transcending it "to engage other senses." Expect more physical atmosphere, such as unique ways to eat certain foods. Or theatrics, like dining in the dark or musical-food pairing. There will be more non-alcoholic drinks on the menu or at least mocktails as trends show more young people eschewing alcohol and with tighter Health Canada warnings. Brands are "taking the stigmas away" by creating delicious non-alcoholic drinks. And, yes, sometimes reading a menu is like reading a book. By offering so much to choose from it's hard for diners to select. So restaurateurs are condensing menus, which also works for them because ingredients due to inflation have become so expensive. "Condensing menus help restaurants speed up and simplify their delivery and take-out processes and lessen pressure in the kitchen when there is a shortage of cooks to hire," the association says. Diners still haven't returned in their frequency pre-Covid. Some restaurants are adapting by finding alternative revenue sources, like pop up stalls at fairs and markets. One company, Too Good to Go, even provides restaurants a way to sell food not sold in-house.
---
Major upgrade to Ford City German club
WindsorOntarioNews.com January 30 2023
Windsor's only authentic Germany biergarten and banquet hall is undertaking a big makeover to enhance its curb appeal. The Heimat Windsor Banquet Centre is applying for city grant and tax incentives for the substantial upgrade to its otherwise nondescript two-storey exterior, a 1950s era block building which up to now has had simple window awnings. Instead the makeover provides more Bavarian flourishes with themed signage on the Drouillard Rd. and south facdes – facing its patio – and new lighting above three-dimensional lettering and a board sign. The demolished block windows result in a more open look. And there will be Bavarian themed flower boxes and shutters. Heimat has been a mainstay for Oktobertfest and Carrousel of the Nations Bavarian Village festivities, with a 125-seat patio and 150 seat banquet hall. There's also a 35 seat Bierkeller for smaller groups to watch sports or for private parties. The club's name? "'Heimat' means a place you feel at home," the business' web site says. "All of our special events are centered around keeping tradition alive and giving the German community a place to enjoy some events like back home." After the demise of the Teutonia Club in central Windsor several years ago it's the only remaining German club in the city. The city says the building's improvements will also continue to enhance the Ford City neighbourhood, and its "vibrant main street" Drouillard Rd. being its commercial spine. City funding comes under the Community Investment Program (CIP), instrumental in helping revive older inner city neighbourhoods. The club would receive just over $31,000 in grants while the owners invest almost $114,000, a grant-to-investment ratio of $3.65.
Photo: City of Windsor
---
New entrants gear up for major University Ave. redevelopments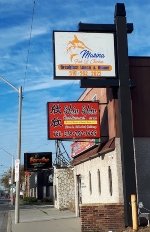 WindsorOntarioNews.com December 9 2022
The latest in a string of restaurants at two locations – a sort of minor restaurant row – have opened in the 900 block of Wyandotte St. W. Both are run by experienced restaurateurs and have operated or still operate restaurants in the city. And both expect to get in on the ground floor of a couple of major developments slated for the area. One is the complete revamp of the wide-lane and underused University Ave W. with a city plan for beautifying the street. The second is the immense block long property across the street, the former Grace Hospital site, which is to be redeveloped into the Global Village, a 500-student residential complex affiliated with Windsor's two post-secondary institutions. Mohammed Rayyan is owner of Marina Fish and Chicken, which opened at the long time location of Skippy's and more recently Rise n' Shine. Marina was on Wyandotte St. E. for 12 years but Rayyan wanted a higher profile. Since opening in March Rayyan says he's trying to get the word out the resto has moved. "Not a lot of people know that," adding he will up his social media profile. Business is stronger for dinner than lunch. The restaurant lauds its grilled chicken and fish with African seasonings from Congo where one of Rayyan's associates used to live. "No one in Windsor does fish like our fish." It also carries on the tradition of Canadian and now Arab breakfests along with a full menu. Meanwhile, a couple of doors down on the corner, Paratha Junction opened in September. The location has seen a variety of restos but most people will know it as the former Sushi Jade. Co-Owner Saloni Harish also owns the Dhes Swaad restaurant at 21 Chatham, St. E. specializing in Indian "street food." But the new eatery is "the first paratha place in Windsor." Paratha is different from Naan bread. It's made with whole wheat flour and grilled and then stuffed with food, unlike Naan, a flatbread eaten alongside food. Harish had been looking for a location for a year until she found this site which she called a "hot spot" because it's on a student route and because of the upcoming housing complex. "What we want is just people passing by and see the food and they just crave the food." Meanwhile, in between is long time Shin Shin Chinese restaurant, no doubt patiently waiting for street's next evolution.
---
Tim Hortons in the UK aims for an "aspirational" experience - yes, really!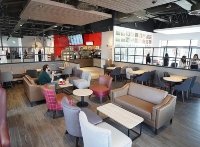 WindsorOntarioNews.com Nov 25 2022
Tim Hortons is going upscale. Not in Canada but in London England, where one of what will be a number of stores exude an upscale laid back vibe more conducive to the Gen Z laptop and latte set than the chain's Canadian traditional blue collar "double-double" customers. The Toronto Star reports that Tim's UK brand is positioned as an aspirational brand, one that provides "functional and emotional positivity," says Kevin Hydes of Tims UK. Really! Yes, the Great White North does figure into the concept but as "aspirational" as a "place of great natural beauty and vastness." But not just because of fir trees and snow. Many of Gen Z's most appealing characters in popular culture are people like Justin Bieber, Drake, Ryan Gosling and Ryan Reynolds - all Canucks. "Canadians have grown up with Tim Hortons - it's a very everyday occasion," Hydes said. "In the UK, it's much more of a treat for consumers. We're pitching ourselves against brands such as Starbucks in terms of beverage quality and value for money." UK Tims' stores are roomier, have a combination of tables and living room furniture like sofas and cushioned chairs. But you'll also have to pay more. A box of 10 Timbits costs $6.77 vs. $3.38 back home. A medium Ice Capp runs $6.46 vs. $3.72 in Toronto - a 74 per cent increase. And that's done purposely. London is a more expensive city. But those prices are set purposely high. "It's always a lot easier for a new restauarnt coming in," Hydes said. "To start slightly higher and then do special offers." And Johnny and Mary Canuck will have to travel across the pond for these menu items: chocolate hazelnut and Oreo pancakes, cookie doigh doughnut and smoky maple burger.
---
New Italian bistro-cafe owner hopes to be a part of downtown resto revival
WindsorOntarioNews.com Nov 11 2022
A Toronto transplant has taken over a long dormant – but prime - corner downtown and touts a revival of downtown Windsor's "glory days." Jason Serratore, originally from London but who has spent the last decade in the GTA as a manager at the Symposium string of cafes, saw the opportunity downtown to open an authentic light Italian eatery, Serratore Bistro-Café. "I just fell in love with downtown Windsor," he said. "It's gorgeous down here and actually has a lot of potential. And I've heard a lot of stories about this block around here – Chatham Street with the old Steakhouse, the glory days that everybody keeps talking about - and I think there's a real opportunity to have that come back." The cafe at 98 University Ave W. is on the northeast corner of Pelissier that many years ago was Light Bar nightclub. The cuisine is a natural for Serratore. "The concept is something near and dear to my heart," he said. "It's coffee and espresso and I'm Italian so paninis just kind of went with it." The 40-seat space (expect a patio next summer) has a casual vibe and the menu breaks down into anti-pasti, panini with nine sandwiches on home-made focaccia. There's also a range of charcuterie with meats and cheeses directly from Italy. And coffees, cold beverages and pastries – his specialty is the chocolate brioche – makes up the balance. Serratore held his grand opening Thursday but the café opened on the same day as the Windsor International Film Festival (WIFF), offering filmgoers a brand new place to eat and hang out, kitty-corner from the Capitol Theatre. "So we had some success with that and I got to know a lot of the WIFF people," he said.
Photo: Serratore Bistro-Café
---
How much too much price increase before diners stop eating at restos?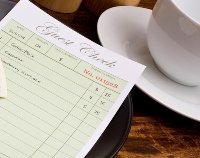 WindsorOntarioNews.com October 11 2022
Restaurants are still finding it difficult to crawl out from the debt and increasingly higher costs brought on by Covid and now inflation. But there is a limit to how much more customers will pay when dining-out, adding to their woes. Restaurants Canada's annual report says that it's been a "long and winding journey" back to pre-Covid conditions and sales remain 11 per cent below 2019. Meanwhile 80 per cent of restaurants took on new debt during Covid with almost half independent restos accruing between $50,000 and $100,000 and more than 30 percent over $100,000. Meanwhile the industry has also been severely impacted by the lack of workers. In June there were more than 170,000 job vacancies. As a result 70 per cent of businesses upped the hours worked by management, 64 per cent reduced operating hours and three-quarters raised wages. To cope with inflation menu prices have gone up more than six per cent. According to a survey by US-based Revenue Management Solutions, there is still some distance to go before consumers will be turned off eating at their favourite chain or mom and pop. "When price increases went beyond 10%-13%, traffic started to severely decline, negating some or all of the net sales benefits," spokesman Scott Foxworth said. But, says Nation's Restaurant News, the research found that most locations were below the threshold at 9-10%. That accords with a trend that 45% of consumers "are going out to eat less and that when they do more consumers are trading down — ordering less expensive items or going to cheaper restaurants — than they had in the past."
Photo: Nation's Restaurant News
---
Wasps - the bane of patio diners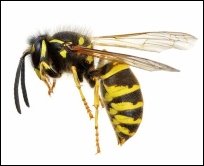 WindsorOntarioNews.com Sept. 27 2022
Wasps. The bane of restaurant patio diners everywhere. And especially in September when the critters have had a whole summer to build out their nests and proliferate. No sooner do you sit down to your favourite pub food or more expensive dinner, crack open that beer or pour that glass of wine, and the little beasts start to buzz and alight. The good news is there's a way to control the pests. The bad news is it's almost impossible to eradicate them. Pest control experts say the best way to limit their presence is through wasp traps and basic sanitation. The traps can be cheaply bought or self-made using a pop bottle and sugary liquid. But they should be placed as far away from diners as possible. "That's the biggest issue I find with restaurateurs - just putting them right on the patio with the diners," Tim Crone, Windsor branch manager with Abell Pest Control, says. Ideally, traps should be about 20 ft away – say, on the other side of the restaurant. "Otherwise you're just attracting them to the dining area." Crone chuckles when he recalls some of the places he's seen traps placed like at the drive-thru where people are ordering food; they should be strategically placed. He knows of one golf course with a wide open area that properly places about 20 bags around it. "But if you're in a tight downtown area and you don't have that much room you're kind of limited," he says. Spraying nests is a way to eradicate at source but wasps can fly from quite a distance. "Wasps will fly far away from their colonies to look for food and then bring it back," says Ben Magri, a partner with Gray Wolf Pest Control. "You can treat the patios, that will reduce the activity absolutely but you can't ever guarantee 100 per cent." Magri said it's a "hard to control" problem. Jen Wright, owner of Ladybug Pest Control, said it really comes down to the basics. "The only prevention - cleanliness and setting outing out the traps." Spraying helps but she doesn't think that's the "real problem" with outdoor patios.
---
Weekend dining's misses and hits
WindsorOntarioNews.com Sept. 13 2022
A rare weekend of restaurant surfing. And the results were, shall we say, mixed. First an evening 'al fresco' dining at one of the area's wineries. The first one we attended, with a spectacular view of Lake Ontario, closed at 5 pm on a Friday. And our memories were that there used to be a patio but now apparently just beach service. A second, also with an amazing view, had quality food but the patio was simply lined with picnic tables. And, again, no evening hours. A third winery also on the lake side of the highway was renowned for its good food but did not offer a cliff view. We knew this but decided to pass because all the tables were under a canopy when we wanted a wide open experience. Picky but there you have it. And, the joke was on us because, ironically, we ended up far away from the shoreline at an inland winery where we had dined just a month earlier. Why? It had an attractive patio. The complaint, here, though, was that its dinner menu was just as skimpy as its lunch. Though the gourmet hamburger was fantastic and the winery has a standout fresh, crisp chardonnay…..On Saturday we dined at one of Amherstburg's classic pubs. We were pleasantly surprised that it has a patio – in the park across the street - their permanent location otherwise hemmed in by the town's compact downtown. And the serving of cod fish and chips was both massive and superb tasting. It was also great to see so many of the other restaurant and bar patios downtown filled with diners and drinkers as Amherstburg's great Open Air Weekends (photo), started during Covid, continues…..On Sunday it was time to try a Windsor riverfront resto. But we were put off by one that demanded diners only stay one and a half hours so the staff could frequently turn over tables. The other we dined at had a pleasant atmosphere, but lacking in patrons when a pub a block away was packing them in. The food – a turkey sandwich and artisan pizza, were just 'okay'.….And, in all the outdoor locations, the perennial problem – buzzing wasps! There must be a way to find a permanent solution to this most annoying aspect of fresh air dining. Restaurants, get to work!
---
Decidedly different ice cream parlour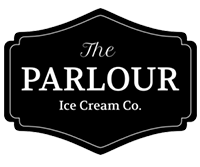 WindsorOntarioNews.com August 30 2022
The Parlour Ice Cream Co. opened deep in the early months of the Covid pandemic in June 2020. And unlike businesses that had been opened in previous years the business on Malden Rd. in the LaSalle Town Centre plaza wasn't eligible for government Covid funding. Owner Crystal Meloche was undaunted. She created a "unique for the area" ice cream place that has carved out a market serving locally and regionally made products and ice cream that isn't big market conventional brands. The shop orders its ice cream from Shaw's in St. Thomas. "We did some taste testing and we just fell in love with Shaw's," Meloche says. "Their ice cream is really creamy, it's just a really great ice cream and they always have lots of stuff inside. Their butter pecan has these massive pieces of pecans inside, their Granny's Cupboard is vanilla based with peanut butter swirled through it, it's got massive peanut butter swirl and it has cookie dough pieces and brownie pieces." Okay – ready to head there now? The business also serves up Windsor's own What's Poppin' Popcorn Factory popcorn, Walker's toffee chocolate and butterscotch ice cream toppings. It also has 14 Belgian chocolate dips from Irish Cream to Smurf (cotton candy). Realizing that an ice cream shop tends to have more business in the summer Meloche also serves Cheesecake Factory cheesecakes all year round. "We wanted something for the fall and winter months when people weren't craving ice cream, we wanted another dessert option," she says. There are 25 – count 'em 25 – flavours on offer. In fact the restaurant favours indoor dining with 24 seats. Meloche says pandemic or no pandemic, with two years under her belt and the parlour definitely having been discovered, she's considering a second location. Based on Covid lockdowns "this is our first summer to find what business will actually be like. There's a couple of (new) spots we're looking at."
---
Notes: service please, and slumming
WindsorOntarioNews.com August 16 2022
Ah, a sunny August afternoon with low humidity, perfect for an al fresco lunch in the county. Of course, the venue we choose is one of the wineries off County Rd. 20. It's a good thing we made reservations. It appears the more than dozen patio tables have been spoken for as the receptionist tells a disappointed last-minute caller. It's nice to know, in these post-Covid and inflationary times, people are still willing to dine out. But some of the same restaurant problems still persist as in pre-Covid days. Like service. Yes, the waitress pleasantly introduces herself. But the first thing she asks is whether we want a glass of water. Water? This is a winery and we're dying for wine. Marketing hint: why not immediately ask the diner if they'd like one of the winery's signature products that, well, could actually make the winery money? We take the bull by the horns and order wine anyway. As mentioned, it's hot, dry and we're dying for chilled vino. Minutes go by – five, 10 and finally 15, before the server shows up with the glass of Chardonnay. Is this comment too critical? A friend suggests restaurants are still hampered by post-Covid staff shortages so we should cut a little slack. But we had been asked by the server right away what we wanted; couldn't the follow up have been quicker?
Speaking of inflation one restaurant chain says people are dining down. More affluent customers are hitting middle of the road restaurants like Applebee's and IHOP. Dine Brands has noticed that diners making more than $75,000 are increasingly showing up in their strip plaza eateries. "Guests that often dine at more expensive restaurants are finding Applebee's and IHOP because of their well-known value position," chief executive John Peyton says. "We perform well during tough times like this." But those earning less than $50,000 are disappearing, probably for lower price options like fast food or dining at home. "We assume that they've left us for lower-cost options," Peyton said. Overall, the company's customers are absorbing price increases of between 7% at Applebee's and 10% at IHOP without cheque averages declining.
---
Bistro at the River coming into its own
WindsorOntarioNews.com Aug 2 2022
It's taken quite a while but The Bistro at the River finally seems to be coming into its own. Hard to believe this attractive contemporary resto embedded into the riverbank at the foot of Ouellette Ave. took as long as it has to be found. This despite it being the only city riverfront eating locale on the river and being next to a revitalized "active living" waterfront. The Bistro was opened 15 years ago by Naples Pizza chain owner Tony Bahceli, who still owns it. In fact, Bahceli actually closed it for the better part of a year almost a decade ago because of lack of customers. Its almost hidden location (the roof doesn't rise over Riverside Dr. to protect the public's river view) and lack of signage have been blamed for the restaurant's lack of visibility and therefore public awareness. And like other local restaurants the Bistro closed for six months over each of the two years when the Covid pandemic was at its peak. It's been open since May and will revert to its regular January and February closure this winter, general manager Rob Miller says. The location is ideal for a summer lunch or dinner with its extensive 150 seat patio and stunning view of the Detroit River and Detroit skyline. Miller, who's been GM five years, said business is "the best since I've been there." This could be a result of the boom in pent up demand from people locked-up by pandemic restrictions the past two years. Regardless, Miller says, "it's pretty busy for lunch and most nights – even on a Monday or Tuesday evening if it's just for an hour or two it fills up." There are also 50 seats indoors (and the resto books group events). Management has tweaked the menu this year with items like the Perch Wrap and the Bang Bang Coconut Breaded Shrimp. Individual size pizzas are also new and a hit. And staff are selling "quite a few" of the Philly Cheese Steak sandwiches, says Miller. The relaxed patio feel means a lot of diners are ordering pitchers of margaritas and sangrias as well as appetizers. They're just hanging out and enjoying the scenery…...and warm weather.
Photo: The Bistro at the River
---
Vito's taking over DT City Grill space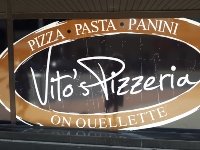 WindsorOntarioNews.com July 18 2022
It's taken a year but ever popular Vito's Pizzeria in Walkerville is opening a location smack in the heart of downtown in what used to be the high-profile City Grill space. That's at the corner of Ouellette and Park streets. The new resto will be branded, appropriately enough, Vito's Pizzeria on Ouellette. Owner Vito Maggio purchased the building from City Grill Holdings Inc. in July 2021 for $1.26 million. The former ownership was a group headed up by Matthew Komsa. The City Grill tried to make a go of it, first as an upscale resto for six years and then in 2017, switching to an exclusive event space serving upscale cuisine in an "elegant or casual" setting but for pre-booked groups like corporate gatherings or weddings parties, not as a general sit down restaurant. Originally The City Grill offered "fine dining" with a combination of steak, seafood and pasta dishes. Komsa denied in the media at the time that the conversion had anything to do with finances but that there was a hole in the market for upscale event locations. Vito's purchase of the building was welcomed by Downtown Windsor Business Improvement Association president Brian Yeomans. "It's great news, we're always thrilled to see new investors in the downtown and Vito has done a lot in Walkerville and I'm excited to see he's seen the potential in downtown," Yeomans said. Komsa said his ownership group had no comment "other than we have sold the building." While Maggio purchased the location a year ago setting up the restaurant has been a slow-go. Recently, however, Vito's insignia and branding have begun appearing on the landmark formerly Birks store building. Attempts to reach Maggio for an interview have been unsuccessful.
---
To tip or not to tip at take out counters? That is the question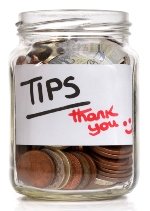 WindsorOntarioNews.com July 4 2022
Increasingly more and more eateries that offer take out are requesting tips at the counter, either through tip jars or electronically when you're about to pay. Should you tip? It depends. Mister Manners in USA Today suggests tipping at takeout made sense during Covid-19 when that was the only way many restaurants made ends meet. "Particularly if you want your favorite restaurant to survive — and during the (current) Great Resignation, to retain a staff that is earning a livable income." Chicago restaurant owner Lacey Irby says: "Ordering from a restaurant is a luxury. You don't have to cook; you don't have to do dishes." "Queen of modern etiquette" Myka Meier says it generally is "not customary" to tip at take out. "If you think the service was great or the person helping you out was exceptional, then it's absolutely a nice thing to tip if you wish. But it's not expected. And if you barely speak to the person taking your order, I would not leave a tip." But what if you feel awkward not tipping? "If you choose not to tip at a takeout counter, there is no reason to acknowledge it. Likely, the interaction with the person ringing up your order was so fast, they didn't expect a tip anyway." The Meunufy blog says that in a sitdown restaurant it takes time to prepare your take out meal and that person should get some compensation. "When the food is ready, a server or a host grabs the food from the kitchen window and packages it, ensuring your order is accurate and adding any extra sauces or sides you may have requested. Depending on the restaurant, bagging a to-go order might include assembling your salad, grabbing sides out of the walk-in cooler, and putting together desserts." But for eateries that offer only pick up "you can skip the tip" though "most customers" do offer some cash. Toronto-based etiquette specialist Lisa Orr told Chatelaine it "depends on the type of service." For the coffee shop tip jar the tip is "completely optional." But Brendan, a Nova Scotia indie coffee shop manager,0 says tipping can "make all the difference" for baristas making the minimum wage.
---
Oven 360 concept continues rolling with new GTA outlet and fuller downtown Windsor experience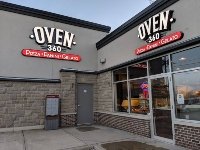 WindsorOntarioNews.com June 8 2022
The Oven 360 juggernaut continues, with plans to open the first resto in the Greater Toronto Area (GTA) – Burlington – this summer and a whole new experience in downtown Windsor by the end of August. Oven 360 is the highly successful brainchild of four partners – but mainly chef Remo Tortola – who opened their first completely different pizzeria concept just four years ago. Now there are eight locations, six locally and two in Chatham and Sarnia. "We're trying to open the market in the GTA," Tortola told WON.com. Meanwhile, he and partners Lucio Franceschelli, Matthew Duronio and Huy Nguyen have another set of investors who could see the chain expand into the Michigan market. The new downtown Windsor location, at the site of the one-time Ye Olde Steak House, run by legendary Windsor chef Kurt Deeg, on Chatham St. W., will be known as Oven 360 Ristorante, a more formal dining experience with fuller menu but with the same artisanal pizza including choices of more than 50 toppings. "We want to entertain people with a nice selection of wine, alcohol," Tortola said. "We've got the pizza, full kitchen, we're going to feature meat, fish, pasta – everything in Italian cuisine." Part of the way Oven 360 broke the pizzeria mold was by allowing customers to partake in the experienced. By allowing them to eyewitness pizzas being made and having them personally choose from a vast array of toppings. As well, Oven 360 rotates the pizza in unique Italian-built wood burning ovens. This, says the resto, guarantees the pizza cooks "thoroughly and evenly." And in five minutes! The result is true Neapolitan style pizza. Tortola should know. He came from Miranda, Italy between Naples and Rome, 20 years ago. He ran a pizzeria there and then one for almost two decades at the Caboto Club. He found that most customers loved the idea of choosing their ingredients and watching the pizza being made. So, while Windsorites may love their traditional pizza they've obviously, though Oven 360, discovered the magic of artisanal Neapolitan style.
---
Different menu prices from one outlet to another "common" in the industry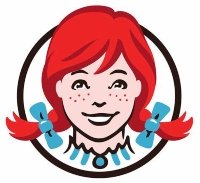 WindsorOntarioNews.com May 5 2022
If you buy your meal at one Wendy's outlet in Windsor you're likely to pay more than at another of the chain's city outlets. A WON.com reader priced combo meals at the two outlets and was shocked by the price differences. "I recently ordered a meal off of the Wendy's Restaurant app," the Windsor resident said. "While using it, I noticed that the price for the exact same combo at one location was different than another one," the professional and Wendy's regular added. "When using the app, I tried different combos to see if it was just the one, but most are different with approximately $1-2 variance." Sure enough, when WON.com did an online price comparison all the combo meals had a price variation with the one Wendy's always being more expensive than the other. A Dave's Single Combo was $11.29 at the first store, $9.89 at the second. The Asiago Ranch Chicken Club was $12.69 at one store and $10.99 at the second. A Taco Salad was $9.59 at the first and $9.39 at the second. Even the price of Coke varied: $2.69-$3.29 at the first and $2.49-$3.09 at the second. One item that was priced the same was coffee: $1.79-2.09. Wendy's media relations responded that price differentials between same chain outlets are not unusual. "Wendy's restaurants in Canada are franchise owned and operated. Franchisees determine menu pricing for their restaurants based on multiple factors which is common in the industry." Jeff Dover, a Toronto-based restaurant analyst with fsSTRATEGY, said pricing can vary widely. "Some franchisors manage pricing on a regional basis so there is consistency in each region," he said. "Others allow franchisees full discretion when it comes to pricing." Dover said pricing is set out in the franchise agreement and "the policy varies from chain to chain depending on the type of products served, supply chain arrangements, the services provided by franchisors and the extent to which pricing is integral to brand management." Dover said chains operate on small margins with pre-tax profit in Ontario in 2019 (latest data) being 3.5 per cent of sales. He said his firm's research found that restaurants' food can come from different distribution centres "which can be in the same city." Dover said most franchisees "are small business owners, not large corporate entities."
---
Sexual harassment in restaurants just got worse during pandemic - report
WindsorOntarioNews.com April 21 2022
Even before the pandemic the restaurant industry "had the highest rates" of sexual harassment, says a new report. That only increased over the past two years. The study, by the UC Berkeley Food Labor Research Center, surveyed American restaurant workers on their experiences of wages, tips and harassment by supervisors and customers. Seventy-one per cent reported they'd been harassed at least once. And tipped workers experienced it "far higher" than non-tipped ones. And those who reported it had been the "target of significantly and substantially more retaliatory responses than those who did not." Ninety-eight per cent reported one incident of retaliation, mainly "economic retribution." The report says Covid "compounded" harassment. "The reduction in customers and tips gave individual customers more power over individual women workers, and also gave more power to supervisors who control which shifts these workers work," it said. "Since tips vary with shifts, supervisors control workers' tip income by giving them better or worse shifts." This was exacerbated by having wait staff enforce Covid rules on "often unwilling" customers, resulting in less tips. And Black workers reported getting even less tips than Whites – 73 to 62 per cent. The type of harassment also changed. Many reported "being regularly asked to remove their masks so that men could judge their looks and their tips on that basis," creating a health risk. The fact that two-thirds of women are single moms "makes them uniquely vulnerable," because tips "are the only income" for their household. In the US there are more than 800,000 single mothers in the industry and 425,000 in front-of-house "largely tipped" positions. This makes the industry "the sector with the highest concentration" of single mothers (nine per cent). And single moms are "particularly burdened" because they are less able, due to lack of child care, to work weekend and night shifts "which offer better tips."
Photo: One Fair Wage report
---
Resto association blames protesters and authorities for eatery closures
WindsorOntarioNews.com February 22 2022
Restaurants Canada blames both protesters and government authorities for not letting restaurants in the nation's capital get back into full business. The reference was to the three weeks of blockades in downtown Ottawa which were cleared on the weekend by combined police forces with hundreds of arrests. While there are no or few restaurants along Wellington St. across from the parliament buildings - the epicenter of the parked truck convoy protest against pandemic mandates - there are a multitude of restaurants on side streets and "down the hill" along Rideau Street and into the Byward Market, the most trendy eating district in the city. The City of Ottawa declared a state of emergency Feb. 6 and closed streets in the downtown core. The closure ironically followed the "green light" given to restaurants by the province to reopen from Covid restrictions Jan. 31. The industry association said the dispute meant "their right to reopen has now been delayed." Restaurateurs "have been instructed to remain closed to avoid threatening behaviour from demonstrators, dashing their hopes of reopening and recovering from the devastating losses they've endured over the past month," the association said. While the association says businesses were ordered closed restos in the Byward Market were reported open though reportedly saw a major drop in business as residents shunned the area. The massive Rideau Centre indoor mall closed on its own. The protests only added to "unprecedented challenges of the city's hardest-hit businesses, depriving restaurants of their freedom to welcome back their customers and adding to the massive debt they've been accumulating," Restaurants Canada said. The association called on "protest organizers and public officials "to let food service workers get back to their jobs and allow businesses to begin to recover from this unnecessary attack on their freedoms."