---
RESTAURANTS
Wasps - the bane of patio diners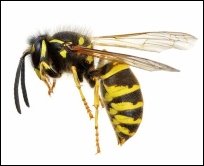 WindsorOntarioNews.com Sept. 27 2022
Wasps. The bane of restaurant patio diners everywhere. And especially in September when the critters have had a whole summer to build out their nests and proliferate. No sooner do you sit down to your favourite pub food or more expensive dinner, crack open that beer or pour that glass of wine, and the little beasts start to buzz and alight. The good news is there's a way to control the pests. The bad news is it's almost impossible to eradicate them. Pest control experts say the best way to limit their presence is through wasp traps and basic sanitation. The traps can be cheaply bought or self-made using a pop bottle and sugary liquid. But they should be placed as far away from diners as possible. "That's the biggest issue I find with restaurateurs - just putting them right on the patio with the diners," Tim Crone, Windsor branch manager with Abell Pest Control, says. Ideally, traps should be about 20 ft away – say, on the other side of the restaurant. "Otherwise you're just attracting them to the dining area." Crone chuckles when he recalls some of the places he's seen traps placed like at the drive-thru where people are ordering food; they should be strategically placed. He knows of one golf course with a wide open area that properly places about 20 bags around it. "But if you're in a tight downtown area and you don't have that much room you're kind of limited," he says. Spraying nests is a way to eradicate at source but wasps can fly from quite a distance. "Wasps will fly far away from their colonies to look for food and then bring it back," says Ben Magri, a partner with Gray Wolf Pest Control. "You can treat the patios, that will reduce the activity absolutely but you can't ever guarantee 100 per cent." Magri said it's a "hard to control" problem. Jen Wright, owner of Ladybug Pest Control, said it really comes down to the basics. "The only prevention - cleanliness and setting outing out the traps." Spraying helps but she doesn't think that's the "real problem" with outdoor patios.
---
Weekend dining's misses and hits
WindsorOntarioNews.com Sept. 13 2022
A rare weekend of restaurant surfing. And the results were, shall we say, mixed. First an evening 'al fresco' dining at one of the area's wineries. The first one we attended, with a spectacular view of Lake Ontario, closed at 5 pm on a Friday. And our memories were that there used to be a patio but now apparently just beach service. A second, also with an amazing view, had quality food but the patio was simply lined with picnic tables. And, again, no evening hours. A third winery also on the lake side of the highway was renowned for its good food but did not offer a cliff view. We knew this but decided to pass because all the tables were under a canopy when we wanted a wide open experience. Picky but there you have it. And, the joke was on us because, ironically, we ended up far away from the shoreline at an inland winery where we had dined just a month earlier. Why? It had an attractive patio. The complaint, here, though, was that its dinner menu was just as skimpy as its lunch. Though the gourmet hamburger was fantastic and the winery has a standout fresh, crisp chardonnay…..On Saturday we dined at one of Amherstburg's classic pubs. We were pleasantly surprised that it has a patio – in the park across the street - their permanent location otherwise hemmed in by the town's compact downtown. And the serving of cod fish and chips was both massive and superb tasting. It was also great to see so many of the other restaurant and bar patios downtown filled with diners and drinkers as Amherstburg's great Open Air Weekends (photo), started during Covid, continues…..On Sunday it was time to try a Windsor riverfront resto. But we were put off by one that demanded diners only stay one and a half hours so the staff could frequently turn over tables. The other we dined at had a pleasant atmosphere, but lacking in patrons when a pub a block away was packing them in. The food – a turkey sandwich and artisan pizza, were just 'okay'.….And, in all the outdoor locations, the perennial problem – buzzing wasps! There must be a way to find a permanent solution to this most annoying aspect of fresh air dining. Restaurants, get to work!
---
Decidedly different ice cream parlour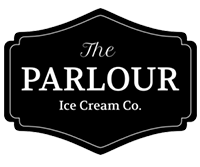 WindsorOntarioNews.com August 30 2022
The Parlour Ice Cream Co. opened deep in the early months of the Covid pandemic in June 2020. And unlike businesses that had been opened in previous years the business on Malden Rd. in the LaSalle Town Centre plaza wasn't eligible for government Covid funding. Owner Crystal Meloche was undaunted. She created a "unique for the area" ice cream place that has carved out a market serving locally and regionally made products and ice cream that isn't big market conventional brands. The shop orders its ice cream from Shaw's in St. Thomas. "We did some taste testing and we just fell in love with Shaw's," Meloche says. "Their ice cream is really creamy, it's just a really great ice cream and they always have lots of stuff inside. Their butter pecan has these massive pieces of pecans inside, their Granny's Cupboard is vanilla based with peanut butter swirled through it, it's got massive peanut butter swirl and it has cookie dough pieces and brownie pieces." Okay – ready to head there now? The business also serves up Windsor's own What's Poppin' Popcorn Factory popcorn, Walker's toffee chocolate and butterscotch ice cream toppings. It also has 14 Belgian chocolate dips from Irish Cream to Smurf (cotton candy). Realizing that an ice cream shop tends to have more business in the summer Meloche also serves Cheesecake Factory cheesecakes all year round. "We wanted something for the fall and winter months when people weren't craving ice cream, we wanted another dessert option," she says. There are 25 – count 'em 25 – flavours on offer. In fact the restaurant favours indoor dining with 24 seats. Meloche says pandemic or no pandemic, with two years under her belt and the parlour definitely having been discovered, she's considering a second location. Based on Covid lockdowns "this is our first summer to find what business will actually be like. There's a couple of (new) spots we're looking at."
---
Notes: service please, and slumming
WindsorOntarioNews.com August 16 2022
Ah, a sunny August afternoon with low humidity, perfect for an al fresco lunch in the county. Of course, the venue we choose is one of the wineries off County Rd. 20. It's a good thing we made reservations. It appears the more than dozen patio tables have been spoken for as the receptionist tells a disappointed last-minute caller. It's nice to know, in these post-Covid and inflationary times, people are still willing to dine out. But some of the same restaurant problems still persist as in pre-Covid days. Like service. Yes, the waitress pleasantly introduces herself. But the first thing she asks is whether we want a glass of water. Water? This is a winery and we're dying for wine. Marketing hint: why not immediately ask the diner if they'd like one of the winery's signature products that, well, could actually make the winery money? We take the bull by the horns and order wine anyway. As mentioned, it's hot, dry and we're dying for chilled vino. Minutes go by – five, 10 and finally 15, before the server shows up with the glass of Chardonnay. Is this comment too critical? A friend suggests restaurants are still hampered by post-Covid staff shortages so we should cut a little slack. But we had been asked by the server right away what we wanted; couldn't the follow up have been quicker?
Speaking of inflation one restaurant chain says people are dining down. More affluent customers are hitting middle of the road restaurants like Applebee's and IHOP. Dine Brands has noticed that diners making more than $75,000 are increasingly showing up in their strip plaza eateries. "Guests that often dine at more expensive restaurants are finding Applebee's and IHOP because of their well-known value position," chief executive John Peyton says. "We perform well during tough times like this." But those earning less than $50,000 are disappearing, probably for lower price options like fast food or dining at home. "We assume that they've left us for lower-cost options," Peyton said. Overall, the company's customers are absorbing price increases of between 7% at Applebee's and 10% at IHOP without cheque averages declining.
---
Bistro at the River coming into its own
WindsorOntarioNews.com Aug 2 2022
It's taken quite a while but The Bistro at the River finally seems to be coming into its own. Hard to believe this attractive contemporary resto embedded into the riverbank at the foot of Ouellette Ave. took as long as it has to be found. This despite it being the only city riverfront eating locale on the river and being next to a revitalized "active living" waterfront. The Bistro was opened 15 years ago by Naples Pizza chain owner Tony Bahceli, who still owns it. In fact, Bahceli actually closed it for the better part of a year almost a decade ago because of lack of customers. Its almost hidden location (the roof doesn't rise over Riverside Dr. to protect the public's river view) and lack of signage have been blamed for the restaurant's lack of visibility and therefore public awareness. And like other local restaurants the Bistro closed for six months over each of the two years when the Covid pandemic was at its peak. It's been open since May and will revert to its regular January and February closure this winter, general manager Rob Miller says. The location is ideal for a summer lunch or dinner with its extensive 150 seat patio and stunning view of the Detroit River and Detroit skyline. Miller, who's been GM five years, said business is "the best since I've been there." This could be a result of the boom in pent up demand from people locked-up by pandemic restrictions the past two years. Regardless, Miller says, "it's pretty busy for lunch and most nights – even on a Monday or Tuesday evening if it's just for an hour or two it fills up." There are also 50 seats indoors (and the resto books group events). Management has tweaked the menu this year with items like the Perch Wrap and the Bang Bang Coconut Breaded Shrimp. Individual size pizzas are also new and a hit. And staff are selling "quite a few" of the Philly Cheese Steak sandwiches, says Miller. The relaxed patio feel means a lot of diners are ordering pitchers of margaritas and sangrias as well as appetizers. They're just hanging out and enjoying the scenery…...and warm weather.
Photo: The Bistro at the River
---
Vito's taking over DT City Grill space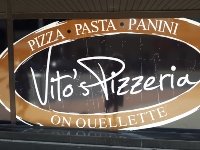 WindsorOntarioNews.com July 18 2022
It's taken a year but ever popular Vito's Pizzeria in Walkerville is opening a location smack in the heart of downtown in what used to be the high-profile City Grill space. That's at the corner of Ouellette and Park streets. The new resto will be branded, appropriately enough, Vito's Pizzeria on Ouellette. Owner Vito Maggio purchased the building from City Grill Holdings Inc. in July 2021 for $1.26 million. The former ownership was a group headed up by Matthew Komsa. The City Grill tried to make a go of it, first as an upscale resto for six years and then in 2017, switching to an exclusive event space serving upscale cuisine in an "elegant or casual" setting but for pre-booked groups like corporate gatherings or weddings parties, not as a general sit down restaurant. Originally The City Grill offered "fine dining" with a combination of steak, seafood and pasta dishes. Komsa denied in the media at the time that the conversion had anything to do with finances but that there was a hole in the market for upscale event locations. Vito's purchase of the building was welcomed by Downtown Windsor Business Improvement Association president Brian Yeomans. "It's great news, we're always thrilled to see new investors in the downtown and Vito has done a lot in Walkerville and I'm excited to see he's seen the potential in downtown," Yeomans said. Komsa said his ownership group had no comment "other than we have sold the building." While Maggio purchased the location a year ago setting up the restaurant has been a slow-go. Recently, however, Vito's insignia and branding have begun appearing on the landmark formerly Birks store building. Attempts to reach Maggio for an interview have been unsuccessful.
---
To tip or not to tip at take out counters? That is the question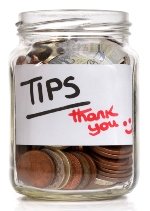 WindsorOntarioNews.com July 4 2022
Increasingly more and more eateries that offer take out are requesting tips at the counter, either through tip jars or electronically when you're about to pay. Should you tip? It depends. Mister Manners in USA Today suggests tipping at takeout made sense during Covid-19 when that was the only way many restaurants made ends meet. "Particularly if you want your favorite restaurant to survive — and during the (current) Great Resignation, to retain a staff that is earning a livable income." Chicago restaurant owner Lacey Irby says: "Ordering from a restaurant is a luxury. You don't have to cook; you don't have to do dishes." "Queen of modern etiquette" Myka Meier says it generally is "not customary" to tip at take out. "If you think the service was great or the person helping you out was exceptional, then it's absolutely a nice thing to tip if you wish. But it's not expected. And if you barely speak to the person taking your order, I would not leave a tip." But what if you feel awkward not tipping? "If you choose not to tip at a takeout counter, there is no reason to acknowledge it. Likely, the interaction with the person ringing up your order was so fast, they didn't expect a tip anyway." The Meunufy blog says that in a sitdown restaurant it takes time to prepare your take out meal and that person should get some compensation. "When the food is ready, a server or a host grabs the food from the kitchen window and packages it, ensuring your order is accurate and adding any extra sauces or sides you may have requested. Depending on the restaurant, bagging a to-go order might include assembling your salad, grabbing sides out of the walk-in cooler, and putting together desserts." But for eateries that offer only pick up "you can skip the tip" though "most customers" do offer some cash. Toronto-based etiquette specialist Lisa Orr told Chatelaine it "depends on the type of service." For the coffee shop tip jar the tip is "completely optional." But Brendan, a Nova Scotia indie coffee shop manager,0 says tipping can "make all the difference" for baristas making the minimum wage.
---
Oven 360 concept continues rolling with new GTA outlet and fuller downtown Windsor experience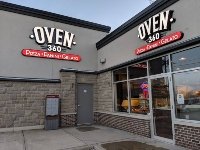 WindsorOntarioNews.com June 8 2022
The Oven 360 juggernaut continues, with plans to open the first resto in the Greater Toronto Area (GTA) – Burlington – this summer and a whole new experience in downtown Windsor by the end of August. Oven 360 is the highly successful brainchild of four partners – but mainly chef Remo Tortola – who opened their first completely different pizzeria concept just four years ago. Now there are eight locations, six locally and two in Chatham and Sarnia. "We're trying to open the market in the GTA," Tortola told WON.com. Meanwhile, he and partners Lucio Franceschelli, Matthew Duronio and Huy Nguyen have another set of investors who could see the chain expand into the Michigan market. The new downtown Windsor location, at the site of the one-time Ye Olde Steak House, run by legendary Windsor chef Kurt Deeg, on Chatham St. W., will be known as Oven 360 Ristorante, a more formal dining experience with fuller menu but with the same artisanal pizza including choices of more than 50 toppings. "We want to entertain people with a nice selection of wine, alcohol," Tortola said. "We've got the pizza, full kitchen, we're going to feature meat, fish, pasta – everything in Italian cuisine." Part of the way Oven 360 broke the pizzeria mold was by allowing customers to partake in the experienced. By allowing them to eyewitness pizzas being made and having them personally choose from a vast array of toppings. As well, Oven 360 rotates the pizza in unique Italian-built wood burning ovens. This, says the resto, guarantees the pizza cooks "thoroughly and evenly." And in five minutes! The result is true Neapolitan style pizza. Tortola should know. He came from Miranda, Italy between Naples and Rome, 20 years ago. He ran a pizzeria there and then one for almost two decades at the Caboto Club. He found that most customers loved the idea of choosing their ingredients and watching the pizza being made. So, while Windsorites may love their traditional pizza they've obviously, though Oven 360, discovered the magic of artisanal Neapolitan style.
---
Different menu prices from one outlet to another "common" in the industry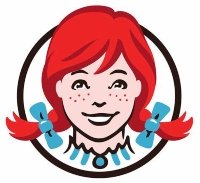 WindsorOntarioNews.com May 5 2022
If you buy your meal at one Wendy's outlet in Windsor you're likely to pay more than at another of the chain's city outlets. A WON.com reader priced combo meals at the two outlets and was shocked by the price differences. "I recently ordered a meal off of the Wendy's Restaurant app," the Windsor resident said. "While using it, I noticed that the price for the exact same combo at one location was different than another one," the professional and Wendy's regular added. "When using the app, I tried different combos to see if it was just the one, but most are different with approximately $1-2 variance." Sure enough, when WON.com did an online price comparison all the combo meals had a price variation with the one Wendy's always being more expensive than the other. A Dave's Single Combo was $11.29 at the first store, $9.89 at the second. The Asiago Ranch Chicken Club was $12.69 at one store and $10.99 at the second. A Taco Salad was $9.59 at the first and $9.39 at the second. Even the price of Coke varied: $2.69-$3.29 at the first and $2.49-$3.09 at the second. One item that was priced the same was coffee: $1.79-2.09. Wendy's media relations responded that price differentials between same chain outlets are not unusual. "Wendy's restaurants in Canada are franchise owned and operated. Franchisees determine menu pricing for their restaurants based on multiple factors which is common in the industry." Jeff Dover, a Toronto-based restaurant analyst with fsSTRATEGY, said pricing can vary widely. "Some franchisors manage pricing on a regional basis so there is consistency in each region," he said. "Others allow franchisees full discretion when it comes to pricing." Dover said pricing is set out in the franchise agreement and "the policy varies from chain to chain depending on the type of products served, supply chain arrangements, the services provided by franchisors and the extent to which pricing is integral to brand management." Dover said chains operate on small margins with pre-tax profit in Ontario in 2019 (latest data) being 3.5 per cent of sales. He said his firm's research found that restaurants' food can come from different distribution centres "which can be in the same city." Dover said most franchisees "are small business owners, not large corporate entities."
---
Sexual harassment in restaurants just got worse during pandemic - report
WindsorOntarioNews.com April 21 2022
Even before the pandemic the restaurant industry "had the highest rates" of sexual harassment, says a new report. That only increased over the past two years. The study, by the UC Berkeley Food Labor Research Center, surveyed American restaurant workers on their experiences of wages, tips and harassment by supervisors and customers. Seventy-one per cent reported they'd been harassed at least once. And tipped workers experienced it "far higher" than non-tipped ones. And those who reported it had been the "target of significantly and substantially more retaliatory responses than those who did not." Ninety-eight per cent reported one incident of retaliation, mainly "economic retribution." The report says Covid "compounded" harassment. "The reduction in customers and tips gave individual customers more power over individual women workers, and also gave more power to supervisors who control which shifts these workers work," it said. "Since tips vary with shifts, supervisors control workers' tip income by giving them better or worse shifts." This was exacerbated by having wait staff enforce Covid rules on "often unwilling" customers, resulting in less tips. And Black workers reported getting even less tips than Whites – 73 to 62 per cent. The type of harassment also changed. Many reported "being regularly asked to remove their masks so that men could judge their looks and their tips on that basis," creating a health risk. The fact that two-thirds of women are single moms "makes them uniquely vulnerable," because tips "are the only income" for their household. In the US there are more than 800,000 single mothers in the industry and 425,000 in front-of-house "largely tipped" positions. This makes the industry "the sector with the highest concentration" of single mothers (nine per cent). And single moms are "particularly burdened" because they are less able, due to lack of child care, to work weekend and night shifts "which offer better tips."
Photo: One Fair Wage report
---
Resto association blames protesters and authorities for eatery closures
WindsorOntarioNews.com February 22 2022
Restaurants Canada blames both protesters and government authorities for not letting restaurants in the nation's capital get back into full business. The reference was to the three weeks of blockades in downtown Ottawa which were cleared on the weekend by combined police forces with hundreds of arrests. While there are no or few restaurants along Wellington St. across from the parliament buildings - the epicenter of the parked truck convoy protest against pandemic mandates - there are a multitude of restaurants on side streets and "down the hill" along Rideau Street and into the Byward Market, the most trendy eating district in the city. The City of Ottawa declared a state of emergency Feb. 6 and closed streets in the downtown core. The closure ironically followed the "green light" given to restaurants by the province to reopen from Covid restrictions Jan. 31. The industry association said the dispute meant "their right to reopen has now been delayed." Restaurateurs "have been instructed to remain closed to avoid threatening behaviour from demonstrators, dashing their hopes of reopening and recovering from the devastating losses they've endured over the past month," the association said. While the association says businesses were ordered closed restos in the Byward Market were reported open though reportedly saw a major drop in business as residents shunned the area. The massive Rideau Centre indoor mall closed on its own. The protests only added to "unprecedented challenges of the city's hardest-hit businesses, depriving restaurants of their freedom to welcome back their customers and adding to the massive debt they've been accumulating," Restaurants Canada said. The association called on "protest organizers and public officials "to let food service workers get back to their jobs and allow businesses to begin to recover from this unnecessary attack on their freedoms."
---
Expect price jumps as restos hit with as much as 19.5% min wage increase
WindsorOntarioNews.com January 25 2022
Directly as a result of the pandemic the Ontario government has increased the minimum wage for restaurant staff serving alcohol from 12.55 per hour to a "harmonized" $15 with other minimum wage workers. "Ontario's workers have been the unsung heroes of this pandemic, as they've stocked shelves, kept our supply chain moving and helped so many of us enjoy a meal among family and friends at a local restaurant," Premier Doug Ford said in November. "When we asked labour leaders what their priorities were, increasing the minimum wage was at the top of the list." The government admits such an increase is "unprecedented" and as a result liquor servers will be "treated more fairly." That hasn't sat well with restaurant owners, who say they weren't consulted. "There was no consultation whatsoever," Restaurants Canada Central VP James Rilett (pictured) said. "Back when they were courting the labour vote they decided to do this. And we found out about it at the same time that everybody else did in the press release." While the government has cited hard times during the pandemic as a reason for the wage increase Rilett said "I don't think that's justification – every study I've seen has servers, even in family-style restaurants, making $30 to $40 an hour just in tips." In the overwhelming number of cases those tips are pooled with other restaurant staff. And since the general minimum wage also increased from $14.35 to $15 an hour restaurants "ought to relook at that and say do we need to put more in the back of the house." Asked the greater implication for restaurants, Rilett said restaurateurs have two choices: lay off staff or increase menu prices "and nobody wants to reduce staff because it hurts production and hospitality so in the end it's usually menu prices that are affected." And with restaurants walloped by government Covid restrictions " restaurants really don't have the ability to delay menu increases."
Photo: Restaurants Canada
---
The Twisted Apron moving up and across the street in Olde Walkerville
WindsorOntarioNews.com January 6 2022
The Twisted Apron, an 11-year-old popular mainstay in Walkerville, is moving up and across the street to spiffy new premises remodeled by Windsor's Rosati Group. (See also REAL ESTATE). The move into the 1907 Albert Kahn designed two storey building at Wyandotte St. E. and Devonshire Rd. will see the resto occupy most of the first floor with full street frontage. There will also be a side patio accommodating at least 30. Owner Kate Robinson said the location will be slightly smaller than her current 5000 sq. ft. but there will be more seating and a bigger kitchen. Rosati has gutted the entire building to make way for more than 11,000 sq. ft. of commercial space over two floors as the developer continues to make inroads into the Olde Walkerville community, reconditioning historic older buildings. Robinson said her rent remains the same. "Less square footage but a better design," she says, noting the new interior look (by Windsor's Architecturra) will soon be revealed. "It's a surprise but it's going to be something very different from where we are right now." The floor can accommodate 90 diners though Robinson says seating will likely max out at 70 for ease of movement. Robinson is changing locations partly because her current building has a small kitchen. "I feel like honestly in the long run it's going to be cheaper to be there because the building that we're in right now is extremely old," she says. "We do a lot of repairs each month that are very costly." The Twisted Apron has a breakfast and lunch menu and is licensed. Its cuisine puts a "twist" on comfort food. Chicken and waffles is a big seller. "Smashed toast", a spin on avocado toast with crispy poached egg with mushrooms and chili sauce, is another. "Definitely our mac and cheese is a good seller and our eggs benedict is probably our best-selling item," she says. Look for an expanded menu at the new locale. Making the move is taking longer than expected because of supply chain delays but Robinson is looking at a late Spring opening.
Photo: Rosati Group
---
One of a kind website promotes Kingsville's unique culinary scene
WindsorOntarioNews.com December 21 2021
Eat, Drink, Dine, Kingsville is a unique website promoting arguably the most vibrant dining scene of any small town in southwestern Ontario. The almost decade old organization represents restaurants, breweries, a butcher and produce markets, drawing dues from members and receiving no government funding. Heather Brown, VP and co-owner of the Main Grill and Ale House, says the group - she says there is no other of its kind in southwestern Ontario or perhaps the province - started when three local restaurateurs were asked to provide hot chocolate for a Christmas celebration. Now the organization is a showcase for the town's very diverse dining scene, from long time comfort food mainstays to cutting edge gourmet dining. Brown said the group stays viable because those in it are largely of the same point of view. "We're a group of people that are very like-minded and we see the better good in making Kingsville a destination," she said. Membership requires businesses to be local. "We don't do franchise," she says. Among members are Koi Sushi, Colasantis, Banded Goose Brewing, The Butcher of Kingsville, Kingsville Brewing Co. Taphouse, Green Heart Lunch Club, Jack's Gastropub, Mettawas Station and Lee & Maria's. Brown attributes the town's dining array to its location along Lake Erie's north shore, in the middle of the county's wine region. A website video is worth watching simply because it shows the wonderful cuisine available in this pretty town by the lake, which has in recent years also become a retirement community. The organization doesn't have money to advertise but does team with the municipality and local and southwestern Ontario tourism authorities. And Eat, Drink, Dine Kingsville returns the flavour. For the last five years it has supported area schools by donating almost $100,000, almost $26,000 this year. "Those are feel good stories," Brown says.
---
Artisan Grill opens at Devonshire Mall
WindsorOntarioNews.com Nov 15 2021
The Artisan Grill has upped its game in a big way, opening in the former Moxie's location (closed last year) at Devonshire Mall. For almost two decades the resto, probably Amherstburg's only fine dining eatery was one of the first businesses to revive an historic but moribund Dalhousie Street, an effort now gaining traction. Owner and chef Matthew Johnson has overseen the venture all these years. The resto's emphasis has always been on fresh ingredients and an upscale menu that combines newer cuisine and traditional in a casual dining atmosphere. "Our menu offers unique dishes that will satisfy all palates. Outstanding service, a warm ambience, and an extensive wine menu all add to your dining experience at both of our locations," the restaurant says on its website. The Amherstburg location continues to operate along with the new Devonshire site. The mall site has a stylish exterior by the south side patio and an extensive menu is encased in glass outside the eatery in the mall's hall itself. Among the menu's standouts: handmade artisan bread, mini stuffed Yorkshire puddings with shaved Angus beef, wine demi-glaze and horse radish aioli and baked brie and tuna tartare with mango and avocado. You'll also find a variety of sandwiches including a surf and turf burger and roasted chicken and wild mushroom panini. There are also cooked bowl dishes such as Asian stir fry, mushroom ravioli and pollo alfredo (sauteed chicken breast with garlic, cream and Parmigiano-Reggiano sauce tossed with handmade fresh Pappardelle noodles). The restaurant specializes in a variety of steaks and meats including 16 oz. Porterhouse and New Zealand spring lamb. And it has always taken pride in its wine selection including those from numerous local producers.
---
Comment: Ontario's war on restos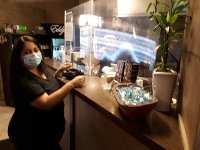 WindsorOntarioNews.com October 13, 2021
The Ford government has much explaining to do. That's in light of its Covid announcement last Friday allowing full capacity at theatres and stadiums for the fully vaxxed. But there was no mention of easing restrictions on restaurants, the hardest hit sector during the entire pandemic. That restriction is two metres physical distancing from other tables. Adding insult to injury no government ministers were on a conference call yesterday organized by the province to discuss the changes. The industry thought Minister Lisa MacLeod would be on the call. (Her office organized it.) Even worse, a government official, Carlo Oliviero, asked those participating not to speak to the media. Fat chance. The restaurant industry has been extremely patient throughout the pandemic with government policies, even though there is little evidence to show that Covid spreads in the restaurant and retail sectors (certainly not among big boxes which were open throughout). Many have gone out of business or have been hanging by the skin of their teeth. And overwhelmingly they have complied with every government restriction. Industry organization Restaurants Canada issued a tepid response to last week's announcement, saying it was "extremely disappointed." It says it has never received data showing why restaurants are harmful. "It is beyond comprehension that 20,000 people can cram into an arena, scream, and closely congregate without masks, while restaurants must adhere to strict distancing regulations which severely restrict the number of customers that can be served," it said. One wonders why the industry hasn't been more vociferous or launched lawsuits. But now, if the government doesn't act quickly to amend last week's decision, some restaurateurs are talking civil disobedience. Just what is it that the Ford government has against the restaurant sector?
---
From vitriol to happy diners, restos greet first day of vax passport regime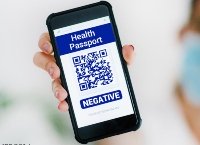 WindsorOntarioNews.com Sept. 22 2021
From vitriolic threats to smooth sailing, local restaurants on the first day of Ontario's new vax passport regime had different customer reactions. One owner said she had received calls calling her a "bootlicking Nazi" and a "commie bitch." She said a lot of callers have been asking if her restaurant will enforce the passport, ordered by the provincial government. "It hasn't been fun," she said. The owner, who spoke anonymously, said staff have been stressed and she even considered "closing down during the passport time." But having opened, business so far has been great. "I will tell you today, the customers were amazing, nobody had a problem, people were happy." She said there have even been waits. "I do feel like a lot of customers let us know they were nervous to go out, they've haven't been out in a year but they're out today." The one hiccup? Some patrons thought the passport phone app was up and running. That only begins Oct. 22. Vax certificates and personal IDs are currently required. Filip Rocca, co-owner of Mezzo, said he'd had "no problems at all." He said he's getting a "tonne of reservations" for the weekend though admitted business is down overall. By how much? "We just don't know at the moment." Rocca said he's heard other restaurants are getting hate calls. Uzair Sharif, owner of Smokies BBQ, said he has not received any negative feedback but "we've told our employees to be careful." A supervisor of an east side Asian restaurant said he's received some negative responses and had to turn one man away. "They just don't like it and it's sometimes hard for us, especially explaining it to them." Trevor Loop, owner of the Banded Goose Brewing Co. and Jack's Gastropub, said with almost 80 per cent of the population fully vaccinated, "I think our customers understand the situation and certainly understand these aren't our rules." He said staff have been designated to ask customers proof of vaccination but this isn't much different from how the restos have been operating throughout the pandemic. "We have to seat all guests because guests aren't allowed into any facility and certainly can't take their masks off without having a chair, without being seated at a table," Loop said. "So really, it's going to be the same as it has been. The only thing is we have to require proof of double vaccination upon entering. Those who don't have it obviously we're welcoming to our patio area weather-permitting."
---
Local Brian Bates is Mcdonald's 2021 Outstanding Manager of the Year
WindsorOntarioNews.com Sept. 8 2021
Mcdonald's Canada's 2021 Outstanding Manager of the Year goes to Windsor's Brian Bates, who runs the chain's Walker Road location. The award recognizes top performing managers and like many others in this elite category, Bates started off as a regular crew member, first on the drive-thru line in 2011. He's since worked at seven locations. "Brian has excelled in delivering great quality service and cleanliness to our guests at our Walker Road location while also having a strong focus on taking care of our people," Jason Trussell, the outlet's Windsor franchise owner-operator says in a news release. "Brian's passion and commitment shine through every day and I am extremely proud to see Brian receive this award for his outstanding results." Bates himself tipped his hat to his fellow colleagues. "This award is a reflection of the hard work and dedication of my outstanding crew and I am grateful to work with and lead each and every day," he said. Every year the chain looks for managers whose dedication and hard work embody Mcdonald's desire for top service. According to the chain, Bates's "passionate management style" also saw his outlet get through some of the restaurant's "most challenging times" due to the Covid pandemic. Bates has aspirations to become a Mcdonald's Operations Consultant and wants to get more involved in training and development. He's already received "top marks" for training classes but this is his first recognition as Manager of the Year. Not incidentally Bates has finally defined what Mickie D's portly purple mascot Grimace is all about. According to the Toronto Sun by way of CBC News, Bates says Grimace may be a fun and pal to Ronald Mcdonald but is a "tastebud nonetheless." He says Grimace's purpose in life is to demonstrate that the fast-food restaurant chain's food is tasty indeed. (see also NOTED & FILED).
---
More Taters Please aims for 95 stores
WindsorOntarioNews.com August 16 2021
More Taters Pleas is expanding with a second store, taking over the former KFC location on Tecumseh Rd. E. at Bernard Rd. This is just the first of what owner Chris Bernauer projects will be 95 stores, the vast majority franchises, as he expands through southern Ontario and perhaps beyond. Why 95? That's the year his daughter, Emily, was born. Emily died in a car accident in Amherstburg in 2014. She died driving home after staffing the Sobeys booth at the now defunct Shores of Erie International Wine Festival. Everything about More Taters Please is a tribute to Emily. The store name reflects her last text to Chris: "Taters?" There are 18 sauces because she was 18 at time of her death. Bernauer created the restaurant to turn her death "into life basically." Bernauer had no background in restaurants when he created the concept in 2017, opening in the Ferrari Plaza on Walker Rd. The store name reflects lots of menu items with imaginative variations of potatoes - from Loaded Taters like Nacho Fries and Triple Cheesy Bacon Fries to six different types of baked potatoes. For example, the Steak'n Bake has baked potato, gravy, cheddar cheese, steak, honey mustard sauce, fried onions, mixed peppers, "delight sauce" and scallions. About half the store's menu are potato dishes. The other half are a myriad poutines, wraps, chicken, wings and salad bowls. Bernauer said the menu reflects today's family tastes. "Twenty-five years go everyone wanted a burger and fries, today everybody wants something different." For now, the family will manage the first five stores alone, ensuring they're successful before selling them off. Bernauer says he already has had at least 50 inquiries from people asking to be franchisees. "They love the concept," he said. "It's not like a complicated operation, it's very quick simple and great food."
Photo: More Taters Please
---
Resto adds second patio across alley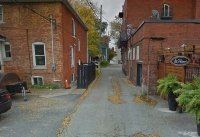 WindsorOntarioNews.com July 30 2021
The city has given its blessing for an unorthodox plan for a second patio by a Walkerville restaurant to accommodate outdoor diners. The decision was made despite a recommendation from planning staff not to allow it. The applicant was Vito Maggio, owner of Vito's Pizzeria, to allow a temporary patio across an alleyway from his existing Wyandotte St. E. resto's outdoor patio. The applicant asked for the second patio to provide adequate "social distancing" during the Covid pandemic, according to a city report. The area, though, is behind 642 Windermere, which Vito Maggio Holdings Inc. owns and uses as an office around the corner from the restaurant. However, said city staff, the "parking pad" (left area of photo) abuts east-west and north-south alleys. It's also located on the "periphery of an established residential neighbourhood." Planning staff had qualms about the "safety and security" of the area. Adjacent alleys provide vehicle access, parking, loading and refuse facilities for businesses along Wyandotte Street. They also provide access to garage and parking for residences east of Windermere and west of Chilver. "Having customers and staff cross the alley increases the potential for conflict between motor vehicles and customers and staff," the report said. Staff also called this "a form of commercial creep" into a residential area. Other patios approved during the pandemic have been located within mixed use and commercial corridors. Maggio's lawyer Jeffrey Nanson in a letter stated Vito's had been using the area "creatively" to expand outdoor seating but received an Order to Comply, necessitating the application. He noted that under the Reopening Ontario Act the objective is "one of extending and easing access" to patios. As well, the "intent" is to spur the economy by creating jobs. Nanson pointed to municipalities like Tecumseh and Toronto where restaurants "are encouraged to provide patios wherever feasible." And the City of Windsor itself has indicated a desire "to help small businesses and restaurants" including "extending patios."
Photo: City of Windsor
---
Tim Hortons led corporate 2020 sales drop while Popeyes picked up the pace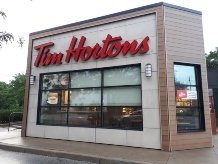 WindsorOntarioNews.com July 7 2021
Tim Hortons led the sales decline in 2020 for Canadian-based Restaurant Brands International (RBI) due to Covid-19. The corporate giant is also owner of Burger King and Popeyes Louisiana Kitchen. Tims' sales were off 15.7 per cent or $308 million, Burger King saw a 7.9 per cent drop. But Popeyes sales were up 13.8 per cent. That compared to pre-pandemic 2019 when RBI's sales were "driven" by an increase of $47 million at Tims, according to the corporation's annual report. RBI told shareholders the company has eliminated the vast majority of artificial ingredients in products. "At Burger King in the U.S., the Whopper sandwich and 90% of the permanent food menu are now free of colors, flavors, and preservatives from artificial sources," the report says. At Tims, freshly cracked eggs were introduced and the chain removed artificial colors, flavors and preservatives from the English muffin and biscuit. At Popeyes "we are working to do the same with our fried chicken offerings…..by the end of 2022." As well, RBI will eliminate this year "antibiotics important to human medicine" from chickens. Despite expanding online ordering, in-store kiosks and mobile apps "such deployment also means that we are collecting and responsible for additional personal information about our customers," the report says. Government privacy officials are "investigating the use of certain geolocation data for TH mobile app users." As well, RBI has been "served with several purported class action lawsuits in Canada alleging we violated mobile app users' privacy rights." Toronto HQ's 65,000 sq. ft. but Miami (US HQ) has 150,000 sq. ft. RBI was created by the merger of Tim Hortons and Miami-based Burger Kng in 2014. The firm has two Canadian manufacturing plants. Throughout the pandemic "substantially all" North American restaurants remained open. Relief packages were offered to "eligible franchisees." RBI is one of the world's largest quick service restaurant businesses with approximately $31 billion in system-wide sales and approximately 27,000 restaurants in more than 100 countries as of December 31.
---
Ontario's largest employer goes begging for well-paying jobs
WindsorOntarioNews.com June 16 2021
It's ironic that when people think about getting a well-paying job or even a career they tend not to think of Ontario's largest employer – the food processing industry. Which, after the auto industry, is the second biggest contributor to the Gross Domestic Product (GDP). Ontario, as well, also has North America's third most important food sector. But the industry, which is made up of a variety of companies including well known local names like Bonduelle, Dainty Rice and Highbury Canco, is trying to change that. It has launched its CareersNOW! portal to acquaint people with the types of jobs and opportunities available across a swath of businesses, from fruit and vegetable to meat, cheese, beverages, pasta and sweets. Chris Conroy, CEO of Food and Beverage Ontario, said the Ontario industry will be short 25,000 jobs in the next few years. The problem is that the industry, large and important as it is – and surely otherwise top of mind in southwestern Ontario – is under the radar when people think of careers. Or it has an image problem. "I think awareness is a good part of it," Conroy said. Food processing may conjure minimum wage or seasonal jobs. But there are many that are year-round and pay well above the minimum wage with the average being $21.76 an hour. Plus, there are skilled trades – repairing machinery – and administrative jobs. "People just aren't aware that the opportunity's there," Conroy says. And, while four high schools have programs specializing in training for the sector as well as community colleges like Conestoga and the University of Guelph, a benefit is that people can enter the industry unskilled and train on the job. Such as becoming a butcher. "That's the preferred way to do it in the industry," Conway said. In another ironic twist, those jobs might not be there if people don't apply. Conroy says employers look at "potentially automating some of these roles if you can't get people in them." Food and Beverage Ontario's portal will soon become a clearing house for connecting applicants directly with dozens of companies. Meanwhile, people can get introduced to the industry and its benefits by going to www.foodandbeverageontario.ca/careersnow
---
Mexicantown waiting for Canadians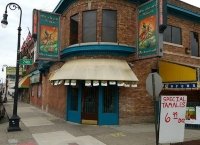 WindsorOntarioNews.com June 1 2021
Southwestern Detroit's Mexicantown Restaurant was a favourite of Canadians. As many as fifty per cent of owner Bob DiMattia's clientele were Canadians, mainly crossing the bridge for dinner time meals in what had been a well-worn Canadian tradition of frequenting his and other area Mexican style restos. DiMattia saw lunchtime customers as well. All that of course ended when discretionary cross border traffic was frozen in March 2020. "Oh absolutely," DiMattia says about the heavy impact of the loss of Canadians. The restaurant is one of at least half a dozen such restaurants on Bagley Street alone, just on the other side of the Ambassador Bridge. Michigan restaurants have slowly been emerging from Covid restrictions and compared to Ontario, have been reopening to more and more indoor and outdoor customers. (During the pandemic the state's restaurants saw 159 days of full closure and 16 months of various restrictions.) DiMattia said Canadians would come to the restaurant for its Monday Canadian dollar at par meals. "We were very known for our Canadian customers," he said. "So, when the bridge shut down for non-essential workers, we got hit pretty hard." DiMattia fondly remembers days when both of his restaurant's floors – the restaurant seats 400 – were bustling. The upstairs bar, where people would wait for tables, would be packed with customers nursing their margaritas. And while his restaurant recently has been open for indoor dining at 50 per cent capacity (all state restrictions will be removed July 1) DiMattia has limited his guests to 100 with the second floor and patio closed. The owner admits it has been difficult finding staff; he normally employs 40. "But I think in the next two weeks we'll start seeing them come back." DiMattia said he still gets the odd Canadian customer. DiMattia, who is married to a Canadian, well knows the dilemma Canadians have had getting vaccines and hence in part the continued border shutdown. But, he said, "I'm hoping especially with the states opening up your side kind of catches up."
---
Windsor Tea Emporium is expanding with its second shop on Walker Road
WindsorOntarioNews.com May 16 2021
The Windsor Tea Emporium, a unique tearoom, bakery and casual eats venue in central Windsor, will be opening its new satellite store in June. It will be called the Windsor Cake Emporium at 3244 Walker Rd., to take advantage of the business' expanding bakery side. The tea emporium has actually been in business since 2012 selling at first retail. Then a couple of years ago it moved to a takeout site on Ottawa St. But last summer Serge Carvalho and his wife Mary Christine Smith – the woman behind the business - moved across the street to a larger indoor sit-down space. Serge admits it was "risky" during the pandemic, but they had the outdoor patio last summer before the series of lockdowns began in the new year. "We thought at that time the pandemic would ease up," he said. Still, the venue is airy and inviting. Customers can walk in and order from an attractive bar. On one wall is a custom packaged assortment of teas. The counter includes in-house cupcakes. Coffee and specialty drinks are on tap. And you can order sandwiches and salads, even tea-infused gelatos. The combo of small meals and beverage is "kind of our little niche," Serge said. One of the most popular drinks is Matcha tea from Japan known for its health benefits. But the business orders in bulk from brokers worldwide and tastes and packages its more than 100 teas. The décor, designed by Serge, is also attractive. A combination of Edison lights and wisteria hang from the ceiling and one corner has a green wall. Serge calls it "an outdoor garden theme." Serge says the lockdowns have been tough. Yes, he said, they are open. "But when you tell your population to stay home you can stay open all you want but if nobody's coming out." Meanwhile with the expanding bakery component the owners are prepping the Walker location mainly as a takeout. Expect a focus on beverages and baked goods like bagels and croissants. "We want to have a morning crowd for coffee," he said. The soft opening is June 4th.