---
NOTED & FILED
Our community as reflected in outside media
---
Aug 17/22: It's not about Windsor but about our endearing neighbour across the river. And the lead sentence in Time magazine's portrayal of Detroit in its recent World's Greater Places list might have been rewritten for its possibly unintentional guffaw-inducing response, making the reader feel that "the D" isn't safe to get out of your car in. Here it is: "Nearly 10 years after Detroit filed for bankruptcy, travelers can now play a role in the city's vibrant economic recovery by simply driving through. Detroit was recently selected as home of the USA's first electric-vehicle charging road, solidifying its title once again as the Motor City—but for the modern age. The revitalized city has plans for lots of new offerings, especially for food and drink. Some of the best: Midnight Temple, an Indian gastropub near Eastern Market; Rosemary, chef Maxcel Hardy's rosemary-filled café and accompanying cigar lounge called Byrd; What's Crackin', a seafood-boil restaurant serving up Great Lakes–caught fish; and Basan, a Japanese robata restaurant. Over 500 new hotel rooms are currently in development for lodging. Cambria Hotel, a 158-room downtown hotel featuring Bluetooth mirrors, golf simulators, and the Detroit Taco Company Bodega, will open in late 2022. ROOST Apartment Hotel is preparing to open early next year in Book Tower—just one of Detroit's iconic buildings currently being restored to its former glory. Visitors shouldn't miss the summer opening of Phase 2 of the historic $55 million Motown Museum expansion, featuring an outdoor plaza and performance space." Detroit News columnist Charlie LeDuff had a little – morbid – fun with the write-up. "Yes, please drive through and see our drug houses. Of particular interest is the one where five were shot and one murdered two weekends ago. Inexplicably, that drug house is still inhabited. Walk-up service may be available, but highly unrecommended."


Aug 3/22: Windsor and Essex County are well represented in a new novel, Lucy and Bonbon, by Canadian author Don LePan, who is not a local native but has travelled through the area many times. So often, in fact, he knows the proper pronunciation of the village of Comber. "Comber rhymes-with-sombre not bomber" his main character Lucinda (Lucy) Gerson says at the story's outset. The book, which is partly about "boundaries," including international ones, features numerous local references which longstanding residents will instantly identify with. Like a lot of local dual citizens, Lucinda says, "I might have been born in Detroit but I felt Canadian a lot more than American." Seeking privacy to inquire about an abortion Lucy travels to the Planned Parenthood Center in Detroit's Cass Corridor. "That's center with an 'er', not an 're', Canadians make a big deal about that sometimes." Meanwhile, "there'd be an old building and then an empty space and then another old building that might have gotten some fresh paint, and then another empty space. Maybe it was a little fancier than Sandwich Street in Windsor, but that's not saying a whole hell of a lot." And, "everybody always thinks Windsor is north of Detroit. I won't say they don't know their ass from a hole in the ground. But they don't know nothing 'bout those bends in the river, that's for sure." Lucinda has to pay for the medical service – "no 'socialized medicine' like they keep calling what we got in Canada." Of her older sister Susie, "she was always going over to Detroit to see some show or other, or join in some protest, or hang out with some guy she'd met in some bar on the Canadian side."


July 11/22: The fact the Canada Council, Canada's elite federally-sponsored arts granting agency, is not recognizing non-fiction books, in favor of fiction, in its grant awards is disturbing to an increasing number of publishers, as illustrated by Windsor's Dan Wells of Biblioasis, an internationally-recognized book publishing company and bookstore on Wyandotte St. E. Writing in Toronto-based Sutherland House's SHuSH Edition 116 newsletter, Wells said "it's never been more important to tell our stories to ourselves, and to hold people in positions of authority accountable. (But) we have never been in a worse position to do so." On the one hand, he writes, the book market is dominated by foreign multinationals who consider Canada too small a market to invest in non-fiction. "I can tell you that of the 5,000 Penguin Random House titles that I sort through for Canada in a six-month period, maybe there's one work of Canadian history or researched non-fiction." Wells says if he wanted he could fill "eight to 10 shelves" every publishing season (six months) with "major American" or other country history and political books. "But in the course of a year, I have a hard time keeping my Canadian history shelf fresh." Wells adds he could find only "three or four presses in all of Canada that were doing substantial non-fiction." Sutherland House publisher Kenneth Whyte says Canada Council funding is imperative. "Researched non-fiction is expensive and time-consuming to produce at the best of times; when it's relatively disadvantaged by arts funders, it begins to disappear. It's no accident that the shortlists of all the major non-fiction prizes in Canada have been dominated by memoir in recent years."


June 27/22: University of Windsor poli sci prof Lydia Miljan rejected the call for electoral reform in Ontario. Her debate in the Toronto Star was in wake of renewed calls for reform because of the low voter turnout in this month's provincial election. "Proponents of electoral reform view it as democratic frustration — that the lack of choice results in people staying home." But she says variation in turnout since the 1970s is "not self-evident" the system needs an overhaul. Miljan says various factors can influence turnout – voters' age, enthusiasm for change and the political culture. Critics blame our "first past the post" system where the candidate who has the most votes wins. But alternative systems have their fallacies, she says. Ranked ballots have voters choose several candidates, "often resulting in one's second or third choice being victorious." In proportional representation, another system, "the proportion of total votes are translated into seats, which gives areas with high population densities more say in the outcome of elections, further marginalizing rural and remote voters." Incidentally, the opposition parties did better in these ridings while the Tories "were competitive throughout the province." Indeed, many candidates did win with majorities – 34, 26 of them PC. Proportional rep also bolster parties' pure ideologies without having to compromise viewpoints within the party. This results in "more extreme parties" and consequently more minority parliaments "which result in backroom deals after the election." Miljan says the PCs won the last two Ontario elections because they simply motivated more people to vote for them, though all parties lost absolute numbers. The same, she suggests, could be true for the Liberals and NDP.


June 6/22: University of Windsor political scientist Geoff Callaghan says the for all the "bluster" directed at the federal Liberals for reducing civil liberties over the past couple of years "far more significant" has been what the Doug Ford Tories in Ontario have done. In an op-ed in the Toronto Star Callaghan says he's not referring to limits on social gatherings, lockdowns or other pandemic restrictions. The government was "rightly given latitude for the simple reason that, in accordance with section 1 of the Charter, a reasonable explanation for why it had chosen to do so was readily available." But in one particular area the province failed. "At critical moments throughout the pandemic, the Ford government's lack of transparency around decision-making impaired the capacity for Ontarians to understand the basic reasoning behind the rights-violating measures imposed on them, let alone provide them with a backdrop against which those measures could be questioned and/or critiqued." This was a "gross violation" of Charter rights. Callaghan says none of this "should come as a surprise" to Ontarians. "From the way this government conducts itself, one would get the impression that it believes it has some kind of democratic license to defy the rights of citizens whenever it is politically expedient to do so." Remember its invocation of the notwithstanding clause last year, the first time used in Ontario's history? This was to restrict third-party political advertising despite a judge's ruling the measures violate freedom of expression. But, says Callaghan, there's a chance Ontarians can make their voices heard against this authoritarianism. Writing last month, he says: "I hear there's an election coming up where you can put your opinion on the record."


May 4/22: If betting on the future of electrical vehicles is such a good investment why is it government and not the private sector plowing hundreds of millions of dollars into Stellantis' new EV operations in Windsor and Brampton? That's the question Financial Post columnist Terence Corcoran asks. He references new investments by the "Oracle of Omaha" Warren Buffett in traditional fossil fuel energy companies like Occidental Petroleum and Chevron, as well as banks worldwide in March alone investing $750 billion into the oil and gas industries. Why, the columnist asks, has there been "no mention of Buffett or anyone else rushing to gobble up shares of General Motors, Ford or Stellantis, whose market values are down by around 40 per cent since the beginning of 2022?" No, he says, these companies' major investors "are the governments that are picking up risk that investors would not otherwise fund." Corcoran continues: "In Windsor this week, Prime Minister Justin Trudeau and Ontario Premier Doug Ford grabbed headlines when they showed up for a Stellantis announcement that it was investing $3.6-billion to convert a Chrysler plant to EV production. It's all part of a $16-billion electric vehicle investment effort, much of it backed by billions in federal and provincial subsidies." At one time, not so long ago before the pandemic, supply chain crisis and Russian invasion of Ukraine shocked markets and pushed into relief the threat to energy security, the fossil fuel industry was considered on the verge of being "stranded assets" – no one to invest in them and therefore no way to get them out of the ground. But world economics are always in a state of flux and even crises. Corcoran asks wryly if it's now the reverse – no one wants to invest in green renewable energy because it's not proven. "Will all this investment, which the private sector obviously considers too risky to take on, end up on the stranded asset pile as time and global economic and political shocks continue as usual to rock industry?"


April 14/22: University of Windsor political scientist Lydia Miljan wonders why the CBC gets "the lion's share of government largess while attracting the fewest viewers?" Writing in National Post, Miljan took issue with recent Liberal government proposals to increase funding to the state-owned network. The government recently invested $675 million to "revitalize" the radio and television systems. And it set aside an additional $400 million over four years to make CBC less reliant on advertising. The network already gets $1.4 billion from taxpayers. The idea is to eliminate all advertising from mainly news programming. "From a value-for-money perspective, this seems like a losing proposition," Miljan says. After all, CBC news wildly trails its public sector competitors for viewers. Across Canada, CTV'S local evening news averages 1.7 million viewers, CTV National News at 11 p.m. averages one million, and Global's weekend news averages almost one million. But CBC's The National averages fewer than 500,000 viewers per night "and sometimes draws far below that." Asks Miljan, "When the Liberals claim that 'Canada wouldn't be the same without the CBC,' what Canada are they talking about exactly?" Miljan cites an internal CBC report that ironically seeks to maintain advertising. For example, advertisers who want to target CBC/Radio-canada audiences would lose out if ads were banned. And local advertisers would have fewer options to reach potential customers.


Feb. 24/22: University of Windsor political science professor Andrew Richter says the recent trucker blockades were a failure by all levels of government. Writing in National Post Richter says the blockades not only were "enormously distressing" but "terrifying." He decried the inability of authorities to do anything about the protests. "Perhaps most concerning is that people are realizing that when they most need assistance, they are effectively on their own." Ruchter said the trickers had warned they were in for a long protest yet the police were initially loath to act. The professor decried the police for not enforcing basic laws. "For example, despite horns going off at all hours of the day and night, the police did not enforce noise bylaws (rather, it fell to private citizens to launch a successful lawsuit)." Same too for other road infractions like parking and idling. As well, "There are also scores of residents who claim that they have been harassed and threatened on the street, often within earshot of the police, who generally stood idly by." Richter said police ineffectiveness (until the blockade was cleared last weekend) was indeed noticed outside Canada. "One can only imagine what our enemies are thinking," he said. Same with the Ambassador Bridge protest where a small group of protesters "just moved in and took over" while authorities watched. Writing before the end of the blockades Richter called not just on Ontario but the feds "with its far larger powers" to play a "primary role" in ending the demonstrations - "likely through some combination of carrots and sticks."


Feb. 3/22: As a travel feature The Toronto Star did a quick weekend trip to Windsor to describe the wonders of our fair city. "As a city best known for its link to Canada's automotive industry, Windsor may not be the most alluring road trip destination," writer Jessica Huras says. "Scratch beneath its industrial surface, however, and you'll find a vibrant city with an up-and-coming culinary scene and mild winter weather thanks to its location near Ontario's southernmost point." After the four hour trip from the GTA the author's first stop Saturday afternoon was Armando's Pizza for Windsor's "most iconic contribution to Canada's culinary landscape." Windsor-style pizza is "a distinctive thin crust pie with eyebrow-raising (but delicious) toppings that include canned mushrooms and shredded pepperoni." Next the writer headed to Hiram Walker & Sons to learn about the city's role in Canada's whisky industry. Then she headed to Olde Walkerville for its contemporary shops, restos and bars. The author suggested staying at A Hidden Gem Bed and Breakfast in Walkerville or Holiday Inn Express downtown for great views of the Detroit skyline. For dinner, she checked out Gladstone Commons for "seasonal small plates paired with nano brews and inventive cocktails." And for after dinner drinks it was the Blind Owl, which "draws inspiration" from the city's rum-running history. On Sunday Huras started the day with breakfast at The Twisted Apron, "much-loved" for its "playful, homestyle fare" followed by a post-breakfast stroll in Old Sandwich Town. Huras refuelled at Mamo Burger Bar known for its freshly-ground burgers, and then headed to the Art Gallery of Windsor and a stroll along the 5 k riverfront trail including the Windsor Sculpture Park. Before heading home to TO Huras stopped for java at the Anchor Coffee House.

Jan. 13/22: Reciting the history of World War II and the sins of the Nazis isn't appropriate behaviour for the Canada Border Services Agency (CBSA). Paolo Grosso, an immigration officer at the Detroit – Windsor Tunnel, called her supervisors a "bunch of Nazis" back in 2004. Her remarks came back to haunt her in 2008 when denied an opportunity to apply for a visa agent position overseas. According to Ottawa-based investigative site Blacklock's Reporter, and reported in the Toronto Sun, Grosso's comments came during when the CBSA was merging with Canada Customs and the federal Immigration department. Grosso had been critical of the merger process "and felt specialization and knowledge were watered down, the board heard," said the Sun. The board was told that other agents also "referred to the merger" as a Nazi takeover and "used the phrase as a reference to the Nazis entering the Sudetenland and taking over the Czech government." "The grievor endeavoured to excuse her use of the phrase as a joke," wrote adjudicator Joanne Archibald of the Public Sector Labour Relations and Employment board. "I find her evidence disingenuous and self-serving. I do not accept the assertion that it was a joke."


Dec. 16/21: University of Windsor poli sci prof Lydia Miljan weighed in, in a Toronto Star debate, arguing that municipalities should remain "creatures of the province" as opposed to having more independence, including changing Canada's constitution to give them more powers. Miljan said that despite large cities' increasingly massive economic power – Toronto contributes 53 per cent of Ontario's and 20 per cent of Canada's GDP – this doesn't mean Canada should naturally give it more clout. Rather there are "far easier" ways to "ensure good governance." One is provincial legislation. For example, the province passed the 2006 City of Toronto Act and 2001 Municipal Act for all cities. "These acts ushered in substantive changes giving municipalities far more clout and obligation than what would have been imagined" when the country was first created in 1967. The City of Toronto, for example, can enter agreements of "mutual respect" with higher levels of government. "According to the act, the city can enter into agreements with the federal government and exercise broad permissive powers to pass bylaws on local boards, manage city finances and so on. While city council can't increase income taxes or sales taxes (and we should be thankful for that), it can raise other taxes (e.g. property taxes)," Miljan wrote. The scholar said it's "highly unlikely" the public would want to reopen the Constitution to give Toronto constitutional status anyway. But there are "less dramatic" options.


Nov. 22/21: With the headline "In Windsor, it feels like Trump is still president," Toronto Star columnist Susan Delacourt interviews Mayor Dwight Duncan, who laments the impact on Windsor's auto economy from the current US administration. The column begins, "Drew Dilkens, the mayor of Windsor, Ont., is not feeling nostalgic at all about Donald Trump. But he is wondering what happened to all that relief he and many other Canadians felt when Joe Biden defeated Trump a year ago." Dilkens said that with Biden's election a year ago "we all breathed a bit of a sigh of relief…..We thought it was the return to sense and sensibility, at least in the bilateral relationship." But things really haven't changed under President Biden, given his government's pro-US economic policies at the expense of Canada. "We're seeing a level of protectionism that is becoming the new normal," Dilkens said. The main complaint is the $12,500 subsidy Biden's government wants to give to buyers of electric cars, but only if they're built in US plants by union labour. It's part of the Build Back Better legislation now making its way through Congress. Says the columnist, "If Canada can't win an exemption or a revised definition of 'American-made' electric vehicles, Dilkens fears that the Canadian auto industry will not be part of the electric revolution that is supposed to save the business in the face of stepped-up efforts to deal with climate change." In fact, the mayor says, "the provisions that are there make Biden look worse than Trump. We all thought that this was going to be a change and a return to a respectful relationship. But what we've seen here is just — well, it's picking an unnecessary fight." Delacourt concludes, "To all those voices south of the border grumbling that Biden has failed to deliver on all that hope he promised, you can add Canadians such as Dilkens and others who fear that the cross-border friendship will always come second to America-first, no matter who is in the White House."


Nov. 9/21: Amherstburg figured in The Detroit News story about the US border re-opening yesterday to vaccinated Canucks. But Canada's strict re-entry requirements including a negative PCR test also figured prominently. "Anyone entering Canada, including citizens, must have a negative COVID-19 test taken within 72 hours of their arrival. That can be hard to plan for, Jon Palmer said as he prepared to cross the Ambassador Bridge back into Canada," said the News. Palmer "of Amherstburg, a town outside of Windsor" took the PCR test at a US Walgreens and got the results the same day. Palmer said he was lucky as the Canadian government won't accept rapid antigen tests and most test facilities won't guarantee results in the 72 hour time period required by Ottawa. "Until Canada changes that, I think you're not going to see a lot of people coming across," said Palmer, who was in the United States to winterize a cabin in Mecosta County in northern Michigan. The News intercepted Palmer as he prepared to cross the Ambassador Bridge back to Canada. Meanwhile, Neal Belitsky, CEO of the Detroit Windsor Tunnel, told the News that while a line of cars developed before midnight Monday in anticipation of the re-opening, it didn't last through the day. "We're usually quiet that time of night, but we had a lot of people who were chomping at the bit to get over there to see family," Belitsky said, standing near the toll gates at the tunnel's entrance on the Detroit side.


Oct. 15/21: University of Windsor law student Kavita Bassi, writing in the Toronto Star, is calling for more accountability by university administrators when it comes to campus sexual assault. She was commenting on allegations that up to 30 young women were victims of sexual violence during orientation at Western University last month. Bassi says administrators need to instill "preventive policies" and perpetrators must face "real consequences." Bassi is a former Western student. She says when she moved on to campus she was told to be careful at parties. "If you go to a party, DO NOT leave your drink unattended and don't drink from a cup that's been left uncovered." She remembers incidents of female students "getting roofied" at frat parties and raves. She says while administration assures complaints will be investigated "the reality" is that victims choose "not to speak." That's because they don't want to suffer "negative repercussions and re-victimization." The other problem is allowing perpetrators to remain on campus. "It can be extremely fear and anxiety inducing, resulting in the re-traumatization of many." While these incidents at Western received national attention they're rooted in a "a larger, more sinister culture, which has found footing on university campuses all over the country."


Sept. 29/21: Windsor's Dan Brotman, an inveterate traveller, felt like he was "jumping into the deep end" in his first trip aboard since the pandemic began. As his flight descended into Beirut Lebanon, Brotman, Executive Director of the Windsor Jewish Federation & Community Centre, "took a deep breath, as I was about to embark on a trip that probably should have been cancelled weeks before." Writing in Toronto Star, what he found was a destitute nation suffering the ravages of a collapsed economy and government, so bad it has been dubbed "Lebanzuela." The currency has declined 90 per cent "plunging close to half of the once middle-class population into poverty." Large swaths of Beirut still are devastated from the August 2020 massive port explosion, one of the worst in modern history. There has been no official government in more than a year. But what first struck Brotman was the city's "literal darkness" with only a few hours of electricity daily and few streetlights on. "I was warned on multiple occasions not to eat dairy or meat, as the incessant power outages cause food to spoil." Gas was highly rationed, people parked their cars overnight just to get in line when stations opened in the morning, and soldiers guarded the stations. "I watched machine-gun-wielding soldiers break up potentially violent brawls between agitated drivers at the pump." Brotman toured towns in southern Lebanon close to the Israeli border, where "yellow Hezbollah and black Shia flags flapped in the wind and posters of Iran's Ayatollah Khomeini adorned the town squares." Yet life still went on. Beirut's nightlife, reputedly the liveliest in the Arab world, has not been diminished. "Watching DJs play international hits and partygoers dance on tables in trendy bars, you almost forgot that you were in a country tearing apart at the seams," Brotman wrote.


Sept. 10/21: Not everyone is buying Windsor Macdonald's restaurant manager Brian Bates's claim that Grimace is an "enormous taste bud." Bates, Macdonald's 2021 Outstanding Manager of the Year (see below and RESTAURANTS) frankly claimed the great purple mascot blob is exactly that, designed to prove how tasty the fast-food chain's offerings are. "He is an enormous taste bud, but a taste bud nonetheless," Bates was quoted last month. Grimace hangs out with Ronald Mcdonald and Mayor McCheese, etc. Now USA Today, one of America's three largest circulation newspapers, is questioning Bates's opinion. The newspaper said it was unable to confirm with Mcdonald's whether in fact Grimace is a taste bud. "Naturally, most people are surprised at the revelation Grimace might be a walking taste bud," the newspaper said. "'33 years old and I just found out that Grimace is actually an enormous taste bud,' wrote Twitter user Arianne de Jesus," the newspaper reported. USA Today also quoted Twitter users Wendi Hays and Seth Austin. "Hays questioned the concept, 'not buying it.' Austin joked about the irony of the name of the food chain's mascot. 'Grimace is a taste bud but his name is Grimace?!'"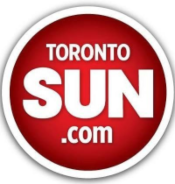 Sept. 8/21: A Windsor restaurant manager has revealed the secret of Grimace, the, er, big purple blob. He's the pal of Ronald Mcdonald as well as the Hamburglar and Mayor Mccheese. According to Brian Bates, manager of a city Mcdonald's, he's simply an "enormous tastebud." Quoting an earlier CBC News story, the Toronto Sun said that despite his "rotund giant size" Grimace is a "tastebud nonetheless." His purpose in life is to demonstrate that the fast-food restaurant chain's food is, well, indeed tasty. Bates was chosen Mcdonald's Canada's Outstanding Manager of the Year. (See also RESTAURANTS) Mcdonald's Twitter account has also tweeted: "Grimace lore says he is the embodiment of a milkshake or a tastebud." The mascot was introduced back in 1972 as a villain. But that version scared some of Mickie D's young customers and so he was turned into a less threatening friendly if portly blob.


August 9/21: Windsor could be in the catbird seat when it comes to producing fast-evolving electric vehicle (EV) technology, such as engines. That's because plants like Ford's Windsor operations already produce the gasoline-powered F-150 engines. And US President Joe Biden made headlines this summer behind the wheel of an all-electric F-150. Invest WindsorEssex CEO Stephen MacKenzie told the Financial Post his development agency is scouring the bushes to land an electric engine manufacturing plant that could employ as many as 2000. "We have automotives in our DNA," he said. As previously reported, such a "gigafactory" could also locate in nearby US states. But if it were to choose Windsor, it would mark the first plant in Canada where battery cells are manufactured and assembled, the Post reported. "Think of all the decisions that go into locating a factory of that size — it's labour, it's cost of labour, mobility of labour, proximity to market and supply chain, cost of utilities and cost of land," Mackenzie said. "If you take all the factors into account we believe we have a strong case." The development official said the regional electrical supply grid has capacity for such an operation. But that 90MW annually could be expensive as electricity costs trend higher than in competing US states. Meanwhile, the auto companies have remained largely mute. "A spokeswoman for Ford declined to say whether the company plans to transition its Windsor operations towards EV production," said the Post. "Meanwhile, Stellantis N.V., which produces the Chrysler Pacific Hybrid minivan in Windsor, said last year it plans to invest $1.5 billion to make its operation capable of producing EVs but has offered no further details."


July 21/21: Essex County figured prominently in a Financial Post story about how local municipalities are being hurt by a jump in their insurance rates. "Surging liability costs are forcing some communities to raise property taxes or cut services," the article begins. Towns have been hit with 20-30 per cent increases as they face more liability claims, the "outsized" impact on small populations and a "shrinking pool of insurers." This comes when Ontario municipalities post-pandemic face a $2.4 billion decline because of Covid. Moreover, smaller towns are seeing an increase in populations, and therefore infrastructure costs, as city dwellers flee to rural communities. Sandra Zwiers, Essex County's finance director, says her town is "consumed by the cost to service." The municipality saw a 13 per cent premium increase or $115,780 after a 10.6 per cent one last year. And deductibles keep climbing. The county's deductible jumped to $100,000 "for every occurrence" last year form $25,000 previously.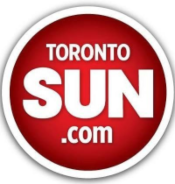 June 30/21: Former Windsor West MPP and provincial cabinet minister Sandra Pupatello lauded the important of supply chains now more than ever. In a co-authored column in the Toronto Sun with former federal Tory cabinet minister Tony Clement they say that thanks to the pandemic supply chains are no longer the domain of "pencil pocket" managers. "The mad scramble for PPE underlined that supply chain resiliency is not just a jobs issue; it's also a national security and health and welfare issue." But not just PPE. Even before the pandemic the supply of critical minerals was becoming crucial. For example, China controls 80% of the world's lithium-ion battery refining, 77% of the world's battery cell capacity and 60% of global battery component manufacturing. "It's hard to imagine Canada being part of the green energy revolution when we're not part of this global supply chain." The two ex-politicos tout their new Reshoring Canada organization to do exactly that. "Our mandate? Advocacy, information and promotion of supply chain resiliency and modernization in Canada and North America." As per their backgrounds the organization is non-partisan. But "data is critical. We're surveying key industries about supply chain gaps and strengths, with a view to making specific recommendations to government and business." Pupatello and Clement say they are "encouraged" by initial feedback. "Clearly many Canadian business and policy leaders see the need to reimagine Canadian supply chains and take more interest in what can be produced locally. Many are convinced Canadians can compete, extract and manufacture with the best in the world. It's a win-win and, after the pandemic, we need some wins."


June 16/21: Windsor Mayor Drew Dilkens got some national exposure in his quest to get locals vaccinated by taking advantage of unused Covid-19 vaccines across the river in Detroit. The National Post reported on Dilkens's appearance before the federal health committee. "We have 35,000 doses that hit the trash, two kilometres away from where I'm sitting at the very moment, in the state of Michigan," Dilkens was quoted as saying. "Doses that have been offered to us by pharmacists living in my community who work over there, who are just beside themselves thinking that this stuff is going into the landfill." The newspaper told of Dilkens wanting to respect international sovereignty by setting up a vaccination clinic in the middle of the Windsor-Detroit tunnel. But the feds have thwarted the city at apparently every turn. "This is being offered to us and for some reason, our government is finding every way to say no to making this happen," Dilkens said. Conservative MP Michelle Rempel Garner couldn't understand why Ottawa won't help, asking "are they just being obstructionist for the sake of being obstructionist?" The Post also reported that the federal public health agency had given Dilkens reasons. One is lack of compensation for an American-sourced vaccine. Vaccines would also need to be "properly imported," reported the Post. And even if the nurse stands on the US side of the tunnel when they reach across to administer the vaccine "that is considered importation of product and requires an expression of no objection from Health Canada," the agency said.


May 25/21: The wonders of Colchester were portrayed to a Toronto readership in a post on blogTO. The article portrayed a couple of GTA'ers having moved to the southwestern Ontario hamlet, known for its wineries, cottages and Lake Erie. The couple, Tim and Amber, "looked everywhere from Victoria, B.C. to New Brunswick in search of the right place to live, but it was the small community of Colchester, Ont., located in the municipality of Essex, that stood out to them as truly one-of-a-kind." They're still connected to their Toronto jobs but can work remotely. The couple are "head over heels in love with the place," says the blog. They call the community "welcoming….everyone looks out for each other." They also love the unique climate. "You are at the most southernmost point in Canada, the same latitude as Northern California." Tim says. "You essentially get an extra two months of summer." He says Lake Erie can be dynamic – sometimes calm and other times powerful with storms – "both weather circumstances unique in their beauty." The couple love the more than 20 wineries and at least five microbreweries. They like the abundant produce stands and proximity to to Windsor's major shopping as well as Point Pelee National Park. And they sample eateries like 14th Coffee Co. and Garfield's, the local diner. "Colchester literally has it all. It's truly like the small communities you see in the movies," says Tim.


May 5/21: A Windsor tool and die manufacturer figures in a US Bloomberg News story about the continued intransigence of Canadian and US authorities to re-open the international border. "From his base in Windsor, Ontario, across the river from Detroit, Tim Galbraith competes with American companies to build industrial molds for U.S. factories," the story says. "Border rules are costing him business with U.S. customers. Technical experts won't cross the border for key tasks, including testing out a mold before it ships, and prospective American clients won't visit because of the quarantine." Galbraith, of Cavalier Tool & Manufacturing Ltd., says there's "no chance this guy is going to come and sit in a hotel for 14 days, just so he can come and spend three hours in our plant and drive home. This is a trade barrier the Canadian government has erected that is doing more to repatriate business in the U.S., in our industry, than all the Trump rhetoric of the last four years." The story also quotes another Windsor official. Marta Leardi-Anderson, executive director of the U Windsor Cross-Border Institute. "What people (elsewhere) don't understand, too, is the huge connectedness between Canada and the U.S, especially in the border regions where we're quite used to just going over to have dinner." Galbraith, for his part, says his sector's concerns seem to be starting to make inroads with government, if only to allow key technical personnel to gain border access. "They're seeing the fact that we're not crying wolf," he said. "We're really losing business."


April 21/21: Windsor and its airport figure in a National Post story about the toll the Covid-19 pandemic is taking on smaller city Canadian airports. And why not? Windsor has led the charge against a desire by Nav Canada – the non-profit agency which staffs flight controllers - to axe control tower staff here along with those at six other airports. Nav Canada relented after a campaign by a coalition of civic leaders, led by Windsor, to save the towers. "From convenient gateways to the world, to often-deserted portals," the article says. "Few places in Canada have been as drastically transformed by the pandemic as the nation's smaller airports." Unlike larger city airports which have many more direct international flights and draw more business, "it's an open question how long, and at what cost to passengers, it will take for smaller airports to rebound." The Post quotes Windsor airport CEO Mark Galvin as calling the Nav Canada decision a " 'great outcome' for the border city next to Detroit, Mich." As well as Mayor Drew Dilkens. "We led this, we brought others on board and we gathered the momentum across the country, such that you had six premiers signing letters on behalf of the airports and sending them to the minister of Transport and prime minister saying, 'You've got to stop this.'"


March 29/21: The Fraser Institute says the Trudeau government's hike in the carbon tax will "hammer" southwestern Ontario including cities like Windsor. Pointing to the post-Great Recession fallout from which the region has "never recovered" it says increasing the tax to $170 per tonne (by 2030) from $30 "will impose yet more hardship on this already battered region." Ontario as a whole can expect to lose 86,000 jobs but "particular hardships" await SW Ontario's manufacturing belt. Prior to the Recession Windsor's median household income went from 12.1 per cent higher than the national average to four per cent below it by 2015. Manufacturing employment in the southwest, including London, peaked in 2004 at 1.1 million but only six years later had dropped to just over 760,000. Provincial high electricity rates "helped drive" the decline. The Institute says this compares to nearby US states like Michigan and Indiana which between 2005 and 2016 "increased the shares of their economies linked with manufacturing." And now, it says, the carbon tax hike "promises more hardship, particularly for Ontario's manufacturing sector, despite Ottawa's claim that the higher carbon tax will have 'almost zero impact.'" Notably, the Trudeau government "refuses to release any detailed analysis of the effects of the higher carbon tax."


March 8/21: Dick Smyth, one of the legendary voices of the one time Big 8 CKLW radio, has died at 86 in Huntsville Ont. Smyth was news director during CKLW's heyday and was perhaps best know for his coverage of the 1967 Detroit riot, one of the few Canadian newsmen to spend considerable time during the five-day riot that at that time was the worst in modern American history. The Montreal native was known for his booming voice and often controversial editorials. "The veteran broadcaster was a familiar voice to radio listeners who tuned in for his trademark introduction: 'Here's how things look to Dick Smyth this morning,' The Canadian Press reported. "His career spanned an array of influential stations, such as CKLW-AM in Windsor, when it was known as "the Big 8," and 1050 CHUM in Toronto." He was also part of the early days of Toronto City TV's news broadcasts "where he offered unapologetic and animated opinions on political leaders, the economy and local issues." CP said those characteristics "came across in person and translated wonderfully to the radio where Smyth became a bridge between news and fiery editorials — an authoritative voice that rang louder than most others." Smyth got his start in Cornwall and then moved to "legendary Windsor station 'the Big 8,' named for its powerhouse 50,000-watt signal at 800 on the AM dial, that offered Smyth a serious opportunity to build his reputation as a standout morning newscaster and reporter." During the 1967 riot Smyth's reports from Detroit "captured the fear gripping Motor City as martial law went into effect. Each update offered vivid descriptions of the scene and colourful interviews with locals." The reporting garnered him the first Canadian to receive the International Award of the Radio Television News Directors Association. Smyth left Windsor in 1969. Smyth in Toronto later was also called out for his anti-gay vitriol. "Smyth would run afoul of the gay community enough times that the historical archive Lesbian and Gay Liberation in Canada labelled him an "antigay news editor," said the CP obituary. In 2012, he reflected on the lack of contemporary radio news personalities. "There's no great newscasters today on radio."


Feb. 18/21: The University of Windsor's law school is undergoing a two-year $30 million renovation which when done will include a more decidedly Indigenous focus, The Globe and Mail reports. The building was opened in 1970 and has the "brutalist" architecture of the "baby boom" era, says the paper. Windsor Law has always had a theme of "law as a social process" or bringing social change and the renos will solidify that motto with physical changes. The building's basic exterior on University Ave. will remain the same. But more windows will be added to brighten up the dark interior and the inside will be made disabled accessible. As well classroom space will be remodeled to emphasize more collaboration "which aligns with the way lawyers actually work today." The interior will also be "reimagined to recognize a huge and still emerging cultural shift in Canadian law and Canadian society – reconciliation and a new relationship with Indigenous people." Indigenous law plays an increasingly important part in the school's curriculum and a first-year class in Indigenous Legal Orders - how both federal and provincial legislation and court rulings now incorporate Indigenous law and principles - is now mandatory. The revamped spaces were based in part on consultation with the Indigenous Elder in Residence, Myrna Kicknosway. So the design will include space for smudging (an Indigenous purifying ceremony) and for the Elder to talk and work with students. Canada's justice systems has incorporated the "healing circle" for accused Indigenous people, so the law school is "designed to help students understand how all this fits in with modern law," the paper says. The building will recognize it sits on traditional Indigenous land of the Three Fires Confederacy - the Ojibway, the Odawa, and the Potawatomi.


Feb.1/21: Shawn Micallef, urban affairs columnist for the Toronto Star and a former Windsor resident, gives a tip of the hat to his former hometown in a column Saturday. Despite specializing in urban matters, or maybe because of it, Micallef questions the entire purpose of living in a major city like Canada's largest, when because of Covid-19 everything is shut down. "COVID-19 has removed much of the good and attractive things cities had to offer: lots of people doing lots of different things. Without the culture they create and their businesses to frequent, we're not left with much more than a high cost of living. So why stay?" he writes. Micallef goes on. "As somebody who moved from Windsor to Toronto partly because I always wanted to live here and partly for economic reasons, I've often joked, on a Friday or Saturday night without plans, I might as well move to Cornwall and pay less rent if I'm going to stay in. No offence to Cornwall, it's simply the other side of the province from Windsor and a place with a relatively cheaper cost of living too." Then towards the end of the article, Micallef states, "In truth, I even daydream about what it might be like to leave, to live a smalltown life or move back to Windsor, even. Give my hometown some consideration if you're taking off, it's a good place." Micallef attended St. Anne's HS and U of Windsor. He wrote an article for Hazlitt several years ago called The World's Greatest View of Detroit, and a book, The Trouble with Brunch: Work, Class and the Pursuit of Leisure (Exploded Views).
---
QUICK HITS
---
Racism untethered: Hamtramck Michigan's mayor Ameer Haiderah Ghalib was accused by The Federalist of "mocking black political demonstrations" and "endorsing" anti-black comments as well as writing "a post calling Jews 'monkeys.' " – 8/17/22
Emissions offset: No word on whether PM Justin Trudeau claimed offsets for his July travel where every 36 hours his flights burned enough fuel to equal the yearly carbon emissions of the average Canadian. – 8/3/22
Ford follies: Ford Motor Co. is reportedly axing 8000 jobs to compensate for slow selling electric vehicles. Ford has been stung by unprofitable returns on cars like the Mustang Mach-E and other plug-ins. Ironically the cuts will come largely from Ford's internal combustion engine division. – 7/21/22
No shame: Former Detroit Mayor Kwame Kilpatrick, convicted of 24 felony counts and sentenced to 28 years, commuted by President Donald Trump, is now asking the public for $800,000 to finance he and his wife's new baby and Florida condo; $8000 increments preferred. – 7/7/22
Better late than never: After three decades of negotiations, the Ontario Heritage Trust finally turned over the historic Duff-Baby House to the City of Windsor. – 6/14/22
Sums it up: In the Depp-Heard trial, Amber suggests fetal matter in bed was from pet which had "eaten Johnny's weed as a puppy and had bowel control issues for life." – 6/2/22
What an honour: Vladimir Putin's government has added 61 Canadian politicians and journalists to a list banning them from entering Russia. – 4/21/22
If he does say so himself: Wayne County Executive Warren Evans wasn't immodest after Detroit Metro Airport's North Terminal was named after him, saying it "does feel good to know that others appreciate" what he's been doing. – 4/11/22
That's rich: Michigan Governor Gretchen Whitmer has decried the trucker blockade for affecting her state's industry; the same governor has been trying to kill Enbridge Line 5, supplying half of the oil used by Ontario and Quebec. - 2/11/22
Groundhog Day: Wiarton Willie yesterday didn't see his shadow so we're in for a short winter. But since local officials kept secret the last Wiarton's death a year ago can the forecast be trusted? - 2/3/22
Cognitive dissonance: Prime Minister Justin Trudeau has described anti-vaxxers as "often misogynists, often racists, too." - 1/19/22
?!?! (1): "I honestly do not believe my client should be considered a menace to other juveniles" - Oxford school shooting defendant Ethan Crumbley's lawyer Paulette Loftin ... ?!?! (2): "I'm not being humorous by saying this, but he could still be in school." – Ethan Crumbley's guardian Deborah McKelvy. – 12/15/21
Losing Lions: An advertiser on Detroit Lions radio broadcasts blows a clown whistle whenever he references the team and is calling for a ticket boycott. - 11/20/21
No bedside manner: Doris Grinspun, CEO of the Registered Nurses' Association of Ontario, had this remedy for anti-vaxxers. "I bring them one of my yummy empanadas and put a strong dose of dulcolax in!" The College of Nurses of Ontario is investigating. – 11/11/21
Not So Special Day: October 6 may have been Intl Walk and Bike to School Day. But it was also World Cerebral Palsy Day, National Plus Size Appreciation Day and National Transfer Money to Your Daughter Day. NationalToday.com counts more than 2,000 such days, - 10/10/21
Show of low support: The Liberals' 32.2% popular vote in Monday's election is the lowest winning percentage – ever - by a political party in Canadian history. - 9/22/21
Marital bliss: Updated Covid restrictions debuting Sept. 20 mean only newly married couples will be able to dance at their reception, not wedding guests and assorted hangers-on. - 9/15/21
No lap dances?: As part of the province's Covid re-opening plans, strip clubs can open for stripping with a capacity that allows for two metres of distancing. - 8/9/21
You can't make this up: No sooner do the feds announce the opening of the border to doubled vaxxed Yanks than the Canadian Customs union says it might go on strike. – 7/21/21
Oh, okay: Federal Infrastructure Minister Catherine McKenna says the reason she's leaving politics is to "reflect on what matters to me most...two things: my kids and climate change." - 6/29/21
Corporate speak: Due to political and public outrage, which Air Canada calls "public disappointment," airline executives will return $10 million in bonuses (see below) "in order to help address this unintended consequence." – 6/8/21
Flight of fancy: Air Canada, after losing $3.8 billion due to loss of passengers, cut half its workforce, refused passenger refunds and got almost $6 billion in government Covid aid, has given its top executives $10 million in bonuses. – 6/2/21
Sexual healing: The Michigan police chiefs association cancelled a training session after it was found that a key speaker, Lt. Col. Dave Grossman, described sex at home "after the bad guy's down," as one of the "perks" of a police officer's job. – 5/12/21
Snug as a bug: College kids used to stuff themselves into Volkswagens but a convicted trucker, apprehended by Windsor Customs, had 11 illegal migrants wedged into his cab – all behind the curtain. – 4/28/21
Truth or consequences: UWindsor has announced a curriculum analysis based partly on "post-truth," defined as "relating to or denoting circumstances in which objective facts are less influential in shaping public opinion than appeals to emotion and personal belief." – 4/6/21
No free lunch: But then there's Windsor's bylaw enforcement officers who get a 75-minute paid one. - 3/5/21
Test us not: Staff at the Caressant Nursing and Retirement Homes in Woodstock balked at getting tested for Covid-19 and filed a grievance with their union, which arbitrator Dana Randall dismissed. – 2/22/21
And that's that: Detroit radio station AM 910 owner Kevin Adell laid down the law with his talk show hosts after allegedly snubbed by former Detroit Mayor Kwame Kilpatrick for a show gig. "For wasting my time, now no one's going to breathe your name," Adell said. "And any guests you have on, if they talk about him, you're off." - 2/3/21
It's, uh, all relative: Michigan, with cumulative 501,115 Covid cases, 12,153 deaths and 5059 latest daily cases, has announced a partial economic re-opening. Ontario, with cumulative 162,052 cases, 4181 deaths and 2181 latest daily cases, has announced a province-wide lockdown. (Ontario's pop is 13.5 mil, Michigan's 9.9 mil.) – 12/22/20
Copycat: Detroit News columnist and WJR morning man Paul W. Smith begins his Monday column "Outta' my mind on a Monday moanin" which happens to be the same phrase the late great Detroit Free Press columnist Bob Talbert used. - 12/14/20
Purple prose: The jury that awarded a former local poet the RBC Emerging Writers prize described the poet as an "assured creator interrupting the neat contours of genre by weaving the dissonant dialectics of the confessional, historiographical, theoretical and the memorial between the cosmos and the terrestrial." – 11/19/20
Do ya' think? Michigan, which recorded its highest number of new Covid cases yesterday at 3,675 (Ontario's was 934), in an attempt to control infection, reduced the limit of those allowed to gather indoors from 500 to 50. – 10/30/20
What's that? The local health unit applauds a Kingsville farm for having "good practices in place" after a farm worker in a bunkhouse there tested positive, spreading Covid-19 to 17 other fellow workers. – 10/13/20
No free lunch: MPs, realizing people have lost jobs during the pandemic, have decided to no longer take free lunches while on official parliamentary committees. An MP's base salary is more than $170,000 and MPs got an automatic almost two per cent pay raise April 1. – 9/30/20
Freeway of love: Detroit Mayor Mike Duggan, dedicating part of the Lodge Freeway to hometown star Aretha Franklin, ironically said the sign stands also for people "who came from the city and left." Franklin for many years lived in Bloomfield Hills, 25 miles away, and reached by the Lodge. – 8/25/20
Justin's used cars: The federal government sold 575 used cars for $19.5 million after buying them for $23 million for just a few days use at the Charlevoix, Que. 2018 G7 Summit. - 8/10/10
A Karen too far: Domino's New Zealand had to cancel a free pizza promotion for Karen's who are not obnoxious complainers only to be slammed for being kind to women who don't face real oppression. – 7/31/20
Stealing home: MLB was given an exemption for teams to cross the border and play in Toronto when the Blue Jays have a perfectly good (& renovated!) ballpark in Florida. Yet ordinary citizens are still banned from border hopping. - 7/6/20
Incognito: Pandemic face masks must be heaven sent for criminal perps, who can now enter court houses without having to drape coats over their heads. – 7/1/20
Brainf--t: NDP Essex MPP Taras Natyshak let one go in the provincial legislature yesterday, calling Premier Doug Ford "a piece of s---" over how the MPP believes the province is treating his constituency during Covid-19. He later apologized. – 6/25/20
Bucking Bronco: Ford Motor Co. plans to introduce its all new Bronco SUV July 9, the same date as O.J. Simpson's birthday. Simpson notoriously was filmed driving his Ford Bronco while being chased in 1994 by the LAPD. The company says the date is just coincidental. (UPDATE June 23: The date has since been changed.) – 6/16/20
Excessive (def.): Incoming travellers now must fill out a form indicating where they plan to spend 14 days in quarantine, they could be checked on and if in violation get a $750,000 fine and six months in prison. – 5/8/20
Tone deaf: The Essex Windsor Solid Waste Authority says to avoid using plastic bags at point of purchase, after retailers have told shoppers not to use resusable bags due to possible Covid-19 contamination. - 5/1/20
Pray for them: Michigan Governor Gretchen Whitmer's order to prohibit all public and private gatherings outside single households to combat the coronavirus outbreak does not apply to religious organizations. – 3/24/20
With friends like these: The Rev. Louis Farrakhan, leader of the Nation of Islam, at a Detroit conference attended by 14,000 this weekend, said he regretted the deaths of Qassim Soleimani, an Iranian Revolutionary Guards leader, and "my other brother" former Libyan dictator Muamar Gaddafi. – 2/24/20
Irony: The University of Windsor Black Law Students Association has accused the university's law school, perhaps the most liberal law school in Canada with its Access to Justice philosophy, of not doing enough to combat "systemic" racism. - 2/16/20
Nice pay if you can get it: A lawsuit is challenging a whopping pay increase for Kevin Kenneally, former deputy chief financial officer of Detroit's pension funds, who had his pay increased from $166,855 to $285,000 by working as an independent contractor. A previous dispute over his pay threatened fund payments under the Grand Bargain, which saw the destitute city emerge from bankruptcy. - 2/2/20
Eat, drink and be merry: For a trip to the G20 summit in Japan last year the Prime Minister's Office and worthy guests consumed 57 bottles of wine and $95,000 worth of food. - 1/31/20