Local Tourist / Transportation
Sightseeing tours with an upbeat twist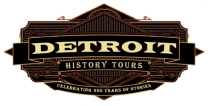 WindsorOntarioNews.com Sept. 13 2018
Many cities have bus and walking tours but for decades Detroit had none or few.
Now, a relatively new organization has come along and created a host of tours to celebrates the Motor City's rich history of people, architecture and industry.

Click to read more
High in the sky in southern Ontario
WindsorOntarioNews.com July 27 2018
It's the only resort in Ontario that converts a ski chairlift to a summer pedestrian gondola.
It's the Blue Mountain Resort outside Collingwood, and since 2004 summer visitors have been able to be propelled to the top of the mountain just like skiers in the winter.
That's great for affording fantastic 360-degree views including of spectacular Georgian Bay.

Click to read more
For real "blue water," you'll just have to go to the Sarnia-Lambton coast
WindsorOntarioNews.com June 12 2018
There is an Amtrak train named Blue Water, a 1960s pop tune called Blue Water Line, and Sarnia and Lambton County have always identified with its "blue water" coast.
"A lot of people don't realize just how blue our water is, a lot of the other big lakes might be a little turquoise or brown, ours is truly Ontario's blue coast," Tourism Sarnia Lambton's Vicky Praill says.
Town removes safety rumble strips after complaints from residents
WindsorOntarioNews.com April 25 2018
It didn't take long for the Town of Amherstburg to react to citizen complaints about the annoyance of nearby so-called "transverse rumble strips."
The strips were installed or re-installed – depending on location – on roads near several rural intersections only last November.
"Transverse" means the strips cross the full lane of the road.
Unlikely agency comes to aid of cyclists
WindsorOntarioNews.com October 25 2017
An unlikely organization has come to the air of cyclists - the Canadian Automobile Association (CAA).
If you have a membership with the CAA – and it's usually motorists who do – that membership also includes help for problems when you happen to be travelling on two wheels.
The program is called Bike Assist.

Click to read more
Everything you wanted to know about crash-prone Hwy 401 construction zone
WindsorOntarioNews.com August 25 2017
A stretch of Hwy 401 in Chatham-Kent has become increasingly dangerous this summer with several major traffic accidents resulting in deaths and injuries.
Between April and July there were 61 motor vehicle accidents – 28 that included commercial vehicles or tractor trailers – in a construction zone.
The OPP estimates up to 50,000 vehicles a day pas through that zone.

Click to read more
Don't like daytime construction? You might really dislike the alternative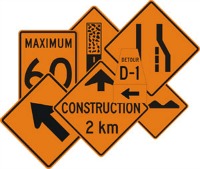 WindsorOntarioNews.com July 27 2017
Motorists griping about the city's numerous summer construction projects might be complaining about something else if the city moved them to the wee hours of the night.
Noise.
City staff say they get a lot of feedback from motorists about the inconvenience of lane closures and driving around construction barrels during hot and dusty daytime streets.

Click to read more
Kids walking to school promotes exercise, fights traffic congestion
WindsorOntarioNews.com July 10 2017
Traffic tie-ups around schools is a perennial problem in parts of Windsor.
It's also part of a wider syndrome of the way children travel and the real or perceived attitudes towards safety and convenience.
A national organization is trying to combat parents driving their kids to school, approaching the issue from several perspectives.

Click to read more
Toronto research firm's 'Pure Michigan' campaign's ROI stats questioned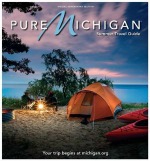 WindsorOntarioNews.com May 5 2017
The Pure Michigan campaign which Canadians are familiar with from the soothing tones of narrator and TV actor Tim Allen's voice, has been targeted as a huge waste of money that generates a pittance in tourism re-investment.
That's the opinion of the conservative market-oriented Mackinac Center for Public Policy, which published the study's results last fall.

Click to read more
London's '100In1Day' festival
WindsorOntarioNews.com March 8 2017
London is celebrating all that's great about its city in one day, and you don't have to be from London to take part.
The event, taking place June 3, follows similar activities in other cities such as Toronto, Hamilton and Montreal.
This is London's first time holding the celebration.
Four Freedoms - Olde Sandwich Towne's little known intersection
WindsorOntarioNews.com January 31 2017
You might know it as the corner where Mackenzie Hall and the nearby former Windsor Jail is located.
It's also the site of St. John's Anglican Church.
And the relatively new Brock school and the Westgate senior citizen apartment complex are on the southwest and southeast corners respectively.
More Customs ABC kiosks designed to expedite long Pearson airport lineups
WindsorOntarioNews.com Dec 8 2016
If you've noticed the waits in the line ups being quicker lately at the Canada Customs areas at Toronto's Pearson International airport it might be because the government has added several new automated machines to speed processing.
"At the Toronto Pearson International Airport, eight additional ABC kiosks were added at both Terminals One and Three over the period late-May to mid-June 2016," Canada Border Services Agency (CBSA) spokesman Derek Lawrence said.

Click to read more
Distracted driving case? Ont. launched stark anti-texting campaign in June
WindsorOntarioNews.com October 12 2016
The recent distracted driving – texting – case in Windsor was a local high profile example of an ongoing epidemic of such phone related behavior, which the Ontario government says it is strongly targeting.
Windsor resident DJ Cassady last month was sentenced to three-and-a-half years after pleading guilty to criminal negligence causing death in the July 2015 crash which saw Cassady's Infiniti hit Amherstburg motorcyclist Donald Russell on the E.C. Row Expressway.

Click to read more
On Via Rail, no longer a mad scramble for best train seats
WindsorOntarioNews.com Sept. 14 2016
When you board a train these days it's almost the same as boarding an airplane.
No longer can you choose your seats when you get on a Via Rail coach.
Instead, when you book your ticket you are assigned to a specific seat by number.

Click to read more
In between a staycation and a vacation: this book has ideas
WindsorOntarioNews.com July 11 2016
Want an alternative to a vacation or staycation?
Why not take a day trip – or even a brief overnighter – and tour several of Ontario's top natural attractions?
A good guide is the newly-released (by Firefly Books) 100 Nature Hot Spots in Ontario, by Chris Earley and Tracy C. Read.

Click to read more
Two more years left of Toronto's "Dig Down" Union Station reconstruction
WindsorOntarioNews.com May 26 2016
Train travellers arriving at Toronto's Union Station might feel that they've been emerging into an never-ending construction zone.
Well, construction has been going on for six years as the venerable station is transformed into a larger and more accessible transit hub for Via and GO Transit trains.

Click to read more