---
COMMENT
---
Riverfront projects move on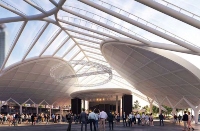 WindsorOntarioNews.com October 12 2021
The perennial war over the riverfront has raised its head again on two issues over the past month. One follows the victory by Riverside Dr. resident Mike Cardinal after the planning appeals tribunal agreed the so-called streetcar Celestial Beacon – a new pavilion on the riverfront – would have a roof extending too high above the Drive and infringe on residents' views. The city says it will move it east to Caron Ave. The site has been a children's playground donated by the National Football League for Canadian amenities when Detroit hosted the Super Bowl in 2006. Mayor Dilkens says this is even a "better" location as the playground has ended its life cycle and the area used to have a rail yard. The site also appears not to be obstructing anyone's view as there's a communications tower and vacant lot across the street. Cardinal is still concerned about what he calls a cramped space but he won so it's not his concern anymore. Meanwhile, the city's new plan for a $32.5 million futuristic canopy to cover the current more than 100,000 sq. ft. "heat island" of tarmac at the Festival Plaza further downtown is open to question. For one thing that's a lot of dough. For a second, will the cost justify the number of events that take place there, allowing that it could attract new ones. Mayor Dilkens, who tends to think big (Bright Lights Windsor, a pedestrian tunnel under Riverside Dr.) says this can be an "iconic" feature. The translucent panels will soar 14 metres above the riverfront but across from Caesars Windsor, not residential homes though one can imagine there will still be opposition from Riverside purists who argue the riverside parks are sacred and any development is blasphemy. Never mind that it would be nice to use these parks for other purposes than just for pedestrians and cyclists and to view the river and Detroit skyline. Other questions include would people still be standing or sitting on temporary seats during events or would this be more of an amphitheatre with built in seating or moveable but comfortable seats? If it's just standing under a roof that doesn't accomplish a lot. Can the city guarantee there will be more events and therefore revenue will help pay the cost? All we need is another mostly unused white elephant downtown.
Photo: City of Windsor
---
Trudeau win near tragedy for Canada
WindsorOntarioNews.com Sept. 23 2021
The near identical result of federal election 2021 to federal election 2019 has to be a disappointment, if near tragedy, for anyone who had hoped Canada would return to the pro-growth, economically responsible nation devoid of the eccentricities of (hypocritical) political correctness and fringe fetishes such as kneeling for BLM protesters and keeping flags at half-mast supposedly until Indigenous peoples approve of their raising. Not that the Conservatives' Erin O'Toole (photo) was all that much better, with his version of a job-killing carbon tax and weak-kneed flip flops on gun control (targeting weapons that criminals don't use) and vaccinations (a phony issue since his party's position was almost identical to the Liberals.) But the Conservatives, who only aped Liberal policies to garner centrist voters (which it failed to do) at least may have provided a modicum of sanity in returning Canada to a country that values its heritage and primary economic drivers like the natural resource industry. On election night Trudeau claimed he had a "mandate" despite the fact he garnered only 32.2 per cent of the vote – the second time he had fewer votes than the Conservatives. Expect him, with virtually full backing from the New Democrats, to ram through more anti-carbon industry measures and kill the golden goose which fires the Canadian economy, as well as authoritarian legislation like the stalled internet censor bills, and of course simply more and more profligate spending, just because he can and does. O'Toole was credited with running a generally decent campaign. But he failed miserably in nailing the Liberals on their perennial scandals, Justin's blackface and sexist treatment of women and his virtue-signaling but lack of progress on Indigeneous issues like clean drinking water…..Locally, Chris Lewis retook Essex for the Conservatives despite a determined effort by the NDP's Tracey Ramsey to recapture the seat. She must have been disappointed despite saying her defeat was more an "anti-Trudeau" vote, losing by almost 1500 more votes than in 2019. Windsor West's NDP Brian Masse cruised to yet another victory, not surprising given his long service and constituency ties. Former Liberal provincial cabinet powerhouse Sandra Pupatello must have been embarrassed, losing a second time and by more than 8000 votes. The true heartbreak must have been Windsor-Tecumseh NDPer Cheryl Hardcastle, also trying to recapture her seat and losing to nice guy but opportunist (after abandoning his city council seat) Irek Kusmierczyk by only 675 votes.
Photo: Wikipedia
---
Anti-vaxxers play into Trudeau's hands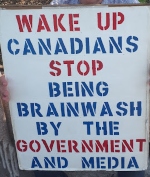 WindsorOntarioNews.com Sept. 6 2021
Anti-vax protesters would do better than play into the hands of Liberal Party leader Justin Trudeau's election campaign. Trudeau was forced to cancel one campaign appearance in Bolton Ontario and has been dogged by profanity-spewing protesters at other stops. But the protesters do themselves no favors, just as they don't when blocking entrances in or around hospitals, an escalating tactic. It's plain stupid. The vast majority of the public supports vaccines and anti-vaxxers, though perhaps having sound reasons for their opposition to the jab, are simply going to alienate themselves as marginalized cranks and malcontents and generate sympathy for politicians like Trudeau. That's not to say Trudeau shouldn't be confronted on the campaign trail. There are plenty of reasons to protest his appearances but the anti-vax cause isn't one. For starters, Trudeau's opponents could show up at each campaign stop holding placards saying "Power Grab", therefore making a more credible argument that Justin Trudeau called this unnecessary election during a pandemic simply to add to his power. Moreover, they could carry signs and shout (non-profane) slogans about how Trudeau's Liberals are literally destroying the country through uncontrolled spending, attacks on Canada's primary energy industry, and its efforts at suppressing free speech through internet censorship. On the vaccine front itself, a much more credible stance would be to accuse the government of allegedly harming thousands of Canadians by dragging its feet on the vaccine rollout. There are numerous other reasons to protest like denouncing Trudeau's racism (wearing blackface) and sexism (allegedly assaulting women and tolerating government sex abuse scandals). Instead, the anti-vaxxers only give Trudeau ammunition.
---
Turf Trudeau government soundly
WindsorOntarioNews.com August 24 2021
Justin Trudeau deserves to lose and lose big in the upcoming Sept. 20 federal elections. Trudeau had no need to call this election. After all, it's been less than two years since the last federal election. During Covid his government has pretty much obtained any policy goal it wanted, propped up by the NDP, with an absent or diminished Parliament (Covid rules), and Opposition fears of not criticizing a government during a national health crisis. So, this is Trudeau's obvious power grab and will cost taxpayers $600 million. It's disgraceful, indeed obscene. Trudeau is counting on a public to return his government to power, with a majority, because of his government's beneficence during the pandemic – the hundreds of billions of dollars shelled out in government programs, especially those like CERB, as well as a now high rate of vaccine coverage. Forget the fact his government was among the last out of the gate for major industrial nations getting the vaccine into people's arms. But he's banking on the electorate's short memories and gratefulness now that most finally have been vaccinated. In fact, an argument can be made that Trudeau's foot-dragging on vaccines made things worse – prolonged economic lockdowns, ruined businesses, cost jobs, causing other sicknesses and deaths and of course even prolonging Covid illnesses and death rates. Nobody should be fooled. Beyond this disgraceful performance there are numerous other reasons to kick him and his government to the side. The scandals now are legendary – WE Charity, SNC-Lavalin, Aga Khan, allegedly assaulting women (NDP MP Ruth Ellen Brosseau, BC journalist Rose Knight), his numerous times dressing-up in blackface. Then there are his bankrupt economic policies, especially attacking Canada's energy industry. And in the most recent Parliament, proroguing the investigation into WE Charity and the audacious and anti-democratic move to sue the House of Commons Speaker so as not to release documents as to why two scientists were fired from a Winnipeg microbiology lab with connections to the infamous Wuhan Institute of Virology, where the Covid-19 virus may have originated. Enough with this destroyer. He must be soundly turfed from office.
Photo: Wikipedia
---
The border: who's the laggard now?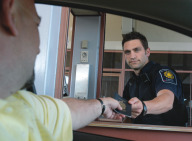 WindsorOntarioNews.com August 11 2021
No disrespect to Democratic politicians like New York's Brian Higgins and Senate Majority Leader Chuck Schumer (also from New York State). But they and some of their colleagues were the ones most vocal when it came to demanding the border reopen between Canada and the United States. And their criticisms were directed at Canada as being the laggard in wanting a border closed for 15 months due to Covid to reopen. And to a certain extent we could sympathize. Given Canada's more onerous pandemic rules versus the US it was natural to think Canada was dragging its feet on reopening. (Hell, we even had interprovincial closures!) But the border's reopening this week turned out to be just a one-way street, so to speak. It was ever-so-cautious Canada that opened its border and not the more live-and-let-live United States. We haven't heard form Higgins and Schumer since. Why the US hesitation on re-opening? There has been some speculation. One is that the Biden Administration has so mismanaged its southern border with Mexico, with tens of thousands of migrants (illegal or seeking asylum) flooding into southern states, the government is in a pickle about how to open the legal border with Mexico. In other words, it would be a double standard if the US opened the Canadian border and not the Mexican one. The other possibilities are that the surge in US Covid Delta cases is so high (100,000 plus daily) that the administration has simply decided to keep the Canadian border closed because it has enough on its hands with the surging disease. But this doesn't explain how Canadians who have been fully vaxxed and provide negative PCR tests would be at risk. The final possibility, mixed with the others, is that the US doesn't have its act together on proper border protocols including creating an app (like Canada's ArriveCAN) to smoothly allow foreigners (including citizens from countries other than Canada) to enter the USA. Life is full of ironies and this is a big one.
---
Sandra Pupatello tries again
WindsorOntarioNews.com July 26 2021
It was surprising, and then not, to see former provincial Liberal cabinet minister Sandra Pupatello throw her hat in the ring for an expected late summer election. Surprising because she attempted to win the same Windsor West seat only two years ago. (Yes, folks, it's been less than two years the last federal election.) But maybe not so much because a look at that election's results showed she came within 2000 votes of upsetting two-decade incumbent Brian Masse. Pupatello is obviously counting on momentum (try, try again) to put her over the top this time. But despite Pupatello's strong credentials as a provincial Liberal MPP in the same riding and cabinet minister between 1995 and 2011 as well as a successful diehard bring-home-the-bacon politician, she shouldn't necessarily think she'll win against Masse. Yes, the NDP might be out of government but Masse is a ward politician who's personally popular and has championed numerous local causes that have resonated – single game sports betting, the Ojibway Shores national urban park, ongoing border and trade issues, and as a general prod to the governing Liberals. Moreover, she might take note of the fact the Liberals might be losing momentum as an expected August election call comes nearer. Sure, Prime Minister Justin Trudeau is banking on the pandemic to give him back his one-time majority government as has been the case with provincial votes in BC and Newfoundland. But perhaps his ego is blinding him to the fact a recent Nanos poll found 40% of Canadians "upset" by an election call. There are precedents for governing party hubris. Such as Ontario Liberal Premier David Peterson in 1990 and Alberta Conservative Premier Jim Prentice in 2015, overconfident but losing spectacularly in both cases to the NDP. Trudeau is doing everything he can pre-election to blitz the country with billions of dollars in spending announcements – using other peoples' money, of course – to maintain the hearts of Canucks. But NDP Leader Jagmeet Singh's personal popularity is growing. And despite an almost non-existent Official Opposition party in the Conservatives - who is Erin O'Toole anyway? - latest polling shows better than expected results compared to the Grits. And remember how US President Joe Biden was a virtual no-show on the election trail last year, campaigning almost entirely from bis basement? So Pupatello may want to temper her hoped for victory enthusiasm.
Wikipedia
---
Stand tall and celebrate Canada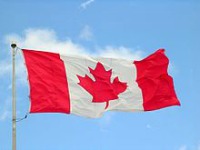 WindsorOntarioNews.com July 5 2021
What a contrast to watch the Macy's New York 4th of July fireworks compared to the subdued treatment of Canada Day by our country's political leaders. Over New York Harbor the fireworks blasted skies in a show of unabashed patriotism. This, despite a year of untold protest, rioting and racial strife in the wake of the George Floyd murder. Contrast that with Canada, where virtually any wallowing in Canada Day celebrations was frowned upon by political elites though an opinion poll showed most Canadians still wanted to wave the flag as patriotically as ever. Ironically, Canadians in recent years seem to have taken increasing pride in Canada Day, in part to express just the kind of Canadian values of peace, justice and acceptance that many see as setting ourselves apart from other nations. The reason for the subdued day? The recent discovery of hundreds of Indigenous children's graves at the notorious residential school sites, which of course is a horrible event of our past. Prime Minister Justin Trudeau also ordered government flags at half-mast and many private business and organizations followed suit. Cancellation of celebrations is one thing. But not looking at the other side of the coin another. If politicians believe Canada Day should be cancelled then why haven't they also spoken out – loudly – against the concomitant destruction of numerous Catholic churches by terrorists (what other name would you give them?) seeking so-called justice for historic crimes? (The Catholic Church mainly ran the residential schools.) Few politicians of any stripe have commented. Prime Minister Justin Trudeau called the violence "unacceptable." Conservative leader Erin O'Toole said it was 'appalling." Alberta Premier Jason Kenney went a step further calling one arson a "violent hate crime," which is exactly what it is. Had any other religion's institutions been so vandalized, you know the reaction would have been swift and overwhelming. Even the Canadian Council of Catholic Bishops didn't issue a statement. Ironically, Indigenous leaders were quick off the mark condemning the terrorism, in part because the churches, though not always respected, were part of First Nations' histories and long supported by those communities.
---
Feds again fail on US border re-opening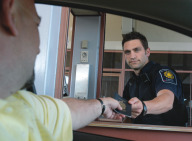 WindsorOntarioNews.com June 22 2021
Another announcement. Another disappointment. But this time, a major one, given the expectations that had been raised over the past month that there would be some lessening of the Canada – US border restrictions if not taking place June 21 then at least a timeline for when the border would be re-opened to non-essential travel. Instead, yesterday, we got four federal ministers announcing only a confirmation of what the prime minister had suggested two weeks ago, that so-called Covid hotels would end July 5 for fully vaccinated Canadians flying into the country. Mind you, you'll still need a PCR test within three days of arrival and one once you get here. But the dreaded – and grossly unfair and exploitive hotels - will be a thing of the past along with 14 day quarantines. However, people who haven't got their second shot, let along their first, will still be required to hibernate up to three days in what some have called airport "jails." And, even if you're fully vaccinated, kids under 12 in your family will still have to quarantine 14 days. Okay, that's - mostly - great. Canadians will be liberated from the onerous Covid travel protocols. But there was absolutely nothing in yesterday's announcement about easing US restrictions, and that's what most people had been expecting. Instead, all we got from Health Minister Patty Hajdu were vague generalizations. "As we've told Canadians all along, easing measures at the border will happen as we see our communities increasingly become safe." Since for months we've been told that vaccinations are the way out of this mess why has the government not moved to ease restrictions for people who are fully vaccinated? That includes Americans as well as Canadians. In Windsor-Essex this is especially of concern since there is a matrix of interconnections - personal, family and business - between Ontario and Michigan. Hajdu couldn't even give metrics for when there would be a re-opening, as increasingly testy reporters demanded. (For their part we haven't heard a peep out of American authorities either; the border works both ways.) It indeed is easier to fly to Europe these days than travel by land to the US (and even other Canadian provinces). It's way past time for decisive leadership on this issue.
---
Shame on UWindsor's decision to cancel Canada's first prime minister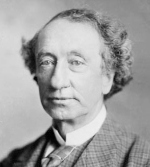 WindsorOntarioNews.com June 7 2021
Shame on the University of Windsor board of governors for caving to pressure to rename Macdonald Hall as Residence Hall West. This comes after some students – actually alumni - complained that having such a building named after Canada's first prime minister – essentially the nation's founding farther - made them feel, shall we say, at least uncomfortable. This in light of Macdonald's alleged racism with regard to his treatment of native peoples including the notorious residential schools. The university's decision and timing is interesting. The complaint was brought last June. Yet it took this long to make a decision after a report with 460 submissions was mulled over. WON.com sought to obtain that report to find exactly what those submissions said. But the report was "in camera" and cannot be released. Nevertheless, the U made its announcement at the height of last week's wall-to-wall reporting about the latest in the residential schools' racism fiasco – the discover of 215 anonymous buried children in Kamloops BC. Did it use this searing revelation in part to cover itself? Moreover, the renaming is almost inconsequential. The building might be demolished anyway. Either way, it smacked of a safe move. Tearing down and vandalizing Macdonald's statues has been all the rage over the last few years, as university after university and municipality after municipality has caved to protesters. In Montreal, a Macdonald statue was vandalized with police standing idly by. But it needs repeating because we are increasingly becoming an ahistorical nation. Macdonald lived in another era when views about human rights and race were different. Not excusable but different - yes even racist. But virtually no historical figure who otherwise showed greatness is exempt. Efforts to tear down, deface and erase past leaders like Macdonald, Washington and Columbus (and now at UWindsor even possibly George-Etienne Cartier and Wilfred Laurier, Canada's first French prime minister) have become the cause du jour, no doubt representing a small percentage of the population. Rewriting history is ultimately a totalitarian move and straight out of George Orwell. Ironically, activists might not be doing themselves any favor as per George Santayana's famous quote, "Those who cannot remember the past are condemned to repeat it." With this and other likely name changes those alumni outraged by the decision who otherwise support UWindsor might want to reconsider their aid. And it will be interesting if any people in the wider community speak out against. Sure, there might be a couple of letters to the editor. But will any public officials or elected representatives raise their voices? Don't hold your breath.
Photo: Wikipedia
---
Welcome to the real estate tsunami

WindsorOntariuNews.com May 28 2021
It's tremble time for Windsorites as they face a new reality – multi unit apartment buildings. Perish the thought. The city of course has long had large apartment buildings. Just drive along Riverside Drive or Wyandotte St. East. But we haven't seen major growth like this in decades. Moreover, it's not happening in just one area of town but several. The latest conflagrations are taking place in Southwood Lakes, an upscale single-family hood whose most recent contretemps involved replacing fancy streetlamps, and in south Walkerville. In Southwood, three six storey buildings are envisioned, leading cries that the area is turning into "Toronto." In Walkerville, it's a four-story building plunked on the site of a former church in an older single-family district. Overscale and the thin edge of the wedge to decimate the traditional leafy area, say critics. The multi-units are only the latest problem and yet a signifier that Windsor-Essex is beginning to resemble the GTA. Home prices have been through the roof over the past several years, rising more than 60 per cent the past year alone to a once unheard of average $572,000. Also unheard of are the Toronto-like blind bidding auctions creating a frenzy and price spirals. The reason? Because the once lowly City of Roses has been "discovered." People fleeing million dollar plus priced homes in Toronto keep moving further afield, as cities closer to Toronto like Cambridge and London price themselves out. The pandemic has accelerated "remote" living so workers can telecommute from anywhere. With skyrocketing single family home prices and now the alarm over multi-residentials – ironically, an effort to counter high home prices – starting to overwhelm Windsor, it's time for governments to take action. Increasing mortgage stress tests (one's coming into effect next week) might be an answer. Ending blind auctions another. Changing zoning so different types of housing don't abut one another and conceivably destroy neighbourhoods, admittedly totally against the city's "intensification" policy though converting derelict buildings might work. Innovative financing like the federal loan and Community Improvement Plan benefits to developer Peter Valente for his Tecumseh Gateway Tower affordable apartments. Even increasing municipal taxes, as proposed by Ryerson University's Centre for Urban Research and Land Development. That's anathema to a city like Windsor that prides itself on low property taxes but there you have it.
---
People who got first AZ shot right to have questions about vaccine process
WindsorOntarioNews.com May 16 2021
So, what are the two million Canadians who've had their first shot of the AstraZeneca vaccine to think? Last week several provincial governments suspended use of the vaccine because of the formation of rare blood clots in an extremely small number (one per 100,000 doses in Ontario, 12 in Canada and three deaths) of users "out of an abundance of caution," of course, in the words of Ontario's chief medical officer David Williams. Up to that point government has been telling the public to "take the first vaccine that you're offered." Dutifully many did. Now the government has reversed itself. But no problem. "They made the right choice by getting the first vaccine available to them," Dr. Wajid Ahmed, the area's Medical Officer of Health, said. That was the general tenor of the public health and political communities after the announcement. Say what? What is the average person who took the shot supposed to think? So, it's okay if you've received one shot but what about the second shot? Isn't this supposed to be a two-shot process? Even Williams said UK data shows there is much reduced – one in a million – blood clot risk from the second dose. What if governments don't resume AstraZeneca vaccinations which, Premier Doug Ford, of course, said he would take "in a second." Canada is now considering mixing vaccines as an alternative to the second AZ shot, particularly since the lion's share of increased future shipments of vaccines will be the Pfizer-BioNTech jab. But will that be safe? How can a person who has received the first AZ shot, after being told repeatedly it was safe and to take the "first vaccine that you're offered" now believe the government? And if vaccines are mixed can the public really trust there will be no side effects, given what we now know about the (rare) risk of blood clots and the fact this entire vaccine rollout is in a way experimental? Just when Canada's dismal vaccine rollout was starting to gain critical mass provinces pulled the plug. And will this action itself dampen the enthusiasm for vaccines going forward risking herd immunity? The health and government communities may want to placate the public but average people who got AZ would be right to have profound questions of the inoculation process going forward.
Photo: Wikimedia Commons: Arne Müseler / www.arne-mueseler.com
---
Democratic "lockdown state" Michigan more open than Conservative Ontario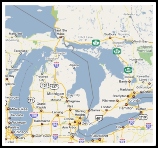 WindsorOntarioNews.com May 4 2021
Michigan, with a population of 9.9 million, registered an average 2517 new coronavirus cases Sunday and Monday. Ontario, with a population of 13.6 million, announced 2791 today. Guess which jurisdiction is closer to "normalcy?" Michigan of course. And this in a blue "lockdown state" which has seen some of the harshest restrictions in the United States. Like different approaches to a variety of social and cultural factors (gun control, freedom of expression, health care, etc.), the approach to the Covid-19 pandemic differs markedly in the United States, blue or red states, as well. Another Ontario border state, New York, announced yesterday most capacity restrictions will be lifted May 19. This includes businesses and allowing 500 at outdoor gatherings. Needless to say New York is also a blue state which has had some of the harshest Covid restrictions in America. Its case count yesterday was 2173. In Michigan, the notoriously lockdown-prone governor Gretchen Whitmer threw up her hands this spring and said she couldn't re-impose more controls, despite her state leading the nation in new cases. "You know, 15 months ago, we didn't know that this virus could be contained by the simple act of wearing a mask," she said. "We did not have PPE at our fingertips. We certainly didn't have the testing or the vaccines. We're now in a much different position," In Michigan there is still 50 per cent indoor dining, and movie theatres and casinos are open at 50 per cent capacity. A far cry from overly cautious Ontario where the third stay at home lockdown has been the order of the day from early April until May 20. This, despite Covid cases varying wildly across the province with many remote areas having less than 10 new cases yesterday. The big numbers are in the GTA and Ottawa. But even there the lockdown in the GTA has existed since November, with only a brief respite for outdoor dining, and where the science indicates there is little spread from outdoor activities, or even inside businesses large or small. It's not as if the restrictions can be explained by worry over lack of hospital capacity (which in fact is part of the reason; Ontario has the least capacity of any province in Canada). Michigan had the same concerns. No matter also that many US "red states" have fully opened with no skyrocketing Covid counts. It's simply an overly cautious, health-centric and anti-business mentality that has guided the "Conservative" – apparently in name only – Doug Ford government from the start.
---
Finally, backlash to harsh measures
WindsorOntarioNews.com April 19 2021
Surprisingly, perhaps even shockingly, there was almost instant reaction to the Ontario government's announcement Friday to extend emergency lockdown orders by having police randomly stop pedestrians and motorists to demand why they were out of their homes. Up to now, virtually all segments of Ontario's population, save perhaps small fringe groups holding weekly rallies opposing the lockdowns, have been utterly compliant with the at times harsh restrictions that now are in their 14th month. But by Saturday almost two dozen police services adamantly said "No" to Solicitor General Sylvia Jones's (photo) announcement to "temporarily enhance" police power by giving them what essentially amounted to police state functions. These were part of Ford's proud assertion that Ontario now had the "strictest measures" in North America. Quelle surprise! It's Ontario, after all, arguably the most culturally conservative – and to detractors elsewhere, uptight – province in the country. Don't comply? That will be a $750 fine. But police far and wide were immediately resistant with statement after statement in effect saying, "Hell no, we won't enforce!" Said Halton Regional Police: "We are all going through a horrific year of COVID-19 and all associated with it together. The HRPS will NOT be randomly stopping vehicles for no reason during the pandemic," Besides police, others spoke out. Hamilton mayor Fred Eisenberger said, "Police stops as described are very problematic and not something I will support." The Canadian Civil Liberties Association said it was "very concerned" and that this was a "total shift" in normal policing. The premier got the message and reversed course within 24 hours, as he did with another boneheaded decision, closing parks, where the consensus is that outdoor activities essentially don't spread Covid. It's great to see such opposition in what up to now has been overwhelming compliance with at times highly questionable edicts. Let's hope this opens the door to more critical discussion and prevents government from sliding into harsher authoritarianism.
Photo: Wikipedia
---
Sledgehammer lockdown approach unfair to regions like Windsor-Essex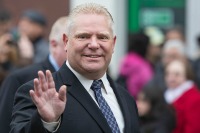 WindsorOntarioNews.com April 6 2021
Call it the sledgehammer or one size fits all approach. Or call it 'we just made this up on the back of an envelopeand after a year of this we're too tired to tailor to specific regions.' WON.com is referring to Premier Doug Ford's (photo) unfortunate but expected 28-day lockdown last week for the entire province. It's the entire province aspect that doesn't make sense. Indeed Covid-19 cases – and the dreaded "variants" - are skyrocketing in the GTA. But not in many other areas and that's the problem. A look at individual communities across the province in the week prior to Thursday's decision shows numerous regions with very few or relatively small and plateaued cases. Algoma in NW Ontario had at most two and one day less than one (cumulative). Brant near Hamilton had 10 on March 31 and under 20 going back to March 17 with the exception of one day at 25. Our neighbour Chatham-Kent had just one case March 31 and 12, 11, 16, 5, 7 and 7 in the preceding days. In fact, 16 health units reported 10 or fewer cases of Covid on March 31, the day before the announcement. Here in Windsor-Essex the case counts have been higher but not substantially so. WE reported between 46 and 50 March 27 – 31. In fact, our case counts have trended lower the last two days. Admittedly in areas like York (222 on March 17 and now 320) Toronto (today 955) and Peel (561) cases have surged. Most importantly deaths in Windsor-Essex since March 17 have only increase by four. Premier Ford does a good job coming across as the "average Joe" who is heartbroken over having to make these decisions. "Please understand, this decision was not made lightly," the premier, whose salary last year was almost $209,000, said. Windsor-Essex lately had been doing well with an adjusted Red zone and 50% restaurant capacity, for example. Now restos and businesses like personal care salons once again are getting clobbered. The grey lockdown should have only been imposed in the high case regions and perhaps surrounding buffer zones. Extending across the province in areas with many many fewer cases is unfair and callous. And indeed thoughtless.
---
Post-pandemic hybrid work from home may devastate our downtown cores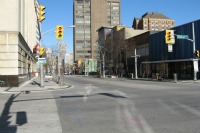 WindsorOntarioNews.com March 18 2021
It sems the "hybrid" model of working is all the rage. Ford Motor just announced it will allow 30,000 office workers to do "heads down" work at home and come into the office for group meetings. This follows a long line of companies which earlier in the pandemic stated they would allow employees work from home permanently. French automaker PSA, Canada's Shopify, Facebook and other high-tech firms. A survey this week found three-quarters of Canadians would prefer the option of working from home or office. There has been a lot written about the post-pandemic work environment. Beyond health concerns (won't those go away with herd immunity?) the focus has almost entirely been on individual workers. Basically, it comes down to middle class workers (not essential or factory workers) saving time and money by not commuting and providing flex time for their families. But what hasn't been the focus is the impact on city centres. This is ironic because many of those advocating for hybrid are the same who, pre-pandemic, rhapsodized over "new urbanism" and the return to downtown, with multi-unit buildings and a flourishing street life of restaurants, shops and culture. There is a further built-in irony. Major cities like New York and Toronto already had teeming cores that bespoke new urbanism. Cities like Detroit and Windsor quite the opposite though at least Detroit was making inroads with reinvented downtown offices and mid-rise residential. Windsor never got traction. Detroit, part of a four million plus megalopolis, could now go either way. Its post-riot downtown never got fully re-populated so could still grow. Windsor, on the other hand, since the 1970s, has always slogged. Not a big core to begin with, and especially with new multi-residential downtown, it could possibly densify. Or new work formats could tug the other way. In which case, it will be only the latest chapter in its efforts to renew.
---
A year on, notes on the pandemic
WindsorOntarioNews.com March 1 2021
- This could have been a lot worse than it was, with Covid mimicking an extreme disease like Ebola, the models of hundreds of thousands of deaths – wildly off – coming true, and a total breakdown in society. This would have meant no grocery stores or essential services and the law of the jungle descending into an apocalypse.
- That the original models from the Imperial College of London had Canadians dying between 326,000 to 46,000 (with 75 per cent reduced social contact) in 2020. As of today, Canada has had 22,000 deaths and most have been the very aged with co-morbidities. The vast majority of people (high 90 per cent) recover, many have no or mild symptoms.
- Various prognostications indicated a Covid vaccine could take 10 years to develop based on experience. Some suggested four to five years and at best a year and a half. And no vaccine had ever been developed to prevent a human coronavirus infection. Yet the Americans under the Trump administration's Operation Warp Speed created vaccines in 10 months and with extraordinary high efficacy - Pfizer and Moderna of essentially 95 per cent.
Pandemic winners: Anyone who had reasonable financial security and could work from home or had steady income. This includes many politicians, civil servants and private sector professionals, middle class retirees and those without children, who had no fears of on-and-off schooling and their kids' mental health due to isolation.
Pandemic losers: Working class people in menial and lower paid jobs who still had to work every day, often exposed to the general public and therefore constantly at risk. And people who lost their business or jobs entirely, such as those in the hospitality and service sectors. Many small businesses have closed forever. And of course the loss of more than 3700 Ontario nursing home residents in a holocaust that borders on the criminal.
Safety vs civil rights: Canadian governments have almost entirely followed the orders of public health professionals trading safety over the economy, to the latter's evisceration. As well, civil rights people took for granted a year ago no longer exist – family and social gatherings, attending stores and restaurants, gyms, playing sports, travelling. Who could imagine forced quarantine at airport hotels with no habaes corpus and swarms of police tackling lone protesters carrying anti-lockdown signs, as in Toronto?
---
"We're all in this together" - not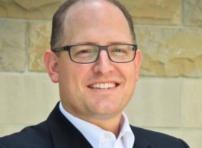 WindsorOntarioNews.com February 12 2021
The City of Windsor has announced it will incur a $38 million deficit as a result of costs (including losses) associated with Covid-19. That's on top of the $56 million deficit last year covered by the province and feds. The city is bringing in a "very lean" budget in the words of Mayor Drew Dilkens (photo) and commendably seeking no tax increase so as not to burden taxpayers having suffered one horrendous year with possibly another year of major sacrifices coming up. The mayor is also hopeful the province and Ottawa will cover the deficit again this year. Okay. But looking ahead, a council report says its likely constraints will continue in the immediate years ahead, necessitating "very difficult decisions" balancing fiscal restraint and municipal services. What happens if the feds and province don't come through? Ontario's current deficit is $38.5 billion, by far the largest in history and the Financial Accountability Office forecasts Ontario will have at least $16 billion in yearly deficits through 2025-26. This says nothing of the federal government's blown away Covid deficit of $340 billion. Dilkens has already warned that if senior governments don't come through, "additional cuts" could take place. Here is one thing the mayor has not considered, nor is it one any municipal – or provincial or federal – politician has ever contemplated, at least not out loud, in an era perhaps demanding it more than any other. The options shouldn't just be between being bailed out by senior governments or imposing possibly severe service cuts. There is a third option: have municipal employees take pay cuts. There are numerous arguments for this. Public sector staff by and large have faced the most job security during the pandemic with salaries and benefits exceeding those in the private sector. Meanwhile the private sector - especially small businesses – has suffered extraordinarily. Secondstreet.org couldn't find a single major city cutting pay for unionized staff. The fact government doesn't even consider staff pay cuts, or that unions or employees themselves don't come forward to offer sacrifices, makes a mockery of the pandemic motto, "we're all in this together."
Photo: City of Windsor
---
It's time for Trudeau to go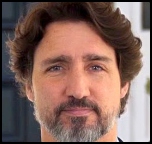 WindsorOntarioNews.com January 29 2021
It's hard to believe Justin Trudeau (and his Liberals) have been in power more than five years. But as the years have gone by – and especially in the last two and like a rolling snowball growing larger in size – Trudeau and his administration have been involved in an ever increasing collection of missteps, transgressions and scandals, some of which alone would have been the death knell for another political leader. Let's take JT's sexism: the allegation of groping by BC reporter Rose Knight 20 years ago, the alleged physical shoving of NDP MP Ruth Ellen Brosseau in the House of Commons. Some argue that Trudeau, our most avowedly feminist PM, has behaved despicably towards fellow women even in his own party. There was the firing of Jody Wilson-Raybould, also an indigenous Canadian, and colleague Jane Philpott, for their dissent in his handling of the SNC-Lavalin affair. There's JT's racism: the revelations of him dressing in blackface at least three times and his admitting likely more. Then there are the major scandals: Aga Khan - Trudeau's conflict of interest by vacationing at the Caribbean home of a private lobbyist; SNC-Lavalin - Trudeau pressured aforementioned Jody Wilson-Raybould, the justice minister and Attorney General, to prevent charges being brought against a major Quebec engineering company; WE Charity - which had Trudeau family connections, for a sole source (not competitive) Covid relief contract to distributed almost $1 billion in summer grants. Beyond the scandals, there is the entire policy direction and tone of this government, which have had a deleterious impact on the country's economy, particularly resources, Canada's biggest industry with almost $500 billion in revenue. This includes the axing of Energy East and Northern Gateway pipelines, a ban on west coast oil tankers, and Bill C-69 making it prohibitively difficult to develop new resources. All told, this is a government that simply doesn't believe in good, well-paying (and tax generating) jobs and has written off perhaps half the country. Finally, there is the Julie Payette Governor General resignation, par for the course for a Trudeau administration which did lackadaisical vetting of a very flawed individual. Oh yes, Canada did not receive any Pfizer Covid-19 vaccines this week and Moderna is cutting back shipments next week, But JT says he has ordered 80 million doses.
---
Federal and provincial governments' deplorable record containing Covid-19
WindsorOntarioNews.com January 11 2021
Here is a list of how Canadian governments – mainly federal and provincial – failed us in the pandemic:
Pre-pandemic:
In February, Ottawa donated 16 tonnes of PPE to China, the source of Covid-19 aka the "Wuhan virus."
In the wake of the SARS pandemic in 2003, Ontario stockpiled PPE such as 55 million N95 masks but let them expire, never replenishing them.
During pandemic:
Ottawa failed to ban international flights, largely from China, early in the year, after the Covid-19 virus was identified in Wuhan. Dozens of flights each week still enter the country from China, not to mention other seriously Covid-infected countries. Also, Ottawa refused to test/require testing of arriving passengers until only last week. Hundreds if not thousands of planes over the past year have carried Covid-19 positive passengers.
Ottawa brags that it bought between 214 and 298 million doses of vaccine yet Canada ranks only eighth among countries in vaccinating citizens. According to Our World in Data, as of Jan. 2 Canada gave .30 dose per 100 people; Israel was first with 12.59, the US 1.28.
Most egregiously, the province failed to learn the lessons of sky-high infection rates that ravaged LTC homes last spring. The result? Higher infection rates now. By Sunday there were 245 LTC outbreaks – more than last spring and 10 having outbreaks of more than 150 residents and staff. Of all Covid deaths 2,928 of 4,856 have occurred in nursing homes. Yet the province passed legislation to make it harder to bring class actions against LTC homes.
The rationale for restrictions on business and school openings, public gatherings and travel, has been to not overburden hospitals with Covid patients. Yet, anticipating a second wave, where were the additional (temporary) hospital resources to meet such demand?
The feds and province have failed miserably in testing. Nine months into the pandemic in December, testing had inexplicably dropped more than 100,000 per week. The country is 48th in the world for testing per one million people, less than half that of the US. Moreover, despite approving and stockpiling tens of thousands of rapid home based antigen tests, Ottawa has not distributed them, pooh-poohing their degree of accuracy compared to the standard PCR test.
---
Pressure on MP to save airport tower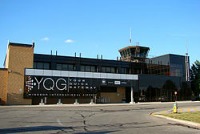 WindsorOntarioNews.com December 7 2020
Keeping the control tower active at Windsor International Airport will be the first major test for newly minted Windsor Tecumseh MP Irek Kusmierczyk. Kusmierczyk jumped from city council to federal politics – after serving just one year on council, leading to some community anger - in 2019. And this fall an unnamed source at city hall derided his weak performance in bringing home the bacon for the city, comparing unfavourably to predecessor Liberals like Dwight Duncan and Sandra Pupatello. Since that time there has been a flurry of announcements (see sidebar editorial Nov 5) by Kusmierczyk and you could be forgiven for thinking a fire had finally been lit under the novice MP. But the control tower will be a critical test. Nav Canada, the private company that operates the country's air traffic control, could eliminate tower staff here as well as at other regional airports under a review as a result of diminishing income because of Covid-19 air travel reductions. Mayor Drew Dilkens, politicians, the business and labour communities have mobilized in a no holds barred fight to save the tower. Ironically, the airport has seen a positive turnaround in traffic in the last 10 years of 300 per cent and multimillion dollar investments in passenger facilities, a new border logistics hub and maintenance hangar. A long-term management plan saw the airport rebranded by its code YQG (Your Quick Getaway) and attracted three airlines (Sunwing, WestJet, Porter). Under the Nav Canada proposal instead of a control tower pilots would receive "advisories" and Dilkens says airline insurance rates could climb making Windsor a less attractive destination. Moreover, Windsor is not a remote airport. We're in a major megalopolis with at least four major and regional airports stateside, creating a relatively busy airspace. A coalition of city interests will definitely help in the tower fight. But critically the government MP, Kusmierczyk, has to step up. We'll see if he has it in him to even approach the statures of people like Duncan and Pupatello.
---
It's 2024, and even a downtown "urban" hospital is rejected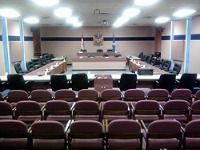 WindsorOntarioNews.com November 18 2020
It's June 2024 and a city council public meeting, lasting 16 hours, again heard from dozens of citizen delegations over the proposed new site for a regional aka "mega" hospital. A city core "brownfield" site was chosen after the former "beanfield" site near the airport was rejected by the courts after successful opposition from a citizens group that had opposed urban "sprawl." This old central city industrial site was applauded by these people because it would bolster inner city redevelopment and be more accessible to city (though not county) users. This resulted in the elongated hospital planning process having had to be rebooted, costing additional millions of dollars and delaying new health care facilities even after the tsunami of Covid-19 back in 2020-21 gave more urgency to a new hospital. (The province still hasn't committed any funds.) Now, with the new site chosen, the city had to rightly hear from the broad citizenry about this new very urban hospital. Surprisingly, many were not happy. Some disliked the fact the hospital would be built on an old industrial site, doubting the efficacy of environmental cleanup and wondering if old chemical residue could still seep up and harm the most vulnerable patients. And though Covid was pretty much a thing of the past old fears lingered, with nearby residents concerned about catching viruses from the sick. Surprisingly, some neighbours complained about the height of the hospital, saying it would create shadows over their yards, they would lose privacy, and the building would block their views of sunsets and downtown Detroit. And yes, they said, property values would decline. Others worried that the hospital would generate more traffic and cause street gridlock in their once peaceful areas. Not to mention the wailing of ambulance sirens at all hours of the day and night. Proponents had lauded the fact the new hospital was on three transit routes but most Windsorites still don't take the bus. Even medical personnel were unhappy. The commute to the old beanfield site may have been slightly longer (for some) but having to navigate the tangle of Windsor's downtown streets – especially with an expansion of red-light cameras – would make their journeys hellish. Finally, there was apoplexy over Windsor's perennial problem, where were people going to park?
---