---
COMMENT
---
The green police are just about here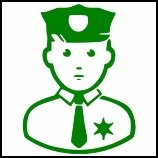 WindsorOntarioNews.com Sept. 25 2023
It beggars' belief that the local solid waste authority wants to move regular garbage pick-up from every week to every two weeks. The fact there hasn't been more outrage about this can't possibly be because the vast majority of households are well on board with this, can it? (Any move is likely two years away.) More likely it's because there hasn't been enough public attention paid to it. (Of course, politicians have been rather quiet on the issue.) Yes, it's laudable to cut down on waste, and a way to keep our landfill in operation years longer. But most people, especially with busy families, require weekly garbage pickup simply because day to day living generates a certain amount of common waste. The authority argues that introducing "organics" pickup – yes, another recycling bin like cities in the GTA – will have the magical effect of reducing regular garbage. And seemingly, counter intuitively, this would be a weekly pickup, as if people generate more organic waste than non-organic (organics include paper toweling and pet waste). A consultant's report says this indeed has worked elsewhere. But even the consultant acknowledges there could be problems – in apartment buildings, with refuse like babies' diapers, during hot summer months and odours – conceding special reservations could be made for extra pickups. Great – more bureaucracy. What's more insidious is the demand that trash would have to be thrown in clear plastic bags. This is supposed to "increase diversion" because people will be more aware of what they're throwing out. But what about privacy? A major reason for clear pastic bags is, yes, for authorities to spy - "monitor for compliance" – on what's in your bags. Here come the garbage police! Years ago, there was a TV commercial lightheartedly making fun of the "green police." That day, and increasing Big Brotherism, has almost arrived.
---
Trudeau's stuck plane a metaphor
WindsorOntarioNews.com Sept 11 2012
The Trudeau gang's plane being stuck in India could be a metaphor for the last sputtering gasp of this government, down steeply in the polls and with no viable plans to tackle the problems of the day and the mess they created through once unimaginable spending and massive irrational immigration – housing, inflation, taxes (I.e., the carbon one). Yes, the long-suffering electorate actually has to wait another two years before the government must call an election unless the Liberals' simpering NDP proper-uppers pull the coalition plug first, rather doubtful since they are even less popular and have less money and willpower to fight an election (have you heard any viable ideas from Jagmeet Singh lately?). From all reports the Poilievre convention came off without a hitch and the reborn leader (without nerdy glasses and suit but he should do something about the hair) looks on the tee to win perhaps a landslide, though two years is a long time. It can't some soon enough. The Tories not only should repeal the carbon tax but confront a slate of issues the feds and provinces seem to lame to tackle – repealing the ban on fossil fuel powered cars, ending the attacks on resource-producing provinces like Alberta and Saskatchewan and giving them greater production rights, allowing parents to be informed of their kids' gender questions, putting an end to gun violence in cities like Toronto by reforming bail and getting serious assault weapons off the streets, and creating a tax environment to allow companies to invest and grow the economy. Trudeau's plane can just as well be stuck in India, since every day he's away from Canada the less damage his government can does.
Photo: CP
---
For housing growth, cut immigration
WindsorOntarioNews.com August 29 2023
Windsor, like the rest of Ontario and Canada, needs to come to grips with its housing shortage. While not as acute here as in other places the region still has a significant deficit of new residences. The provincial government wants Windsor to build 108 homes per month over the next decade. But for the first six months of this year it has only built an average 35 homes. That's down from 41 last year when the problem wasn't as acute and ironically the demand by governments for action had not begun. Interest rates and construction material inflation have slowed the pace. Windsor reflects provincial and national trends as the country tries to cope with a massive influx of population fueled by immigration. Some 405,000 - the most ever in a single year – came last year. The target is 465,000 permanent residents in 2023, 485,000 in 2024 and 500,000 in 2025. Windsor-Essex is booming with construction of the new bridge and the NextStar Energy battery plant and spinoff industries to serve it, already a top housing priority for city officials. Yet governments and the housing industry are incredibly unprepared. The feds' National Housing Strategy offers only 160,000 affordable units over the next 10 years – laughable! The Ford government housing strategy is commendable setting a goal of 1.5 million homes by 2031. But the province is forecast to grow by five million in the next 10 years - unworkable! It's time politicians see the light. Yes, immigration is needed and wanted, but not at levels the infrastructure can't support. Already there are reports of newly arrived immigrants contacting family members back home telling them of the hardships finding housing and the general cost of living. It's past time to put the brakes on immigration – both for those already here and newcomers' sakes.
---
Wokery runamok runs only one way
WindsorOntarioNews.com August 14 2023
Wokery, or the exaggerated demonstration of a particular virtue-signaling – and only for certain groups or causes - is all the rage these days. From Pride flags on municipal buildings and schools to the newest trend, crosswalks, to radical Black Lives Matter signs on traditional buildings like African-Canadian heritage sites, to "land acknowledgements" – in which a declaration is read which shows that the meeting is taking place on historic indigenous land (not that the readers plan to give the land back but as a way to assuage guilt) - it seems our governing and institutional elites have given over to wokery. Even bastions of capitalism like banks (see photo) and blue-chip corporations, which some would think would be the last entities to be politicized, now decorate their buildings for Pride Month and subscribe to the vaunted left-wing ESG (environment, social, governance) model. School boards have arbitrarily decided they won't allow parents to learn of their children's choices for gender identity and shut down meetings to debate as has happened locally. Moreover, municipal councils like Windsor's adopt, willy nilly, proposals to ban natural gas plants, kowtowing, without debate, to extreme environmentalists. Historic statues of seminal leaders of this country are torn down or buildings renamed, again, with nary a word of criticism, opponents scared into silence. What's common about all these trends is they are of certain perspectives and certain perspectives only. You'll never find a public body endorsing an anti-abortion stance, for example. Or a corporate body (even a fossil fuel company) speaking out in defense of its products. The fact all these developments have happened virtually overnight is breathtaking, the fact they have been done with no discussion, disturbing. The fact any sort of questioning is shut down, alarming and the new censorship. They also speak to a kind of societal groupthink which imposes its dictates on everyone, whether everyone (and probably most) don't agree. This is a dangerous time for free speech, a time when more people – from politicians to average citizens - should "wake up" to the fact it's under siege.
---
Simon, Trudeau, most blatant examples of obscene fed government spending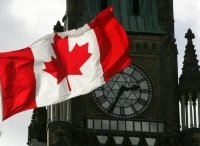 WindsorOntarioNews.com July 27 2023
Perhaps Mary Simon is the Marie Antoinette of our time. The Governor General, while receiving a $40,000 pay increase (13 per cent to $342,100), travelled to Iceland and billed taxpayers almost $300,000, including $70,000 on a luxury limo to sport her around mostly less than a square mile. Or it could be Justin Trudeau who splurged on a $6000 hotel room during the Queen's funeral last year. These are just the most glaring single examples of government officials who live in such an elite bubble they can't even see the symbolism of how this is an affront to millions of hardworking Canadians who are struggling with massive food inflation and having trouble buying or renting homes (63 per cent have given up). But the insensitivity to average people's lives just goes on and on with a whole host of unconscionable pay raises shelled out by Ottawa to vast numbers of civil servants during and after the pandemic. When housing costs in most large cities are unaffordable the Canada Mortgage and Housing Corp. has shelled out $70 million in bonuses since 2020, almost $12,000 per person. Then there's the Bank of Canada, another "Let Them Eat Cake" Ancient Regime type institution that awarded $20 million in staff bonuses, this at a time when it misled Canadians how high inflation would rise, jacking up interest rates seven times! The average bonus was just over $11,000, according to the Canadian Taxpayers Federation. Since 2020 the B of C gave out $72 million in bonuses and raises. Meanwhile, the federal government handed out 800,000 civil servant raises (average pay & benefits: $125,300) between 2020 and 2022 and has hired almost 100,000 civil servants since the Trudeau Liberals came to power eight years ago, 21,000 last year alone, for a total of 357,000. And for what? Where is the discernible improvement in government services, as per the passport and air travelling fiascoes last year? The Parliamentary Budget Office says less than 50 per cent of the gov's own performance targets are reached each year, perhaps also because of cozy work-from-home mandates. This of course is all other peoples' (taxpayers') money. But to hell with them and hurray for us.
---
Big Tech calls legacy media's bluff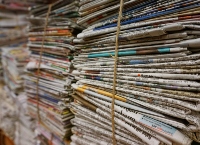 WindsorOntarioNews.com July 13 2023
Ottawa thought the passing of Bill C-18, the Online News Act, would be a slam dunk against the behemoths of Big Tech – Meta (which operates Facebook and Instagram) and Google. But it hasn't quite worked out that way, with Meta saying it will withdraw links to Canadian newspapers and Google indicating the same. Surprised if not shocked that Big Tech was calling its bluff the government, in a huff, pulled its advertising from those sites in retaliation. The traditional news media has backed Ottawa to the hilt in this years-long fight. The so-called legacy media has suffered billions of dollars in lost advertising, declining circulation, massive layoffs and numerous small newspaper closings in recent years because it simply can't generate the revenue it did in pre-internet days. Now almost all that former advertising has been sucked up by Big Tech. That's the way the free market works – if you have a better product you'll get the spoils. Traditional media, however, is crying foul, stomping its feet, and accusing Big Tech of ripping them off. Hence C-18, which would require Big Tech to pay millions of dollars to legacy media for posting the links to their news stories. But is Big Tech, about which one can make a myriad of other criticisms, guilty as charged? Maybe it should be the other way around. After all, legacy media wants Big Tech to carry their stories since they link to news organizations' websites. Even WindsorOntarioNews.com uses Facebook and Twitter as a means of circulating or publicizing stories, though it doesn't expect to be paid. In other words, Big Tech is doing news organizations a favor. So maybe legacy media should be paying Big Tech. But legacy media, in cahoots with the government – which is already subsidizing it with hundreds of millions of dollars – thinks Facebook and Google should pay them, simply because it has a better product and has garnered most advertising dollars. Sure, and horse and buggy manufacturers were upset when auto companies took away their business.
---
Windsor may have saved the country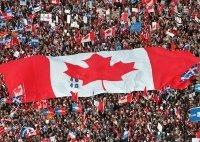 WindsorOntarioNews.com June 29 2023
Canada Day, once Dominion Day, comes up Saturday. It is a time to reflect on just how Windsor – yes, Canada's auto capital, one of the friendliest towns in the country and for decades one of the most ethnically diverse – just may have saved Confederation. Don't laugh. Back in 1995 the Province of Quebec held its second referendum to separate from Canada. The separatists were gaining in the polls and there were real fears the country could have been split apart. A last-minute rally was called for downtown Montreal by people who wanted to save the nation. This is where Windsor comes in. Ken Coulter of the Windsor Jaycees and a few friends decided on the spur of the moment to make the trip to Montreal. The Jaycees had this huge Canadian flag, measuring almost 1800 square feet, often displayed during Canada Day parades. It would take 10 people to hold the flag properly. But as Coulter and crew entered Montreal's massive Place du Canada square the flag instantly became a hit. The crowd was attracted to it like a magnet. In a subsequent interview Coulter described the flag as like being in a concert mosh pit. It moved from hand to hand among hundreds of people during the pro-Canada rally. No one, certainly not Coulter, will claim the flag was instrumental in the referendum being won by the pro-Canada side, albeit very narrowly. But the flag became the instant icon of the rally, carried live on TV, and the focus of innumerable photographs displayed on the front pages of newspapers across the land. Symbols are important and it's just possible that this "Unity Flag," as it became known, did the trick to coalesce support for Canada, just enough to defeat the separatists, preserving the country as we know it today.
---
No surprise at board's public backlash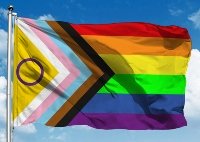 WindsorOntarioNews.com June 15 2023
School boards across the province are becoming the flashpoint of more and more controversy over issues of gender identity. This month saw widespread boycotts of classes, often by Muslim and Christian parents, over boards' support of LGBTQ+ issues including flying the Pride flag. But what has become integral to the gender issue is boards' apparent universal adoption of policies which affirm students' gender identity without informing parents. Issues such as this have enraged ad hoc parent groups not just in Canada but in the US and are a continuum of protests and boycotts by parents from almost a decade ago when the province announced more explicit sex ed teaching. In Virginia, these issues saw the electoral defeat of the state's former Democratic governor and election of a Republican one. In New Brunswick, Premier Blaine Higgs, saying he is "taking a strong position for families," is willing to fight an election over parental consent. Part of the problem is the apparent secrecy of school boards. Parents are just waking up to the fact such policies exist, without ever having been consulted. Now the debate has come home to Windsor-Essex, with a rally last week by a local parent group denouncing the public board for doing the same. The board defends itself by saying students should identify within a "safe" space. But it's highly presumptuous and undermines civil liberties for a state institution to declare it knows better than families. And, in an era when parents are consulted about everything from field trips to vaccinations, it's an ethical affront when it doesn't disclose one of the most primal and familial matters: children's sexuality.
---
No need for an armed camp at Council
WindsorOntarioNews.com June 1 2023
Gee whiz. A man falls down and lays on the floor of the Windsor City Council chambers, bizarrely, for 25 minutes and now Windsor city councillor Mark Mckenzie wants metal detectors to screen out alleged disruptive spectators. Oh yeah, jump on the bandwagon introduced locally by Essex County Council (see NEWS BACKGROUNDER May 27) and big brother cities - you can take that either way – like Toronto or Edmonton! Mckenzie says there has been a growing pattern of such uncivil behavior at public facilities and thinks it's time to clamp down. Please give some examples. What is with these politicians who at the first sign of any outburst by an alleged protester want to clamp down on proceedings? That's all we need. Civic council chambers, city hall offices, even public libraries, becoming armed camps with uniformed guards (already at council) and metal detectors. Get a grip. This is the first incident of its kind in – what? – decades at city council. Essex County Council in April had scores of people milling about in the hallway, which prompted its action. It would also be interesting to know whom these supposed security measures are designed to screen out. Are they protesters – like the landlord group wearing red shirts that showed up this week or county folks like the people who protested in the Freedom Convoy? Or would they be directed at protesters like those who were loud and disruptive at a York Catholic school board meeting when it passed a motion to not fly the Pride flag? Regardless of the cause – left, right or centre – making council chambers armed camps, based on small or trivial incidents, is not the way to go. We are not an authoritarian country, at least not yet. And it should take more than one absurd incident at city hall for a councillor like Mckenzie to start calling for a fortified enclave in what is really the taxpayers' home.
---
EV mania unrealistic and destabilizing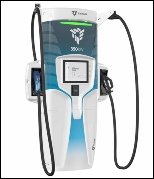 WindsorOntarioNews.com May 18 2023
Wow, a super duper "alternative charging corridor" between Michigan and Quebec City was just announced yesterday by the Canadian and US governments. Charging stations will be placed every 80k along busy I-94 stateside and Hwy 401 and 20 in Quebec. But the announcement doesn't tell us how many charging "points" will be at each installation. Right now there is a laughable 215 Canadian stations. "We know that more and more Canadians and Americans are switching from gas-powered vehicles to zero-emission," said Canadian Transport Minister Omar Alghabra. Oh really? Last year 1.7 million new vehicles were bought in Canada, only 80,000 were electric or hybrid. Canadians are not buying EVs because of cost and inconvenience including range anxiety which yesterday's announcement is supposed to address. Assuming the new chargers are Level 3's (photo) it will still take about 30 minutes to top up an empty battery. And you'll need a whole lot of them to accommodate these highways' busy traffic. And how long does it take to fill a car with gas? "Oh, well, another coffee at Tim's and I might be running late for that business appointment or medical procedure." As well, an EV's range averages 250 miles vs about that as minimum for gas-powered cars. Sure, technology will improve but it seems highly unrealistic for the government to think 60 per cent of all car sales will be EVs by 2030 let alone eliminate traditional car sales by 2035. This mania for EV cars is also de-stabilizing the auto industry. Canada may lose its Stellantis plants because of the now insane bidding wars for extraordinarily high government subsidies between the US and Canada. Already tens of thousands of workers have been laid off by the likes of Ford as it converts to EVs. And for what? Supposed anthropogenic climate change. Where Canada contributes 1.5 per cent of global emissions (the US 12.5). And do you really think humanity will be able to keep global emissions to under a two per cent increase (vs pre-industrial times) as per the Paris Accords? And where predictions of cataclysmic global warming have now been wrong numerous times and likely will be well into the future, as our economy and living standards ever plunge? There was also something in the 1700s known as the Dutch tulip mania.
---
Time for politicians to cool the wokery
WindsorOntarioNews.com May 4 2023
Politically correct cant and actions have now infiltrated virtually all aspects of mainstream political – and corporate – life. Witness "land acknowledgements" – statements that a meeting is taking place on historic indigenous lands – before council and committee meetings. And the all-encompassing slogan, "diversity, equity and inclusion." It's all part of what really is left wing political rhetoric or "wokery" that has now captured the public sphere and a lot of virtue posturing, signalling nothing. Sure, everybody believes in equality and human rights. But the word "equity" as defined by Critical Race Theory ideologues means believing that entire institutions are racist from the ground up, not individuals. That's a racist notion itself. Yes, everyone believes in a "diverse" world in that people of all ethnicities and races can partake in society together. Same with "inclusion." Who wouldn't want everyone to be included? But this phrase has become a political cliché, lip service rather than real action to improve life for everyone. Recently, Windsor Mayor Drew Dilkens – not know for his radical views – used the phrase in a welcoming address at a public event, indicating how "diverse and inclusive" Windsor is. And just the other week a group of male federal politicians including Transportation Minister Omar Alghabra paraded around a formal committee meeting in pink high heels, an old trope to make men get a taste of what life for a woman is like. The skit is a farce. First, how many women dress in pink heels let alone heels at all? The image is a sexist throwback. And, like land acknowledgements, the effort is designed to provoke guilt. Gullible and feeble-minded politicians shouldn't be taken in. If they want to promote equal rights – and they should – then eschewing cliches and vapid political posturing is the way to go.
Photo: Twitter screenshot
---
Outrage misplaced as Twitter only told the truth about how the CBC is funded

WindsorOntarioNews.com April 20 2023
It's amazing what people can get upset about – or some people. In the interest of transparency Twitter under Elon Musk has decided to label various news organizations by how they are affiliated with the government. In some cases this means indicating if they are publically funded (like the BBC where British residents pay an individual fee) or government funded, like Canada's own CBC, where almost 70 per cent of its funding comes from Parliamentary "appropriations" aka taxpayers. Everybody knew this from time immemorial. Critics of the CBC – from private broadcasters who saw unfair competition to political critics who saw an unholy alliance between what the network aired and Liberal Government policies – have long called for curtailing funding to the broadcaster if not its complete elimination. The CBC, and its supporters, must have huge inferiority complexes, because all it took was the social media site Twitter, which only a small minority of people use (but admittedly has outsized influence) deciding to label the network "70 per cent" government funded. When the CBC bristled and protested that funding vas less than 70 per cent (adverising, for example, makes up some of the rest), Elon Musk had some fun and changed the number to "69 per cent." Which, unfortunately for the CBC, actually is easier for people to remember. Ironically, sometimes it takes a foreign entity to show Canadians an inconvenient truth. Like Time magazine exposing Justin Trudeau's Blackface antics. And now it's San Francisco-based Twitter holding up a mirror to the CBC.
---
Offer incentives to curb panhandling
WindsorOntarioNews.com April 6 2023
A committee of city council has passed an aggressive panhandling bylaw, which now goes before the full council. It's an attempt to curb what many politicians and citizens see as an intimidating presence downtown by people, often homeless, who seek money from pedestrians or motorists. Yet it's hard to see what the bylaw, which is very similar to provincial legislation enforced by the police, would change. The vast majority – 95 per cent - of those charged in Windsor-Essex (mainly Windsor) did not pay fines over the past four years. Fines can be up to $500 for first offences and up to $1000 and or imprisonment for second. Ergo, how can the homeless pay fines? Councillor Fred Francis is behind the latest attempt to reinforce panhandling laws, which appear to exist in no or few other major Ontario cities. One of his concerns is panhandling in tourist areas. Lord knows downtown Windsor could use all the help it can get to make the area more pedestrian-friendly and encourage business activity. But this problem seems intractable. Having bylaw enforcement officers connect violators to social services and a further report on how the city might help poorer residents could dent the problem. The indigent can't be wholly locked up or removed because that would be a violation of Charter rights. How about taking an entirely different approach? Instead of confrontation work with them. Try incentives. Offer them work and status. They could be paid as part of a new "downtown street cleaning crew" – complete with snazzy T-shirts and caps – and some with education, included in the bylaw, could even become something of downtown ambassadors. Might be worth a try.
---
Windsor bearing brunt on refugee file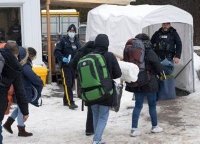 WindsorOntarioNews.com March 23 2023
Windsor and other cities like Niagara Falls are bearing the brunt of continued ineptness on the refugee file by the federal Liberal government. With hardly any warning over Christmas break – and exploiting the city's previous warm welcome to Syrian refugees several years ago - Justin Trudeau's government has dumped on Windsor upwards of 1100 migrants who crossed the controversial unofficial border at Roxham Rd. Quebec. Besides putting a great strain on city resources it has meant up to 500 hotel rooms are locked out for other travellers, a blow to the area's tourist industry and economy. Ottawa, just like on the policing costs borne by Windsor during the trucker protests a year ago, has not initially been forthcoming to fork over any payment to help with costs. Besides the feds' tawdry handling of this settlement crisis, which has been going on for literally years in the province of Quebec, the Liberals have a lot to answer for on this whole so-called refugee mess. For one, these "refugees" are supposed to remain in the United States, the "first safe country" they arrive in. But bizarrely this only applies if they arrive at "official" border crossings, where they are turned back. Not "unofficial" ones, which means basically anywhere else along the largely undefended US-Canada border. Hence Roxham Rd. in the middle of a forest just a few miles west of the official crossing. For various reasons – perhaps because of Canada's better social safety net and US politicians' recently sending some of the massive influx of people crossing illegally at their southern border - about 40,000 have crossed at Roxham Rd. But the Trudeau government never fixed this issue, and not only Quebec but now other Canadian cities have to serve these illegal crossers, courtesy the Canadian taxpayer. Windsor and other cities deserve better. But the source of the problem is government incompetence and lack of principle.
Photo: CTV
---
Michigan's response to mass killings vs ongoing Detroit homicides is strange
WindsorOntarioNews.com March 9 2023
It's interesting to follow the reaction in Michigan to two relatively recent mass shootings – that at Michigan State University (photo) last month in which three students were killed and five injured and at Oxford High School in exurban Detroit in December 2021 in which four students were killed and seven people injured. Mass shootings, a particular plague in America, are a scourge on the population, and it's more than proper to mourn for the innocent victims, condemn the assailants and find ways to prevent future occurrences. But the alarm and soul-searching by politicians, news media, the commentariat and many of the public, throws into relief the comparative disregard for an arguably much worse plague that has befallen a city like Detroit for several decades. That is the city's horrendous homicide numbers which has made it one of the most dangerous places in America. In 2021, the city had 309 murders compared to 324 the previous year. But in the more than three decades from 1987, when Detroit had an incredible 686 murders and having earned the title of "Murder City," the city's yearly homicides only went below 300 only five times, in 2014 (299), 2015 (295), 2017 (267), 2018 (261) and 2019 (273). That compares to all of Canada where between 1992 and 2021 the highest number of murders was 788 in 2021, the lowest 509 in 2013. Murders, shootings and other violent crime have long made Detroit one of America's most violent cities – in 2020, a 49.7 per cent (per 100,000 pop) murder rate compared to 6.5 per cent for the US average. Yet only when mass murders, terrible as they are, occur, does murder and gun violence become a hot button public policy issue in the Mitten State. The terrible toll of homicides that occur year after year - after bloody year - in Detroit, by comparison, are all but ignored. You have to ask why.
---
An affront to Canadian democracy
WindsorOntarioNews.com February 23 2023
It has come to this. An Ontario school trustee has been banned from even attending school board meetings because of what is now considered unacceptable views. Never mind that she is an elected official and for that reason alone should or must be in attendance. This ban threatens the very foundation of Canada's free and democratic electoral system. Durham school trustee Linda Stone's (photo) fault is that she raised questions about the board's policy on gender transitioning. She was not obnoxious or insulting she merely presented views – which probably the majority of reasonable people including her constituents – hold. She questioned board policy, which is probably the case for all boards across the province, of "affirming" a student's decision to transition without informing parents or guardians. "I was a little disturbed to see that you would keep things private with the student and not let parents know," Stone said. Those aren't harsh or condemning words and nor does it mean she's transphobic. Stone also suggested people who are not adults may want to "seek counselling" to determine if other influenced the decision. Apparently, she's also "antitrans" because she re-sent tweets of parents of student athletes elsewhere questioning competing against trans teens with supposedly male bodies. Whether you agree with these comments or not – a debate that appears to be growing worldwide as per controversies over author JK Rowling's views and the U of Pennsylvania swim team – these are not censorious. And in a separate matter, Stone has been denounced as "racist" for criticizing "critical race theory" – a very new and controversial reinterpretation of racism that no one had heard of a few years back. It alleges that all institutions are "systemically" or shot through with racism and not just some individuals having racist views. What the board has committed here is soft tyranny, some may even call it fascism. It must be opposed on free speech and Charter grounds and fought strenuously through the courts.
Photo: Durham District School Board
---
Police disciplinary hearing Orwellian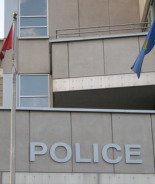 WindsorOntarioNews.com February 9 2023
Outrageous is the only way to describe a Windsor Police disciplinary hearing into the conduct of Const. Michael Brisco, charged with discreditable conduct for donating to last year's Freedom Convoy. Where to begin? There's no question this is a matter of freedom of speech under the Charter of Rights and Freedoms. What an officer – anyone – does in their spare time and privately is of no business to anyone unless it's a violation of the criminal law, which this most assuredly isn't. Second, the police service and prosecutor should be ashamed of themselves for bringing the charge because of the way the donation information was obtained. Now that was illegal – someone hacking into a charitable donation website to find the names of all the people who donated to the Convoy. The fact law enforcement would even look at such a tainted document is shameful. Not that it makes any difference but Brisco wasn't even an active member of the police service at the time having been suspended for not disclosing his Covid vaccination status. Brisco's lawyer shouldn't even be using defenses or rationalizations for giving to the protest, such as its peaceful nature and that some politicians posed with Convoy protesters in Ottawa. It obviously wasn't his intent to donate to a violent or illegal cause. The prosecution argues the protest was deemed illegal but not until after Brisco had made his $50 donation. Two other members of the Windsor Police Service have also been identified as giving to the Convoy in this Orwellian star chamber hearing. It would be interesting to reveal the names of everyone, in all professional ranks, including the prosecutor and Windsor Police Services Board members, who have donated to political causes in the past. But only Freedom Convoy donors, through an illicit leak, have so been identified.
---
One battle won, another to go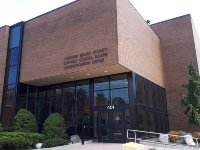 WindsorOntarioNews.com January 26 2023
Hurray for City Council for decisively (two opponents) supporting the plan by Capital Power to add two natural gas turbines to its Cadillac St. plant rather than build an electric battery storage system. The degree of support was surprising given that it also involved left wing councillors one would expect would be against any project burning fossil fuels. We wonder why. Maybe future economic development is better from the extra 100-magawatts the turbines would produce trumps tilting at fictitious and real windmills? Opposition came from climate change fanatics – those that think no level of fossil fuel burning is the good level, no matter how clean the source. Now, after that victory must come another one. The public and school trustees must take a united stand against the Greater Essex County District School Board's outrageous plans to rename many schools and their mascots because of perceived harms. Prince Edward and Queen Victoria school names despicable because of their relationship to "imperialism?" Does that mean Canada, once a British colony, should be cancelled? And wasn't the queen in power during the abolition of the slave trade, led by the British? This really is political wokeism run amok. Who are the people who write these things? Oh yes, and certain mascots should bite the dust like Vikings and Red Raiders because they "symbolize victory through brutality and violence." Oh please. Don't these tight-assed officials realize kids love the concept of Vikings and play with toy guns; for that matter don't they know that myriad aspects of our culture like the most popular movies Guardians of the Galaxy and Star Wars celebrate violence? Weren't they ever children? And, if they want to introduce Indigenous names in their stead (which seems to be the trendy thing) there's plenty of evidence of violence on the aboriginal front as well. Nobody's got a claim to absolute peace and niceness or vice versa. Probably because of the initial fury greeting the proposal – which would cost hundreds of thousands of dollars (who cares!) - the proposal has been tabled. But it will be back. The public must organize now a united front both at board meetings and if necessary public action like demonstrations or peaceful chains around schools to show their love for these cherished buildings and block these absurd changes.
---
Innovation needed on housing, health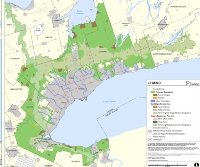 WindsorOntarioNews.com December 15 2022
Almost on cue protests have sprung up across the province on two issues – the Ford government's decision to allow housing on the GTA Greenbelt, and any moves to solve the province's increasing hospital over capacity situation. Even in Windsor a group of protesters picketed any development of the Greenbelt, 300 km away. It shows that when real solutions are attempted for intractable problems the old guard is unwilling to break out of the stagnant mold. Housing on the Greenbelt would be built on land of little eco/agri viability, much adjacent to existing development. Moreover, the Ford government would introduce more acreage (9400 vs. 7400) than taken away. One valid criticism is the government is awarding their "developer friends;" Housing Minister Steve Clark has welcomed an investigation. Building on these narrow pieces of land adjacent to existing urban areas would see 50,000 new homes constructed. The province says that's needed to lessen the housing crisis and unaffordability. Moreover, a study by Demographia International Housing Affordability Index found that wherever there are land growth restrictions housing prices skyrocket. (Notice Windsor may have a safety valve when it acquired 2600 hectares from Tecumseh in 2002 for future development in Sandwich South.) Toronto already has the highest density of any city in North America. This isn't to say green spaces are unimportant but that they need to be rethought. Second, health care. While the government-funded Canadian health system is vital it shouldn't be fossilized. Innovations are needed to deliver services so patients don't wait innumerable hours in ERs or months for certain surgeries. One way to solve this could be to allow more private operators to run facilities but under the rubric of the provincial health system. Otherwise, without innovative solutions, just like high housing prices our medical system will simply get worse and worse.
---
Spurious reasons by the government for suspending our civil liberties
WindsorOntarioNews.com Nov. 30 2022
Canada's two most senior elected officials gave no credible reasons for invoking the Emergencies Act and suspending civil liberties last February. In the last two days of testimony before the Public Order Emergency Commission Deputy Prime Minister Chrystia Freeland (photo shows her being questioned by lawyer Brendan Miller) stated that the Emergencies Act was needed to get the economy moving. The blockades, especially at the Ambassador Bridge by truckers protesting vaccine mandates, were "putting investment in Canada at risk." She said a call with US President Joe Biden's national economic council director Brian Deese was a "seminal" moment when "we had to find a way to bring this to an end." Similarly, on a call with the heads of the Canadian banking system, two of them said the country's reputation was "at risk." One said Canada was being called "a joke" and "banana republic" by investors. Freeland told them the government was considering "all options" to end the protest. Then Prime Minister Justin Trudeau testified he was worried about what could have happened had the act not been declared. "What if someone had gotten hurt? What if a police officer had been put in a hospital?" Trudeau also cited "the weaponization of vehicles" and the presence of weapons in Alberta. But the Alberta and Windsor protests were already broken up. Under law the government can only declare a national emergency if there is an imminent threat, such as a terrorist plot, which can't be dealt with under existing resources. And police forces testified the act wasn't needed. So let's see. The act was declared because big business and the Americans wanted it - what about our national sovereignty? And because someone "could have" been injured - in which case it could be declared every day everywhere because someone is always at risk of bring hurt in unlawful situations? Spurious reasons indeed.
---
Toxicity in politics? Let's look at the wider context in Canada, United States
WindsorOntarioNews.com Nov. 16 2022
Tomorrow night's taped-in-Windsor panel on TVO about toxicity in politics will be interesting. The city was shocked by last month's assassination threat against Windsor Mayor Drew Dilkens. Panelists reportedly also referenced Freedom Convoy protests at the Ambassador Bridge and the Jan. 6 2021 storming of the US Capitol by pro-Trump demonstrators. And while current hearings in Ottawa over the Emergencies Act show a political and administrative state in fear of truck protesters in Ottawa and border regions, no real violence, with perhaps a few small skirmishes, took place. Yes, about a dozen people in a fringe group with guns were arrested in Alberta. In Ottawa almost 200 were arrested with charges from mischief and obstruction to assault of a police officer. In Windsor more than a couple of dozen were arrested in what was an otherwise peaceful but defiant (and to the rest of us costly and annoying) blockade. Sure, authorities had concerns. But let's not ignore the larger picture – and real threats and violence. During those same protests a counter-protester in Winnipeg rammed his car injuring several Freedom Convoy members. At the same time an entirely different protest took place in British Columbia where 20 people, some with axes, attacked security guards and smashed construction vehicles at a Coastal GasLink site (photo). And let's not forget the violence that has occurred over the last few years as demonstrators tore down Canadian historical statues including of the country's co-founder Sir John A. Macdonald. In the American context, what about the massive rioting that took place in the wake of the 2020 George Floyd murder, with some $2 billion in damages when property in multiple cities was looted and burned. Ongoing protests that year in Portland Oregon saw invaders enter a courthouse and burn records with ensuing weeks of fiery clashes with police. And in Minneapolis and Seattle entire police precincts were burned or forcibly abandoned and part of the city seized. The trucker protesters, with their honking, bouncy castles, barbecues and singing of the national anthem, were virtual innocents by comparison.
Photo: Coastal Gas Link
---
Enough nonsense on regional hospital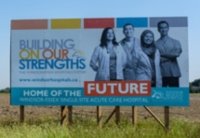 WindsorOntarioNews.com October 14 2022
If Mayor Drew Dilkens and Windsor Regional Hospital CEO David Musyj have evidence of city council election candidates running to undermine the new regional hospital they should show it. "The current municipal elections across Windsor and Essex present a risk," Musyj said. "Meaning there are some running for council and mayor that have publicly shown their support for CAMPP (Citizens for an Accountable Megahospital Planning Process) verbally and/ or in donations to their various appeals to the zoning process even though they were unsuccessful at every step." No doubt some of the candidates probably harbour ill feelings towards the controversial hospital location though this fight had dragged on so long - and opponents have lost legally time and time again - the issue has (or should have) become exhausted. The mayor is right, however, in wanting to draw out candidates on where they stand - just in case. This is Windsor, after all, where issues never seem to fully die out. "I want to make sure that at the end of the day, the public has the information they need to make their decision," he said. Regardless of where candidates stand - and even if they have the best of intentions - they should come together and support the new location and by implication the long and legal process that has resulted in the County 42 site. In other words, it's too late to turn back. The future of the region's health care depends on it and to undermine the hospital would be morally unconscionable. And by the way, why hasn't CAMPP fully paid its legal costs in losing the legal fight - more than $30,000 according to Musyj?
---
Questionable charges in Convoy case
WindsorOntarioNews.com Sept. 30 2022
There are several questions that should be asked about the Windsor Police Service charging two uniformed officers with discreditable conduct over donations to the Freedom Convoy truck protest last February. One officer donated $50 and the other $40. One officer's hearing will continue next month and the other's hasn't started. "By choosing to support an illegal blockade at our country's busiest border crossing, these members demonstrated a complete disregard for our city's economy and reputation as well as for the safety of their own colleagues who were dealing with the volatile situation," deputy chief Frank Providenti said. This follows an investigation by the service's professional standards branch. A three-week truck protest in Ottawa blocked several downtown streets but was otherwise non-violent, with charges of mischief, disobeying a court order and obstructing police. An almost one-week blockade on Huron Church Rd. shut down vital trade between Canada and the United States. First, how does Providenti know the officers were contributing to an "illegal" blockade? Fundraising for the truckers started long before the blockades actually took place. Second, the information divulging the officers' donations itself came from an illegally hacked charitable website. How then can the police bring charges against employees based on evidence obtained illegally? Besides the two officers, a police department civilian employee already has lost a day's pay whether that individual got a fair hearing or not. Otherwise, where do civil liberties come into play? These donations are examples of free speech whether the brass may like it or not.
---
Crime is one thing, vagrancy another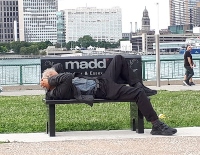 WindsorOntarioNews.com Sept. 16 2022
While Windsor police say downtown is safe, despite beefing up patrols to respond to recent incidents, many people may be skeptical about their personal safety when venturing into the core, especially at night. It's boring to talk about downtown issues because it's a discussion that never seems to end. If it's not vacant storefronts it's crime. If it's not parking meters or lack of parking it's trash-strewn streets. The city has thrown millions of dollars at downtown over the past decade from new street furniture to transit and recreation facilities. It likely will be spending much more with plans for a partly pedestrianized and cafe-lined Victoria Ave. and a reimagined University Avenue The university and college have certainly done their parts with creation of vibrant downtown campuses for at least for part of the year. And developers are building more and more multi-unit residences as they repurpose tired and empty buildings. But while crime is certainly an issue another may be vagrancy. Drive downtown just about any time of day and the city centre is full of disheveled individuals who seemingly walk around randomly, begging, pushing grocery carts or sleeping on benches. Downtown attracts these individuals, who may also have drug or mental health problems, more than any other neighbourhood. But when the public complains they are accused of being heartless. The city has no vagrancy bylaw and homeless advocates would be quick to decry one. Such laws "are profoundly prejudicial given how minority communities (such as Indigenous Peoples) are over-represented in homeless populations," argues one Canadian homeless advocacy organization, Homeless Hub. But until authorities do something not only about crime but about vagrancy - applying the law humanely and universally - downtown will remain unattractive and potentially threatening, whether in fact it is or not.