---
COMMENT
---
Shame on UWindsor's decision to cancel Canada's first prime minister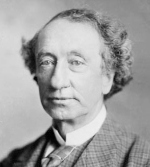 WindsorOntarioNews.com June 7 2021
Shame on the University of Windsor board of governors for caving to pressure to rename Macdonald Hall as Residence Hall West. This comes after some students – actually alumni - complained that having such a building named after Canada's first prime minister – essentially the nation's founding farther - made them feel, shall we say, at least uncomfortable. This in light of Macdonald's alleged racism with regard to his treatment of native peoples including the notorious residential schools. The university's decision and timing is interesting. The complaint was brought last June. Yet it took this long to make a decision after a report with 460 submissions was mulled over. WON.com sought to obtain that report to find exactly what those submissions said. But the report was "in camera" and cannot be released. Nevertheless, the U made its announcement at the height of last week's wall-to-wall reporting about the latest in the residential schools' racism fiasco – the discover of 215 anonymous buried children in Kamloops BC. Did it use this searing revelation in part to cover itself? Moreover, the renaming is almost inconsequential. The building might be demolished anyway. Either way, it smacked of a safe move. Tearing down and vandalizing Macdonald's statues has been all the rage over the last few years, as university after university and municipality after municipality has caved to protesters. In Montreal, a Macdonald statue was vandalized with police standing idly by. But it needs repeating because we are increasingly becoming an ahistorical nation. Macdonald lived in another era when views about human rights and race were different. Not excusable but different - yes even racist. But virtually no historical figure who otherwise showed greatness is exempt. Efforts to tear down, deface and erase past leaders like Macdonald, Washington and Columbus (and now at UWindsor even possibly George-Etienne Cartier and Wilfred Laurier, Canada's first French prime minister) have become the cause du jour, no doubt representing a small percentage of the population. Rewriting history is ultimately a totalitarian move and straight out of George Orwell. Ironically, activists might not be doing themselves any favor as per George Santayana's famous quote, "Those who cannot remember the past are condemned to repeat it." With this and other likely name changes those alumni outraged by the decision who otherwise support UWindsor might want to reconsider their aid. And it will be interesting if any people in the wider community speak out against. Sure, there might be a couple of letters to the editor. But will any public officials or elected representatives raise their voices? Don't hold your breath.
Photo: Wikipedia
---
Welcome to the real estate tsunami

WindsorOntariuNews.com May 28 2021
It's tremble time for Windsorites as they face a new reality – multi unit apartment buildings. Perish the thought. The city of course has long had large apartment buildings. Just drive along Riverside Drive or Wyandotte St. East. But we haven't seen major growth like this in decades. Moreover, it's not happening in just one area of town but several. The latest conflagrations are taking place in Southwood Lakes, an upscale single-family hood whose most recent contretemps involved replacing fancy streetlamps, and in south Walkerville. In Southwood, three six storey buildings are envisioned, leading cries that the area is turning into "Toronto." In Walkerville, it's a four-story building plunked on the site of a former church in an older single-family district. Overscale and the thin edge of the wedge to decimate the traditional leafy area, say critics. The multi-units are only the latest problem and yet a signifier that Windsor-Essex is beginning to resemble the GTA. Home prices have been through the roof over the past several years, rising more than 60 per cent the past year alone to a once unheard of average $572,000. Also unheard of are the Toronto-like blind bidding auctions creating a frenzy and price spirals. The reason? Because the once lowly City of Roses has been "discovered." People fleeing million dollar plus priced homes in Toronto keep moving further afield, as cities closer to Toronto like Cambridge and London price themselves out. The pandemic has accelerated "remote" living so workers can telecommute from anywhere. With skyrocketing single family home prices and now the alarm over multi-residentials – ironically, an effort to counter high home prices – starting to overwhelm Windsor, it's time for governments to take action. Increasing mortgage stress tests (one's coming into effect next week) might be an answer. Ending blind auctions another. Changing zoning so different types of housing don't abut one another and conceivably destroy neighbourhoods, admittedly totally against the city's "intensification" policy though converting derelict buildings might work. Innovative financing like the federal loan and Community Improvement Plan benefits to developer Peter Valente for his Tecumseh Gateway Tower affordable apartments. Even increasing municipal taxes, as proposed by Ryerson University's Centre for Urban Research and Land Development. That's anathema to a city like Windsor that prides itself on low property taxes but there you have it.
---
People who got first AZ shot right to have questions about vaccine process
WindsorOntarioNews.com May 16 2021
So, what are the two million Canadians who've had their first shot of the AstraZeneca vaccine to think? Last week several provincial governments suspended use of the vaccine because of the formation of rare blood clots in an extremely small number (one per 100,000 doses in Ontario, 12 in Canada and three deaths) of users "out of an abundance of caution," of course, in the words of Ontario's chief medical officer David Williams. Up to that point government has been telling the public to "take the first vaccine that you're offered." Dutifully many did. Now the government has reversed itself. But no problem. "They made the right choice by getting the first vaccine available to them," Dr. Wajid Ahmed, the area's Medical Officer of Health, said. That was the general tenor of the public health and political communities after the announcement. Say what? What is the average person who took the shot supposed to think? So, it's okay if you've received one shot but what about the second shot? Isn't this supposed to be a two-shot process? Even Williams said UK data shows there is much reduced – one in a million – blood clot risk from the second dose. What if governments don't resume AstraZeneca vaccinations which, Premier Doug Ford, of course, said he would take "in a second." Canada is now considering mixing vaccines as an alternative to the second AZ shot, particularly since the lion's share of increased future shipments of vaccines will be the Pfizer-BioNTech jab. But will that be safe? How can a person who has received the first AZ shot, after being told repeatedly it was safe and to take the "first vaccine that you're offered" now believe the government? And if vaccines are mixed can the public really trust there will be no side effects, given what we now know about the (rare) risk of blood clots and the fact this entire vaccine rollout is in a way experimental? Just when Canada's dismal vaccine rollout was starting to gain critical mass provinces pulled the plug. And will this action itself dampen the enthusiasm for vaccines going forward risking herd immunity? The health and government communities may want to placate the public but average people who got AZ would be right to have profound questions of the inoculation process going forward.
Photo: Wikimedia Commons: Arne Müseler / www.arne-mueseler.com
---
Democratic "lockdown state" Michigan more open than Conservative Ontario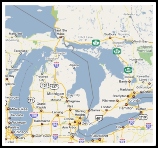 WindsorOntarioNews.com May 4 2021
Michigan, with a population of 9.9 million, registered an average 2517 new coronavirus cases Sunday and Monday. Ontario, with a population of 13.6 million, announced 2791 today. Guess which jurisdiction is closer to "normalcy?" Michigan of course. And this in a blue "lockdown state" which has seen some of the harshest restrictions in the United States. Like different approaches to a variety of social and cultural factors (gun control, freedom of expression, health care, etc.), the approach to the Covid-19 pandemic differs markedly in the United States, blue or red states, as well. Another Ontario border state, New York, announced yesterday most capacity restrictions will be lifted May 19. This includes businesses and allowing 500 at outdoor gatherings. Needless to say New York is also a blue state which has had some of the harshest Covid restrictions in America. Its case count yesterday was 2173. In Michigan, the notoriously lockdown-prone governor Gretchen Whitmer threw up her hands this spring and said she couldn't re-impose more controls, despite her state leading the nation in new cases. "You know, 15 months ago, we didn't know that this virus could be contained by the simple act of wearing a mask," she said. "We did not have PPE at our fingertips. We certainly didn't have the testing or the vaccines. We're now in a much different position," In Michigan there is still 50 per cent indoor dining, and movie theatres and casinos are open at 50 per cent capacity. A far cry from overly cautious Ontario where the third stay at home lockdown has been the order of the day from early April until May 20. This, despite Covid cases varying wildly across the province with many remote areas having less than 10 new cases yesterday. The big numbers are in the GTA and Ottawa. But even there the lockdown in the GTA has existed since November, with only a brief respite for outdoor dining, and where the science indicates there is little spread from outdoor activities, or even inside businesses large or small. It's not as if the restrictions can be explained by worry over lack of hospital capacity (which in fact is part of the reason; Ontario has the least capacity of any province in Canada). Michigan had the same concerns. No matter also that many US "red states" have fully opened with no skyrocketing Covid counts. It's simply an overly cautious, health-centric and anti-business mentality that has guided the "Conservative" – apparently in name only – Doug Ford government from the start.
---
Finally, backlash to harsh measures
WindsorOntarioNews.com April 19 2021
Surprisingly, perhaps even shockingly, there was almost instant reaction to the Ontario government's announcement Friday to extend emergency lockdown orders by having police randomly stop pedestrians and motorists to demand why they were out of their homes. Up to now, virtually all segments of Ontario's population, save perhaps small fringe groups holding weekly rallies opposing the lockdowns, have been utterly compliant with the at times harsh restrictions that now are in their 14th month. But by Saturday almost two dozen police services adamantly said "No" to Solicitor General Sylvia Jones's (photo) announcement to "temporarily enhance" police power by giving them what essentially amounted to police state functions. These were part of Ford's proud assertion that Ontario now had the "strictest measures" in North America. Quelle surprise! It's Ontario, after all, arguably the most culturally conservative – and to detractors elsewhere, uptight – province in the country. Don't comply? That will be a $750 fine. But police far and wide were immediately resistant with statement after statement in effect saying, "Hell no, we won't enforce!" Said Halton Regional Police: "We are all going through a horrific year of COVID-19 and all associated with it together. The HRPS will NOT be randomly stopping vehicles for no reason during the pandemic," Besides police, others spoke out. Hamilton mayor Fred Eisenberger said, "Police stops as described are very problematic and not something I will support." The Canadian Civil Liberties Association said it was "very concerned" and that this was a "total shift" in normal policing. The premier got the message and reversed course within 24 hours, as he did with another boneheaded decision, closing parks, where the consensus is that outdoor activities essentially don't spread Covid. It's great to see such opposition in what up to now has been overwhelming compliance with at times highly questionable edicts. Let's hope this opens the door to more critical discussion and prevents government from sliding into harsher authoritarianism.
Photo: Wikipedia
---
Sledgehammer lockdown approach unfair to regions like Windsor-Essex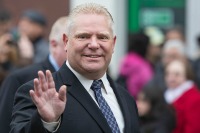 WindsorOntarioNews.com April 6 2021
Call it the sledgehammer or one size fits all approach. Or call it 'we just made this up on the back of an envelopeand after a year of this we're too tired to tailor to specific regions.' WON.com is referring to Premier Doug Ford's (photo) unfortunate but expected 28-day lockdown last week for the entire province. It's the entire province aspect that doesn't make sense. Indeed Covid-19 cases – and the dreaded "variants" - are skyrocketing in the GTA. But not in many other areas and that's the problem. A look at individual communities across the province in the week prior to Thursday's decision shows numerous regions with very few or relatively small and plateaued cases. Algoma in NW Ontario had at most two and one day less than one (cumulative). Brant near Hamilton had 10 on March 31 and under 20 going back to March 17 with the exception of one day at 25. Our neighbour Chatham-Kent had just one case March 31 and 12, 11, 16, 5, 7 and 7 in the preceding days. In fact, 16 health units reported 10 or fewer cases of Covid on March 31, the day before the announcement. Here in Windsor-Essex the case counts have been higher but not substantially so. WE reported between 46 and 50 March 27 – 31. In fact, our case counts have trended lower the last two days. Admittedly in areas like York (222 on March 17 and now 320) Toronto (today 955) and Peel (561) cases have surged. Most importantly deaths in Windsor-Essex since March 17 have only increase by four. Premier Ford does a good job coming across as the "average Joe" who is heartbroken over having to make these decisions. "Please understand, this decision was not made lightly," the premier, whose salary last year was almost $209,000, said. Windsor-Essex lately had been doing well with an adjusted Red zone and 50% restaurant capacity, for example. Now restos and businesses like personal care salons once again are getting clobbered. The grey lockdown should have only been imposed in the high case regions and perhaps surrounding buffer zones. Extending across the province in areas with many many fewer cases is unfair and callous. And indeed thoughtless.
---
Post-pandemic hybrid work from home may devastate our downtown cores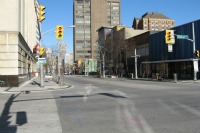 WindsorOntarioNews.com March 18 2021
It sems the "hybrid" model of working is all the rage. Ford Motor just announced it will allow 30,000 office workers to do "heads down" work at home and come into the office for group meetings. This follows a long line of companies which earlier in the pandemic stated they would allow employees work from home permanently. French automaker PSA, Canada's Shopify, Facebook and other high-tech firms. A survey this week found three-quarters of Canadians would prefer the option of working from home or office. There has been a lot written about the post-pandemic work environment. Beyond health concerns (won't those go away with herd immunity?) the focus has almost entirely been on individual workers. Basically, it comes down to middle class workers (not essential or factory workers) saving time and money by not commuting and providing flex time for their families. But what hasn't been the focus is the impact on city centres. This is ironic because many of those advocating for hybrid are the same who, pre-pandemic, rhapsodized over "new urbanism" and the return to downtown, with multi-unit buildings and a flourishing street life of restaurants, shops and culture. There is a further built-in irony. Major cities like New York and Toronto already had teeming cores that bespoke new urbanism. Cities like Detroit and Windsor quite the opposite though at least Detroit was making inroads with reinvented downtown offices and mid-rise residential. Windsor never got traction. Detroit, part of a four million plus megalopolis, could now go either way. Its post-riot downtown never got fully re-populated so could still grow. Windsor, on the other hand, since the 1970s, has always slogged. Not a big core to begin with, and especially with new multi-residential downtown, it could possibly densify. Or new work formats could tug the other way. In which case, it will be only the latest chapter in its efforts to renew.
---
A year on, notes on the pandemic
WindsorOntarioNews.com March 1 2021
- This could have been a lot worse than it was, with Covid mimicking an extreme disease like Ebola, the models of hundreds of thousands of deaths – wildly off – coming true, and a total breakdown in society. This would have meant no grocery stores or essential services and the law of the jungle descending into an apocalypse.
- That the original models from the Imperial College of London had Canadians dying between 326,000 to 46,000 (with 75 per cent reduced social contact) in 2020. As of today, Canada has had 22,000 deaths and most have been the very aged with co-morbidities. The vast majority of people (high 90 per cent) recover, many have no or mild symptoms.
- Various prognostications indicated a Covid vaccine could take 10 years to develop based on experience. Some suggested four to five years and at best a year and a half. And no vaccine had ever been developed to prevent a human coronavirus infection. Yet the Americans under the Trump administration's Operation Warp Speed created vaccines in 10 months and with extraordinary high efficacy - Pfizer and Moderna of essentially 95 per cent.
Pandemic winners: Anyone who had reasonable financial security and could work from home or had steady income. This includes many politicians, civil servants and private sector professionals, middle class retirees and those without children, who had no fears of on-and-off schooling and their kids' mental health due to isolation.
Pandemic losers: Working class people in menial and lower paid jobs who still had to work every day, often exposed to the general public and therefore constantly at risk. And people who lost their business or jobs entirely, such as those in the hospitality and service sectors. Many small businesses have closed forever. And of course the loss of more than 3700 Ontario nursing home residents in a holocaust that borders on the criminal.
Safety vs civil rights: Canadian governments have almost entirely followed the orders of public health professionals trading safety over the economy, to the latter's evisceration. As well, civil rights people took for granted a year ago no longer exist – family and social gatherings, attending stores and restaurants, gyms, playing sports, travelling. Who could imagine forced quarantine at airport hotels with no habaes corpus and swarms of police tackling lone protesters carrying anti-lockdown signs, as in Toronto?
---
"We're all in this together" - not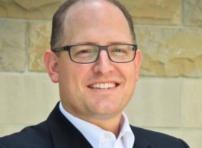 WindsorOntarioNews.com February 12 2021
The City of Windsor has announced it will incur a $38 million deficit as a result of costs (including losses) associated with Covid-19. That's on top of the $56 million deficit last year covered by the province and feds. The city is bringing in a "very lean" budget in the words of Mayor Drew Dilkens (photo) and commendably seeking no tax increase so as not to burden taxpayers having suffered one horrendous year with possibly another year of major sacrifices coming up. The mayor is also hopeful the province and Ottawa will cover the deficit again this year. Okay. But looking ahead, a council report says its likely constraints will continue in the immediate years ahead, necessitating "very difficult decisions" balancing fiscal restraint and municipal services. What happens if the feds and province don't come through? Ontario's current deficit is $38.5 billion, by far the largest in history and the Financial Accountability Office forecasts Ontario will have at least $16 billion in yearly deficits through 2025-26. This says nothing of the federal government's blown away Covid deficit of $340 billion. Dilkens has already warned that if senior governments don't come through, "additional cuts" could take place. Here is one thing the mayor has not considered, nor is it one any municipal – or provincial or federal – politician has ever contemplated, at least not out loud, in an era perhaps demanding it more than any other. The options shouldn't just be between being bailed out by senior governments or imposing possibly severe service cuts. There is a third option: have municipal employees take pay cuts. There are numerous arguments for this. Public sector staff by and large have faced the most job security during the pandemic with salaries and benefits exceeding those in the private sector. Meanwhile the private sector - especially small businesses – has suffered extraordinarily. Secondstreet.org couldn't find a single major city cutting pay for unionized staff. The fact government doesn't even consider staff pay cuts, or that unions or employees themselves don't come forward to offer sacrifices, makes a mockery of the pandemic motto, "we're all in this together."
Photo: City of Windsor
---
It's time for Trudeau to go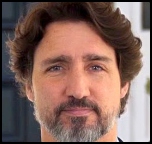 WindsorOntarioNews.com January 29 2021
It's hard to believe Justin Trudeau (and his Liberals) have been in power more than five years. But as the years have gone by – and especially in the last two and like a rolling snowball growing larger in size – Trudeau and his administration have been involved in an ever increasing collection of missteps, transgressions and scandals, some of which alone would have been the death knell for another political leader. Let's take JT's sexism: the allegation of groping by BC reporter Rose Knight 20 years ago, the alleged physical shoving of NDP MP Ruth Ellen Brosseau in the House of Commons. Some argue that Trudeau, our most avowedly feminist PM, has behaved despicably towards fellow women even in his own party. There was the firing of Jody Wilson-Raybould, also an indigenous Canadian, and colleague Jane Philpott, for their dissent in his handling of the SNC-Lavalin affair. There's JT's racism: the revelations of him dressing in blackface at least three times and his admitting likely more. Then there are the major scandals: Aga Khan - Trudeau's conflict of interest by vacationing at the Caribbean home of a private lobbyist; SNC-Lavalin - Trudeau pressured aforementioned Jody Wilson-Raybould, the justice minister and Attorney General, to prevent charges being brought against a major Quebec engineering company; WE Charity - which had Trudeau family connections, for a sole source (not competitive) Covid relief contract to distributed almost $1 billion in summer grants. Beyond the scandals, there is the entire policy direction and tone of this government, which have had a deleterious impact on the country's economy, particularly resources, Canada's biggest industry with almost $500 billion in revenue. This includes the axing of Energy East and Northern Gateway pipelines, a ban on west coast oil tankers, and Bill C-69 making it prohibitively difficult to develop new resources. All told, this is a government that simply doesn't believe in good, well-paying (and tax generating) jobs and has written off perhaps half the country. Finally, there is the Julie Payette Governor General resignation, par for the course for a Trudeau administration which did lackadaisical vetting of a very flawed individual. Oh yes, Canada did not receive any Pfizer Covid-19 vaccines this week and Moderna is cutting back shipments next week, But JT says he has ordered 80 million doses.
---
Federal and provincial governments' deplorable record containing Covid-19
WindsorOntarioNews.com January 11 2021
Here is a list of how Canadian governments – mainly federal and provincial – failed us in the pandemic:
Pre-pandemic:
In February, Ottawa donated 16 tonnes of PPE to China, the source of Covid-19 aka the "Wuhan virus."
In the wake of the SARS pandemic in 2003, Ontario stockpiled PPE such as 55 million N95 masks but let them expire, never replenishing them.
During pandemic:
Ottawa failed to ban international flights, largely from China, early in the year, after the Covid-19 virus was identified in Wuhan. Dozens of flights each week still enter the country from China, not to mention other seriously Covid-infected countries. Also, Ottawa refused to test/require testing of arriving passengers until only last week. Hundreds if not thousands of planes over the past year have carried Covid-19 positive passengers.
Ottawa brags that it bought between 214 and 298 million doses of vaccine yet Canada ranks only eighth among countries in vaccinating citizens. According to Our World in Data, as of Jan. 2 Canada gave .30 dose per 100 people; Israel was first with 12.59, the US 1.28.
Most egregiously, the province failed to learn the lessons of sky-high infection rates that ravaged LTC homes last spring. The result? Higher infection rates now. By Sunday there were 245 LTC outbreaks – more than last spring and 10 having outbreaks of more than 150 residents and staff. Of all Covid deaths 2,928 of 4,856 have occurred in nursing homes. Yet the province passed legislation to make it harder to bring class actions against LTC homes.
The rationale for restrictions on business and school openings, public gatherings and travel, has been to not overburden hospitals with Covid patients. Yet, anticipating a second wave, where were the additional (temporary) hospital resources to meet such demand?
The feds and province have failed miserably in testing. Nine months into the pandemic in December, testing had inexplicably dropped more than 100,000 per week. The country is 48th in the world for testing per one million people, less than half that of the US. Moreover, despite approving and stockpiling tens of thousands of rapid home based antigen tests, Ottawa has not distributed them, pooh-poohing their degree of accuracy compared to the standard PCR test.
---
Pressure on MP to save airport tower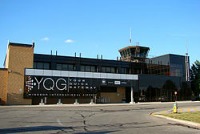 WindsorOntarioNews.com December 7 2020
Keeping the control tower active at Windsor International Airport will be the first major test for newly minted Windsor Tecumseh MP Irek Kusmierczyk. Kusmierczyk jumped from city council to federal politics – after serving just one year on council, leading to some community anger - in 2019. And this fall an unnamed source at city hall derided his weak performance in bringing home the bacon for the city, comparing unfavourably to predecessor Liberals like Dwight Duncan and Sandra Pupatello. Since that time there has been a flurry of announcements (see sidebar editorial Nov 5) by Kusmierczyk and you could be forgiven for thinking a fire had finally been lit under the novice MP. But the control tower will be a critical test. Nav Canada, the private company that operates the country's air traffic control, could eliminate tower staff here as well as at other regional airports under a review as a result of diminishing income because of Covid-19 air travel reductions. Mayor Drew Dilkens, politicians, the business and labour communities have mobilized in a no holds barred fight to save the tower. Ironically, the airport has seen a positive turnaround in traffic in the last 10 years of 300 per cent and multimillion dollar investments in passenger facilities, a new border logistics hub and maintenance hangar. A long-term management plan saw the airport rebranded by its code YQG (Your Quick Getaway) and attracted three airlines (Sunwing, WestJet, Porter). Under the Nav Canada proposal instead of a control tower pilots would receive "advisories" and Dilkens says airline insurance rates could climb making Windsor a less attractive destination. Moreover, Windsor is not a remote airport. We're in a major megalopolis with at least four major and regional airports stateside, creating a relatively busy airspace. A coalition of city interests will definitely help in the tower fight. But critically the government MP, Kusmierczyk, has to step up. We'll see if he has it in him to even approach the statures of people like Duncan and Pupatello.
---
It's 2024, and even a downtown "urban" hospital is rejected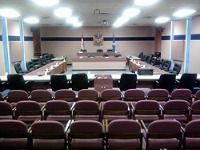 WindsorOntarioNews.com November 18 2020
It's June 2024 and a city council public meeting, lasting 16 hours, again heard from dozens of citizen delegations over the proposed new site for a regional aka "mega" hospital. A city core "brownfield" site was chosen after the former "beanfield" site near the airport was rejected by the courts after successful opposition from a citizens group that had opposed urban "sprawl." This old central city industrial site was applauded by these people because it would bolster inner city redevelopment and be more accessible to city (though not county) users. This resulted in the elongated hospital planning process having had to be rebooted, costing additional millions of dollars and delaying new health care facilities even after the tsunami of Covid-19 back in 2020-21 gave more urgency to a new hospital. (The province still hasn't committed any funds.) Now, with the new site chosen, the city had to rightly hear from the broad citizenry about this new very urban hospital. Surprisingly, many were not happy. Some disliked the fact the hospital would be built on an old industrial site, doubting the efficacy of environmental cleanup and wondering if old chemical residue could still seep up and harm the most vulnerable patients. And though Covid was pretty much a thing of the past old fears lingered, with nearby residents concerned about catching viruses from the sick. Surprisingly, some neighbours complained about the height of the hospital, saying it would create shadows over their yards, they would lose privacy, and the building would block their views of sunsets and downtown Detroit. And yes, they said, property values would decline. Others worried that the hospital would generate more traffic and cause street gridlock in their once peaceful areas. Not to mention the wailing of ambulance sirens at all hours of the day and night. Proponents had lauded the fact the new hospital was on three transit routes but most Windsorites still don't take the bus. Even medical personnel were unhappy. The commute to the old beanfield site may have been slightly longer (for some) but having to navigate the tangle of Windsor's downtown streets – especially with an expansion of red-light cameras – would make their journeys hellish. Finally, there was apoplexy over Windsor's perennial problem, where were people going to park?
---
Everyone has the right to protest
WindsorOntarioNews.com October 29 2020
Thank goodness at least someone respects the right to protest – and that would be Windsor Police. "Everyone has the lawful right to assemble for the purpose of peaceful protest," said Windsor Police spokesman Sgt. Steve Betteridge, in regard to last's Sunday protest – the latest in a series - of about 200 who were demonstrating against Covid-19 lockdowns, mask-wearing and other restrictions. You wouldn't know that from the virtually unanimous comments of online trolls who demanded the protesters be fined, incarcerated or even physically punished. ("They should be arrested and interred...Arrest the idiots...a crime against humanity...The police should have pushed them all in the river.") Betteridge was making a distinction between the general rights of citizens to protest and current Covid-19 restrictions against social gatherings of more than 25 people. The same could be said of Black Lives Matter supporters earlier in the summer who turned out – some also not wearing masks and not social distancing – in the wake of the George Floyd death. Canada is supposed to be a land of freedom and free speech, a point lost on those would rather snuff out points of view they don't agree with. And admittedly, to many, perhaps most people - the Covid-19 lockdown protesters are out there and pushing the envelope. And some of their comments are outright ludicrous. "People will say it's conspiracy theory but look how many of those conspiracy theories are now true in the news," said one. "The testing alone is way more dangerous than COVID," said another. But they also raise legitimate concerns. Why is mask-wearing mandatory now and wasn't during the earlier part of the pandemic when no one knew what this virus was about and hospitalizations and death rates soared? Why is a sledgehammer approach taken to all businesses when Covid outbreaks tend to originate in only certain sectors (LTC homes, migrant worker housing)? As protest leader Currie Soulliere said, why are continuing shutdowns taking place "over what we believe is amounting to a far less deadly virus than we were initially told?"
Photo: Questioning Covid in Windsor-Essex (Facebook)
---
Stop treating Ontarians like children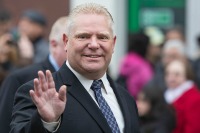 WindsorOntarioNews.com October 16 2020
Perhaps it's simply in Ontario's old Presbyterian DNA to be ever so cautious, as witness the very incremental approach to liberalization of liquor laws and more recent approval of cannabis outlets. A big contrast to Alberta, the most commercially liberal province in Canada when it comes to both. It's the same with Covid-19. Ontario takes a more heavy-handed approach and treats the population like children. This is most noticeable in the past week's clampdown on new higher Covid regions likeToronto, Ottawa and Peel, which were forced back into "modified" Stage 2 with indoor dining, cinema and gym attendance banned. And not because there have been any cases related to indoor dining and cinemas (gyms are another matter – witness the 60-plus cases from a Hamilton cycle gym, though ironically that gym is not in one of the new Stage 2 areas). And the decision was a major turnaround by Premier Doug Ford, who had a week earlier said he was highly reluctant to close small businesses without overwhelming case-related evidence. "I can't make a willy-nilly decision and just say I'm closing everything down and ruin thousands of lives," he said. Then health officials released the newer elevated numbers – without reference to sources – and the premier capitulated. Restaurants cried foul as did the Cineplex theatre chain. Contrast this with Alberta, which has also seen a major Covid case increase. Said Alberta Premier Jason Kenney: "If we come back with another wave of restrictions that affect tens of thousands of businesses and shut them down indefinitely, and if people think that's what the next year might look like, I really fear what the economic, social, mental and emotional health impacts of that will be." Instead, Kenney's taking a "lighter approach" and focusing on "personal responsibility." What a concept! Ontario's PC government motto is "Open for Business." Hardly. Seven months into the epidemic Ontario should be micromanaging the crisis, not jeopardizing a wide swath of the economy already a victim of the first wave shutdown, perhaps jeopardizing permanently the incomes and jobs of tens of thousands of people.
Electing the best for Windsor's Ward 7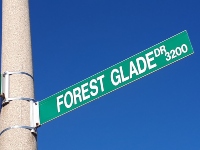 WindsorOntarioNews.com Sept. 29 2020
Let's get a couple of matters out of the way first when it comes to the Oct. 5, Ward 7 byelection (representing the far east side including Forest Glade and East Riverside). The first is that any candidate who doesn't live in the ward should not even be considered by voters. These candidates are: Howard Weeks, Igor Dzaic, Ernie Lamont and Farah El-Hajj. All said they'd move to the ward if elected, which might bring skepticism. It also takes gall to run in an area you have no skin in the game in and smacks of opportunism. The second is why this byelection is happening at all. It's because former city councillor Irek Kusmierczyk abandoned the ward to run in last year's federal election, winning as Liberal MP for Windsor-Tecumseh. He jumped to federal politics only one year after being re-elected in the ward with almost 70 per cent of the vote. Voters trusted him, despite his having earlier run for federal office, so perhaps the joke is on them. In any case, there should be a law preventing this kind of transgression or the candidate himself pays for the entire $120,000 byelection. A cynic might also wonder if a motivator for jumping from lowly municipal politics to the federal scene was compensation: a city councillor makes about $40,000 a year for both council and council committee work, whereas a federal MP's base salary is $172,700. Of the remaining Ward 7 byelection candidates, many have widespread community service. WON.com's top picks are Angelo Marignani, long-time resident who has run five times for the seat. He knows the ward like the back of his hand and while an employee of Integram has long run a business in the city's core, Milk Coffee Bar, so has business acumen galore, meaning he might be a good steward of the city's - and taxpayers' - money. Albert Saba, running a second time, also has a deep grasp of ward issues. Though not a businessman he teaches business and marketing at St. Clair College. Voters might also consider long time Catholic board trustee and chair Barb Holland, who has obvious political experience and a private sector background – she runs a benefits firm with her husband. The fact she's a long-time political animal, however, may give some voters pause. Others with real world business backgrounds and community involvement are Greg Lemay and Jeewen Gill. But overall WON.com likes Mariqnani best.
The virus panic that could have been
WindsorOntarioNews.com Sept. 17 2020
We're all tired of the more than six months of varying degrees of lockdown, and wanting, often frustratingly, to get back to our pre-pandemic normal lives. Yes, it continues to be hard to face government restrictions on everything from social gatherings to wearing masks, the curtailed travel, and the simple freedom to shop where we want and ultimately live as we desire. But imagine what could have been. When the pandemic took hold in March there was indeed reason to be extremely fearful. We had no idea what this new or "novel" virus was about and how it affected or infected people. The initial models of illness and death, which have flamed the panic and fear even to this day, were wildly off. The UK's Imperial College predicted Canada to have a minimum 50,000 to more than 320,000 deaths; tragic as it is, the current number is just below 9200. But just imagine. Had those models stood up, even fractionally, much worse could have happened. For example, supply lines - the essential glue that has held the country together over the last half year – could have broken down. Grocery stores could have been emptied. Other necessities – from gasoline to hydro to home heating fuel, could have been undermined by the loss of workers due to illness and death. Essential services like police and fire may have collapsed. Could you imagine a world if people didn't have access to basic food and necessities? There would have been food riots. With no police there would have been an escalation in crime and violence, aided by the loss of essential goods and services as people robbed each other in a battle of all against all. So, while our current lives may have an aura of dystopic science fiction and authoritarian control – mitigated by government support programs and home-based technological amusements to bide our shut-in time - it is nothing to an almost complete meltdown of society, something we can count our lucky stars did not happen.
Photo: Chapman University
Take action to protect our heritage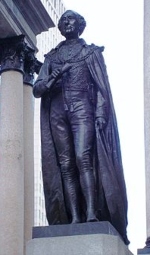 WindsorOntarioNews.com August 31 2020
It's time for civic authorities to take a preventive approach to guarding the historic symbols of this country. The beheading of the Sir John A. Macdonald statue – a stately partly-enclosed monument (left) in Montreal's most prominent downtown square – over the weekend by a small group (200) of protesters – while police stood by and did nothing, is a disgrace. Of course, it's not the first time Macdonald statues have been disfigured. Red paint has been thrown on them at Queen's Park and near Waterloo and in Kingston. The City of Victoria removed its statue from city hall grounds. All of a sudden, in the wake of Black Lives Matter protests in the United States and copycat ones in Canada, Canada's first prime minister and essentially founder of this country – the equivalent of America's George Washington – has astonishingly been denounced and vanquished. The charge: that he harbored anti-Indigenous sentiment which resulted in "genocide." Of course, that is one side of the story. The other is that he was a great unifier of political and regional factions to create one of the greatest countries – and democracies - in the world. Moreover, the 19th century was far different from today – to find perfection in a society that was far more discriminatory than today's would be an impossible standard of purification. And MacDonald was also surprisingly progressive in extending suffrage to some First Nations and women. It's bad enough that symbols that exist to unite the country are being vandalized – in the same way the Communist Chinese and the Taliban destroyed historical statuary to erase history and create their brave new worlds - but even worse that authorities do nothing. These statues – and others of historical importance that could be at risk – must now be protected physically, or with guards stationed 24-hours or by hi-tech surveillance. But all the security in the world won't work unless there is enforcement, as there clearly wasn't in Montreal. Bottom line: it's time to take action to prevent our history from being defaced and removed by self-appointed censorious and dictatorial mobs.
Photo: Wikipedia
Build streetcar Beacon, save the view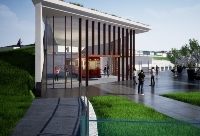 WindsorOntarioNews.com July 31 2020
There is ongoing vocal opposition to the city's ambitions west side riverfront Celestial Beacon – the third of five which will mark certain critical points or landmarks along the six kilometre riverfront park system. The Beacon will house one of the city's first streetcars, which is being restored, a part of Windsor's transportation heritage. While some of the complaints are typically age-old Windsor fuddy duddyism that is opposed to anything new and novel – and one knows the riverfront could use some pizzazz – there's one point the critics are correct on. That's that the project will obscure the riverfront view from street level. Mayor Drew Dilkens has a yen for perhaps overly ambitious projects like his proposed wide pedestrian tunnel connecting downtown to the riverfront, about which lately we've heard nothing, and the city's controversial Bright Lights Windsor Jackson Park Christmas lights fest, which has been installed and indeed has captured the public's imagination. But on the streetcar Celestial Beacon's sightline, Dilkens has been wrong. The mayor has suggested the streetcar pavilion won't impede the view from street level. But he didn't say it directly. On the city's project website, he states, "With the Peace Beacon at the foot of Ouellette Avenue, we've shown how our riverfront amenities can be improved without impacting our fantastic view." But a video and architectural rendering (above) of the streetcar Beacon – not the original Peace Beacon that he's talking about – clearly shows the opposite. It shows that about one fourth the Beacon's footprint – the roof over historical No. 351 streetcar – is in fact well above street level at Riverside Drive. Say it ain't so, Drew! So, build the beacon at the foot of Askin Ave. – which would have some parking, an attractive outdoor patio yet a rather drab restroom and concession building - but redesign the roof lines. And then (maybe more) people will be happy.
Image: City of Windsor
Authorities abandoned most vulnerable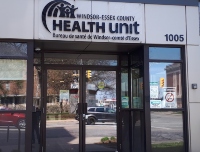 WindsorOntarioNews.com July 14 2020
The local response to the Covid-19 crisis, at least in part, mirrors the national and even international response. But we have another response that is uniquely our own. First, our public health officials, like those Canada-wide and in places like various American state governments, totally missed that cohort of the population most at risk - and indeed the death numbers prove it – for infection from the coronavirus. These are residents of long-term care homes. In Windsor-Essex, of the 68 people who have died from the virus, 49 have been in nursing homes. In Ontario, 63.5 per cent of deaths have been among long term care residents. In the United States more than one in four deaths have been nursing home patients. While public health officials daily have instructed and even hectored the general population about the importance of social distancing, washing hands and now wearing face masks – and the citizenry largely dutifully obeying – nowhere near the resources were put into fighting the vastly more critical situation of nursing home infections. Authorities can't plead ignorance about the novelty of the disease. That's because long term care deaths began escalating wildly well after emergency and lockdown measures took place in mid-March. While Windsor-Essex, like other jurisdictions, abdicated their responsibility to our elderly, this region also has been singular in neglecting another large group – migrant workers. Deaths have been few - so far only two – but case numbers have skyrocketed among foreign farm workers to more than 800. Again, this should have been predictable. It became evident within a couple of months of the virus outbreak that confined environments are petri dishes for infection. Yet no one did anything to prevent migrant worker outbreaks, their crowded bunkhouse living conditions well known. So, while authorities focused ad nauseum on the general population those most vulnerable were left abandoned.
Find solution to re-open Windsor-Essex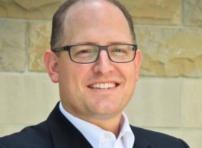 WindsorOntarioNews.com June 22 2020
Wow. That was fast. Looks like the big shots in the Big Smoke applied mucho pressure on the Doug Ford government to get the province's major metropolitan area, the GTA, open again. That's after only a week since the GTA and Peel Region – pretty much the same areas – along with Windsor-Essex, were forced to stay in Stage 1 lockdown under coronavirus emergency protocols. With bars and restaurants, malls, nail salons and barber shops open in regions just outside Toronto, Torontonians were jumping up and down asking why they – the world class city, after all – had to still resemble a sleepy village with virtually empty streets. But Windsor-Essex, that's a different story. Today the premier regretted Windsor-Essex will have the dubious distinction of being the only region in Ontario still locked in the first stage. And why? Because of the recent skyrocketing number of migrant worker Covid-19 cases and deaths. How long will we be locked down as cases continue to emerge and there are systemic problems with testing the migrant population? For various reasons these workers are not getting tested, whether they don't want to because they fear testing positive and losing their jobs or income or employers are putting pressure not to take tests. Regardless, everyone else in the community has to pay. And, with Mexico no longer suspending flights for more workers to travel to the region as the summer agricultural season progresses and harvest to come, can we expect more Covid-19 cases for whatever reason – poorly ventilated bunkhouses, cramped working conditions? Also, if the workers are isolating 14 days after arriving from Mexico, how exactly are they getting the virus? That question has not been answered. With harvest season stretching into early fall, Windsor-Essex could remain locked down two or three months more. There has to be a solution. The province could bifurcate the region with certain towns – sorry, Leamington and Kingsville – still on lockdown but the rest of the area reopens. Or as Windsor Mayor Drew Dilkens (photo) said, testing should be a condition of employment.
Photo: City of Windsor
Praise Detroit for suppressing violence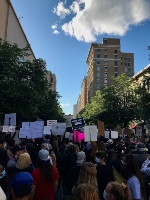 WindsorOntarioNews.com June 5 2020
The City of Detroit should be congratulated for generally keeping the lid on violence during the past week's demonstrations over the death by Minneapolis police of George Floyd, an incident of supreme police brutality that defies explanation. Unfortunately, genuine peaceful protests around the United States have been hijacked by agitators and domestic terrorists, with widespread vandalism including major structural fires, looting and physical altercations, with numerous scenes of assailants attacking storekeepers, bystanders and even shooting police. But such has not been the case in Detroit which may seem surprising given the city's historically high crime rates, social dislocation, and its notoriety of having previously been the epicenter of one of the worst urban riots in American history in 1967 when 43 people died over five days. But, in a true coming together – unlike most other major cities where demonstrations have devolved into rioting over the past week – Detroit police, the mayor's office and community activists including hometown rappers have teamed up to effectively keep the lid on tempers. Yes, there was some violence as debris was thrown at police last weekend and police returned fire with tear gas and rubber bullets. Dozens were arrested with more arrests Tuesday for breaking curfew. But the city could have seen much more widespread violence. Hopefully cool heads will continue to prevail and Detroiters will join together to continue peacefully protesting Floyd's horrific killing. But to cause destruction in an already socially and economically fragile city – one arguably that never really recovered from the 1967 riot - could undo the incremental work to build Detroit back up, the last thing the city needs.
Photo: Wikipedia
Let's hope the megahospital challenge is finally thrown out
WindsorOntarioNews.com May 19 2020
We can only hope Superior Court Justice Gregory Verbeem throws out Citizens for an Accountable Megahospital Planning Process (CAMPP)'s continuing efforts to thwart a new regional hospital as it seeks to appeal its earlier defeat at the Local Planning Appeals Tribunal. That body disagreed that a decision to locate the megahospital on the edge of the city violated zoning and the city's official plan. During the Covid-19 crisis it almost beggars belief that CAMPP would continue with its attempts to block a new hospital – now needed more than ever – and require an entirely new planning process to find, in their opinion, a better location. CAMPP is an urban and city-centric organization that takes offence that the new hospital will not be in Windsor's urban core, despite an exhaustive evaluation process, overseen by a fairness advisor, that ruled out almost 20 sites in favor of the one on County Rd. 42 just past (or, in another direction, across from) Windsor's airport, an area long zoned for urban development. That site, according to hospital planners, is accessible to 70 per cent of patients within 12 km (a 10 min drive) and at 60 acres has enough room for future growth. CAMPP's continued persistence is ironic given the Covid-19 crisis. It wants a new hospital in a dense area of the city when density might be a major contributing factor to contracting Covid-19. Yes, halting sprawl might make sense in certain circumstances and in certain cities. Windsor, unlike Toronto, is not one of them. Windsor is relatively compact and easy to move around in. Moreover, CAMPP displays its selfishness by not looking at the fact the hospital will be closer to the vast majority of its patients including more than 180,000 county residents, almost the same number as reside in Windsor. CAMPP's ongoing campaign might make better sense if it was protesting some other development – like a university campus, factory or shopping outlet. But it's particularly galling given that it's protesting an institution that will support health care for generations to come. The current pandemic only underlines that fact.
It's time for public sector employees to share the pain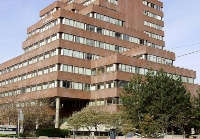 WindsorOntarioNews.com April 29 2020
By April 23, more than seven million people had applied to the federal government's Canada Emergency Response Benefit (CERB), which is paying $2000 a month for up to four months, as result of the massive unemployment, at least temporarily, due to business closures caused by Covid-19. The Canadian Federation of Independent Business (CFIB) suggests that one-third of businesses might end up closing because of the health pandemic. From auto plants to airlines, hotels to restaurants (800,000 jobs), transportation services to retailers, millions of people have been flung out of work, either to collect CERB or a wage top up from the newly announced Canada Emergency Wage Subside (CEWS) - which will pay employers to top up laid off staff's wages to 75 per cent for a maximum of 12 weeks – or regular unemployment insurance. Some may get nothing at all. And most have families, mortgages and debt. The Covid-19 epidemic has hit employers hard. But it has also hit the private sector disproportionately. Yes, some government workers – especially those at the municipal level – have been laid off. But wide flanks of provincial and federal government employees, to say nothing of those in Crown agencies or public education, continue to draw pay cheques. This also goes for politicians, who make far more than the average Canadian. We've heard a lot from a whole host of people, not least government leaders, about sacrifice and "we're all in this together." So, it behooves them, as well as the vast number of public servants, to help share the pain. There should be an immediate – and temporary - cut in these people's wages or salaries. It could be tailored to salary level and local cost of living. But cuts there must be – whether 10, 20, 30 per cent or more. This would not only show a sort of coming together for the greater good and in sympathy with people most hurt by the health disruption. But it could also help compensate for the massive deficits being created by government programs to aid the massively new unemployed.
Photo: Wikipedia
Let us now denounce these new coronavirus social personality types
WindsorOntarioNews.com April 17 2020
The Covid-19 crisis has revealed three types of odious social personalities. They are the Covidiots - people like March Spring Breakers who persisted in frolicking in close quarters on beaches, lunatics who want to showboat by taking videos of themselves licking store products and subway grab bars, or the woman who deliberately coughed on the Detroit bus driver who later died from the coronavirus. On the flip side there is the Social Scold. This is the person who is carrying out his own form of vigilante justice. You might be walking down the street and this self-styled cop in front of you turns around and shouts, "You're too close!" despite the fact you're 10 ft. or more away. Or the scold in the grocery store who shouts because you're not using the correct one-way aisle despite the fact there are no markings to do so. The third type of noxious personality is the Petty Tyrant. This description fits people who are public officials, such as health and bylaw enforcement officers and the police. There's the example of a City of Ottawa police officer fining a man $880 – ouch, when so many people have lost income – for walking his dog. Or of drones in the UK admonishing people from hiking in remote areas. Or tales of cops simply shouting at people not to talk to one another on the street or from one driveway to another, social distancing be damned. And, closer to home, the Town of Leamington's proposal – shot down, thankfully – of restricting seating inside automobiles to distances of two metres, a feat hard to imagine. While many people appear to have come together to support one another during the Covid-19 crisis this epidemic seems to have also brought out the nastiness in others.
Modern theories undermined by virus
WindsorOntarioNews.com March 27 2020
The COVID-19 crisis has exposed many modern political and social trends for making a population vulnerable. Let's go down the list. Urbanists, and WON.com counts itself among them, have long lauded the idea of density and vibrant city cores and downtown areas. Who wouldn't like to be a mini New York or Chicago? By the same token suburban areas, with more space and privacy and indeed natural exposure, have been disparaged. Yet residents in high density areas can be particularly vulnerable to contagion simply because they are packed closer together. This might be why New York leads the United States in an astounding number of coronavirus cases. Second, reusable products versus single use. Various coffee chains have now stopped accepting customers' reusable mugs in favor of often frowned upon disposable cups. The chains are concerned about germs on the reusables. The same argument might be made for reusable grocery bags. Honestly, in this panic, wouldn't most people prefer their groceries in fresh single use plastics? Public transit vs automobiles. Because of COVID-19, throughout North America, transit use has dropped precipitously because of fear of close personal contact on buses and subways. Yet the much-maligned automobile offers privacy and secluded protection from unhealthy strangers. Globalization and borders. In recent years there have been increasing calls for open borders in a one-world philosophy that sees human beings, regardless of nationalities, being free to roam the world at will. Yet with the coronavirus scare borders – even in legal non-border regions like Europe's Schengen zone – are going up again to protect nations' health. Finally, workers. Long taken for granted if not disrespected by professional and cultural elites, working class men and women such as nurses, cashiers, truck drivers, janitors, and utility employees have fast become the true heroes of this pandemic, keeping life-sustaining institutions, stores and supply lines running.