---
Windsor Ontario News / Comment
Modern theories undermined by virus
WindsorOntarioNews.com March 27 2020
The COVID-19 crisis has exposed many modern political and social trends for making a population vulnerable. Let's go down the list. Urbanists, and WON.com counts itself among them, have long lauded the idea of density and vibrant city cores and downtown areas. Who wouldn't like to be a mini New York or Chicago? By the same token suburban areas, with more space and privacy and indeed natural exposure, have been disparaged. Yet residents in high density areas can be particularly vulnerable to contagion simply because they are packed closer together. This might be why New York leads the United States in an astounding number of coronavirus cases. Second, reusable products versus single use. Various coffee chains have now stopped accepting customers' reusable mugs in favor of often frowned upon disposable cups. The chains are concerned about germs on the reusables. The same argument might be made for reusable grocery bags. Honestly, in this panic, wouldn't most people prefer their groceries in fresh single use plastics? Public transit vs automobiles. Because of COVID-19, throughout North America, transit use has dropped precipitously because of fear of close personal contact on buses and subways. Yet the much-maligned automobile offers privacy and secluded protection from unhealthy strangers. Globalization and borders. In recent years there have been increasing calls for open borders in a one-world philosophy that sees human beings, regardless of nationalities, being free to roam the world at will. Yet with the coronavirus scare borders – even in legal non-border regions like Europe's Schengen zone – are going up again to protect nations' health. Finally, workers. Long taken for granted if not disrespected by professional and cultural elites, working class men and women such as nurses, cashiers, truck drivers, janitors, and utility employees have fast become the true heroes of this pandemic, keeping life-sustaining institutions, stores and supply lines running.
Teachers must get real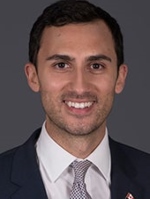 WindsorOntarioNews.com March 9 2020
The series of rotating strikes and work to rule by Ontario teachers has now cancelled a wonderful young people's music festival attended by 2,000 students that was revived only a couple of years ago. "There was no choice," the MusicFest Windsor organizer reportedly said. "It was going to be our biggest ever. It's sad." No kidding. It's also sad that students and their parents have been inconvienced in so many other ways over the last four months of job action including withdrawal on occasion of full day work. Even the John McGivney Children's Centre, which provides special needs kids services like post-traumatic care, speech and physiotherapy, has had to shut down several days. Of course, the teachers say their action is not to hurt kids but that ultimately students will benefit from their strikes. How does the government's insistence on a one per cent wage increase (less than inflation) hurt students? Ontario teachers have among the highest pay of any teachers in Canada and make an average $90,469, compared to the average Ontario wage of $62,700. Okay, perhaps disgruntled teachers might not be as cheerful in the classroom but professionals suck it up. Ontario's PC government came to office (a majority government) on a prime mandate to control spending after the previous government's horrendous money management. The teachers may be on firmer ground with their argument on class size. But will having one more student in high school classes collapse pedagogy as we know it? Talk to people of previous generations who lived happily with more than 30 students per class compared to a proposed 23 (down from an earlier 28). Wait until those kids get to university and college and are submerged in sometimes huge lecture halls. And it's amazing that teachers, who pride themselves on their modernity, would reject even partial e-learning, unless of course it's a threat to their jobs. After all, their students are phone and internet-addicted (as are teachers) and so much learning now takes place online; the unions sound like absolute Luddites.
Photo: Ont. Ed Minister Stephen Lecce
A pitiful helpless giant
WindsorOntarioNews.com Feb 16 2020
The rail and other blockades across the country over the past week and a half must be brought to an immediate halt. Anarchy has descended and peoples' livelihoods, health and the very functioning of Canada is in the balance. The blockades, in support of five hereditary elders of the Wet'suwet'en First Nation in British Columbia who opposed the already approved - and otherwise publically well- supported - Coastal Gaslink Pipeline, are illegal, and the police must respect court orders and move to clear the tracks and make necessary arrests. The protests are obviously undemocratic because they reject the decisions of numerous elected BC Indigenous band councils who have supported the pipeline and associated LNG terminal because it will bring thousands of jobs and prosperity to their communities. These Indigenous elders have not been democratically elected. But it's the response from authorities that's most troubling. Politicians have been sitting on their hands and passing the buck as to who is responsible to take action while mouthing platitudes, like Justin Trudeau, calling for "dialogue." What is there to dialogue? Do you dialogue with bank robbers? Meanwhile the police, with exception of RCMP in British Columbia, have been impotent and even embarrassing. Such was the case last week with two meek OPP officers at the Tyendinaga rail crossing near Belleville who brought protesters an offering of maple syrup! The thugs of course rejected this. Meanwhile, the nation-wide protest has sparked wider support from non-Indigeneous groups using this for numerous pet causes, such as ShutDownCanada and the Red Braid Alliance for Decolonial Socialism (a mouthful!) whose goal is to "abolish colonialism, imperialism, and capitalism." Politicians must start talking tough and police must so their jobs. Otherwise these kind of undemocratic protests can continue to paralyze the country over any kind of issue some group doesn't like. Finally, peaceful, good people of all stripes, must stand up against the bullies and mobs. The future of our livelihoods, health and very existence as a country is at stake.
Image: Wikipedia
Questions about new A'burg HS site
WindsorOntarioNews.com Jan 31 2020
There are several problems with the plans for the new combined General Amherst – Western high school in Amherstburg. They go beyond the most recent questions raised by town councillor Don McArthur over essential school infrastructure – an auto shop, extra gym, even lockers and bleachers - not initially included in the capital budget. The one-story school plan, unveiled this month, was applauded by town and board officials but there have been complaints about its lackluster design. The roughly $25 million building was approved three years ago. But its location is puzzling. It will take up 15 acres in the town's very busy Centennial Park. Town officials have praised the site as being "central" in the community but it's actually on the outskirts of the urban part of the town. By contrast, the present General Amherst is in the core of town, indeed the largest institution in the town's heart. Moreover, the town sold the school board the land for $2.4 million. The acreage eliminated a major recreation area within the town, used by thousands of kids – many younger than high school students - over the decades. These include a swimming pool, tennis court, running track and four baseball diamonds. Citing consultations, town council has said the public was more than okay with the approved location. But minor baseball and swimming officials have voiced frustration with alternative arrangements, which include having kids travel dozens of kilometers outside the town to parks in River Canard, McGregor and Malden Centre. The Libro Centre – the town's major arena and rec complex and ironically an original possible high school site – is the closest alternative but it is still located more than 3 km from the centre of the town. Kids who've for decades walked to Centennial Park will now have to seek alternative transportation along a dangerous highway. The other question is what will happen to the current, and arguably, beloved existing General Amherst. Three years have passed since the new school was approved and there is no further information about the building's, or site's, future. One could easily envision the new high school opening in the next few years and the old building remaining vacant - and for years to come - a huge black hole in what had been a dynamic part of the community.
---
Re-elect mayor Drew Dilkens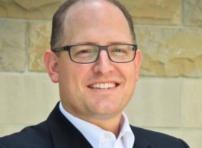 WindsorOntarioNews.com Sept. 26 2018
The municipal elections are still more than three weeks away. And there is still much time to add to candidates' platforms and debate the issues. But, short of some massive mistake or scandalous revelation by or about incumbent Windsor Mayor Drew Dilkens, there's no question he deserves to be re-elected. Dilkens has followed a middle of the road approach to good government. He has reduced the city's debt substantially from $104 million to $78 million following on the earlier initiative of his predecessor Eddie Francis, has launched major spending on needed infrastructure with a $644 million capital budget overt five years and almost $125 million including enhanced spending this year, has responded to the mainly east side flooding crises with stepped up efforts to rebuild Windsor's antiquated infrastructure to the tune of almost $90 million. He continues to fight for downtown re-development by backing efforts to put post-secondary institutions downtown including a law school and backs tax subsidization for new private investment, which appears to be working. There are a few quibbles. Perhaps he's too focused on sports tourism at the expense of the arts and his obsession with the Riverside tunnel project doesn't seem to make sense. His critics blast his aquatic centre overruns and closing the Pelissier St. parking garage's empty storefronts. To which one might reply: what was their solution for the decades-long undeveloped blocks that were the centre of downtown? And why, at the eleventh hour, shore up dilapidated retail spaces that had been unused for years and competed unfairly with the private sector? As for Dilkens's most credible opponent, Matt Marchand, Marchand is a nice guy. But his stumbling out of the gate declaring his candidacy and resultingly losing his job as head hire at the chamber of commerce should be telling for anyone concerned about personal judgement. As well, his coalition of (somewhat strange) bedfellows business and labor should raise caution. Would special interests have precedence over average people's concerns? Finally, as Dilkens has raised, Marchand is tainted by the Canderel development of the 1990s. As right-hand man to then mayor Mike Hurst, he was part of an administration that saw the wiping out of one of the oldest and most historic blocks in the city. Anyone concerned about urban renewal, infilling, and building a denser urban environment should take pause.
Sandwich Towne: let's see plans first
WindsorOntarioNews.com August 7 2018
Two proposed developments for Olde Sandwich Towne are being met with outright rejection, long before plans have been shown and a more rational analysis of what the developments could bring to the area, Windsor's most historic but economically stagnant and among least prosperous. In the first, a Toronto developer wants to build three buildings housing 340 students in the main intersection of Sandwich and Mill. Some properties including well-known local businesses like Wally's Baits and the Barrel House would apparently be saved though the developer now owns them. And developer Matt Zhao of UCRez Property Management vows to respect the historic nature of the neighbourhood. That might be doubtful given the sterile block-like multi-storey buildings being proposed. Zhao pointed to St. Catharines Lofts, which doesn't provide assurance; it has the look of gussied-up public housing. Moreover, his proposal boasts several stores on site, which Zhao says would bring a grocery and bank to the area. But the Lofts has onsite Subway, a coffee house and bakery, market and pizza outlets, which could take business away from a struggling commercial area. On the plus side, the development could provide an economic boost, with hundreds of students eating, drinking and shopping in a reborn Sandwich……The second project is the city's proposed redevelopment of a park-like private property at Mill and Russell streets, which is being expropriated from a Michigan owner, who recently had it for sale. Again, local community activists are dead set against, having not at all seen what the city is proposing. An always optimistic Mayor Dilkens says the redevelopment will be "far better" than the passive land that now exists. A big question is what the local port authority will do with its share, part of a proposed land swap. The mayor vows no industrial use but the port authority hasn't been the most open agency. But rather than jumping to conclusions, especially when projects have the potential to help transform and give a huge boost to a neighbourhood, let's see the exact plans.
Bridge groundbreaking really for show
WindsorOntarioNews.com July 19 2018
The "advance construction" groundbreaking that took place in Detroit on Tuesday had a cast of thousands, or at least seemed to. At least a few hundred people – mainly VIPs like politicians, bureaucrats, business reps, and dozens of media - showed up for the dirt-throwing exercise in the community of Delray, smack dab in the footprint where the Detroit Port of Entry for the new Gordie Howe International Bridge will be located. But the event was more for show than anything else, to prove to a skeptical Michigan population that the bridge is really getting built after all. How else to account for bigwigs like the Michigan governor, Canadian infrastructure minister and US Ambassador to Canada, being on scene, and therefore giving the appearance this was the launch of major bridge construction. In reality all it was was marking the start of early or preliminary works on the Detroit side. Work on the Detroit footprint, after all, has long lagged work on the Windsor side due to the much drawn out process of land acquisition. Now that virtually all the land has been acquired and most demolitions completed, advance construction work, such as geotechnical exploration and test piles, can begin. This kind of work was begun in Windsor years ago yet there was no grand ceremony. Rather than this groundbreaking event the real news this month was the announcement in Windsor July 5 naming the consortium that will build the bridge, Bridging North America. But that took place on the Canadian side, in a small meeting room, despite some VIP and media presence. It didn't lend itself to the kind of photo ops that an outside groundbreaking ceremony surrounded by major construction equipment did. So, let's keep things in perspective. The start of early construction on the Detroit side is to be applauded. But, as government officials have pointed out, major construction activity will only get underway in late September or early October, after financial close with the consortium takes place.
Dump cliches; how candidates could really transform Windsor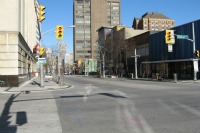 WindsorOntarioNews.com June 29 2018
What is it about Windsor that electoral candidates offer such insipid platforms? First, Matt Marchand, the former CEO of the chamber of commerce, made his grand announcement he's running for mayor by pretty much spouting every cliché in the book. He's "uniquely qualified" and can "bring people together." Then he dragged out such Windsor tropes as downtown redevelopment (how long have we been working on that?), spending on roads, sewers and soggy basements (despite already record spending). Then we have candidate for Ward 10, Jim Morrison, who wants spending on infrastructure, "safe walkable neighbourhoods" (how unsafe and unwalkable now?), cycling, R & D and economic development (over which the city has little control). Bold striking proposals these are not, despite, in his case, Marchand's slogan. Instead, WON.com offers proposals which could really help transform the city.
- Instead of continually pouring big money into a lacklustre downtown, put it into thriving neighborhood BIAs.
- Market Windsor as a tourist-transportation hub. Detroiters for years flocked here for train travel; not anymore. And it's often cheaper to fly out of Windsor airport than Detroit's Metro.
- Market Windsor generally; Americans love us but they hardly know our restaurants, parks, festivals, area wineries.
- Speaking of which, let's have wine-tasting bars from county wineries in the downtown, generating a whole new tourist market and synergies.
- Let the private sector transform downtown – we're already seeing evidence – by converting century old buildings into lofts, apartments and condos; and market the walkable downtown with its fantastic riverfront and scenic views not found anywhere else.
- Increase transit links to county municipalities to generate development, not just with conventional buses, but subsidized Uber (like Innisfil, Ont.), or small passenger vans.
- Let the BIAs become neighborhood hubs to support festivals, including street closings for rock, jazz, classical and fringe.
- Let's make our riverfront more fun, like creating an urban beach (see Toronto's Sugar Beach).
- Market Windsor not just to retirees but to millennials, with walkable streets, older neighborhoods, great existing downtown bones (empty buildings and all), and access to Detroit.
- Stop wasting money on little used bike infrastructure. Think unconventionally such as Paul Borrelli's (whom Morrison is running against and, no, this isn't a Borrelli endorsement) much maligned proposal to allow sidewalk riding, an idea being considered no less than by cities like Montreal and Saskatoon.
- To attract industry, promote the hell out of the new Herb Gray Parkway and coming Gordie Howe bridge. Windsor does little to advertise its incredible border location.