---


ARTS & ENTERTAINMENT 
---
Discover art - virtually - around DT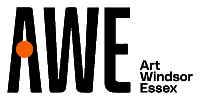 WindsorOntarioNews.com May 2 2022
Next time you're downtown why not whip out your phone, walk around, and discover a little art. Art Windsor Essex, the new name of the Art Galley of Windsor, has launched the Against the Current app. There are eight locations, from the bus station to the riverfront, where you can link virtually to reproductions of paintings that are in the art gallery collection. When someone arrives at the location (directions provided) they'll see a QR code to see a pop up as well as info about the art. For example, "Champion Innovation" at the Riverfront Trail. "Seth Arca Whipple's The City of Windsor (1890) shows off an expert technical approach to marine art oil painting." The app also provides the historical context – for example, the painting used to be displayed in steamship offices across the country. And there's a mini game: recreate the painting through a drag and drop option. There's another piece of art at the downtown bus terminal, Even Penny's 3-D sculpture made of facial features from the artist's memory. "The sculpture dares to question identity, reality and…life itself," the app says. Other art works are at the DT Farmers Market, St. Clair College Centre for the Arts, Francois Baby House, Windsor Public Library, UW School of Creative Arts and Capitol Theatre. Artists represented are Emily Carr, Seth Arca Whipple, Prudence Heward, Evan Penny, James Kerr-Lawson, Mary Hiester Reid, Norval Morrisseau and Lawren Stewart Harris. Says spokesperson Petra Nyhuis, the app lists artists' "accomplishments, how they challenged the status quo, or how they influenced art and thought in their time." Downtown offers free public Wi-Fi. You can also collect unique "milestones" tied to the artists' legacy and be invited to the museum "for one last surprise." With four of eight stations completed you get a 50 per cent museum discount.
---
Windsor Jewish Film Festival is back in the seats for first time since 2019
WindsorOntarioNews.com April 22 2022
Emmy-winning Ed Asner stars in the Tiger Within, the film that kicks off the Windsor Jewish Film Festival, the first time the festival has been held in-person since 2019. As previous years, the festival takes place at Cineplex Devonshire Mall. Tickets are available only in person and sales start 30 minutes before screenings. The festival runs Monday April 25 to Thursday April 28 with usual afternoon and evening showtimes. Admission is $12 cash only. Tiger Within, set in LA, tells the story of an unlikely friendship between a Holocaust survivor and a cynical homeless teen. Asner stars in his last performance. It screens Monday 8 pm. Tuesday will see Love It Was Not, which tells the story of the transport of Jewish women and girls from Slovakia to the Auschwitz concentration camp and a secret relationship between one and a SS officer. Neighbours is set in Iraqi Kurdistan and focuses on the one Jewish family among a hostile Baathist regime. Berenshtein is the personal reflection of a Soviet army officer, a Jew, who discovered the Nazis' secret V2 rocket factory during WW II. On Wednesday it's Kiss Me Kosher, a rom-com described as "hilarious and heart-breaking" about an Israeli and German woman about to marry. That's followed by Betrayed, about the fate of a Jewish family in Oslo when the Nazis occupied Norway. Next is A Starry Sky Above the Roman Ghetto, a unique Jewish area in Rome now frequented by tourists but has a dark history. On Thursday One More Story, a drama comedy based on an Israeli bestseller, about the sometimes hilarious nature of dating and finding love. Valiant Hearts is based on the rescue of six Jewish children in France, hidden, in all places, among Louvre Museum artworks. Finally, Here We Are, an Israeli film, closes the festival, a drama exploring the relationship between a father an autistic son in his 20s, a festival crowd pleaser winning numerous audience awards. For more go to www.jewishwindsor.org
---
Serving up Detroit-themed artwork
WindsorOntarioNews.com March 3 2022 
Want to buy some Detroit-themed memorabilia? The Detroit Institute of Arts (DIA) is selling Motor City merchandise. The products can be bought in person or online. Some of the art features images of the city itself like the old downtown Hudson's department store and a street map of downtown Detroit (image). There are also cork boards of the north and south walls of the DIA's famed "Detroit Industry" murals by Mexican artists Diego Rivera. Besides cork boards there's aluminum art available on the store's website. Made by local artists and exclusively for the DIA, the designs merge colorful graffiti patterns with historic imagery and are ready to hang in your home, office or wherever you choose. Another image is of the old Michigan Central railway station, which can be seen from the Ambassador Bridge and is now being restored by the Ford Motor Company. It's not the first time the DIA museum shop has worked with local artists, says the museum's retail merchandise analyst Gina Thomas. "We like to work with as many local makers and artists as possible, as it aligns with our mission at the DIA," she says. "We frequently collaborate with local companies to produce one-of-a-kind, high-quality products, often representing the city of Detroit." Thomas says the museum solicits ideas from the artist community or sometimes ideas are pitched to the museum shop. "There is a good push and pull, sometimes the vendors offer great ideas which we refine before creating a final product, and sometimes we have an idea that our vendors work to expertly execute - both result in producing unique high-quality products that reflect our city and institution." Meanwhile, each of the aluminum panels as well as the Detroit Map Cork Board "were all designed in collaboration with our local partner-vendor using original graphic designs created in house," added Jennifer Borthwick, E-commerce and Specialty Sales Coordinator. "As for these unique designs themselves they were all uniquely created."
Image: DIA
---
A Windsor book of Covid memories
WindsorOntarioNews.com February 16 2022
Got a memory about how the Covid-19 pandemic affected you? Museum Windsor wants to hear. The museum, which runs the Francois Baby Hoouse and Chimczuk Museum, is asking people to fill out their thoughts on pages of a Covid Memory Book. "It is our goal to assemble a COVID-19 artifact, photo, document and journal collection for use in future exhibitions or research," museum curator Madelyn Della Valle says. There is no date for an exhibition. But the museum will soon be displaying a community quilt. It was made by the Windsor Essex Sewing Force. It honours and recognizes all those "who played a part in getting masks on faces and caps on heads." This was at the beginning of the pandemic when Windsor Regional Hospital asked the public if they could supply cloth masks. It was a response to a major shortage of PPE. As for the full Covid exhibit, including the memory books, that will have to wait "until we are definitively through the pandemic," Della Valle said. This will also provide a chance "to let the future historical interpretation mature." People can submit their memories when they come to the museum. Or they can print out the pages and submit their written thoughts or simply provide their thoughts via email. The website is https://www.citywindsor.ca/residents/Culture/Windsors-Community-Museum/Documents/MW-WPL%20COVID-19%20Journal.pdf. These contributions will become part of the museum's Covid-19 collection.....Meanwhile, for Heritage Week Feb 21 – 27, there will be free admission to the Chimczuk Musuem. There will be scavenger hunts, crafts and a display of objects recently donated to the museum, as well as the chance to write in the  COVID Memory Book. Ongoing exhibits are Navigating Our Way, Maps of Windsor and Essex County, and Bustles and Bows:  Women's Fashion from the Victorian Era through the 1920s. The Francois Baby House will also feature a scavenger hunt and children's crafts. 
---
New honour for woman who singled-handedly restored Mackenzie Hall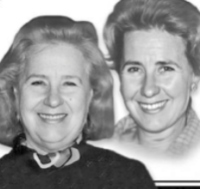 WindsorOntarioNews.com January 20 2022
Evelyn McLean, the person who single-handedly was responsible for one of Windsor's first major historic building restorations, Mackenzie Hall, will be honoured with a corner wall memorial in the famed west side building. McLean, who died in late 2020, also founded Friends of the Court, the civic group which has overseen the stately building since it was renovated and converted to an arts and cultural centre in the early 1980s. "From soliciting funding, hiring an architect, overseeing the reconstruction of the inside of the building and cleaning the outside, and maintaining the integrity of the building, Evelyn was the one in charge," says a letter from the Friends seeking permission for the memorial. The limestone building on Sandwich St. in Olde Sandwich Towne just underwent a $750,000 facelift. Mackenzie Hall was built in 1850s by Alexander Mackenzie, who became Canada's second prime minister. The building also was a county courthouse until 1963 and then became the county's administrative headquarters.  McLean herself was accomplished. She was Dean of Women at the University of Windsor, the city's first heritage planner and author of several booklets and papers on Windsor's oldest buildings. "Evelyn was an extremely talented intelligent person, both in her art as well as in her interest in protecting the built heritage of Windsor and in particular Sandwich,' the Friends' Don Wilson said. The memorial will see a framed memorial of McLean herself, flanked by some of her art pieces. McLean died at age 89 of Covid-19.
---
Famous musicians endorse Windsor sculpture of CKLW's music legend
WindsorOntarioNews.com January 4 2022
Two big names in Canadian showbiz have endorsed a local artist's proposal for a statue honoring former CKLW Big 8 music director Rosalie Trombley. Gordon Lightfoot and Dan Hill wrote in support of local artist Donna Jean Mayne's sculpture of "The Girl with the Golden Ear," which could be located on Windsor's waterfront or in Jackson Park, or even as part of the city's planned Civic Esplanade downtown. Trombley, who died in November, oversaw the famous pop station's musical playlist in the late 1960s and 70s. Her uncanny ability to spot hits sparked or helped the careers of Elton John, Bob Seger, Alice Cooper and Kiss as well as Motown faves like Stevie Wonder and The Four Tops.  The 50,000-watt station punched way above its weight for the community from which it broadcast, its signal heard widely in North America and even beyond, the music station becoming one of the most influential of the era. Said troubadour Gordon Lightfoot, in supporting the sculpture, Trombley "possessed the 'ears' to determine which songs has that 'hit' factor." He said once Trombley picked a song it often was chosen by other radio stations and skyrocketed up the charts. "Personally, I am grateful that Rosalie added/played many of my records in high rotation." Meanwhile composer and singer Dan Hill said he "cannot think" of anyone who is more deserving of such recognition as Trombley. "I personally benefitted immensely when Ms. Trombley, in 1976, added my single 'Growing up (in the shadow of the USA)' to her vaunted playlist." Hill called Trombley a "mentor" for him and "countless gifted Canadian artists." Mayne has also received support from Trombley's family. "Her work is stunning and she is amazingly talented!" Trombley's daughter Diane Lauzon said of the sculptor. The artist had requested $55,760 from the city towards a $155,760 project, fundraising making up the other $100,000. But in an update to the city's public art advisory committee she said that the original bronze sculpture could be done in granite, at "approximately half the cost," adding she can now "fundraise for less money." Mayne says she contacted CKLW and owner Bell Media but has so far received "no response." Excess donations would go to St. Clair College's Music Theatre Performance program.
Image: Donna Jean Mayne
---
Windsor a market "we can count on" for Asian films, Cineplex booker says
WindsorOntarioNews.com Nov 23 2021
You've heard of Bollywood. Now there's Pollywood – the world of Punjabi cinema - and playing at Cineplex's Silver City cinemas. In fact, Punjabi films have been screening there for several years as part of the theatre chain's expanding showcase of Asian films. Besides Punjabi there are of course Bollywood, or Hindi language films, as well as Chinese movies. Why has Windsor been selected to screen such a wide variety of films from Asia? "In a lot of Canada it comes down to just regional immigration," Robert Cousins, Cineplex's VP of Film Buying, says. "Hindi for years has been the main language of our South Asian business. But Punjabi in Canada is the predominant other language." Originally, South Asian films booked in Windsor came from US distributors whose advertising in Detroit "was bleeding over into Windsor and who said, 'why don't we take a date in Windsor.'" Attendance in the succeeding years "has been good," Cousins adds. "Windsor has been one of those markets that we can count on when we open up a big film." In terms of general attendance Asian films, like those of Hollywood, vary in appeal "title by title," he says. "Big titles do extremely well." The market is "very star-driven" and themes are important. "For the longest time we used to do extremely well with romances, and then there were more action movies," Cousins says. Films just don't last a week. "We treat our South Asian business like we treat out Hollywood business, as long as the public comes to watch it, it plays." And the films can be watched by the non-Asian community since they all come with English sub-titles. In fact, some non-Asians have discovered this cinema. "They went to one and they realize these are full blown productions," Cousins says. As well, there are movie styles "that we in North America don't do anymore." Melodrama, for instance. "Whether they be Chinese or Indian or other markets heightened emotion – heightened melodrama – is still a big part of the market." In Windsor Silver City is exclusively the place to watch Asian films. "You want to make sure you can park the films in that theatre" so the audience realizes that's the place to go to see them. 
Recent titles have been romantic comedies Paani Ch Madhaani and Honsla Rakh. And coming this week Warning and Antim: The Final Truth.
---
Drag queens will kick off Chrysler Theatre season with a bling bang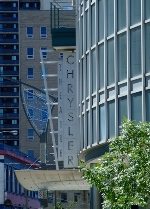 WindsorOntarioNews.com October 14 2021
In what might be a Windsor first, at least on a large scale, the Chrysler Theatre will be bringing in a drag queen show some time in November. Theatre manager Veronica Mancini says she can't disclose the name just yet until details are finalized. But the show will provide a bang to the re-launch of Chrysler programming after the pandemic put programming on ice for the past 19 months. In fact, the theatre had a soft opening of sorts last week with the first of three family fare movies, The Goonies. Almost 100 attended. Ironically, that was the same day the province announced theatres could resume full capacity with masking and vax certificates. Mancini said the Chrysler has 1100 seats. This was the theatre's "slow opening," she said. "The reason we decided to start with the Friday night movies was because of the capacity limits." She couldn't make money on more expensive shows with limited capacities. Upcoming Friday night movies include The Princess Bride, Willy Wonka & The Chocolate Factory and Beetlejuice, with more added in November. Mancini said she has a few clients interested in November and December dates "although we don't have much left for this year." But in January expect dinner shows featuring the BeeGees tribute and Legends of Motown. "We postponed them so many times," Mancini says. On Feb. 12 the Original Whalers (Bob Marley's band) will play the Chrysler and Mancini is hoping for Mini Pop Kids in February. Meanwhile, the St. Clair College musical performance students will be back with their annual Christmas show. "They're very thrilled that they will have a larger capacity audience to see their wonderful annual show," Mancini said. 
Photo: Chrysler Theatre
---
Surround yourself by 'The Kiss'
WindsorOntarioNews.com Sept. 22 2021
 Want to be embraced by a kiss? Or The Kiss? That's the famous art work by Austrian artistic icon Gustav Klimt. A huge "immersive" exhibition of Klimt's work is coming to Toronto Oct. 21. It follows on the current, Immersive van Gogh, located on Toronto's waterfront at 1 Yonge Street. That's the Toronto Star's former printing plant now turned exhibition hall and called Lighthouse Immersive. The wrap around digital exhibit features 500,000 cubic feet of projections, 60,600 frames of video and 90 million pixels on giant screens that surround patrons. Immersive Klimt is created by the very same world-renowned master of digital art, Italy's Massimiliano Siccardi. Klimt's striking works are world-renowned for their "colours, shapes and patterns without inhibition or limitation," the exhibit says. "From the streets of Imperial Vienna to the natural world of water lilies, vibrant blooms and mermaids, to his acclaimed Golden Phase," exemplified by The Kiss, patrons can literally lose themselves in this massive exhibit.  Klimt painted just before World War I in a collective that "celebrated all the colours and vibrancy of their era, embodying their motto 'to every age its art and to every art its freedom.'" Besides the much-celebrated The Kiss patrons will see other famed works like The Tree of Life and Flower Garden, among others. "Provocative, sensual and bold, Klimt's art and subject matter pushed boundaries, exploring the human form in new, expressive ways," the exhibit says. The oversized exhibition might be just the thing given Klimt's comment, "Truth is like fire; to tell the truth means to glow and burn." Lighthouse Immersive was founded in 2019 as the city's first experimental entertainment multiplex, designed to host large scale events of all art forms. 
Photo: Lighthouse Immersive
---
Film lauds the famed Boblo boats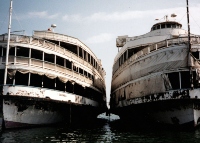 WindsorOntarioNews.com August 24 2021
A new film about the iconic Boblo boats of local lore will debut next month. Boblo Boats: A Detroit Ferry Tale, opens the eighth edition of the Freep Film Festival Sept. 22 at Detroit's Redford Theatre. The debut documentary by Aaron Schillinger and narrated by famed Motown singer Martha Reeves, follows preservationists' efforts to keep the more than century old boats alive. The vessels carried hundreds of people each trip form downtown Detroit to Boblo, a decades old amusement park on Boblo Island opposite Amherstburg. The park closed in 1993. The Redford screening will be the film's world premiere. (There is no indication yet on when the film might screen in Canada.) Freep Film Festival director Steve Byrne told WON.com that generations "love to reminisce about Boblo, and this doc will send them right back to the glory days of the beloved island amusement park." Byrne said that despite the nostalgia the film is "very grounded in the present." It follows the efforts of a "number of dedicated folks who are trying to save the decaying Boblo steamships from the scrapyard." The film shows how a New York-based nonprofit is resurrecting the SS Columbia as a traveling museum on the Hudson River. Meanwhile, the SS Ste. Claire, which has deteriorated further and was consumed by fire three years ago, is nevertheless still the object of restoration. And by "an unlikely band of heroes: a doctor, a psychic and an amusement park fanatic." Said filmmaker Schillinger, "I wanted to pay tribute to those memories while simultaneously peeling back the layers of nostalgia to see what stories or characters might be hiding underneath." Shot primarily in the Detroit area, the doc features interviews, archival footage and photos and stop-motion animation. This is designed to tell the story of Sarah Elizabeth Ray, an African-American who in 1943 was forbidden to ride the SS Columbia and took her segregation battle to the U.S. Supreme Court.  
Photo: Freep Film Festival
---
Art show highlights "Bridge Artists"
WindsorOntarioNews.com August 10 2021
If you look closely you can see artwork on the towers of the Gordie Howe International Bridge. A construction box where crews pour concrete as the towers rise also has Indigenous art on the outside. Those artists are represented in a collaboration at the Art Gallery of Windsor, opening August 12. The tower art was actually recommended by workers on the bridge. "As part of our community benefits plan we integrated art from Indigenous people into the tower forms," Windsor Detroit Bridge Authority spokeswoman Heather Grondin said. "People can actually see that art when you're driving down Sandwich Street or Ojibway Parkway, even from EC Row Expressway. You can see that art already about 15 stories into the air." There is also US-themed art on the American side tower. "Every side has a different design," Grondin said. The AGW's "Bridge Artists" exhibit features drawings (including concept ones for the bridge), paintings and textiles. They are Anishinaabe artists Teresa Altiman and Daisy White of Walpole Island First Nation and Naomi Peters of Caldwell First Nation. One of the artists, Theresa Altiman, told WON.com it was difficult to paint on the tower boxes as they were corrugated metal. "You're trying to do straight lines. It was very difficult to do it on this kind of material," she said. There is a video showing how the work was done. Altiman has also created art along the Herb Gray Parkway's multiuse path, The exhibit is one of three as the AGW reopens since being closed during Covid. The others are "Conversations," a triennial of 16 artists. "They're trying to create different conversations about things that are happening in our community, culture, in the world," gallery director Jennifer Matotek said. The third exhibit is works by Sorel Etrog, who has had a special connection to Windsor. His "King and Queen" adorn Windsor's waterfront. Finally, Catherine Blackburn: New Age Warriors, "contemporary interpretations of traditional forms," rounds out the exhibitions.
---
Stratford has - mostly - all new line-up after the 2020 season cancellation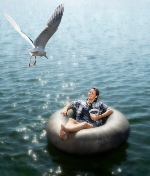 WindsorOntarioNews.com June 29 2021
When this year's Stratford season kicks off in July productions for the most part won't be the same as those scheduled but cancelled last year due to Covid.  "This is an outdoor season with Covid protocols so it is very different from what we could do normally indoors," spokeswoman Ann Swerdfager said. "Typically, we sell about 7,000 tickets per day when our four theatres are open and each play has as many as 32 people in it, plus a huge backstage crew." But that isn't possible as the province, effective tomorrow, moves into Step 2 re-opening with crowd limitations. Consequently, there will be smaller cast sizes - no more than eight performers each play - and smaller crews. "We have a maximum of 600 tickets per day available, three shows a day at each canopy," Swerdfager said. However, two plays from last year were again able to be produced by virtue of their small scale. One, The Rez Sisters, will be performed at the Tom Patterson canopy. And, said Swerdfager, Three Tall Women, "which we've decided to move later in the season" indoors in the reimagined new Tom Patterson Theatre Centre once the province reaches Step 3 re-opening. The 2021 season altogether features five plays: A Midsummer Night's Dream, R+J, Tomson Highway's The Rez Sisters, Edward Albee's Three Tall Women, Serving Elizabeth by Marcia Johnson, and I Am William, with text by Rébecca Déraspe, music by Chloé Lacasse and Benoit Landry, and English translation by Leanna Brodie. There are also five cabarets. Tickets go on sale July 6 for members and those with cancelled 2020 tickets and July 12 for non-members. In a way the festival returns to its roots. Stratford's first season in 1953 held outdoor performances while the first indoor theatre was being built. And that season also didn't begin until July. In years since the festival has started in Spring and run through late fall. 
Photo: Michaela Washburn, The Rez Sisters: Stratford Festival, David Cooper
---
WIFF pop-up weekend film event still possible later this year - Georgie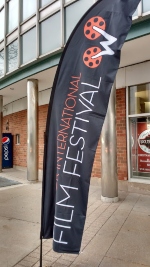 WindsorOntarioNews.com June 11 2021
While the Windsor International Film Festival (WIFF) has cancelled its regular 10-day event again this fall – for the second year in a row – there still may be films in the pipeline for a sort of "pop-up" mini festival later this year or early next. Director Vincent Georgie said once the film distribution system gets back up and running, after major disruption because of Covid, and matters like health and venue availability are nailed down, programmers may schedule several films over a weekend indoors. "As soon as we sort of think, hey, there's some sense of normalcy or whatever we're going to pilot test, yeah, pop up a couple of days with five six movies - and really with only the goal of seeing how people are feeling," he said. The festival announced this week it was cancelling the 10-day event, Canada's largest volunteer run film festival and was in its 15th year in 2019. Georgie told WON.com this was largely due to films not being available from distributors, even this far in advance of the mid-autumn festival. "Speaking to all of our distributors across Canada they're all like, we still don't really have a handle on fall 2021, everything has a question mark on it and we still can't get into any agreements," he said. (165 films were booked in 2019.) There was also the question of venues like the Capitol and Chrysler theatres. These facilities themselves are "unsure what their operational plans will be even when it's legally allowed to go back to sort of normal," he said. As well, the festival's "core" audience are retirees, many of whom buy 10-day passes. This is also the same demographic most at risk for Covid-19 and therefore would likely be "most reticent" to attend, said Georgie. Finally, though more countries are seeing their vaccine numbers increase there are still travel restrictions. That makes it almost impossible to fly in filmmakers which is a major festival cachet. "Filmmakers are really reticent to travel if at all," he said. But don't despair. WIFF, like every other organization, is monitoring the state of health, vaccinations and eased public gathering rules, and could in fact hold some mini event late this year or during the winter. "Could that happen in November or December – absolutely," Georgie said.
 (See also front page story "WIFF riverfront drive-in movie theatre expands and becomes an annual tradition")
---
Top city arts grant goes to Walter Cassidy's 2SLGBTQIA history project 
WindsorOntarioNews.com May 25 2021
The City of Windsor's 2021 first round top arts grant in terms of funding has gone to the  "creation of a document of the 2SLGBTQIA community history in Windsor-Essex." The ask by artist Walter Cassidy was $4,460 and the city's arts fund granted $4000. The project is one of 22 that saw funding totalling almost $47,000 in the first round of city funding this year. A second round of an equal amount will also take place. Forty-nine people or organizations applied asking almost $200,000. Maximum grants are $5,000. The next biggest award this round was $3500 to Austin DiPietro and his Bishop Boys pop album of original music. There were a few $2500 grants. One was to Leslie McCurdy and her What I Know Now project for a performance piece on Black history. The other went to Angelina Ebegbuzie from Our Truth, Our Story for a doc on the city's Afro-Canadian community. Frank Varga received the same amount for a film on "life and community in small towns." One of the more intriguing projects is Donna Jean Mayne's The Golden Ear. She got $2000 to prepare a future "sculptural tribute" to legendary CKLW music director Rosalie Trembley. Abridged Opera Co. got $1500 to perform "a live, socially-distanced performance of Mozart's opera." And Rachel Pieters received $1500 to paint local drag queens for PRIDE Weekend. Those receiving the awards must be from Windsor and must account for their work. This could be such things as keeping a count of patrons who have seen the work, the number of CDs sold or performances given. 
Photo: City of Windsor
---
Ottawa Street is home to two more David Derkatz - 'DERKZ' - murals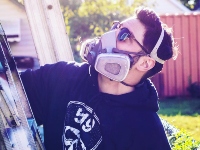 WindsorOntarioNews.com May 13 2021
One of the area's most prolific graffiti artists and muralists, David Derkatz – "DERKZ" – is just finishing up his latest work, a mainly two-toned depiction of the Prohibition era on the side of an Ottawa Street restaurant. The 50 by 20 ft. painting shows several characters gathered in a speakeasy on the side of the Bourbon Tap & Grill. Derkatz calls the commissioned work "elegant, kind of classy" with black and gray tones. The only other colour will be the golden look of the booze in a whisky glass. The prolific artist hasn't kept track of the murals he's painted around the city. "It's up there though",  he says, definitely over 50. After he completes the Bourbon Tap's image, he'll head down the street to the law office of Legal Focus. There, he'll paint a smaller colourful mural commissioned by the Ottawa Street BIA. "There will be blues, magentas, oranges, hints of red and greens - it's a very vibrant mural, very bold," he said. The images are hands portrayed in different perspectives, showing the give and take of human nature. Usually, Derkatz's murals take a week or two to do depending on weather. "We've been getting rained out a lot" lately, he chuckled. Last year Derkatz completed a mammoth mural on the side of the Penalty Box Too restaurant, a tribute to health care workers during the pandemic. Others of his works include one on Maiden Lane downtown – "pink and magenta – an older gentleman is giving a rose to a younger woman." And another on Pitt St. on the side of Panache restaurant. He has several in Ford City. The images are eclectic, from dreamscapes to figures like a boxer or a girl crowned with flowers. The visual effects are striking, whimsical and bold. He uses industrial bucket paint for backgrounds and spray paints the images. Derkatz was born and raised in Windsor. He started as a graffiti artist. "I kind of gained skill using spray paint through that." He dropped out of college. "I wanted to figure out how I could paint murals and I was finding myself skipping class and dropping out of college to go door to door and asking for opportunities to paint free murals so I could get my name out there."
Photo: DERKZ facebook page
---
For first time, Windsor links with Hamilton for Jewish film festival
WindsorOntarioNews.com April 22 2021
In these "interesting times" Windsor's Jewish film festival is hooking up with Hamilton's Jewish festival for a joint film event in early May. Richard Kamen of the Windsor Jewish Federation said the festival will be held virtually on one website May 2- 13. Usually the Windsor Jewish festival, which was supposed to celebrate its 18th year last year, is held in the spring at Devonshire Cineplex. But Covid cancelled it last year and the joint virtual festival is taking place this year. Kamen said Hamilton already had a small three-film festival and it was logical to hook up with Windsor's 10 flick event, as the two Jewish federations had collaborated on other projects. "The films were chosen by Windsor but they were reviewed and approved by Hamilton," he said. A website at eventive.org has been created to buy tickets and passes, watch trailers and "unlock" the films for viewing. (whjff.eventive.org/welcome). "It's basically a one stop shop," Kamen said. There will be 10 films, one released each night at 7 pm except for Friday and Saturday because of the Sabbath. But each film has 48 hours to be unlocked and then another 48 hours to be viewed. "So technically from the moment we release it you technically have 96 hours," he said. The films have been "critically acclaimed" and shown at many festivals, Kamen said. Among them are Fiddler - A Miracle of Miracles, a doc about the Making of Fiddler on the Roof. Shepherd: The Story of a Jewish Dog, is an endearing drama about a boy separated from his dog by the Nazis only to rediscover the beloved animal in a concentration camp. And Love in Suspenders, a romantic comedy about two septuagenarians who fall in love - will their budding relationship survive the scrutiny of their children?
---
Local university students to compete in Detroit's documentary film festival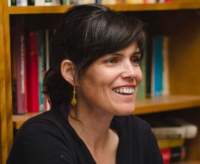 WindsorOntarioNews.com March 30 3021
For the first time UWindsor students will have their films shows in Detroit's preeminent documentary film extravaganza, the Freep Film Festival, this September. The fest has hooked up with several Michigan universities, as well as UWindsor, in the new Real Fresh program to spotlight up and coming filmmakers. Freep executive director Steve Byrne said "we hope to provide a little extra incentive to create their best work."  The eight year old festival specializes in documentary films, often about Detroit and Michigan. Kim Nelson, UWindsor film and media professor (photo), said documentaries can be wide in scope but often focus on local issues. "Documentaries are always about the real world so they just by default tend to be about local issues but they could be about anything," she said. Some of UWindsor student films have been shown in other festivals like Windsor's own international film festival (WIFF). As many as 100 students enroll in UWindsor's film production course in their first year of university though currently there are nine Masters students. It's grad students who are eligible to enter the Freep event. That's how UWindsor got hooked up with the Detroit festival. A Michigan filmmaker with whom Nelson has worked put the festival in touch with her. Three to five films (maximum 35 minutes length) will be nominated per university and a festival jury will choose the best works. Nominated films are eligible for prizes. UWindsor has modern film production studios in the converted armouries building home to the School of Creative Arts. Nelson said she "wouldn't be surprised" if some entries were also screened later this year at WIFF. The Freep event is sponsored by the Detroit Free Press, whose longtime nickname has been "Freep." Nelson herself has made several feature length docs screened at international film festivals. 
Photo: UWindsor
---
Toronto's Union Station history featured in online exhibition
WindsorOntarioNews.com February 22 2021
Many Windsorites have travelled to and through Toronto's iconic Union Station. But how much do we really know about this major landmark that dominates the south end of downtown Toronto, close to Lake Ontario. Until April 12, you can explore online the exhibit Uncovering Union Station, co-produced by the Toronto Railway Museum and University of Toronto Museum Studies department. It examines nine "stories" about the mammoth station that represent epochal events that took place there. The station formally opened in 1927, overseen by Prince Edward of Wales. During World War II the station became a reception area for thousands of "war brides", women who met and married Canadian soldiers overseas. During the war a mammoth painting above the ticket windows depicted the Royal Canadian Air Force (RCAF) in action. There's a brief history of the Red Caps, the porters who assist passengers with luggage and who dated back to the 1900s and the previous station just west of the current Union. "Red Caps were one of the few railway positions that allowed Black Canadians to work within the Middle Class," the exhibit says. Union Station architecturally may seem a massive impenetrable building. But during the 1960s its future was in doubt. A plan was to redevelop the entire site as a major new commercial and residential complex including the CN Tower, which might have been the only part of that plan that went ahead. But land ownership issues and opposition from Torontonians saved the day and the edifice was preserved. Plans were then made to renovate and expand the station to cater to the growing Go Transit commuter network. Begun in 2009 the work was supposed to have been completed by 2015 in time for the Pan American Games. Delays continued and work is now scheduled to wrap up this year. But don't be surprised if the completion date is extended yet again!
Image: Toronto Railway Museum
---
Film shows Sandwich's indelible history as beacon for freed American slaves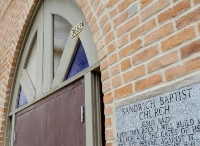 WindsorOntarioNews.com February 3 2021
A recently made documentary showcases just how significant one corner of Windsor's history is. It's Sandwich, home to the First Sandwich Baptist Church and its uniqueness in all of North America as a haven for runaway 19th century American slaves. The documentary, made by the University of Windsor Leddy Library, is called The North was Our Canaan, and is available online. In the film several local residents and experts speak about the church's importance as an historic and continuing beacon to the Black community. Windsor or at that time, Sandwich, was a home to American slaves on the Underground Railroad, a series of routes and shelters that escaped slaves from the US South used to find their way to freedom in Canada. According to local historian Irene Davis the Detroit River with its narrow width and therefore easy crossing took on "legendary" even "mythological" proportions. The church, on Peter St. between Prince and Watkins (the Watkins family itself one of the first Black settlers), was originally built by slaves themselves. Even the bricks to this day are considered sacred. The church was a sanctuary in more ways than one - it hid slaves as there were bounty hunters often on their trail. There is a floor opening where there was a two-foot crawl space for people to hide. The The North was Our Canaan is part of a larger project to document the flight and settlement of former slaves in Canada. It was shot by Anushray Singh. Davis, the historian, is president of the Essex County Black Historical Research Society. The movie's genesis? "Irene (Davis) and I had talked many times about how vital the stories about Windsor's Black history are and how if we pooled our skills and resources, we could build something that could be easily accessed, widely shared and archivally preserved - this film is part of our collective efforts," Heidi Jacobs, Digital Scholarship Librarian with the Leddy Library, told WON.com.
Photo: Leddy Library
---
Pencil in your monthly Date Night!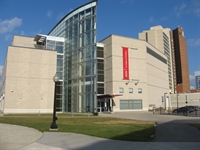 WindsorOntarioNews.com January 21 2021
Date Night did not vanish with Covid-19. The Art Gallery of Windsor has resurrected it – whether you're a singleton, engaged, married or otherwise romantically involved. The first was held in December and another earlier this month. The next takes place just in time for Valentine's Day – Feb. 12. For one hour you can log in virtually to the AGW's website where gallery staffer Derrick Biso will lead you through making art – at home! "The first event was themed around getting cozy and connecting through art online, the second was themed around flowers and bouquets, and this third event is themed around landscapes and nature," Biso said, On Feb. 12 Biso will take you on a tour of some of the museum's famed landscape paintings. "We will find inspiration through works that are in the AGW's collection and make a work of our own of either a landscape in the collection or one that we personally find significant." After the end of the hour-long engagement there will be time to discuss and share points of view. You'll need materials like paper, magazines, newspapers, colored paper, pencils, markers, scissors, glue stick. Oh yes, a good internet connection, mic and camera-enabled and Zoom connection. Register through the AGW.ca. Biso said more virtual date nights are coming in 2021 – every month in fact. Says Biso, "The event is free and is open to individuals, couples, and groups - really anybody wanting to enjoy a virtual date night with the Gallery and one of our team members."
---
Shaw Festival 21 featuring nine plays, may get back to "normal" by summer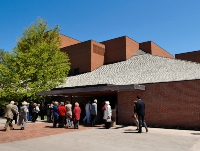 WindsorOntarioNews.com December 17 2020
After numerous concerts this fall, some with live indoor audiences, the Shaw Festival is ready to resume an - almost - full schedule of plays for 2021. A return to "normal" capacity could even take place by summer, fest director Tim Jennings told WON.com. The season doesn't start until May and festival staff are monitoring evolving public health such as hoped for decreases in Covid cases as a result of more widespread vaccinations. The fest will likely continue with "some physical distancing" and increased numbers will be permitted "as vaccine distribution increases." Masks may still be required. For the time being, only 30 per cent of seats per performance are on sale. There will be nine productions, five fewer than what was scheduled last year. Jennings said the Shaw's dozens of fall in-person concert series – outdoors and indoors - was a success. Venues limited audiences to 50 people socially distanced. He said witnessing performances live provided an "almost overwhelming" impact for audiences given the general absence of live arts performances since the Covid pandemic began. For bookings and safety, Jennings said the Shaw has a dynamic seat reservation system to group audiences by individuals, couples and families. "We have created multiple mapping scenarios for seating based on allowable percentages of occupancy and distancing requirements," he said. Seats will be assigned closer to performance dates to coordinate with current health protocols. The festival kicks off with Gypsy May 7. Other productions at the festival's three theatres include Bernard Shaw's The Devil's Disciple, Sherlock Holmes and the Raven's Curse, Desire Under the Elms and A Christmas Carol.
Photo: Shaw Festival
---
Windsor tavern played a big role in Detroit early 1980s punk rock scene
WindsorOntarioNews.com November 30 2020
Windsor filmmaker Otto Buj's new film Dope, Hookers and Pavement is a history of the rather short lived and relatively unknown Detroit punk rock scene, and Windsor's part in it, in the early 1980s. The title refers to the obvious. There was dope, the venue that showcased the hardcore bands was the Freezer Theatre (photo), located in the once notorious Cass Corridor. And the Corridor was equally renowned for its ladies of the night and then some. The film will have its Canadian premiere Jan. 1 online. Buj says that punk scene, important and fascinating as it was, was so short lived it was "mostly mythological." He started the project after discovering a home movie shot by his brother who frequented the club. "It was the only motion picture documentation of the Freezer," Buj said. He put it online and got a lot of feedback from people who attended the club. "I knew there was a story there" about this otherwise "pretty obscure" aspect of Detroit music history. He travelled around North American and interviewed 70 people. Along the way he gathered or photographed posters and fanzines of the period - often raw black and white images so emblematic of the hardcore scene. Buj said Windsor played a large role. "Really what happened in Detroit kind of took shape through what was happening in Windsor at a place called the Coronation Tavern," he said. Buj himself has always been a fan of punk but was a little too young for that "first iteration" and really got involved in the scene in the mid-80s. (The Freezer closed in 1982.) Buj says the film would be of interest beyond music because it depicts a certain slice of Detroit's social history when suburban kids descended on Cass – "a very permissible neighbourhood where you could do anything." And it was a time between the 1967 riot, which marked the start of downtown's slow death, and the city's revitalization in the late 1980s with the reopening of the Fox Theatre. A raw but epochal period indeed. For a preview, go to www.detroithardcoremovie.com.
Photo: Otto Buj
Locally-based theatre chain Imagine now one of the largest in Canada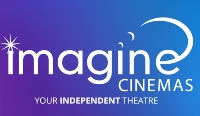 WindsorOntarioNews.com November 11 2020
Windsor-based Imagine Cinemas is now one of the larger theatre chains in Canada with 11 cinemas in Ontario and one in British Columbia. Imagine opened its first cinema – the Lakeshore in Tecumseh – in 2005 and then started spreading its wings, or screens. In 2016 it went on a major expansion. Now the chain has theatres in Alliston, Sudbury, Timmins, London, Toronto, Richmond Hill, even Whistler BC. They have sold two - one in Etobicoke, and one in Ottawa "just before Covid hit," said COO Gina Facca. Imagine bought out the formerly Edmonton based Rainbow Centre Cinemas. This included the Carlton Cinema in Toronto, a noted art house theatre, as well as Market Square across from St. Lawrence Market. "We converted Market Square to all-luxury seating last year," Facca said. In fact, the chain teamed up with Canadian luxury furniture maker Palliser Furniture and helped design a chair for cinemas. Imagine now has converted about 4000 seats. Facca said the expansion has been financed through cash flow and money raised by the majority owners, the locally based Spencer family. Facca said it was always the chain's goal to keep growing. "It was always our plan to get as big as we could," she said. Imagine differentiates itself in the market by offering upscale cinemas economically priced. "We like to brand ourselves as 'cheap luxury' if that makes any sense," she said. Meanwhile, Imagine like all chains has been struggling through Covid with cinemas closed or at limited capacity. In fact, under Windsor-Essex's current Green or Prevent provincial coding, each auditorium can have a maximum of 50 people, probably the most you'd find for any jurisdiction in Canada. Under the next highest code. Orange or Restrict, it's 50 people per entire complex. The top code, Red, means cinemas are closed. Facca admitted attendance has been slim. But the chain surveys customers online following screenings and "98 per cent" say they are comfortable having attended a movie. But the real reason for lack of attendance is offerings. "We haven't had a major release since January," she said. Tickets are purchased online only but concessions are open. Masks must be worn except when eating.
Spiderling's Loyal Loris takes on the nasty Tecumseh pond mosquitoes
WindsorOntarioNews.com October 27 2020
Loyal Loris, the seventh in former local author Winnifred Williams's Spiderling Chronicles is out, with an eighth book slated for Christmas. The soft-covered very colorful books are geared for kids learning to speak first words and form vocabulary. And many of the stories were inspired by a pond in the backyard of the author's former Tecumseh home. Williams, who has split her time between England and Windsor but is now back in the UK, created the books while bringing up her own kids. Her youngest son had "exhibited extreme anxiety" around insects and especially spiders. That began affecting his siblings. So Williams, a technical writer by trade but who wrote creative in her spare time, "invented personalities for all the spiders we met, and eventually gave each spider its own story." These led her to the mythical spiderlings and their tales of adventure. In the latest book, Loyal Loris "leads the garden folk to battle to protect their garden pond when the monstrous mosquitoes buzz into town." The books aren't just fun to read to tots by day or night but they're great to learn from. They're written with a rhythm or rhyming story, which is considered a great way for parents to read and for kids to understand. They teach children the sounds of words, and word families, such as me, be, see, tree, free. The author herself has had a rich background, living in England, continental Europe and then in the US and in Toronto and locally in LaSalle and Tecumseh. She now resides in Derbyshire UK. The previous Spiderling books were named Noisy Norris, Candy Coris, Flying Floris, and Brave Boris. The next two – "hatched when we were finally back in Canada," says Williams – were DIY Doris and Helpful Horace. (All are available on Amazon.) The Tecumseh house pond was "the inspiration" for Loyal Lewis. "And characters Freddie the Frog, Fifi the Firefly, and George the Dragonfly were named after my three children." Finally, the eighth book, Moneybags Morris, inspired by the former millionaire who owned the Williams's large Tecumseh fixer-upper, will be published in December. 
City dinosaur statues had come from iconic US Sinclair Oil Corporation
WindsorOntarioNews.com October 13 2020
Two of the city's riverside sculpture garden's more idiosyncratic sculptures had a little-known commercial background dating to an iconic US gas station chain. One was Dino, a painted fiberglass dinosaur, made in 1932 and which came from the Sinclair Oil Corp., famous for its green dinosaur logo. It wasn't unique but a replica and numerous ones were displayed at the chain's gas stations far and wide. "Collectively, among other dinosaur related materials, they were the central component of a marketing campaign for the Sinclair Oil Corporation in the 1930s," says a city parks committee report earlier this month. The sculpture was located at the west end of Assumption Park. Cute as it may have been the problem was that it was deteriorating, and the city recommended getting rid of it. The paint was "flaking off in large plates" and there is "water ingress along with freeze-thaw cycles will only accelerate the deterioration of the painted finish, the fiberglass form, and the internal metal structure."  Maintenance is "no longer feasible." The second sculpture was Triceratops, thought to be part of "Sinclair's Dinoland" at the 1964-65 New York World's Fair. "While in better condition than Dino, it shows the early stages of the same type of paint instability and delamination with similar water ingress issues and overall degradation," the report stated. The statue was also in Assumption Park. The committee recommended it too be removed from Windsor's public art inventory because of deterioration. The appraisal of both sculptures in 2012 totaled about $15,000.
Photo: Wikipedia
Kids' book explores bi-racial identity
WindsorOntarioNews.com Sept. 11 2020
Jacquelin Ihuwan, a family studies teacher at Riverside high school, one day was at the supermarket with her daughter when another woman came up and asked about adoption. That's because Jacquelin's daughter is of a different skin colour than hers. Jacquelin told the woman, "She's not adopted, she's mine." The woman was puzzled. "I said I gave birth to her," Jacquelin said. The woman gave Jacquelin "the weirdest look" and said she "looks nothing like" her.  Jacqueline is white and her daughter's father is black. As a result of that supermarket incident, Jacquelin began thinking how common it is for people to misunderstand bi-racial children and their families. For example, a child of a black and white couple may have a stronger pigmentation from one parent. Jacquelin also thought about her own kids. They're still quite young but how will they handle situations as they grow older and start mixing with others. Said Jacquelin, "What's going to happen when a little kid starts asking my daughter questions about why she doesn't look exactly like her mom, how is that going to make her feel?" So Jacquelin came up with the idea of a book. The object was to "create a story" that allows parents to explore wider topics "because some parents just don't know where to start and how to talk about matters like skin color and ethnicity." The result is her new 24-page, When I Look in the Mirror. Because the book is in children's format Jacquelin thinks the message will better resonate. "If you make a book that's devoted to children, has got the colorful pictures and it rhymes, it might be a good way to get children's attention but also allow parents to use as a tool to segue into deeper conversations." The storyline is about a little girl who's asked by other kids why she doesn't look like her mom. When she returns home she looks at a family photo and at herself. So, the tagline: "When I look in the mirror you're not who I see; please tell me mommy why don't you look like me?' Each page compares a different feature of mom and dad and ends with that line. At the end of the book the mom explains that ethnicity plays a role and "you're a mix of the two."  While kids can obviously enjoy it,  for parents, the book also discusses self-esteem, family dynamics and different family structures. When I Look in the Mirror has watercolour illustrations by US artist Caroline Zina and is available on Amazon.
Art studio crawl still might happen
WindsorOntarioNews.com August 27 2020
A highly popular local arts studio crawl, cancelled in May due to the coronavirus, could still happen this fall. Only it might be a virtual tour. The tours, which have taken place since 2011 and can feature as many as a couple dozen artists, was to have taken place May 2 and 3. It wasn't a cancellation and the Arts & Cultural Alliance still has been accepting artist registrations. Asked if it could still come off but virtually, alliance executive director Leona MacIntye (pictured) said, "We may still do that" noting Alliance members are "still working on it." The tour used to be held in the fall and was "very popular." The public could print off online maps and then travel from studio to studio – often where there were groups of artists – to meet the artists and check out their craftsmanship. "It could be one location with four artists in it," she said. It's more than just painting and sculpture but jewellers, potters. "Last year we had a chain saw person who did chain saw demonstrations," she said. Meanwhile, the alliance, founded in 2011, still plans on a Spring tour. "That's the fallback position," she said. "We may do both were not sure yet. It's a matter of volunteer resources." The alliance has about 50 members but put off a membership drive this year. It's goal is to strengthen local arts and culture by bringing artists together and building relationships and sponsoring community projects.
Photo: Arts Alliance
Doc captures Detroit rock mag's vibe
WindsorOntarioNews.com August 11 2020
This is the second definitive documentary on what it was like to be in the centre of the rock and roll universe circa late 1960s-early 1970s – that would be the Windsor-Detroit area. It's called CREEM: America's Only Rock 'N' Roll Magazine and documents the rise and fall of a Detroit born publication that rivaled its more famous counterpart, Rolling Stone magazine. But CREEM was a hell of a lot brassier, subversive and politically incorrect - a combination of Mad Magazine, an underground newspaper and a genuine music fan mag. It started out in Detroit's notorious Cass Corridor and saw some of the most famous rock and roll writers pass through its doors – many like Dave Marsh and Lester Bangs who went on to flashier publications – steer the publication in its early days, even if they were at verbal and sometimes physical throats of each other. The magazine was a maelstrom of personalities and attitudes as it wrote about and promoted artists far and wide – from John Lennon to J. Geils, Elton John to T. Rex – but also exposing to the world Detroit rock and roll talent. Performers like the MC 5, The Stooges, SRC, Bob Seger, Alice Cooper and the list goes on. "These original boundary pushing artists (were) indicative of the city and this was a boundary pushing magazine," says Chad Smith of the Red Hot Chili Peppers, some years younger and obviously envious for a scene he just missed. "It was probably then most important for music in the 60s," says Punk mag editor John Holmstrom. CREEM was not only a magazine office but a crash pad and ongoing party venue, booze and drugs of course flowing freely. As editor Dave Marsh reminisces, "We made paradise from the squalor." CREEM continued for 20 years until finally folding in 1989. But the brash, irreverent mood of the magazine – so reflective of the era – lives on in this documentary. What's great about it is that it so captures that era in Detroit, and by osmosis Windsor. In that way it is similar to a documentary,  Radio Revolution: The Rise and Fall of the Big 8, which came out in 2004, and which impeccably sums up the broadcasting vibe of Windsor-based CKLW radio, famed far and wide across North America and which broke some of the biggest artists and songs. Put these two movies together and you'll have a mini film fest of the counter cultural and pop vibes that made this area such an important - indeed iconic – location for rock music of the era.
AGW celebrates front line workers while planning autumn re-opening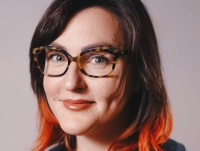 WindsorOntarioNews.com July 8 2020
The Art Gallery of Windsor will be celebrating the efforts of people who have been on the front lines during the Covid-19 crisis. Twelve local artists will be making limited edition artworks available as posters. These will be available for sale as a fundraising initiative next week at soon to be launched  www.agwcares.ca. But the reproductions will be offered free for those actually on the front lines. "AGW staff will be dropping off the posters at the places of work where employees have requested posters,' AGW director Jennifer Matotek (photo) says. This "builds" on other efforts recently while the AGW has remained closed due to Covid-19, she adds. These include the "thank you" sign by artist George Rizok in front of the museum to Takeout Tuesday where AGW gives free memberships to those ordering takeout from selected restaurants downtown. Meanwhile the museum is looking for a fall re-opening after the province allows Windsor-Essex to advance to Stage 3. (The same will likely go for the adjacent Chimczuk Museum, featuring city history, curator Madelyn Della Valle told WON.com.) Matotek says the AGW will open a little later than other provincial museums and "learn from their experiences." Matotek said a survey of members found they didn't want to reopen until autumn. "We expect when we reopen, we'll be looking at requiring masks, Plexiglas, updating cleaning regimens, limiting capacity/entry, and reconfiguring displays and spaces to reduce 'touch' and 'gathering' points among many other steps to keep people safe and healthy." Meanwhile programs continue while the physical building is closed. The public has been asked to "review" AGW art works on AGW's facebook page and mentor with UW professor Catherine Heard. There are also online puzzles featuring AGWs works and "playlists" attuned to current events like Black Lives Matter, Pride month and National Indigenous History Month. 
Photo: Art Gallery of Windsor
Your post-lockdown comfort level? Inquiring festivals want to know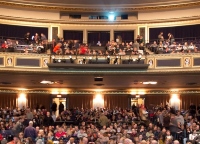 WindsorOntarioNews.com June 18 2020
As more events get postponed because of the coronavirus lockdown longtime annual festivals are starting to put out feelers about how they should proceed in the future. Such is the case with the documentary and Michigan-oriented Freep Film Festival sponsored by the Detroit Free Press. The festival, usually held in April, has already been postponed because of the Covid lockdown. Now organizers are looking at a December event. A survey asks attendees various questions related to their comfort levels. How comfortable are they attending a movie theatre now versus in December? How about social engagements, such as degrees of comfort eating out at a restaurant, or having a drink in a bar. What about watching a sporting event at an outdoor stadium or a concert outdoors versus an indoors. And would people attend if safety protocols were in place such as limiting theatre attendance to one-third or one-half, requiring face masks, or arriving early for "timed, socially distanced entry" and wiping down seats between screenings. Are food concessions important? And what about pre or post film social mixers? Is it worth having film personnel such as producers, directors, cast, at screenings? And, this being the subject of the survey, what about the number of films to be screened?
Photo: Detroit Film Theatre (DIA)

Digital media arts centre alive and well, with virtual student camp this summer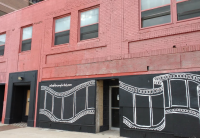 WindsorOntarioNews.com June 2 2020
The Windsor Centre for Film, Digital Media & The Creative Arts is alive and well with a couple of alterations and more announcements to come. Amanda Gellman, the centre's chair and fundraising campaign head, took over the former large red brick Knights of Columbus Hall at 691 Ouellette almost three years ago. The private arts centre is unique and Gellman's goal was to provide arts education and video production studios as well as live entertainment. Since that time one program has continued at the building while another has moved elsewhere. HUB691 at the Ouellette building is an 'accelerator" for students who want to make films and create digital media companies. Meanwhile, what's known as the Media Arts Centre was moved to a "more conducive building for the ages 8 to 30, which is our main target along with those over 55," Gellman said. Some 350 students have gone through the filmmaking camp "and we hired over 50 summer students along the way." With the current Covid restrictions there is no camp this summer but virtual learning is in the works. The two-storey K of C building has a history little known to Windsor residents. There used to be a swimming pool there, being converted to a small theatre, and a bowling alley, converted to music studios and editing suites. Gellman has plans for a live entertainment space including music and stand-up comics. 

This festival is going online, for now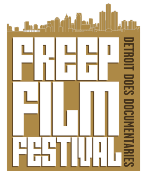 WindsorOntarioNews.com April 21 2020
The Freep Film Festival is going online. The festival was scheduled to run April 22 - 26 but because of the Covid-19 pandemic is being rescheduled to December. Meanwhile, you can watch 12 of the films on line by going to freep.com over the next several days. For example, on April 22 at 1 pm you can watch Palliative + Today was a Good Day – two shorts that examine the lives of health care workers, apropos for the times. For auto enthusiasts, on Friday at 7.30 pm, there's Shelby American: The Carroll Shelby Story. Matt Damon may have played Shelby in the biopic, but this flic tells the "full story of the trailblazing, automotive visionary behind the Ford GT40." On Sunday at 3 pm, you can catch The Life and Times of Rosie the Riveter + The Girl with the Rivet Gun, two films about the heroic female industrial workers who kept American industry humming during World War II. Again, it's part metaphor for today's times. This was to be the festival's seventh edition. Festival organizers apologized for having to postpone the regular theatrical event. "We're so sorry we won't be seeing you at the end of April," organizers said. "The Covid-19 development is particularly distressing for those who believe in the power of film presented in a communal setting, and we certainly do,"  People who purchased a pass will still be able to use it when the festival resumes in the first week of December. Will that event be just as large? "We are confident there will be dozens and dozens of film screenings, along with parties, music, food events and free educational offerings," organizers say. "The festival team is committed to creating the same exciting festival environment you know and love." The festival is sponsored by the Detroit Free Press and focusses on documentaries, many Michigan-centric.


Research to bolster Windsor film festival's community involvement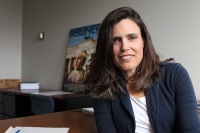 WindsorOntarioNews.com April 7 2020
A research team led by the University of Windsor is exploring ways to expand the Windsor International Film festival's (WIFF) involvement with the community. The data could have implications for other film festivals around the country, including Toronto's famous one. University of Windsor film professor Kim Nelson leads a team of five, including WIFF's managing director Hayden Freker and researchers from Nova Scotia's St. Francis Xavier University and the Toronto film festival itself. The research spins out from WIFF 365, a year-round program of film screenings. That's different from the festival itself which takes places each autumn. (No word yet on whether the coronavirus pandemic may influence this year's dates Oct. 30 – Nov. 8.) "We want to assess WIFF's current outreach program and use the results to develop short-term strategies and a long-term vision for sustaining community interest year-round," Nelson said in a news story on the university's website. She said that while the festival itself has been wildly successful – with 42,000 tickets sold last year – "the challenge in replicating that popularity in the intervening weeks of the year." She called this a "fascinating research problem." Nelson is also a WIFF board member. She said the research will examine what local people "want out" of WIFF. This includes extending the reach into various community sectors and "how to generate their interest in screenings." The COVID-19 crisis has eliminated the possibility of doing "exit interviews" with people who attend the monthly screenings. That will have to be delayed or done electronically, Nelson said. But other research, such as examining WIFF's archives (it's been running 15 years, this year would make its 16th edition), is proceeding. Besides hopefully increasing monthly WIFF attendance the researchers will publish online so that other festivals can use the data for their own outreach. The research is being funded with almost $25,000 from the Social Sciences and Humanities Research Council, $3000 from WIFF itself and $2000 in in-kind support from the university's School of Creative Arts.
Photo: U of Windsor