Windsor Ontario News is Windsor and Essex County's online newspaper
Follow WindsorOntarioNews.com on
____________________________________________________________________
Note from publisher
It's hard for me to write this after building and maintaining this website for almost nine years. But the truth is I've run out of time to continue WindsorOntarioNews.com. There's a couple of reasons. I travel extensively and when I'm not travelling – and sometimes when I am – I'm freelancing professionally. For example, there has not been one day since the end of September when I've had a chance to post a story on this website. WindsorOntarioNews.com has been many things for me since I created it in October 2009: the chance to break stories other media don't have, coming up with innovative approaches to presenting news (i.e., News Backgrounder and Noted and filed), giving independent opinion – a dying tradition, it would seem, among the mainstream press - and presenting a visually attractive online product. I'm proud to say that virtually all content on this site was original and the small percentage that wasn't were fresh takes on topics that hadn't been reported/discussed locally. There's always a possibility of me returning with a news product in another online format, perhaps not as sprawling as this one. But until such time, I thank those readers who have found WindsorOntarioNews.com a credible local journalistic alternative. Meanwhile my film reviews can still be found at companion website/blog Windsor Detroit Film. – Ron Stang, publisher, Nov. 9/18
_____________________________________________________________________
Canadian input into remake of major Michigan battlefield
WindsorOntarioNews.com Sept. 12 2018
A multimillion-dollar remake of a US historic site across the Detroit River just south of Amherstburg will have Canadian input, and many more Canadian artifacts.
The 10-year expansion of the River Raisin National Battlefield – considered the greatest battle of the War of 1812 – is aimed to increase the site's profile to the level of the Civil War battlefield, Gettysburg.
Windsor has a new retail entranceway - Division Road
WindsorOntarioNews.com July 26 2018
Windsor's Division Road is evolving into a new major retail entranceway.
And it leads to the city's traditional hub of retail, Devonshire Mall.
Several years ago, Rock Developments created Windsor Commons on Sydney Avenue immediately south of Devonshire.
And now the company's latest development is the Shoppes at Union Square, immediately south of Windsor Commons on Division Rd. but tied together through common entrances sand parking lots.
Lawsuits, Customs booths, winner & losers from Gordie Howe bridge announcement
WindsorOntarioNews.com July 9 2018
You know who the group is that was chosen to build the new Gordie Howe International Bridge.
But here are several interesting facts about the new bridge, construction of which is expected to – finally – get underway in early fall.
• The preferred proponent, Bridging North America, seemed to have the best creds for the project, which will be the longest cable-stayed bridge in North America. That's because various companies in the consortium are currently building Montreal's new Champlain Bridge, two bridges in New York State, the Toronto Eglinton Crosstown LRT and a new Montreal rapid transit system. They've also completed work on the eastern span of the San Francisco-Oakland bridge, damaged in an earthquake.
Denied Pelissier garage, fitness studio rebounds spectacularly
WindsorOntarioNews.com May 22 2018
Luis Mendez has bounced back – big time.
The owner of True Fitness, the man who originally wanted to open a fitness studio in what was former retail space in the Pelissier Street parking garage, is doing quite fine – and in a new downtown location – thank you very much.
Mendez had sought to move into the garage space, which was long vacant and which the City of Windsor over the past year finally closed to convert back to its original parking use.
Andy Warhol exhibit coming to Windsor June thru September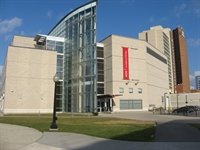 WindsorOntarioNews.com May 14 2018
For the first time Windsor will play host to almost 30 pieces of art by famed pop artist Andy Warhol.
The exhibition runs June 2 – Sept. 30 at the Art Gallery of Windsor.
Art gallery curator Jaclyn Meloche travelled to The Andy Warhol Museum in Pittsburgh to obtain the art, which will be shown at the AGW and no other museums outside of their Pittsburgh home base.
Jewish film festival to expand
WindsorOntarioNews.com May 1 2018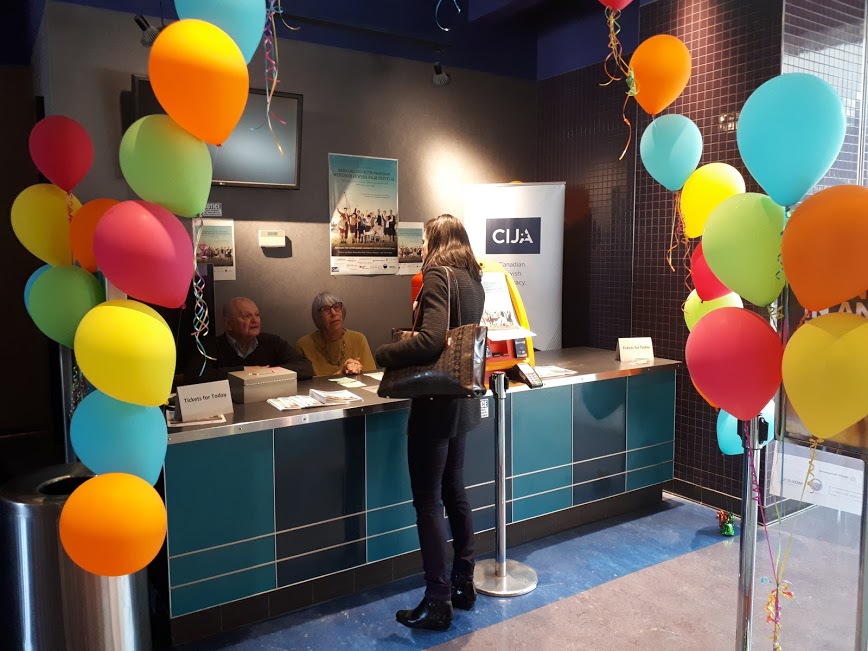 The Windsor Jewish Film Festival will be expanding into the educational realm though details at the moment remain slim.
"Stay turned," Windsor Jewish Community Centre executive director Jay Katz said towards the end of last week's film festival, which drew increased numbers and an increasingly diverse audience.
"We've received some funding for educational programming," Katz said.
Windsor is barely a thought in Amazon HQ2 pitch video
WindsorOntarioNews.com October 27 2017
Windsor and Detroit made a joint submission to Amazon to be the home of its second world headquarters but you'd never know that from the video submitted to the retail behemoth.
The 3.35-minute video Move Here Move the World has plenty of fast-paced, slick images of the Motor City.
But it's almost exclusively about the Motor City across the river, not Canada's motor city.
Rescue memorial uninstalled years after it was created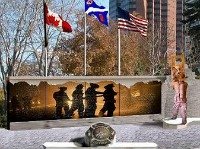 WindsorOntarioNews.com Sept. 22 2017
The Windsor Detroit Firefighters Memorial, which would be one of the largest and perhaps most poignant memorials on the riverfront, remains on hold five years after it was sculpted.
Part of it is on display at the Children's Safety Village in Forest Glade.
More parking spaces, transit hub, coming to Ouellette Ave.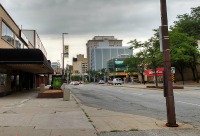 WindsorOntarioNews.com August 31 2017
More parking spaces are coming to downtown Windsor.
And, in what might seem a departure from some urban thinking that calls for less cars and more people on downtown streets, the City of Windsor is doing the opposite.
With a new Ouellette Avenue streetscaping project that got underway this week and will last until fall of 2018, more parking spaces will be installed where there is no parking now.
Live streaming of meetings (still) coming to city hall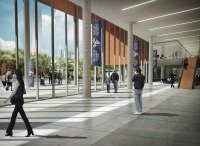 WindsorOntarioNews.com August 15 2017
Live streaming of city council meetings is coming to city hall, eventually.
The city clerk's office is in the process of converting its paper documentation to electronic files as part of a major project to have city hall go mainly paperless.
As part of this plan the city has every intention of making available city council meetings to people who don't have cable TV or access to Cogeco Cable 11, which for decades has covered council deliberations live.
BIA still short almost $10K from FOI request fundraising goal
WindsorOntarioNews.com July 26 2017
The Downtown Windsor BIA has so far raised just over $4000 in the seven weeks since it launched its campaign to raise money for a city Freedom of Information request.
The BIA's GoFundMe campaign's target is $13,700 and to date $4,066 has been raised, a difference of $9,634.
And virtually all the 51 donations were made a month ago, according to the website.
Another piece of County Rd 50 winery bike trail falls into place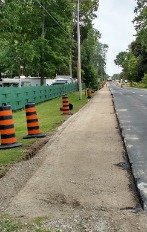 WindsorOntarioNews.com July 4 2017
Another piece of the bicycle wine route along County Rd. 50 has been completed, but there are still several stages to go before full completion likely in a couple of years.
Last week a segment between Colchester and Oxley, on the highway's south side, was finished.
And work is progressing this summer going in the opposite direction, west from the urban part of Kingsville.
County tourism officials have long been hoping that the narrow and picturesque road will turn into a cycling tourism destination.
More parking, more marketing, for city's international airport
WindsorOntarioNews.com May 23 2017
Windsor International Airport is expanding its parking lot to make room for more people who are discovering the easy-to-access, low cost terminal.
The long-term lot, which currently has 600 spaces, will be expanded initially by 66 spaces and eventually to as large as 765 spaces, all within the same foot print.
City spends almost $400,000 on public notices in local daily
WindsorOntarioNews.com May 2 2017
The City of Windsor pays big bucks to The Windsor Star to publish its municipal ads and notices.
Amounts may vary from year to year, according to city media relations officer Jason Moore, but the number of ads "remain pretty constant."
In 2016, the city paid out a total of $388,415.16 to Windsor's only daily newspaper.
Complaints of mould in home owned by non-profit agency
WindsorOntarioNews.com April 13 2017
An Essex family says they have met with no success in getting their landlord to remove a serious mould problem in the non-profit housing unit where they have lived for more than a year.
The landlord is Essex Non-Profit Homes Inc., which is often mistaken as being a municipal agency but is not.
Allison Deneau (pictured with family above), who suffers serious allergies, has had to abandon the home with her three children because the mould is so severe.
Local utilities to reconnect fewer than 50 delinquent customers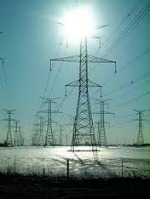 WindsorOntarioNews.com February 24 2017
The two major local electricity utilities have disconnected less than 100 residential customers in recent months for non-payment of bills, a practice that is being outlawed with passage of provincial legislation this week.
EnWin, which serves Windsor customers, had 39 customers without service at the time of the law's passage Wednesday.
Essex Powerlines, which serves four major county municipalities, disconnected 22 customers over November, December and January, five of which remained off the grid as of today.
Cashing in on downtown students with new housing
WindsorOntarioNews.com January 26 2017
Toronto developer Henry Tam has a plan to cash in on the growing post-secondary campuses downtown – apartments for students.
He's in the process of converting two buildings and likely a third that will bring more than a couple of dozen apartments on to the market.
They're located either right across the street or within a block of University of Windsor downtown campus buildings, including the social work school, and the new combined music and visual arts school.
No dance clubs except in the downtown, city plan says
WindsorOntarioNews.com January 6 2017
If you want to open a dance club anywhere in the city other than downtown you need to get special permission.
That's because the City of Windsor mandates that entertainment lounges, another term for dance clubs, can only be located along Ouellette Ave. between Riverside Dr. and Wyandotte St.
Balraj Jhawar, who co-owns Gourmet Emporium on Wyandotte St. E. with his wife Chantal Jhawar, found out the hard way.
Authorities making plans to distribute anti-radiation pills
WindsorOntarioNews.com Dec 23 2016
The provincial government is working on a plan to distribute potassium iodide (KI) pills to people living close to Michigan's Fermi II nuclear reactor, particularly residents of Amherstburg.
"There's no definite time for distribution right now," David Jensen, spokesman for the Ministry of Health and Long-Term Care, said.
"The ministry is working with the Office of the Fire Marshall and Emergency Management on the plan for making the packages available for the public."
Walker Power Building sold
WindsorOntarioNews.com Dec 7 2016
An iconic building along Windsor's riverfront and in trendy Walkerville has finally been sold.
The Hiram Walker Power Building, once the home of numerous artist studios, could become something like that once again, as local purchasers closed the deal for the $895,000 property in November.
Fees dropping at WFCU Centre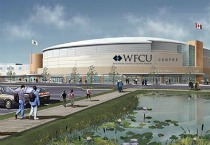 WindsorOntarioNews.com October 20 2016
The prices of online and over the phone tickets for the WFCU Centre are coming down.
Ticket purchases had been turned off by the handling fees to purchase tickets to Spits games and other events, according to a report from arena manager Ray Mensour.
From murals to sculpture, city artist winning critical acclaim
WindsorOntarioNews.com Sept. 28 2016
It might be called artistic flexibility or simply great talent.
The woman who for years oversaw the city's high profile public murals project has switched to sculpture and, almost from the start, is having her pieces accepted throughout North America.
Her latest installation is at Grand Rapids, Michigan's famous ArtPrize, the world's biggest public art exhibition featuring thousands of works from artists around the world.
Have downtown campuses had desired urban renewal impact?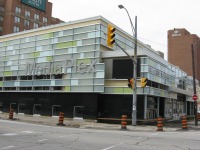 WindsorOntarioNews.com Sept. 8 2016
It has been almost 10 years since the city's post secondary institutions began decentralizing into downtown Windsor as a way to boost city centre renewal.
But sometimes it may be hard for an observer to see just how much the effort has borne fruit.
University moving ahead with major new campus building
WindsorOntarioNews.com August 10 2016
The University of Windsor is moving ahead on what it hopes will be a major new campus building which will also be part of the renovation of the 1960s-era Essex Hall (left), which houses science and engineering studies.
The university has called for "prequalification" submissions from contractors for what it's calling its new Science Research Innovation Facility.
Prominent developer turns thumbs down on Power building
WindsorOntarioNews.com July 6 2016
A prominent city developer has pulled out of a plan to purchase the venerable Hiram Walker Power Building at Devonshire Road and Riverside Drive.
Peter Valente, president of Valente Development Corp., said there was "too much uncertainty" over development of the site, which has long remained vacant after a period when artists used the building for studios.
Ont.'s largest credit union exits DT for Howard - EC Row axis
WindsorOntarioNews.com June 23 2016
A major financial institution is decamping from the downtown.
The province's largest credit union is moving its sole local branch from the city core to the EC Row Expressway/Howard Avenue, Devonshire Mall/Roundhouse Centre commercial axis.
Meridian credit union, with headquarters in St. Catharines and which has more than 250,000 members and $13 billion under management, will be moving into a higher profile but slightly smaller branch in a newly built commercial pad at the Roundhouse Centre July 25.
Paul Martin Building restorer worked on Parliament buildings
WindsorOntarioNews.com May 16 2016
The same company that has worked on Ottawa's Parliament buildings and Toronto's Old City Hall got the contact to repair the venerable Paul Martin Building in downtown Windsor.
Scarborough-based Colonial Restoration will start the repair job after the Victoria Day long weekend as huge scaffolding continues to go up on the building, which used to serve as a post office and contain other federal offices.
Muncipalities to pay thousands for new emissions control tests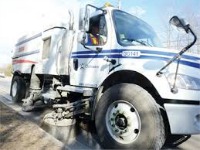 WindsorOntarioNews.com April 28 2016
Municipalities across the province will have to fork over hundreds of thousands of dollars for new emissions tests.
New rules beginning January 2017 remove vehicles such as vacuum trucks and street sweepers from construction or so-called Road Building Machine (RBM) classification and designate them under Commercial Motor Vehicle.
Three block long New Orleans party coming to Ottawa Street
WindsorOntarioNews.com April 22 2016
You'll be able to legally walk along several street blocks, beads around your neck and booze or non-alcoholic drinks in hand, during a brand new festival that will take place in the city in June.
The festival will mimic the atmosphere of Mardi Gras in New Orleans and is called appropriately enough The Bourbon Street Experience.
The event will run Friday and Saturday June 24 & 25 when a part of the Ottawa Street business district will be blocked off and turned into a giant street party.
Thousands could be employed in emerging health sciences field
WindsorOntarioNews.com April 8 2016
First there was the auto industry, then the casino business, and the next wave of economic diversification is expected to be health sciences.
That's the hope of several groups – including universities, hospitals, small business, and development agencies – seeking to create a so-called Cross Border Health Corridor.
Drawing on the strength of an already large pool of skilled labour in engineering and manufacturing, and widespread academic research, "we want to diversify into life sciences" and a whole new industry, says Deborah Livneh (pictured), who's heading up the project and is Entrepreneur-in-Residence at WEtech Alliance.
Transit Windsor's bus fleet is now "98 per cent" accessible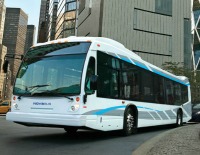 WindsorOntarioNews.com March 23 2016
Transit Windsor's bus fleet is now almost entirely accessible.
That means people with mobility issues will be able to travel easily on the so-called "low floor" buses, which were first introduced into TW's fleet in 1997.
A report to the city's environment, transportation and pubic safety committee says there will be only "two remaining high floor buses" in the fleet or the kind that required three steps to enter or exit.
March Break alert: rockslide closes I-75 in Tennessee
WindsorOntarioNews.com March 6 2016
Motorists driving south for March Break might want to take notice of a major road closure along I-75.
Due to a rock fall Feb. 26 in Tennessee's Campbell County, just south of the Kentucky state line, the Tennessee Department of Transportation (TDOT) has temporarily closed both south and northbound lanes.
Colosseum still one of world's top 25 concert theatre venues
WindsorOntarioNews.com February 23 2016
Ceasars Windsor continues to rank among the top 25 theatre venues in the world in 2015, according to Pollstar, which tracks concert ticket sales.
Last year it ranked #22 with 216,165 paid attendance.
It was the top theatre in Canada for ticket sales. The next Canadian venue which sold the most tickets was the Southern Alberta Jubilee Auditorium in Calgary, with 146,707 sales.
Chimczuk Museum to open while AGW makes most of upper floors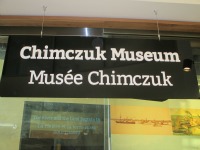 WindsorOntarioNews.com February 4 2016
The finishing touches are being put on the city's new museum named after its benefactor Joseph Chimczuk.
Most of the displays are in place and new signs erected for the separate entrance to the museum as well as Art Gallery of Windsor, which shares the same building.
Film seeks to "expose" truth behind Bernauer investigation
WindsorOntarioNews.com January 28 2016
A new film about the high profile death of a local 18-year-old will "expose" those behind the official report of the cause of Emily Bernauer's (left) death.
"The idea is to make sure we expose the people that didn't tell the truth and making sure that the people who are responsible are going to be exposed and people need to know and see the truth," Emily's father, Christian Bernauer, said.
Following on last September's theatre release of Angel Baby, a biography of Emily Bernauer, will be the documentary The Cost of Truth, currently in production by Emily's brother, C.J. Bernauer, who also produced, directed and edited the first film.
Windsor Club set for a whole new era in spiffy riverfront digs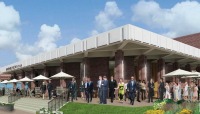 WindsorOntarioNews.com January 21 2016
The venerable Windsor Club is recreating itself with a new waterside presence and opening itself to the public in a way that it hasn't before.
The club, long an organization for the area's business elite perched atop the CIBC tower downtown, has moved into the Wiser Reception Centre, part of the Wiser/Hiram Walker distillery complex on Riverside Dr. East.
Windsor's new bus stop benches resist both graffiti and vagrants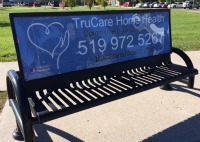 WindsorOntarioNews.com January 6 2016
A new dark-coloured bus bench making its appearance on city streets not only ads a bit more comfort to waiting for the next bus but is designed to resist graffiti and vagrancy.
The so-called Lexington Bench is part of a major order for new benches and bus shelters recently contracted by the City of Windsor for some 800 sites where there is "street furniture" such as benches, shelters and waste receptacles.
First free hour of parking at downtown garages to end Jan. 1

WindsorOntarioNews.com December 17 2015
The longstanding free first hour of parking at Windsor's municipal downtown parking garages is coming to an end effective January 1st.
That was a surprise to Larry Horwitz, who heads the downtown business improvement association, and who was caught off guard, saying the decision is a violation of an understanding his group had with the city.
"Unbelievable," he said.
U Windsor first campus to host interior GPS-type technology
WindsorOntarioNews.com December 1 2015
The first interior hi-tech navigation system for blind and sight impaired people at a Canadian university is coming to the University of Windsor.
Next week the university hosts an open house on BlindSquare technology.
"The University has digitally mapped out pathways and building entrances to customize the outdoor travel experience for blind students," David Best, a St. Catharines-based accessibility IT specialist and disability activist, said.
Windsor could take between 160 - 200 Syrian refugees, city says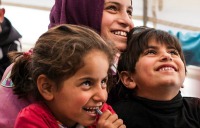 WindsorOntarioNews.com November 25 2015
The number of Syrian refugees coming to Windsor could be between 160 and 200, according to initial figures discussed between city and senior government officials.
But that number is far from certain and the refugee settlement process is "very fluid," said Jalena Payne, the city's commissioner for community development and health.
"We have heard everything from 160 coming to Windsor to 200 if they base it solely on per capita," she said.
The Windsor Star converting to major new format "very soon"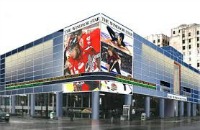 WindsorOntarioNews.com October 7 2015
The Windsor Star may have inadvertently today revealed online a mock-up of its new format.
And a spokeswoman for the Star's parent company, Postmedia Network, confirmed the newspaper will definitely be converting to a much changed look.
Postmedia has been converting its dailies in other cities to a rather uniform new format which features a top corner block logo with the paper's name, removing the paper's traditional - and time honoured - mastheads.
(Photo: Skyscraperpage.com)
Home town Valiant opts for Michigan site over Windsor
WindsorOntarioNews.com September 22 2015
Windsor-based Valiant International has opted for suburban Detroit over Windsor as a location for a new US $33 million plant.
The Michigan Strategic Fund, a state agency, is expected to approve a $2.4 million incentive grant as early as today.
The 187,000 sq. ft. plant will be located in Auburn Hills after Valiant purchases an existing building in the city located north of Detroit.
Union blames Tory cuts for major back-ups at the border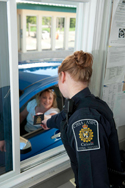 WindsorOntarioNews.com August 25 2015
Major lack of staffing is being blamed for border delays for motorists and truckers coming into Windsor.
The union representing Customs officers who staff the booths and secondary inspection plazas say the Windsor-Detroit border is short as many as 40 staff.
"There's somewhere around 40 officers missing right now, Jean-Pierre Fortin, national president of the Customs and Immigration Union, said from the union's Ottawa headquarters, when contacted by WON.com.
Trucks blocking car lane "frustrating," bridge says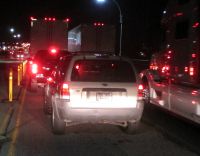 WindsorOntarioNews.com July 31 2015
Don't be surprised if you're zipping across the Ambassador Bridge only to come to an abrupt halt a kilometre or so from the Canadian Customs plaza because trucks are blocking the car lane.
Delays in Customs' processing trucks and resulting trucker frustrations have truckers thinking they can get ahead by moving out of their designated right lane and into the left lane reserved for cars, only to get stuck there, delaying motorists from reaching the plaza.
County residents will still have quick access to emergency care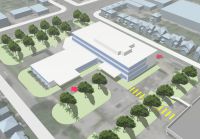 WindsorOntarioNews.com July 17 2015
Don't fear, Essex County residents.
Once the new mega hospital is built you won't be forced to lose time by driving out of your way into central Windsor to go to the new emergency Urgent Care Centre (UCC).
Despite an emphasis on emergency care at the innovative UCC at the old Grace Hospital site on University Ave. W., if it's more convenient, residents still will be able to access the emergency department at the new mega hospital, planned for County Rd. 42 across from Windsor airport.
Law doesn't apply because of Transit Windsor's unique status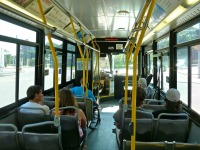 WindsorOntarioNews.com June 25 2015
Transit Windsor may look like any other Ontario transit system but it's not.
It has 112 buses running on 13 routes covering 121 square miles, overwhelmingly in Canada.
But because it operates just one bus route - the Tunnel Bus - across the border to Detroit, it makes all the difference in the world, at least for how the system is governed.
Knife incident led to Windsor hospital guards' security vests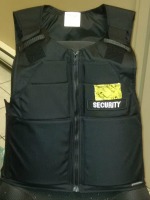 WindsorOntarioNews.com May 12 2015
Visitors to Windsor Regional Hospital may be taken aback to notice the bullet proof-like vests worn by security staff, similar to those worn by law enforcement officials.
After all, hospitals aren't known as places of violence, are they?
According to hospital staff the vests are a "proactive" measure.
And they're not bullet proof, and therefore not the same as the vests worn by Windsor's Finest or those worn by Canada Border Services Agency personnel.
Marketing cheap exchange rate to tourists not on front burner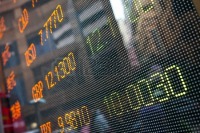 WindsorOntarioNews.com April 20 2015
The exchange rate might be highly favourable to our friends across the border but local agencies tasked with attracting shoppers and investment aren't exactly putting the issue on the front burner.
The dollar is trading over 80 cents but until recently was in the high 70 cent range, making travel to Canada for shopping and dining out a huge bargain for the more than four million people who live in the metro Detroit area, as well as many living further but in day trip range.
Cuba won't release Windsor man's ashes until family pays up
WindsorOntarioNews.com March 13 2015
A Windsor woman has to raise more than $7000 to bring her dead husband back from Cuba or else the body won't be returned.
Erica Browne's husband Steven Sullivan (pictured left) was vacationing in the island state with friends when he died suddenly of a pulmonary edema Feb. 18.
There is no government assistance to help Browne in this unique and tragic situation so her family had to set up a page on the Go Fund Me website - http://www.gofundme.com/noi9ac - seeking money to pay the Cuban government to release Steve's ashes.
Often cheaper to fly overseas from Windsor than from Detroit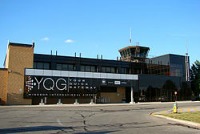 WindsorOntarioNews.com March 2 2015
Contrary to popular belief it's sometimes cheaper to fly from Windsor to Europe than it is to fly from Detroit.
For example, fares - all in US dollars - advertised on discount travel sites to European destinations consistently show flying from Windsor through Toronto are hundreds of dollars cheaper than flying out of Detroit Metropolitan Airport.
Example travel dates shows that a return fare May 12 - 16 from Windsor to Frankfurt on FlightHub starting at $842, on Orbitz $1017, Cheap Tickets $1010, Priceline $1010 and One Travel $854 and Smart Fares $841.
CCAC health staff's top wages as high as $40 to $60 per hour
WindsorOntarioNews.com February 15 2015
Community Care Access Centre case managers who went on strike January 30 are being paid upwards of $42.85 per hour.
Education facilitators and wound care specialists at the highest level - level 6 - make $44.13 per hour.
And nurse practitioners at the highest level earn $59.74 an hour.
New gov't gambling site won't cannibalize Caesars - officials
WindsorOntarioNews.com February 9 2015
Ontario's new PlayOLG gambling website isn't expected to negatively impact Windsor's casino.
PlayOLG came on line in January and offers consumers Internet gambling - everything from buying lottery tickets to playing the slots and Blackjack.
One might think this would be an example of the Government of Ontario, which runs the website, cannibalizing its own traditional gaming industry, such as encouraging people to physically buy lottery tickets or personally visit casinos, which the province regulates and profits from.
Legion official "surprised" by exemption from smoking ban
No comment from anti-smoking group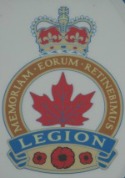 WindsorOntarioNews.com Dec 16 2014
Ontario is banning smoking in all Ontario outdoor bar and restaurant patios effective January 1st with one exception: the Royal Canadian Legion.
The update to the Smoke-Free Ontario Act explicitly states that "all bar and restaurant patios, whether covered or not" will be subject to the ban, which has proved controversial in some quarters.
Meanwhile the Legion will have "an exemption for uncovered patios established by the Royal Canadian Legion – Ontario Provincial Command before November 18, 2013."
Iconic, controversial protest mask for sale at local Indigo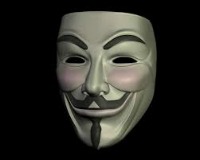 WindsorOntarioNews.com Dec 4 2014
One of the most iconic – and controversial - symbols of recent political protests is for sale at Indigo's suburban Lakeshore store.
The Guy Fawkes mask has become a common sight worn by protesters at rallies from Quebec student anti-tuition demonstrations to the Occupy movement and beyond.
Ont. still approves guardrails banned by many U.S. states
WindsorOntarioNews.com Nov 7 2014
Despite more than a dozen US states refusing to purchase guardrails from a Texas manufacturer the Ontario Ministry of Transportation continues to purchase the products but is monitoring a U.S. probe into their safety.
Thirteen states including Michigan will no longer purchase the guardrails from Trinity Industries of Dallas.
And the state of Virginia says it will actually remove the barriers because of safety concerns.
Windsor Star historical murals orphaned, can't find new home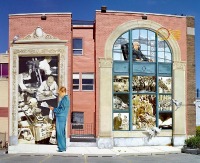 WindsorOntarioNews.com Oct 28 2014 Photo by Gary Martin
While parts of Windsor, including downtown, are festooned with large and attractive murals telling stories of the city's history, two prominent ones have been taken down and are seemingly orphaned, at least for the tome being.
The murals, part of the successful Postcards from Home program which employed local artists through a federal government job creation program in 2005, used to be prominently displayed on the iconic Windsor Star building on Ferry Street downtown.
Women's rights groups still use male-only member Caboto Club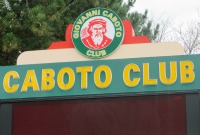 WindsorOntarioNews.com Oct. 7 2014
Two important organizations that advocate for women's rights continue to use the Caboto Club, which restricts women's membership, even after a local woman went public earlier this year calling out the club for its male-only status.
The Canadian Federation of University Women (CFUW), one of whose purposes is "the advancement of the status of women, human rights and the common good," recently booked a mayoral debate Oct. 1 at the club in central Windsor, perhaps the city's best known and most well used venue among banquet halls for public and private meetings and conferences.
Is there a wall of community mailboxes in your future?
WindsorOntarioNews.com August 8 2014
It might be mailbox overkill.
Mailboxes like you haven't seen before could be coming to streets and neighbourhoods near you.
Some of the first pictures of Canada Post's new urban mailboxes aren't a pretty sight and may spark considerable opposition by residents once they get to see exactly what the boxes look like, according to the union representing postal workers.
Tessier says he would donate 25 per cent of mayor's salary
WindsorOntarioNews.com July 25 2014
Mike Tessier says if elected mayor he'd donate 25 per cent of the mayor's base salary to social agencies.
"That's why I made a promise – and it's one of the few promises that I will deliver on – that if I'm elected mayor I want to donate a minimum of 25 per cent of the mayor's base pay to places like Goodfellows, Mission, Salvation Army," he said.
Tessier has been a fixture at council meetings for well over a decade.
City/BIA issued tokens help ward off parking meter blues
WindsorOntarioNews.com June 23 2014
One way to beat the parking meter blues is through City of Windsor - issued parking meter tokens.
And city business improvement areas (BIAs) have been helping merchants plug meters - for free - for customers who may not have change or need more time.
The shiny golden coloured tokens have been around for years although some BIAs are more aware of them than others.
London MPP pledges to look after Windsor region's interests
WindsorOntarioNews.com June 13 2014
London North Central Liberal MPP Deb Matthews says she will make special efforts to represent deep southwestern Ontario in the provincial cabinet following the defeat of the area's only Liberal, Windsor West's Teresa Piruzza.
Matthews may be two hours up the highway but she says that won't prevent her from having Windsor and Essex County's greatest interests at heart, despite the fact there is no Liberal MPP between here and her constituency.
Windsor mall store chosen for new upscale fashion boutique
WindsorOntarioNews.com May 9 2014
A little bit of upscale fashion is now in Windsor.
A new boutique has opened at Hudson's Bay Company's (HBC) Windsor store: Lord & Taylor.
The fashionable U.S. brand, purchased by HBC in 2012, has parlayed Lord & Taylor's soft goods – such as clothing – into boutiques at select Bay stores across Canada.
Tax counter services closure another "big blow" to downtown
WindsorOntarioNews.com April 18 2014
Windsor's downtown tax office has closed its counter services.
The office on Ouellette Ave. located near the doorway of the Paul Martin building, was in fact closed last October, and used to serve people looking for paper forms, and advice, as they prepare their income taxes.
According to downtown promoters the closure is another nail in the coffin of the venerable Paul Martin federal building, which already has a years-old construction hoarding around it to protect pedestrians from falling building debris.
Region's French boards' schools are now bursting at the seams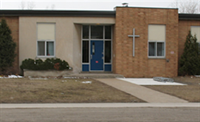 WindsorOntarioNews.com March 4 2014
Both the Catholic and public French schools board are desperately seeking more classroom space and funds from the government to expand.
"They're beyond capacity," Joseph Picard, education director for the Conseil scolaire catholique Providence, which runs Catholic schools in southwestern Ontario.
The exceptions are "one or two schools that have a few empty classrooms" in "the further parts of Essex County, so more towards Chatham area," he said.
Queue-jumping trucks cause back-ups, impede border access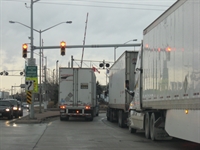 WindsorOntarioNews.com Jan 25 2014
Truckers trying to look for speedy access to the border have been holding up traffic generally along Huron Church Road, sometimes considerably in terms of distance and time.
Most trucks heading to the border stay in the centre of three north bound lanes leading to the Ambassador Bridge.
But when traffic builds, often in late weekday afternoons, it becomes a frequent occurrence for truckers to jump the queue, cutting into the lane beside the median used predominantly by regular motorists, and which leads directly to the Ambassador Bridge ramp north of College Ave.
Many students showed up this week during bad weather days
WindsorOntarioNews.com Jan 9 2014
Perhaps surprisingly, a substantial number of students showed up at schools this week.
Windsor Essex County may have had the worst weather in 20 years Monday and Tuesday but schools remained open even if school buses weren't running.
That resulted in some parents complaining.
"We've had some concerned voices," agreed public board spokesman Scott Scantlebury.