Windsor Ontario News is Windsor and Essex County's online newspaper
Follow WindsorOntarioNews.com on
Law doesn't apply because of Transit Windsor's unique status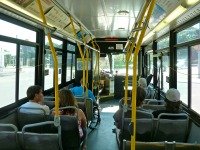 WindsorOntarioNews.com June 25 2015
Transit Windsor may look like any other Ontario transit system but it's not.
It has 112 buses running on 13 routes covering 121 square miles, overwhelmingly in Canada.
But because it operates just one bus route - the Tunnel Bus - across the border to Detroit, it makes all the difference in the world, at least for how the system is governed.
Knife incident led to Windsor hospital guards' security vests
WindsorOntarioNews.com May 12 2015
Visitors to Windsor Regional Hospital may be taken aback to notice the bullet proof-like vests worn by security staff, similar to those worn by law enforcement officials.
After all, hospitals aren't known as places of violence, are they?
According to hospital staff the vests are a "proactive" measure.
And they're not bullet proof, and therefore not the same as the vests worn by Windsor's Finest or those worn by Canada Border Services Agency personnel.
Marketing cheap exchange rate to tourists not on front burner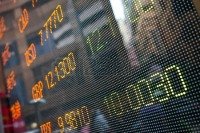 WindsorOntarioNews.com April 20 2015
The exchange rate might be highly favourable to our friends across the border but local agencies tasked with attracting shoppers and investment aren't exactly putting the issue on the front burner.
The dollar is trading over 80 cents but until recently was in the high 70 cent range, making travel to Canada for shopping and dining out a huge bargain for the more than four million people who live in the metro Detroit area, as well as many living further but in day trip range.
Cuba won't release Windsor man's ashes until family pays up
WindsorOntarioNews.com March 13 2015
A Windsor woman has to raise more than $7000 to bring her dead husband back from Cuba or else the body won't be returned.
Erica Browne's husband Steven Sullivan (pictured left) was vacationing in the island state with friends when he died suddenly of a pulmonary edema Feb. 18.
There is no government assistance to help Browne in this unique and tragic situation so her family had to set up a page on the Go Fund Me website - http://www.gofundme.com/noi9ac - seeking money to pay the Cuban government to release Steve's ashes.
Often cheaper to fly overseas from Windsor than from Detroit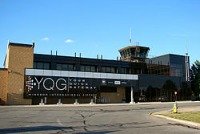 WindsorOntarioNews.com March 2 2015
Contrary to popular belief it's sometimes cheaper to fly from Windsor to Europe than it is to fly from Detroit.
For example, fares - all in US dollars - advertised on discount travel sites to European destinations consistently show flying from Windsor through Toronto are hundreds of dollars cheaper than flying out of Detroit Metropolitan Airport.
Example travel dates shows that a return fare May 12 - 16 from Windsor to Frankfurt on FlightHub starting at $842, on Orbitz $1017, Cheap Tickets $1010, Priceline $1010 and One Travel $854 and Smart Fares $841.
CCAC health staff's top wages as high as $40 to $60 per hour
WindsorOntarioNews.com February 15 2015
Community Care Access Centre case managers who went on strike January 30 are being paid upwards of $42.85 per hour.
Education facilitators and wound care specialists at the highest level - level 6 - make $44.13 per hour.
And nurse practitioners at the highest level earn $59.74 an hour.
New gov't gambling site won't cannibalize Caesars - officials
WindsorOntarioNews.com February 9 2015
Ontario's new PlayOLG gambling website isn't expected to negatively impact Windsor's casino.
PlayOLG came on line in January and offers consumers Internet gambling - everything from buying lottery tickets to playing the slots and Blackjack.
One might think this would be an example of the Government of Ontario, which runs the website, cannibalizing its own traditional gaming industry, such as encouraging people to physically buy lottery tickets or personally visit casinos, which the province regulates and profits from.
Legion official "surprised" by exemption from smoking ban
No comment from anti-smoking group
WindsorOntarioNews.com Dec 16 2014
Ontario is banning smoking in all Ontario outdoor bar and restaurant patios effective January 1st with one exception: the Royal Canadian Legion.
The update to the Smoke-Free Ontario Act explicitly states that "all bar and restaurant patios, whether covered or not" will be subject to the ban, which has proved controversial in some quarters.
Meanwhile the Legion will have "an exemption for uncovered patios established by the Royal Canadian Legion – Ontario Provincial Command before November 18, 2013."
Iconic, controversial protest mask for sale at local Indigo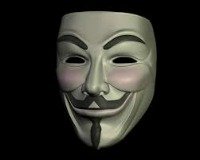 WindsorOntarioNews.com Dec 4 2014
One of the most iconic – and controversial - symbols of recent political protests is for sale at Indigo's suburban Lakeshore store.
The Guy Fawkes mask has become a common sight worn by protesters at rallies from Quebec student anti-tuition demonstrations to the Occupy movement and beyond.
Ont. still approves guardrails banned by many U.S. states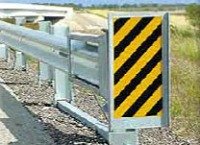 WindsorOntarioNews.com Nov 7 2014
Despite more than a dozen US states refusing to purchase guardrails from a Texas manufacturer the Ontario Ministry of Transportation continues to purchase the products but is monitoring a U.S. probe into their safety.
Thirteen states including Michigan will no longer purchase the guardrails from Trinity Industries of Dallas.
And the state of Virginia says it will actually remove the barriers because of safety concerns.
Windsor Star historical murals orphaned, can't find new home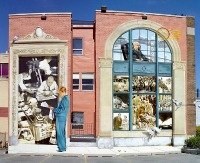 WindsorOntarioNews.com Oct 28 2014 Photo by Gary Martin
While parts of Windsor, including downtown, are festooned with large and attractive murals telling stories of the city's history, two prominent ones have been taken down and are seemingly orphaned, at least for the tome being.
The murals, part of the successful Postcards from Home program which employed local artists through a federal government job creation program in 2005, used to be prominently displayed on the iconic Windsor Star building on Ferry Street downtown.
Women's rights groups still use male-only member Caboto Club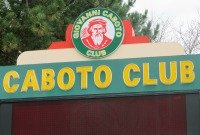 WindsorOntarioNews.com Oct. 7 2014
Two important organizations that advocate for women's rights continue to use the Caboto Club, which restricts women's membership, even after a local woman went public earlier this year calling out the club for its male-only status.
The Canadian Federation of University Women (CFUW), one of whose purposes is "the advancement of the status of women, human rights and the common good," recently booked a mayoral debate Oct. 1 at the club in central Windsor, perhaps the city's best known and most well used venue among banquet halls for public and private meetings and conferences.
Is there a wall of community mailboxes in your future?
WindsorOntarioNews.com August 8 2014
It might be mailbox overkill.
Mailboxes like you haven't seen before could be coming to streets and neighbourhoods near you.
Some of the first pictures of Canada Post's new urban mailboxes aren't a pretty sight and may spark considerable opposition by residents once they get to see exactly what the boxes look like, according to the union representing postal workers.
Tessier says he would donate 25 per cent of mayor's salary
WindsorOntarioNews.com July 25 2014
Mike Tessier says if elected mayor he'd donate 25 per cent of the mayor's base salary to social agencies.
"That's why I made a promise – and it's one of the few promises that I will deliver on – that if I'm elected mayor I want to donate a minimum of 25 per cent of the mayor's base pay to places like Goodfellows, Mission, Salvation Army," he said.
Tessier has been a fixture at council meetings for well over a decade.
City/BIA issued tokens help ward off parking meter blues
WindsorOntarioNews.com June 23 2014
One way to beat the parking meter blues is through City of Windsor - issued parking meter tokens.
And city business improvement areas (BIAs) have been helping merchants plug meters - for free - for customers who may not have change or need more time.
The shiny golden coloured tokens have been around for years although some BIAs are more aware of them than others.
London MPP pledges to look after Windsor region's interests
WindsorOntarioNews.com June 13 2014
London North Central Liberal MPP Deb Matthews says she will make special efforts to represent deep southwestern Ontario in the provincial cabinet following the defeat of the area's only Liberal, Windsor West's Teresa Piruzza.
Matthews may be two hours up the highway but she says that won't prevent her from having Windsor and Essex County's greatest interests at heart, despite the fact there is no Liberal MPP between here and her constituency.
Windsor mall store chosen for new upscale fashion boutique
WindsorOntarioNews.com May 9 2014
A little bit of upscale fashion is now in Windsor.
A new boutique has opened at Hudson's Bay Company's (HBC) Windsor store: Lord & Taylor.
The fashionable U.S. brand, purchased by HBC in 2012, has parlayed Lord & Taylor's soft goods – such as clothing – into boutiques at select Bay stores across Canada.
Tax counter services closure another "big blow" to downtown
WindsorOntarioNews.com April 18 2014
Windsor's downtown tax office has closed its counter services.
The office on Ouellette Ave. located near the doorway of the Paul Martin building, was in fact closed last October, and used to serve people looking for paper forms, and advice, as they prepare their income taxes.
According to downtown promoters the closure is another nail in the coffin of the venerable Paul Martin federal building, which already has a years-old construction hoarding around it to protect pedestrians from falling building debris.
Region's French boards' schools are now bursting at the seams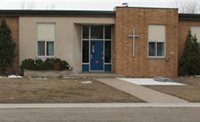 WindsorOntarioNews.com March 4 2014
Both the Catholic and public French schools board are desperately seeking more classroom space and funds from the government to expand.
"They're beyond capacity," Joseph Picard, education director for the Conseil scolaire catholique Providence, which runs Catholic schools in southwestern Ontario.
The exceptions are "one or two schools that have a few empty classrooms" in "the further parts of Essex County, so more towards Chatham area," he said.
Queue-jumping trucks cause back-ups, impede border access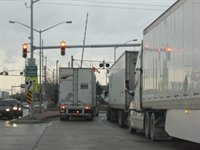 WindsorOntarioNews.com Jan 25 2014
Truckers trying to look for speedy access to the border have been holding up traffic generally along Huron Church Road, sometimes considerably in terms of distance and time.
Most trucks heading to the border stay in the centre of three north bound lanes leading to the Ambassador Bridge.
But when traffic builds, often in late weekday afternoons, it becomes a frequent occurrence for truckers to jump the queue, cutting into the lane beside the median used predominantly by regular motorists, and which leads directly to the Ambassador Bridge ramp north of College Ave.
Many students showed up this week during bad weather days
WindsorOntarioNews.com Jan 9 2014
Perhaps surprisingly, a substantial number of students showed up at schools this week.
Windsor Essex County may have had the worst weather in 20 years Monday and Tuesday but schools remained open even if school buses weren't running.
That resulted in some parents complaining.
"We've had some concerned voices," agreed public board spokesman Scott Scantlebury.
Credit card, solar-powered meters coming to Windsor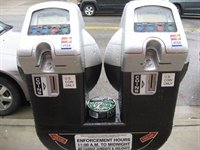 WindsorOntarioNews.com Dec 26 2013
Windsor is joining the 21st century when it comes to paying for parking.
Soon a pilot project will see street parking meters installed that will accept credit cards.
Some 50 meters will be installed in the trendy Walkerville business district.
John Wolf, the city's manager of traffic operations, says the meters will be installed as soon as some "technicalities" are worked out.
Prepared take-out dinners could create a whole new industry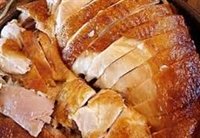 WindsorOntarioNews.com Dec 19 2013
So popular are prepared Christmas turkey dinners that the only local purveyor of the pre-cooked meals sold out some time ago and had to turn away 300 requests.
Now it looks like pre-cooked special occasion meals will become a bigger local industry with the possible launch of a new culinary program at St. Clair College.
Just Jeff's Gourmet Express has been selling hundreds of the pre-cooked Christmas meals every year.
UW prof - society must change how it deals with the obese
WindsorOntarioNews.com Nov 25 2013
Society is taking the wrong approach in its attitude towards obese and indeed fat people in general.
That's the claim of University of Windsor law professor Bill Bogart (pictured) in a new book.
Society places an altogether "undue emphasis on weight loss" he told WON.com, and overweight people are stigmatized through everything from everyday verbal put downs and to a nutrition and diet industry whose underlying message is that being fat is wrong.
Campaign targets Detroit River coal - burning energy plants
WindsorOntarioNews.com Nov 1 2013
Two Michigan power plants located along the Detroit River are the targets of a high profile U.S. media campaign by the Sierra Club.
The "DTE Hurts" campaign targets the River Rouge Plant – immediately across from Windsor's far west side – and the Trenton Channel Plant – across from Amherstburg.
The campaign, using newspaper and TV ads, depicts a child with an oxygen mask and says "DTE's coal plants contribute to 8,990 asthma attacks a year" and "DTE's coal plants contribute to asthma attacks, heart attacks, and deaths."
Clinics decline as pharmacists are providing more flu shots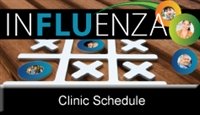 WindsorOntarioNews.com Oct 8 2013
It might seem like an oversight but Amherstburg residents needn't worry they're being excluded from flu shot clinics this year.
The Windsor Essex County Health Unit's online schedule of clinics lists every major municipality except Amherstburg for a series of community clinics beginning Oct. 9 and running until Dec. 11.
UW gets three C's and a D for protecting freedom of speech
WindsorOntarioNews.com Sept 27 2013
When it comes to policies and practices respecting freedom of speech the University of Windsor has been assigned three C's and a D.
The report card was handed out by the Calgary-based Justice Centre for Constitutional Freedoms, which describes itself as an independent non-partisan organization "advancing and promoting the core principles of freedom and equality through education and litigation."
Detroiter wins grant to lure Canadian artists to Motor City
WindsorOntarioNews.com Sept 18 2013
A Detroiter has received a major grant to show off the Motor City's "Number 1 asset" - its relationship with Canada.
"A lot of the time when people are visiting Detroit they are unaware Detroit sits on a river that is an international border," Peter Rozek said.
"I wanted to change this."
Rozek has received a private Knight Foundation $30,000 grant to bring Canadian artists to Detroit to make "new work here."
Ft Malden museum closed due to "structural integrity issues"
WindsorOntarioNews.com August 8 2013
Fort Malden's 150 year old museum, which was just renovated a couple of years ago, has been closed all summer as an engineering review is carried our because of structural deficiencies.
The three storey museum was renovated in 2011 which was part of a general park reconfiguration and upgrade, which included a new cordoned off area where visitors now paid to visit the museum as well as a parade and barracks.
Canadian eyes $1 billion downtown Detroit complex
WindsorOntarioNews.com July 29 2013
Toronto developer Steve Apostolopoulos knows a good deal when he sees one.
And, since 2009, many of those deals have been in the Motor City.
Apostolopoulos, managing partner of the Triple Group of Companies, has snapped up two million square feet of properties in downtown Detroit, making him second only to U.S. mortgage company lender Rock Financial's CEO Dan Gilbert – who moved his firm's headquarters downtown from suburbia a few years ago and now owns more than 30 properties, which are quickly being renovated.
Essex County's first brewery to sell craft beers later this year
WindsorOntarioNews.com July 16 2013
Essex County's first brewery is expected to open later this year with a full brewpub on the premises by next spring or summer.
The brewery, called Lonsbery Brewing Company, is the brainchild of Karl Lonsbery, the winemaker at Mastronardi Estate Winery and former winemaker at Viewpointe Estate Winery, both in Essex County.
In fact the brewery will be located just down the road from Viewpointe on County Rd. 50 at the Lonsbery family farm, of which Karl is seventh generation.
Free Wi-Fi finally coming to Windsor International Airport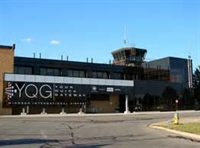 WindsorOntarioNews.com June 13 2013
Windsor Airport is joining the 21st century with free Wi-Fi being offered to passengers later this year.
Despite "millions" of investments in the airport – from upgrades to the passenger waiting lounge to runways – since the city took over the airport in 2007 from Serco Aviation, passengers still have to pay to get an Internet connection.
A traveller, accustomed to free Internet at other airports, will find they have to subscribe to a connection called Boingo at $11.95 a month.
August bike event will link our region to the rest of Ontario
WindsorOntarioNews.com May 13 2013
It's being billed as a breakthrough cycling event that will firmly establish the bicycle as a fixture in Windsor and Essex County.
Come August the region and southwestern Ontario will take part in the Great Waterfront Trail Adventure.
The ride kicks off at Lighthouse Cove August 11, runs through Windsor August 12, and then goes around the rim of the county through Amherstburg, County Rd. 50 along the lake, and eastward, eventually ending after seven days in Fort Erie.
Local agricultural practice is implicated in huge algae bloom
WindsorOntarioNews.com April 15 2013
A farming practice that has been promoted heavily in southwestern Ontario is a culprit when it comes to polluting Lake Erie.
No-till farming is cited as one of the reasons why a record-setting algae bloom developed in the great lake in the summer and fall of 2011.
At its peak the blooms covered more than 5000 square kilometres, more than three times greater than any other bloom on record.
Researchers at the Carnegie Institute for Science, which studies issues related to climate change, concluded a number of factors were responsible for the algae.
Upgrade coming to downtown's inconsistent free wi fi system
WindsorOntarioNews.com March 28 2013
A much improved free Internet service is coming to the downtown core, and should be up and running "within this year," according to Larry Horwitz, chair of the Downtown Windsor Business Improvement Association (DWBIA).
The current wi fi, which went online about two years ago, is plagued by weak connections and gaps in service.
It also doesn't serve the fringes of the DWBIA's official boundaries very well, business owners say.
"We're working to improve it and make it so that there are no issues in terms of people not getting it or it not going into certain areas," Horwitz said.
Gift to city "Nature Bridge" targeted with major graffiti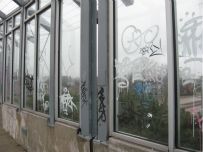 WindsorOntarioNews.com March 8 2013
A $4.3 million gift to the city of Windsor – and an architecturally striking structure – is covered with graffiti.
The pedestrian bridge over Huron Church Rd. has graffiti scrawled on virtually every section – from panels of glass to concrete.
It's apparently an ongoing problem which the city addresses several times a year, but to little avail.
The bridge, which was paid for by senior government border funds to help ease congestion in Windsor, was completed in 2005 and turned over to the city to aid pedestrians crossing busy Huron Church.
First public car plug-in stations coming to city aquatic centre
WindsorOntarioNews.com Feb 21 2013
The City of Windsor is investing in its first electric car charging stations at the new family aquatic centre with the possibility of more at city facilities in the years to come.
There will be two stations located in the narrow 20-25 spot parking lot on the west side of the aquatic complex, now under construction and scheduled to open this summer.
They could be the first of several the city installs on its own properties or jointly with other organizations depending on need and desire for promotion, officials say.
Groups' anti-porn protests cite female - and male - exploitation
WindsorOntarioNews.com Feb 4 2013
For almost three years a small group of men have been picketing outside a Windsor adult video store.
Over the past year they've been joined by a group in LaSalle who are also protesting the fact pornographic videos exploit not only women but the men who mostly watch them.
Late Friday afternoon in front of Adult Video on Dougall Ave. – one of the coldest days of winter so far – the men walked up and down the public sidewalk in front of Adult Video.
Province's new Drive Clean test could take you to the cleaners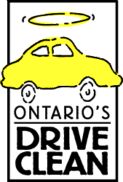 WindsorOntarioNews.com Jan 9 2013
The Drive Clean test has gone high tech but that could mean more money out of your pocket.
Beginning Jan. 1 Ontario introduced a computer-based Drive Clean test that replaces the former tail pipe exhaust emissions test.
Drive Clean outlets are in the middle of converting their old equipment to the new equipment, which consists of computer monitors and leads which connect to the computer of your car.
Book laced with the N-word widely popular at local libraries
WindsorOntarioNews.com Dec 21 2012
A recently published book by an up and coming American author is laced with the N-word and is readily available on shelves of the area's two library systems.
There's nothing unusual about that, says chief librarians for the Essex County Library and the Windsor Public Library.
It all depends upon context.
The book is Junot Díaz's This Is How You Lose Her.
Bicycle trails are coming to county tourism route next year

WindsorOntarioNews.com Nov 30 2012
Look forward to bike lanes being installed along scenic County Rd. 50 in the spring.
Bill Baker, an Essex County councillor for Colchester - the main area through which the picturesque two lane highway winds - said that the road, along where many wineries are located, is "the highest priority" for new upgrades to roads and a trail system.
Funding was passed a month ago to get what's known as the County Wide Active Transportation Study (CWATS), years in the making, underway.
2020 - at very earliest - for new Detroit River bridge opening
WindsorOntarioNews.com Nov 4 2012
It's a sobering thought for people who would like to see a new bridge between Windsor and Detroit completed as soon as possible.
But the reality is it will be seven years – at the very least - before any new structure across the Detroit River opens to traffic.
The Michigan Department of Transportation (MDOT) says the timeline for building the New International Trade Crossing (NITC) will take at least that amount of time.
Anti-Bill 115 walkouts
"Privacy" issues cited for non-disclosure of student discipline
WindsorOntarioNews.com Oct 16 2012
No one – at least publically – will say whether discipline was handed out to hundreds of students who walked out of schools earlier this month to support teachers protesting the province's Bill 115, which froze wages and put a clamp on collective bargaining.
The Greater Essex County District School Board's spokesman, Scott Scantlebury, when asked if discipline had been given students, tersely replied, "Never, under any circumstances, do we discuss student discipline publicly."
Say goodbye to automatic delivery of white pages book
WindsorOntarioNews.com Sept 17 2012
For the first time local phone users won't be getting a white pages residential directory plopped on their doorsteps next year.
Yellow Pages Group, which publishes the directory for Bell Canada, said it's dropping Windsor and 16 other markets from automatic distribution of the directories over the next 12 months.
Other Ontario markets include London, Hamilton, Barrie and Oshawa.
Even in Windsor-Essex, priced right homes get multiple offers
WindsorOntarioNews.com June 20 2012
Even in Windsor – Essex County, one of Canada's cheapest or depressed real estate markets, it's possible to get multiple offers on houses and to sell homes relatively fast.
But don't expect the kind of profit that homeowners in the Greater Toronto Area or even London get, says well-established local realtor Glen Muir.
Bridge agreement leaving out just one thing - Delray neighbourhood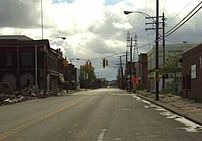 WindsorOntarioNews.com June 5 2012
While news reports point to an imminent announcement on a decision for a new Windsor – Detroit bridge a Detroit community group is saying not so fast.
The Southwest Detroit Community Benefits Coalition still has not had word from Michigan authorities as to what final compensation will be provided the residents in the Delray neighbourhood, where the bridge will come ashore and were the U.S. Customs plaza and links to Interstate 75 will be located.
Police to launch crackdown on excessive motorcycle noise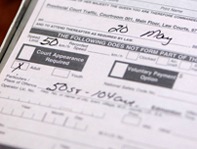 WindsorOntarioNews.com May 28 2012
The Windsor Police will soon be launching a crackdown on excessive motorcycle noise.
This follows questions raised by city councillor Alan Halberstadt in 2010 and earlier this year, with further discussion set for a council meeting in July.
Meanwhile the police have completed training sessions for all patrol officers as to what the Highway Traffic Act says about "excessive and unusual noise," as a city report describes it.
MTO to add signage explaining Windsor-Essex Parkway project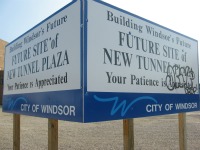 WindsorOntarioNews.com May 16 2012
The city may not have to install its own signs as it did at the tunnel (left) now that the province will put up new signs explaining construction taking place along Huron Church Rd. and Hwy. 3 corridor.
The signage will be installed "in the coming weeks," the Ministry of Transportation says.
"We understand the importance of advising travellers of construction along the Windsor-Essex Parkway," Fausto Natarelli, director of the MTO's Windsor Border Initiatives Implementation Group told WON.com.
By far, Sandwich Towne charges highest business levy in the city
WindsorOntarioNews.com May 10 2012
The Olde Sandwich Towne Business Improvement Area (BIA) charges businesses the highest rate in the city to support its activities.
Meanwhile the Pillette Village BIA charges the lowest rate, and what might be the lowest rate in the province.
The Olde Sandwich Towne BIA rate is 0.00905602.
To obtain the levy a business or property owner within the BIA district multiples that figure by the assessed value of their property.
Ontarians "donate" more than $2 million to help QP pay down debt
WindsorOntarioNews.com April 24 2012
Forget taxation.
You can help the government pay off its deficit by donating as much as you want to Queen's Park.
All you have to do is fill in a box on your income tax form. It's on the last page where you have a Refund or Balance Owing.
If it's a refund you just fill out the Ontario Opportunities Fund box. You can donate all or part of it to the government.
Invading plant poses risk to marshes, streams, agriculture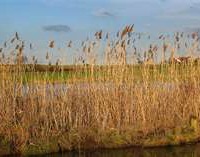 www.WindsorOntarioNews.com April 11 2012
Essex County's waterways are being choked by an aggressive and easily reproducing new plant invader which is threatening marshlands, streams, ditches, even grassy meadows and agriculture.
It's called Phragmites.
The problem is widespread in Ontario and didn't exist 10 years ago. Back then, the worry was Purple Loosestrife, according to Essex Region Conservation Authority (ERCA) biologist Dan Lebedyk.
E-bikes are coming to the rescue as gas prices continue their rise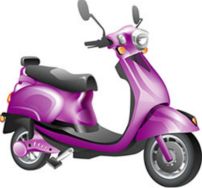 WindsorOntarioNews.com March 16 2012
Look for the sale of e-bikes to go higher and higher as gas prices continue to rise.
Lenn Curtis, owner of Trike My Bike, says sales have been going through the roof as low income people and students are opting for the low cost environmentally-sound vehicles.
E-bikes are easily affordable for several hundred dollars and are treated by law similarly as standard bicycles.
No insurance is required, nor is gasoline.
US Steel mum on investigation into Windsor Hum on Zug island
WindsorOntarioNews.com Feb 27 2012
Mum's the word from United States Steel (USS) the company that operates huge steelmaking facilities on Zug Island.
Zug Island is the area that Canadians increasingly are focussing on in their attempts to discover the source of the notorious Windsor Hum.
Last year Ontario environment ministry representative Teri Gilbert said an official investigation found "the results are conclusive that the source of the noise and vibration is ... in or around Zug Island."
Sarnia-Pt. Huron advances while Windsor-Detroit border stalls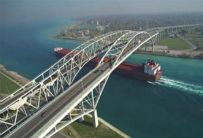 WindsorOntarioNews.com Feb 2 2012
While cross-border improvements stall in Windsor the Sarnia area is moving full speed ahead with an expanded Hwy.402 leading to the Blue Water Bridge.
The four-kilometre widened freeway will also be the first configuration in Ontario where one side of a highway will be four lanes and the other two lanes.
The westbound lanes are being expanded to accommodate what had been occasional vehicle back-ups leading to the bridge.
Great Lakes freighters cruise well into January due to mild weather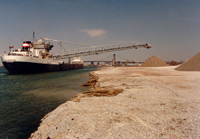 WindsorOntarioNews.com Jan 23 2012
Milder weather has allowed freighters to move and up and down the Detroit River much later than usual, according to David Cree, president of the Windsor Port Authority.
"It's still surprising to see lakers still coasting around the middle of January," he said.
But it isn't only in Lake Erie and Lake Huron where there has been no ice to impede ships but the entire Great Lakes have been pretty much been ice-free.
Amherstburg race could be model for future "boutique marathons"
WindsorOntarioNews.com Dec 22 2011
The Amherstburg World Alzheimer Day Run could be a model for the shape of marathons to come.
Run director Chris Uszynski, a veteran runner and organizer over the past several years of numerous Essex County runs for the Alzheimer Society, says that while full scale 42.195 km marathons may be a thrill for runners the first one or two times, ultimately many runners get tired of them.
His solution?
Serpentine Hwy. 3 to replace Huron Church-Talbot Rd. corridor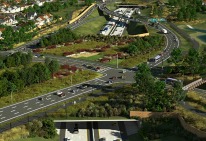 WindsorOntarioNews.com Dec 5 2011
Forget any notion that Hwy. 3, the conventional-looking road that now mostly leads from Hwy. 401 to the Ambassador Bridge, will remain the mainly straight thoroughfare that now exists.
Once the new Windsor-Essex Parkway is completed this highway - currently the main border route, a combination of Huron Church Road and Talbot Road – will become the new service road alongside the expressway.
But it will also be a totally new highway - entirely replacing what is now there - and more dramatically it will twist and turn over the submerged Parkway itself.
Windsor Star's move soon to end decades of downtown moviegoing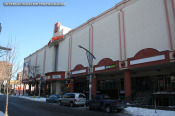 WindsorOntarioNews.com Nov 25 2011
Windsor's last downtown movie theatre will close in January to make way for renovations as the building becomes the new home of The Windsor Star.
Palace Cinemas general manager Gina Facca says she will shed "lots of tears" over what was still a "beautiful" location to watch movies.
Despite the four theatre complex being renovated almost 25 years ago the building was still in "fantastic shape," she said.
City's image a concern for its Occupy Windsor stance - mayor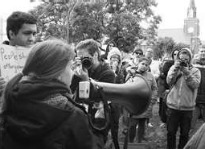 WindsorOntarioNews.com Nov 18 2011
Mayor Eddie Francis says he would be concerned for the city's image if authorities took action to remove the Occupy Windsor protesters from City Hall Square.
He said "we've seen what's happened in other cites" where the protesters have been forced out of their weeks long camps - most often on public property - and it hasn't looked good.
Francis said he doesn't want to give "whoever is behind Occupy Windsor an opportunity to put Windsor in a negative light."
And, he said, "right now the city can't afford that."
Sarnia rejected clear plastic bags, which Essex-Windsor proposes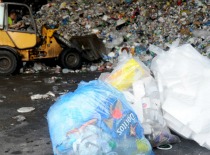 WindsorOntarioNews.com Nov 8 2011
While the Essex Windsor Solid Waste Authority is considering having residents put garbage in clear plastic bags, the City of Sarnia recently turned down the very same proposal.
Essex-Windsor is considering clear plastic bags as a way to police the type of garbage that people throw out.
The purpose is to get people to recycle more.
It's all part of the agency's master plan review - for which the agency is now seeeking public input - before discussing recommendations early in the new year.
Ambassador Bridge removes many of its duty free gas pumps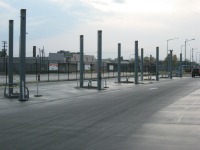 WindsorOntarioNews.com Oct 31 2011
The popular gas pumps in front of the Ambassador Bridge's sprawling U.S. duty free store have been removed.
The pumps were highly popular with Canadians returning from the United States not only because American gas is generally cheaper than Canadian gasoline but the bridge company tended to charge even less than most Detroit service stations.
The bridge sold the gas as duty free which also created controversy.
On Saturday the pumps – which were relatively new – were gone and all that remained was the cement islands and frame work (picture left).
Tool & mold "extremely busy"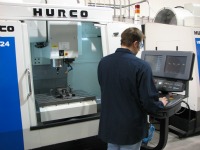 WindsorOntarioNews.com Oct 27 2011
The tool and mold industry locally is going gangbusters.
Largely as a result of the resurgence of the North American auto sector and demand for new and advanced automotive products, the area's 100 or so shops are on a tear.
"It is extremely busy," says Mike Hicks, acting president of the Canadian Association of Mold Makers (CAMM).
He said plants, which employ roughly anywhere from 30 to 100 people, are "running pretty well at capacity."
Pamphlet urges residents to be water border eyes and ears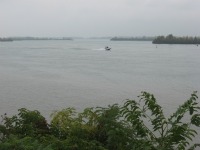 WindsorOntarioNews.com Oct 13 2011
Some area residents are being asked to be on the lookout for suspicious activity along Essex County's waterfront.
The RCMP and the Amherstburg Police Service have distributed a photocopied pamphlet advising residents who live along the river or lake to be aware of any number of activities which might involve human trafficking or smuggling, tobacco and drug smuggling.
"Help Keep Canadian Waterways Safe and Secure," the pamphlet, with a picture of a big eye, says.
Video links DRIC bridge to "Chinafication of America"
WindsorOntarioNews.com Sept 30 2011
An almost 10 minute video narrated by veteran Detroit broadcaster Vince Wade is linking the proposed new Windsor-Detroit bridge to the sometimes controversial NAFTA Superhighway.
It implies this could facilitate the takeover of much of the North American economy by the Communist Chinese.
The video, on You Tube, called "Gov. Snyder's NAFTA Bridge" uses patriotic imagery to show how the Chinese are buying traditional iconic American factories, such as GM plants in Saginaw and Willow Run, which were famous for making armaments during World War II.
Retailer Lazare's leaving the core
WindsorOntarioNews.com Sept 14 2011
One of downtown's oldest merchants, Lazare's furs, will be closing its storefront in the near future and moving elsewhere in Windsor.
President and CEO Paul Twigg confirmed the company is still in discussions about where it will move and will have an announcement later this month.
Lazare's has been at 493 Ouellette Ave since 1943.
"We need to be where there's more foot traffic," Twigg said.
Another downtown move: more UW hockey at Windsor Arena?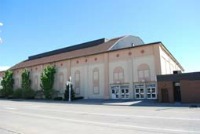 WindsorOntarioNews.com Sept 12 2011
The University of Windsor could be moving more than some academic programs downtown. It could consolidate its hockey programs at the almost 90-year-old Windsor Arena aka The Barn.
Windsor City Council has mandated its senior administrators to enter discussions with the university to see if the U would be interested in taking a greater role or partnership in the arena.
The university's men's Lancers hockey team already plays its home games there.
May opening expected for visually striking Detroit River restaurant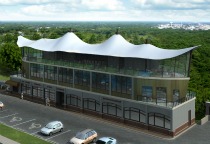 WindsorOntarioNews.com August 25 2011
Travellers between Windsor and Amherstburg will soon have a restaurant to dine in midway along the scenic route.
Developer Rob Delicata hopes to begin construction later this year on his Ranta Marina Grill, which is expected to open next May.
Delicata is going ahead with the striking architectural building after approval by Amherstburg's committee of adjustment, from which no appeal by upset neighbours was launched.
Recreation complex would create an artificial lake, ski hills, trails
WindsorOntarioNews.com July 25 2011
An Amherstburg businessman has an idea for a year-round retreat and recreation complex including an artificial lake, ski hills, a working farm, motor sports, and hiking and nature trails.
Scott Sinasac originally thought of the idea about a decade ago and generated some media attention at the time.
But he decided not to pursue it because he was younger then and because of his tool and die career.
Fast-growing Metro newspaper eyeing the Windsor market
WindsorOntarioNews.com July 11 2011
Metro, a tabloid daily newspaper that opened a London Ontario edition in April, is eying Windsor as a possible site to launch a newspaper.
Metro's English Canadian publisher Bill McDonald said that while the chain has "no specific plans" to enter other markets "we are exploring a whole series of potential options and Windsor's on the list of markets we're considering."
The tabloid is largely geared to transit commuters in larger cities such as Montreal, Toronto and Vancouver.
New detention centre will allow public to use recreation facilities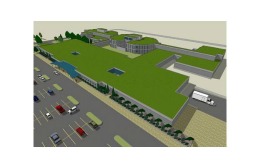 WindsorOntarioNews.com July 3 2011
The new South West Detention Centre or regional jail, will allow the public to use its gymnasium as well as outdoor soccer and cricket fields.
Windsor city planner Rinkey Singh said use of the gym along with washrooms will be by "appointment only" for groups, and the public would be segregated from the inmates.
The soccer and cricket fields will be separated from the jail by berms and will not be used by prisoners.
"Work rules" blamed for long fireworks transit shuttle wait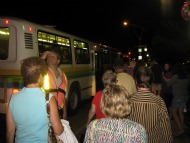 WindsorOntarioNews.com June 28 2011
Thousands of fireworks attendees last night were left waiting a long time to catch the Transit Windsor shuttle back from downtown.
"This was not good at all," said Pat, a lifelong Windsorite who has long attended the fireworks but doubts she will take the shuttle again.
"If I were living here I would not come back – never," said Kathy, an American who left her car at Devonshire Mall to catch the shuttle.
Windsor's international gateway a dismal stretch for motorists
WindsorOntarioNews.com June 8 2011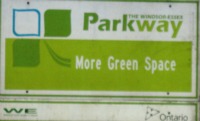 The buildings have been demolished and much of the land is vacant and forlorn looking.
Meanwhile several buildings that used to be businesses - such as a Petro-Canada and a produce market - are empty.
Then there is the zigzagging black fencing that runs for kilometres on both sides of the road.
These are the images that greet motorists driving along the city's main gateway – Huron Church and Talbot roads east of the E.C. Row Expressway and which link Hwy. 401 to the Ambassador Bridge.
Intricate plant species removal contract goes to unique nursery
WindsorOntarioNews.com June 3 2011
St. Williams Nursery and Ecology Centre, a highly specialized nursery, is handling the intricate job of protecting the rare and highly sensitive plant species along the Windsor-Essex Parkway corridor, the new border route to Detroit.
That means removing plants along the 11 km route and replanting to preserve them while the Parkway is being built.
The nursery was contracted by the province to handle the task and has been working out of the former LA Collision garage at the corner of Hwy. 3 (Talbot Rd.) and Todd Lane.
Early Parkway work will affect Howard Ave., North Talbot Road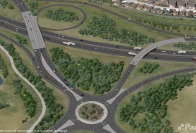 WindsorOntarioNews.com May 24 2011
The first parts of the Windsor-Essex Parkway to be built will actually be roads to divert traffic out of the LaSalle and Tecumseh areas and around the construction work on to and off of Highways 3 and 401.
Parkway planners told a public meeting last week that the new Howard Ave. Diversion will link to a new roundabout (above left) immediately south of the junction where Hwy. 3 currently meets Hwy. 401 and where the Parkway's eastern end will be located.
The Diversion – which will link to the intersection of the current Howard Ave. and LaSalle's new Laurier Pkwy. Extension – will be "one of the first features...to facilitate traffic staging operations," according to Parkway public info documents.
Windsor getting IMAX theatre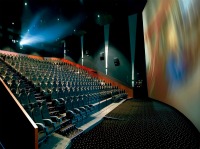 WindsorOntarioNews.com May 17 2011
At long last an IMAX theatre is coming to Windsor.
It will open July 15 at Silver City in south Windsor and debut with Harry Potter and the Deathly Hallows Part 2, in 3D, which also opens across North America that day.
Cineplex Entertainment spokesman Kyle Moffatt said it will be the first IMAX theatre in southwestern Ontario.
"Context sensitive" bicycle trails proposed for Essex County routes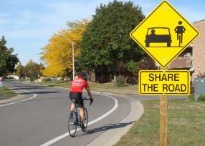 WindsorOntarioNews.com May 4 2011
A Windsor – Amherstburg bike trail along the Detroit River would be one of two "context sensitive" trails in Essex County, should local municipalities approve a major plan for a series of "active living" pathways.
The report, almost a year and a half in the making, comes before county council May 18 and presumably local municipal councils later this year.
The county's manager of transportation planning Jane Mustac says the Windsor – Amherstburg trail would begin at Morton Drive and follow County Rd. 20 through the "urban" parts of LaSalle and Amherstburg.
Free Internet hot zones? They're limited to city's downtown core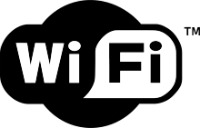 WindsorOntarioNews.com April 18 2011
Windsor and Essex County may have hundreds of kilometres of fibre optic cable underground but the only area in the city that ordinary people can use the Internet for free is downtown.
For two years, as a result of a Downtown Windsor Business Improvement Association (BIA) initiative, people have been able to take their laptop computers into the downtown core and access the Internet anywhere without paying a subscription fee.
13 km of black fencing to keep snakes out of Pkwy construction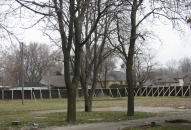 WindsorOntarioNews.com April 12 2011
Those lines and lines of black fencing that have been put up along Talbot Rd. and Huron Church Rd. over the past month are there for one purpose and one purpose only – to protect the snakes.
There are 13 km of black geotextile fencing in areas planners of the new DRIC border route have designated as having large populations of snakes.
Joel Foster, who heads the environmental section for MTO's Windsor Border Initiatives Implementation Group, says the fencing was installed as a requirement under the Endangered Species Act.
This election candidate is out in front with use of social media
WindsorOntarioNews.com April 5 2011
Now your phone can communicate with a candidate via his lawn sign.
NDP Essex candidate Taras Natyshak is the first area candidate - of any political stripe - to embrace social media to the point of putting "tags" on his lawn signs.
The just-delivered batch of signs shows the candidate's picture, of course.
But in the bottom right hand corner are the familiar Facebook and Twitter logos.
Keep donating to Diabetes, fired Value Village employee pleas
WindsorOntarioNews.com March 22 2011
The Value Village employee fired last week from the chain's Dougall Avenue store is pleading with the community not to boycott donations to the Canadian Diabetes Association.
Kathleen Nolan says many in the community seem to be taking out their anger at her firing at the non-profit charitable organization, which donates clothes and other goods to the Value Village stores through its Clothesline program.
Revive City of Roses image?
WindsorOntarioNews.com March 15 2011
The man who oversaw introduction of Windsor's rose city emblem back in the 1960s thinks it's time Windsor refreshed the brand.
In a letter to Mayor Eddie Francis, Doug Johnstone, who chaired the rose committee for the Greater Windsor Foundation, said that "for a time" Windsor in fact did "become well known as a City of Roses."
But he said the image has fallen by the wayside as the city's overall reputation has become a little tattered.
Filling-up stateside? Declare it, but no tax if gas is in the tank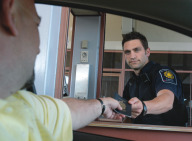 WindsorOntarioNews.com Feb 28 2011
Canadians have been doing it for what seems forever.
And now with gas prices on the rise and the Canadian dollar hovering above its American counterpart there's more incentive than ever to purchase gasoline in the United States.
The age old question is, is it illegal?
Most people might be surprised to learn that it is not illegal to pump gas into your car and then come back to Canada.
Anti-corporate tax cut campaign has satirical billboards, web site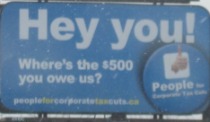 WindsorOntarioNews.com Feb 18 2011
Satirical billboards have popped up around Windsor by a group calling itself People for Corporate Tax Cuts.
The province-wide campaign, funded by the Ontario Public Service Employees Union (OPSEU), was launched over the past month, and aims to bring attention to Ontario's $2.4 billion cut in corporate taxes.
The campaign says that $2.4 billion will come out of the pockets of ordinary Ontarians – to the tune of $500 per family.
Area's newest roundabout will link to Windsor-Essex Parkway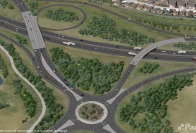 WindsorOntarioNews.com Feb 11 2011
The newest road roundabout that will be coming to our area isn't far from where the county's first two major roundabouts exist – LaSalle.
It will be built between Howard Ave. and Outer Dr. just west of where Hwy. 3 now connects to Hwy. 401.
And it will be associated with the Windsor-Essex Parkway border route.
The Town of LaSalle opened its two new roundabouts – the area's largest – last year.
Major changes for Fort Malden, region's iconic historic site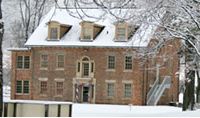 WindsorOntarioNews.com Feb 1 2011
The biggest changes in decades are coming to the region's iconic historical site, Fort Malden in Amherstburg.
It's because of $1 million in federal infrastructure grants, with work to be completed by March 31.
And it works out just in time for planning for next year's War of 1812 bicentennial celebrations in which the fort – located on the Detroit River – figures prominently.
Metro Windsor is number one in the nation for cheap house prices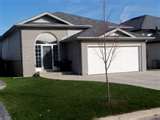 WindsorOntarioNews.com Jan 26 2011
The Frontier Centre for Public Policy hails Windsor as having the most affordable homes in Canada.
"Broken down into regions, the most affordable market in Canada, Windsor, Ontario, is almost five times more affordable than the least affordable, Vancouver, B.C," it says in a new report.
The Winnipeg-based organization says affordability is determined by using the "median multiple" principle – the median house price divided by gross annual median household income.
It's all done; property acquisition now completed for W-E Parkway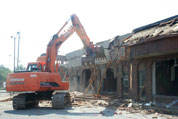 WindsorOntarioNews.com Jan 5 2011
The province has acquired all the property it needs for the new Windsor-Essex Parkway – the 11 km border route connecting Hwy 401 to a new bridge between Windsor and Detroit.
"MTO now has title for all property required for construction of the Windsor-Essex Parkway," Amy Virago, the ministry's property supervisor, said.
The news follows financial closure last month of an agreement between the province and the consortium, the Windsor Essex Mobility Group (WEMG) that will be building the Parkway, estimated at $1.4 billion.
Kingsville's web site shows the town's "southern" identity crisis
WindsorOntarioNews.com Dec 30 2010
The Town of Kingsville has an identity crisis.
While the town has long called itself the country's "most southern town" and features that name on road signs, it's a different story when a visitor goes to the municipality's web site.
The Town of Essex is irked by the town's southerly claim.
It has sent a letter to Kingsville asking the town to stop calling itself the most southern town in Canada.
Scratch rumours - DRIC "early construction" not about detours
WindsorOntarioNews.com Dec 22 2010
If there are rumours flying around about this, best to nip them in the bud – even if spring is still some time away.
Some people seem to believe the new overpasses being built off Mero Ave. in south Windsor near Hwy. 3 and 401 are not actually part of DRIC's new Windsor-Essex Parkway.
The construction, which has been going on for several months, is often dubbed the Parkway's "early construction" by the media, and began without fanfare.
Solar farm now finished at Tilbury
WindsorOntarioNews.com Dec 9 2010
The world's largest manufacturer of solar panels has just finished building a high profile solar farm - the area's largest - along Hwy 401 at Tilbury, and hopes to begin construction of an Amherstburg solar farm by the spring.
First Solar Development Canada, part of Arizona-based First Solar, is in the commissioning process of the Tilbury five-megawatt farm with energy to be supplied to the Chatham-Kent power network.
A view of the farm from Hwy 401 shows more than 82,000 panels assembled on "tables" to catch the sun's rays, with enough generation to power as many as 2500 homes on a typical summer day.
Environmentalists say higher power bills are good for us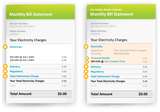 WindsorOntarioNews.com Nov 24 2010
Consumers may vent about increasing power bills (right) – with more hikes to come – but the amounts simply reflect the real costs of energy and in fact are a good thing, environmentalists say.
The fact Finance Minister Dwight Duncan, responding to public pressure, last week decided to lop 10 per cent off power bills, is certainly not the way to go, Angela Bischoff of the Ontario Clean Air Alliance said.
"We think anything that reduces energy prices is not a good thing, that higher electricity prices signal or encourage people to reduce their consumption of electricity."
Trucks regularly barrel through Talbot Rd. amber and red lights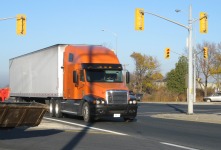 WindsorOntarioNews.com Nov 15 2010
It's one thing for cars to run amber and red lights. It's something else when huge transport trucks run them.
Spend even five minutes at the corner of Howard Ave. and Hwy. 3 (Talbot Rd.) and chances are pretty good you'll see trucks not even slowing down for amber and red lights.
"There are a lot of trucks running amber and red lights," Windsor police spokesman Sgt. Brett Corey says.
No rift between Windsor film festival and casino, Coady says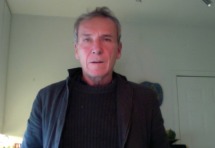 WindsorOntarioNews.com Nov 10 2010
The attendance was up but, no, there wasn't a rift with the casino.
And, yes, maybe there is room for more screenings and comfortable seats at future film fests.
Windsor International Film Festival (WIFF) executive director Peter Coady (above) was commenting on this year's local movie extravaganza, which wound up Sunday.
Coady said 5900 people attended the four day event, "which is an improvement over last year."
Lewenza says he was victim of "perfect storm" in election loss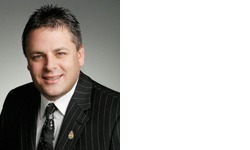 WindsorOntarioNews.com Oct 31 2010
Defeated city councillor Ken Lewenza Jr. was "a little disappointed but not entirely surprised" by losing his seat in the Oct. 25 municipal election.
Lewenza – the only incumbent contesting a seat who lost – said he was the victim of "a perfect storm."
The two term councillor also lost by a wide margin – 3063 to 2342 votes.
TV station to change bandwidth to accommodate US cell company
WindsorOntarioNews.com Oct 24 2010
Local TV station A Windsor will have to move off its 700 megahertz spectrum because it is interfering with extending a 4G cell phone network across Metro Detroit.
Verizon Wireless needs the bandwidth to extend coverage to parts of Oakland and Macomb counties by the end of the year.
But the plans are held up until A Windsor departs that frequency position.
Verizon spokeswoman Michelle Gilbert stressed that the Canadian station had not "done anything wrong."
Province targets low income tenants for more rental aid
WindsorOntarioNews.com Oct 13 2010
Low income renters likely will benefit from a new provincial program that will subsidize their rents.
And, if city council approves it Monday – which looks likely because the city will not be out any money to administer it, an official says – that rent assistance will be retroactive to July.
The province would pay up to $180 per month for the period July – December 2010.
In the new year it would pay up to $250 per month.
Some Essex County voters are receiving more than one ballot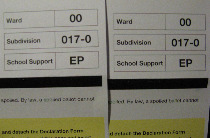 WindsorOntarioNews.com Oct 6 2010
Some people in rural municipalities that are using mail-in voting – all seven in Essex County plus Pelee Island - are receiving more than one ballot.
But election officials say there's no need to worry.
The identical ballots might go to the same people because they own different properties or because their names are listed with slightly different spellings.
Splashy tourist ad campaign directed - at local residents
WindsorOntarioNews.com Oct 1 2010
Slick colourful tourist ads continue to appear in newspapers across Windsor and Essex County by the revamped local tourist bureau.
The ads – as large as half pages in both the broadsheet Windsor Star and tabloid size weekly community newspapers – obviously aren't directed to a market outside Windsor-Essex.
They're specifically directed to a home audience.
University of Windsor to examine the state of local online media
WindsorOntarioNews.com Sept 28 2010
Windsor is seeing a growth in digital media in the form of blogs and online newspapers and other news or issues-oriented web sites.
The University of Windsor is taking stock of this growth at a gathering called A Conversation About Digital Communities Thursday and Friday.
Besides traditional media like newspapers, radio and television, several local blogs have sprouted up over the last few years.
Parkway payouts study
Should DRIC property owners be compensated for emotional loss?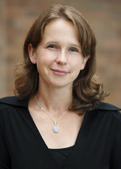 WindsorOntarioNews.com Sept 16 2010
A University of Windsor professor suggests that when governments expropriate for major projects like the Windsor-Essex Parkway some money should be paid for emotional and psychological costs.
Anneke Smit (right), an assistant professor of law, is studying how compensation is being paid to some of the several hundred property owners along the Parkway or DRIC (Detroit River Intl. Crossing) route in west Windsor and LaSalle.
Sierra Club targets Ojibway but DRIC road won't go through it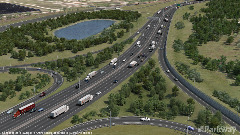 WindsorOntarioNews.com Sept 7 2010
The Sierra Club's application for a judicial review targetting the $5 billion DRIC project – in particular the $1.5 billion nine-kilometre roadway linking existing Hwy. 401 to the new west Windsor bridge – may give someone the impression the road is actually being designed to go through an officially-designated sensitive ecosystem.
But it's not.
Cameras aren't for surveillance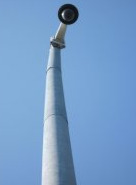 WindsorOntarioNews.com Aug 29 2010
Perhaps you haven't noticed them.
But if you look closely as you drive along the city's major border routes you will see posts with small rounded dark objects at the top.
Smile through your windshield, because you're on not-so-candid camera.
Since 2003, 41 of these "traffic incident management cameras" have been installed.
They're on Huron Church Rd. from the bridge plaza to Highways 3 and 401.
Mystery man: alleged G20 rioter largely unknown back home
WindsorOntarioNews.com Aug 17 2010
Just who is Nicodemo (Nick) Catenacci?
The Windsor man, 41, was arrested by Windsor police last week in connection with rioting at the G20 Summit in Toronto in late June.
Catenacci was picked up Aug 10 by police while riding his bike on Howard Ave. and transported to Toronto where he faces charges of arson and breach of probation.
Ranta Marina condo development would have first area time shares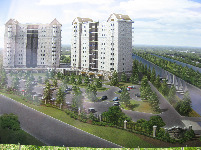 WindsorOntarioNews Aug 10 2010
The proposed 108-unit, twin-storey condo towers on the site of the former publically-owned Ranta Marina would be the first in Windsor-Essex to have time-shares, similar to resorts.
Developer Rob Delicata says there is no way his partnership could sell all units as condos to local residents, most of whom would be "empty nesters."
"We're not going to sell 108 units in Essex County," he said. "Things are tough around here."
Amherstburg residents puzzled: just what are those things?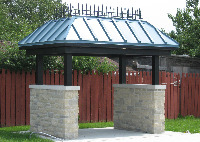 WindsorOntarioNews.com August 3 2010
In Amherstburg the big question all summer has been – what are those things?
Those things are little huts that dot the town's main urban area, looking for all the world like bus stop shelters.
Indeed many citizens have taken to calling them just that.
But, even if the town might be interested in signing on to regional transit in the years to come, Lou Zarlenga, manager of public services, nips that thought in the bud.
Ranta Marina sign restricting access has "always been there"
WindsorOntarioNews.com July 28 2010
One of the arguments long made by Amherstburg residents who didn't want Ranta Marina sold to private developers is that the municipality shouldn't sell off a public park, suggesting the marina is no different from soccer fields or the arena.
But that would imply the marina is available without restriction to anyone. A neighbouring public park at the marina site is in fact unrestricted. But the marina itself has a sign that very clearly says, "Stop! Boat Owners Only Past This Point, Deliveries Excepted."
Shabby parks? Blame the weather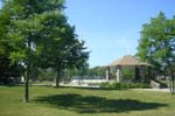 WindsorOntarioNews.com July 19 2010
If city parks are looking a little shabbier than usual blame it on the weather.
Parks head Don Sadler said the large amount of rain this spring and summer has increased grass growth and crews are still scrambling to "get caught up."
"It's just that the weather put us that far behind."
Sadler said crews usually cut grass in parks once every 10 days.
Patriotic slogan tags Ambassador Bridge owner's truck fleet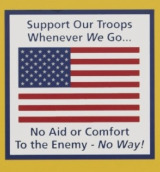 WindsorOntarioNews.com July 7 2010
The company that owns the Ambassador Bridge has shown that, when it comes to supporting the troops, it is also "unabashedly patriotic."
For years – from just before the invasion of Afghanistan following the terrorist attacks of 9/11 – CenTra, which owns the bridge and trucking company Central Transport, has had prominent signs on the back of its 7000 truck trailers with a strongly worded message rarely seen on corporate vehicles.
LaSalle's new east-west road to be completed by end of the year
WindsorOntarioNews.com June 30 2010
A new east - west link across LaSalle – a road that has long been in the planning stage – will be completed by the end of the year.
Construction of the Laurier Dr. extension – officially known as the Laurier Parkway – began in late May.
Sewer work is now almost completed.
The parkway will be two lanes with a gravel shoulder but is designed to be four lanes "predicated on development and growth," according to LaSalle's chief administrative officer Kevin Miller.
St. Clair MediaPlex could become emergency info & training hub
WindsorOntarioNews.com June 24 2010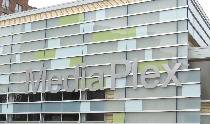 St. Clair College's new state of the art MediaPlex in downtown Windsor could operate as a hub for gathering and disseminating information during emergency events, such as the tornado and other severe storms the area has experienced over the past month.
Essex County's emergency management coordinator Phil Berthiaume says the idea came from St. Clair, in particular Veronique Mandel, who heads the college's journalism program.
Brookfield says gifts not a way to buy off wind power opponents
WindsorOntarioNews.com June 18 2010
Brookfield Renewable Power spokeswoman Shelley Moorhead assured that the Gatineau, Que. – based company is not trying to buy off any opponents to the companies' two Essex County wind projects, the first of which is under construction now.
"Oh, absolutely not," she said.
Moorhead was commenting on the fact the company, which is building projects in Kingsville and Lakeshore, is giving away merchandise at its storefront office at 125 Talbot Rd. in Cottam.
No plans to change date of rainy Art in the Park, event chair says
WindsorOntarioNews.com June 14 2010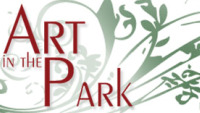 There are no plans to change the date for Windsor's annual Art in the Park.
For the first time, the second day (Sunday) of the two-day weekend event was cancelled earlier this month because the location of the art fair, Willistead Park, was "significantly flooded," Art in the Park Chair Shari Cunningham said.
The park's southeast corner Sunday "was like a lake," she added, noting organizers had to close the event "to ensure the safety of our vendors, our exhibitors and the public."
Essex County's first wind farm, near Harrow, now completed
WindsorOntarioNews.com June 9 2010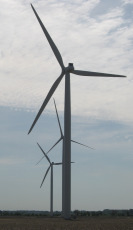 Its might be Essex County's newest tourist attraction.
The area's first wind turbine farm is up and – almost – running in the Town of Essex, just off County Rd. 20.
Construction on the so-called Harrow Wind Farm (picture right) was completed in late May and the turbines are now going through "final commissioning" – being tested with Hydro One and the supplier – before going into regular use.
Revamped tourism web site to debut later this month - Ryan
WindsorOntarioNews.com June 7 2010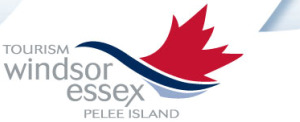 Get ready for a new local tourism web site, the first new product of the revamped regional tourism office.
Tourism Windsor Essex Pelee Island CEO Chris Ryan says the new "100 per cent" revamped site will likely debut "at the end of this month."
The web site will eventually have a tool by which visitors can make holiday bookings.
New festival to jazz-up Windsor
WindsorOntarioNews.com June 1 2010
Detroit's got one. Toronto's got one. Now Windsor will have its own summer jazz festival.
The first Windsor International Jazz, Food and Art Festival will be held at Big Tony's Original Wood Fired Pizza Co. outdoor lot on Walker Rd. June 18 – 20.
Owner Tony Gallippi is a huge jazz fan and thinks Windsor should be exposed to more live jazz music.
"I love it, I could listen to it all day," he says, noting his four-year-old restaurant has jazz-oriented live music on weekends.
Baird: no to Ambassador Bridge compensation
WindsorOntarioNews.com May 28 2010
Transport Minister John Baird has made clear that there will be no compensation to the Ambassador Bridge should DRIC become a reality.
Asked if the government would pay compensation to the bridge's private owners because the new international crossing would use government dollars to compete with a private company the minister adamantly said "no."
Baird noted it is "hardly unprecedented" for public and private entities to compete against one another.
Border officials say their aim is to keep traffic wait times down
WindsorOntarioNews.com May 12 2010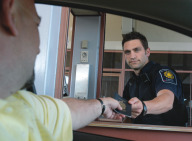 Still waiting half an hour – or longer - to cross into the U.S.?
Wondering why Customs booths that should be open aren't? Wondering where all that extra money went for beefing up resources at the Canada – U.S. border but it still seems to take as long to cross as ever?
According to United States Customs and Border Protection, wait times aren't any longer than they have ever been.
"I don't think so," said spokesman Ron Smith.
Was Granholm appearance "orchestrated?"
DRIC money letter
WindsorOntarioNews.com May 6 2010
Was it all orchestrated?
Did Michigan Governor Jennifer Granholm make it seem as if a shiny new offer from Canada's government to build the DRIC border project was a last minute effort that could save Michigan financially just in the nick of time?
That's how Michigan state representative and Republican Marty Knollenberg sees it.
A week ago a breathless Granholm entered the high profile state transportation committee meeting in Lansing, which was discussing a new border crossing, and read a letter from Canada's transport minister, John Baird, offering up to $550 million for land acquisition and other costs associated with the DRIC project in Michigan.
Walker-Provincial intersection to have grandest city entranceway
WindsorOntarioNews.com May 3 2010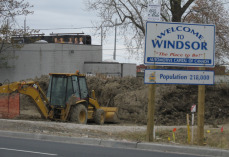 The most impressive new entranceway to the City of Roses will be built at Provincial and Walker roads.
The intersection near the city's busiest big box area and other retail plazas along the Walker Rd. strip will probably see "some vertical elements" that will welcome motorists to Windsor.
It's all part of the city's efforts to beautify entrances to Windsor, a plan that started two years ago with upgrades along Dougall Ave.
Mike Clement, manager of parks development, said final details haven't been worked out. But the entrance will probably have "some kind of small tower or something just to mark the intersection."
New meters to grace city streets
WindsorOntarioNews.com April 28 2010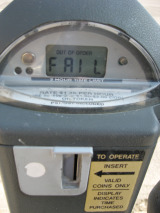 City Council may be considering outsourcing parking meter enforcement jobs. Meanwhile the city just received a batch of new parking meters to replace some of the older, or more well used, ones.
Bob Godin, supervisor of parking operations, said 400 new meters recently arrived.
"So some new ones will be going on the streets fairly shortly."
The city replaces groups of meters at regular intervals.
Godin said some of the oldest meters date back to the mid-1990s, which doesn't seem that long ago.
DRIC construction well underway
WindsorOntarioNews.com April 22 2010
There has never been any formal announcement but construction of the Detroit River International Crossing (DRIC) freeway is well underway.
And this is not "pre-construction" such as the relocation of utilities, as has often been reported.
This is the real thing.
The Ministry of Transportation has awarded a $15.5 million contract to Facca Construction Inc. of Essex for the project south of Howard Ave. and immediately west of Hwy. 3 near the Hwy. 401 interchange.
There is also construction along the north side of Hwy. 401 adjacent to the Southwood Lakes subdivision.
Playboy chooses Windsor as Canadian spot for beach party
WindsorOntarioNews.com April 19 2010
Playboy has selected Windsor as one of two Canadian cities to throw a 50th anniversary party.
The parties, the other in Niagara Falls, commemorate the anniversary of the first Playboy Club.
The beach-themed party will be held at Caesars Windsor June 10 and is one of 50 being held around the world.
Caesars Windsor spokeswoman Holly Ward says the casino is expecting as many as 1000 to attend. Tickets cost $30.
Playboy representative Theresa Hennessey says Caesars was chosen because Playboy thought it would be "a really great fit with the brand."
SouthPoint letter confirms Lake Erie wind project very much alive
WindsorOntarioNews.com April 13, 2010
Leamington's SouthPoint Wind doesn't appear to be backing down from its bid to place as many as 715 wind turbines in Lake Erie and Lake St. Clair.
Despite not being approved last week by the Ontario Power Authority (OPA) for an initial application of 15 wind turbines in Pigeon Bay off Leamington and Kingsville, and comments from local political representatives that the project was effectively dead, the family that owns SouthPoint is proceeding with the controversial projects.
Liovas Group president Jim Liovas said in a letter to Leamington council Friday, after the OPA announcement, that the company is "currently in the initial stages of these projects."
Pigeon Bay wind turbine project appears dead in the water
WindsorOntarioNews.com April 9, 2010
SouthPoint Wind's proposal to build 15 wind turbines in Lake Erie off of Leamington and Kingsville appears dead in the water – at least for the time being and it may never get approved.
The proposal by Leamington's Liovas family did not win approval this week by the Ontario Power Authority (OPA), which released a list of approved green energy projects, including wind.
"That has not been approved," Tim Weber, spokesman for Windsor West MPP and cabinet minister Sandra Pupatello, said.
He said the application has not been permanently rejected. "I'm not using that word."
Detroit refinery to increase Windsor pollution "enormously"
WindsorOntarioNews.com April 8, 2010
A Windsor environmental and occupational health researcher says Windsor's air pollution, already bad, will get a lot worse, after the expansion of the Marathon Oil refinery in southwest Detroit is completed.
"It's going to be adding enormously to air pollution issues," Jim Brophy said.
Marathon is expanding the refinery to handle oil from Alberta's tar sands, which will arrive through a new pipeline.
The Detroit Heavy Oil Upgrade Project is under construction and will be completed by 2012 increasing the refinery's processing capability by 13,000 barrels per day.
Campaign urged to get cyclists off nine business district sidewalks
WindsorOntarioNews.com March 26, 2010
Windsor's nine business improvement areas will be asked to put up signs advising cyclists not to use sidewalks.
The action comes after the injury of a six year old on Ottawa Street by a fast-moving cyclist who hit the child coming out of a retailer.
Ward Three councillor Alan Halberstadt says the initiative is to try to get cyclists to stop using the sidewalks of central business districts, where there is a high percentage of pedestrian traffic.
"It's quite dangerous for pedestrians because cyclists are sometimes racing up and down the sidewalks, people walking out of stores, it's a dangerous business."
Transit's best and worst routes
WindsorOntarioNews.com March 21, 2010
Transit Windsor's best revenue generating routes?
Why, the "main lines" that criss-cross the city. These are the Transway 1A, Transway 1C and Crosstown 2.
The worst performing routes?
The South Windsor 7 and the Lauzon 10.
Stats for 2009 show those routes only generated 25.9 per cent (South Windsor 7) and 23.9 per cent (Lauzon 10).
That means the routes recovered only those percentages of their total operating costs (salaries, fuel, vehicle deprecation, etc.) from the fare box. The rest of the money is made up through subsidies from city taxes, the provincial gas tax and advertising.
Huge traffic drop at Windsor-Detroit tunnel; bridge traffic up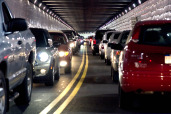 WindsorOntarioNews.com March 16 2010 Photo by Kim Kozlowski
The Windsor Detroit Tunnel has seen a precipitous decline in traffic this year, with so far as many as 113,728 fewer vehicles year-to-date (until end of February) over last year.
The stats are provided by the Public Border Operators Association, representing publically-owned border crossings between Ontario and Michigan, and New York State.
Car traffic at the tunnel is down 112,219 vehicles, truck traffic down 795, and buses or miscellaneous vehicles down 714 for a total of 113,728 fewer vehicles.
W-E approved for 25 green energy projects

WindsorOntarioNews.com March 10 2010
Pelee Island Winery is the first winery in Ontario approved to sport roof top solar panels as a result of a provincial energy announcement today.
As well, solar panels will likely be coming to area Loblaw grocery stores including Real Canadian Superstores, Zehrs and No Frills.
Windsor's David Suzuki public school, expected to open in the fall, will also have rooftop panels.
Ontario Minister of Energy and Infrastructure Brad Duguid says 510 contracts – some 25 in Windsor and Essex County - have been approved for 120 communities across the province where between 10 to 500 kilowatts of power each will be generated.
DRTP moving on new rail tunnel
EA likely in "second quarter"
WindsorOntarioNews.com March 5 2010
The Detroit River Tunnel Partnership (DRTP) will be moving ahead with an environmental assessment for a new rail tunnel with an announcement coming "within weeks."
The project – a partnership between the Ontario Municipal Employees Retirement System (OMERS) and Canadian Pacific Railway (CPR) – should have the EA underway in the "second quarter," spokesman Mike Rohrer says.
The DRTP originally proposed a truck tunnel under the Detroit River, which created a storm of controversy as a proposed solution for traffic congestion between Windsor and Detroit.
Olympics move over, Inukshuks are us!
WindsorOntarioNews.com Feb 26 2010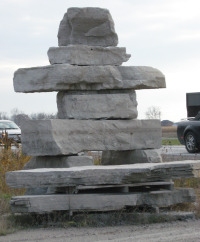 It just goes to show that Canada's southernmost region can also get in touch with its Great White North inner being, especially during this snowy February.
The time-honoured Inuit Inukshuk is the symbol of the Vancouver Olympics.
But along the highways and byways of Essex County there are homemade Inukshuks.
A massive one (on right) was spotted on Manning Rd. north of Hwy. 401.
Another is on Broderick Rd. in LaSalle.
Eco-friendly bags used to steal groceries
WindsorOntarioNews.com Feb 22, 2010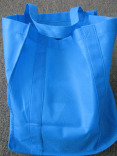 At least one local grocery is patting down shoppers' enviro-friendly reusable grocery bags looking for stolen items prior to checkout.
No Frills in Amherstburg has been checking the bags, used by shoppers in place of plastic bags, because there have been incidents of theft.
No Frills is owned by the Loblaw chain.
Calls to Loblaw and other major grocery chains such as Sobeys and Metro, asking if there has been a noticeable increase in theft and whether their companies have similar policies on checking shoppers' bags, were referred to an industry association.
Remands like Windsor Jail worse than pen
WindsorOntarioNews.com Feb 18 2010
Photo by devonhaupt flickr.com

Provincial remand facilities like Windsor Jail tend to be much more violent than federal penitentiaries, says the head of Canada's best-known agency that works with prisoners.
Craig Jones said prisoners generally "will do anything to get out of remand because the conditions are so bad."
The executive director of The John Howard Society of Canada was commenting on a recent beating at the jail, where prisoners allegedly attacked a new inmate because he hadn't brought drugs into the prison when serving a weekend intermittent sentence.
The victim was paralyzed from the waist down.
Local recycling bin contract with Mafia firm
WindsorOntarioNews.com Feb 15 2010
A company that signed a contract with officials for pedestrian street recycing bins was affiliated with the Mafia.
In today's editions the National Post reports that Windsor, along with several other Canadian cities including Toronto, London and Ottawa, signed a deal several years ago with OMG Media Inc. to install what has become the familiar stainless steel recycling bins on streets where pedestrians can divide their garbage by throwing them into different slots for glass and paper.
OMG or Olifas Marketing Group at one time had $1.6 million in shares owned by Montreal mob boss Vito Rizzuto's wife and three children, the Post reported.
Downtown asking $600,000 from Ottawa
WindsorOntarioNews.com Feb 12 2010
The Downtown Windsor Business Improvement Association is seeking $600,000 from the federal government to start a business incubator.
BIA executive director Chris Edwards says the money is needed to get the incubator up and running.
"We do have a model to sustain it; the BIA would be heavily involved in that."
An 8000-sq ft space has been tentatively selected for the site, and an individual has come forward to donate the space, Edwards said.
Bertolin working on bingo lawsuit
WindsorOntarioNews.com Feb 10 2010
Former city licensing commissioner Diane Bertolin, who resigned suddenly last week, is continuing to work for the city on a class action lawsuit over bingo license fees.
The lawsuit has been brought on behalf of charities who say the fees were too high to cover the costs to the city of processing the licenses and regulating the industry.
Should the city lose it could be on the hook for up to $85 million.
City solicitor George Wilkki says Bertolin "continues to work on that file" but had no further comment.
(For more on the resignation see story below; for more on the bingo lawsuit, see Nov 18 2009 story)
Long time senior manager resigns city post
WindsorOntarioNews.com Feb 8 2010
One of Windsor city hall's key administrators, after a long career with the city, has resigned her position.
Diane Bertolin resigned Friday afternoon. No reasons were provided to staff.
"We found out about three in the afternoon" that day, Michael Chantler, director of business administration in the licensing department and who answered to Bertolin, said.
"It was a complete surprise to me."
Bertolin had been employed with the city 19 years, 14 in licensing.
Candidate to take legal action against city
WindsorOntarioNews.com Feb 4, 2010
The man who was ousted as chair of Windsor's crime prevention committee says he'll be taking legal action against the city.
John Middleton, who's running in this year's municipal election as a candidate in Ward 5, says he will make details known in "two weeks - max."
"There will be clear action when the news release comes out," he said.
Asked if the legal action might relate to character defamation, he replied, "That's correct."
A shocker: natural gas bills to decline $500
WindsorOntarioNews.com Feb 1, 2010
The average family in Windsor and Essex County will see their natural gas bills decline by about $500 this year. Customers who opened their Union Gas bills over the past month may have been shocked to see the drop in their bills. In fact they're paying one-third now what they were paying a year ago.
A'burg proposes first county farm market
WindsorOntarioNews.com Jan 29, 2010
The first Essex County farmers' market could be built in Amherstburg if the town is successful in securing more than $500,000 in federal stimulus money for a project at a site on County Rd. 20 at the end of Walker Rd.
Detroit? No, just Windsor's near east side
WindsorOntarioNews.com Jan 26, 2010
There's a little bit of Detroit on Windsor's near east side. Vacant lots, boarded up buildings, houses with disintegrating roofs, the blocks between Aylmer and Louis Avenues with Chatham St. E. running in between, look like they could be a stand in for the worst parts of the Motor City.
American non-union company protested
WindsorOntarioNews.com Jan 21, 2010
The local Labourers Union will be making its voice heard against any attempt to hire a non-union American company to do work on the $60 million Windsor Retention Treatment Basin (RTB) along the riverfront.
Activist says new border route has no sound environment, economic purpose
WindsorOntarioNews.com Jan 17, 2010
The director of the Sierra Club's Ontario chapter Dan McDermott says the Detroit River International Crossing (DRIC) should not go ahead because it is an affront to the Windsor Detroit ecosystem and is questionable in light of global warming and diminishing use of carbon-based fuels.
Mayoral candidate Sam Sinjari will "take action" to turn city around
WindsorOntarioNews.com Jan 14 2010
Windsor mayoral candidate Sam Sinjari, 20 years old, believes he has what it takes to be the mayor of Windsor. "I'm going to take action," he says, should he be elected to the city's top post in this October's municipal election.
"Windsor" scam artists target Ohio victims
WindsorOntarioNews.com Jan 11, 2010
Windsor's border location makes the city an easy target for scam artists who illegally seek to have Americans wire money to fake lawyers or family members.
Lise Lacasse returns for opening night screening of movie Youth in Revolt
WindsorOntarioNews.com, Jan 7, 2010
Tecumseh's Lise Lacasse is coming home Friday night when she'll be at the second performance of Lakeshore Cinemas' screening of the movie Youth in Revolt.
Local 211 call centre to serve all southwestern Ontario
WindsorOntarioNews.com Jan 4, 2010
The City of Windsor will soon be operating the 211 non-emergency call service for all of southwestern Ontario. In fact the city hall department which oversees 211 began work on the expansion immediately after city council gave its okay in mid-December, with staff getting down to work after the New Year's break.
In the dark: "hundreds" of Windsor blocks without streetlights
WindsorOntarioNews.com Dec 30, 2009
Drive the long block along Roseland Dr. E. between Dougall Ave. and the Roseland golf course and you might notice something a little peculiar – the absence of street lights.
Unique lamp posts designed for Windsor
WindsorOntarioNews.com Dec 26, 2009
These lights were designed for Windsor. Those futuristic-looking streetlights that first showed up more than a decade ago are now more in evidence along downtown streets.
Toyota yanks scenes of Windsor Jaycees' Canadian unity flag
WindsorOntarioNews.com Dec 21, 2009
Images of that giant Windsor Jaycees Canadian flag have hit the cutting room floor. The flag, made famous when it became the symbol of the last-minute Canadian unity rally in Montreal just before the 1995 Quebec referendum and which possibly played a role in saving the country – has been lopped from a Toyota advertising campaign in Quebec.
City Hall: good pay if you can get it
WindsorOntarioNews.com Dec 17, 2009
A group of city hall management employees is seeking to get the same status as a union and wants to negotiate a first contract with the city. This week they overwhelmingly voted down a city offer because it didn't match provisions of non-management staff represented by the Canadian Union of Public Employees (CUPE).
Customs eyeing bridge plaza for expansion
WindsorOntarioNews.com Dec 15, 2009
While owners of property in Windsor's west end continue to feud with the city about the fate of dozens of boarded up houses along several blocks near the Ambassador Bridge one of the reasons cited for a prohibition on the homes' demolition has a definite basis in fact.
Artists launch sticker campaign against Mayor Francis
WindsorOntarioNews.com Dec 11, 2009
A group of artists has launched a campaign against Windsor Mayor Eddie Francis. The group, which apparently doesn't want to be identified and seems to be working "underground" has been placing stickers around the city criticizing the mayor.
New charge coming to cable bills in January
WindsorOntarioNews.com Dec 9, 2009
Local cable TV subscribers will see a new charge on their January bills. It's the Local Programming Improvement Fund (LPIF) charge and amounts to 1.5 per cent plus tax.
Essex County towns hooking-up smart water meters
WindsorOntarioNews.com Dec 7, 2009
Several Essex County communities are on the leading tech edge when it comes to what used to be the simple water meter. Amherstburg, for example, has been rolling out its Sensus electronic water meters this fall.
U.S. group chooses Windsor for coats for kids distribution
WindsorOntarioNews.com Dec 4, 2009
In an unprecedented move the Knights of Columbus Supreme Council in the United States will be giving away hundreds of brand new coats for elementary school students Monday in Windsor at the Unemployed Help Centre.
BIA decries Ouellette Ave improvements as "sea of gray"
WindsorOntarioNews.com Dec 2, 2009
The City of Windsor spent almost $5 million on new streetscaping downtown. But members of the Downtown Windsor Business Improvement Association, which kicked in more than $1 million of the cost, aren't happy at all about it.
Citizens group has eyes on DRIC Customs plaza
WindsorOntarioNews.com Nov 29 2009
The group that is challenging a big box retail development along Matchette Rd. in west Windsor also has its eyes on the environmental impact of the Detroit River International Crossing's (DRIC) massive Customs plaza in Brighton Beach near the Detroit River.
Council activist says tunnel proposal "dubious, stupid"
WindsorOntarioNews.com Nov 26, 2009
Who is Bruce McLeod and why did he make a complaint to Windsor's Integrity Commissioner about a meeting Mayor Eddie Francis had with now convicted Detroit Mayor Kwame Kilpatrick two summers ago?
Paul Martin part of Trust to revamp Assumption Church
WindsorOntarioNews.com Nov 24, 2009
Former Prime Minister Paul Martin and well-known Canadian author Richard Rohmer have been enlisted to serve on a national campaign to seek funding as part of a major plan to renovate Assumption Church and surroundings.
Electronic bingo hall opening in Windsor
WindsorOntarioNews.com Nov 22, 2009
Windsor's first E-bingo hall will be opening later this month with a grand opening planned for early December.
City could be on hook for up to $85 million
WindsorOntarioNews.com Nov 18, 2009
The City of Windsor could be on the hook for as much as $85 million should a class action lawsuit challenging it over the legality of bingo fees be successful.
Ranta Marina protesters "self-interested" group
Windsor Ontario News November 15 2009
One of the Amherstburg town councillors who voted to sell the municipally-owned Ranta Marina is not fazed at all by vocal opposition to the conditional sale to developer Rob Delicata.
Transit looking at cheaper passes, open transfers
Windsor Ontario News November 12 2009
Transit Windsor is considering major changes to its fare system, including the introduction of inexpensive daily family passes and transfers that would allow passengers to return in the direction they came from without paying another fare.
Law says child driver should have been supervised
Windsor Ontario News November 10, 2009
There are restrictions for children under 12 using dirt bikes, including where they can drive them and the kind of supervision they must be under.
Clinton cut fees for environmental fundraiser
Windsor Ontario News November 6, 2009
Bill Clinton may charge well over $100,000 for speaking engagements but he cut his price substantially to be guest speaker at a gala fundraiser next spring by the Essex Region Conservation Foundation.
Windsor could gain sizable revenue from Parkway properties
Windsor Ontario News November 3, 2009
Some 150 parcels of city-owned land along the Windsor-Essex Parkway route could derive substantial income for the city although Mayor Eddie Francis wouldn't speculate as to how much the city could earn.
Poor economy leads condo owner to advertise nationally
Windsor Ontario News November 2, 2009
A Windsor man thinks the local market for a luxury riverfront condominium is so poor that he has spent considerable money to buy display advertising in one of Canada's national newspapers to advertise the property.
Bridge uses billboards to take campaign to public
Windsor Ontario News October 29, 2009
The Ambassador Bridge company has taken its appeal for a new bridge span directly to the public.
Canada Post won't deliver along construction route
Windsor Ontario News October 28, 2009
Amherstburg residents this week received hand delivered letters from the town's public works department informing them that the post office will not have letter carriers deliver mail along the stretch of road that is being torn up and replaced as part of a municipal beautification project.
Click to read more
Tecumseh park plan has lake pier, ecological gardens
Windsor Ontario News October 27, 2009
Tecumseh's new waterfront park, now largely an open space with limited amenities, is expected to undergo a major transformation under plans being drawn up by the town's engineering consultants, Toronto's EDA Collaborative Inc.
Click to read more
New signs coming to Highway 401
Windsor Ontario News October 23, 2009
Expect newer and better signs along Highway 401 in the near future to alert motorists to the fact that service centre sites are still open.
Click to read more
Tecumseh says MPAC office will be on transit route
Windsor Ontario News October 20, 2009
Tecumseh Mayor Gary McNamara says there will indeed be public transit service to the new Municipal Property Assessment Corporation (MPAC) office when it opens in Tecumseh likely in late January.