Windsor Ontario News is Windsor and Essex County's online newspaper
__________________________________________________________________
Follow WindsorOntarioNews.com on
__________________________________________________________________
City has "met or exceeded" greenhouse gas reduction targets en route to net zero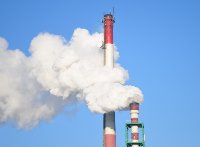 WindsorOntarioNews.com Sept. 22 2023
The City of Windsor is making headway on reducing carbon emissions, according to the first report on its plan to eliminate greenhouse gases since before the Covid-19 pandemic. The city has a goal of reducing emissions to zero by 2050. In 2015 the city began a long-term plan to cut energy use and greenhouses gases. It therefore uses 2014 as a baseline and compared emissions to 2019 because 2020 and 2021 - which had greater emission declines - are considered "outliers" due to Covid-19 lockdowns when the economy slowed dramatically and artificially. "Since 2014, emissions and energy consumption for the Windsor community have generally followed a downward trend," the report says. In 2019 per-capita emissions were 8.13 tonnes compared to 8.86 in 2014. Total emissions were therefore down almost six per cent and total energy used down almost three per cent. The biggest reduction was in commercial emissions – just over 30 per cent, followed by residential at almost 12 per cent. Industrial was off close to seven per cent. "To put the community emissions into context, 1.9 million acres of forest or 26 million seedlings planted and grown for ten years would be required to sequester the carbon emitted by the Windsor community in 2021," the report says. The city to date has "met or exceeded" all interim targets on the way to zero. The city is currently working on a 2022 report which "will provide a better representation of actual community and corporate trends as many COVID restrictions were removed."
______________________________________________________________________
Developer proposes new theater for Silver City site and says other retail will vanish without it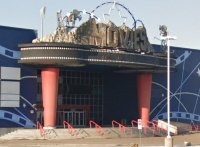 WindsorOntarioNews.com Sept. 8 2023
A prominent city developer is proposing to revitalize the former Silver City theater in south Windsor and argues that if it isn't redeveloped other retailers in the area will move. Joe Mikhail of JBM Capital Inc. is seeking city financial incentives - and recommended by city staff - to attract a new theatre company and retail or offices to what was the Silver City building. Silver City closed more than two years ago and the building has been badly vandalized. Mikhail would spend $6.5 million, the city would grant almost $2 million over 10 years or the difference between current taxes and new taxes after the redevelopment, or 30.5 per cent of JBM's investment. In a letter Mikhail made an emotional plea. "We would be much better off to simply take down the property and reduce the property taxes to vacant land." However, he said, "it would be the wrong one for the city and its need to have a second venue for entertainment." Mikhail said the theater in fact was a catalyst for attracting other commercial to the south Windsor big box area. "The theatre introduced Costco to the area, which lead to a majority of huge boxes to follow," he said. "Its draw created a reason for Walker Road to become the dominate retail sector in the city, which then allowed residential growth to multiply." Mikhail said a current "major retailer" has indicated that "if the theatre is not open, they will move their store outside of Windsor." And more would follow. "With the relocation of this space, all restaurants in this area will also move or be forced to close. Other big box in the area will likely look at following this move towards Tecumseh. It would not be difficult to see the city's tax base on Walker Rd. would diminish considerably."
Photo: Google Street View ______________________________________________________________________
Plan would end weekly garbage pickup, require clear plastic bags instead of opaque ones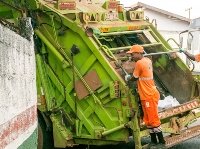 WindsorOntarioNews.com August 26 2023
Windsor and Essex County residents could see their garbage collection go from weekly to bi-weekly if a new waste collection system is put in place. Also, opaque plastic bags would have to be replaced by clear plastic ones. It's all part of a move to comply with a 2025 provincial policy to divert organic waste such as household food, paper towels and pet waste, from landfills. Already, an organics processing company has been hired, Seacliff Energy Corp. Mean while, waste management would be transferred from local municipalities to the county; currently officials are trying to determine efficiencies of scale. "There is no proposal as of yet because regionalizing the service has not even been approved, let alone what the level of service would be should the regionalization of waste collection be approved," county spokesman Don McArthur said. County Council passed a resolution but most municipalities would have to sign on. "This uploading process is not completed yet, as regionalizing the service requires the support of at least four of the seven local municipalities comprising at least 50 per cent of the electors in Essex County," McArthur added. And should service be uploaded residents "initially" wouldn't see a change. In addition, service could be "enhanced" through a weekly organics collection, he said. However, should it go forward, garbage collection would change dramatically. A consultant's report recommends ending weekly collection and replacing it with "every other week." The report, based on results of numerous other municipalities which have implemented this, says biweekly collection is the "single most effective" way to get residents on board with organics diversion. There are "challenges," however, such as potential for increased odours. Some municipalities offer alternatives such as placing "one bag of waste diapers and incontinence products out for collection on the alternating week from garbage collection" or double-bagging used diapers. But municipalities generally have "successfully" overcome issues. Meanwhile, switching to clear plastic bags has "been found to increase diversion" as reminders to residents to separate materials but also "assist with the enforcing of municipal material disposal bans by allowing waste collectors to monitor for compliance and reject any bags containing banned items." For privacy, one municipality allows "opaque bag (grocery-sized)" packaging within the larger clear bag.
______________________________________________________________________
Charges dropped against Windsor man over Freedom Convoy Ambassador Bridge protests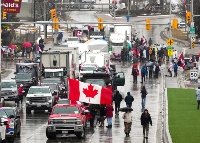 WindsorOntarioNews.com August 2 2023
Charges have been dropped against Eric Lemmon of Windsor over his participation in protests in Windsor during the Freedom Convoy protests near the Ambassador Bridge in Windsor in February of last year. Alan Honner, The Democracy Fund's (TDF) legal director and lead counsel on the case, said the Crown withdrew charges after the defence disclosed that Lemmon was on the sidewalk with video evidence backing up the theory. "This is a case where the Crown and defence worked together to achieve the right result," Honner said. He added an "unqualified withdrawal" of charges is considered to be a "favourable resolution" to criminal charges. It's similar to an acquittal or a stay-of-proceedings, also favourable resolutions. Lemmon was charged with mischief and disobeying a court order when he retained TDF to defend him against the charges in May of this year. A two-day trial was set to commence on August 14, 2023, before the Crown withdrew the charges Tuesday, telling Justice Jeanine LeRoy of the Ontario Court of Justice that there was no reasonable prospect of conviction. The TDF is a Canadian legal charity advancing constitutional rights and has taken on numerous cases where citizens' civil liberties have been infringed during the Covid-19 government lockdowns.
Photo: The Democracy Fund
______________________________________________________________________
Bye bye Roseland as city to vote on shifting venerable curling club to the WFCU Centre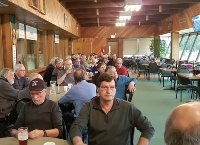 WindsorOntarioNews.com August 1 2023
City Council next week will vote on a plan to close the venerable Roseland curling facility in South Windsor and transfer curling to the WFCU Centre on the city's far east side. The cost of $525,000 for the conversion and associated costs of one of the WFCU's rinks, including a licensed lounge, is much less than a total revamp of Roseland - $12.5 to $15 million. Much of the aged building's structures "are at the end" of their lifecycles, a city report says. Replacement parts for the 50,000 sq. ft. building are "becoming increasingly difficult to find." Another option would have been to demolish the clubhouse, renovate the rink and add a "small building." Total cost: $8.5-9.3 million. A third option – building an entirely new 20,000 sq. ft. facility with five sheets would be $9 – 12 million exclusive of demolition costs for the present building and new clubhouse. The move to WFCU would see a permanent facility after conversion of one of the skating rinks. "Most arena ice pads can easily accommodate a five-sheet curling rink, using the existing refrigeration plant," the report says. And "based on the usage of the existing six sheet facility at Roseland it is anticipated that five sheets is sufficient to maintain the same level of service while still providing opportunity for growth." Based on public comment moving to WFCU would be best as the centre can "easily accommodate" a lounge, food services and bonspiels. Work could be completed for the 2024-25 season. Some user groups would be "displaced" to another rink with public use then "near capacity" and "public skates may no longer be offered" at same times or locations.
______________________________________________________________________
Stats show people recycled less last year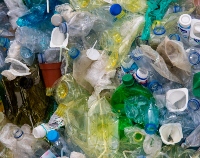 WindsorOntarioNews.com July 21 2023
Local residents aren't recycling as much as they previously did. Waste "diversion" through recycling boxes and other methods amounted to 51,435 tonnes last year or 32 per cent of all garbage, compared to 56,303 tonnes or 32.9 per cent in 2021. In terms of recycling boxes themselves, we put only 21,978 tonnes of paper, glass and plastics into them compared to 23,802 tonnes the previous year. But drop off at recycling centres were up – 611 to 605 tonnes. The amounts contributed by the city and county were almost the same – 10,931 and 11,047 tonnes respectively. But maybe we're getting better about only putting pure recyclables in the boxes. That's because "non-recyclables" like contaminated items or materials to tie recyclables together, saw a "significant" decrease from 2,632 to 1,342 tonnes, according to the Essex Windsor Solid Waste Authority (EWSWA) annual report. And while diversion was "slightly lower" than in the previous year, market conditions were "very similar" and revenue from the sale of recyclables "remain exceptionally high" at least for part of the year, generating $4,681,016 vs. $4,967,436 in 2021. Cardboard drew the most income at $1,061,269, followed by PET (plastic containers) at $980,506 and old newspaper at $872,762, the latter two up substantially over 2021. Revenues have fluctuated wildly since 2015. In that year the authority made $3.1 million in income, then $4.2 million in 2017, then only $2 million in 2019, to the current figures.
______________________________________________________________________
National civil liberties group takes on Constable Brisco's appeal over Freedom Convoy donation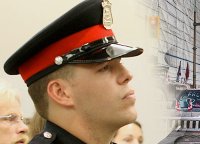 WindsorOntarioNews.com July 7 2023
The Calgary-based Justice Centre for Constitutional Freedoms (JCCF) is taking on Windsor police constable Michael Brisco's appeal of a police disciplinary tribunal penalty for donating to the Freedom Convoy truck protest in 2022. The JCCF has gone to bat in innumerable cases of prosecutions related to Covid-19 lockdown policies, restrictions and penalties. Brisco donated $50 when he was also on unpaid leave for refusing to get a Covid-19 vaccine. The constable, who had an otherwise perfect record during his 15 years as a local peace officer, was convicted of discreditable conduct. Brisco's name was revealed after the GoSendGo donation site was hacked. He also wrote: "Thank you fellow Canadians for fighting for freedom at the base of Sauron's Tower. The world is watching … and we see Trudeau's true colours." The donation was made Feb. 8. A state of emergency was declared Feb. 6 over the occupation in Ottawa by hundreds of truckers. The protest has been deemed an illegal activity Feb. 4. A smaller protest blocking the Ambassador Bridge also took place in Windsor. Said the Justice Centre, "This is an aggressive and unjust attack on Constable Brisco's freedom of expression! All Canadians, including police officers, should be able to donate freely to the causes of their choosing, as part of our freedoms of expression and association, without being penalized. The Tribunal never even considered Constable Brisco's constitutional freedoms before punishing him for exercising them!" The appeal is going before the Ontario Civil Police Commission this fall. The JCCF is seeking donations and has already spent $9000 for official transcripts. JCCF Toronto-based lawyer Chris Fleury told WindsrOntarioNews.com that he is "not aware of any police officer in Ontario having ever been charged in the context of making a charitable donation, to the Freedom Convoy or otherwise." He wouldn't comment on how JCCF was contacted, citing solicitor-client privilege.
Photo: JCCF
______________________________________________________________________
Lawyer says school board's decision to ban in-person meetings smacks of "totalitarian states"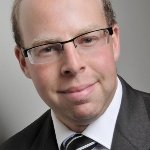 WindsorOntarioNews.com June 23 2023
A Windsor lawyer says the decision by the Greater Essex County District School Board (GECDSB) to "indefinitely" close meetings to the public is a "step towards eliminating dissent." The board stated June 14 that "until further notice in-person attendance at meetings of the GECDSB Board of Trustees will be limited to staff and Trustees." Without elaboration the board says this is "to allow for the orderly and expeditious completion of regular business meetings in a safe and secure setting for staff and members of the board." But lawyer Daniel Ableser, (photo) long an observer of how elected bodies conduct business, says conducting such meetings without the public in attendance is akin to "totalitarian states, like China." Ableser addressed the board this week via telephone after the policy went into effect. Ableser who, over the years, has also commented on issues of transparency at Windsor City Council meetings, said the board's action flies in the face of "democratic principles that have gone back 3000 years." Moreover, it specifically contradicts the provincial Education Act and its regulations which are "abundantly clear" that the public "shall be open to permit physical attendance." Ableser says the board's reason for excluding the pubic - they can now only watch on YouTube and present delegations by phone – doesn't cut it. If safety is the concern, he says, it should be addressed by the police, not the board. "If there's a threat you report that to the police and they will attend," he said. If one or two people are disruptive they are removed. Ableser said the board is following in the footsteps of other provincial and indeed, North American, school boards, by trying to eliminate critical comment or opposition. He says there's no question boards are on the "front lines of the culture wars" but cites a double standard. They say "we want our soap box for our culture war issues but we want to be able to ban a minority viewpoint that we disagree with. And that's tyranny of the majority." The board's move comes in the wake of parents protesting against a board policy to prevent them from knowing about students' decisions to change gender identity. Ableser, who has no personal stake in the issue, has filed a complaint with the Ontario Ombudsman and says he could bring a Charter challenge. But he suspects the board may "know that they botched this" and thinks meetings will be "back to regular order." The next meeting isn't until October anyway.
______________________________________________________________________
Underground Railroad is theme of DT Civic Esplanade and City Hall Plaza redevelopment
WindsorOntarioNews.com June 8 2023
The "preferred" master plan for the new City Esplanade and City Hall Plaza would be one that highlights Windsor's integral role in the Underground Railroad of the 19th century. Called Light the Path it would create an "invigorating, informative and exciting civic" public area stretching from city hall to the riverfront. Council approved the plan late last month, the culmination of two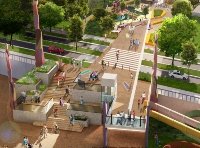 decades of discussion and initial concepts for a new downtown Civic Square. Two other options were Matrix Garden – an ecological concept - and River Flow, which emphasized city history. But Light the Plan would feature "inspired lighting, engaging seating opportunities and gathering spaces, interactive art and water features, and entertaining venues." City Hall Square (top image) would have a "new type of civic space" with outline of a former military barracks and Black refugee housing, an event area and vendors space. There would also be a "francophone moment" and media screen. The Charles Clark Square ice rink would move south and form a skate trail. The Square in turn would accommodate bigger crowds and "creative geometric plazas" that serve as "outdoor rooms." There would be much outdoor innovative seating and tables for office workers and the public. A stage and food truck area completes the profile. The Arts Park would display permanent and temporary art installations with "sculptural seating" walls. The Riverside Drive crossing would be at grade or a bridge (second image) with a signature City Beacon having a "dramatic overlook" with grand staircases of the river and Detroit skyline and monuments linked to Detroit celebrating the "harrowing stories of Black Freedom Seekers who came to Canada escaping slavery in the US." Café tables and graffiti or mural walks would complete the scene. Execution of the plan will span several years. The price could be upwards of $30-$35 million.
Images: City of Windsor/FORREC
______________________________________________________________________
Group envisions "off-Broadway" independent type theatre for Windsor's theatre companies
WindsorOntarioNews.com May 27 2023
Windsor's theatre community is craving a new theater performance arts space, and a vibrant arts hub in Walkerville has a vision of creating just such a home. Shō Studios applied for but was rejected for a $3.2 million federal arts matching grant to create an independent 200-300 seat theatre that would be an entirely new building, adjacent to its current site at the corner of Wyandotte St. and Monmouth Rd. "The permanent theatre is a new build, a brand new building, we want it state of the art," Shō's president Lorriane Steele said. The complicated application included detailed "sketch-ups" of the new space but Steele thinks it was rejected because "we didn't own the building." She said "there are more hoops to jump through for government money when you're trying to do something culturally important for the community." She says the organization will try again. The concept has the backing of Windsor MP Irek Kusmierczyk. Shō, a Japanese word for a musical instrument that mimics the sound of the mythical Phoenix, has been in existed since 2009. The group's building has expanded to a vibrant multi-faceted arts hub, with more than 30,000 sq. ft of artist studios and pop-up performance spaces for theatre and music. But live shows can only accommodate as many as 60 people. Steele and Susan McLeod, Shō's secretary-treasurer, have virtually built out the venue themselves to accommodate a myriad of local artists and arts organizations. "We knew that there was a need in Windsor for more arts infrastructure," Steele said. The city has existing theatres but they are either too large or organizationally restrictive for the kind of innovative and intimate productions Shō envisions, similar to "off-off-Broadway" or the numerous smaller independent theatres in Toronto. There are 28 theatre groups locally who could take advantage of the venue, they say. "Windsor needs this," Steele says.
______________________________________________________________________
Is Windsor's $5B EV battery plant in danger?
WindsorOntarioNews.com May 14 2023
Stellantis could halt work on the mammoth $5 billion NextStar Energy battery plant being built on Windsor's east side, the Toronto Star reports. The reason? A similar plant just up the road in St. Thomas, owned by Volkswagen, is getting much more in government subsidies. Ottawa was forced to shell out the massive Volkswagen subvsidy - $13.2 billiuon over five years – to build the plant in Canada and thereby matching the US Government's massive subsidies for electric vehicle plants under Joe Biden's Inflation Reduction Act (IRA), which gives automakers between $2700 and $3500 US for each EV battery produced. The problem is that Stellantis agreed to its government subsidy long before the IRA was passed. The Star quoted "industry sources" but Stellantis did not return requests for comment. "It would be attractive for the company to relocate stateside if Ottawa and Queen's Park refuse to up the ante — even with the hundreds of millions of dollars already sunk into the Windsor facility, which is partially built," the Star reports. Stellantis had actually been seeking a similar deal from the feds even before the VW payout was announced. Federal Industry Minister François-Philippe Champagne confirmed the government and Stellantis are "still negotiating." He said the government wants to be "fair (and) equitable." But he doesn't believe Stellantis will pull the plug on the Windsor plant, saying they're "very committed." The provincial government, too, is aware it may have to ante up more dollars for Windsor, the Star says. But Ottawa also maintains the two plants are different with St. Thomas's size and ability to be "scaled up" as the EV market in North America expands. The NextStar plant is a joint partnership of Stellantis and LG Energy Solutions. The Star says Stellantis could seek a subsidy increase proportional to its battery output – 400,000 batteries/year vs. Volkswagen's one million – or 40 percent of Volkswagen's $13.2 billion take: $5.2 billion.
______________________________________________________________________
Scofflaws owe city more than $45M in fines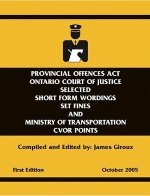 WindsorOntarioNews.com April 27 2023
Someone's not paying their fines. And the City of Windsor is hard-pressed to track them down. "Regardless of how effective the active collection efforts are, there still remains a significant number of outstanding fines," city staff who handle Provincial Offences Act (POA) citations, say. As of last December there was a whopping $45,060,290 in unpaid fines. The "vast majority" have been outstanding more than a decade. But these are not all personal scofflaws but "in many cases relate to corporations." The problems is offenders can't be traced, may have died or are simply out of the country. The city has no choice but to write-off what's owing. But take heed scofflaws. That doesn't "absolve a convicted offender from the requirement to pay a fine, as debts to the Crown are owed in perpetuity and are never forgiven." Meanwhile the city's 12 new red-light cameras – distinguished by their box like shapes and circular lens – began operating in January 2022 and have collected more than $600,000 in fines, almost 25 per cent of all tickets. Altogether since the city took over collecting POA fines from the province in 2001, the office has obtained almost $50 million in fines. Last year POA offences averaged more than 1800 for a yearly total of almost 23,000. This resulted in $5.6 million in paid fines. The city goes after delinquent payers through municipal tax rolls, garnishment of wages and use of collection agencies. Nine delinquent accounts were added to tax rolls last year generating almost $20,000 And 63 people saw garnishments from their ages for almost $34,000. Almost $800,000 was collected by collection agencies.
______________________________________________________________________
Russian Federation adds two more local politicians to that country's travel ban list
WindsorOntarioNews.com April 13 2023
Two more local politicians have joined a long list of Canadians banned from entering Russia as the Russia-Ukrainian War drags on. These are largely politicans, Olympic athletes and some media figures who have been outspoken in their criticism of Russia's invasion. The Russian Foreign Ministry (crest left) yesterday named Anthony Leardi (PC MPP Essex) and Lisa Gretzky (NDP MPP Windsor West), some of the 333 added to the overall list of 1537. "In view of the anti-Russian sanctions periodically imposed by the Trudeau regime against officials, politicians, experts, journalists, cultural figures and athletes from Russia, as well as anyone who does not suit the Ottawa 'mainstream' and the neo-Nazi authorities supported by it in Kiev, the entry into the Russian Federation is closed on a permanent basis for 333 Canadian citizens," the Federation said in a press release. "Adhering to the principle of the inevitability of punishment, the Russian side, in response to Ottawa's hostile actions, included in the 'stop list' representatives of the Canadian leadership, parliamentarians and politicians of various levels, public activists and athletes involved in the spread of rabid Russophobia in the country. The Federation hopes naming the individuals will embarrass them to change their wys. But many have greeted the citation as a badge of honour coming from an illegitimate and pariah government. Says the Federation, "the measure is also intended to encourage those on the blacklist to change their behaviour." Earlier regional additions to the list, added last summer, were Chris Lewis (Conservative MP Essex) and Marilyn Gladu (Conservative MP Sarnia-Lambton).
______________________________________________________________________
April 1st: no joke as taxes rise and MPs' salaries increase by $5100 to almost $195,000
WindsorOntarioNews.com March 31, 2023
Tomorrow is April Fool's Day. And for Canadians, during this era of high inflation, the joke may indeed be on them. In addition to the alcohol excise tax increasing by two per cent – down from an original 6.3 per cent but for only one year – federal members of parliament will pay themselves an extra $5100. MPs "will take their fourth pay raise since the beginning of the Covid pandemic," says Franco Terrazzano of the Canadian Taxpayers Federation. They already make $189,500. Prime Minister Justin Trudeau will see his salary go up $10,200 from $379,000. This, Terrazzano said, when their constituents "are struggling to fill the fridge." Inflation generally in February was 5.2 per cent but food inflation was 9.7 per cent. Terrazzano said "MPs especially don't deserve a raise when they make life unaffordable with tax hikes." Meanwhile, the carbon tax will increase from 11 to 14 cents per litre of gasoline and from 10 to 12 cents per cubic metre of natural gas. That's based on the government increasing the price of carbon pollution from $50 to $65 per tonne. But there will be no let up in future years. The price will continue to rise by $15 per year until it reaches $170 in 2030. Despite carbon rebates a family will still shell out between $402 and $847 more this year as a result of the increase, according to the Parliamentary Budget Office. "That's a couple of weeks of groceries for a family of four," Terrazzano added. Terrazzano said the alcohol tax increase, which drew widespread opposition especially from the hospitality industry, keeps increasing "year after year" without a parlimentary vote.
______________________________________________________________________
Roads and sewers, new fire HQ and "legal matter" among $1.7 billion, 10-year capital ask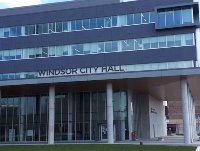 WindsorOntarioNews.com March 17 2023
Residents who complain the city doesn't do enough to fix roads and sewers should take a look at the city's 10-year $1.7 billion capital budget forecast, contained in current budget documents. The top spending initiative is almost $169 million for roads. In addition, $32 million is specifically earmarked for the Provincial-Division Rd. corridor enhancement, $21 million for Howard Ave. from S. Cameron to the Herb Gray Parkway and $25 million for ongoing Riverside Dr. Vista (widening) improvements. Altogether $491 million is slated. The next largest part of the budget is sewers, ringing in at $467 million. The biggest items here are $85 million for city-wide sewer rehabilitation and $67 million for the sewer master plan. $61 million has been earmarked for flood prevention and $45 million for basement flooding. The next biggest expenditure is $175 million for parks and rec. This includes $27 million for the central riverfront and Civic Esplanade, $27 million for the controversial Adie Knox Herman "Reimaging" conversion, $21 million for tree maintenance and $20 million for playgrounds. Checking in next is city corporate property at $168 million. Of this the biggest is $28 million for a new fire station headquarters, $11 million for roof replacements, the same for the riverfront fountain, and $10 million for the homeless Housing Hub. One "confidential legal matter" clunks in at a whopping $13.5 million. Next on the list is transportation at $163 million. Top spending includes $33 million for Transit Windsor bus replacement, $25 million to replace city vehicles and $21 million for Fire and Rescue vehicle replacement. Agencies, boards and committees are requesting $127 million. The priciest by far is community housing at $65 million and then $13 million for police fleet maintenance and replacement. Community and Economic Development has an ask of $105 million. Top spending - $41 million – is for the new hospital, and then $13.5 million for something called the "corporate enterprise resource planning system". There's also $25 million for grant matching and "inflation mitigation." Corporate technology's ask is $41 million.
______________________________________________________________________
Other shoe drops: Windsor Star editorial cuts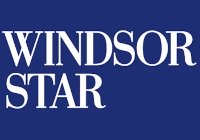 WindsorOntarioNews.com March 3 2023
The other shoe has dropped for Windsor Star layoffs this winter. This follows on late January's decision by Postmedia, the company that runs the more than 100-year-old local newspaper, to close the Star's suburban printing plant with the loss of 75 jobs. The company this week announced it's cutting three editorial positions. These are a night news editor, reporter and a photographer – two through layoffs and one by voluntary layoff. "We also are facing four layoffs in our advertising sales department but those folks haven't received official notice yet. We're in the voluntary layoff part right now," Julie Kotsis, a Star reporter and Chairperson of Unifor's Windsor Star Unit and vice president of the union's Local 240. Kotsis has also led the Star's Joint Council of Unions' bargaining committee. The news comes just before the official closure of the printing plant on Starway Ave. "And as you know, the Starway Ave. printing plant has its last run (tonight)," Kotsis said. "Really tough times for the media industry in general but particularly difficult for us." The layoffs apparently are part of an expected 11 per cent cut in editorial positions among Postmedia newspapers. Ironically, Gerry Nott, a former Windsor Star editor and Postmedia's senior vice president for editorial content, stated in January that the decision is "about aligning our cost structure with our revenue stream against ongoing decline in our industry and strong economic headwinds leading up to this difficult decision on staff reduction." Traditional print newspapers have faced increasing pressures as a result of, among other things, losing advertising to digital websites and the decline of print subscribers. The Star, really Windsor and Essex County's longtime paper of record, was founded in 1888 and according to Wikipedia has a circulation of more than 49,000 weekdays and more than 51,000 Saturdays. The paper will now be printed in Toronto with inserts handled in London, and the newspapers trucked to Windsor.
______________________________________________________________________
City scores an 'A' on climate report card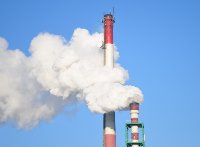 WindsorOntarioNews.com February 25 2023
The City of Windsor scored an "A" from an international organization of mayors on its fight to control greenhouse gases. That puts it among the top 13 Canadian and 122 global cities for "bold climate action," according to The Global Covenant of Mayors for Climate and Energy (GCoM)'s Carbon Disclosure Project (CDP). The city has been part of the Compact since 2015. "Towns or cities from around the world regardless of size commit to accelerate ambitious, measurable climate and energy initiatives that lead to an inclusive, just, low-emission and climate resilient future, helping to meet and exceed the Paris Agreement objectives," says Michelle Moxley-Peltier, Windsor's Community Energy Plan Administrator. Windsor committed to reporting its efforts within three years. Scoring began in 2018 and Windsor "has not received an overall score of less than "A-", which corresponds to the Leadership level, the highest level attainable," Moxley-Peltier wrote in a report. As part of the compact the city reports on matters like the "climate hazards" faced by the municipality, its emissions reductions target, "climate vulnerabilities," and plans "to address climate change mitigation and adaptation." Cities in the Leadership category "have strategic, holistic plans in place to ensure the actions they are taking will reduce climate impacts and vulnerabilities of the citizens, businesses and organizations residing in their city," says the report. The average regional city score was "B" and the average global city was "D." Most regional cities attained "B" but globally the highest numbers were in the "D-" category.
______________________________________________________________________
Lanspeary makeover - more trees, massive playground, and rainbow coloured picnic tables
WindsorOntarioNews.com February 11 2023
The demolition of the aged but venerable greenhouses in Lanspeary Park will mark the first of a major overhaul of Windsor's central city park, the main entrance of which is on Ottawa St. The almost 12-acre park has been in existence for more than a century. A new master plan combines old and new. There will be a new outdoor swimming pool and water slide, a renovated historic band stand, and a "supersized" accessible family playground "one of the largest municipal playgrounds in Ontario." The existing parking lot will be turned into a "green pathway" as a focal point access from Giles Blvd. A large accessible parking lot will be built where some of the former greenhouses were located. There will be an extended shaded outdoor paved plaza of almost 900 square metres, a community garden with concrete plaza and seating area and a splash pad of 540 square metres. Look for two basketball courts, six pickleball courts, two tennis courts and the existing washroom will be renovated. The park's cobblestone heritage building will be retained. The parking lot at Langlois Ave. will be expanded. The "heritage features" like the entry walls and gates will be renovated, new trees add shade and there will be picnic and chess tables. The Windsor-Essex Rainbow Alliance is funding six proposed rainbow coloured picnic tables with umbrellas. While Lanspeary was opened in 1917 it has been home to the city's greenhouses since 1926 until recently moved to Jackson Park. One of the greenhouses had been moved from Willistead Park. Heritage features will be saved and the footprint will otherwise be returned to parkland. The park was named for W. D. Lanspeary a city councillor who "advocated for parks as a breathing space for the public," a city report says.
Photo: Google Satellite View
______________________________________________________________________
Panhandling bylaw may be pointless - city
WindsorOntarioNews.com January 28 2023
They might be a nuisance but hard to eliminate - the perennial problem of panhandlers, a particular irritant downtown. A legal opinion in response to a question by city councillor Fred Francis found a blanket panhandling ban by the city "would likely not survive a Charter challenge." That's because "peaceful constructive panhandling" is a "form of expression." Instead, says the city legal report, Windsor could consider doing what the City of Vancouver has done or mirror what's in the existing Ontario Safe Streets Act. It could limit aggressive panhandling. This includes behaviour where the panhandler is issuing threats, blocking someone's path, using abusive language, following or otherwise walking alongside the person being solicited, demanding money while intoxicated and continuing to solicit after being turned down. The Safe Streets Act already prohibits solicitation at ATMs, bus stops, pay phones or taxi stands. Or when someone is getting in or out of a parked vehicle. Solicitation by a group is also banned under the Vancouver law. Francis's request follows one made by then city councillor Drew Dilkens in 2014 with city staff offering much the same opinion. Moreover, the legal department says, most of the provisions of any such bylaw duplicate legislation already enforced by police. In the 2014 opinion the cost of enforcement was also estimated. An enforcement officer would spend eight hours per charge and more than $300 per incident. If a person plead guilty prosecution time would be less than an hour. But if not many hours of paperwork and trial prep would ensue. And given panhandlers finances it's "unlikely" they'd pay up.
______________________________________________________________________
Local community newspapers have received more than $350,000 in government funding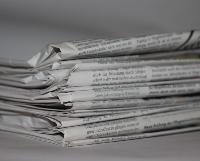 WindsorOntarioNes.com December 22 2022
Four local community newspapers - two part of the same chain – have received $362,325 in federal government funds between April 2020 and March of next year. The money comes from the Canadian Periodical Fund (CPF) community newspaper (non-daily) section. The CPF, which has long been established with subsidies given for years to monthly magazines, is designed "to enable (publications) to overcome market disadvantages and continue to provide Canadian readers with the content they choose to read." Leamington-based Southpoint Publishing got the most funding - $190,813. This was spread over two yearly grants to the Southpoint Sun in Leamington - $146,747 - and similarly the River Town Times in Amherstburg - $44,066. The Essex Free Press in Essex got $103,544, again over two years. And the Harrow News obtained apparently $67,968. (Apparently, because one grant seemed to be repeated twice on the government's website. So, the total figure above assumes that was a mistake. The repeated grant of $4174 was for an "aboriginal recipient," presumably an aboriginal staff hire.) Millions of dollars have been allocated to publications large and small under the CPF, with magazines like Maclean's, Canadian Living and Canadian House & Home receiving literally millions. The federal government has also been broadening its news media subsidies in recent years, in 2019 providing more than $500 million in tax credits to aid publishers, which have been losing money due to the decline in traditional print advertising. The funding has been controversial. Critics say grants compromise journalistic integrity and could directly compromise reporting on governments, the hand that feeds. University of Windsor professor Lydia Miljan calls subsidies "ill-conceived." Writing in C2C Journal she said some small newspapers have failed despite grants. "Protecting a dying industry makes it more difficult for innovators to enter the market," she wrote, noting the public is consuming news like never before just on different platforms. But Toronto Metropolitan University retired journalism professor Ivor Shapiro called it a "fake issue." He told WON.com that the real question is whether news media, like other subsidized industries, provides "a public value." He said previous government funding to the CBC and magazines always went unquestioned so "one wonders...what the fuss is."
______________________________________________________________________
"Disadvantaged" Windsor selected to be part of worldwide study on urban economic resilience
WindsorOntarioNerws.com Dec. 8 2022
The City of Windsor has been selected by a prestigious British university for "lessons learned" on how it has gone about regenerating economic development. In particular, an Oxford University business school is seeking information on how the city's innovative Community Improvement Plan (CIP) has been successful in helping revitalize neighbourhoods. Several cities around the world, including Windsor, which have had "a period of socioeconomic decline" have been asked to respond. The university wants to know how these "disadvantaged regions" can "be empowered to grow." The information would be used to provide ideas to help "level up" the UK's own distressed regions. Virtually every region has had problems with economic growth outside of that encompassing London in southeast England. So far, a project letter says, successive UK governments have failed to adequately address the problems. "Windsor, Canada is one of our case studies and we are particularly interested in learning more about how Windsor used the relationship with the other government levels and instruments such as the CIP to build resilience." Under the CIP Windsor provides a suite of incentives like tax holidays and grants to investors to redevelop inner city or brownfields (former industrial) lands. Official CIPs exist for several neighbourhoods including Olde Sandwich, Ford City and Downtown Windsor.
Photo shows former Walkerville Power building, now restored, whose developers received CIP assistance
______________________________________________________________________
Yet another study to boost passenger train frequency between Windsor and Toronto
WindsorOntarioNews.com Nov 24 2022
Yet another passenger rail study is underway to look at beefing up service in southwestern Ontario. The federal government hired CPCS Transcom Limited (CPCS) with WSP as "external advisors." They will be "exploring options to improve passenger rail frequencies, on-time performance, and to shorten travel times in Southwestern Ontario," says the transport ministry. They will look at present and future passenger rail demand, assessing routes and recommending options. The study could lead to so-called High Frequency Rail (HFR) for more frequent and faster service. That's distinguished from High-Speed Rail (HSR) which would have much faster travel times - "bullet trains" - on dedicated tracks. But the government still says HFR could "transform" travel times by up to 90 minutes. And it appears also appears on the cusp of implementing the system by stating that requests for proposals will be issued early in 2023. However, a federal official denied details in a CBC report that the study is a response to a drastic decline in passenger traffic in the wake of Covid. "The truth is the pandemic absolutely decimated all of the rail services," the CBC quoted Malcolm Cairns, a consultant who undertook a study of passenger service in Ontario and Quebec two years ago. During Covid train travel between Windsor and Toronto was reduced drastically. "Some of the private train services were shut down and transit just went from an average of 60 per cent cost recovery to 20 per cent cost recovery," Cairns said. But Transport Minister Omar Alghabra's spokeswoman Nadine Ramadan denied the study has anything to do with post-Covid travel. "No," she said. "The study is being conducted in accordance with the Minister's mandate commitment to expand passenger rail in Southwest Ontario." Paul Langan, president of High-Speed Rail Canada, was pessimistic about government plans. He said rail tracks west of Kitchener are congested and without new, dedicated passenger tracks, there's no way more frequent trains can operate. "They can't fit anymore trains on the existing track," he told the CBC. "They said 'no' to high-speed rail, which is new track, dedicated track, so to me it's just another study." A 2016 hi-speed rail study on Windsor-Toronto service has since been shelved.
Photo: Via Rail Canada
______________________________________________________________________
Local Unifor head reportedly wanted to have unionists clear Freedom Convoy protesters
WindsorOntarioNews.com Nov 10 2022
Dave Cassidy, president of Unifor Local 444, allegedly proposed to take physical action against Freedom Convoy protesters last February near the Ambassador Bridge. Cassidy, who represents workers at Stellantis's minivan assembly plant, apparently had called Premier Doug Ford and offered the union's services as a way to clear the anti-Covid mandate protesters, who blocked Huron Church Rd. for almost a week. The road is Canada's most critical route for trade between Canada and the United States including countless shipments of just-in-time parts for auto manufacturing. Speaking before the Public Order Emergency Commission, OPP Supt. Dana Earley (photo), who headed the provincial police's protest response in Windsor, said she was informed about the phone call from the so-called Provincial Liaison Team (PLT). The PLT works on the ground with protesters to build relationships and make sure events run smoothly. On Tuesday Commission lawyer Frank Au asked Earley about what she had heard about counter-protesters. "The (PLT) had had discussions with a member from the auto union," she replied. "And he expressed his displeasure with the protest and in fact was sharing with them he was going to take matters into his own hands if it was not resolved." She added, "I was very grateful for the rapport and the relationship that PLT was able to develop with him. And through that we asked for time for his patience." Au then quoted a document. "PLT informed superintendent Earley that David Cassidy, president of the local autoworkers union chapter, Unifor Local 444, claimed that he had spoken to Ontario Premier Doug Ford and that he was willing to bring autoworkers to the blockade site to forcibly clear out protesters by Monday February the 14th if police had not cleared the blockade by that date." Au asked Earley "what kind of danger" this posed. She replied, "This is extremely concerning ….. and it was just other options now that I had to consider that not only the protesters perhaps would not like the plan of action (that police were planning) but we may have counter protesters attending as well that would create significant issues for public and officer safety."
______________________________________________________________________
Mayor's office ducks 'Strong Mayor' question while leading opponent foursquare against
WindsorOntarioNews.com October 20 2022
While the office of the incumbent mayor of Windsor is ducking the question, Drew Dilkens's strongest opponent in the current municipal election campaign has come out four-square against the so-called "Strong Mayor" concept. WON.com this week reached out to Mayor Dilkens's office for reaction to statements from Ontario Premier Doug Ford (photo) that he will expand the Strong Mayor concept after the Oct. 24 vote. "They should have a little more power to make things happen rather than have the same vote as a single councillor," Ford said. The province has already granted the powers to Toronto and Ottawa, Ontario's largest cities. It's received mixed reviews. The powers would help cut red tape especially in planning and getting badly needed new housing constructed. "So hopefully they'll be able to use it to build attainable and affordable homes" the premier said. The power would expedite some of the delays that occur when residents oppose new housing often citing NIMBY. Dilkens's chief of staff Andrew Teliszewsky said he "wouldn't even know where to start" in commenting on the plan. "The legislation comes into force for Toronto and Ottawa next month, so how they are deployed in those jurisdictions will be up to them and I couldn't even fathom to comment." He suggested getting comment from the premier's office or Toronto and Ottawa officials. But Ward 4 councillor Chris Holt, the mayor's leading challenger, was adamantly opposed to the proposal. Holt called the new powers "exceptional" that can "effectively erode the voice and function of members of council in building consensus, which only serves to further diminish the voices, ideas and needs of residents." He is "pledging" to "not use" those powers, similar to positions the two leading candidates for Ottawa mayor have taken. Holt called on Dilkens to say where he stands on the issue. He criticized Dilkens for already being "reckless" during the pandemic – for example, being the "only mayor in North America to shut down transit."
Photo: Wikimedia Commons
________________________________________________________________________
Revamped west end wildlife overpass would cross both Ojibway Parkway and ETR tracks
WindsorOntarioNews.com October 4 2022
The city is continuing to look at building a wildlife crossing to span the west end Ojibway Parkway and the parallel Essex Terminal Railway tracks but with an expanded footprint. If City Council approves, upwards of $400,000 would be paid to a private consultant, Wood Canada Ltd., for more studies and public consultation related to an ongoing environmental assessment. The proposal has come up before but Bridging North America, the consortium building the new Gordie Howe International Bridge, announced $1.5 million in seed money for a wildlife crossing near the official port of entry into Canada as part of its co-called Community Benefits Plan. The natural crossing would connect two important ecologial areas - the Black Oak Heritage Park on the east side and Ojibway Park on the west. The work would be carried out jointly with the City of Windsor. "This wildlife crossing would provide safe passage for area wildlife and species at risk in the Ojibway Prairie Complex as approximately 20,000 vehicles per day travel along Ojibway Parkway and E.C. Row Expressway, which contributes heavily to wildlife mortality," says a city staff report. Such a connection would reduce "landscape fragmentation through improvement of habitat connectivity." Previous consultations "raised the concern" with the crossing only going over the four-lane Ojibway Parkway, a commuter route to the industrial west and, LaSalle and Amherstburg, rather than over both the Parkway and neighbouring ETR railway tracks. "The consultant's modified scope would include additional investigations necessary to assess the lands on the west side of the ETR tracks to inform the evaluation of alternative solutions and the potential development of a new preferred concept design." Bonuses would include reducing rainfall on the Parkway and therefore peak storm flows into the drainage system, and reducing the heat island effect as the green space "will reflect some of the sun's radiation."
Image: City of Windsor
_______________________________________________________________________
City to spend $50,000 to transcribe 18,000 pages for sight and cognitive-impaired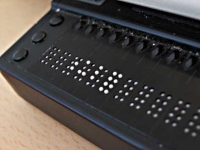 WindsorOntarioNews.com Sept. 20, 2022
The city will spend $50,000 to "remediate" 18,000 pages of city documents to make them more accessible to sight and cognitive impaired residents. "Part of accessibility is ensuring that the documents on the city's website are accessible, however, some documents are exceedingly long, complex, time consuming and/or difficult to make accessible," the city's diversity and accessibility officer Gayle Jones told Windsor's accessibility committee. Hence the cost because of the complex technology to remediate or transcribe documents. Transcription can cost $4 - $7 per page and for more complex pages, $25 - $30 per. But a consultant says one specific "tool" on the market can remediate 18,000 pages for just $2.77, which works out to $50,000. "This is an extraordinary value as the majority of the pages that we would use this for would fall in the complex category." The city has already transcribed "thousands of documents" in-house "creating great cost savings." Jones told WON.com screen readers or refreshable braille displays (photo) "can be understood by all people, including those with cognitive disorders or brain injuries." But transcribing or remediating is difficult. Docs include complex tables, lists and infographics. Tasks include "adding and adjusting tags, adjusting the reading and tab order, adding alternative text, and setting a document's language properties." Obviously more documents will go online in the future and Jones hopes most can be transcribed in-house. Jones says the city has already obtained software and "developed the skills internally" to transcribe most documents. It's hoped future work can be addressed in the "most effective and fiscally responsible" way.
______________________________________________________________________
Some Windsor residents see no problem with need to speed by motorists on their streets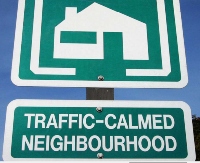 WindsorOntarioNews.com Sept. 2 2022
Residents along five Windsor streets rejected plans to "calm" traffic in their neighbourhoods. These were on Norman Road from South National to Tecumseh Road E., Norman Rd. from Tecumseh Road E. to Haig Ave., Partington Ave. from College Ave. to Tecumseh Road and Virginia Avenue from Wyandotte Street E. to Raymond Ave. The city said streets were "in the queue" for traffic calming and residents were surveyed this year. But 50 percent of resident and business response is needed as well as 60 per cent support. None of the streets met both criteria. But the city will install "speed bumps" along Dandurand Ave. between Piazza St. to Northwood St. In that case residents demanded calming with 71 per cent supporting speed humps. It will cost $37,625 for five humps and two signs and $2,185 yearly maintenance. The matter goes before city council. Meanwhile radar speed feedback signs will be installed on Partington Ave. anyway. In addition, the city has 16 surveys out on other streets. Meanwhile a traffic calming plan for busy Pillette Rd. was also rejected despite a couple of resident requests in 2019 following a vehicle striking a house at Pillette and Grand Marais Rd. While only 44 out of 250 responded to a survey 70 per cent supported measures but both conditions had to be met. The city has also recommended calming for Drouillard Road's business district. Finally, traffic calming is likely coming to Matchette Rd. from Chappus to Sprucewood. The request was originally made by the Windsor Essex County Environment Committee which had wanted seasonal road closures on the commuter route to LaSalle to protect wildlife around the natural Ojibway Prairie Complex. The cost for items like transverse bars (visually exaggerating speed), radar speed feedback signs and a potential pedestrian crossover at Ojibway Nature Centre is $30,000 with $3500 annual maintenance.
Photo: City of Windsor
______________________________________________________________________
"Some hurt" as local parishioners react to Catholic Church's ending of Latin Mass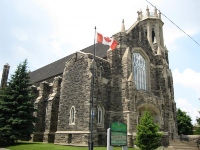 WindsorOntarioNews.com August 19 2022
Windsor Catholic parishioners who still worship at the Latin or Tridentine Mass will have to do so outside the confines of a bricks and mortar Catholic church. Last year Pope Francis released Traditionis Custodes which called for the end of the more than 500-year-old Mass in a bid to create "unity" in the church. The fear was that there remained a hardcore group of Latin traditionalists which were causing enough of a division in the faith. The Latin Mass officially ended after the Second Vatican Council in the mid-1960s. But traditionalists in many cases were given the option of still going to the mass. In the early 1980s parishioners in Windsor and London, and later Sarnia, were again permitted the liturgy. The mass started at Our Lady of the Assumption, which closed in 2014. Since then, it has been held at St. Alphonsus and Holy Name of Mary (photo). While the Catholic Church has now officially ended the masses, the Diocese of London was given a three-year dispensation to phase out the mass from its churches. "Traditional Latin Mass is not ending this fall," diocese spokesman Matthew Clarke said. "We will be working on their relocation to suitable sites in the future. At this time we don't have any specifics on what these new locations will be." Those masses were celebrated by the St. Benedict Tridentine Community in Windsor and officiated by Fr. Peter Hrytsyk. They were said Tuesdays and Sundays. Fr. Steven Huber, pastor of the Windsor Heritage Catholic Family of Parishes, which oversees the mass, said the Tuesday mass usually is attended by 25 – 30 people and the Sunday mass by about 100. He said while it's hard to discern generally the reaction to ending the mass "there's some hurt, there's some questioning as to why this seemingly (came) just out of nowhere." But clergy have "encouraged the community to approach everything with the spirit of prayer."
______________________________________________________________________
Unvaxxed candidate, if elected, doesn't know if he'll be allowed to attend city council meetings
WindsorOntarioNews.com August 5 2022
City council Ward 2 candidate Chris Soda is still uncertain that, if elected, he'll actually be able to attend city council and committee meetings in person. That's because the City of Windsor has a policy that all "employees" must be vaccinated. Soda, retired and who last ran for council 40 years ago, said he was floored when told when submitting nomination papers that he would have to be vaccinated. He isn't and "has no intention" of getting the Covid jab. At first it was even uncertain if he could run as a candidate. But as first reported on RebelNews.com, after about "two weeks and change," a city hall staffer checked with the city's legal department and finally gave him the green light. Soda thinks someone's "private medical choice" shouldn't be under the purview of the city. And he says not all city employees are vaccinated - police officers are exempt. Soda also thinks any decision not to allow him to serve in person is absurd. For one thing, he's going "door to door" and talking to people all over the neighbourhood. Second, he questions why being vaccinated makes any difference. "You could be vaccinated or unvaccinated and you can give the virus to someone else." Should he be elected (the ward is currently represented by incumbent Favio Costante) Soda is prepared to live with any policy excluding him from in-person meetings. "I can do it (by remote video) but I don't see why I should be ostracized," he says. And "every single session I'll be saying, 'have you guys come to your senses yet'"? Soda teaches ESL and volunteers in his ward to rescue animals and regularly does the rounds picking up trash. He's running partly because he wants taxpayers to be rebated one percent by the city for every year they've paid taxes. That's because the city has been running a more than $500 million surplus, is "already taxing at a high tax rate" and "had the nerve to raise taxes almost two per cent during a pandemic." The "kicker," he adds, is councillors recently voting themselves a $5000 raise. That's when people and small businesses "are struggling to pay the utility bills."
Screenshot: RebelNews.com
______________________________________________________________________
Walkerville to be transformed over next 10 years as Windsor's first heritage district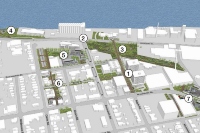 WindsorOntarioNews.com July 26 2022
With the unveiling of the Hiram Walker statute earlier this month, Walkerville is well on its way to becoming the city's first Heritage Conservation District. Over the next decade the historic distillery community and current magnet for trendy and upscale bars, restos and boutiques, will be transformed into a "themed" area to enhance the neighbourhood experience for locals and visitors alike. Says a city report, "districting aims to enhance existing amenities, infrastructure, history, and culture to create new destinations that already have an established identity and support and enhance the existing ones." Look for several major changes in years to come. Already completed is the Hiram Walker Statue Parkette including bronze plaques linking the business titan to the Town of Walkerville. In the future expect to see the Walkerville Distillery District connecting Wyandotte St. to Hiram Walker's historic riverside offices. A Railspur Linear Park will add a green connection between Walker Rd., the Via Rail station, Argyle Rd. and Wyandotte St. and run between two active distillery buildings. A Riverfront Park and Pathway Connection will include a kids' playground, adult fitness park, tiered waterfront deck and lookout pier with cycling bridge over Riverside Dr. There will be a new public square at Devonshire and Assumption streets, site of the former Pere Marquette train station and Queen Victoria Fountain. A Hiram Walker Alleyway between Kildare and Chilver roads will see new public art and landscaping. And the Wyandotte East Gateway at Walker Rd. "will be reimagined as an attractive and vibrant" introduction to the area. Heritage plaques will be installed throughout with "wayfinding" to connect landmarks and businesses, including "historically accurate" street poles. Most of these will be built over the next 10 years. They include the parkette (done), Alleyway, Gateway Arch and Wayfinding, Distillery District and Riverfront Park. The Railspur Linear Park will be long-term. The public square and gateway will be "market driven." Costs will be as much as $1.8 million short term, 7.5 million mid-term ad $5 million long term. Funding should be a "hybrid" model, including cost-sharing with public and private groups, grants, fundraising, sponsorship and donations. The report says they should not be the "sole responsibility" of the city.
Image: City of Windsor ______________________________________________________________________
Mixed bag on municipalities still adhering to Covid rules for meetings, staff back in office
WindsorOntarioNews.com July 12 2022
Local municipalities for the most part have returned to in-person council and committee meetings following the lifting of Covid-19 restrictions. And many but not all white-collar staff have returned to the office though each municipality has a different policy. WON.com also asked the eight municipalities if they have rehired staff fired for not disclosing or not having Covid vaccinations. Windsor CAO Onorio Colucci said public meetings are held in "hybrid" format in person or via Zoom. Staff is "back in the office" with no hybrid or work-from-home permitted but the long-term issue is being reviewed. Eighty-two employees were dismissed over vaccine status of which 29 were full time, and some are grieving the city's action. In LaSalle all meetings have been conducted in-person since April. The town offers a hybrid work arrangement one to two days a week, a pilot until next June. No staff were terminated due to vaccine status. "Our vaccination policy allowed for vaccination or testing," CAO Joe Milica says. In Amherstburg HR manager Donna King says town council resumed in-person meetings last November but with social distancing if necessary and Zoom attendance optional. Staff are back in the office but can work from home if it "suits their individual circumstance, the needs of the team and the operational requirements of the municipality." As for any staff firings over vaccine status, "we do not comment publicly" on HR matters. In Essex council committees resumed meeting in April and town council in June "in hybrid" format. All municipal staff returned in May, said CAO Doug Sweet. No staff were fired. Leamington spokeswoman Kelly Sfetkidis says the town is still holding meetings virtually. "However, we are in the process of leveraging technology to make our meetings more accessible by transitioning to a hybrid mix of in-person attendees and remote meeting participants." The first hybrid meeting is today. Leamington "has transitioned" to a hybrid office-home work model. She had no comment on whether any employees fired "as it may disclose personal information." WON.com didn't hear back from the towns of Kingsville, Tecumseh or Lakeshore.
_____________________________________________________________________
South Windsor rail lines can block car traffic again and again in tight arterial corridors
WindsorOntarioNews.com June 28 2022
It's likely the strangest set of rail crossings in the city. The so-called Pelton Spur, used by CN in southeast Windsor, and the neighbouring CASO line, have the effects of blocking traffic on several major arterial roads within kilometres of one another when in use by a train. For example, car traffic could first be disrupted on County Rd. 42 between Walker Rd. and Windsor airport (photo). Then the same track crosses Concession 7 half a kilometre away. Within another kilometre it crosses Provincial Rd. If you're driving in that direction you could be stopped by the same train again and again. Moving northwesterly, the track does a big turn and joins the so-called CASO line (Canada Southern railway which carries CN, CPR, CSXT, and NS trains) which handles even more trains. But before that it crosses Walker Rd., only 100 metres away from Provincial. The CASO line in turn runs northwest and parallel east of Provincial Rd. Within the next few kilometres CASO crosses three main arteries - Sixth Concession, Cabana Rd. and eventually Howard Ave., the well-known bottleneck opposite Devonshire Mall. All these streets have level crossings and all carry significant vehicular traffic. The City of Windsor has long been aware of issues with these lines, addressed in numerous reports. Jeff Hagan, the city's senior planning engineer, said trains "especially long or slow trains, can certainly be an inconvenience for drivers when the grade crossings are occupied." However, queues "tend to dissipate quickly once the train is gone." On Walker Rd., for example, the city has installed one of its "adaptive" traffic signals so that signals stay flashed to quickly accommodate "sudden changes in traffic volumes, such as the large platoon of vehicles that gets released when the rail crossing gates open after a long train." A 2008 city rail study identified several underutilized lines in Windsor that could be close or consolidated including the Pelton Spur and CASO.
Photo: Goofle Street View
______________________________________________________________________
Gordie Howe bridge road access ramps now taking shape; tower topping still to come
WindsorOntarioNews.com June 13 2022
While the Gordie Howe International Bridge construction may be most obvious by it's a-shaped towers on the Canadian and US sides of the Detroit River, also rising are access ramps that will connect Hwy. 401 and the new Customs plaza to the bridge itself. Work began in late 2019 and winds up later this year. Most noticeable are the pillars or "piers" that will support the ramp deck. Before the piers could be built there were pile drives down to 30 metres. These were filled with concrete and rebar capped by a footing. The piers are built in multiple sections with the six piers (there are also six on the US side) varying in height from 16.2 metres (53.1 ft.) to 26.25 metres (86.1 ft.) as they sweep up to the bridge level. The piers are built in separate "lifts" (sections of concrete). Once the lifts are complete they'll be topped with cross beams with the bridge deck installed on top. The piers are made of concrete and rebar (steel to strength the concrete) and prestressed tendons to tie the bridge deck down. Tendons have steel strands or wires. Some 1520 square meters of concrete will be poured both on the Canadian and American sides for footings and piers. And 350 tonnes of rebar are added. The details were provided to WON.com by the Windsor-Detroit Bridge Authority, the Crown agency overseeing construction. Meanwhile, the bridge tower legs reached their full height in March of 140 metres (460 ft.) Next will come the tower or "pylon heads," another 80 metres (262 ft.) to complete the "modern and elegant" full A-shaped tower forms. That work will be finished by the end of this year. The so-called "jump forms" - the visible metal boxes emblazed with Canadian and US symbols where crews work to lift the towers - have remained stationary for the last few months while modifications are made to the "jump form systems" and concrete pours "to construct the upper cross beam that will merge the tower legs into a single structure." Finally, there will be "anchor boxes" within the pylon heads that will house the cables that will connect the two towers to the bridge deck. "This work will be easily visible in west Windsor and Southwest Detroit," the bridge authority says.