Windsor Ontario News is Windsor and Essex County's online newspaper
__________________________________________________________________
Follow WindsorOntarioNews.com on
__________________________________________________________________
April 1st: no joke as taxes rise and MPs' salaries increase by $5100 to almost $195,000
WindsorOntarioNews.com March 31, 2023
Tomorrow is April Fool's Day. And for Canadians, during this era of high inflation, the joke may indeed be on them. In addition to the alcohol excise tax increasing by two per cent – down from an original 6.3 per cent but for only one year – federal members of parliament will pay themselves an extra $5100. MPs "will take their fourth pay raise since the beginning of the Covid pandemic," says Franco Terrazzano of the Canadian Taxpayers Federation. They already make $189,500. Prime Minister Justin Trudeau will see his salary go up $10,200 from $379,000. This, Terrazzano said, when their constituents "are struggling to fill the fridge." Inflation generally in February was 5.2 per cent but food inflation was 9.7 per cent. Terrazzano said "MPs especially don't deserve a raise when they make life unaffordable with tax hikes." Meanwhile, the carbon tax will increase from 11 to 14 cents per litre of gasoline and from 10 to 12 cents per cubic metre of natural gas. That's based on the government increasing the price of carbon pollution from $50 to $65 per tonne. But there will be no let up in future years. The price will continue to rise by $15 per year until it reaches $170 in 2030. Despite carbon rebates a family will still shell out between $402 and $847 more this year as a result of the increase, according to the Parliamentary Budget Office. "That's a couple of weeks of groceries for a family of four," Terrazzano added. Terrazzano said the alcohol tax increase, which drew widespread opposition especially from the hospitality industry, keeps increasing "year after year" without a parlimentary vote.
______________________________________________________________________
Roads and sewers, new fire HQ and "legal matter" among $1.7 billion, 10-year capital ask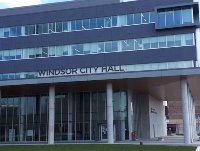 WindsorOntarioNews.com March 17 2023
Residents who complain the city doesn't do enough to fix roads and sewers should take a look at the city's 10-year $1.7 billion capital budget forecast, contained in current budget documents. The top spending initiative is almost $169 million for roads. In addition, $32 million is specifically earmarked for the Provincial-Division Rd. corridor enhancement, $21 million for Howard Ave. from S. Cameron to the Herb Gray Parkway and $25 million for ongoing Riverside Dr. Vista (widening) improvements. Altogether $491 million is slated. The next largest part of the budget is sewers, ringing in at $467 million. The biggest items here are $85 million for city-wide sewer rehabilitation and $67 million for the sewer master plan. $61 million has been earmarked for flood prevention and $45 million for basement flooding. The next biggest expenditure is $175 million for parks and rec. This includes $27 million for the central riverfront and Civic Esplanade, $27 million for the controversial Adie Knox Herman "Reimaging" conversion, $21 million for tree maintenance and $20 million for playgrounds. Checking in next is city corporate property at $168 million. Of this the biggest is $28 million for a new fire station headquarters, $11 million for roof replacements, the same for the riverfront fountain, and $10 million for the homeless Housing Hub. One "confidential legal matter" clunks in at a whopping $13.5 million. Next on the list is transportation at $163 million. Top spending includes $33 million for Transit Windsor bus replacement, $25 million to replace city vehicles and $21 million for Fire and Rescue vehicle replacement. Agencies, boards and committees are requesting $127 million. The priciest by far is community housing at $65 million and then $13 million for police fleet maintenance and replacement. Community and Economic Development has an ask of $105 million. Top spending - $41 million – is for the new hospital, and then $13.5 million for something called the "corporate enterprise resource planning system". There's also $25 million for grant matching and "inflation mitigation." Corporate technology's ask is $41 million.
______________________________________________________________________
Other shoe drops: Windsor Star editorial cuts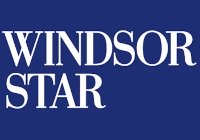 WindsorOntarioNews.com March 3 2023
The other shoe has dropped for Windsor Star layoffs this winter. This follows on late January's decision by Postmedia, the company that runs the more than 100-year-old local newspaper, to close the Star's suburban printing plant with the loss of 75 jobs. The company this week announced it's cutting three editorial positions. These are a night news editor, reporter and a photographer – two through layoffs and one by voluntary layoff. "We also are facing four layoffs in our advertising sales department but those folks haven't received official notice yet. We're in the voluntary layoff part right now," Julie Kotsis, a Star reporter and Chairperson of Unifor's Windsor Star Unit and vice president of the union's Local 240. Kotsis has also led the Star's Joint Council of Unions' bargaining committee. The news comes just before the official closure of the printing plant on Starway Ave. "And as you know, the Starway Ave. printing plant has its last run (tonight)," Kotsis said. "Really tough times for the media industry in general but particularly difficult for us." The layoffs apparently are part of an expected 11 per cent cut in editorial positions among Postmedia newspapers. Ironically, Gerry Nott, a former Windsor Star editor and Postmedia's senior vice president for editorial content, stated in January that the decision is "about aligning our cost structure with our revenue stream against ongoing decline in our industry and strong economic headwinds leading up to this difficult decision on staff reduction." Traditional print newspapers have faced increasing pressures as a result of, among other things, losing advertising to digital websites and the decline of print subscribers. The Star, really Windsor and Essex County's longtime paper of record, was founded in 1888 and according to Wikipedia has a circulation of more than 49,000 weekdays and more than 51,000 Saturdays. The paper will now be printed in Toronto with inserts handled in London, and the newspapers trucked to Windsor.
______________________________________________________________________
City scores an 'A' on climate report card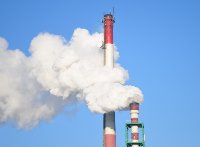 WindsorOntarioNews.com February 25 2023
The City of Windsor scored an "A" from an international organization of mayors on its fight to control greenhouse gases. That puts it among the top 13 Canadian and 122 global cities for "bold climate action," according to The Global Covenant of Mayors for Climate and Energy (GCoM)'s Carbon Disclosure Project (CDP). The city has been part of the Compact since 2015. "Towns or cities from around the world regardless of size commit to accelerate ambitious, measurable climate and energy initiatives that lead to an inclusive, just, low-emission and climate resilient future, helping to meet and exceed the Paris Agreement objectives," says Michelle Moxley-Peltier, Windsor's Community Energy Plan Administrator. Windsor committed to reporting its efforts within three years. Scoring began in 2018 and Windsor "has not received an overall score of less than "A-", which corresponds to the Leadership level, the highest level attainable," Moxley-Peltier wrote in a report. As part of the compact the city reports on matters like the "climate hazards" faced by the municipality, its emissions reductions target, "climate vulnerabilities," and plans "to address climate change mitigation and adaptation." Cities in the Leadership category "have strategic, holistic plans in place to ensure the actions they are taking will reduce climate impacts and vulnerabilities of the citizens, businesses and organizations residing in their city," says the report. The average regional city score was "B" and the average global city was "D." Most regional cities attained "B" but globally the highest numbers were in the "D-" category.
______________________________________________________________________
Lanspeary makeover - more trees, massive playground, and rainbow coloured picnic tables
WindsorOntarioNews.com February 11 2023
The demolition of the aged but venerable greenhouses in Lanspeary Park will mark the first of a major overhaul of Windsor's central city park, the main entrance of which is on Ottawa St. The almost 12-acre park has been in existence for more than a century. A new master plan combines old and new. There will be a new outdoor swimming pool and water slide, a renovated historic band stand, and a "supersized" accessible family playground "one of the largest municipal playgrounds in Ontario." The existing parking lot will be turned into a "green pathway" as a focal point access from Giles Blvd. A large accessible parking lot will be built where some of the former greenhouses were located. There will be an extended shaded outdoor paved plaza of almost 900 square metres, a community garden with concrete plaza and seating area and a splash pad of 540 square metres. Look for two basketball courts, six pickleball courts, two tennis courts and the existing washroom will be renovated. The park's cobblestone heritage building will be retained. The parking lot at Langlois Ave. will be expanded. The "heritage features" like the entry walls and gates will be renovated, new trees add shade and there will be picnic and chess tables. The Windsor-Essex Rainbow Alliance is funding six proposed rainbow coloured picnic tables with umbrellas. While Lanspeary was opened in 1917 it has been home to the city's greenhouses since 1926 until recently moved to Jackson Park. One of the greenhouses had been moved from Willistead Park. Heritage features will be saved and the footprint will otherwise be returned to parkland. The park was named for W. D. Lanspeary a city councillor who "advocated for parks as a breathing space for the public," a city report says.
Photo: Google Satellite View
______________________________________________________________________
Panhandling bylaw may be pointless - city
WindsorOntarioNews.com January 28 2023
They might be a nuisance but hard to eliminate - the perennial problem of panhandlers, a particular irritant downtown. A legal opinion in response to a question by city councillor Fred Francis found a blanket panhandling ban by the city "would likely not survive a Charter challenge." That's because "peaceful constructive panhandling" is a "form of expression." Instead, says the city legal report, Windsor could consider doing what the City of Vancouver has done or mirror what's in the existing Ontario Safe Streets Act. It could limit aggressive panhandling. This includes behaviour where the panhandler is issuing threats, blocking someone's path, using abusive language, following or otherwise walking alongside the person being solicited, demanding money while intoxicated and continuing to solicit after being turned down. The Safe Streets Act already prohibits solicitation at ATMs, bus stops, pay phones or taxi stands. Or when someone is getting in or out of a parked vehicle. Solicitation by a group is also banned under the Vancouver law. Francis's request follows one made by then city councillor Drew Dilkens in 2014 with city staff offering much the same opinion. Moreover, the legal department says, most of the provisions of any such bylaw duplicate legislation already enforced by police. In the 2014 opinion the cost of enforcement was also estimated. An enforcement officer would spend eight hours per charge and more than $300 per incident. If a person plead guilty prosecution time would be less than an hour. But if not many hours of paperwork and trial prep would ensue. And given panhandlers finances it's "unlikely" they'd pay up.
______________________________________________________________________
Local community newspapers have received more than $350,000 in government funding
WindsorOntarioNes.com December 22 2022
Four local community newspapers - two part of the same chain – have received $362,325 in federal government funds between April 2020 and March of next year. The money comes from the Canadian Periodical Fund (CPF) community newspaper (non-daily) section. The CPF, which has long been established with subsidies given for years to monthly magazines, is designed "to enable (publications) to overcome market disadvantages and continue to provide Canadian readers with the content they choose to read." Leamington-based Southpoint Publishing got the most funding - $190,813. This was spread over two yearly grants to the Southpoint Sun in Leamington - $146,747 - and similarly the River Town Times in Amherstburg - $44,066. The Essex Free Press in Essex got $103,544, again over two years. And the Harrow News obtained apparently $67,968. (Apparently, because one grant seemed to be repeated twice on the government's website. So, the total figure above assumes that was a mistake. The repeated grant of $4174 was for an "aboriginal recipient," presumably an aboriginal staff hire.) Millions of dollars have been allocated to publications large and small under the CPF, with magazines like Maclean's, Canadian Living and Canadian House & Home receiving literally millions. The federal government has also been broadening its news media subsidies in recent years, in 2019 providing more than $500 million in tax credits to aid publishers, which have been losing money due to the decline in traditional print advertising. The funding has been controversial. Critics say grants compromise journalistic integrity and could directly compromise reporting on governments, the hand that feeds. University of Windsor professor Lydia Miljan calls subsidies "ill-conceived." Writing in C2C Journal she said some small newspapers have failed despite grants. "Protecting a dying industry makes it more difficult for innovators to enter the market," she wrote, noting the public is consuming news like never before just on different platforms. But Toronto Metropolitan University retired journalism professor Ivor Shapiro called it a "fake issue." He told WON.com that the real question is whether news media, like other subsidized industries, provides "a public value." He said previous government funding to the CBC and magazines always went unquestioned so "one wonders...what the fuss is."
______________________________________________________________________
"Disadvantaged" Windsor selected to be part of worldwide study on urban economic resilience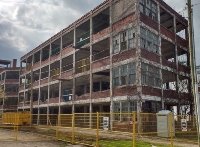 WindsorOntarioNerws.com Dec. 8 2022
The City of Windsor has been selected by a prestigious British university for "lessons learned" on how it has gone about regenerating economic development. In particular, an Oxford University business school is seeking information on how the city's innovative Community Improvement Plan (CIP) has been successful in helping revitalize neighbourhoods. Several cities around the world, including Windsor, which have had "a period of socioeconomic decline" have been asked to respond. The university wants to know how these "disadvantaged regions" can "be empowered to grow." The information would be used to provide ideas to help "level up" the UK's own distressed regions. Virtually every region has had problems with economic growth outside of that encompassing London in southeast England. So far, a project letter says, successive UK governments have failed to adequately address the problems. "Windsor, Canada is one of our case studies and we are particularly interested in learning more about how Windsor used the relationship with the other government levels and instruments such as the CIP to build resilience." Under the CIP Windsor provides a suite of incentives like tax holidays and grants to investors to redevelop inner city or brownfields (former industrial) lands. Official CIPs exist for several neighbourhoods including Olde Sandwich, Ford City and Downtown Windsor.
Photo shows former Walkerville Power building, now restored, whose developers received CIP assistance
______________________________________________________________________
Yet another study to boost passenger train frequency between Windsor and Toronto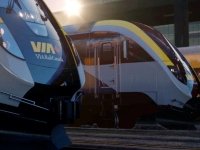 WindsorOntarioNews.com Nov 24 2022
Yet another passenger rail study is underway to look at beefing up service in southwestern Ontario. The federal government hired CPCS Transcom Limited (CPCS) with WSP as "external advisors." They will be "exploring options to improve passenger rail frequencies, on-time performance, and to shorten travel times in Southwestern Ontario," says the transport ministry. They will look at present and future passenger rail demand, assessing routes and recommending options. The study could lead to so-called High Frequency Rail (HFR) for more frequent and faster service. That's distinguished from High-Speed Rail (HSR) which would have much faster travel times - "bullet trains" - on dedicated tracks. But the government still says HFR could "transform" travel times by up to 90 minutes. And it appears also appears on the cusp of implementing the system by stating that requests for proposals will be issued early in 2023. However, a federal official denied details in a CBC report that the study is a response to a drastic decline in passenger traffic in the wake of Covid. "The truth is the pandemic absolutely decimated all of the rail services," the CBC quoted Malcolm Cairns, a consultant who undertook a study of passenger service in Ontario and Quebec two years ago. During Covid train travel between Windsor and Toronto was reduced drastically. "Some of the private train services were shut down and transit just went from an average of 60 per cent cost recovery to 20 per cent cost recovery," Cairns said. But Transport Minister Omar Alghabra's spokeswoman Nadine Ramadan denied the study has anything to do with post-Covid travel. "No," she said. "The study is being conducted in accordance with the Minister's mandate commitment to expand passenger rail in Southwest Ontario." Paul Langan, president of High-Speed Rail Canada, was pessimistic about government plans. He said rail tracks west of Kitchener are congested and without new, dedicated passenger tracks, there's no way more frequent trains can operate. "They can't fit anymore trains on the existing track," he told the CBC. "They said 'no' to high-speed rail, which is new track, dedicated track, so to me it's just another study." A 2016 hi-speed rail study on Windsor-Toronto service has since been shelved.
Photo: Via Rail Canada
______________________________________________________________________
Local Unifor head reportedly wanted to have unionists clear Freedom Convoy protesters
WindsorOntarioNews.com Nov 10 2022
Dave Cassidy, president of Unifor Local 444, allegedly proposed to take physical action against Freedom Convoy protesters last February near the Ambassador Bridge. Cassidy, who represents workers at Stellantis's minivan assembly plant, apparently had called Premier Doug Ford and offered the union's services as a way to clear the anti-Covid mandate protesters, who blocked Huron Church Rd. for almost a week. The road is Canada's most critical route for trade between Canada and the United States including countless shipments of just-in-time parts for auto manufacturing. Speaking before the Public Order Emergency Commission, OPP Supt. Dana Earley (photo), who headed the provincial police's protest response in Windsor, said she was informed about the phone call from the so-called Provincial Liaison Team (PLT). The PLT works on the ground with protesters to build relationships and make sure events run smoothly. On Tuesday Commission lawyer Frank Au asked Earley about what she had heard about counter-protesters. "The (PLT) had had discussions with a member from the auto union," she replied. "And he expressed his displeasure with the protest and in fact was sharing with them he was going to take matters into his own hands if it was not resolved." She added, "I was very grateful for the rapport and the relationship that PLT was able to develop with him. And through that we asked for time for his patience." Au then quoted a document. "PLT informed superintendent Earley that David Cassidy, president of the local autoworkers union chapter, Unifor Local 444, claimed that he had spoken to Ontario Premier Doug Ford and that he was willing to bring autoworkers to the blockade site to forcibly clear out protesters by Monday February the 14th if police had not cleared the blockade by that date." Au asked Earley "what kind of danger" this posed. She replied, "This is extremely concerning ….. and it was just other options now that I had to consider that not only the protesters perhaps would not like the plan of action (that police were planning) but we may have counter protesters attending as well that would create significant issues for public and officer safety."
______________________________________________________________________
Mayor's office ducks 'Strong Mayor' question while leading opponent foursquare against

WindsorOntarioNews.com October 20 2022
While the office of the incumbent mayor of Windsor is ducking the question, Drew Dilkens's strongest opponent in the current municipal election campaign has come out four-square against the so-called "Strong Mayor" concept. WON.com this week reached out to Mayor Dilkens's office for reaction to statements from Ontario Premier Doug Ford (photo) that he will expand the Strong Mayor concept after the Oct. 24 vote. "They should have a little more power to make things happen rather than have the same vote as a single councillor," Ford said. The province has already granted the powers to Toronto and Ottawa, Ontario's largest cities. It's received mixed reviews. The powers would help cut red tape especially in planning and getting badly needed new housing constructed. "So hopefully they'll be able to use it to build attainable and affordable homes" the premier said. The power would expedite some of the delays that occur when residents oppose new housing often citing NIMBY. Dilkens's chief of staff Andrew Teliszewsky said he "wouldn't even know where to start" in commenting on the plan. "The legislation comes into force for Toronto and Ottawa next month, so how they are deployed in those jurisdictions will be up to them and I couldn't even fathom to comment." He suggested getting comment from the premier's office or Toronto and Ottawa officials. But Ward 4 councillor Chris Holt, the mayor's leading challenger, was adamantly opposed to the proposal. Holt called the new powers "exceptional" that can "effectively erode the voice and function of members of council in building consensus, which only serves to further diminish the voices, ideas and needs of residents." He is "pledging" to "not use" those powers, similar to positions the two leading candidates for Ottawa mayor have taken. Holt called on Dilkens to say where he stands on the issue. He criticized Dilkens for already being "reckless" during the pandemic – for example, being the "only mayor in North America to shut down transit."
Photo: Wikimedia Commons
________________________________________________________________________
Revamped west end wildlife overpass would cross both Ojibway Parkway and ETR tracks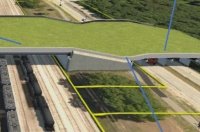 WindsorOntarioNews.com October 4 2022
The city is continuing to look at building a wildlife crossing to span the west end Ojibway Parkway and the parallel Essex Terminal Railway tracks but with an expanded footprint. If City Council approves, upwards of $400,000 would be paid to a private consultant, Wood Canada Ltd., for more studies and public consultation related to an ongoing environmental assessment. The proposal has come up before but Bridging North America, the consortium building the new Gordie Howe International Bridge, announced $1.5 million in seed money for a wildlife crossing near the official port of entry into Canada as part of its co-called Community Benefits Plan. The natural crossing would connect two important ecologial areas - the Black Oak Heritage Park on the east side and Ojibway Park on the west. The work would be carried out jointly with the City of Windsor. "This wildlife crossing would provide safe passage for area wildlife and species at risk in the Ojibway Prairie Complex as approximately 20,000 vehicles per day travel along Ojibway Parkway and E.C. Row Expressway, which contributes heavily to wildlife mortality," says a city staff report. Such a connection would reduce "landscape fragmentation through improvement of habitat connectivity." Previous consultations "raised the concern" with the crossing only going over the four-lane Ojibway Parkway, a commuter route to the industrial west and, LaSalle and Amherstburg, rather than over both the Parkway and neighbouring ETR railway tracks. "The consultant's modified scope would include additional investigations necessary to assess the lands on the west side of the ETR tracks to inform the evaluation of alternative solutions and the potential development of a new preferred concept design." Bonuses would include reducing rainfall on the Parkway and therefore peak storm flows into the drainage system, and reducing the heat island effect as the green space "will reflect some of the sun's radiation."
Image: City of Windsor
_______________________________________________________________________
City to spend $50,000 to transcribe 18,000 pages for sight and cognitive-impaired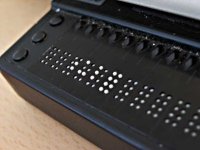 WindsorOntarioNews.com Sept. 20, 2022
The city will spend $50,000 to "remediate" 18,000 pages of city documents to make them more accessible to sight and cognitive impaired residents. "Part of accessibility is ensuring that the documents on the city's website are accessible, however, some documents are exceedingly long, complex, time consuming and/or difficult to make accessible," the city's diversity and accessibility officer Gayle Jones told Windsor's accessibility committee. Hence the cost because of the complex technology to remediate or transcribe documents. Transcription can cost $4 - $7 per page and for more complex pages, $25 - $30 per. But a consultant says one specific "tool" on the market can remediate 18,000 pages for just $2.77, which works out to $50,000. "This is an extraordinary value as the majority of the pages that we would use this for would fall in the complex category." The city has already transcribed "thousands of documents" in-house "creating great cost savings." Jones told WON.com screen readers or refreshable braille displays (photo) "can be understood by all people, including those with cognitive disorders or brain injuries." But transcribing or remediating is difficult. Docs include complex tables, lists and infographics. Tasks include "adding and adjusting tags, adjusting the reading and tab order, adding alternative text, and setting a document's language properties." Obviously more documents will go online in the future and Jones hopes most can be transcribed in-house. Jones says the city has already obtained software and "developed the skills internally" to transcribe most documents. It's hoped future work can be addressed in the "most effective and fiscally responsible" way.
______________________________________________________________________
Some Windsor residents see no problem with need to speed by motorists on their streets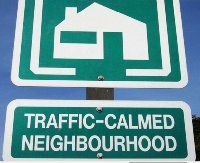 WindsorOntarioNews.com Sept. 2 2022
Residents along five Windsor streets rejected plans to "calm" traffic in their neighbourhoods. These were on Norman Road from South National to Tecumseh Road E., Norman Rd. from Tecumseh Road E. to Haig Ave., Partington Ave. from College Ave. to Tecumseh Road and Virginia Avenue from Wyandotte Street E. to Raymond Ave. The city said streets were "in the queue" for traffic calming and residents were surveyed this year. But 50 percent of resident and business response is needed as well as 60 per cent support. None of the streets met both criteria. But the city will install "speed bumps" along Dandurand Ave. between Piazza St. to Northwood St. In that case residents demanded calming with 71 per cent supporting speed humps. It will cost $37,625 for five humps and two signs and $2,185 yearly maintenance. The matter goes before city council. Meanwhile radar speed feedback signs will be installed on Partington Ave. anyway. In addition, the city has 16 surveys out on other streets. Meanwhile a traffic calming plan for busy Pillette Rd. was also rejected despite a couple of resident requests in 2019 following a vehicle striking a house at Pillette and Grand Marais Rd. While only 44 out of 250 responded to a survey 70 per cent supported measures but both conditions had to be met. The city has also recommended calming for Drouillard Road's business district. Finally, traffic calming is likely coming to Matchette Rd. from Chappus to Sprucewood. The request was originally made by the Windsor Essex County Environment Committee which had wanted seasonal road closures on the commuter route to LaSalle to protect wildlife around the natural Ojibway Prairie Complex. The cost for items like transverse bars (visually exaggerating speed), radar speed feedback signs and a potential pedestrian crossover at Ojibway Nature Centre is $30,000 with $3500 annual maintenance.
Photo: City of Windsor
______________________________________________________________________
"Some hurt" as local parishioners react to Catholic Church's ending of Latin Mass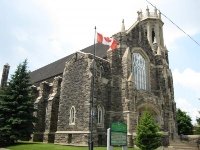 WindsorOntarioNews.com August 19 2022
Windsor Catholic parishioners who still worship at the Latin or Tridentine Mass will have to do so outside the confines of a bricks and mortar Catholic church. Last year Pope Francis released Traditionis Custodes which called for the end of the more than 500-year-old Mass in a bid to create "unity" in the church. The fear was that there remained a hardcore group of Latin traditionalists which were causing enough of a division in the faith. The Latin Mass officially ended after the Second Vatican Council in the mid-1960s. But traditionalists in many cases were given the option of still going to the mass. In the early 1980s parishioners in Windsor and London, and later Sarnia, were again permitted the liturgy. The mass started at Our Lady of the Assumption, which closed in 2014. Since then, it has been held at St. Alphonsus and Holy Name of Mary (photo). While the Catholic Church has now officially ended the masses, the Diocese of London was given a three-year dispensation to phase out the mass from its churches. "Traditional Latin Mass is not ending this fall," diocese spokesman Matthew Clarke said. "We will be working on their relocation to suitable sites in the future. At this time we don't have any specifics on what these new locations will be." Those masses were celebrated by the St. Benedict Tridentine Community in Windsor and officiated by Fr. Peter Hrytsyk. They were said Tuesdays and Sundays. Fr. Steven Huber, pastor of the Windsor Heritage Catholic Family of Parishes, which oversees the mass, said the Tuesday mass usually is attended by 25 – 30 people and the Sunday mass by about 100. He said while it's hard to discern generally the reaction to ending the mass "there's some hurt, there's some questioning as to why this seemingly (came) just out of nowhere." But clergy have "encouraged the community to approach everything with the spirit of prayer."
______________________________________________________________________
Unvaxxed candidate, if elected, doesn't know if he'll be allowed to attend city council meetings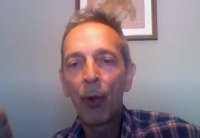 WindsorOntarioNews.com August 5 2022
City council Ward 2 candidate Chris Soda is still uncertain that, if elected, he'll actually be able to attend city council and committee meetings in person. That's because the City of Windsor has a policy that all "employees" must be vaccinated. Soda, retired and who last ran for council 40 years ago, said he was floored when told when submitting nomination papers that he would have to be vaccinated. He isn't and "has no intention" of getting the Covid jab. At first it was even uncertain if he could run as a candidate. But as first reported on RebelNews.com, after about "two weeks and change," a city hall staffer checked with the city's legal department and finally gave him the green light. Soda thinks someone's "private medical choice" shouldn't be under the purview of the city. And he says not all city employees are vaccinated - police officers are exempt. Soda also thinks any decision not to allow him to serve in person is absurd. For one thing, he's going "door to door" and talking to people all over the neighbourhood. Second, he questions why being vaccinated makes any difference. "You could be vaccinated or unvaccinated and you can give the virus to someone else." Should he be elected (the ward is currently represented by incumbent Favio Costante) Soda is prepared to live with any policy excluding him from in-person meetings. "I can do it (by remote video) but I don't see why I should be ostracized," he says. And "every single session I'll be saying, 'have you guys come to your senses yet'"? Soda teaches ESL and volunteers in his ward to rescue animals and regularly does the rounds picking up trash. He's running partly because he wants taxpayers to be rebated one percent by the city for every year they've paid taxes. That's because the city has been running a more than $500 million surplus, is "already taxing at a high tax rate" and "had the nerve to raise taxes almost two per cent during a pandemic." The "kicker," he adds, is councillors recently voting themselves a $5000 raise. That's when people and small businesses "are struggling to pay the utility bills."
Screenshot: RebelNews.com
______________________________________________________________________
Walkerville to be transformed over next 10 years as Windsor's first heritage district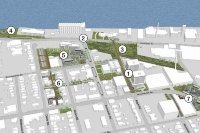 WindsorOntarioNews.com July 26 2022
With the unveiling of the Hiram Walker statute earlier this month, Walkerville is well on its way to becoming the city's first Heritage Conservation District. Over the next decade the historic distillery community and current magnet for trendy and upscale bars, restos and boutiques, will be transformed into a "themed" area to enhance the neighbourhood experience for locals and visitors alike. Says a city report, "districting aims to enhance existing amenities, infrastructure, history, and culture to create new destinations that already have an established identity and support and enhance the existing ones." Look for several major changes in years to come. Already completed is the Hiram Walker Statue Parkette including bronze plaques linking the business titan to the Town of Walkerville. In the future expect to see the Walkerville Distillery District connecting Wyandotte St. to Hiram Walker's historic riverside offices. A Railspur Linear Park will add a green connection between Walker Rd., the Via Rail station, Argyle Rd. and Wyandotte St. and run between two active distillery buildings. A Riverfront Park and Pathway Connection will include a kids' playground, adult fitness park, tiered waterfront deck and lookout pier with cycling bridge over Riverside Dr. There will be a new public square at Devonshire and Assumption streets, site of the former Pere Marquette train station and Queen Victoria Fountain. A Hiram Walker Alleyway between Kildare and Chilver roads will see new public art and landscaping. And the Wyandotte East Gateway at Walker Rd. "will be reimagined as an attractive and vibrant" introduction to the area. Heritage plaques will be installed throughout with "wayfinding" to connect landmarks and businesses, including "historically accurate" street poles. Most of these will be built over the next 10 years. They include the parkette (done), Alleyway, Gateway Arch and Wayfinding, Distillery District and Riverfront Park. The Railspur Linear Park will be long-term. The public square and gateway will be "market driven." Costs will be as much as $1.8 million short term, 7.5 million mid-term ad $5 million long term. Funding should be a "hybrid" model, including cost-sharing with public and private groups, grants, fundraising, sponsorship and donations. The report says they should not be the "sole responsibility" of the city.
Image: City of Windsor ______________________________________________________________________
Mixed bag on municipalities still adhering to Covid rules for meetings, staff back in office
WindsorOntarioNews.com July 12 2022
Local municipalities for the most part have returned to in-person council and committee meetings following the lifting of Covid-19 restrictions. And many but not all white-collar staff have returned to the office though each municipality has a different policy. WON.com also asked the eight municipalities if they have rehired staff fired for not disclosing or not having Covid vaccinations. Windsor CAO Onorio Colucci said public meetings are held in "hybrid" format in person or via Zoom. Staff is "back in the office" with no hybrid or work-from-home permitted but the long-term issue is being reviewed. Eighty-two employees were dismissed over vaccine status of which 29 were full time, and some are grieving the city's action. In LaSalle all meetings have been conducted in-person since April. The town offers a hybrid work arrangement one to two days a week, a pilot until next June. No staff were terminated due to vaccine status. "Our vaccination policy allowed for vaccination or testing," CAO Joe Milica says. In Amherstburg HR manager Donna King says town council resumed in-person meetings last November but with social distancing if necessary and Zoom attendance optional. Staff are back in the office but can work from home if it "suits their individual circumstance, the needs of the team and the operational requirements of the municipality." As for any staff firings over vaccine status, "we do not comment publicly" on HR matters. In Essex council committees resumed meeting in April and town council in June "in hybrid" format. All municipal staff returned in May, said CAO Doug Sweet. No staff were fired. Leamington spokeswoman Kelly Sfetkidis says the town is still holding meetings virtually. "However, we are in the process of leveraging technology to make our meetings more accessible by transitioning to a hybrid mix of in-person attendees and remote meeting participants." The first hybrid meeting is today. Leamington "has transitioned" to a hybrid office-home work model. She had no comment on whether any employees fired "as it may disclose personal information." WON.com didn't hear back from the towns of Kingsville, Tecumseh or Lakeshore.
_____________________________________________________________________
South Windsor rail lines can block car traffic again and again in tight arterial corridors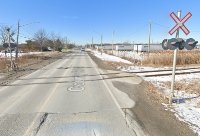 WindsorOntarioNews.com June 28 2022
It's likely the strangest set of rail crossings in the city. The so-called Pelton Spur, used by CN in southeast Windsor, and the neighbouring CASO line, have the effects of blocking traffic on several major arterial roads within kilometres of one another when in use by a train. For example, car traffic could first be disrupted on County Rd. 42 between Walker Rd. and Windsor airport (photo). Then the same track crosses Concession 7 half a kilometre away. Within another kilometre it crosses Provincial Rd. If you're driving in that direction you could be stopped by the same train again and again. Moving northwesterly, the track does a big turn and joins the so-called CASO line (Canada Southern railway which carries CN, CPR, CSXT, and NS trains) which handles even more trains. But before that it crosses Walker Rd., only 100 metres away from Provincial. The CASO line in turn runs northwest and parallel east of Provincial Rd. Within the next few kilometres CASO crosses three main arteries - Sixth Concession, Cabana Rd. and eventually Howard Ave., the well-known bottleneck opposite Devonshire Mall. All these streets have level crossings and all carry significant vehicular traffic. The City of Windsor has long been aware of issues with these lines, addressed in numerous reports. Jeff Hagan, the city's senior planning engineer, said trains "especially long or slow trains, can certainly be an inconvenience for drivers when the grade crossings are occupied." However, queues "tend to dissipate quickly once the train is gone." On Walker Rd., for example, the city has installed one of its "adaptive" traffic signals so that signals stay flashed to quickly accommodate "sudden changes in traffic volumes, such as the large platoon of vehicles that gets released when the rail crossing gates open after a long train." A 2008 city rail study identified several underutilized lines in Windsor that could be close or consolidated including the Pelton Spur and CASO.
Photo: Goofle Street View
______________________________________________________________________
Gordie Howe bridge road access ramps now taking shape; tower topping still to come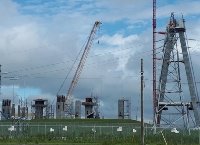 WindsorOntarioNews.com June 13 2022
While the Gordie Howe International Bridge construction may be most obvious by it's a-shaped towers on the Canadian and US sides of the Detroit River, also rising are access ramps that will connect Hwy. 401 and the new Customs plaza to the bridge itself. Work began in late 2019 and winds up later this year. Most noticeable are the pillars or "piers" that will support the ramp deck. Before the piers could be built there were pile drives down to 30 metres. These were filled with concrete and rebar capped by a footing. The piers are built in multiple sections with the six piers (there are also six on the US side) varying in height from 16.2 metres (53.1 ft.) to 26.25 metres (86.1 ft.) as they sweep up to the bridge level. The piers are built in separate "lifts" (sections of concrete). Once the lifts are complete they'll be topped with cross beams with the bridge deck installed on top. The piers are made of concrete and rebar (steel to strength the concrete) and prestressed tendons to tie the bridge deck down. Tendons have steel strands or wires. Some 1520 square meters of concrete will be poured both on the Canadian and American sides for footings and piers. And 350 tonnes of rebar are added. The details were provided to WON.com by the Windsor-Detroit Bridge Authority, the Crown agency overseeing construction. Meanwhile, the bridge tower legs reached their full height in March of 140 metres (460 ft.) Next will come the tower or "pylon heads," another 80 metres (262 ft.) to complete the "modern and elegant" full A-shaped tower forms. That work will be finished by the end of this year. The so-called "jump forms" - the visible metal boxes emblazed with Canadian and US symbols where crews work to lift the towers - have remained stationary for the last few months while modifications are made to the "jump form systems" and concrete pours "to construct the upper cross beam that will merge the tower legs into a single structure." Finally, there will be "anchor boxes" within the pylon heads that will house the cables that will connect the two towers to the bridge deck. "This work will be easily visible in west Windsor and Southwest Detroit," the bridge authority says.
______________________________________________________________________
Ladies and gentlemen, your detailed 2022 - local riding - provincial election results
WindsorOntarioNews.com June 6 2022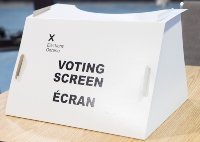 Unofficial reports from Elections Ontario show that in the riding of Essex, PC's Anthony Leardi took 51.06 per cent of the vote, a margin of 10,983 or 24,682 votes. The NDP's Ron Leclair had 28.34 per cent or 13,699, the Liberals' Manpreet Brar garnered 8.53 per cent or 4,126. Frank Causarano of the Ontario Party had 6.84 per cent or 3,305 and Danielle Sylvestre of New Blue grabbed 2.65 per cent or 1,283. The Greens' Nicholas Wendler garnered 979 votes or 2.03 per cent. Kevin Linfield of the None of the Above Direct Democracy Party collected 269 or .56 per cent. Voter turnout was 47.04 per cent….In Windsor West, the NDP's Lisa Gretzky collected 42.12 percent or a winning margin of 2,184 votes, followed by the PC's John Leontowicz with 35.25 per cent or 11,211 votes. Liberals' Linda McCurdy followed with 13.08 per cent or 4,159. Jeremy Palko of the Ontario Party grabbed 4.8 per cent or 1,528. The Greens' Krysta Glovasky-Ridsdale had 2.76 or 879 votes. She was followed by Joshua Griffin of New Blue with 630 votes or 1.98 per cent. Turnout was 33.32 per cent….. In Windsor-Tecumseh the PC's Andrew Downie won with 45.92 per cent or 17,673, a margin of 6,141. Gemma Grey-Hall of the NDP had 11,532 or 29.96 per cent. The Liberals' Gary Kaschak garnered 14.50 per cent or 5,580. Steven Gifford of the Ontario Party got 1,216 votes or 3.16 per cent. Melissa Coulbeck of the Greens took 2.60 per cent or 1,001. And Sophia Sevo of New Blue had a 2.04 per cent share with 784 votes. Others in the riding: Independent Laura Chesnik - 202 votes (.52%), David Sylvestre of None of the Above 178 (.46%), Independent Nick Babic 172 (.45%), Independent Giovanni Abati 147 (.38%). Turnout was 40.32 per cent..... In Chatham-Kent-Leamington the PC's Trevor Jones took 47.64 per cent with 17,389 votes or a margin of 6,365. The NDP's Brock McGregor came second with 30.20 per cent or 11,024 votes, Rick Nicholls of the Ontario Party got 14.84 per cent or 5,416, Rhonda Jubenville of New Blue received 3.95 per cent or 1,443 votes and Jennifer Surerus of the Greens, 3.37 per cent or 1,231 votes. Turnout was 42.23 per cent..... Results are based on all polls reporting.
Photo: Elections Ontario
______________________________________________________________________
In Windsor-Essex, Ukrainian flags flying high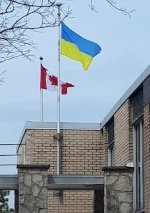 WindsorOntarioNews.com May 11 2022
It's certainly a rarity to see such an almost instantaneous outpouring of solidarity, especially among local governments, with a world event taking place thousands of kilometres away. Yet it wasn't long after Russia invaded Ukraine Feb. 24 that Ukrainian flags started appearing on municipal government flagpoles throughout Windsor and Essex County. Kingsville Mayor Nelson Santos told an audience at his town's flag-raising that it as an "important moment in history." This, after council unanimously approved a motion March 25 in solidarity with the former Eastern Bloc country. "We live in 2022, and who would have thought we'd have to fight for democracy and stand up for peaceful nations that want to continue to enjoy their culture, their language, their families, and their community?" Nelson said. "Here we are fighting Putin's war and recognizing the injustices and certainly the crimes against humanity that we're experiencing today." The town also put its money where its mouth is. It raised $26,000 for Red Cross relief. Meanwhile towns across the county have also raised the blue and yellow striped flag, emblematic of Ukraine's vast wheat-growing agricultural fields and the blue skies above. Down the road in Amherstburg the Ukrainian flag has also been flying outside town hall as well as on an electronic welcome into the town. Over at the county seat of Essex the blue and yellow has also taken pride of place. Essex "supports bringing this terrible situation to a peaceful end," Mayor Richard Meloche said. "I proclaimed our support of Ukraine's position back at our council meeting of April 4th and we've been flying their flag since." Ditto for Tecumseh. Mayor Gary McNamara? "Quick answer is yes we are flying the Ukrainian Flag in support against Russia's brutal attack on sovereign Ukraine." In LaSalle, flags and "words of support" are featured on the municipality's electronic display boards at town hall and the Vollmer Complex "as well as our social media platforms," CAO Joe Milicia says. And the City of Windsor has acted similarly. "The Ukranian flag has been flying at City Hall for many weeks now" - spokesman Jason Moore. "The Mayor has committed to keep the flag flying for an indefinite period of time."
______________________________________________________________________
No ATM night or weekend service at bank's main downtown branch due to safety issues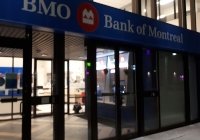 WindsorOntarioNews.com April 27 2022 (update April 29 2022)
If you do business with the Bank of Montreal (BMO), happen to be downtown nights or weekends, and need to use the ATM at the bank's main city branch at 200 Ouellette Ave., you're out of luck. A sign on the door directs customers to two alternative BMO ATMs, one at University Mall, 2680 Tecumseh Rd. W., and the other at Devonshire Mall, 3100 Howard Ave., 4.8 km and 6.2 km away respectively. According to the sign the policy has been in effect since February 7 of this year. "Access to the ATM at this location has been changed to Monday to Friday, 9 am to 8 pm," it says. While the sign gives specific times when the ATM is accessible, a bank HQ spokeswoman said the ATM hours were "aligned with the branch banking hours." The reason? "To help ensure the safety and security of our customers and employees." The sign also informs customers that they could bank online, on a mobile app or through an 800 number. Nights and weekends, of course, are a popular time for people to be downtown, frequenting restaurants, clubs and entertainment. According to Windsor police crime statistics, there were some 201 incidents in and around 200 Ouellette Ave. over the past year. Typing in dates from April 27 of last year to April 27 of this year gives a list of incidents that have occurred on that block, 100 Ouellette and one or two adjoining cross streets. There were 22 cases of theft, one incident of robbery, 14 incidents of mischief, five of assault, two of threats or harassment and three of stolen property among other crimes. The top number of incidents related to traffic – 23. When the zone is expanded to encompass Riverside Drive and Goyeau and Pelissier streets one block east and west and Wyandotte Street three blocks south, 516 incidents show up, theft being the highest number at 121, assault at 34, break and enter at 17 and mischief at 68. There were 80 incidents of fraud and 10 of possessions of stolen property. Meanwhile Windsor police spokeswoman Const. Talya Natyshak said while Ward 3, which encompasses downtown, is "generally highest" for crime in the city, downtown itself "is safe." She said the ward's "unique" composition lends to the crime rate, including the highest density of liquor establishments and "largest portion" of vulnerable people. But the core also sees "the largest investment of police resources that are specially trained to address crime and social disorder." Police regularly meet business owners to discuss crime and safety.
_____________________________________________________________________
New Flair deep discount airline may not fly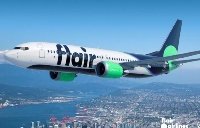 WindsorOntarioNews.com April 13 2022
Despite announcing last week service from Windsor to new cities at wildly discounted prices Flair Airlines had been under a "preliminary determination" on whether Flair is in fact Canadian owned. A final determination could see the so-called ultra-low cost carrier (ULCC) grounded. The airline, one of several new Canadian deep discount startups, announced with great fanfare new services first to Tucson, and then last week to Montreal and Halifax. Fares vary from $29 to $49. "Twice-weekly service to Halifax begins on July 8, while twice-weekly service to Montreal begins on July 7," the airline said in the announcement. "Windsor is an exciting new market for us and we're happy to continue to grow our service here. We're confident that Windsor will be a popular new destination in our growing network." Windsor officials also greeted the announcement excitedly. Mayor Drew Dilkens predicted "pent up" demand for air services following Covid will be significant. "I'm hopeful today's announcement is just the beginning of YQG's (Windsor airport's code) partnership with Flair!" The Tucson route would be part of Flair's winter schedule. "The partnership will bring service to Tucson from Windsor for years to come," added the airline. But the Canadian Transportation Agency (CTA) in a notice March 3 said the airline "may not be controlled in fact by Canadians and may, therefore, not be ''Canadian'', as defined in the Canada Transportation Act, SC 1996, c 10." The agency said the airline must meet three requirements "to be considered" a Canadian carrier and provide services. These are the "incorporation or formation" requirement, the "voting interest" requirement, and the "control in fact" requirement. The CTA has given Flair 60 days to respond. "At the end of the review process, the Agency will issue a final public determination with reasons and its conclusions, which will be posted on its website." WON.com asked Flair Airlines for comment and has not immediately heard back.
______________________________________________________________________
Major construction also taking place below the new Gordie Howe International Bridge towers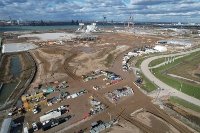 WindsorOntarioNews.com March 3 2022
The A-frame towers for the new Gordie Howe International Bridge (GHIB) may be the most obvious signs of construction on the new government-owned bridge. But a tremendous amount of work is also taking place on the ground. That would be on the so-called Port of Entry (POE) where 11 buildings are under construction over the 130-acre site. Some $5.7 billion is being spent on the bridge project altogether with a completion date set for late 2024. The POE is where the end of Hwy. 401 (Herb Gray Parkway) will meet the bridge proper and where customs and related buildings will be located. Six hundred construction workers are now on the project. At the same time the United States POE is taking shape with 13 buildings under construction and 800 workers on site, according to bridge officials. The numbers include the POE's and bridge itself. In terms of design the buildings will make "best use of natural light and fresh air, minimize power consumption, and reduce site impacts, waste and emissions," says Heather Grondin, vice president of corporate affairs for the Windsor Detroit Bridge Authority (WDBA). Grondin told Daily Commercial News that, as might be expected, the centrepiece will be the almost 140,000 sq. ft. Main Building and Operations Centre which will contain Canada Border Services Agency (CBSA) offices and inspection. The Canadian Food Inspection Agency will also be located there. Construction began in March last year. Meanwhile the almost 40,000 sq. ft. maintenance centre will be used for storage of equipment used to maintain bridge operations. Both buildings will have a similar design "palette," Grondin said. All 11 buildings will take up 134,000 sq. ft. and there will be 24 landscaped acres. Grondin said the main challenge has been to get the building to fit the relatively tight POE footprint of 130,000 acres. "We cannot speak to the security features at the POE but the layout was based on the needs identified by border agencies in Canada and the United States," she says. And, as reported earlier by WON.com the "primary difference" between the United States POE and the Canadian POE is that the Canadian POE will host the bridge's tool booths.
Photo: WDBA
________________________________________________________________________
Canadian authorities hired US companies to tow Ambassador Bridge blockade vehicles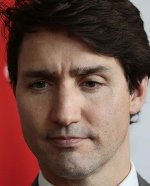 WindsorOntarioNews.com February 15 2022
Canadian authorities used American tow truck operators to remove vehicles from Huron Church Road on the weekend. Prime Minister Justin Trudeau, in remarks yesterday announcing the implementation of the Emergencies Act to control trucker protests, referred to US towing firms in response to a reporter's question. In the aftermath of the re-opening of the Ambassador Bridge Trudeau was asked how to remove vehicles now blocking other Canadian border crossings. He admitted this was a "challenge" and mentioned that "in Windsor we relied on the generous partnership with the Americans to be able to get tow trucks to move the big trucks." Over the weekend, when a tense standoff ensued between police and Huron Church Rd. protesters, Rebel News social media coverage of the event at one point interviewed a resident saying he had seen several US trucks lined-up along College Ave. One of the difficulties throughout the truck blockades across the country has been getting Canadian private tow truck operators to respond to government requests to remove the protesters' vehicles. Trudeau, during the press conference, also said he had been in touch with Windsor-Tecumseh Liberal MP Irek Kusmierczyk during the week-long Ambassador Bridge blockade "almost as soon as it started happening, the impact on workers in the auto sector in the Windsor area and up the supply chain of southern Ontario." Trudeau also said that Americans were being turned back at the border by the Canada Border Services Agency (CBSA) when "trying to enter Canada to participate in blockades." ________________________________________________________________________
Residential complex to dramatically change northern entrance to Amherstburg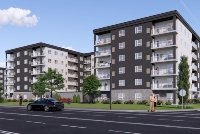 WindsorOntarioNews.com February 2 2022
The northern entrance to Amherstburg will be transformed with a massive new residential development that will see four six storey condo-type apartment towers built alongside Front Rd. (County Rd. 20). The towers will be located across the street from the Amherstburg Yacht Club and next door to what at one time used to be the General Chemical plant, now empty and part of Amherstburg Land Holdings. Construction gets underway in June by Piroli Construction, the developer, with occupancy in October 2023. The project is in three phases. Two apartment buildings in each phase along six acres on Front Rd. will see buildings with 114 units each. The third phase will be the sale of single family lots over five acres along Brunner Ave. to the immediate south. Owner Rob Piroli said the apartments will have "nice amenities" including items like granite tops, washers and dryers and golf simulator. It's the first major high rise development in the town in decades and Piroli hopes it goes towards solving a housing crisis in the area. "It's a much needed use that they do not have currently," he said, The market is empty nesters and retirees but "whoever meets our credit rating credentials can move in." Phase two occupancy should be in 2024. Piroli plans to sell the adjoining residential lots for about $200,000. Piroli agreed the development will dramatically change the northern face of the town. "Absolutely, it will be a great improvement not to mention whoever's living in the condos is going to have just a magnificent view of the Detroit River," he said. "But with the housing crisis we're in that should be residential all the way through there." Piroli's property was never a heavy industrial site. But at one time there was a "factory of some kind there" and at the rear there had been residential dwellings. Environmental assessment has already taken place for what Pirolii said was really a "buffer" between General Chemical and the town's residential district. He said another developer had previously purchased the property in the early 2000s. "They basically tried to do something with it - I think it had gone through a site plan for a big box store like a Walmart – but it never went through and it kind of sat there for many years."
Image: Piroli Construction
________________________________________________________________________
With a whimper not a bang, Windsor Star closing its landmark downtown offices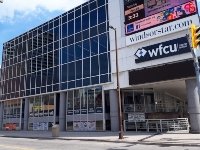 WindsorOntarioNews.com January 20 2022
It wasn't with a bang but a whimper that the Windsor Star yesterday made its bombshell announcement it was closing its downtown offices at 300 Ouellette Ave. "The building, which is not owned by the Star, is being sold, though the sale has not been finalized," said the paper. The 139-word Notice to Readers was buried at the bottom of page 2, the usual spot for incidental publisher notices such as newspaper corrections. The ostensible reason for leaving is because the building's owner is selling the property. The newspaper said the Star's offices have been vacant anyway since March 2020 as a "safety precaution" during the Covid-19 pandemic. Staff have been working from home. There was no indication the Star will reopen a bricks and mortar office somewhere else. This kind of move for a major newspaper is not unprecedented. The New York Daily News closed its midtown Manhattan office in 2020 for financial reasons. Parent Tribune Publishing also closed newsrooms of four other US papers. No one from the Star or parent Postmedia commented. Star managing editor Craig Pearson directed questions to corporate head office, which didn't respond. The building is owned by Toronto-based Europro, which owns several major Windsor properties including 1 Riverside Dr. W. (Chrysler building), Tecumseh Mall and Walker Square in the south end. Europro's Moshe Faust said it's "not appropriate" for him to comment until the building's sale is complete by the end of the month. Brian Yeomans, chair of the Downtown Windsor BIA, said it's "obviously disappointing to see (the Star) leaving not just the downtown core but pretty much not having an office space anymore." But he said it's also indicative of matters like the pandemic. "The fact that everybody has been working digitally for the last two years, the fact that there's only been a couple of people in that office pretty much since 2020, it does make it difficult for them to justify it," he said. But Yeomans said he's also "very excited" that the space is being sold to a "new business or a new organization." He said he would "love to see" the Star continue to have a "footprint" downtown but had no indication if the paper plans to open another bricks and mortar office. The decision – and the understated announcement – comes quite in contrast to the splash the Star gave to its move to the former Palace Theatre building in 2012. The Star published numerous stories about the $4 million conversion of the former movie theatre into Star offices, a kind of innovation for urban renewal projects in Canada and which included imaginative trappings like an Internet café, where community groups could hold news conferences. The move was part of a deal which saw the Star leave its longtime home at 167 Ferry St., a few blocks away, and the University of Windsor converting the building as part of its new downtown campus as the School of Social Work and Centre for Executive and Professional Education. But staying downtown was a top priority for the city's newspaper of record, as much a Windsor institution as other corporate icons like Hiram Walker and the one time Big Three. Former building owner David Mady called the move a "renaissance" for downtown and Star publisher Marty Beneteau said he was pleased to be part of downtown revitalization. "Staying downtown was a primary concern in finding a new home for the paper, followed by finding 'a space of prominence,' the Star wrote in late 2012. The building became a contemporary landmark with two giant digitized billboards at "Windsor's main downtown intersection" displaying newspaper content and advertising. The Star even received a Postmedia President's Award of Excellence for the move, taking top honours in the Transformation category. "To invest in downtown was kind of unheard of in recent history," Beneteau said at the time.
______________________________________________________________________
Canada still top exporter of trash to Michigan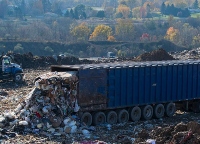 WindsorOntarioNews.com January 10 2022
Toronto may have stopped sending its trash to Michigan landfills more than a decade ago. But Canada is still – by far - the largest source of imported waste to the Wolverine state. "The largest source of waste imports to Michigan continues to be from Canada, with total reported imports to landfills of 9,053,889 cubic yards," says a Michigan environment department report dated last February. That's down five per cent from the year previously. Canadian waste makes up 17.2 per cent of all trash that went to Michigan landfills. "Trucking waste from Canada and neighboring states to Michigan is attractive due to the state's relatively low cost for disposal and excess landfill capacity," the department's Jill Greenberg said. "The state's surcharge – the per-ton amount charged by the state to dispose of trash in Michigan facilities is 36 cents per ton, compared to the Great Lakes states average of $4 per ton." While state environmentalists have railed against out of state trash for years, there is no law against accepting it. Quite the contrary. "The state is obligated to accept out-of-state waste," Greenberg says. "The U.S. Supreme Court ruled in 1982 that states could not prohibit landfills from accepting out-of-state waste." Actually, Canadian waste has increased, despite Toronto's pull out at the end of 2010. In 2020, Canada exported just over 9 million cubic yards (just over 3 million tons). In 2011 it exported 6.9 million cubic yards. The import from other states last year was 3.25 million cubic yards. By far, most Canadian waste goes to dumps in Macomb County (5 million), then Wayne County (3.59 million), St. Clair County (305,196), Presque Isle County (39,480) and Chippewa County (38,983). Of Canadian waste, 8.27 million is of municipal and commercial origin, 164,000 is "general" and 610,000 is construction and demolition. Canadian imported trash figures in a fight between residents in Riverview Michigan as Riverview authorities want to expand their landfill – nicknamed "Mt. Trashmore" - into a neighbouring municipal golf course. About 12 per cent of the landfill's waste in 2020 came from Canada. Local Riverview and Wayne County authorities didn't respond to several requests for comment.
Photo: Waste360 ______________________________________________________________________
West side wildlife overpass: city prefers $15.3 million to $32.6 million construction cost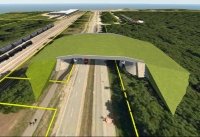 WindsorOntarioNews.com December 17 2021
A special crossing for area wildlife and species-at-risk in West Windsor could cost as much as $15.3 million if it just crosses the four lane Ojibway Parkway. But if it also crossed the neighbouring and parallel Essex Terminal Railway (ETR) it could cost an additional $17.3 million. The idea behind the crossing is "to begin to re-establish an ecological connection between Black Oak Heritage Park and Ojibway Park," says a report to city council. The report says the "preferred solution," at least at present, is to just construct the crossing over the 50-metre wide Parkway in the area just south of Broadway St. "This solution provides the most advantages with the least number of impacts," it says. Some 20,000 vehicles per day use the Parkway. The city says that while the ETR is also a "barrier to connectivity" it doesn't have the same impact as the Parkway. "The highest mortality is on Ojibway Parkway so achieving a crossing over this corridor would greatly minimize the impact to wildlife." The ETR switching yard is 38 metres wide and the railway also owns a 90-metre wide parcel along the ETR's west side. This also is a delicate provincially significant wetland (PSW) and "poses many challenges" for any construction. The report says that "not only would additional studies and monitoring be required to understand this barrier and its potential solution(s) but that this portion would provide limited improvement to the (animal) mortality rate." Moreover, "the additional costs of purchasing the private land parcel and crossing over the ETR would more than double the construction cost." And any overpass over the railway would "have to have a higher clearance" than a road crossing "thereby extending the structure further into the PSW lands." But the land between the Parkway and railway "provides open prairie and savannah habitat and will accommodate the variety of wildlife anticipated."
Image: City of Windsor
______________________________________________________________________
Devonshire Mall transformed with brighter halls, myriad new and expanded stores
WindsorOntarioNews.com Nov 19 2021
Anyone who wants to get an idea of just how much things have changed at Devonshire Mall should check out the new Turbo Espresso Bar. Located at a central location the 3,000 sq. ft. bar sells not just espresso but a bewildering array of coffees. "We have as many different types of coffee in the world you can ever think of," says owner Renaldo Agostino. What's more is it's licensed. This is Turbo's second location, the other being downtown. Agostino is a well known bar and nightclub owner including of Revival and the Boom Boom Room. Agostino jumped at the chance to open a bar at the mall. "We are the first one of its kind," he said. The design by locally based Glos Associates has as a sign of shimmering bright colours and a sleek contemporary interior. Agostino admits he had to "jump a lot of hurdles but we got it done." The bar is indicative of the new look bright and reconfigured mall which seems to have emerged into Devonshire Mall 2.0 following a $70 million overhaul and 18 months of the Covid pandemic. "Windsor is lucky enough to have a mall that's been evolving and continues to evolve," Agostino says. Meanwhile, another new retailer and home grown is Corp4Life, which sells designer gear with military motifs. Former Canadian Forces member Nicholas Stroesser, who did a tour in Afghanistan, had been selling the novel items at a mall kiosk then opened a full store. "It's a patriotic brand that I created back in 2015 just as a way for Canadians to kind of have some pride in their country," he says. "Obviously it's military inspired but we wouldn't exist if it wasn't for just regular everyday people buying our stuff." This is not military surplus and violates no military copyright. "I crossed all my T's and dotted all my I's, I made sure to stay on the good side of everybody," Stroesser said. Ten per cent of sales go to veterans' charities. Has business been good? "Good enough that we can open two stores" the other in London. Meanwhile, those who haven't been in the mall well, since, before the pandemic, will likely be amazed by the transformation - the new stores, the reconfigured and enlargements of existing ones, such as Origins: Global Village and the relocation of stores like Roots. Also, what used to be a hall kiosk is now a full store: Hickory Farms. La Vie en Rose is moving from the back hall to the front hall. The transformation is capped by perhaps the most elaborate and classiest Yule display yet, outside Hudson's Bay Co. where Santa's chair is located, as per the photo above.
______________________________________________________________________
Veteran developer, with $500 mil in Windsor-Essex projects, has never been busier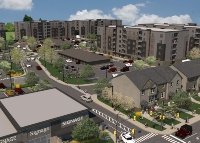 WindsorOntarioNews.com October 31 2021
Veteran local developer Peter Valente has never been busier with five major projects in Windsor-Essex totalling up to $500 million. It's a sign of just how buoyant the housing market has become and how it's not just single-family homes in demand but major high-rise complexes, the likes seldom seen in this area. Valente said that prior to Covid the housing market had been "very robust." But since the pandemic it was like the market "threw gasoline on the fire." His five projects are Gateway Tower costing $25 million, Beachside $200 million, Creekside LaSalle $80 million, Essex Town Centre $100 million and Kingsville Commons $60 million. Beachside in Lakeshore (pictured), being built in part on the old Tecumseh Golf range, features five 58-unit condo buildings, 22 brownstones and a Holiday Inn Express (built by Petretta Construction) and two commercial buildings. Units are both rental and condos. Some are occupied with overall completion in two to three years. Kingsville Commons, next to the high school, hasn't started yet and Valente is deciding whether to launch sales this fall or next spring. There will be two, six storey buildings, 116 units in total. One building features rentals the other ownership. "It's a beautiful location," Valente says. Local empty nesters and retirees from elsewhere are the "target market," he says. Kingsville is attractive because of its vibrant main street with upscale restos, location by Lake Erie and area wineries. Creekside LaSalle, under construction, will see 178 units over three buildings with a focus on retirement rentals. Construction has begun on the first building, right in the town centre next to Zehrs, and the others should be completed by 2024. Essex Town Centre will feature 135 town houses, 90 of which have been sold, located on the north side of Hwy. 3, behind McDonald's, Tim Hortons and Canadian Tire. Valente is targetting the Toronto East Indian population, many in trucking, as more truck terminals open in the area. Valente has also stipulated he wants to make sure people buy to live there not to invest and flip. "They're more committed" to the community, he says. The neighbourhood should be completed in two years. Gateway Tower is a 100 unit building on Tecumseh Rd. E. at Southfield Dr. in Tecumseh. It will partly be affordable housing with federal financing. "We're starting to install drywall" with occupancy next year, Valente says. All these projects are underway despite the construction and supply delays brought on by the pandemic. And there is incredible demand. "The market's hot but we can't build them fact enough, that's the problem," he says.
Image: Valente Homes
______________________________________________________________________
Travellers administer their own PCR tests
WindsorOntarioNews.com October 12 2021
The public has likely come to expect that PCR tests for Covid are carried out by trained professionals, who apply swabs up people's nasal passages. That may be true for tests administered by local health units and hospitals. But it's not the case for travellers undergoing random tests at land borders after entering Canada. These random tests, generated by computer to eliminate bias, order travellers at the Ambassador Bridge or Windsor-Detroit tunnel to detour to a temporary testing facility downtown. That facility is in the city-owned Caron Ave. parking lot at the western end of Chatham and Pitt streets. There, medical staff present travellers with kits to self-administer nasal swabs. These random tests are ordered even though a traveller has already shown a negative Covid result from a PCR test stateside within 72 hours. The random tests are an easing from obligatory tests all travellers had to undergo until a few months ago. "A border testing surveillance program represents a shift away from requiring arrival testing for all travellers arriving in Canada towards a focus on tracking COVID-19 activity and identifying new variants," Public Health Agency of Canada spokesman Alexander Beattie told WON.com. Beattie says travellers subjected to random tests can either do the test themselves on site or at "their final destination," in both cases under eyes of a "trained professional." The reason for the self-administered tests is because not all of the 100-plus border crossings have "specimen collection" facilities. At the sites themselves "Canadian Red Cross staff observe the traveller as they self-swab," Beattie said. The land border tests are different than random tests at airports. Said Beattie, "Currently, in Ontario, only at airports do trained professionals administer swabbing." Beattie didn't indicate how often people are diverted from Canada Customs for random testing. He only said this "surveillance program will ensure that the Government of Canada continues to meet its responsibility for protecting the health of Canadians while minimizing burden on individual travellers and bolstering program sustainability." Failure to comply could result in fines and a 14-day quarantine. ______________________________________________________________________
An "on-demand" transit bus could be - literally - just around the corner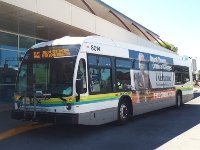 WindsorOntarioNews.com Sept. 23 2021
On-demand transit could be the next big thing in how to get around the city and nearby county. A report by Dillon Consulting recommends various models for the off-the-grid service, which is essentially a cross between grabbing a taxi and taking the bus. On-demand, which is in operation in other Ontario communities, is designed to fill the gaps in transit use. "The key advantage to On Demand is that transit services are offered to lower-demand or under-serviced areas in a flexible, responsive, efficient manner," a Transit Windsor report says. Rather than board a bus at a fixed bus stop a customer can have the vehicle pick them up at an individual address. "Point-to-point" service could be provided on evenings and weekends, for "lower demand neighbourhoods" and in "surrounding rural areas." While personalized service might seem an extravagant cost Transit Windsor says it in fact can "reduce operating costs for the transit agency while offering a high level of service when needed in these areas." Customers could use a phone app or "call in" to request a pick-up. There are three on-demand models. Origin-to-hub provides service from the "nearest fixed route stop" to a "major hub/terminal and fixed route service." Another is origin-to-destination, typically used where there is no fixed route service at all, taking passengers from "any origin with any destination in the service area." A third is flex-route where service is provided on fixed or existing routes but upon passenger request the driver can "'flex' off the route to pre-designated areas to pick up or drop off a passenger." Eligible service areas include Sandwich South, West Windsor, Oldcastle, East Windsor, Devonshire Heights and Walker Farm Industrial Area. On-demand vehicles could be conventional 40 ft. buses, smaller vehicles like augmenting Handi-Transit buses and contracted taxi and ridesharing cars. However, Transit Windsor's contract with its unionized drivers currently prohibits contracting to third parties.
__________________________________________________________________
Mail-in "special" election ballot allows voters simply to write-in candidate's name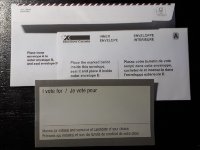 WindsorOntarioNews.com Sept. 10 2021
The write-in ballot is often thought of a way for electors to, well, "write in" whomever they want on an election ballot rather than simply voting for the official candidates named on a list. But for electors who don't want to vote at the polls during this federal election the mail-io ballot sent by Elections Canada is exactly that: a write-in or "special" ballot with no candidate names on it. As shown in the accompanying photo the ballot for mail-in electors is completely blank and voters are asked to write-in "names (or initials) and surname of candidate of your choice." This of course differs from ballots at in-person polling stations which list the candidates running in a riding with voters marking an "x" beside the preferred name and party. So why are mail-in voters treated differently? "That's very simple," Rejean Grenier, Elections Canada spokesman, says. It's because of the additional timeline for mailing and the fact candidates are not initially officially listed. "Basically, what it is, is you can use that ballot anytime from day one after the drop of the writ." But there's isn't a list of candidates at first. "On the first day of the election we don't have the list of candidates," he said. This year the writ was dropped August 15 but candidates didn't have to officially file papers until August 30, 21 days before the election date Sept. 20. "And we have 48 hours to confirm or deny them, so basically you're talking about the second day of September," Grenier said. After that Elections Canada prints the names on the ballots. Grenier said mail-in ballots are more popular this year due to Covid but in the past were mainly used by Canadians living abroad. Mailing them to someone in Europe and then having the ballots mailed back to Canada took some time and therefore there wasn't enough time to wait for the printed name ballots, so the blank or write-in ballot was used. (See also sidebar on mail-in ballots requested locally.)
__________________________________________________________________
The infamous 'Windsor Hum' was the inspiration for newly published novel
WindsorOntarioNews.com August 24 2021
The once mysterious Windsor Hum, which disturbed many Windsorites and people in LaSalle, Tecumseh and environs over almost a decade, is the inspiration for a newly published book by Canadian author Jordan Tannahill. The book, titled The Listeners, was published in England this year where the Ottawa-born Tannahill now lives. It was the source of an imaginative marketing campaign to stir reader interest. The novel is about how a middle aged school teacher, Claire, begins hearing a mysterious, untraceable hum, in the middle of the night. Her life begins unravelling. She thinks she's the only one who hears the noise. (The book is being published this month in Canada.) Claire's health suffers as she develops migraines and nose bleeds. She becomes alienated from friends and family. She eventually finds others who also hear the hum, and they start a support group. But does this descend into a cult or are they a group of paranoid conspiracy theorists? These are among the questions Tannahill plays with in the book. "The Listeners is an electrifying novel that treads the thresholds of faith, conspiracy and mania. Compelling and exhilarating, it forces us to consider how strongly we hold on to what we perceive, and the way different views can tear a family apart," publisher HarperCollins says. The PR campaign posted notices on telephone polls with the slogan Can You Hear The Hum? Passersby were urged to call a phone number to hear alleged symptoms, with some winning a book. But the source of the story is the infamous Windsor Hum. "The first time I became aware of The Hum as a global phenomenon was about seven or eight years ago, when I stumbled upon an online article about the Windsor Hum," Tannahill told WON.com in a written statement. "The hum, which in some cases rattled people's windows and induced symptoms including migraines, insomnia, and nosebleeds, was later traced to a blast furnace in a steel factory on Detroit's Zug Island. I was intrigued by how only certain people could hear the hum, sometimes only a single person in a family, but how it could drive some of those people to abandon." In fact, after US Steel ceased its Zug Island operations last year the hum, which some reported as much a physical sensation as audio, seemingly ended. But for almost a decade the Windsor Hum made for intriguing ongoing local headlines and lore, garnered international news coverage, and even resulted in a federal investigation.
__________________________________________________________________
Museum's gender-neutral washrooms among the first public ones in the city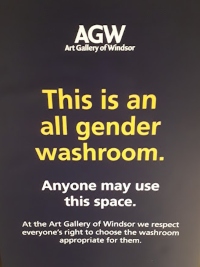 WindsorOmtarioNews.com August 13 2021
The Art Gallery of Windsor may be the first local institution widely open to the public to provide gender-neutral washrooms. The museum re-opened this week after being closed for most of the Covid-19 pandemic. The gender-neutral concept is being adapted by many museums in Canada and the United States. Toronto's Royal Ontario Museum opened theirs as long ago as 2016. The AGW's new director Jennifer Matotek said the museum used Trillium Foundation money for 2SLGBTQI+ community programs. "But now that we're able to reopen we want to make sure that the people that we've been welcoming to our digital programs feel just as welcome in the gallery when they visit." Matotek, who came from the Dunlop Art Gallery in Regina and took over the AGW directorship in April last year, didn't know if the AGW was the first local institution to have all gender washrooms. "I know increasingly with new buildings they're able to do family washrooms and all gender restrooms," she said. "This is just our way of making sure that people know that everyone is welcome to use the restroom." In fact, the University of Windsor also has all gender facilities. At the AGW a sign at the men's and women's washrooms also says, "This is an all-gender washroom. Anyone may use this space … we respect everyone's right to choose the washroom appropriate for them." The signs are directly under others that identify them as Women's or Men's washrooms. On the women's and men's signs it says "everyone who identifies as a woman/man and/or trans' person may use this space." Museums may have taken a lead role in providing gender neutral washrooms. A 2016 publication by the American Alliance of Museums urged museums to adopt such facilities to counter the "overt and subtle signals they might send about the categories in which they place visitors, potentially signaling who is welcome and not welcome." At the Detroit Institute of Arts there is an all-gender restroom on the first floor. Meanwhile, there are no plans to convert washrooms in other city owned buildings to gender-neutral. Noting the AGW is a tenant of the city, Tom Graziano, the city's senior manager of facilities said, "The city is not pursuing a similar initiative for the (Chimczuk) Museum on the first floor of that building, nor any other facilities at this time,"