---
Windsor Ontario News / Nature & Recreation
Group shows that 'Phrag' can be beat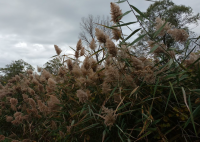 WindsorOntarioNews.com November 10 2017
Phragmites is the kind of invasive species that might make property owners as well as municipal governments throw up their hands in immediate defeat.
Why attack such a seemingly indestructible foe?
The reed, which was exported to Canada from Eurasia and first appeared in the 1990's along the St. Lawrence River, is now a hugely pervasive species, often dominating shorelines and roadways in Essex County.

Click to read more
Why is there only one Open Streets Windsor recreational event this year?
WindsorOntarioNews.com August 11 2017
The popular first ever Open Streets event had two such dates last year.
But this year there is only one, on Sunday Sept. 17 – why is that?
It's because last year's events – held on July 17 and September 18 - were pilot projects.
"As a pilot project we didn't have any expectations on whether there would be any future events," City of Windsor spokeswoman Mary Rodgers said.

Click to read more
Latest in accommodation coming this October to Point Pelee National Park
WindsorOntarioNews.com July 7 2017
The newest thing in camping accommodation will be available for use this October – and year round – at Pt. Pelee National Park.
Some 24 so-called oTENTiks – a combination rustic cabin and tent – are still under construction and will be available for rent Oct. 5th.
The oTENTik is proving highly popular at numerous other national parks, according to the man who came up with the unique outdoor residence, Ghislain Rousseau.
Michigan has the longest state - designated trail in the United States
WindsorOntarioNews.com April 21 2017
It's the longest state-designated cycling and hiking trail in the United States.
And it's across the river from us in Michigan.
It's called the Iron Belle Trail, named for its terminuses – Ironwood in the far western part of the Upper Peninsular, and Belle, for Belle Isle in Detroit.
It's more than 2000 miles long and is still a work in progress, though two-thirds of it has been completed.

Click to read more
A Spring opening is set for Essex County's second longest activity trail
WindsorOntarioNews.com February 23 2017
The county's latest rails-to-trails cycling and hiking trail will be open this spring, linking the town of Amherstburg and Essex and intersecting with the Chrysler Canada Greenway.
It's named after Cypher Systems, a local community-minded, decades-old insurance company and major donor - $250,000 - to the trail, also giving it exclusive naming rights.
Windsor's cricket clubs: vigorous but they could use a little more support
WindsorOntarioNews.com February 3 2017
Cricket as a sport may float under the surface for many Windsor residents but for the city's South Asian community the sport is as popular as hockey is for other Canadians.
"Cricket is a really popular sport in India, it's just like ice hockey here," Bhagwant Singh, who has sponsored one of the city's several cricket clubs, says.
"Like, every kid in the family, they play cricket," Singh, a realtor who has backed the Windsor Dominion Cricket Club.

Click to read more
With cottage, ERCA is getting into the accommodation business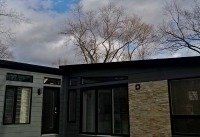 WindsorOntarioNews.com Dec 7 2016
The next time you book your summer cottage it could be through the Essex Region Conservation Authority.
The authority is building its first cottage rental at Holiday Beach on Lake Erie and if it proves a hit, more cottages could follow at the recreation area in Amherstburg.

Click to read more
Volunteer rescuers of the waves
WindsorOntarioNews.com October 4 2016
They're the water equivalent of the volunteer fire department.
For the past four years the Colchester Guardian Rescue has been assisting the Canadian Coast Guard on a great many emergency missions mainly in Lake Erie between Harrow and Pelee Island.

Click to read more
High river levels? It's because Detroit River isn't a real river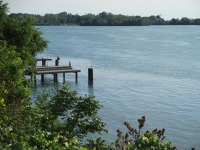 WindsorOntarioNews.com August 19 2016
Drivers or walkers along the Detroit River this summer might be seeing something that doesn't jibe with our weather conditions – unusually high river levels.
The reason is that the Detroit River in many ways is not a real river.
Devonshire Mall's native gardens a first for Canadian shopping malls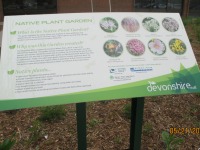 WindsorOntarioNews.com July 14 2016
It's considered the first such green garden at a Canadian shopping mall.
And it keeps growing and growing.
Devonshire Mall embarked on its native plants gardens program four years ago, replacing bland boring grass with native Carolinian plants in three sections – the latest being in front of Chapters – all facing Howard Ave., at the mall.

Click to read more
Parkway project shows that concrete and endangered species can co-exist
WindsorOntarioNews.com May 31 2016
The Rt. Hon. Herb Gray Parkway, which has been open a year, is precedent-setting in a number of ways, not least of which is how a $1.4 billion construction project has been able to coexist with some of the rarest plant and animal species in Canada.
Most people know about the black snake fencing that was installed before construction actually began.
Hard to destroy mighty Phragmite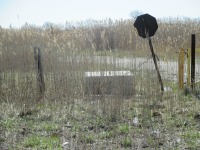 WindsorOntarioNews.com April 27 2016
There's really nothing to like about Invasive Phragmites, those tall brown often dried out reeds that are an all too common sight along roadsides and riverbanks.
They outcompete native species, provide poor wildlife habitat, are prone to fire because of their dry stalks, and grow to such a height they can obstruct views from motorists.

Click to read more
"Flex street" concept greeted by councillors with doubt, enthusiasm
WindsorOntarioNews.com March 30 2016
A "flex street" may be all well and good, and one Windsor city councillor is wholeheartedly embracing the idea.
But in London, where its council almost unanimously recently endorsed turning downtown's Dundas Street into a flex street, one councillor has reservations.

Click to read more
Call campaign cycling for dummies
WindsorOntarioNews.com February 10 2016
Call it cycling for dummies.
But then again given the way many cyclists drive that might be the perfect description of them.
The City of Windsor will be launching a public education campaign this spring to state – or reinforce – the obvious: cyclists should be driving in the direction of traffic and not contravening very simple road regulations.
The city standing committee on environment, transportation and public safety this month will be reviewing a report that calls for the campaign, which likely will be adopted and put into radio and print ads and city pamphlets including the summer Activity Guide.

Click to read more
Spot the springing winter insect
WindsorOntarioNews.com January 18 2016
It's winter – spot the insects!
Or at least one type of insect.
Should you brave the elements, particularly on a milder winter day, it's possible to actually see one type of insect moving along in the snow.
It's what's known as the Snow Flea or Springtail (above left).

Click to read more
Despite declining interest Pheasant Hunt is still generating revenue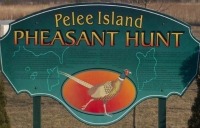 WindsorOntarioNews.com November 30 2015
The number of hunters taking part in the annual Pelee Island Pheasant Hunt has been on the decline, from as high as 2100 or higher in the early 1990s to 946 this year.
The hunt is actually several hunts - the regular three two-day hunts in late October and early November and then the four three-day "clean up" hunts over the past three weeks and into early December.
At one time all three main hunts used to get sold out but not now.

Click to read more
City building methane gas barrier around west side's Malden Park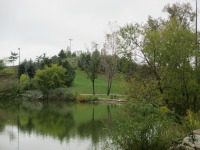 WindsorOntarioNews.com October 2 2015
The City of Windsor is installing a barrier to prevent methane gas from migrating from the decades-old dormant Malden landfill - now Malden Park - on the city's west side.
"It's just plastic physical barrier," the city's manager of environmental quality, Paul Drca says.
The work, to be completed by the end of November, requires a trench to be dug around the perimeter, and the plastic sheet installed "from the surface to the water table," Drca says.