Home builders want reno tax credit, lower apprenticeship ratios (con't)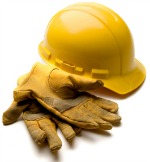 This would do two things.
"It motivates consumers to engage in legitimate work, get things in writing, have contracts, have warranty protection," said Vaccaro. 
But it would also crack down on illegals doing any variety of work – from building the backyard deck to fixing that leaky roof.
"The government can then track all this information coming in to determine whether or not the contractor is paying their WSIB, is paying their taxes, is doing those important things," he said.
Vaccaro said that ultimately his organization wants to protect legitimate builders but consumers also benefit by making sure construction is sound and builders are accountable.
"We believe this is the most impactful thing the government can do," he said.
The association is in talks with the province though Vaccaro acknowledges "the challenge we have obviously the government has other budgetary pressures."
Meanwhile Vaccaro would like to see the apprenticeship ratio benefits small builders and helps create jobs.
At present builders are restricted to a three-to-one journeyman to apprentice ratio in carpentry whereas other provinces have one-to-one.
"In a community like Windsor, with smaller employers, you're not going to have that ratio in place," he said.
"So what you've done is you've disqualified a whole bunch of employers from providing an opportunity."
The province has launched a review of the controversial Ontario College of Trades which regulates apprenticeships.
Vaccaro said his organization once opposed the college but now it's a fact of life so builders must work with it.
He said the home builders will push to have apprenticeships changed when it presents before a review of the college recently launched by the province.
WindsorOntarioNews.com