Bob-Lo development devoted exclusively to cottages (con't)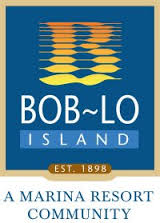 Up to now Bob-Lo has been focused on larger custom built homes, town homes, and condos on the island's northern half. 
Development will be shifting to the southern side with the same type of homes with slightly different styles, Couloufis said.
But the cottages will be located along the west shore just north of the island's seasonal restaurant and the marina, which itself is a reason why the cottage development has come about.
"There's a big big demand especially from our boaters," Couloufis said.
"We have quite a few new boaters this year since Ranta Marina closed.
"And they absolutely love the island, they kept telling me, 'I can't believe we didn't come over sooner.'"
Bob-Lo will start putting the cottages up for sale after it gets its development agreement approved by the Town of Amherstburg, likely in the spring.
"We were hoping actually that we could have started back in the fall," she said.
The cottages will be two bedrooms and two baths and without basements.
"We're getting a lot of requests for single storey (homes) with no basement," she said.
Styles and finishes are still on the drawing board and haven't been released.
But the cottages, all facing the west shore, could be used year round or seasonally.
"They will be a four-season so you can live in them or you can use them as a summer cottage, winter cottage getaway," said Couloufis.
After obtaining the development agreement it will take about three months to put in services and three or four months to build, meaning the first cottages won't be available for moving in until late next year.
Meanwhile the island hopes to start building larger properties along a huge expanse on the south side of the island.
"They will be slightly different than what's there but everything is going to tie in," Couloufis said. 
"We do have some townhomes and we have some single family homes, it will be a little bit of both." 
WindsorOntarioNews.com