Pt. Pelee Dr. sewer still likely three years away (con't)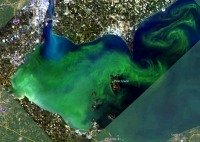 "We have cottages dating back 75 to 100 years, right on the beach, right off Pt. Pelee Drive, with ancient septic systems that either are not working or they've been disconnected and the sewage goes right into the lake," he said.
Besides his general concern Malone says his business would be affected by increasingly polluted waters.
Part of his training course involves capsizing into the lake.
"We want to be able to continue to do training courses and enjoy our water and we can't do that if people feel the water is polluted or if it's known to be polluted," he said.
"I'll be out of business."
Malone said the municipality has "talked about" installing a sewer hook-up for a decade "but it seems to be low priority."
Well, yes and no.
Allan Botham, Leamington's manager of engineering services, said the project is "not dormant but (Malone) is right, it is a long project."
Botham said consultants are working on the final design and likely later this year the town will decide on how to pay for it.
This would mean passing a bylaw so that users would pay largely for the almost $6 million project.
Botham didn't have the number of the property owners, including commercial properties at the north end such as a motel, a fishery and a campground.
"As of today the best I can tell you is that they're either on a septic system or they have a holding tank and they haul the sewage out of the property," he said.
Botham says the town has "had reports" of people seeing sewage "floating by them" in the lake.
"Some of that is just due to our history," he said.
"There was a time when septic systems were allowed to overflow and unless you do an upgrade then you don't have to take overflow out."
Botham said "we're looking at 2017" for start of construction and the town could tap provincial and federal programs if they become available.
Otherwise Leamington would debenture the project over 10 years.
It would spend the money and be paid back yearly over a 10 year period by property owners.
Photo by International Joint Commission shows 2011 algae bloom in Lake Erie
WindsorOntarioNews.com