Alternative to daytime road construction may be worse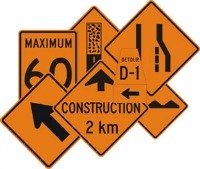 But moving the work to night – when traffic is less – would create other problems.
The city's noise bylaw means construction crews are pretty much relegated to working during the day, says the city's public works operations director Dwayne Dawson.
"Usually it's due to the noise bylaw when we're working proximate to a residence," he said.
This even applies to the EC Row Expressway, where current section work is bordered by a school and housing.
"So we didn't feel that this one was an appropriate one to go for the night time because it would have had a lot of impact to the residents there," Dawson said.
Yes, the city has occasionally undertaken night time work but this has been largely road milling and paving "especially in sections of the EC Row "around the Central (Ave.) area where it's all business parks adjacent to it."
Would it be any cheaper to work at night?
Actually, it would be more expensive, Dawson says.
"You need additional personnel because of the time, you've got additional costs in lights, you're typically paying a higher rate, the unions that are part of doing the work out there they do get an increase for working outside of the regular hours."
Would there be efficiencies, such as shutting all lanes because of less traffic, at night?
"When there is a problem, a breakdown or something, the availability of parts and to get things up and running is a lot less because the regular businesses are not running."
But Dawson says the city is taking into account motorists advice for future EC Row work.
"We are considering (night construction) for future bridge work and even work on the road itself for future phases on EC Row so we can speed up the construction."
For an interactive list and a map of current construction projects go to the "Traffic and Detours" page of the City of Windsor's website.
The map shows there are currently nine major road detour projects and 11 minor ones.
WindsorOntarioNews.com