New tourism web site (con't)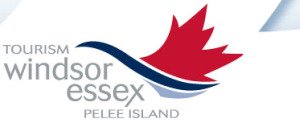 Ryan said it was important to overhaul the web site first because "70 or 80 per cent" of visitors looking for local attractions check the web first.
"So we identified that as an obvious marketing tool."
Ryan, who formerly ran an Irish pub in downtown Windsor, was hired to head the new agency last November.
The reborn agency actually started January 1st and a new staff has been in place since mid-February.
The rebranded organization replaces the former tourist agency, which became the centre of a dispute between Windsor and Essex County over how it should be funded.
The new agency is now funded on a per capita basis between the municipalities, increasing the county's contribution more than seven-fold.
But because it has a smaller population it will still pay less than Windsor.
The agency also became a regional body as opposed to being a city department and changed its name.
County officials in the past had complained the agency didn't fairly represent rural tourist attractions.
Ryan said the new formula means "we have to make sure" both city and county are marketed properly.
He rhymed off a whole list of county attractions, such as bike paths and new recreation centres in LaSalle and Amherstburg, saying this will add to the area's "phenomenal" eco-tourism.
Ryan said details still need to be worked out about how further marketing will be done, such as what to include in the retooled agency's new visitors guide, which won't be out until the first quarter of next year.
He said the agency is there to support the tourism industry, not the reverse.
Officials will meet industry representatives "to figure out what it is they want and what will help drive their business."
WindsorOntarioNews.com