---
Crackdown on motorcycle noise (con't)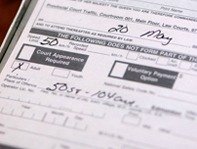 The report says police also will launch an "awareness and enforcement" campaign this summer.
Windsor has been grappling with a way to handle excessive motorcycle noise.
But the city was wary of following the route of Edmonton, which passed Canada's first motorcycle noise bylaw in 2010, with fines of $250 for noise louder than 92 decibels at idling and 96 decibels while revving.
The problem, according to the report, is that Edmonton wasn't always able to get convictions.
That's because it used sound meters that were sometimes "compromised" by factors like background noise.
In Windsor such technology will not be used because of "problems other jurisdictions are having with this method of enforcement."
Windsor police instead will rely on existing provincial regulations to combat the problem.
"I have nothing against motorcycles as long as they don't disturb the peace and operate in a legal manner," Halberstadt said.
Local police have issued tickets for excessive noise in the past and some 24 tickets were issued last summer, according to Superintendent Michael Langlois in the patrol services branch.
Section 75(1) of the provincial act says motorcycles should be equipped with mufflers in good working order and that prevent excessive noise and smoke "and no person shall use a muffler cut-out, straight exhaust, gutted muffler, Hollywood muffler, by-pass or similar device upon a motor vehicle or motor assisted vehicle."
The fine is $110.
Langlois says police will take a "more proactive approach" and predicted there will be a "dramatic" increase in tickets.
He said the training course helped officers identify illegal modifications in muffler systems to more easily recognize violators.
Previously, he said, the officers were reluctant to lay charges because they didn't understand the signs of tinkering in an exhaust system.
"They weren't sure what kind of grounds were needed, what they had to specifically look for in terms of the pipes themselves, what constitutes unnecessary noise," he said.
Examples could be baffling removed, a cover gone, or straight pipes that come directly from the engine.
Langlois said the worst offenders are bikes that emit a "growling" or "crackling" noise.
"Those are the ones that I call more of a crackling noise, and when they're in the downtown core, even if they go a short block ... and they crackle that thing, even in my office it gets my attention."
WindsorOntarioNews.com