New bill forces utilities to reconnect customers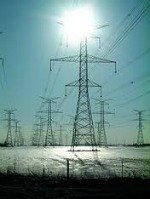 The legislation was quickly introduced and passed, as well as given royal assent, on Feb. 22.
"All residential customers who have had their service disconnected solely by reason of non-payment or who have had their service restricted through a load limiting device must be reconnected or have their service fully restored as soon as possible, and any otherwise applicable reconnection charge or charge for the removal of a load limiting device must be waived," the corresponding order from the Ontario Energy Board, to utilities, stated.
Some provincial utilities had voluntarily deceased from disconnecting customers but not the two main ones Windsor-Essex.
"Electricity distributors will report to the OEB on their progress in reconnecting or restoring full service to residential customers," the OEB says.
There is no deadline to reconnect.
"Reconnection and the removal of load limiting devices will take some time, and there are safety considerations that need to be respected," says the order.
But utilities should make these a "high priority" and the OEB will monitor their compliance.
Some 930 residential premises across the province had been disconnected and roughly 3,000 residential premises had load limiting devices.
While electricity producers are targeted, the order is meant to be interim, covering the remainder of this winter. 
Meanwhile the OEB "is launching a comprehensive review of the customer service rules that apply to both electricity and natural gas distributors."
Pierce Marshall said of the 39 EnWin disconnects, "the majority of these (properties) are vacant."
She said the utility is complying with the order and awaits "further direction."
She said the majority of customers who receive arrears notices "do not end up in disconnection."
She said in 2016 the utility assisted more than 1000 customers to approach a charitable program, such as Keep the Heat, to receive emergency funding.
Pierce Marshall said the utility didn't disconnect on Fridays "to allow the customer to access payment options that might not be available over the weekend," nor when it's below zero degrees for two consecutive days.
But, she said, with this new legislation, "our concern for the customers is are we putting our customers in a further debt situation that's going to be harder for them to get out of." 
She also suggested the costs would have to be absorbed some way.
Essex Powerlines general manager Joe Barile said the utility has worked with customers through an arrears management plan.
For example, if $100 is owing, a small portion would be added to future bills until the debt is paid.
He said load control devices have also been used which limit consumption to a certain amperage.
Using too many appliances would pop it out.
"You'll have to go outside, reset it."
WindsorOntarioNews.com