---
New Drive Clean test could mean more money out of pocket (con't)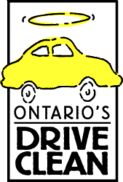 The new test only covers light-duty vehicle (cars and lighter SUVs) models from 1998 to the present because that's when on-board diagnostic (OBD) computers became standard in Canadian vehicles.

The tailpipe test will still be used on older vehicles – about 500,000 are on provincial roads – and heavier duty SUVs and pick-up trucks for model years 1998 – 2006.

Environment ministry spokeswoman Kate Jordan says the new test is much more efficient in detecting pollutants because it checks various emission systems on the vehicle, such as the engine, transmission, fuel system, and emissions control.

"You'll be able to diagnose what exactly is causing the problem which will make repairs more efficient," she said.

When the OBD system detects an emissions related malfunction, a Diagnostic Trouble Code (DTC) is stored in the on-board computer.
 This shows there is something wrong with the emissions control system and a repair is needed.

Drive Clean outlets, often service stations or car dealerships, are in the midst of converting their equipment.
 
Jordan did not have a price for the new equipment but said it is cheaper than the old tail pipe test equipment.

"The old equipment was much more involved," she said.

But Drive Clean outlets that don't purchase the new equipment can't be accredited to do tests on post-1997 light-duty models.

But beware if you have a check engine light lit up on your dashboard.


"It's not as if because you have the light on you're automatically going to fail but because the light is on it could be an emissions problem and then that would result in the failure," Jordan said.

So prior to even paying for the Drive Clean test motorists will now have to pay a garage to diagnose the reason the light is on (often up to $100) and then pay to repair any problem.
WindsorOntarioNews.com