---
Windsor Ontario News / Food & Retail
Tim's stops serving fake meat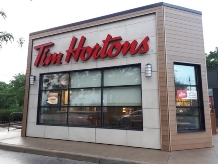 WindsorOntarioNews.com Jan 29 2020
So much for fake meat. Tim Hortons has killed off the product after a nine month experiment. A visitor to an east side Tim Hortons this week, seeking a Beyond Meat breakfast sandwich, was told the chain is no longer selling the product. The product, along with other meatless meat versions at different fast food chains, was hailed with much fanfare when announced last June. "Canadians are hungry to try our breakfast sandwiches made with Beyond Meat's 100% plant based sausage patty," Mike Hancock, Chief Operations Officer, said. "We've listened to our guests and are excited to be able to offer three delicious breakfast sandwiches that vegans, vegetarians, flexitarians and meat lovers can feel good about." The meatless concept has been praised by groups outside the restaurant industry, including vegetarians and environmentalists, for using plant-based sources instead of animals and putting less stress on the environment. Animal rights activists had named Beyond Meat company of the year. But Tim Hortons this week said the sandwiches had been introduced as a limited time offer. "We may offer Beyond Meat again in the future," the chain said. The Washington Examiner said this is the latest blow to the much touted Beyond Meat enterprise. The Los Angeles company, whose slogan is "The Future of Protein", has seen its stocks plunge 50 per cent since its peak last summer when the product was widely praised as the future of meat. It lost another four per cent Tuesday. According to the Examiner, Burger King has also had trouble selling its substitue meat burger, made by Impossible Foods, a Beyond Meat competitor. Only 20 such burgers were sold in a day, one franchise owner bemoaned.
No bricks and mortar pot stores, no worry, OCS says

WindsorOntarioNews.com August 21 2018
When marijuana is legalized for recreational use Oct. 17 many marijuana consumers may be disappointed to find that the one bricks and mortar store once slated for Windsor won't exist.
That's because the new Progressive Conservative Government of Rob Ford has changed the business model for cannabis sales.

Click to read more
New Cascades casino will focus on gambling - and families
WindsorOntarioNews.com July 13 2018
The owners of the new Cascades casino going into Chatham are defining themselves different from traditional casino operators, and that means putting as much emphasis on family entertainment as on gambling.
British-Columbia based Gateway Casinos & Entertainment aims to create a "fulsome" entertainment experience, Gateway spokesman Rob Mitchell says.
"Gaming is vital to our business but not exclusive to it."

Click to read more
After six year absence Columbia Sportswear is back in town
WindsorOntarioNews.com May 7 2018
After a several year absence Columbia Sportswear Company has returned to the Windsor market, and in a bigger way.
The outdoors sportwear firm that had long occupied premises next to the Ambassador Plaza on Windsor's Huron Church Road has re-opened in LaSalle.
The outlet closed six years ago but has now moved into the Windsor Crossing Premium Outlets mall off Hwy. 3.
Family takes back Italia Bakery
WindsorOntarioNews Sept 22 2017
The iconic Italia Bakery on Erie Street is no more; instead it's Mancini's Italia Bakery.
The bakery, after closing temporarily, has now reopened under management of the original Mancini family, which had owned it since 1974.

Click to read more
Consumers, experts agree - canned beer is better than the bottled variety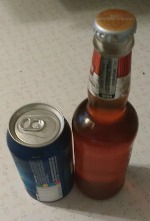 WindsorOntarioNews.com August 29 2017
When it comes to the best container for a cold one, cans are increasingly winning out over bottles.
Both The Beer Store and the LCBO report increased sales of cans versus the one time ubiquitous bottle.
"In our publicly available stewardship report for calendar 2016, packaged beer sales of common product were split at 54% bottles and 46% cans," Bill Walker, The Beer Store's spokesman, told WON.com.

Click to read more
Only Loblaw-bannered stores have online shopping in Windsor area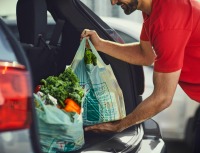 WindsorOntarioNews.com July 28 2017
The grocery industry is changing quickly, especially with Amazon's acquisition of Whole Foods, sending traditional grocers, including those in Canada, scrambling to shore up their competitive edge.
That means investing in online ordering and pickup and delivery.
In Windsor and Leamington, the only places you can shop online so far are for stores under the Loblaw brand – and the service is pick-up only.

Click to read more
Price difference at the checkout counter? You have protection
WindsorOntarioNews.com June 27 2017
Was the scanned price of an item at the supermarket cash not what you though it would cost?
You have some protection.
Most major grocery and non-grocery retailers follow what's known as the Scanner Price Accuracy Voluntary Code.

Click to read more
In a first, Windsor and county BIAs team to market to American shoppers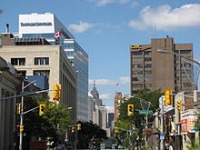 WindsorOntarioNews.com May 23 2017
For the first time the city and county BIAs are teaming up to pitch to Americans just how great Windsor-Essex is as an area in which to play and shop.
The campaign - which includes traditional media ads in newspapers and radio as well as on online sites like Facebook, Twitter and Instagram – will intersperse various of the city's BIAs along with county business associations.

Click to read more
With rising prices, Dollarama's opting for credit cards might make sense
WindsorOntarioNews.com May 5 2017
Dollarama is finally allowing you to charge your purchase with a credit card.
Customers might think that only makes sense given the steady rise – if only by a few bucks – of many Dollarama products in recent years.
It's also good merchandising strategy, say retail analysts.
Until recently, the Montreal-based chain, which actually dates to a family store in 1910 - has only accepted cash or debit.

Click to read more
Privacy a non-issue as Canada Post helps advertisers target customers
WindsorOntarioNews.com March 6 2017
Canada Post is now helping businesses attract preferred customers through the use of postal codes.
But customers shouldn't be concerned about losing their privacy, Canada Post says.
Up to now companies could send brochures or flyers to customers by identifying letter carrier routes, but this could be overly broad in scope.

Click to read more
"Delicious" non-alcoholic wine, beer
WindsorOntarioNews.com January 12 2017
An up and coming Toronto-based company wants non-alcoholic wine and beer to be as delicious as the real thing.
Hill Street Beverage Co. is bottling several private label wines but is best known for its MADD Virgin Drinks brand, which offers several types of wine, champagne and beer.
The MADD product is widely available at Shoppers Drug Marts and is carried in some 3000 stores across Canada, CEO Terry Donnelly said.

Click to read more
"About" grocery express checkouts
WindsorOntarioNews.com Sept. 8 2016
A Detroit Area supermarket is doing away with signage indicating the exact number of items allowed through the express checkout.
But the trend doesn't seem to be catching on in Canada.
Kroger's is introducing signs saying "about 15 items" rather than "15 items or less" or some other number.

Click to read more
Store connects artists with customers
WindsorOntarioNews.com July 22 2016
A Windsor store is on the cutting edge in giving artists a place to sell their work.
The Urban Art Market, which opened in January, solved the problems of where artists can display and sell work when they otherwise might not be able to afford a storefront.
Click to read more
Dollar Tree Canada versus Dollarama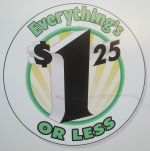 WindsorOntarioNews.com June 21 2016
It's the price guarantee that might stand out more than anything.
Unlike one of its main competitors, Dollarama, Vancouver-based Dollar Tree Canada sells every item in the store for $1.25 – and $1.25 only.
It's such an important marketing tool that Dollar Tree posts separate window signs advertising that fact.

Click to read more
There's a new grocery sheriff in Towne
WindsorOntarioNews.com May 26 2016
There's a new sheriff - a grocery sheriff - in town and she plans to shake things up.
She's Jennifer Hazelton, and she's the new owner of Westside Foods in Olde Sandwich Towne.
Hazelton and her dad Robert bought the Westside grocery almost a year ago and have slowly been making changes.

Click to read more
Not just awesome, it's Hawesome
WindsorOntarioNews.com April 8 2016
It's an awesome name for a candy shop.
In fact, it's the Hawesome Candy Shop and it's located in LaSalle.
The shop, with a decided "retro" product line, opened about a year ago and is soon to expand its hours.
It's located on Front Road in a building that used to be a restaurant serving Mediterranean food.

Click to read more
Iconic LL Bean store coming to area
WindsorOntarioNews.com March 8 2016
The venerable LL Bean outdoor wear and merchandise store is coming to the Detroit area.
The Maine-based LL Bean, which dates from 1912, will open a 14,000 sq. ft. store this summer at the Mall of Partridge Creek.
This will be a full retail store and not an outlet, said LL Bean spokesman Mac McKeever.

Click to read more