---
Windsor Ontario News / Food & Retail
Price difference at the checkout counter? You have protection
WindsorOntarioNews.com June 27 2017
Was the scanned price of an item at the supermarket cash not what you though it would cost?
You have some protection.
Most major grocery and non-grocery retailers follow what's known as the Scanner Price Accuracy Voluntary Code.

Click to read more
In a first, Windsor and county BIAs team to market to American shoppers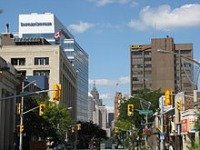 WindsorOntarioNews.com May 23 2017
For the first time the city and county BIAs are teaming up to pitch to Americans just how great Windsor-Essex is as an area in which to play and shop.
The campaign - which includes traditional media ads in newspapers and radio as well as on online sites like Facebook, Twitter and Instagram – will intersperse various of the city's BIAs along with county business associations.

Click to read more
With rising prices, Dollarama's opting for credit cards might make sense
WindsorOntarioNews.com May 5 2017
Dollarama is finally allowing you to charge your purchase with a credit card.
Customers might think that only makes sense given the steady rise – if only by a few bucks – of many Dollarama products in recent years.
It's also good merchandising strategy, say retail analysts.
Until recently, the Montreal-based chain, which actually dates to a family store in 1910 - has only accepted cash or debit.

Click to read more
Privacy a non-issue as Canada Post helps advertisers target customers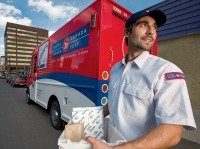 WindsorOntarioNews.com March 6 2017
Canada Post is now helping businesses attract preferred customers through the use of postal codes.
But customers shouldn't be concerned about losing their privacy, Canada Post says.
Up to now companies could send brochures or flyers to customers by identifying letter carrier routes, but this could be overly broad in scope.

Click to read more
"Delicious" non-alcoholic wine, beer
WindsorOntarioNews.com January 12 2017
An up and coming Toronto-based company wants non-alcoholic wine and beer to be as delicious as the real thing.
Hill Street Beverage Co. is bottling several private label wines but is best known for its MADD Virgin Drinks brand, which offers several types of wine, champagne and beer.
The MADD product is widely available at Shoppers Drug Marts and is carried in some 3000 stores across Canada, CEO Terry Donnelly said.

Click to read more
"About" grocery express checkouts
WindsorOntarioNews.com Sept. 8 2016
A Detroit Area supermarket is doing away with signage indicating the exact number of items allowed through the express checkout.
But the trend doesn't seem to be catching on in Canada.
Kroger's is introducing signs saying "about 15 items" rather than "15 items or less" or some other number.

Click to read more
Store connects artists with customers
WindsorOntarioNews.com July 22 2016
A Windsor store is on the cutting edge in giving artists a place to sell their work.
The Urban Art Market, which opened in January, solved the problems of where artists can display and sell work when they otherwise might not be able to afford a storefront.
Click to read more
Dollar Tree Canada versus Dollarama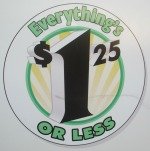 WindsorOntarioNews.com June 21 2016
It's the price guarantee that might stand out more than anything.
Unlike one of its main competitors, Dollarama, Vancouver-based Dollar Tree Canada sells every item in the store for $1.25 – and $1.25 only.
It's such an important marketing tool that Dollar Tree posts separate window signs advertising that fact.

Click to read more
There's a new grocery sheriff in Towne
WindsorOntarioNews.com May 26 2016
There's a new sheriff - a grocery sheriff - in town and she plans to shake things up.
She's Jennifer Hazelton, and she's the new owner of Westside Foods in Olde Sandwich Towne.
Hazelton and her dad Robert bought the Westside grocery almost a year ago and have slowly been making changes.

Click to read more
Not just awesome, it's Hawesome
WindsorOntarioNews.com April 8 2016
It's an awesome name for a candy shop.
In fact, it's the Hawesome Candy Shop and it's located in LaSalle.
The shop, with a decided "retro" product line, opened about a year ago and is soon to expand its hours.
It's located on Front Road in a building that used to be a restaurant serving Mediterranean food.

Click to read more
Iconic LL Bean store coming to area
WindsorOntarioNews.com March 8 2016
The venerable LL Bean outdoor wear and merchandise store is coming to the Detroit area.
The Maine-based LL Bean, which dates from 1912, will open a 14,000 sq. ft. store this summer at the Mall of Partridge Creek.
This will be a full retail store and not an outlet, said LL Bean spokesman Mac McKeever.

Click to read more
US merchants' credit card terminals may reject Canadian chip cards
WindsorOntarioNews.com February 18 2016
Canadians may find their credit cards rejected when travelling to the US.
It might be because of new credit card chip technology that American merchants are still getting used to.
As of Last October 1 all merchants doing credit card transactions had to have the technology in place.

Click to read more
Community mailboxes made in the USA
WindsorOntarioNews.com February 1 2016
Canada Post continues its secrecy over why it ordered its new community mail boxes from an American and not a traditionally-used Canadian firm.
"Canada Post has rigorous procurement processes, is subject to NAFTA and is a key enabler and contributor to the Canadian economy," was all that post office spokeswoman Anik Losier told WindsorOntarioNews.com in an email.
A follow up call requesting details of the contract was not returned.

Click to read more
You have just one chance to get it right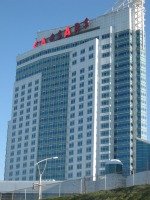 WindsorOntarioNews.com December 12 2015
To claim a big cash prize or car in a draw at Caesars Windsor you must answer correctly a skill testing question – a relatively simple math question – or lose the prize.
No ifs, ands, or buts.
That's despite suggestions on the web or in a recent item in a Detroit newspaper that, if you err, you get more chances to answer the question until you get it right.
Casino spokeswoman Jhoan Baluyot says it's the law - the question must be asked for Caesars to be in compliance with the Criminal Code of Canada.

Click to read more
A'burg's D'Angelo's B.C. winery unaffected by provincial wild fires
WindsorOntarioNews.com August 25 2015
Amherstburg's Sal D'Angelo wasn't at all affected by the wild fires that blew though his province this month.
D'Angelo, who still has his winery in the burg - run by his son Christopher - moved to southern British Columbia about 15 years ago for health reasons, where he started his second vineyard, also known as D'Angelo Estate Winery.
"There's fires to the left of me there's fires to the right of me, how does that song go?" he said, only partly joking, from his farm along Lake Okanagan on the Naramata Bench, just north of Penticton.

Click to read more
Gluten-free bakery eyeing expansion
WindsorOntarioNews.com August 14 2015
Healthy Creations - Windsor's first full-fledged gluten-free bakery - is considering expanding to a second location, likely in Tecumseh.
The small bakery in south Windsor, with a second location in London and a bake factory on County Rd. 46, opened in 2009 and now offers a diversified variety of sole-sourced (their own) baked goods.

Click to read more
Local meat market envisions 20 stores throughout southwestern Ontario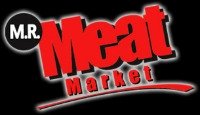 WindsorOntarioNews.com June 19 2015
M. R. (Mister) Meat Market is a fast growing chain with ambitious plans.
The Windsor-based market will soon open a third joint grocery store with Joseph's Produce.
That is expected to happen the end of July on Walker Road in the south Windsor big box retail district.

Click to read more
Where do those plastic bag charges go?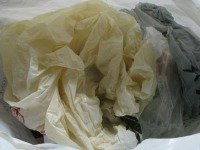 WindsorOntarioNews.com May 15 2015
Rest assured those few cents you pay for a plastic shopping bag - those of you who still steel yourselves to pay for one - goes not to fill grocery company coffers but to charity.
At Loblaw, which owns Zehrs, No Frills and Real Canadian Superstore, the five cent purchase aims "to reduce the number of shopping bags in use, not collect nickels," says the company's public relations office.
"Fair bit of interest" in Devonshire's former Target location - manager
WindsorOntarioNews.com April 14 2015
There's plenty of interest in the former Target location at Devonshire Mall.
Mall manager Chris Savard doesn't expect the more than 121,000 sq. ft. store space to remain empty for long.
"We're exploring a number of options but nothing is firm at this point," he said.

Click to read more