---
FOOD & RETAIL
---
Apparel for your inner Detroiter
WindsorOntarioNews.com March 22 2023
Windsor-Essex County residents have long loved to wear Michigan branded clothing, especially the blue and maize of the University of Michigan. And our partiality to Detroit may mean we're also interested in sartorial wear that touts the Motor City. Over the years there have been several product lines such as Pure Detroit and Made in Detroit. Now there's Born in Detroit, which seems to have had the greatest merchandising success. And, perhaps speaking to Windsorites' hearts, the brand's co-owners say, "You do not need to be born in Detroit to be a proud "Detroiter", and you can wear Born in Detroit and showcase to the world how much this city means to you." Born in Detroit merchandise, from T-shirts to cross body bags to ball caps, has announced that their apparel line is now available at an additional 22 Meijer locations throughout metro Detroit, making it even easier for a Canuck to pick up Detroit-themed clothing when across the river shopping, attending sports or visiting with friends or family. The brand started in 2202 by two sets of brothers, "with the mission of showcasing the pride of Detroiters near and far, and to establish a brand partner to champion the city and surrounding communities." The brothers "have a fierce gritty work ethic that overflows with pride for all things Detroit." Born in Detroit was created "to honor that pride that Detroit is more than a city, it is that feeling of pride, hard work and perseverance."
---
Car insurance lowest after 35 years driving, and then it goes up again
WindsorOntarioNews.com March 7 2023
Windsor didn't make the list although we have traditionally been known for our high auto premiums. But Kitchener, the next closest city, did, and the yearly insurance premium there is $2478. Yet that pales in comparison to Alberta cities where drivers in Calgary pay $3,182 and Edmonton $3,150. And drivers in Halifax, perhaps surprisingly, pay the third highest in the country, $2,490. Hellosafe, a website that compares insurance rates, didn't provide answers as to why the differences for data released last October. Ontario's median price was $2,299. The provinces with the lowest medians were Manitoba ($1,373) and Saskatchewan ($1,249). (Quebec wasn't included in the survey.) The lower rates were in provinces with public insurance systems (versus private). The lowest premium of any profiled driver was $383 – a female driver in The Pas Manitoba, 51 years old, employed and licensed for 35 years. The highest was $6,828 for a male driver in St. John's, Nfld., 18 years old, student with stage 2 learning permit. That's 4.8 times more "than 25 years licensed drivers." The average for a stage 2 driver is $3,662 while one with 35 years is $768 for the same coverage. The survey analyzed drivers commuting 20 km or less per day and driving 30,000 km or less per year, have no accident record or recent major conviction or claim. As well, male drivers pay 4.1 per cent more in premiums than female drivers. One other thing: until 35 years the more drivers are licensed the less they pay. But after 35 years premiums start to grow again "because of drivers getting older."
---
Pasta the ugly duckling of nutrition? Not so, says industry association
WindsorOntarioNew.com February 21 2023
Take it with a spoonful of salt, or olive oil – you know, when you're cooking the stuff. But an industry association says pasta is a lot better for you than current myths would suggest. "Despite the bad rap it's given, pasta is full of nutritional value," Itala Pasta (the Canadian Pasta Manufacturing Assoc.) says. Citing nutritionists "In fact, it is one of the building blocks of a healthy diet." And, during soaring inflation, it's "wallet-friendly." The association debunks some myths. Eating pasta will make me gain weight – Pasta is not fattening; one cup contains less than 200 calories with only about one gram of fat. "Pasta is a wholesome, low sodium food that can fit right in with your weight loss plan." Pasta alone has no nutritional value – "Quite the opposite." Pasta is a great source of carbohydrates, iron, several B vitamins and fibre. Gluten-free pasta is healthier – Some may eat gluten-free pasta due to an intolerance or disease. "But this doesn't mean you have to follow suit. If you don't need to, there is no real benefit from eating gluten-free pasta." Pasta contains GMO wheat – GMOs come from genetic modification process. But pasta is made straight from wheat and "there is no genetically modified wheat in Canada." Pasta will give you a sugar crash – Unlike other grains pasta has no added fat or sugar and therefore a low glycemic index, "meaning you won't get that post-meal crash."
---
First downtown offices, now Windsor Star printing plant being closed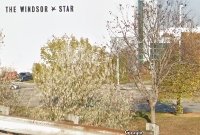 WindsorOntarioNews.com January 31 2023
First The Windsor Star eliminated its once much heralded new downtown offices. But there was still the suburban printing plant, appropriately enough, at 3000 Starway Ave., off Temple Dr. between Walker Rd. and Central Ave. Now parent Postmedia is eliminating that. Star union Unifor says the closure will result in the loss of more than 75 jobs. The Star will be printed in the GTA with copies shipped to Windsor. A union news conference is set for this morning. The decision comes at the same time that Torstar Corp., which prints the Toronto Star, announced the shift to printing two dailies and almost 50 community newspapers to Transcontinental Inc. It will close its remaining printing plant. The Star itself is printed by Transcontinental. In Windsor the Starway plant was built in the 1990s after the Star stopped printing its editions at its legendary downtown building at 167 Ferry St., remade into a downtown campus for the University of Windsor. The Star with much fanfare announced its move to the former Palace theatres on Ouellette in a bid to show commitment to downtown Windsor's revival. But the Star closed the offices during Covid and staff work from home. "Toronto-based Postmedia has chosen to move more than 75 jobs out of Windsor to save a few bucks, regardless of the hardship it will create for so many families, and the economic blow to the community. We urge them to reconsider and look at options to keep the jobs in Windsor," CWA Canada President Martin O'Hanlon said. According to Unifor while printing will take place in Toronto, inserts will be processed in London. Julie Kotsis, Unifor Media Council Chair and a Star reporter, noted the Star's community roots go back 135 years. "This is a huge loss for the affected workers and their families, to the community who will access far less local news and to democracy," she said. Affected job titles include building maintenance, crew leader, electrician, engraver, load dock helper, millwright, press operator and press operator apprentice. But the union expects more job cuts to come – this time in editorial. According to The Globe and Mail Postmedia has told staff 11 per cent of its 650 editorial staffers would be let go.
Photo: Google Street View
---
Yes, they're open. Shanfields-Meyers a legendary survivor of DT core retail
WindsorOntarioNews.com December 12 2022
One of downtown's oldest retailers, Shanfields-Meyers, remains open for in-person sales but up to 90 per cent of its business has gone online. Owner Joan Shanfield attributes its survival to the fact the venerable jewellery, flatware and china store, with its legendary tens of thousands of items of inventory, owns the building. That's as opposed to other downtown retailers that have come and gone because they have leased their spaces and couldn't sustain sales to pay the rent. "It's a big warehouse," she says of the actual five interconnected buildings, noting that the space remains viable because staff are mainly "packing and shipping" in response to online or phone orders, within it. The business, open 85 years, altered its hours several years ago from Monday to Friday 9 am – 6 pm to Monday to Thursday 10 am – 5 pm. Signs on the door direct passersby how to order when the store is closed. "We've never closed," Shanfield said. "We've been open the whole time, it's just now we have limited hours because most of our business is packing and shipping. And whatever we need to pack and ship we can do that within four days." Shanfield said the reduced hours reflect the fact the "whole world has changed - when we first opened everything was off the street." When her grandparents ran the store it was open every day. "They had 100 employees that they had on call. They had probably 50 or 60 employees in the store at any one time, 10 employees for each building." Shanfields has always had a unique niche known far beyond Windsor offering highly discounted prices on name merchandise from around the world because of its volume purchasing power.
---
Enbridge applying for rate hike on top of quarterly market adjustments
WindsorOntarioNews.com Nov. 28 2022
Enbridge Gas Inc. is applying to the Ontario Energy Board (OEB) for a rate increase which would see household annual gas bills in the former "Union South" area - SW Ont up to the GTA - by $91 or eight per cent annually and $1320 for businesses. The increase would take effect January 2024. Enbridge spokeswoman Andrea Stass called this "rebasing" increase "fair and reasonable" to recover distribution, transmission and storage. However, the standard quarterly rate adjustments "to reflect changes in market price" would still take place. The application comes in wake of recent quarterly adjustments of five - 10 per cent on Oct. 1 and 18-23 per cent in July. Some homeowners will likely be paying $500 more this year. Stass says the application is aimed at "delivering value" to customers through affordability, reliability, reducing environmental impact and simplification and harmonization of rates and services. Stass says the integration of former Union Gas and Enbridge in 2019 delivered "significant benefits" to consumers. "Combined with productivity savings, customers will benefit from more than $120 million in sustained annual savings," she said. The application also "includes prudent long-term capital investment plans to ensure continued safe, reliable, cost-effective operations while also minimizing environmental impacts." Of those, it includes the first Energy Transition Plan to balance conventional gas with long term goals to include "low- and zero-carbon energy such as RNG (biogas - organic matter decomposition) and hydrogen.
---
Two Frankenmuth Mich. matriarchs die within three days of each other
WindsorOntarioNews.com Nov. 14 2022
Two Frankenmuth matriarchs have died within days of each other. Irene Bronner, the businesswoman behind "the world's largest Christmas store," Bronner's, died last month at the age of 95. She was married to Wally Bronner who founded Bronner's Christmas Wonderland in 1945. The store's footprint is 27 acres. It sells more than 6,000 styles of ornaments, half of the glass ornaments being Bronner's exclusive designs. The store is open 361 days a year. Bronner served on the company's board of directors but prior to that was a public school teacher. Three days after her death Judy Zehnder Keller, who founded and was president of the nearby Bavarian Inn Lodge, died at age 77 in the Michigan town. She began working in the family restaurant, the Bavarian Inn, in 1960. She then founded the Bavarian Inn Lodge in 1986, which eventually became one of Michigan's largest indoor water park hotels. Keller also owned the Frankenmuth Cheese Haus. She graduated from Frankenmuth High School in 1963 and obtained a degree in hotel and restaurant management from Michigan State University. Keller was described as a "long time entrepreneur, community leader, women's advocate, working mother, wife and grandmother." She often said she "fries chicken and makes beds for a living." Frankenmuth has long been one of Canadians most popular Michigan destinations, not least during the Christmas season like now.
---
Winery route puts business on map
WindsorOntarioNews.com October 14 2022
A gift shop and ice cream parlour has popped up along the county's wine route, an example of how businesses other than wineries are benefitting from the increasingly busy tourist trail in the Harrow and Essex areas. It's Priscilla's Presents, at 1195 Iler Rd., between County Roads 50 and 20 and immediately south of Cooper's Hawk winery. The business began in 2017 in the town of Harrow itself but then moved in 2020 to the present location, part of a family farm and a barn converted into the store and ice cream parlor. "It was a barn and then we added to the barn," says owner Tracey Cipkar. "It's been in my husband's family for years." The store seeks to be a "destination" for customers wanting an old-fashioned retail experience. "We're into nostalgia and to promote family times and memories," she says. "When I was growing up my family used to go to small towns. And when you bought something it was always family memories - not just what you bought, it was the whole experience." The store sells general merchandise. "We have baby items, women's fashions, we have items for men, a lot of gift items, jewelry, bath – a little bit of everything." All merchandise is new though the owner is thinking of creating a vintage section. For the moment she's making a point of selling items that usually can't be found elsewhere. "If I find out a store has an item I tend to not buy it, I want to be different." The Here's the Scoop Ice Cream Parlour adds another dimension. It also goes back to nostalgia, when Cipkar's dad took her out Sundays for ice cream. It operates April till October. What about the Priscilla name? That's the name of Cipkar's niece who died in 2014. "I always wanted to open a store with her – I'd worked with the school board for 25 years – and then she passed away and you know what, life's too short, so I named the store," she said. "And 'presents' means you can buy gifts at the store but it also means her presence to me." Far from being more isolated than when the business was in downtown Harrow, Priscilla's Presents attracts more customers on the rural Iler Rd., with agricultural fields surrounding. "I'm busier than I was in town because that's the winery route," Cipkar said. "I get a lot of tourism which I never would have got if I were in town." And being "a minute's drive" of Cooper's Hawk winery the two businesses do cross promotions.
---
Finally, a song for Thanksgiving
WindsorOntarioNews.com Sept. 28 2022
You know what's missing from Thanksgiving? A Thanksgiving song. Not anymore. Canadian jazz crooner Alex Bird has recorded one just in time for the crisp fall holiday. "The Sweetest Moments" – with an accompanying video – shows off the best of the fall season and holiday gatherings. "A really good holiday tune puts you right in the mood," says Bird, wo earned his first Juno in 2022. "It's been a long time coming, we've all been missing something," says the lyrics. "It happens every fall, the sweetest moments of them all." Bird teamed up with the Turkey Farmers of Canada to produce the song that celebrates Thanksgiving, this year on October 10. "When we set out to write a Thanksgiving song, we thought about the sounds, the sights, the smells, the faces, the turkey and really tried to encapsulate that in a tune," Bird says. The song is also featured in a 30-second ad which began airing this week. "We're thankful for the opportunity to support incredible Canadian talent and hope the song becomes a Thanksgiving classic," Darren Ference, chair of the Turkey Farmers of Canada says. Bird is a crooner in the traditional sense with a soft swinging voice. A full-length video on the making of the song is also available on YouTube: 'Think Turkey Presents The Sweetest Moments.'
---
Post office getting into loan business
WindsorOntarioNews.com Sept. 14 2022
Canada Post is extending to Ontario its new MyMoney Loan service. The post office teamed with TD Bank first in Nova Scotia for a pilot project and is now extending the service to Ontario. But while the bank-type service might strike consumers as odd that a post office is offering it, Canada Post says it has long provided financial services such as MoneyGram, money orders and prepaid reloadable cards. The post office appears to be making the new service as user-friendly as possible. Customers can use an online calculator to determine their exact financial needs with loans starting at $1000. The post office says these "flexible" loans "can help with" items like debt consolidation, emergency home or car repairs "or other sudden life events." And when a customer enters a post office building staff can help them apply either online or through a toll-free number. Meanwhile the TD bank "will support customers through the application, decisioning and funding process, and customers will have access to customer support including financial literacy resources and online banking." Besides the TD bank the post office's longtime employee union, the Canadian Union of Postal Workers (CUPW) is on board having its members aid customers. While relatively new to this country post offices around the world have long offered an array of financial services. And there has been a campaign to increase what's known as "postal banking." According to the Universal Postal Union, this makes post offices the "second largest contributor to financial inclusion worldwide," immediately behind commercial banks. "Financial inclusion" means expanding banking services to people who have otherwise been excluded such as immigrants. In some countries, the ways the service works is either the post office rents space to third-party operators or retails under its own banking license.
---
More than $1 million to partially replace the city's hi tech devices
WindsorOntarioNews.com August 30 2022
The City of Windsor must have one of the largest computer accounts in the region. It has 2071 computing devices, according to a report. The city replaces its laptops every 3.9 years. Desktops stay around longer at 4.25 years and monitors have a lifespan of 5.5 years. Last year the city replaced 122 desktops, 141 laptops and 123 monitors. The 263 desktops and laptops represent 13 per cent of the city's inventory. On average, 19 per cent of the inventory is replaced yearly. But there was less replacement last year "due to the pandemic and the shortage of available equipment." The city provides networking to more than 70 facilities. Meanwhile, the city's servers and storage equipment provide applications and services to some 2,100 computer users within its offices and shops. This is in addition to web services provided residents such as the city's website, tax enquiries, online payments, registrations, licensing, poll locators and property inquiries. "Server and storage virtualization have allowed the City to make more efficient use of hardware," the report says. The city has 232 servers with 190 being virtual. In 2002 the city switched from leasing equipment to a pay-as-you-go plan as it did for other assets like vehicles and radios. How much did last year's replacements cost? Just slightly over $1 million. If you think this is too quick a replacement rate think again. The report says these "low replacement rates" are a "good indication" the switch from leasing has paid off.
---
Portable BBQs on the way out overseas but not here in Canada
WindsorOntarioNews.com July 28 2022
While retailers in Britain have begun scrapping the sale of portable barbecues these reportedly highly dangerous products are still widely for sale in Canada with seemingly little concern, as an internet search found. Not so overseas. Earlier this year the British Waitrose grocery chain said the grills pose an outdoor risk. "Disposable barbecues present a risk to our natural habitats and this is why we've committed to removing them from our shelves this year," a spokeswoman said. Aldi supermarkets also pulled them. "As an alternative, we would encourage customers to opt for more environmentally friendly and sustainable options such as mini portable barbecues, ensuring they are used responsibly," said a rep. A government official welcomed these moves saying it "helps people act more responsibly while enjoying the countryside and encourage everyone to follow the countryside code when spending time outdoors. This includes only using barbecues in places where signs specify, and are permitted, to better protect people, property and wildlife". Writing in the Daily Mail Ross Clark points to wildfires and other surprising personal injuries. Fire crews discovered 11 disposable BBQs after a 470-acre wildfire in Dorset and "it is highly likely that at least one of them set off the conflagration." The problem is that most users don't understand how the BBQs retain heat. A homeowner in Essex left one on his wooden deck yet the residual heat "managed to spark a fire which destroyed the home." Even after they've been disposed of the portables, made of tin foil and wire mesh containing charcoal, can cause severe harm. There have been occasions where people have stepped on sand where the Q's had been used. "The heat retained by the sand would be enough to burn the feet of nine-year-old Will Tyler when he unknowingly stepped on to the patch where it had been," Clark writes. And last month a similar event occurred. The devices are also dirty and inconvenient so many people just leave them where they used them. "This exposes unsuspecting people to the risk of stepping on their sharp edges — even after they have eventually cooled."
---
Sobeys joins with Cineplex and will eventually axe use of Air Miles card
WindsorOntarioNews.com July 14 2022
Sobeys will be phasing out its long-time partnership with Air Miles. Meanwhile it's joining with Canada's largest theatre chain, Cineplex, and introduction the Scene+ card. The card is being introduced in Atlantic Canada, Sobeys' parent Empire Co. home, first. It will be rolled out next year across the rest of the country. Scotiabank is the third partner. The Scene+ card will also be honored at restaurants and retailers like Swiss Chalet, Harveys and Montana's along with Best Buy and Apple. Sobeys says it wants the card to become "a preeminent loyalty program in Canada."
Buy local. But why? That's what one of Canada's premier food research organizations wanted to find out. Dalhousie University's Agri-Food Analytics Lab teamed up with Angus Reid to survey Canadians on why they prefer to purchase local food. Eighty-two per cent of Ontarians thought it important to support local. And Canadians generally said the main reason is to bolster farmers. Perhaps a surprise, few Canadians thought local foods are of higher quality, more nutritious, safe or affordable.
A study found that if grocers place health items near check-outs, customers will eat healthier. UK researchers had certain grocers rearrange merchandise so produce was near the entrance. So-called "unhealthy" foods like candy were removed. "The findings of our study suggest that a healthier store layout could lead to nearly 10,000 extra portions of fruit and vegetables and approximately 1,500 fewer portions of confectionery being sold on a weekly basis in each store," Southampton University's Christian Vogel says.
Loblaws plans to eliminate all single-use plastic bags at check-out beginning early next year. Canada's biggest grocery store chain says that since the company started offering reusable bags for a fee, there was a 70 per cent decline in single-use plastic bags.
---
Events galore at city BIAs this year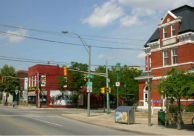 WindsorOntarioNews.com June 30 2022
From a new alley art gallery downtown to outdoor markets in Sandwich Towne the city's business improvement districts have a slate of activities scheduled this year. The downtown BIA estimated the $100,000 Art Alley project – primarily funded through a federal grant - will see several new art instllations in the alleyway behind the Pelissier Street parking garage. Also, as in previous years the DWBIA will also host the summer Ouellette Car Cruise and Summer Fest - at a cost of $20,000 and $70,000 respectively – funded through sponsorships and other grants. The BIA will again be holding its ever popular night markets this year. The Sandwich Towne BIA (photo) will repeat its outdoor markets that were held last year. Two special events are being added, the Miracle of Sandwich and Open Streets. The Ottawa Street BIA has a number of smaller events on tap: Win Your Purchase, Win Your Purchase Restaurant Aid and a Sidewalk Sale and Open Street. The Pillette Village BIA has one special event on tap, a Giant Garage Sale. And the Ford City BIA is planning one special event called Dropped on Drouillard, described as Windsor's "only all-day urban street and culture festival." The Old Riverside Town Centre BIA has a special event planned, Wheels on Wyandotte, in addition to its Christmas promotion. The Via Italia Erie St. BIA will hold two events, Carrousel of the Nations, just passed, and the Tour di Via Italia Bike Races. "A smaller winter event is also planned," the BIA says in its budget submission to City Council. BIA funding generally comes from neighbourhood business levies and small grants.
---
Retail still waiting for plastic bag ban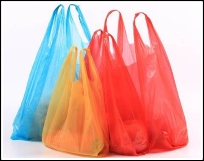 WindsorOntarioNews.com June 2 2022
The federal government has indicated it plans to phase out single use plastic bags. But there is still no word on when this will happen. Meanwhile retailers themselves are moving to replace plastic with paper and permanent bags. Michelle Wasylyshen, spokeswoman for the Retail Council of Canada, said the timelines are "a bit unclear." But, she said, "companies are moving forward." She said there is not an "exhaustive list but so far, Sobeys and Walmart have moved away from using plastic shopping bags, and Costco - for as long as I can recall - has never used bags." Last December the feds announced draft regulations prohibiting single use bags based on consultations launched in 2019. "It is the Government's intent to finalize these Regulations and bring the ban into force as quickly as possible and as early as late 2022 after reviewing and considering comments received," the announcement said. It also said it would provide "draft guidance to help businesses adapt" to the ban. The government acknowledged that some bags are recycled but says this amounts to only nine per cent. It added that "the market is already moving forward" with more retailers and restaurants "taking action to avoid single-use plastics." Municipalities like Toronto have already acted to reduce single-use plastics. The feds say the ban would prevent more than 23,000 tonnes of plastic pollution from entering the environment over 10 years, the equivalent of "one million garbage bags of litter."
---
Covid lockdowns gave unintended windfalls to city business districts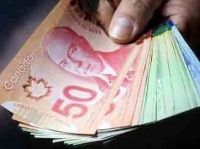 WindsorOntarioNews.com May 6 2022
The Covid-19 pandemic has provided an unintentional windfall to the city's nine Business Improvement Areas (BIA). With businesses closed and street traffic at a low ebb some of the projects and promotions the BIAs normally engage in were cancelled or postponed, saving large sums of cash. In budgets submitted to City Council as much as $1,012,278 has been saved by the BIAs over two years. The Downtown Windsor BIA had the largest surplus of $343,996, followed by Wyandotte Town Centre at $197,119 and Olde Sandwich Towne at $134,387. They were followed by Via Italia/Erie Street at $89,663, Walkerville District at $59,041, Ottawa Street at $57,209, Ford City at $50,061, Pillette Village at $47,761 and Olde Riverside Town Centre at $33,041. The surpluses accumulated over the 2019 and 2020 budget years. And likely more money will accumulate. "While the 2021 financial statements have not yet been finalized, due to restrictions imposed on public gatherings and events during 2021, it is anticipated that these reserves will continue to increase," a city report says. While City Council has to approve the BIA budgets it can't tell BIAs how to spend their funds, raised through levies on business district members – the neighbourhood businesses. "There are no legislative requirements for City Council to approve expenditures from accumulated reserves leaving discretion to the BIA Boards," the report says. Janice Guthrie, city deputy treasurer, says the BIAs have "full autonomy" over with their annual levies and how funds are used. The city collects the levies on BIAs' behalf. And BIAs are "are subject to annual audits which serve to validate that expenditures are made in accordance with approved budgets and conform to generally accepted accounting principles." Guthrie says BIAs are free to use the surplus funds towards future projects, often enhancements like street scaping, banners and promotions. "Many of the BIAs are in the process of determining the appropriate use of the reserves in order to provide added support to their membership as the city moves towards a full reopening," she said. Asked if BIAs could reduce their levies in wake of the surpluses, Guthrie said that "would not be considered appropriate as it would be a one-time adjustment."
---
Back to the office – downtown – also means discovering new businesses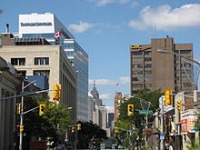 WindsorOntarioNews.com April 22 2022
With the pandemic winding down and restrictions being lifted – and plenty of offices in downtown Windsor which have been unoccupied for roughly two years – downtown promoters are touting the large number of new businesses that have opened in the intervening months. They hope that may entice more people to come back to the office, with the understanding working downtown also supports small business and helps build a dynamic city core. "The Downtown Windsor BIA is always ready to welcome workers and visitors to the city centre," Debi Croucher, executive director of the Downtown Windsor BIA says. "We would love to see more people working back in the core and exploring what's new since they left." Croucher says the downtown has had some "great new additions" that people may have missed if they've been working from home. "And we look forward to introducing them to the workers." Over the past year new businesses include 88 Fusion Café, Chatham Street Diner, Dahab Designs, Diva's Delight, Emerson Supply Co., FA Fred's Fashions, Grass Roots, Hakka Khazana, Huncho's Barbershop, KFC, La Vern's Market, Lowend Co – new, larger location, Royal Paan, Sitara Authentic Cuisine, Taco Bell, The Gifting Tree and a new larger location for the Whiskeyjack Boutique.
---
Most charging stations will take from 6 to 12 hours to recharge your EV
WindsorOntarioNews.com February 28 2022
The new electric vehicle charging program announced for Essex County will likely see the vast majority or all chargers be so-called Level 2 charging stations. These are the stations already funded by the Zero-Emission Vehicle Infrastructure Program for 22 stations in the City of Windsor. These are also the overwhelming number of station types funded under the program. Statistics provided by the program show that in the program's first round Natural Resources Canada (NRCan) awarded funding for 1,340 Level 2 chargers and 46 DC fast chargers. The program called Charge Up is a joint project with Essex Powerlines. "The way the program works is that businesses/organizations would submit applications with their own ideas as to where they'd like to install chargers on their properties," Eric Freeze, the program's coordinator says. Once installed NRCan would distribute funds to the participants. There are three types of chargers and each one provides charging at faster rates than the others. Level 1 is plugging your car into a typical household outlet. According to Business Insider magazine, "Plugged into a 120-volt outlet for an hour, an EV will gain around 3-5 miles of range. Completely topping up a car's battery, which is typically good for anywhere between 150 and 300 miles of range, can take days." Level 2 utilizes a 240-volt connection like you'd use to charge an appliance or power tool. Level 2 can deliver about 20-30 miles of range per hour. It takes roughly 6-12 hours for a full charge. Then there are the Level 3 or DC fast chargers, where some EVs can replenish 80% battery in a half hour to 45 minutes. "Tesla claims the Model S Plaid can add 200 miles of range in just 15 minutes using one of the company's most powerful Superchargers," the magazine says. How much will it costs to recharge? Freeze said it depends on how the chargers are used. "Some will be for workplaces and not have any cost charged for their service. Others will be open to public use and may have costs associated with charging however that is left up to the applicants." Essex Powerlines Corp. is receiving $2 million to install up to 300 stations before September 2023.
Photo: ChargeLab.co
---
Covid shots aside, Canada isn't all that great at vaccinating older people
WindsorOntarioNews.com February 10 2022
Covid vaccines aside, older Canadians are under-vaccinated against diseases like influenza, shingles and pneumonia, according to a new "report card" by seniors' advocacy group CanAge. "The writing is on the wall: improve the way we immunize older Canadians or they will continue to pay with their lives," says CEO Laura Tamblyn Watts. The report shows that while Canada "is effective at vaccinating children, vaccine uptake in adults is extremely low, putting the vast majority of older adults at risk of severe health outcomes." In its second annual report card, CanAge found that, among provinces, Ontario dropped to second place as best for administering vaccines. PEI came out on top. That's due to Ontario's "shortfalls in public education and limited vaccine accessibility." One major reason is its refusal to let pharmacies administer vaccines. This at a time "when many older people can't get to their doctor," Tamblyn Watts says. The report shows Ontario funds both high-dose and adjuvanted (enhanced) formulations of seniors-specific flu shots but hasn't been transparent about the difference to the general public. "We can't afford to shake seniors' confidence in vaccines right now," says Tamblyn Watts. "The Government of Ontario needs to be more clear about what shots people are getting to encourage uptake during the pandemic." Also, Ontario is one of three provinces to fund the shingles vaccine. But it only covers those 65-70 despite experts recommending it should be for all those over 50, who make up 38 per cent of the population.
---
Detailed personal financial questions are designed to protect you - OSC
WindsorOntarioNews.com January 19 2022
If you're buying and selling securities like mutual funds you're now subject to an array of new questions about your personal financial situation including your income and living information. It's all part of the Know Your Client (KYC) reforms brought in by regulators Dec. 31. These are called "client focused reforms," according to JP Vecsi of the Ontario Securities Commission (OSC). For example, you'll be asked your employment and financial details, whether you own a house and associated costs, your employer. There are questions about your net worth including fixed assets like house and car items "that would be difficult to sell in a timely manner," as one investment advisor put it. And more saleable liquid asserts like cash and savings along with your investment goals. You'll be asked your comfort level for stock market losses. For example, if investments dropped 8-10 per cent per year "what would be your decision – would you withdraw everything, some, withdraw or invest any more funds, invest more or invest significantly more?" You'll also be asked if you have mutual funds in other accounts, if any money invested has been borrowed and how much, say, your non-registered account makes up of your overall portfolio. "With those new questions, what the government kind of rolled out, they compile those answers and give you an investor profile," said the advisor. According to a securities background paper, the new rules are so advisers can "record your risk tolerance and your financial ability to withstand losses (risk capacity) and review the results with you" resulting "in more suitable investment portfolios." This information must be updated yearly. The backgrounder says all this is to ensure products you're sold "put your interests first." Meanwhile advisors themselves must be upfront with clients and inform about conflicts of interest such as being paid a higher commission for selling a certain investment.
---
Chrysler's new customer: upper income college-educated millennial women
WindsorOntarioNews.com January 5 2022
Chrysler wants to appeal to a new type of consumer. Put away the traditional concept of "family" or positioning products as "luxury" or as "people mover" vehicles. That's according to the division's new CEO Christine Feuell (photo), appointed last September. Chrysler created and has long dominated the minivan segment, Windsor's main bread and butter industry. Speaking to The Detroit News Feuell says she wants to "evolve" the Chrysler brand "beyond just the family positioning." But the concept of family itself is evolving. "We think that the way particularly younger cohorts define family — it's not just the people or the family that they were born into," she says. "But it's the group of people that they have evolved to become close to, their tribe, their community, so to speak. And they do move in groups together, and we want to make sure that we're providing a vehicle that enables that mobility." The CEO made her comments in light of the automaker's major push this week into the electric vehicle market. Parent company Stellantis is investing $35 billion into electrification and software by 2024. And Chrysler just unveiled the all-electric concept SUV, the Airflow. Feuell wants to "redefine" the market including for electrified large sedans to replace the Chrysler 300. The new focus is on a "college-educated millennial woman who is active in her urban or suburban community and cares about the environment," the News says. "Her income at $100,000 a year is higher than today's typical Chrysler buyer." Referencing the newer Pacific PHEV ",we found a much younger audience aligning to our target persona: millennial female, higher income and also higher multicultural mix," Feuell says. Comments auto analyst Sam Fiorani, "Re-establishing Chrysler as a brand in a crowded market will be tough; however, an electrified model could be the step up that Chrysler needs to make a splash."
Photo: Stellantis
---
Cottam church celebrates 75th year of serving turkeys for US Thanksgiving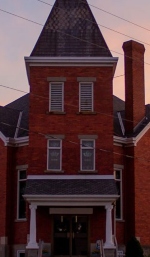 WindsorOntarioNews.com Nov 11 2021
It's Cottam United Church's 75th year of celebrating American Thanksgiving with freshly cooked turkey dinners. Due to Covid meals will be served by drive-up only, similar to last year. Altogether 1200 meals are prepared and you should pre-order through the church website or calling 519-839-4266. Meals can be picked up between 2.30 and 7 pm. Each meal consists of sliced turkey, mashed potatoes, peas, stuffing, gravy, squash and a piece of either apple, blueberry or cherry pie – your choice. "It's a big meal," says turkey committee chair Rick Meyer. North Kingsville firefighters will be on hand to direct traffic and keep vehicles from crowding County Rd. 34. The cost is $20 and money goes to civic beautification projects like benches. "They're about $1500 a pop," Meyer says. As many as 125 people take part over several days preparing for the big day and the church always sells out of meals. The operation is pretty efficient. You drive up and give your name or order number, staff will be expecting you, and runners (mostly youth) will go into the church, grab your already packed orders and bring them out to the car in under two minutes. Volunteers prepare the dinner in 15-minute intervals so the meals are fresh. So if you order at 4 pm those meals are being prepared at 3.45. Orders are limited to 75 dinners per 15-minute interval. The church orders 1400-pounds of turkey or about 50 turkeys with about half cooked by Colosanti's and the Woodslee community hall - "we thank them," says Rick. Local business also supports by doing things like providing bags. Meals are in recyclable containers keeping them piping hot and no need to warm up when you get home. Unfortunately, not too many Americans partake anymore largely because of dwindling visitors ever since 9/11 and now the Covid border closures. But there still may be a couple dozen. "We get some who are here because they have cottages which is why we did it in the first place," Rick says.
Photo: Cottam United Church
---
Fraudulent calls say you're a criminal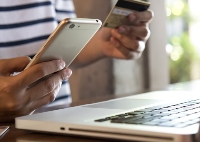 WindsorOntarioNews.com October 19 2021
It's enough to make you feel you're a criminal. But you're not. Scammers are calling personal phone numbers and ominously informing people they're being investigated for illegal activity by Canada Customs. An official sounding female voice says: "The reason behind this call is that Canada Border Services Agency (CBSA) has seized a parcel under your name which was shipped through Canada Post using your identity. The parcel contains illegal components. There is an arrest warrant already issued under your name. To talk to an officer from Canada Border Services Agency please press '1' and hold the line." When put on hold the caller hears the standard "you're call is very important to us and you'll be transferred to the next available agent." A live person comes on saying, "Canada Border Services Agency, how may I help you?" When asked where the agent is located he hung up. The calls came from Chatham. The real CBSA says there has been an ongoing problem with fraudulent calls. "The Canada Border Services Agency (CBSA) is aware there have been recent cases of individuals posing fraudulently as CBSA officials using email, text messages and telephone calls," spokeswoman Jacqueline Callin says. "We can tell you that these calls are fraudulent and that the CBSA will never call asking for an individual's personal information or to issue a warrant." Some of the information is so authentic as to post "display numbers and employee names that falsely appear to be from the CBSA," Callin says. "Emails may contain CBSA logos, email addresses or employee names and titles to mislead the public." If you receive such a call report it to the Canadian Anti-Fraud Centre at 1-888-495-8501 or online.
Photo: Canadian Anti-Fraud Centre
---
Windsor Regional again taken to task for Met's Tim Hortons outlet losses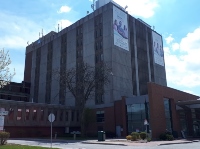 WindsorOntarioNews.com Sept. 29 2021
SecondStreet.org has again taken Windsor Regional Hospital to task for losing money at its Tim Hortons Met campus outlet. "Q: Who could lose $1.7 million running a Tim Hortons? A: The government," the website says in a new post. SecondStreet.org, which investigates how government spending affects the public, says its latest research shows WRH losing $1.7 million from 2010-1019 at the Met campus Tim's kiosk. Back in 2012 the hospital first made headlines for losing $265,000 through the franchise. Then, staff were being paid $26 per hour including benefits. The hospital now will not disclose wage information. "Ultimately, the losses at the Windsor Hospital's Tim Hortons take dollars away from departments at the hospital that actually provide services to patients," SecondStreet.org says. "According to the Canadian Institute for Health Information, the cost for the average knee or hip surgery works out to $10,500. Divide that into $1.7 million and it looks like the Windsor hospital could have helped provided an extra 160 surgeries or so – reducing patient suffering at the same time." The earlier 2012 Postmedia article "served as inspiration" for SecondStreet.org's 2020 investigation of losses at hospital food services - food served to the public not free food served to patients - across the country. It found more than $12 million in losses over two years alone including $74,775 at WRH. Hospital CEO David Musyj has dismissed the report, as had a hospital spokesman to WON.com in an earlier comment request. Musyj said the two Tim's outlets should be looked at together. "In his mind, the fact that one of his Tim Hortons franchises lost money wasn't important as the other one it operated, 4 km away (at Ouellette campus), turned a slightly larger profit," SecondStreet.org says. "But if you had two Tim Hortons franchises — a profitable one and one that lost money — wouldn't you shut down the latter so that you ended up with higher overall profits? It's probably safe to assume that most people would say, 'Yes.'"