Lifestyle products overtake books on centre aisle (con't)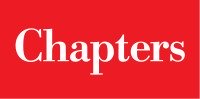 Books of course are still quite available at Chapters.
But the encroachment of lifestyle goods – everything from dinnerware to greeting cards to jewellery to home decor – now seems to have become critical as indicated by lifestyle dominating the centre aisle.
But looks can be deceiving.
A spokeswoman for the Toronto-based chain, which also owns the Indigo bookstore in Tecumseh, said book assortment "remains at 75 per cent of the total assortment in both" Chapters and Indigo.
Local management has some sway over store layout, so store merchandise can vary from one outlet to another.
"Individual stores are given some leeway as to what local interest titles they're interested in featuring, but overall the direction of the assortment is provided nationally by the merchants," Eger said.
But Eger admitted merchandise mix is changing, a fact that has been reported on for some time because of diminishing book sales due to the advance of technology such as eBooks.
"Our customers are responding very positively to our evolving visual merchandising direction," she said.
John Torella, retail analyst with J. C. Williams Group, said the continuing encroachment of lifestyle is a fact and shoppers can "expect to see more of that."
Torella works in downtown Toronto and had just come from Indigo's flagship in the Manulife Centre on Bay Street, "and I would say a good – over a third of it – is now lifestyle product."
Torella said Chapters and Indigo – one and the same company – have also been affected by sales of online merchandiser Amazon.
It makes him sad.
"As a dedicated book buyer who spends a lot of money on books, I'm not overly thrilled by the change," he said.
The evolving merchandise plan seems to be getting results, however.
In its February third quarter statement Indigo Books & Music Inc. reported revenue was up three per cent in the period ending Dec. 28.
This was "driven by double-digit growth in its lifestyle, paper, and toy businesses and new revenue from its recently launched !ndigotech™ business," the statement said.
But books also did well.
"The company experienced growth in its print business due to a strong line-up of hit titles."
WindsorOntarioNews.com