M. R. Big wants to expand throughout southwestern Ontario (con't)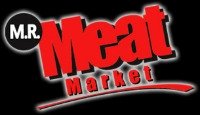 The idea is for M. R. Meat and Joseph's to take direct aim at Windsor's biggest grocery stores - Real Canadian Superstore and Costco, just up the street.
The two businesses will share the same 18,000 sq. ft. building - divided with separate check outs - as they have their two current locations, on both ends of Tecumseh Road.
It's an arrangement that has "worked out beautifully for us," M. R. Meat president Marc Romualdi said.
The two business are separately owned and otherwise have no business connection, except joint print ad buys.
For M. R. Meat this will be the next step in what Romualdi expects to be a major expansion of the chain throughout southwestern Ontario.
"What we're planning to do is open 20 stores over the next seven -eight years," Romualdi said.
He has prototypes of 4,000, 8,000, 10,000 and 12,000 sq. ft. depending on the market.
Joseph's already has a location in London and Romuladi said it's possible Joseph's could join him in some of these other locations.
"We'd always give them first right of refusal," he said.
But the larger foot print stores would see M.R. Meat handle its own produce as well as expand its cheese offerings and open bakeries.
Romualdi is convinced there's a role for meat markets that have larger footprints than the traditional ma and pop main street shop where customers are served over the counter.
His store offers that too but most of the space is devoted to self-serve counters just like in conventional grocery stores.
But Romualdi buys on volume - sourcing up to 250,000 pounds a week - and says he can deliver much lower prices than regular groceries, meanwhile providing lots of floor staff.
"It almost offends me to walk into a grocery store and see $20 a pound for T-bone steak, you know, and we're offering it every day for $8.99 for the same quality," he said.
"That's our everyday price it's not even on sale." 
WindsorOntarioNews.com