---
Sun Parlour spearheads Bank Theatre (con't)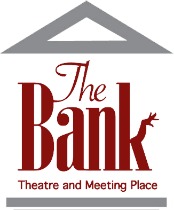 Leamington's long-established theatre company, the Sun Parlour Players, is overseeing re-development through a separate management committee.
The building will be called The Bank Theatre and Meeting Place.
The theatre group had been orphaned after the Leamington Arena closed in 2001 and has been using church halls, school gyms and legions as performance spaces.
"We had a bad decade," management committee chair Rick Taves, long a Sun Parlour member and actor himself, said.
"But we're going to be back in full force."
Some of the theatre's alumni include famous American actor George C. Scott and Martha Henry, the famed Stratford actress.
But Taves said since the theatre only puts on four or five plays a year – the equivalent of 20 or 25 calendar dates - that leaves plenty of dates for other arts and community groups to use it.
"We want to make very clear we're just the lead organization in this development," he said.
"We're going to be a minor player on this."
Taves said, however, Sun Parlour will look "to exploring the possibility of summer stock theatre" which it performed back in the 1950s.
The new theatre building will have a room suitable for meetings so professional and other groups will be able to rent space.
"It's going to have good audio visual support," Taves said.
It will be the "only" such community building in town.
The Bank Management Ctte. includes other arts group representatives and the business improvement association.
The theatre will have 205 seats.
Taves is confident $1 million in donations can be raised.
Renovations will cost $650,000 and the remaining money will go to a trust to sustain the theatre.
"The first (donors) we went after were the community arts supporters, the people who were members of Sun Parlour Players and so on," Taves said.
"A lot of people have thrown a thousand bucks into the pot."
Already nearly $100,000 has been raised.
A local bank will be making a significant donation shortly.
Taves said the committee will apply to private foundations and government for additional assistance.
WindsorOntarioNews.com