---
No change to Art in the Park date (con't)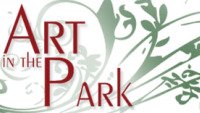 There have been other years when the fair, which has been in existence more than 30 years, also had considerable rainfall.
Several years ago large amounts of straw had to be trucked-in to cover the mud created by rains.
Cunningham acknowledged that it's a cliché to say Art in the Park is scheduled on a weekend which frequently happens to get a lot of rain.
"Oh yes, people always say, 'It always rains at Art in the Park.' "
But, she said, "in the three years that I've been the chair it didn't rain in 2008, it didn't rain in 2009."
Cunningham gave as a major reason for not changing the date the fact "we're one of the biggest outdoor festivals like this in Ontario and our event starts the summer for these vendors."
Asked if that meant the art fair was locked into the early June time frame she said it was not.
"But we don't see the need to change the date because part of that 'It always rains at Art in the Park' is mythology. People remember bad things, right?"
Ironically, the event was on pace this year to set record attendance, with huge crowds on Saturday, which Cunningham attributed to the second year of a Spirit Tent serving wine and beer, fine food and providing live entertainment.
She said organizers found that 50 per cent of attendees on Saturday arrived after mid-afternoon.
In past years, attendance started to drop off by mid-afternoon, dragging down overall attendance for the two-day event.
WindsorOntarioNews.com