Tecumseh transit (continued)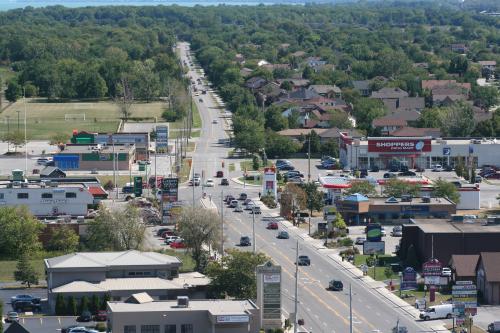 He was responding to discussion at Windsor city council this week when Transit Windsor chair and city councillor Caroline Postma, in response to a question, said there has not been a decision to extend Transit Windsor service into the town on Windsor's eastern flank.
But that doesn't mean there won't be public transit, said McNamara, who said he "was grinning" while watching the council proceedings on TV and said it shows "how incompetent they are in terms of trying to look at what's good for the region." MPAC board chair Debbie Zimmerman had told the city in a letter that MPAC had "assurances" from Tecumseh that public transit would be offered.
McNamara said a Request for Proposals (RFP) is going out this week requesting an operator for the new municipal bus service. That service won't be part of Transit Windsor's regular routes, as seemed to have been assumed at the city council meeting. But McNamara said that doesn't preclude Transit Windsor from bidding on it.
He said that whatever company wins the contract, the 12.8 k route would run a loop through the northern portion of the town and go right by the MPAC office. He said there would be opportunity for passengers from existing Transit Windsor routes in the city to transfer to the Tecumseh transit service, likely in the Tecumseh and Banwell roads area.
He said it's possible passengers might have to walk a block or two to make the transfer but that's "no different" from many places in Windsor where people might have to walk the same distance between buses.
The internal town service would run just during the day and on a regular basis based on how long it talks the bus to make the loop, McNamara said.
The new MPAC office, which created an uproar in Windsor when it was announced MPAC was moving from downtown Windsor to Tecumseh, will be at a plaza at the northeast corner of County Rd 22 and Manning Rd.
Tecumseh has been blamed for not being more of a team player when it comes to seeking improvements in regional transit. Transit Windsor now just serves the city and not outlying municipalities.
But McNamara said this first town route would be a "precursor" to see what happens with general transit talks, which are taking place on a county-wide basis in conjunction with a Toronto-based transit consultant. He said there's "certainly an opportunity to fold that service into whatever service the County will eventually come up with."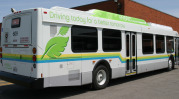 He also pointed out that MPAC serves not just city property owners but those in the county and rapped Windsor officials not focusing on the entire area.
"It's just a fact that they think that for whatever reason MPAC doesn't affect the county. MPAC affects the region, everybody," McNamara said.
Meanwhile, he said, if the first transit loop proves successful the town will consider a second loop serving the built-up southern portions of the town, extending to County Rd 42.
(Windsor Ontario News October 20, 2009)