Multiple offers if price is right (con't)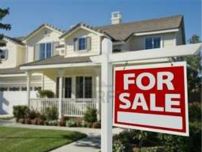 Muir says the problem many people make is to compare the Windsor market to other places in Canada where it's easy to make 15 – 20 per cent on a sale.
The other problem is that local homeowners tend to price at what their assessed market value is, and that's often way too high, Muir said.
"That's what's screwing a lot of people up," he said. In this market "we're going to be $10-$15,000 under that."
That's because the assessed value might have been done many years earlier when the market was better, or simply doesn't reflect what people are realistically paying day by day in Windsor-Essex for property.
So what to price a home at?
Muir, owner of Re/Max Preferred Realty Ltd., said sellers should price what the going rate for that type of home is in their neighbourhood.
Realtors can help since they are familiar with the localized markets and have historical sales data to draw on based on housing type "and we can adjust for time."
He tells of agents suggesting specific prices but homeowners balk, wanting more.
For example, a LaSalle owner wanted $255,000 but agreed to list for $249,000 at a house valued at $250,000.
That owner had "four offers within days," Muir said, and sold for $256,000.
"I always discuss the ramifications of overpricing," he said. "Not many (homeowners) have the trust to list" at a lesser value.
One of his agents had wanted to list a house at $239,000. But the owners wanted $249,000 despite the fact the realtor only a few years earlier sold them the home at $234,000, a case of "selective memory."
They got two offers at $238,000 but turned them down and decided to sell privately.
"Now if they had listed it at $239,000 they might have got $241,000 or $242,000," he said.
Muir said many people don't realize that their homes aren't all that much different from those around them.
"If you have a three bedroom ranch or a three bedroom side split the utilities are the same. A ranch is a little more popular so we'll up assess what we think we can get for that property.
"But if you have a whole neighbourhood of homes that are selling for $150,000 no matter what style it is and all of a sudden you want $160,000 just because you've got a prettier backyard, you're going to have to hope for that one person who really wants a prettier backyard. Otherwise you sit there."
Muir said a home has got to be "gravely unique" for someone to make a $10-$15,000 profit.
"The true story is the most expensive home in the neighbourhood is always the hardest to sell."
He said homeowners should look "at what's been selling in the neighbourhood and that's what realtors do."
So if homes are priced correctly, offering value for price, they should sell, and sometimes sell quickly with multiple offers.
Muir pointed to recent examples in LaSalle, Windsor and Tecumseh where there were many offers and sales were quick.
He said even on a "dull" street in Windsor a home priced at $89,900 had multiple offers and sold for $90,000.
Some of the hottest localized markets this spring had been Walkergate Estates, and Belle River, Puce and Emeryville.
Rule of thumb, Muir said, is that "anything under $200,000 and more than $165,000 has multiple offers."
So don't despair, just price what the market will bear.
WindsorOntarioNews.com