E-bingo opening in Windsor (continued)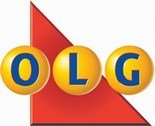 The former Classic V bingo hall at Wyandotte St. W. and Crawford Ave. is the first home for what is expected to be several electronic bingo sites in the area. The hall is being rebranded as the Breakaway Gaming Centre.
Owners of the hall have poured considerable money into gutting and refurbishing the site that will have E-bingo along with traditional bingo but in more upscale surroundings traditionally not found in bingo halls.
"They've done a beautiful, beautiful job," Michael Chantler, the city's manager of business administration, which oversees gaming licences, said.
"They're finishing up some of the woodwork, " Chantler, who recently toured the site, said. "The point of sale at the front has a nice big granite top. It's actually gorgeous."
The plan is to have a soft launch late this month "to work the bugs out," he said.
Don Pistor, spokesman for the Ontario Lottery and Gaming Corporation (OLG), said his agency expects to make a formal announcement "in the coming days."
The decision to open the E-bingo hall follows electronic bingo pilot projects elsewhere in the province that began in early 2007.
"And within that new mandate the first location to look at was Windsor," Pistor said.
Bingo, once highly popular in Windsor, has seen a massive decline over the past decade, a victim of everything from reduced American visitors after 9/11 to provincial anti-smoking legislation.
E-bingo is designed to help bring customers back.
"What we're talking about is revitalizing the bingo industry to be able to stabilize and into the future grow the benefits for charities that are associated with bingo," said Pistor.
E-bingo is played on electronic touch screens. But bingo played with paper cards will continue to exist.
Pistor said the idea is also to upgrade bingo's image and "enhance the experience of going out to bingo and enjoying the game by focussing very much on the physical environment and making it a more exciting and attractive place to be."
Pistor said there will also be ways for charities to make more money from E-bingo including deriving revenue from the sale of other items, "whether it be food and beverages in addition to the actual games themselves."
The halls pay for the physical upgrades.
WindsorOntarioNews.com