City could be on hook for $85 million (continued)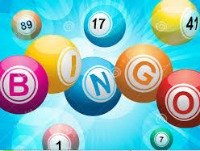 "We're ranging anywhere from 0 to $85 million," city solicitor George Wilkki said.
"If you look at the hundreds and hundreds of charities that have been involved since 1990 and the fees they have paid over that period of time, it's huge."
The lawsuit is being brought on behalf of charities that paid fees to the city to run bingos. Some 350 charities are affected. A separate action is going ahead against the Town of Tecumseh.
Ian Leach, lawyer for the London Ontario law firm Lerners LLP, said three charities have been named as representative plaintiffs. But the action is "broadly" supported by charity associations in south western Ontario. "Our sense is that most of the charities certainly welcome this."
At issue is whether the fees actually covered the costs to the city to process licences. He said municipalities can charge fees for gaming activities like charitable bingo. But the amount charged is only to "defray the costs" related to processing applications or otherwise regulating the industry.
The plaintiffs argue the city wasn't charging fees at all but taxes. And taxes, unlike fees, are generated "for any purpose whatsoever" and therefore an "abuse" of their licensing power, Leach said.
"Our information is that both Windsor and Tecumseh, for many years, have been taking in revenue through bingo licences which are way beyond what's associated with the cost of their administering these programs," he said.
Leach said that in recent years the city was collecting up to one million dollars in fees. And when bingo was more popular several years ago it was taking in as much as $5 million annually. But the cost of administering the bingos "was somewhere in the neighbourhood of $250,000 a year."
And if that proves to be the case "what they've really been doing is looking at bingos as a source of general revenue."
Leach said that if the court agrees with the plaintiffs, "there's authority suggesting, I mean if it's an illegal tax, that it should all come back."
Wilkki said fees may seem to be excessive. But he said there are many hidden costs that go into regulating the industry. He said there is the processing clerk's hourly wage, "a human resources department that first hires these people, we've got a payroll department that pays them."
He said there is the legal department that writes bylaws and other services including bingo hall inspections and audits "to make sure these charities are not getting ripped off by the hall operator."
Asked if the level of fees charged pays for services strictly industry-related, Wilkki replied, "that's the intent."
The lawsuit is seeking remedies dating to 1990. But Wilkki said it might be limited to only two years under the Limitations Act. "So obviously if we're only dealing with two years worth of fees it's substantially less than 19 years worth of fees."
Shop our top sale offers!
Asked if potentially tens of millions of dollars refunded to charities would be taking advantage to a city suffering budget constraints in a recessionary economy, Leach replied, "If somebody has taken money illegally from a particular taxpayer just the fact that the person who took it needs the money, is that a justification for having the charities saddled with the indebtedness....and should it come from the most vulnerable people within Windsor and Tecumseh?"
The actions still need to be certified by a Windsor court next June and probably wouldn't go to trial until 2012.
WindsorOntarioNews.com