---
Brace yourself for a night of scary Halloween music
Strange apparitions may scare the innocent at Halloween. But music can play a part as well. The Windsor Symphony knows just that. It's scheduled a night of scary Halloween-theme music just in time for the Trick or Treat event. "Remember the music in Psycho, one of Hitchcock's scariest films…or the music filled with suspense, intrigue, and humour from the  cult-classics Rocky Horror Picture Show and Little Shop of Horrors? How about Sondhiem's haunting music from Sweeney Todd? This is the perfect program for Halloween!" Symphony conductor Robert Franz will direct St. Clair College Music Theatre students in the hourlong Halloween on Broadway concert at the Capitol Theatre Oct. 30 beginning 7.30 pm.
Photo: Windsor Symphony
---
Unique tote bags support local artists
You can get a limited-edition tote bag and support local artists. The Arts Council Windsor and Region is selling the Voices Tote Bag through Oct. 31. Cost: $20. Each bag sports a different design by a local artist. The bags also promote the council's New Voices billboard. The 6x6 board is located on the outside wall of ArtSpeak gallery. It features interchangeable letters for language-based exhibits and poetry. It's designed to provide an outlet for "underrepresented and marginalized voices in our community" including new generation, new immigrant and artists of colour, the council says. – 9/22/21
Photo: Artspeak's example tote featuring Alexei Ungurenaşu's Hold, Twist Release.
---
Immerse yourself in Claude Monet's iconic paintings
Those who love French Impressionist artist Claude Monet can glory in a multi-media immersive exhibit now through Oct. 3 at the Metro Toronto Convention Centre. The three part multi-sensory experience combines music, sound effects, and projection. Beyond Monet provides an audio visual journey through the artist's most iconic works - Poppies, Impression: Sunrise, and the iconic Water Lilies series. Viewers in fact become one with the paintings as the larger than life projections swirl around, immersing the observer in colour and light. – 8/24/21
Image: Beyond Monet
---
AGW reopening reflects separate museum status

The Art Gallery of Windsor (AGW) is re-opening this week, despite the fact other city museums are remaining closed until fall (see WON.com front page). Jennifer Matotek, the AGW's new director, (photo) who took over as Covid came on the scene last year and has presided over a mainly closed museum, said the AGW is opening earlier because of its independent status. She said the gallery has a "separate operating model" than, for example, Museum Windsor, which runs the adjoining Chimczuk Museum and nearby Francois Baby House. "We have been ready to go for a while with our reopening." Matotek said. -  8/10/21
---
Refurbished art, garden upgrade at Willistead Manor
When Willistead Manor reopens once pandemic restrictions ease look for a few changes and upgrades. One is the the fully refurbished portrait of Elizabeth Talman Walker, granddaughter of Hiram Walker, in the dining room. There are also two new donated Bisque figure wall art pieces in the drawing room. Willistead also will have undergone a small rebuild of a garden and some general house repairs. This year marks the Manor's 115th birthday. The 36-room mansion was designed by famed Detroit architect Albert Kahn and built in 1906. It was the brief home of Edward and Mary Chandler Walker and is surrounded by a 15-acre park, home to Art in the Park. The Manor hosts weddings, receptions, meetings and special events. Work continues on the Paul Martin Garden, the HVAC system and foundation drainage, paid through federal gas tax funding. – 7/6/21
Photo: City of Windsor
---
Expanded Motown Museum set to open later this year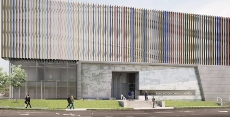 Hitsville Next, the $50 million expansion to Detroit's storied Motown Museum, will open later this year. The expansion will create a 50,000 sq. ft. "campus" around the former three residential houses converted half a century ago to studios and offices for the famous Motown artists. This week philanthropist and author MacKenzie Scott, former wife of Amazon's Jeff Bezos, donated $5 million to the expansion effort. The museum is more than halfway towards its $25 million fundraising goal. The new wing will feature interactive exhibits, a professional recording studio, "an expanded retail experience," a state of the art performance theatre and "smart" classrooms and meeting spaces, according to the museum website. – 6/17/21
Image: Motown Museum
---
Two 2022 art blockbusters 
If you're an optimist you'll believe the Canada-US border will be open by February 2022. If it actually is, you'll once again be able to drive across the river to the Detroit Institute of Arts (DIA) for the first of two major art exhibits next year. The first, By Her Hand: Artemisia Gentileschi and Women Artists in Italy, 1500-1800, runs Feb. 6 – May 29. Artemisia (1593-1656) was "arguably one of the most famous 17th century Italian painters," the DIA says. Her Judith and Her Maidservant already hangs at the DIA. And surely the border will be reopened by October next year – no? – when the blockbuster Van Gogh in America opens. The DIA celebrates the 100th anniversary of its purchase of Van Gogh's Self-Portrait. It's the first painting by the iconic artist to be bought by an American museum.  The exhibit runs Oct. 2 – Jan. 22/23. - 5/26/21
---
Pay artists? Zoom-in to join the discussion
How or how much should artists be paid? Local artists will take up the subject up in an online panel discussion May 27 at 5.30 pm. The free event will feature five local artists. They are Leslie McCurdy, award winning performer known for her Harriet Tubman series. Jay Raven is an illustrator, graphic artist and muralist. Kaitlyn Karns is a vocal and piano teacher and has performed widely on local stages. Travis Reitsma is a singer-songwriter with two solo albums, one with the band Diane Motel. Teejai Travis is an artist and curator and Artsite's executive director. Artsite is sponsoring the event. – 5/12/21 
Image: Artsite
---
Ducharme exhibit focusses on natural
Amherstburg's Gibson Gallery will feature Kingsville artist Ann Ducharme, an artists of various media, in an exhibition "Merging Concepts" during the month of May. Ducharme, chair of the Kingsville arts society, works in dot, representational and conceptional styles. Her subjects are nature – flowers and trees and animals. The dot and wave aspects of her work evoke hyperrealism or stained glass. "I could say I'm self-taught, but it is nature, and great Canadian artist like Glen Loates, Robert Bateman, Emily Carr, and Christine Marshall …..that have taught me through their inspiration," she says in her online page…..Also in Amherstburg, the town's traditional Art by the River is still scheduled for Aug. 28 and 29. Last year's event was cancelled due to Covid. The event, a Gibson Gallery fundraiser, has been an end of summer mainstay since 1967.– 4/28/21
---
Still much too soon for decision on return to a normal WIFF
No word yet on what kind of shape the Windsor International Film Festival (WIFF) might take this fall. The festival usually runs in late October and early November and for the first time in its 16-year history was forced to cancel regular indoor screenings last year because of Covid-19. It did, however, offer a successful drive-in program WIFF Under the Stars for two weeks in late summer. Kim Nelson, a University of Windsor film professor and WIFF board member, said "no decision" has been made about this year's festival. Nelson said hosting the regular festival will depend on local health conditions, including monitoring the "vaccine rollout." – 4/12/21
---
Opportunity to become a writing champ
With time on their hands more people may have been trying their hand at writing during the pandemic. The UK-based Page Turner Awards found writers spent 61 per cent more time doing just that over the past year. Whether you're experienced or novice, the Awards wants to hear from you. "Whether you have a non-fiction 'how to' guide, a tear-jerking memoir, a scandalous family drama, or the next-big-thing comedy, Page Turner Awards can't wait to pass your story to their panel of influential literary judges, publishers and film producers," says the organization. These can be anything from books to film scripts even TV series. Winners could get a publishing deal, audiobook production or film rights option. "There is no doubt that the Canadian writing community, with their variety of unique life experiences, have some excellent and fascinating stories and advice to share," says the Awards. Submissions are due May 31. Find more info https://pageturnerawards.com
– 3/19/21
---
70 years on, the big top returning to Stratford Festival 
Stratford will return to its roots this summer by going under the big top. There will be "two magnificent canopies" at the Festival and Tom Patterson theatres and  "about a dozen" outdoor productions, says the famous Shakespearean festival. The plan is to offer " a combination of plays and cabarets, running roughly 90 minutes each." The events hinge on public health guidelines. "We are creating a schedule that can contract, if required, and also expand in response to the opening or closing of the province and community," Executive Director Anita Gaffney says in a release.  Outdoor events can accommodate 100 versus only 50 people indoors. There will be some nostalgia. The canopies are a "pragmatic adaption" of the original festival tent in the 1950s. The new tents will allow Stratford to "build a bridge" to 2022 after mass Covid vaccinations and "return to large-scale productions" in its four theatres. – 3/2/21
Image: Stratford Festival
---
Movie theatres are back ... over there
It almost seems like old times. Detroit newspapers once again are carrying full page movie theatre listings. Michigan theatres re-opened Feb. 1 after being closed twice for a total of 10 months due to Covid-19. Home town Emagine Entertainment, which operates theatres throughout the Midwest, is following "standard Cinema Safe" protocols including providing two seats between unrelated parties. Concesions are open. Capacity is limited to 25 per cent – "nearly impossible to run a viable business at 25%.  We continued to pay all property taxes, in addition to state and local fees," CEO Anthony LaVerde told WON.com. Arthouse Landmark Theatres Main Royal Oak cinema uses the same protocols, initiated by the National Association of Theatre Owners.  "Generally, we require masks, social distancing, spraying the theater with disinfectant between shows," spokeswoman Margot Gerber said. -2/9/21
---
A Covid-sensitive festival space
in downtown Detroit
Detroit's top downtown developer Bedrock is bringing live entertainment and a festival atmosphere to the city's core and adapting it to pandemic protocols. Decked Out Detroit plans a drive-in movie theatre and a concert site.  The temporary attraction would include a movie screen, stage, food and beverage concessions, and stalls for 77 vehicles, according to a Downtown Development Authority document, reported by The Detroit News. Also possible is a "no touch" play area for kids. It's all part of the Decked Out initiative to draw people downtown, even in winter and even during the pandemic. "Bedrock remains committed to creating a safe, festive and family-friendly environment downtown Detroit throughout the winter season and beyond," company officials said in a statement. Meanwhile the company is "investing millions and working with a number of partners to imagine new socially distanced and innovative attractions." – 1/13/21
Photo: Emagine Entertainment
---
Detroit rock legend caught Covid inside family bubble
Detroit rock legend Suzi Quatro has recovered from Covid-19. Quatro, now a resident of the UK, told the Daily Mail that she was taking uber precautions against the virus. But she caught the bug from her pre-teen grandson, ironically part of her family Covid bubble, at a family dinner at her home. She thinks he must have got it at school. Quatro, known for her leather suits on stage and who has sold 50 million records, has a new Christmas album, My Heart and Soul (I Need you Home For Christmas). – 12/14/20
Photo: Wikipedia
---
Windsor's avant- garde festival catalogue online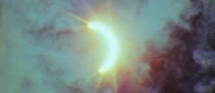 Windsor's own Media City Film Festival, an avant-garde internationally acclaimed festival created in 1994, is taking its catalogue of films online. As part of the launch of THOUSANDSUNS CINEMA some 60 films - short and long – will be available between Dec. 2 and 23. These include films by international renowned Canadian filmmakers such as Canada's Michael Snow and Joyce Wieland. Fest director Oona Mosna said the cinema will provide a "veritable treasure trove of artists' cinema as a beacon during a time of global hardship." The films will be available to a worldwide audience. New films will be added on a rolling basis.  – 12/2/20
Image: Kevin Jerome Everson/ Trilobite-Arts DAC/ Picture Palace Pictures
Former U of W art instructor dies
Canadian artist and former University of Windsor art instructor Sylvie Bélanger is dead at the age of 69. Born in Quebec she had a teaching stint at the university in the 1980s and 90s. She died of cancer in Montreal last month.  Bélanger was a strong Quebec nationalist, even publishing the manifesto of the Front de libération du Québec (FLQ). After nationalists lost the 1980 Quebec referendum she left the province and studied fine art in Toronto while establishing her own artist career. Besides having an artist residence in Windsor she taught at the State University of New York in Buffalo, New York. Former colleague Ginette Legaré told The Globe and Mail that Bélanger has a terrific rapport with her students. "She had total generosity towards the work of others, whether students, peers or strangers," said Legaré, adding it would be difficult to walk down the street without former students stopping her. – 11/18/20
Chimczuk and Baby House museums re-openings  "unknown"
Museum Windsor – in other words the rebranded umbrella term for theChimczuk Museum and Francois Baby House, almost a stone's throw from one another downtown – remain closed at least until the end of the year. "Museum Windsor along with other Recreation & Culture facilities, at the direction of (city) council, will remain closed until December 31, 2020, with an unknown opening date," says Cathy Masterson, Manager of Cultural Affairs for the city. The newer Chimczuk museum took over the first floor of the Art Gallery of Windsor building and the Francois Baby House on Pitt St. has been a longtime city historical museum. Meanwhile, the Art Gallery of Windsor, in the same Riverside Dr. building as the Chimczuk, re-opened earlier this month.  Why the different openings? "The Art Gallery of Windsor is a tenant of the city's and is operated through its own board of governors," Masterson says.  "Their board would be responsible for determining their opening date." - 10/28/20
Photo: City of Windsor
Local artist Denial's work to be featured on Detroit building
Windsor artist Denial aka Daniel Joseph Bombardier's mural will be replicated on the lower part of an innovative building in Detroit's Eastern Market. The four storey 40,000 sq. ft. Glass Mural building will eventually house retail and offices.  Netherlands-based architecture firm MVRDV will print colorful murals within a transparent façade around the building. "This project is unlike anything Detroit has ever seen," Marvin Beatty, a partner with FIRM Real Estate, told The Detroit News. Denial's work has been featured around the world. In Windsor, his murals are gloriously displayed in WIFF Alley, connecting University Ave. and Chatham St. – a shortcut between venues for those attending the Windsor International Film Festival. Bombardier describes himself as a pop and mural artist "whose aerosol and stencil art works critique contemporary politics, capitalism, consumerism and the human condition." Bombardier's art has been exhibited in New York, Chicago, Houston, Austin, New York, Toronto, Melbourne, Dubai, Miami and Vancouver. – 10/1/20
Photo: MVRDV
Online exhibit features images from the early months of the Covid-19 lockdown
Windsor-based Media City Film Festival has announced a new online exhibition space called Dark Dark Gallery. It's inaugural show is Radical Acts of Care and is on view until Sept. 26. The exhibit offers a "multidisciplinary experience," according to a release. It brings together moving image artworks, photography, drawing, performance, poetry, and activism, "all from an incredible roster of international artists." Among offerings are Iranian poet and film director Forough Farrokhzad's The House is Black (1962), which was made while the director lived in a leper colony. As well, several items were made during the early months of the current coronavirus lockdown. These include multidisciplinary artist and filmmaker Cauleen Smith's COVID Manifesto (2020) and a series of artist audio talks. – 8/28/20
Detroit museum promises its patrons that it will do better
Detroit's cutting-edge art museum, embroiled in scandal, wants visitors to know it is doing everything possible to rectify problems. The Museum of Contemporary Art Detroit (MOCAD) last month fired its executive director after a kind of uprising by scores of staff against Elysia Borowy-Reeder. An anonymous group called MOCAD Resistance in early July accused the director of creating a "a toxic work environment" characterized by "various racist micro-aggressions, mis-gendering, violent outbursts ... and tokenization of marginalized artists." Borowy-Reeder, who started at MOCAD in 2013, said in a statement that she regretted she had to learn about her termination via press release, "after an investigation I disagree with, and was not interviewed for." She also apologized for "any harm I caused." The museum now pledges on its website to be "committed to taking every measure possible to ensure our employees, artists and the broader community enjoy a creative environment that is respectful and inclusive." – 8/11/2020
Photo: MOCAD Detroit
48-Hr FlickFest "Lockdown" ed online, awards tomorrow 
For the first time the Mark Boscariol 48-Hour FlickFest is now online. Two weeks ago, 32 teams of filmmakers quickly hustled and made short films with a 48-hour deadline. It's an annual tradition of Windsor's very popular fall film festival though usually seen during the fest itself. As of noon today all films were available on the WIFF YouTube channel. Organizers urge the public to watch them before a virtual awards ceremony tomorrow at 8 pm, which can be watched on the WIFF Facebook page. – 6/18/20

It's sort of like Jane Austen selling shoes at the local mall
If you like Jane Austen, have ever worked in retail, perhaps have a love for shoes, you might love Windsor-based author Heidi L. M. Jacobs's book Molly of the Mall: Literary Lass and Purveyor of Fine Footwear. The book just won the 2020 Stephen Leacock Memorial Medal for Humour. While Jacobs is now an English and History Librarian at the University of Windsor the book is focused on her home town of Edmonton and a job she had at the gargantuan West Edmonton Mall while a university student in the 1990s. Publisher NuWeest Press's website says the book is named for "one of literature's least romantic protagonists, Moll Flanders." With Jane Austen influences, blogger Kerry Clare of Pickle Me This says of Jacobs, "Honestly, she came out of nowhere, the novel about a woman who is obsessed with 19th century literature..…I loved this book." – 6/9/20

Canadians win against director of cult classic film 'The Room'
A cult hit of a film, The Room, which has been shown at the Windsor International Film Festival, was the subject of a victorious lawsuit by a group of Canadian filmmakers who had made a documentary about it. The Room, directed by Tommy Wiseau, was made in 2003 and is considered so bad it's good and won the hearts and minds of a subculture of fans, who laugh, shout out lines from memory and even, at pivotal moments, throw spoons at the screen. Ironically, the Ottawa documentary filmmakers thought they were honoring Wiseau by making their film, called Room Full of Spoons. But Wiseau wanted creative control of the movie and threatened legal action, getting a temporary injunction against the doc's screening. However, last week Ontario Superior Court Justice Paul Schabas ruled against Wiseau, saying his negotiations with the Canadian filmmakers were in "bad faith" and his behaviour "oppressive and outrageous." The doc can now be shown at festivals and midnight screenings everywhere. – 5/13/20

New Detroit conductor sheltering in Toronto
Jader Bignamini, the Detroit symphony's new conductor, is sheltering in Toronto during Covid-19. Bignamini, who replaced longtime maestro Leonard Slatkin, made his debut in January to great fanfare and has a six-year DSO contract.  The exuberant new music director decided to stay in Toronto because "it's a little safer here than Italy," according to the Detroit Free Press. Bignamini was scheduled to make his Canadian Opera Company mainstage debut last month in Giuseppe Verdi's Aida. His formal DSO appearance is expected in December with Beethoven's 9th Symphony. – 5/5/20
Photo: DSO
Jewish film festival now postponed

As might be expected, the city's oldest film festival, scheduled each spring, has been postponed for 2020. The 18th edition of the Ruth and Bernard Friedman Windsor Jewish Film Festival has been put on hold due to the coronavirus outbreak. Jay Katz, executive director of the Windsor Jewish Federation, said due to circumstances created by the pandemic, organizers don't have a new date. "It's not really possible to do much planning the way things are, Cineplex is closed, who knows what our horizon is," he said. Devonshire Cineplex cinemas have traditionally been the site of the festival. Katz declined to announce any titles of the booked films because "that would ruin the suspense and we'll make a big announcement when the time comes." The festival shows 10 films over four days. It was scheduled to run Monday-Thursday April 27-30. The festival is the city's oldest. By contrast the Windsor International Film Festival (WIFF), held in autumn, last year celebrated its 15th anniversary. – 4/3/20</i>

Theatres announce COVID-19 policies