---
Detroit chain ups the customer experience
Detroit's Emagine theatres have introduced a host of inventive audience amenities. These include sensory friendly screenings. "What does Sensory Friendly mean?" asks the home-grown chain. "First, it means sensory friendly experience (lights up a bit, sound down a bit). Second, if your child needs to get up, move, dance, sing.... No problem. Third, guests are welcome to bring a safe snack for any food allergies or food avoidance/restrictions." This was for a special screening of the movie Sing. The chain also introduced open captions at select screenings of The Batman in March. "Guests who experience hearing impairments will be able to enjoy the movie-going experience with audio subtitles displayed on the big screen for all to see." And who says theatres can't be open in the morning? Emagine will host a breakfast buffet at its Royal Oak location May 1, a 10 am screening of The Bad Guys. - 4/27/22
---
Detroit whale mural covered - for now
It's a familiar sight to Windsorites attending a ball game at Comerica Park, the giant "whale" mural on a skyscraper back of right field. That mural has been there since 1997 and was done to show how water, such as the Great Lakes, connects to the ocean. The artist was former Detroiter Robert Wyland. The mural helped spark a renaissance to revitalize old abandoned office towers in Detroit's downtown core. Now that painting is being covered by another, sponsored by Rocket mortgage companies. It says "Detroit is Home" and features a group of funky smiley faces, also by another Detroit artist Phillip Simpson. The vinyl ad is not permanent. – 4/11/22
Photo: WadeInBigShoes.com
---
Biblioasis features authors' live conversation
Windsor's Biblioasis, the publisher and bookstore, will be co-hosting a live event with Baltimore's The Ivy Bookshop featuring Canadian author Elise Levine's latest book, Say This. Levine will be in conversation with Baltimore-based writer Jung Yun, author of O Beautiful.  The book, published by Biblioasis and set in Baltimore, is described as "Two crystalline novellas linked by one devastating crime: Say This is an immersive meditation on the interplay between memory, trauma and narrative." The event will take place online Wednesday, March 9 at 7 pm on Facebook and Twitter. - 28/2/22
Photo: Biblioasis
---
WIFF will continue Covid protocols for March screenings
Ontario may be removing theatre capacity and vaccine passport rules March 1 but the Windsor International Film Festival (WIFF) will keep the current 50 per cent limit when it hosts three films March 3, 4 and 5. "To ensure the comfort and safety of our audience, WIFF will be adhering to the Covid-19 public health measures as set out by the province when tickets first went on sale February 8th,"  the festival says in an announcement. "WIFF understands that the Government of Ontario's COVID-19 restrictions are continuously evolving and we will re-assess these protocols for any future screenings." To gain admission, filmgoers will have to show a QR code, wear masks, there will be 50 per cent capacity "and physical distancing measures in place." Screening at the Capitol Theatre will be the Japanese film Drive My Car, Danish film Flee, the Spanish film Parallel Mothers and Norway's The Worst Person in the World. - 24/2/22
---
Windsor's other film fest celebrates 25th
Windsor's other home-grown film festival, Media City, will offer all its films free online during the festival's 25th edition, taking place through March 1. More than 70 films will be available at www.mediacityfilmfestival.com. The festival features unconventional, edgy and experimental work from around the world and is recognized internationally for its critically curated content. Indeed, filmmakers from a multitude of countries have long exhibited their work at the festival. "Audiences will gain unfettered access to incredible new works, world premieres, restorations, amateur films, and historical masterpieces from legendary artists and filmmakers," says artistic director Oona Mosna. The festival remains online until such time as "public safety allows" resumption of in-theatre audiences, Mosna says. - 16/2/22
---
Ladies and gentlemen, Pine Knob is back

Pine Knob is back. Or at least the name is back. But, of course, you always called it that anyway. DTE Energy Music Theatre, the name of the venerable outdoor concert site north of Detroit, was always too much of a mouthful anyway. Pine Knob opened in 1972 but the name changed under new sponsorship from DTE Energy in 2001. That 20-year sponsorship ended and two new sponsors have agreed to return the 15,000-seat venue to its original much-loved name and are keeping a lower profile.  The venue has seen thousands of acts over the years and often set attendance records for the top grossing outdoor venue in the US. That includes in 2019, its last regularly scheduled year prior to Covid, when almost 600,000 concertgoers passed through its gates. The facility is run by 313 Presents which also produces events at Little Caesars Arena, the Fox Theatre, Meadowbrook Amphitheatre and Comerica Park. "The renaming couldn't come at a better time as the 2022 summer concert season will mark the renowned venue's 50th anniversary," 313 says in a release. The first scheduled show is AJR on May 27. – 1/25/22
---
Windsor's Poet Laureate program to be more inclusive 
The city's Diversity Committee wants to expand Windsor's Poet Laureate program by adding an Indigenous Storyteller and Multicultural Community Storyteller. The city started its program 10 years ago and Marty Gervais (photo) was the first poet laureate, now Poet Laureate Emeritus. City Council had requested the program be further expanded. "In the past when applications were received for poet laureate, they did not receive applications from Indigenous or multicultural or marginalized communities," says the city's Diversity Committee minutes. Museum Windsor has had "tremendous consultation" with these groups. However, it found Indigenous and multicultural people "would not resonate with the title poet laureate." The Asian community suggested sharing their culture through dance, "a valid form of storytelling." And an Indigenous community representative said they would "play the drum; present the Eagle Song and the Song of Welcome and Unity and share their culture through traditions." Hence the committee suggested an expansion into "storytelling and community traditions." – 1/4/22 
Photo: City of Windsor
---
Windsor native's marriage to Chris Noth "hanging by a thread"
Windsor native Tara Wilson's marriage to Sex and the City star Chris Noth is "hanging by a thread" according to the New York Post's Page Six. The couple have been married nine years and opened the imaginative Once Upon a Teacup on Windsor's east side more than a decade ago. The celebrity gossip page says sources have told it Wilson "has removed her wedding ring." This follows accusations this month that 67-year-old Noth sexually assaulted three women. "Tara is upset and things are hanging by a thread," the Post reports. "She just wants to protect the kids (Orion, 13, and Keats, 22 months). That is her (top) priority." A spokesperson for Noth declined comment and the actor has denied all accusations. Noth came to Windsor in 2008 to help Wilson publicize the child-oriented tearoom. Once Upon a Teacup is for moms and their kids to meet up with friends, drink specialty teas, and dress up in costumes. – 12/23/21
Photo: Wikipedia
---
Suspected slain DJ had a Windsor radio connection
John O'Leary, the Detroit disc jockey found dead in his Highland Park home, had a Windsor connection. In the 1990s he worked for a time at Radio 4, comprised of four radio stations – FM's 89.1 and 93.3 and AM's 580 and 800. O'Leary was found dead from stab wounds. Highland Park police have arrested a suspect. O'Leary, 67, worked at many Detroit radio stations including WABX, WWWW, WLLZ and his last gig at WCSX. – 11/23/21
---
It's A'burg's Art by the River - only indoors
It's Art by the River, only the indoors version. Amherstburg's venerable Gibson Gallery, the decades old gallery in the former Michigan Central Railroad station off Richmond St., will be holding its Artisan Shoppe, just in time for Christmas. The shop runs Nov 18 - Dec 12 on Thursdays through Sundays 11 am – 5 pm. Fourteen artists or studios are being represented. Works include rustic house signs, watercolour cards, glass, jewelry, basket weaving, body care, thread painting and candles. The gallery is run by the Fort Malden Guild of Arts and Crafts. And, oh yes, the traditional outdoors Art by the River returns next year Aug. 27 & 28 at Fort Malden National Historic Site on the Detroit River. – 11/15/21
Photo: Gibson Gallery
---
No response on when University Players will perform in-person

The University of Windsor Players (UP) is performing plays in virtual format. The province since Oct. 9 allowed theatres and concert halls to open at 100 per cent indoor capacity, subject to vaccine screening (passports) and mask-wearing. However the UP's autumn play If We Were Birds, directed by Lee Wilson, was presented live via "Zoom webinar" and incorporated recorded performances from the university's studio theatre. When will the UP perform live once again? Neither the Players nor the dramatic arts department responded to several requests for comment. – 11/8/21 [UPDATE 11/22/21: UW Players has now responded: "We're still making our plans for the upcoming semester and we won't be able to confirm our capacity just yet. We'll be making an announcement as soon as we go live with ticket sales for our in person shows in the coming year."]
---
Brace yourself for a night of scary Halloween music
Strange apparitions may scare the innocent at Halloween. But music can play a part as well. The Windsor Symphony knows just that. It's scheduled a night of scary Halloween-theme music just in time for the Trick or Treat event. "Remember the music in Psycho, one of Hitchcock's scariest films…or the music filled with suspense, intrigue, and humour from the  cult-classics Rocky Horror Picture Show and Little Shop of Horrors? How about Sondhiem's haunting music from Sweeney Todd? This is the perfect program for Halloween!" Symphony conductor Robert Franz will direct St. Clair College Music Theatre students in the hourlong Halloween on Broadway concert at the Capitol Theatre Oct. 30 beginning 7.30 pm. - 10/15/21
Photo: Windsor Symphony
---
Unique tote bags support local artists
You can get a limited-edition tote bag and support local artists. The Arts Council Windsor and Region is selling the Voices Tote Bag through Oct. 31. Cost: $20. Each bag sports a different design by a local artist. The bags also promote the council's New Voices billboard. The 6x6 board is located on the outside wall of ArtSpeak gallery. It features interchangeable letters for language-based exhibits and poetry. It's designed to provide an outlet for "underrepresented and marginalized voices in our community" including new generation, new immigrant and artists of colour, the council says. – 9/22/21
Photo: Artspeak's example tote featuring Alexei Ungurenaşu's Hold, Twist Release.
---
Immerse yourself in Claude Monet's iconic paintings
Those who love French Impressionist artist Claude Monet can glory in a multi-media immersive exhibit now through Oct. 3 at the Metro Toronto Convention Centre. The three part multi-sensory experience combines music, sound effects, and projection. Beyond Monet provides an audio visual journey through the artist's most iconic works - Poppies, Impression: Sunrise, and the iconic Water Lilies series. Viewers in fact become one with the paintings as the larger than life projections swirl around, immersing the observer in colour and light. – 8/24/21
Image: Beyond Monet
---
AGW reopening reflects separate museum status

The Art Gallery of Windsor (AGW) is re-opening this week, despite the fact other city museums are remaining closed until fall (see WON.com front page). Jennifer Matotek, the AGW's new director, (photo) who took over as Covid came on the scene last year and has presided over a mainly closed museum, said the AGW is opening earlier because of its independent status. She said the gallery has a "separate operating model" than, for example, Museum Windsor, which runs the adjoining Chimczuk Museum and nearby Francois Baby House. "We have been ready to go for a while with our reopening." Matotek said. -  8/10/21
---
Refurbished art, garden upgrade at Willistead Manor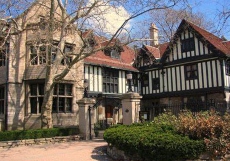 When Willistead Manor reopens once pandemic restrictions ease look for a few changes and upgrades. One is the the fully refurbished portrait of Elizabeth Talman Walker, granddaughter of Hiram Walker, in the dining room. There are also two new donated Bisque figure wall art pieces in the drawing room. Willistead also will have undergone a small rebuild of a garden and some general house repairs. This year marks the Manor's 115th birthday. The 36-room mansion was designed by famed Detroit architect Albert Kahn and built in 1906. It was the brief home of Edward and Mary Chandler Walker and is surrounded by a 15-acre park, home to Art in the Park. The Manor hosts weddings, receptions, meetings and special events. Work continues on the Paul Martin Garden, the HVAC system and foundation drainage, paid through federal gas tax funding. – 7/6/21
Photo: City of Windsor
---
Expanded Motown Museum set to open later this year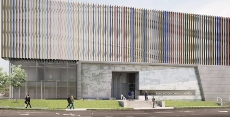 Hitsville Next, the $50 million expansion to Detroit's storied Motown Museum, will open later this year. The expansion will create a 50,000 sq. ft. "campus" around the former three residential houses converted half a century ago to studios and offices for the famous Motown artists. This week philanthropist and author MacKenzie Scott, former wife of Amazon's Jeff Bezos, donated $5 million to the expansion effort. The museum is more than halfway towards its $25 million fundraising goal. The new wing will feature interactive exhibits, a professional recording studio, "an expanded retail experience," a state of the art performance theatre and "smart" classrooms and meeting spaces, according to the museum website. – 6/17/21
Image: Motown Museum
---
Two 2022 art blockbusters 
If you're an optimist you'll believe the Canada-US border will be open by February 2022. If it actually is, you'll once again be able to drive across the river to the Detroit Institute of Arts (DIA) for the first of two major art exhibits next year. The first, By Her Hand: Artemisia Gentileschi and Women Artists in Italy, 1500-1800, runs Feb. 6 – May 29. Artemisia (1593-1656) was "arguably one of the most famous 17th century Italian painters," the DIA says. Her Judith and Her Maidservant already hangs at the DIA. And surely the border will be reopened by October next year – no? – when the blockbuster Van Gogh in America opens. The DIA celebrates the 100th anniversary of its purchase of Van Gogh's Self-Portrait. It's the first painting by the iconic artist to be bought by an American museum.  The exhibit runs Oct. 2 – Jan. 22/23. - 5/26/21
---
Pay artists? Zoom-in to join the discussion
How or how much should artists be paid? Local artists will take up the subject up in an online panel discussion May 27 at 5.30 pm. The free event will feature five local artists. They are Leslie McCurdy, award winning performer known for her Harriet Tubman series. Jay Raven is an illustrator, graphic artist and muralist. Kaitlyn Karns is a vocal and piano teacher and has performed widely on local stages. Travis Reitsma is a singer-songwriter with two solo albums, one with the band Diane Motel. Teejai Travis is an artist and curator and Artsite's executive director. Artsite is sponsoring the event. – 5/12/21 
Image: Artsite
---
Ducharme exhibit focusses on natural
Amherstburg's Gibson Gallery will feature Kingsville artist Ann Ducharme, an artists of various media, in an exhibition "Merging Concepts" during the month of May. Ducharme, chair of the Kingsville arts society, works in dot, representational and conceptional styles. Her subjects are nature – flowers and trees and animals. The dot and wave aspects of her work evoke hyperrealism or stained glass. "I could say I'm self-taught, but it is nature, and great Canadian artist like Glen Loates, Robert Bateman, Emily Carr, and Christine Marshall …..that have taught me through their inspiration," she says in her online page…..Also in Amherstburg, the town's traditional Art by the River is still scheduled for Aug. 28 and 29. Last year's event was cancelled due to Covid. The event, a Gibson Gallery fundraiser, has been an end of summer mainstay since 1967.– 4/28/21
---
Still much too soon for decision on return to a normal WIFF
No word yet on what kind of shape the Windsor International Film Festival (WIFF) might take this fall. The festival usually runs in late October and early November and for the first time in its 16-year history was forced to cancel regular indoor screenings last year because of Covid-19. It did, however, offer a successful drive-in program WIFF Under the Stars for two weeks in late summer. Kim Nelson, a University of Windsor film professor and WIFF board member, said "no decision" has been made about this year's festival. Nelson said hosting the regular festival will depend on local health conditions, including monitoring the "vaccine rollout." – 4/12/21
---
Opportunity to become a writing champ
With time on their hands more people may have been trying their hand at writing during the pandemic. The UK-based Page Turner Awards found writers spent 61 per cent more time doing just that over the past year. Whether you're experienced or novice, the Awards wants to hear from you. "Whether you have a non-fiction 'how to' guide, a tear-jerking memoir, a scandalous family drama, or the next-big-thing comedy, Page Turner Awards can't wait to pass your story to their panel of influential literary judges, publishers and film producers," says the organization. These can be anything from books to film scripts even TV series. Winners could get a publishing deal, audiobook production or film rights option. "There is no doubt that the Canadian writing community, with their variety of unique life experiences, have some excellent and fascinating stories and advice to share," says the Awards. Submissions are due May 31. Find more info https://pageturnerawards.com
– 3/19/21
---
70 years on, the big top returning to Stratford Festival 
Stratford will return to its roots this summer by going under the big top. There will be "two magnificent canopies" at the Festival and Tom Patterson theatres and  "about a dozen" outdoor productions, says the famous Shakespearean festival. The plan is to offer " a combination of plays and cabarets, running roughly 90 minutes each." The events hinge on public health guidelines. "We are creating a schedule that can contract, if required, and also expand in response to the opening or closing of the province and community," Executive Director Anita Gaffney says in a release.  Outdoor events can accommodate 100 versus only 50 people indoors. There will be some nostalgia. The canopies are a "pragmatic adaption" of the original festival tent in the 1950s. The new tents will allow Stratford to "build a bridge" to 2022 after mass Covid vaccinations and "return to large-scale productions" in its four theatres. – 3/2/21
Image: Stratford Festival
---
Movie theatres are back ... over there
It almost seems like old times. Detroit newspapers once again are carrying full page movie theatre listings. Michigan theatres re-opened Feb. 1 after being closed twice for a total of 10 months due to Covid-19. Home town Emagine Entertainment, which operates theatres throughout the Midwest, is following "standard Cinema Safe" protocols including providing two seats between unrelated parties. Concesions are open. Capacity is limited to 25 per cent – "nearly impossible to run a viable business at 25%.  We continued to pay all property taxes, in addition to state and local fees," CEO Anthony LaVerde told WON.com. Arthouse Landmark Theatres Main Royal Oak cinema uses the same protocols, initiated by the National Association of Theatre Owners.  "Generally, we require masks, social distancing, spraying the theater with disinfectant between shows," spokeswoman Margot Gerber said. -2/9/21
---
A Covid-sensitive festival space
in downtown Detroit
Detroit's top downtown developer Bedrock is bringing live entertainment and a festival atmosphere to the city's core and adapting it to pandemic protocols. Decked Out Detroit plans a drive-in movie theatre and a concert site.  The temporary attraction would include a movie screen, stage, food and beverage concessions, and stalls for 77 vehicles, according to a Downtown Development Authority document, reported by The Detroit News. Also possible is a "no touch" play area for kids. It's all part of the Decked Out initiative to draw people downtown, even in winter and even during the pandemic. "Bedrock remains committed to creating a safe, festive and family-friendly environment downtown Detroit throughout the winter season and beyond," company officials said in a statement. Meanwhile the company is "investing millions and working with a number of partners to imagine new socially distanced and innovative attractions." – 1/13/21
Photo: Emagine Entertainment
---
Detroit rock legend caught Covid inside family bubble
Detroit rock legend Suzi Quatro has recovered from Covid-19. Quatro, now a resident of the UK, told the Daily Mail that she was taking uber precautions against the virus. But she caught the bug from her pre-teen grandson, ironically part of her family Covid bubble, at a family dinner at her home. She thinks he must have got it at school. Quatro, known for her leather suits on stage and who has sold 50 million records, has a new Christmas album, My Heart and Soul (I Need you Home For Christmas). – 12/14/20
Photo: Wikipedia
---
Windsor's avant- garde festival catalogue online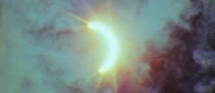 Windsor's own Media City Film Festival, an avant-garde internationally acclaimed festival created in 1994, is taking its catalogue of films online. As part of the launch of THOUSANDSUNS CINEMA some 60 films - short and long – will be available between Dec. 2 and 23. These include films by international renowned Canadian filmmakers such as Canada's Michael Snow and Joyce Wieland. Fest director Oona Mosna said the cinema will provide a "veritable treasure trove of artists' cinema as a beacon during a time of global hardship." The films will be available to a worldwide audience. New films will be added on a rolling basis.  – 12/2/20
Image: Kevin Jerome Everson/ Trilobite-Arts DAC/ Picture Palace Pictures
Former U of W art instructor dies
Canadian artist and former University of Windsor art instructor Sylvie Bélanger is dead at the age of 69. Born in Quebec she had a teaching stint at the university in the 1980s and 90s. She died of cancer in Montreal last month.  Bélanger was a strong Quebec nationalist, even publishing the manifesto of the Front de libération du Québec (FLQ). After nationalists lost the 1980 Quebec referendum she left the province and studied fine art in Toronto while establishing her own artist career. Besides having an artist residence in Windsor she taught at the State University of New York in Buffalo, New York. Former colleague Ginette Legaré told The Globe and Mail that Bélanger has a terrific rapport with her students. "She had total generosity towards the work of others, whether students, peers or strangers," said Legaré, adding it would be difficult to walk down the street without former students stopping her. – 11/18/20
Chimczuk and Baby House museums re-openings  "unknown"
Museum Windsor – in other words the rebranded umbrella term for theChimczuk Museum and Francois Baby House, almost a stone's throw from one another downtown – remain closed at least until the end of the year. "Museum Windsor along with other Recreation & Culture facilities, at the direction of (city) council, will remain closed until December 31, 2020, with an unknown opening date," says Cathy Masterson, Manager of Cultural Affairs for the city. The newer Chimczuk museum took over the first floor of the Art Gallery of Windsor building and the Francois Baby House on Pitt St. has been a longtime city historical museum. Meanwhile, the Art Gallery of Windsor, in the same Riverside Dr. building as the Chimczuk, re-opened earlier this month.  Why the different openings? "The Art Gallery of Windsor is a tenant of the city's and is operated through its own board of governors," Masterson says.  "Their board would be responsible for determining their opening date." - 10/28/20
Photo: City of Windsor
Local artist Denial's work to be featured on Detroit building
Windsor artist Denial aka Daniel Joseph Bombardier's mural will be replicated on the lower part of an innovative building in Detroit's Eastern Market. The four storey 40,000 sq. ft. Glass Mural building will eventually house retail and offices.  Netherlands-based architecture firm MVRDV will print colorful murals within a transparent façade around the building. "This project is unlike anything Detroit has ever seen," Marvin Beatty, a partner with FIRM Real Estate, told The Detroit News. Denial's work has been featured around the world. In Windsor, his murals are gloriously displayed in WIFF Alley, connecting University Ave. and Chatham St. – a shortcut between venues for those attending the Windsor International Film Festival. Bombardier describes himself as a pop and mural artist "whose aerosol and stencil art works critique contemporary politics, capitalism, consumerism and the human condition." Bombardier's art has been exhibited in New York, Chicago, Houston, Austin, New York, Toronto, Melbourne, Dubai, Miami and Vancouver. – 10/1/20
Photo: MVRDV